10 Cities With the Most Loft Apartments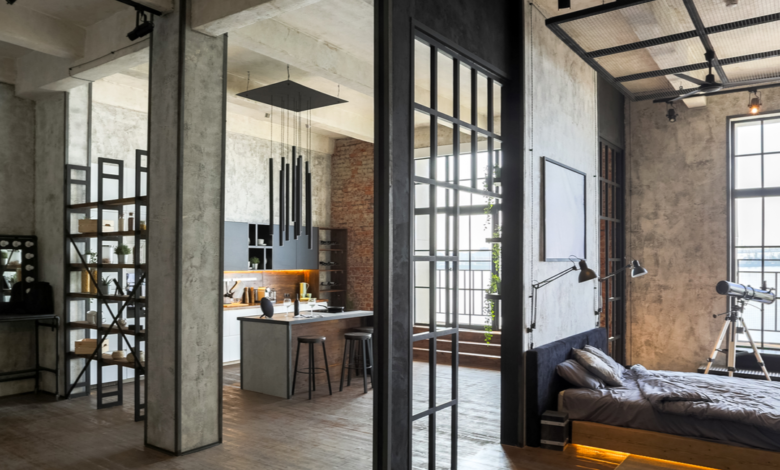 Loft apartments are a dream for most city dwellers. Giant open spaces, exposed brick, large windows overlooking busy streets. What was once the purview of Brooklyn and SoHo is now a popular style of apartment found in cities around the country. Some are still old warehouses and industrial buildings, but many are new and purpose-built as well.
What is a loft apartment?
In general, a loft is usually a top-floor (or high floor) unit organized as one large, open space. Typically there is no separation between living and dining areas, and often not between bedroom areas either.
In their open spaces, most lofts feature exposed designs like brick, pipes, ventilation and structural beams. Also, expect 10-to-20 foot high ceilings, a limited number of walls, open kitchens and floor-to-ceiling windows. This architecture is what gives lofts their industrial, modern and edgy feel.
Technically, most loft apartments classify as studio apartments as they are normally one large space without separate sleeping rooms. Loft apartments are often twice the size of a standard studio — typically around 1,000 square feet.
Historically, loft apartments reclaim converted warehouses and industrial buildings in dense urban areas above commercial spaces. Such units were originally preferred by artists, hipsters and young urban professionals. But today, lofts are a great cool space for anyone willing to pay the (often higher) price. In fact, this increase in popularity has required a split in loft apartment categories.
True lofts, known as "hard lofts," are actual conversions of industrial spaces. Conversely, newer apartments built to mimic the style and vibe of traditional lofts are known as "soft lofts."
Finding the cities with the most loft apartment layouts
So if you're interested and looking for a loft-style floorplan for your next apartment, what are the best cities to search for? What are the cities with the most loft apartments? We scoured cities across the country for apartment complexes, buildings and properties that offered loft apartment units.
Of the 3,500 or so cities with apartments in America, 521 feature listings with loft options. The cities with the largest percentage of loft apartments are generally not in the largest cities. There are simply too many apartment units in traditional high rises to enjoy a high percentage of lofts. You'll find the highest percentage of lofts in smaller cities with rising or trendy downtowns with hip restaurants and bars, chic nightlife spots and renovated industrial zones that transitioned to popular new neighborhoods.
Below are the 10 U.S. cities with the highest percentage of rental properties offering loft apartments of any style. Look to the Northeast, in upscale California towns and Texas suburbs to find ideal loft spaces.
10. Garland, TX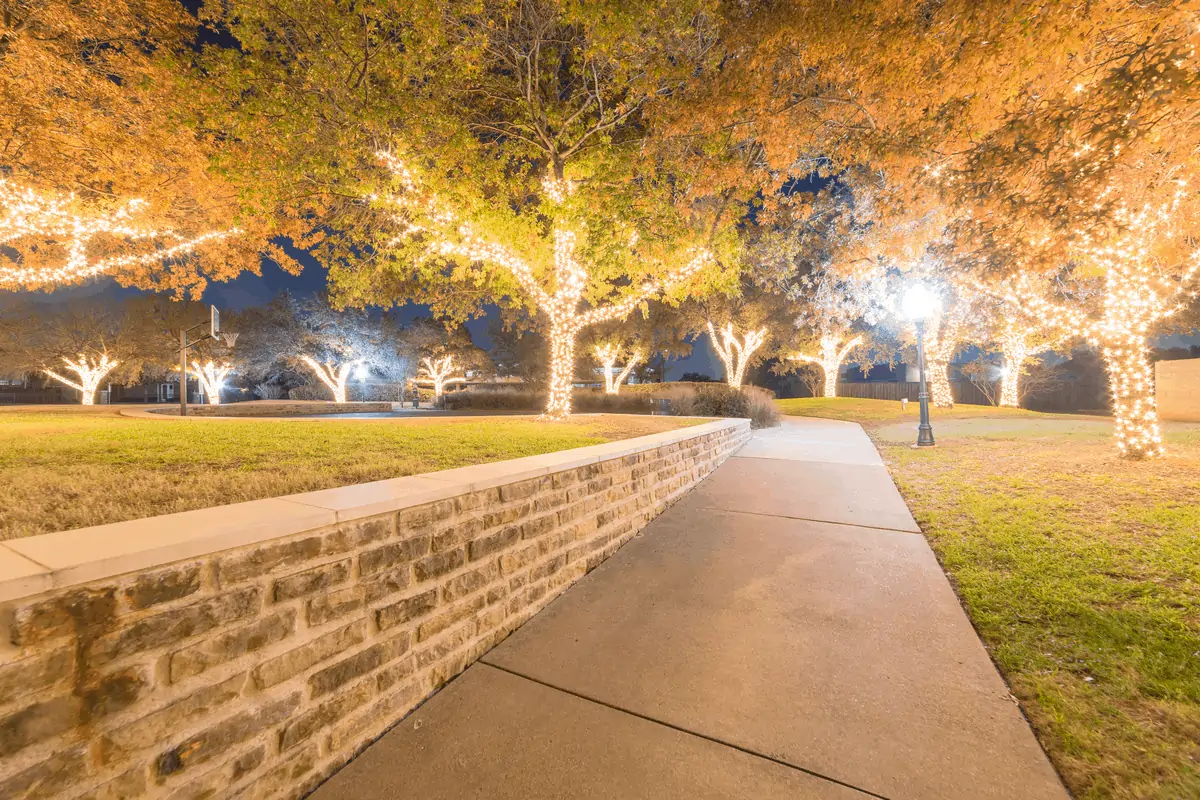 27.93% of properties have loft layouts
Right next door to Richardson (see below), Garland is one of two North Dallas suburbs to rank in the top 10 cities with the most properties offering loft apartments.
Part of the Metroplex's "Telecom Corridor," Garland is both a bedroom community for Dallas and Fort Worth as well as an independent suburb on its own.
Built on industries as varied as pickles, onions, aerospace, barbecue sauce and hats, today's Garland is a major transportation connector and energy hub as well as home to a number of government contractors. But at the confluence of I-30, I-635 and the George Bush Turnpike beltway, food processing and distribution remains important. In fact, Kraft Foods, a Garland entity since World War II, is the city's top commercial employer.
Garland has tripled in population size since the 1970s. Both for the industrial employees and the Dallas commuters, rental housing remains robust. But this is still the Big D region, putting large lofts in demand.
Over a quarter of all rental properties in Garland offer loft apartment floorplans.
Find apartments for rent in Garland
Buy a home in Garland
9. Richmond, VA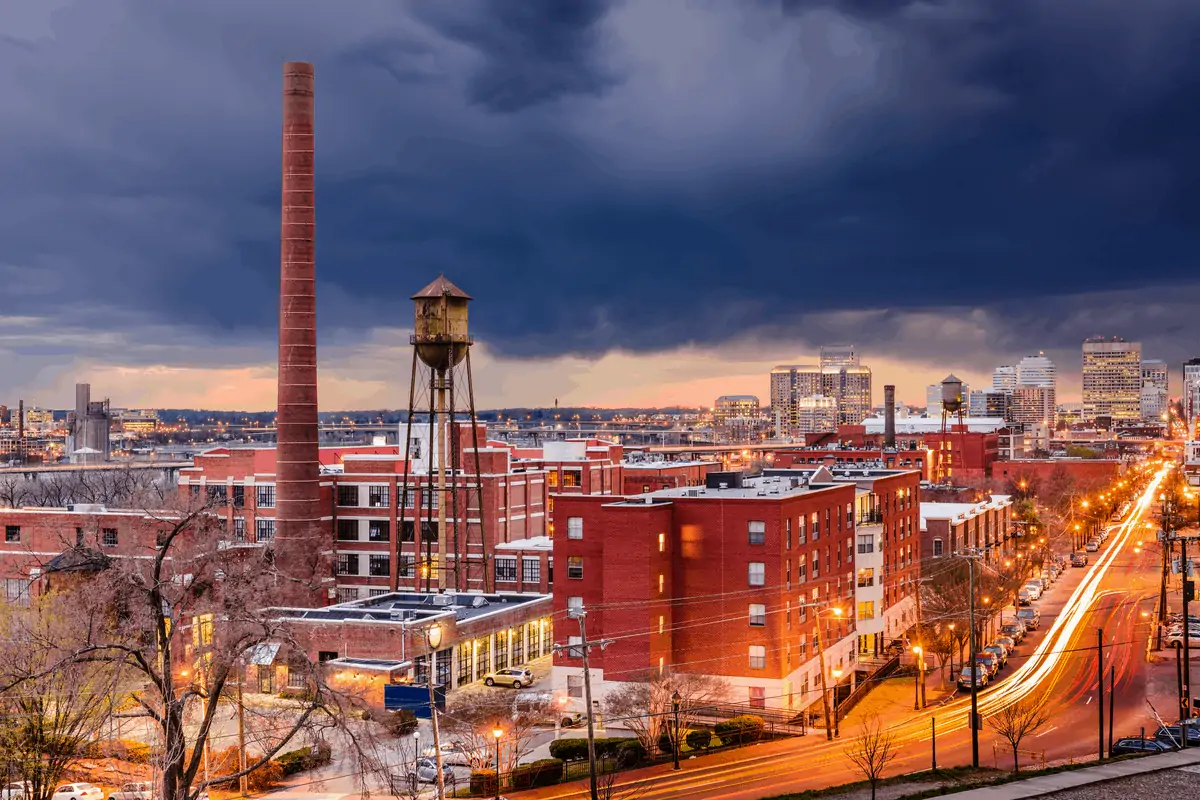 28.57% of properties have loft layouts
Richmond is the city where Patrick Henry proclaimed, "Give me liberty, or give me death!" and the city Benedict Arnold burned to the ground. But today, Richmond is a bustling state capital, college town and finance and biotech hub.
A city that's seen double-digit population growth this century, Richmond offers a friendly Southern vibe and a revitalized downtown.
Not only is Richmond the Virginia state capital, but it's a thriving college town including Virginia Commonwealth, the University of Richmond and HBCU Virginia Union.
Unlike most capital-college cities though, Richmond is also one of America's great business hubs, big and small. It's been ranked as one of the best cities for start-ups, best cities for small business and a top 10 for Black entrepreneurs.
With all this growth and success comes a need for varied rental housing. Out of new constructions and in the revamped downtown area of Richmond, nearly 30 percent of available apartments offer loft units.
Find apartments for rent in Richmond
Buy a home in Richmond
8. Durham, NC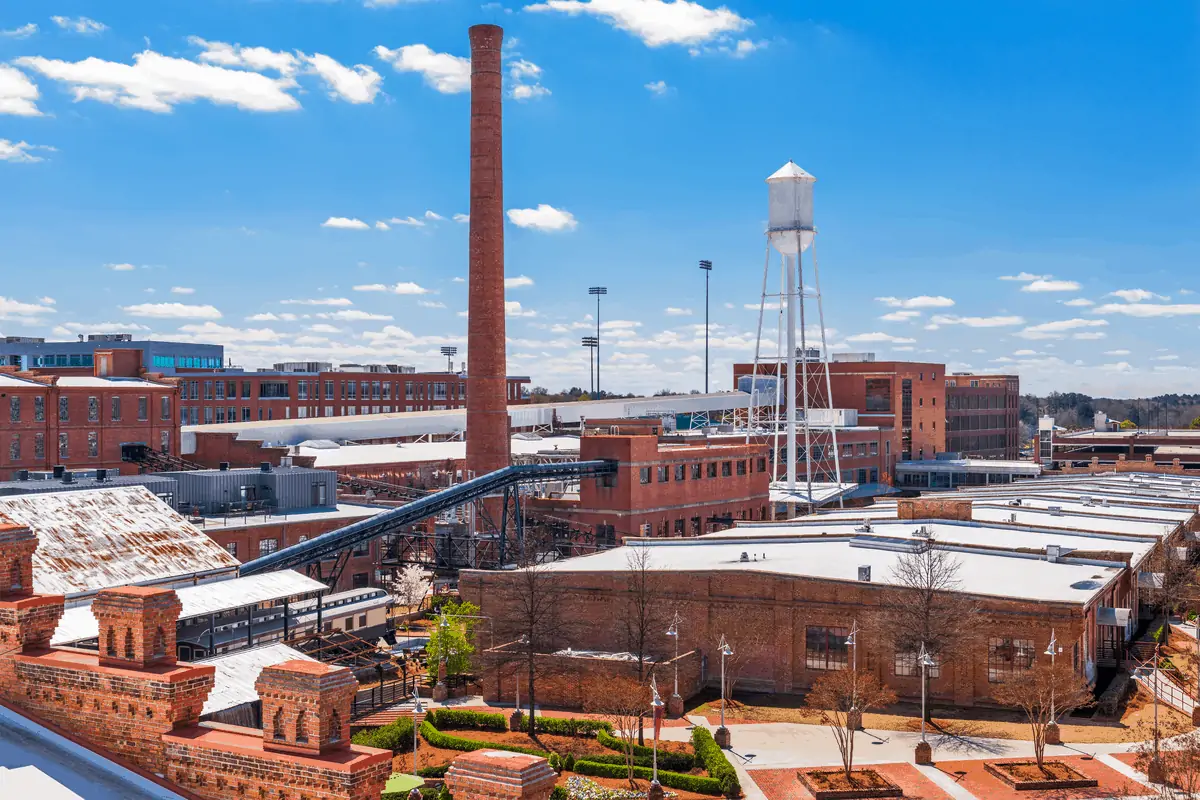 30.97% of properties have loft layouts
It's no surprise to see an up-and-coming research university college town on a list such as this. Just 20 miles up I-40 from its ever-linked neighbor and state capital Raleigh, Durham is a leading med-and-ed town and home to Duke University.
The combination of the close-knit university community and Durham's large number of medical, healthcare and research jobs bring people from all over the world and keeps them nearby.
These young relocators often come alone to the city to work or attend school and stick around after graduation. In fact, Durham has seen a population increase of over 20 percent in five of the last six censuses.
As the population booms, these well-paid employees crave stylish rental housing, almost a third of which feature loft-style floorplans.
Find apartments for rent in Durham
Buy a home in Durham
7. Grand Rapids, MI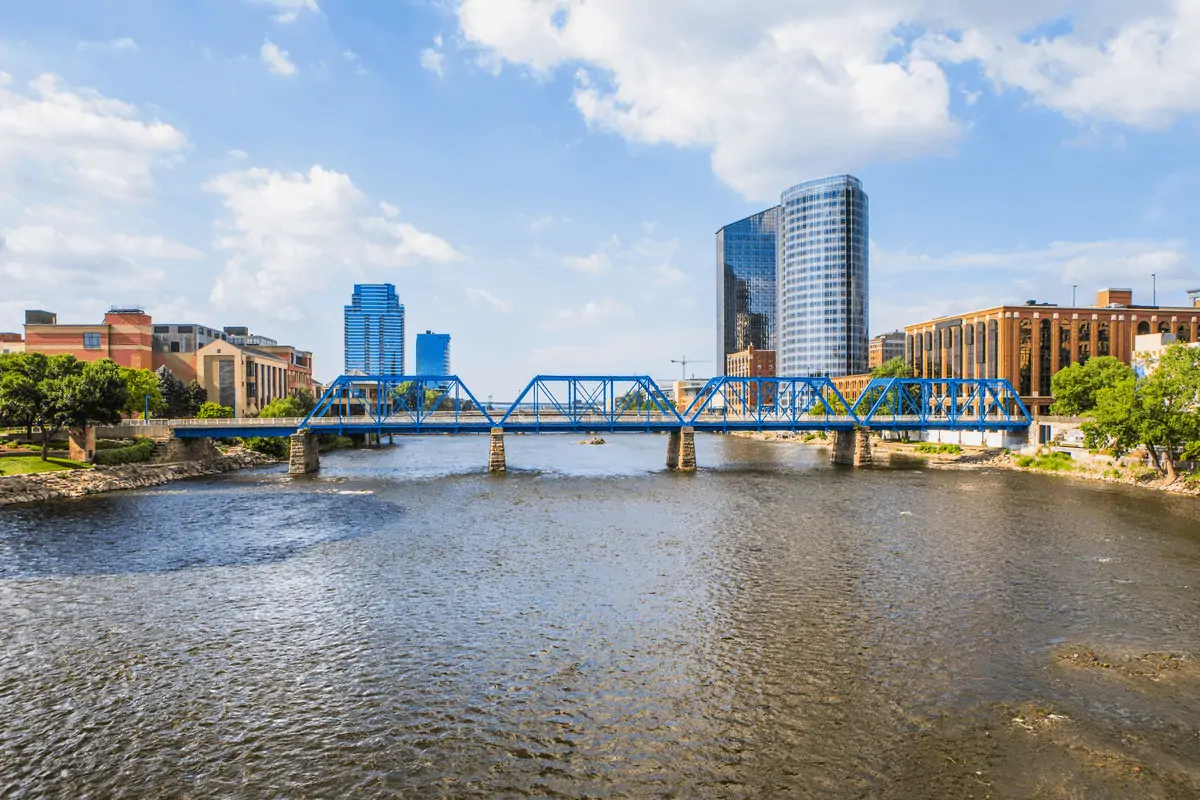 31.03% of properties have loft layouts
Imagine a relaxed evening at home cracking open a perfect temperature craft beer in the comfort of your expansive loft's open living room under its high ceilings.
In recent years, Grand Rapids has become one of the nation's most important craft beer towns. Opened in 1997, Grand Rapids' Founders Brewing has become one of the best-known craft beer brewers in the nation.
The success of Founders has helped rebirth downtown Grand Rapids, attracting investment to this former furniture manufacturing town. The walkable district now bustles with beer bars, breweries and bistros. With its revitalization came an influx of new residents, an increase of 7 percent in the last decade.
As the industrial town transitioned into a health and service economy, many empty warehouses and factory buildings repurposed into condos and apartments. A number of these feature traditional loft apartments desired by young professionals. And despite Grand Rapids' new cachet, prices remain affordable. Studio rents are the 11th lowest in the nation.
Find apartments for rent in Grand Rapids
Buy a home in Grand Rapids
6. Burbank, CA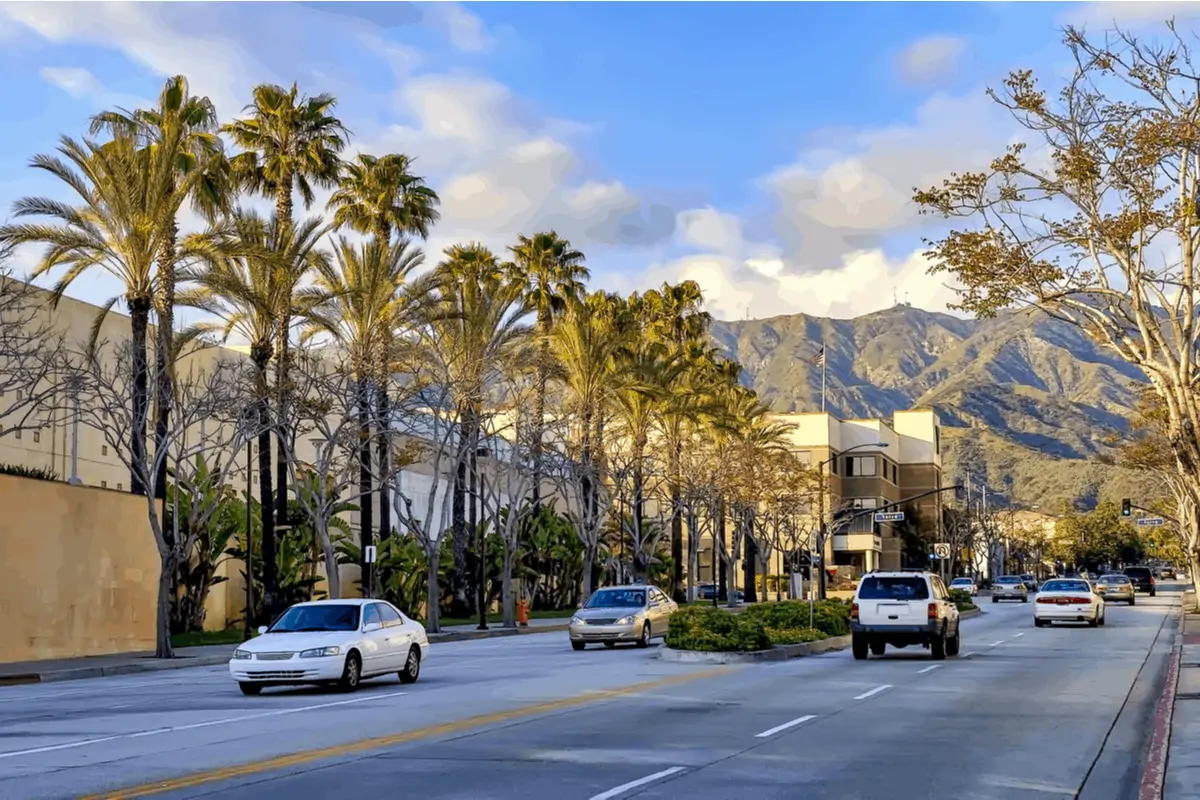 31.25% of properties have loft layouts
Just the other side of Griffith Park from Hollywood and down the north slope of Mt. Lee from its famous sign is beautiful Downtown Burbank. That descriptor popularized by Johnny Carson comes from his Burbank Studios television production facility where "The Tonight Show," along with a hundred other NBC programs, originated.
The city is also home to Warner Bros. Studios and its iconic water tower, Walt Disney Studios and world headquarters and other media conglomerates. However, there's more to Burbank than backlots and sound stages — downtown Burbank is literally quite beautiful these days.
Over the last 15 years, Burbank Boulevard has grown as an urban main street, more walkable than in its past. Burbank maintains a vibe that's part family-friendly suburb and part Hollywood elegance.
There have been a number of apartment complexes completed in recent years, around downtown and in the popular Rancho Equestrian and Magnolia Park neighborhoods. As part of maintaining that studio executive chic, many offer expansive lofts. — just expect to pay.
Studio rents are an indicator of loft pricing, and Burbank has the seventh-highest studio apartment rent in the nation.
Find apartments for rent in Burbank
Buy a home in Burbank
5. Oxnard, CA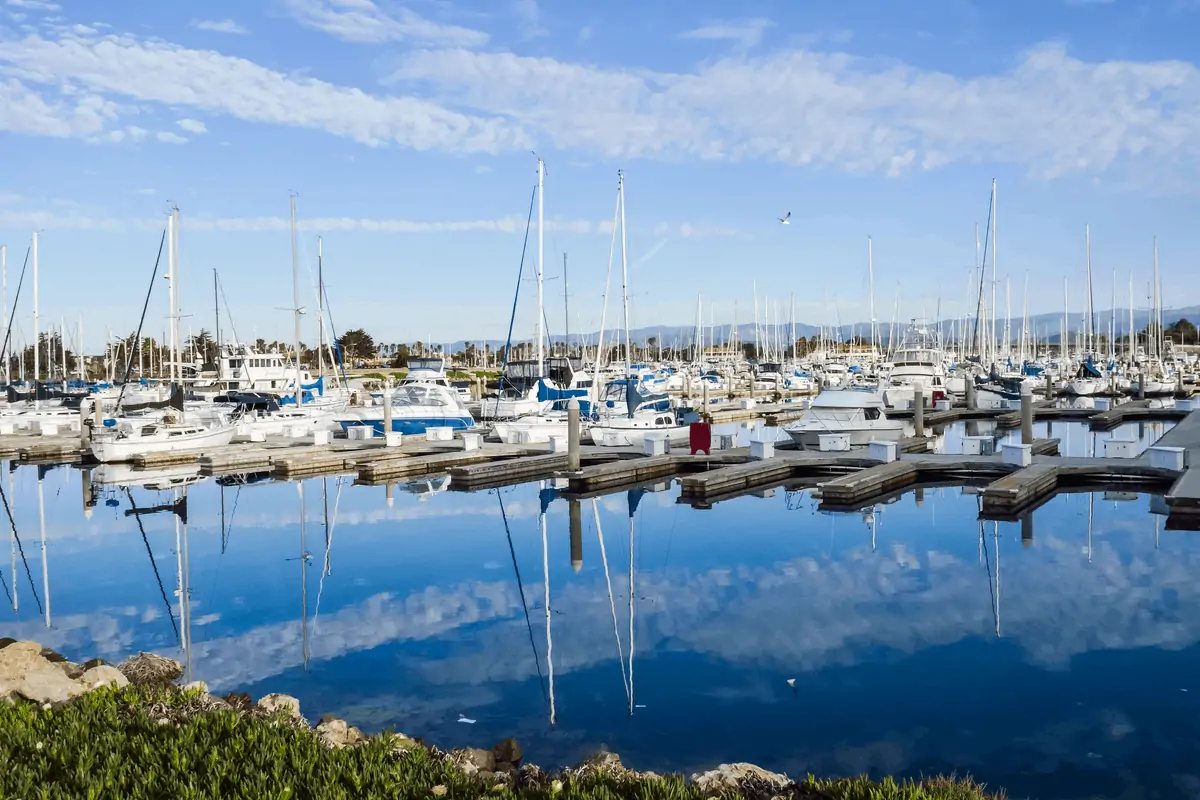 40.00% of properties have loft layouts
Like a number of cities along the Southern California coast, Oxnard has roots as a Navy town.
Naval Base Ventura County is in the Oxnard enclave of Port Hueneme and is a key mobilization site for the Pacific Fleet. The only deepwater port between L.A. and the Bay Area, Oxnard is home to nearly 20,000 Navy personnel — including many high-ranking officials from across the Fleet — who need places to live.
Around 90,000 people, 45 percent of the population of Oxnard, live in rental housing. That's a number of rental units available for Oxnard's military personnel, surf seekers, port workers and strawberry farmers. This is still Ventura County and on the beach, so expect a variety of unique spaces.
With mostly new housing, the city an hour and change west of Downtown L.A. offers the second most facilities renting loft apartments on the West Coast with 40 percent availability.
Find apartments for rent in Oxnard
Buy a home in Oxnard
4. Richardson, TX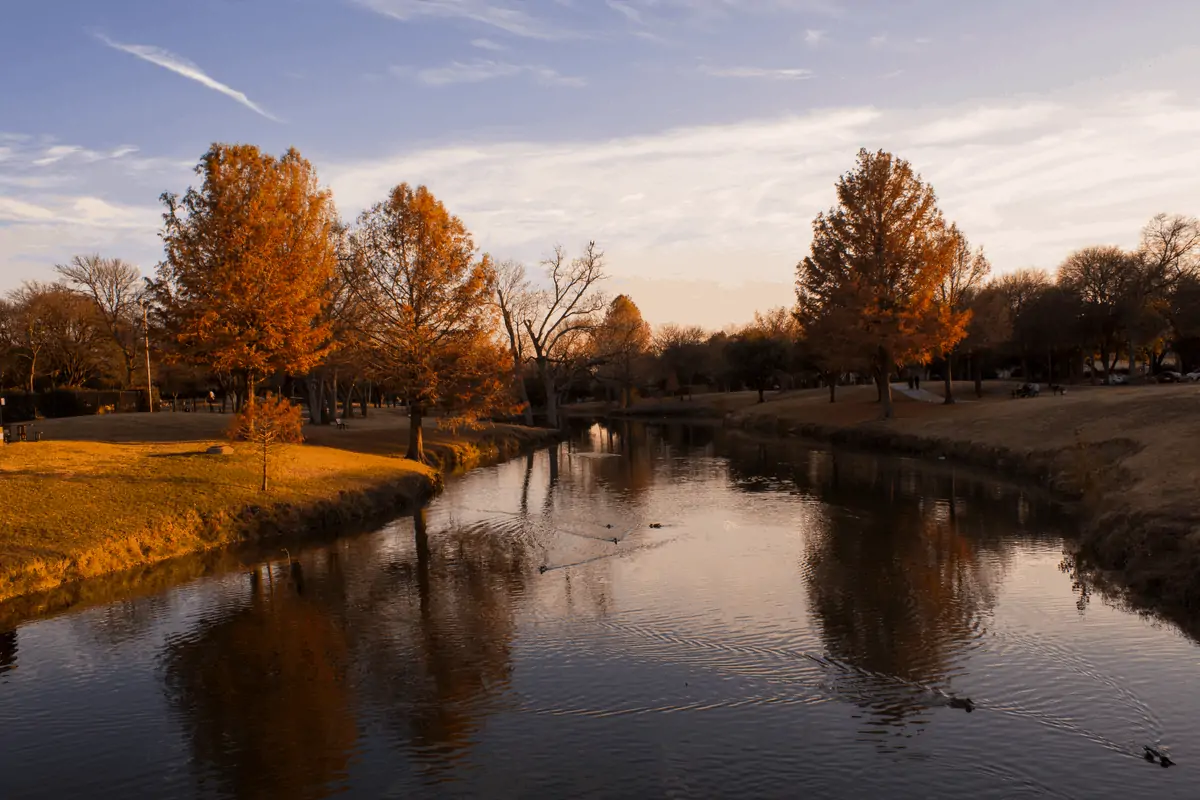 41.76% of properties have loft layouts
Everything, they say, is bigger in Texas. Apparently, that also means apartments, too. Over 40 percent of apartment complexes and buildings in Richardson offer loft-style units, nearly all of which are in new construction.
The inner suburb is the keystone of North Dallas' Telecom Corridor, Richardson is one of the Metroplex's most affluent and best suburbs to live in.
Richardson's massive growth — an increase of 53 percent since 2000 — and its solidification as one of DFW's most convenient communities — has caused a boom in apartment construction.
Much of this rental landscape is home to employees of the bevy of telecom and networking corporations that have made Richardson home, including AT&T, Samsung, Verizon, Cisco, Texas Instruments and MetroPCS. Demand for upscale housing from employees from these companies has led to an increase in loft-equipped apartment rentals.
Find apartments for rent in Richardson
Buy a home in Richardson
3. New Haven, CT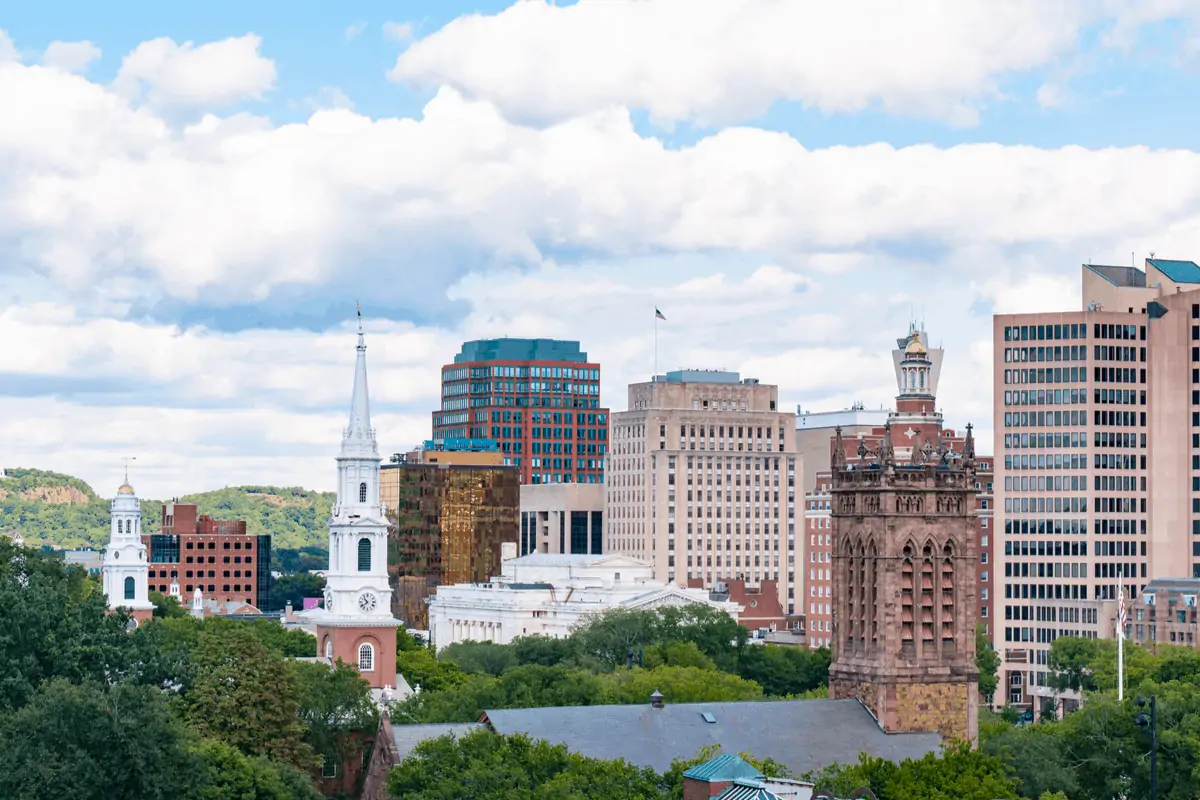 45.22% of properties have loft layouts
As shown elsewhere on this list, college towns are some of the best places in America to find a flood of loft apartments. So why shouldn't that be the case in one of America's oldest college towns?
New Haven is just a two-hour train ride into Manhattan but feels a world away. While much of southwestern Connecticut suffers as a bedroom community for New York commuters, New Haven is just the right distance to keep most Acela dwellers at bay.
This leaves New Haven as an insulated city, built on old money and Yale grad bona fides. It's one of the oldest cities in the state and has an old-world feel to it, particularly in the district downtown surrounding Yale's Old Campus.
As New Haven's economy shifted from industrial to education, health care and tech, apartments in old New England buildings popped up and new construction followed. More loft apartments opened up, both within downtown and New Haven Green as well as scattered throughout the city.
Find apartments for rent in New Haven
Buy a home in New Haven
2. Allentown, PA
58.42% of properties have loft layouts
Allentown. Yes, that Allentown. The city to which Billy Joel offered a lament of its impending death. That Allentown is the best city in the eastern U.S. for those seeking loft living, booming as the city with the 7th most properties in the nation offering loft layouts. Why? Those hulking, rusting former steel mills that signaled the passing of the city are actually the catalyst.
As the industrial heart of Allentown fell victim to the changing economy, the city rallied to create one of the most successful urban revitalization zones in the nation.
One of only three cities in PA with a population of over 100,000, Allentown revisited its downtown and created a thriving district. In fact, the Urban Land Institute named downtown Allentown one of just six "national success stories." A thriving downtown attracts new residents and a younger population.
As Allentown's economy transitioned towards tech and modern energy, the city saw its importance rise again. It also benefits from its location, equidistant from Philadelphia and Scranton, and even convenient to Manhattan. These factors have caused a boom in the population (up 15 percent since 2000 after decades of decline).
And those new residents are seeking new housing transformed from all those old money iron and coke era buildings and from rising new lofts. Allentown is one of only two cities in the U.S. where over half of the properties offer loft-style floorplans.
Find apartments for rent in Allentown
Buy a home in Allentown
1. Pasadena, CA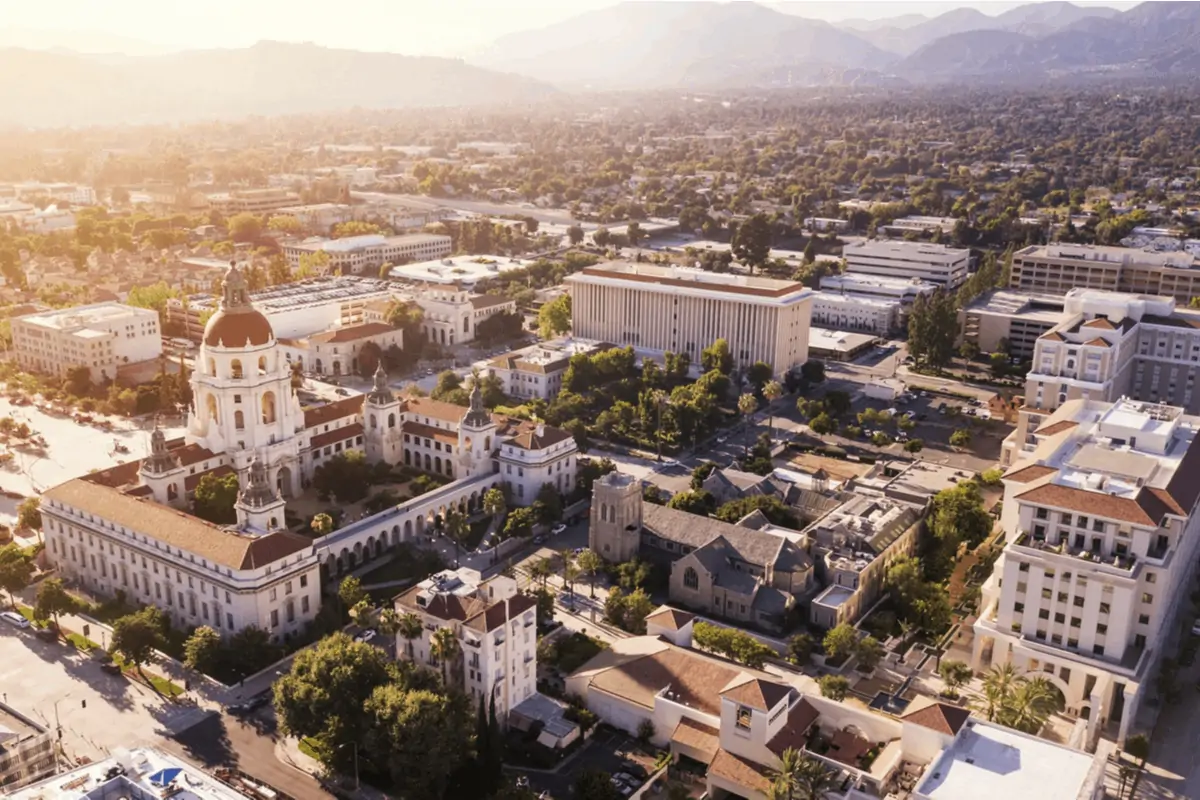 66.67% of properties have loft layouts
This San Gabriel Valley town is no longer just for little old ladies from Pasadena. In fact, the California town of 140,000 is the best city in America to find loft apartments. Two-thirds of all rental properties in the Rose Bowl city offer loft apartment units.
Why so many lofts? Over half of Pasadenans live in rental housing. In a well-off town, that means there will be demand for upmarket housing, including loft living.
Pasadena offers a popular and revitalized downtown known as Old Pasadena or Old Town. A hub for students from Caltech as well as recent grads and young engineers at the Jet Propulsion Lab, the popularity of the renewed Old Town Pasadena has increased the demand for unique apartments and lofts to accommodate.
But expect high prices in this upscale Los Angeles suburb. Studio units on their own lease for $2,221 a month on average, so prices for spacey lofts will run up to 50 percent higher in spots.
Find apartments for rent in Pasadena
Buy a home in Pasadena
50 best cities for lofts
If you expand your search to the fifty best cities in America with the most loft apartments, you notice a broad range of cities in which to search.
The best cities include expected metropolises like Los Angeles, Seattle and Atlanta. With cheaper options, there are a number of small and midsized cities with a significant selection including Wichita, Birmingham and Rochester.
However, it's Texas that retains the crown. In addition to the two cities represented above, the top 50 also features Plano, Lewisville and San Antonio.
Worst cities for lofts
So of all the cities in the nation, where should you avoid moving if you have your heart set on a trendy loft apartment?
The cities with the lowest percentage of properties with loft options include some of the nation's largest like Washington, D.C., Chicago and San Diego. As well, a number of America's fastest-growing cities also, unfortunately, fall short like Austin, Las Vegas and Phoenix.
Methodology
To find the cities with the most loft apartments, we looked at the number of properties in our internal rental database in April 2021 with available studio, one-bedroom and two-bedroom units in all cities with at least 100,000 people according to 2019 U.S. Census Bureau estimates.
We then looked at the number of properties that offered at least one unit with a loft layout as self-reported by these apartment communities. Finally, we divided the number of properties with loft layouts by the total number of properties to determine the percentage of communities in each given city with loft apartments.
We excluded cities with fewer than 50 total properties.
The information included in this article is used for illustrative purposes only. The data contained herein do not constitute financial advice or a pricing guarantee for any apartment.
Comments
comments