15 Ways to Add Personality To Your Student Apartment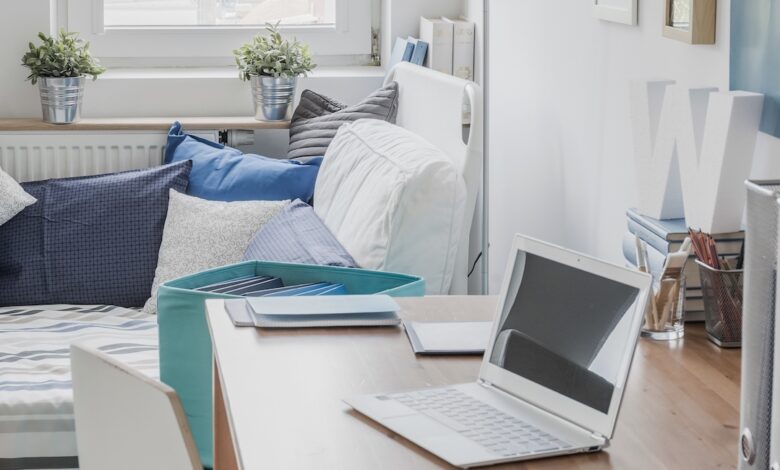 Many students decide they don't want to live in college dorms after their first year of college. As your second year approaches, they may want to explore a student apartment living with their friends in off-campus accommodation. Moving from an on-campus dorm to an off-campus apartment is exciting, but there are some differences to get used to.
One of the big things that gets many students excited is decorating an apartment – ​​much more exciting than tiny dorm rooms. Here's how to add personality to your new student apartment!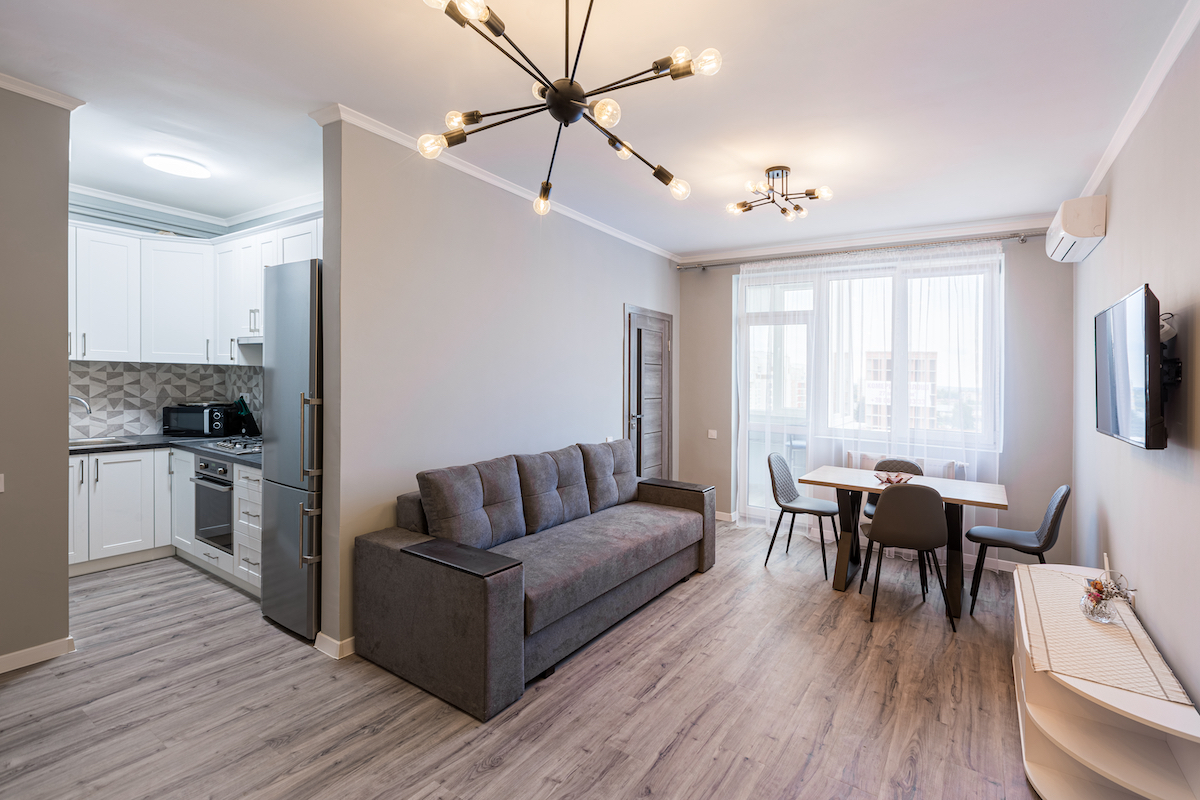 Furniture for your off-campus accommodation
Many off-campus apartments aren't fully furnished, so you'll need to take care of finding furniture that works in your space.
1. Recycle old furniture
If you already have some furniture, but it's old or not quite to your liking, try your go for upcycling! Paint an old dresser a bright new color and change the hardware. Take a stapler and some fabric and reupholster a side chair. Your existing furniture may end up looking better than anything you can buy at the store.
2. Used furniture
As a college student, you probably aren't looking to spend a lot of money on furniture. Hit the thrift store for furniture, where you can save a few bucks and still get quality pieces. The rooms you come across are probably a bit older and slightly outdated, but for a first apartment that's normal, so don't get too carried away with the latest and greatest.
3. Opt for dual-purpose parts
Getting furniture that plays multiple roles is key in a student apartment, especially when you're sharing with one or two roommates and have multiple people's belongings that need to fit in one place. When you get an ottoman or coffee table, choose one with storage where you can store blankets or shoes. Or get a TV stand with drawers or storage cabinets, rather than an open cabinet underneath.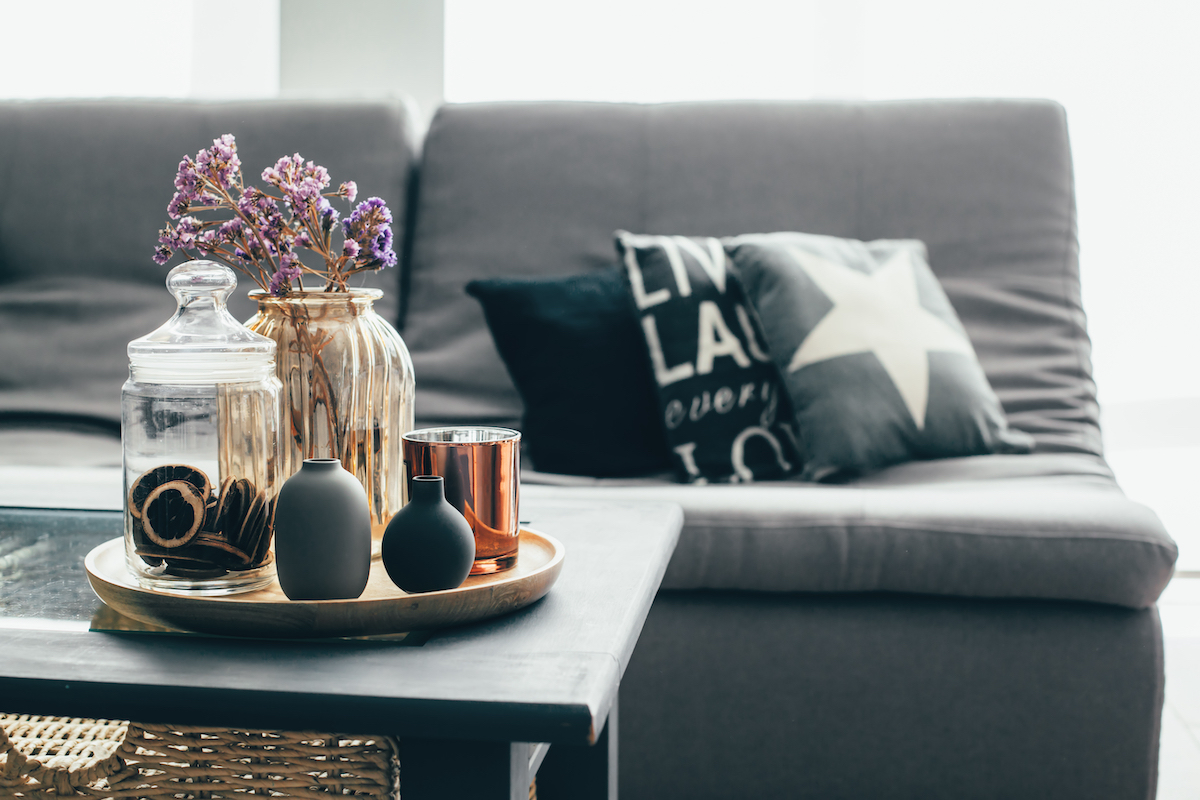 Decoration tips for your student apartment
Once you have your furniture, adding small details will enhance the whole apartment. Here are some decorating tips to get you started.
1. Frame your art
The ultimate hallmark of a college dorm is flimsy magazine covers or posters taped to the wall. Ditch the pieces hung with tape and move on to something with a frame. This doesn't mean you have to throw away all your posters, but if you have some that you want to keep, adding a frame will make all the difference.
2. Replace light fixtures
Most student apartments have very basic light fixtures, which are not necessarily bad. However, you can give your apartment a little more personality by adding a light fixture that appeals to you. Just get permission to turn off the light fixtures or it's an easy and non-damaging fix for your lights.
3. Get a real laundry basket
Buying a sturdy laundry hamper can make your bedroom not look so much like a college dorm. Dorms are quite cramped, so many students will use collapsible baskets or drawstring bags for their dirty laundry. Upgrade and get an actual basket that looks higher quality and maybe even a bit more decorative.
4. Don't underestimate throw pillows
Add some throw pillows to your sofas, armchairs and bed to make things cozier! Many rooms will look bare and bland, even if they contain furniture, so add colorful throw pillows to make your rental more inviting and comfortable for you.
5. Lay the carpets
Area rugs can add color and variety to your apartment no matter where you place them. And, depending on where you live and what your first apartment looks like, it can really save the look of your floors. If the carpet is not in good condition or you have ugly linoleum in your apartment, you can use rugs to cover the floor and make it look good. This goes for anywhere in the apartment, be it a bathroom, the living room or a bedroom.
6. Stay away from fairy lights
String lights and fairy lights can create soft light that seems like a good idea, but it really gives off a dorm room vibe. These lights usually end up looking cheap and detracting from the look of your apartment. If you want ambient lighting, try to find a lamp or two with a shade that softens the light.
7. Don't underestimate the power of dishes
Your dishes are probably in your kitchen cupboards most of the time, so they might not seem like a big deal. But, there is a noticeable difference in the way your kitchen and dining room feel when you eat better food instead of the cheap plastic plates and bowls that many students use during their first year at school. . You don't need to spend a lot of money on better dishes – even thrift stores will have dining sets to match if your budget is limited.
8. Get some greenery
Nothing says "mature student apartment" like a few houseplants that show your friends and family that you can handle something. You don't need to have a lot of plants, just get one or two that you can put on a coffee table or a shelf in the kitchen. You will impress your family when they stop for a visit.
9. Stop using a shower caddy
When you share a single shower with several people, keeping your toiletries in a shower caddy is normal and very convenient. However, when you walk into a bathroom and see a bunch of shopping carts on the counter, it doesn't exactly give the best impression.
Now that you no longer share a single bathroom with so many people, get rid of your cart and keep your shampoo in the shower. If you always share a bathroom with one or two people and need to keep things separate, use a hanging shower storage or a tension shelf in the corner. Please don't bring shopping carts there.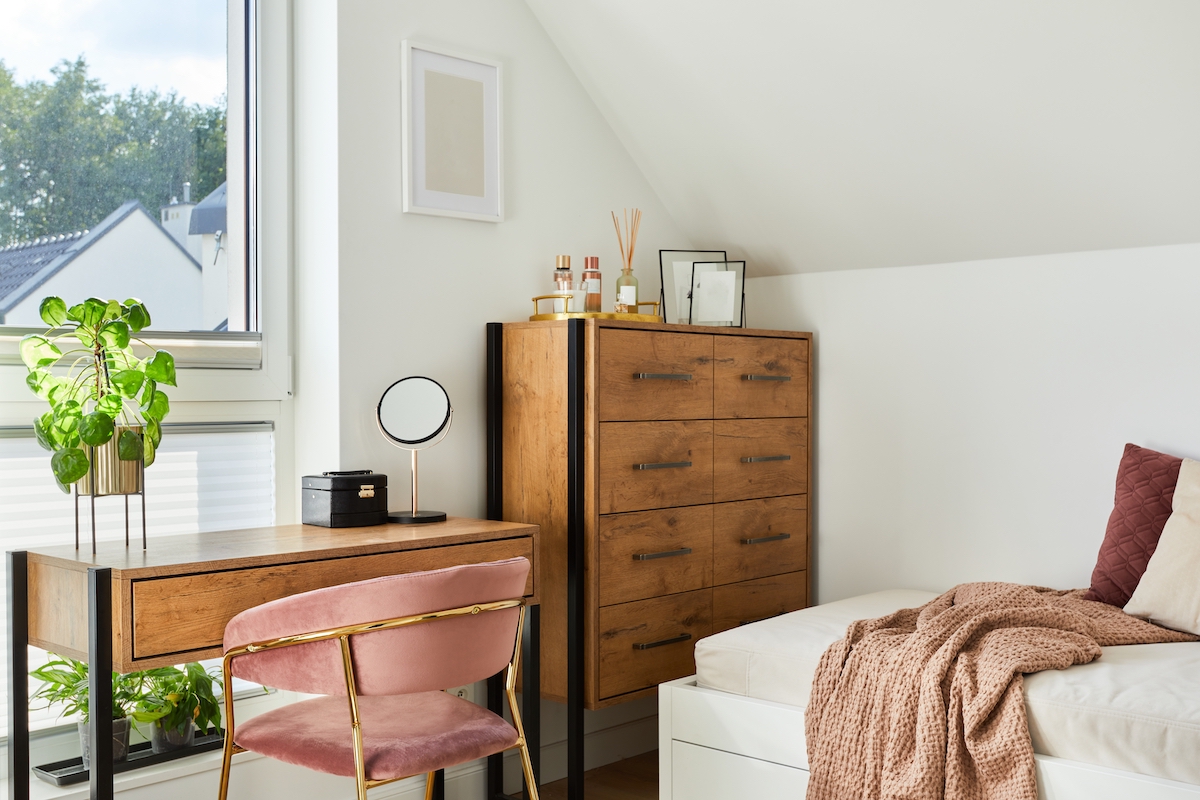 Room decoration for college students
One of the big differences between dorms and off-campus student accommodation is that you don't have to share a room. While some may still choose to share a room to save money, many opt to have their own room and in some cases even have a private bathroom. This means you can decorate it however you want and you don't have to consider your housemates' tastes in design.
1. Add shelves
Shelves are an easy way to fill space on walls so they don't appear empty while still being useful and holding things you don't have room for on other surfaces. If you can, it's best to ask your apartment complex management if you can add normal shelving, but if you can't, there are temporary shelving options that don't use nails you can take advantage of.
2. Use decorative storage baskets
Gone are the days of shoving all your stuff in tote bins under your high rise dorm bed. Off-campus living gives you more living space to play in, so you don't have to condense all your belongings into a few bins all the time. Ditch the plastic storage and grab decorative bins to place under your bed, in closets, on shelves and in the bathroom.
3. Get a duvet
A typical dorm bed has some type of quilt in bright colors and geometric patterns. Forget it and get a fancier duvet – you can even use the duvet to cover your existing duvet so you don't have to buy a completely new one. You don't have to stray from patterns completely, just be careful with the pattern you choose for your quilt and make sure it isn't so "in your face". Keep it subtle and don't forget to add some throw pillows!
Other things to keep in mind when living off-campus
Decor is important, but there is more to keep in mind! Here are a few more things to remember as move-in day approaches.
Don't forget to clean! Take cleaning products to keep your student apartment in top condition.
It's good to party and have fun, but keep in mind that not all of your neighbors are students, so be mindful of your noise level, especially at night when they're trying to rest!
If your apartment is the group's destination, be considerate and clarify this with your roommates first.
Enjoy the amenities your dorm room didn't have – the pool, exercise room, etc., are big perks of apartment living.
Discuss the organization of food and other kitchen items with your roommates to ensure there is no confusion about what belongs to each.
When you sign your lease, it's probably for an entire year, not just the school year, so be prepared to live in the apartment all summer.
Change your address once you move in to receive all your mail.
You'll likely pay rent on a monthly basis, not by semester or school year, so be sure to put it on your calendar to remind yourself to pay it on time.
Living in the same apartment as a friend is fun, but make sure you know their living habits before you move in so you don't get too frustrated and hurt your friendship.
You won't have an RA checking cleanliness every week, which is fine. But it can mean your apartment gets messy, so don't let it get too messy and gross!
Get excited about your next college apartment
It can seem daunting to go from an all-inclusive dorm to a student apartment where you're responsible for a bit more. But it's also exciting since you can seize the opportunity to turn your apartment into a place you'll really enjoy! Get excited about finding your first apartment and use our tips above to add personality to your next college apartment. And don't worry too much, you'll have a great time in your new place.