20 Boho Decorating Tips for Your Apartment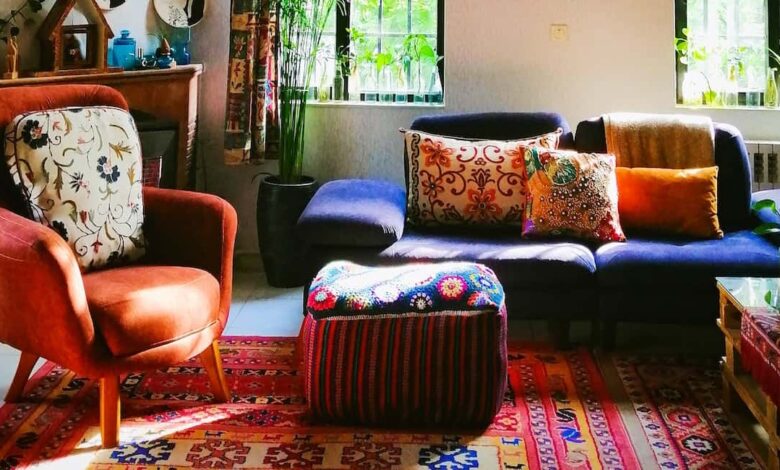 If you would prefer to have an apartment that seems regularly inhabited and easily accommodates anyone who walks through the door, then the bohemian decorating style could be for you. It's less precise than other interior styles and is far from boring.
While minimalism is all the rage, maximalism has also made its debut. They say less is more, but more is always more – so why not add?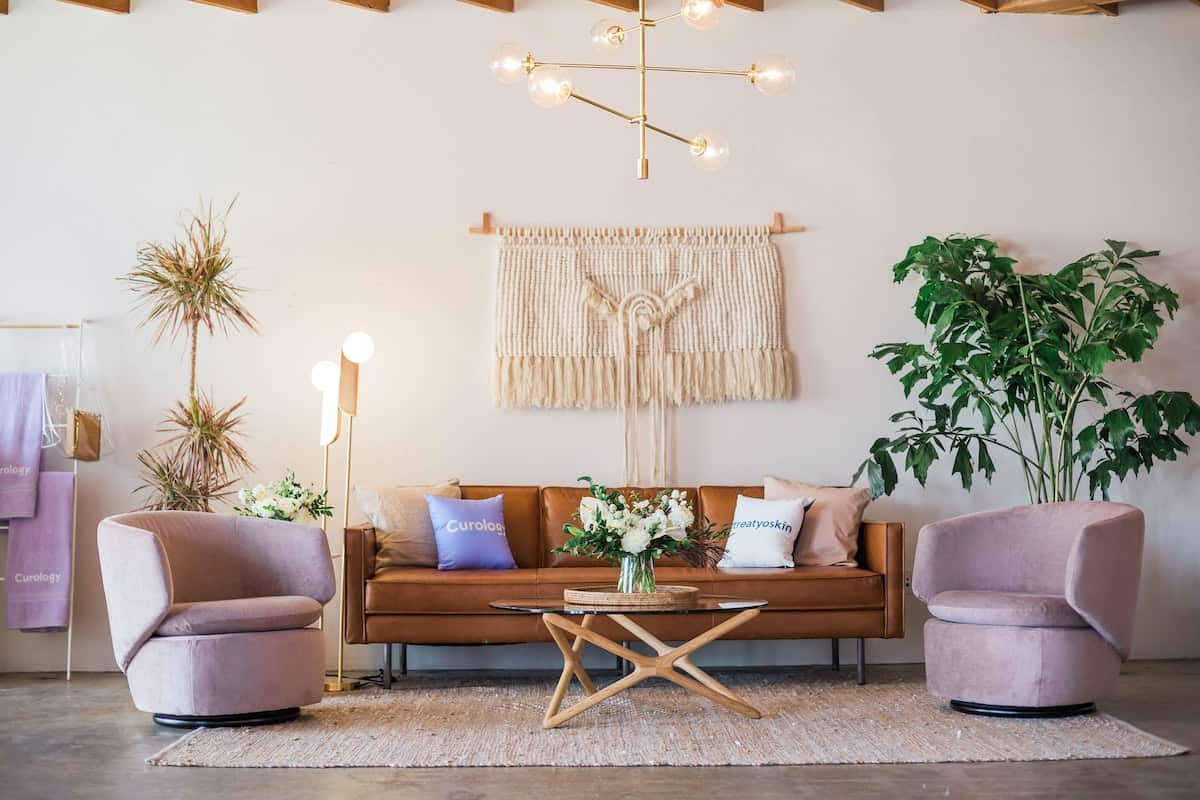 What is the boho style?
Boho, short for "bohemian," is a relaxed and eclectic style. He is meant to appear comfortable, welcoming, and "lived in", as opposed to being sterile, naked, and calculated. It's basically the opposite of minimalism and involves mixing colors, patterns, and textures in many combinations – some you might not have thought of.
Texture: Use a variety of textures and avoid using only smooth cotton. Canvas and linen, larger knits, leather, woven wood, wicker and really everything in between will work.
Lighting: Use soft, warm lighting whenever possible. Rather than using bright ceiling lights, opt for a few lamps and candles throughout the room and harness the natural light from the windows.
Colors: There are no hard and fast rules when it comes to colors, but since boho is all about being inviting, avoid extremely dark colors. Use soft, natural colors like beige, gray, and light blues and greens to start, then add other brighter colors as accents in smaller looks.
Greenery: Bring plants! It is a natural comfort that can bring a feeling of peace to your living space.
Wood: Keep some of your furniture in natural wood instead of painting it all. Wooden chairs, shelves, and even sofa legs can give your apartment an island vibe – and what could be more welcoming and relaxing than an island?
Bohemian decoration in your apartment
You might be thinking that it is difficult to achieve the bohemian look when there are no hard and fast rules to follow. That's what makes it awesome! You can add what you want, where you want without breaking the design rules. But if you're still looking for a place to start, here are some bohemian decorating tips you can use to add a bohemian vibe to your apartment.
1. Layer mat
Stay away from cold, bare floors and add texture with a few rugs. Layer a few and if you want you can even cover the entire floor. Rugs don't need to match either – use different patterns and colors if you're feeling brave!
2. Get plants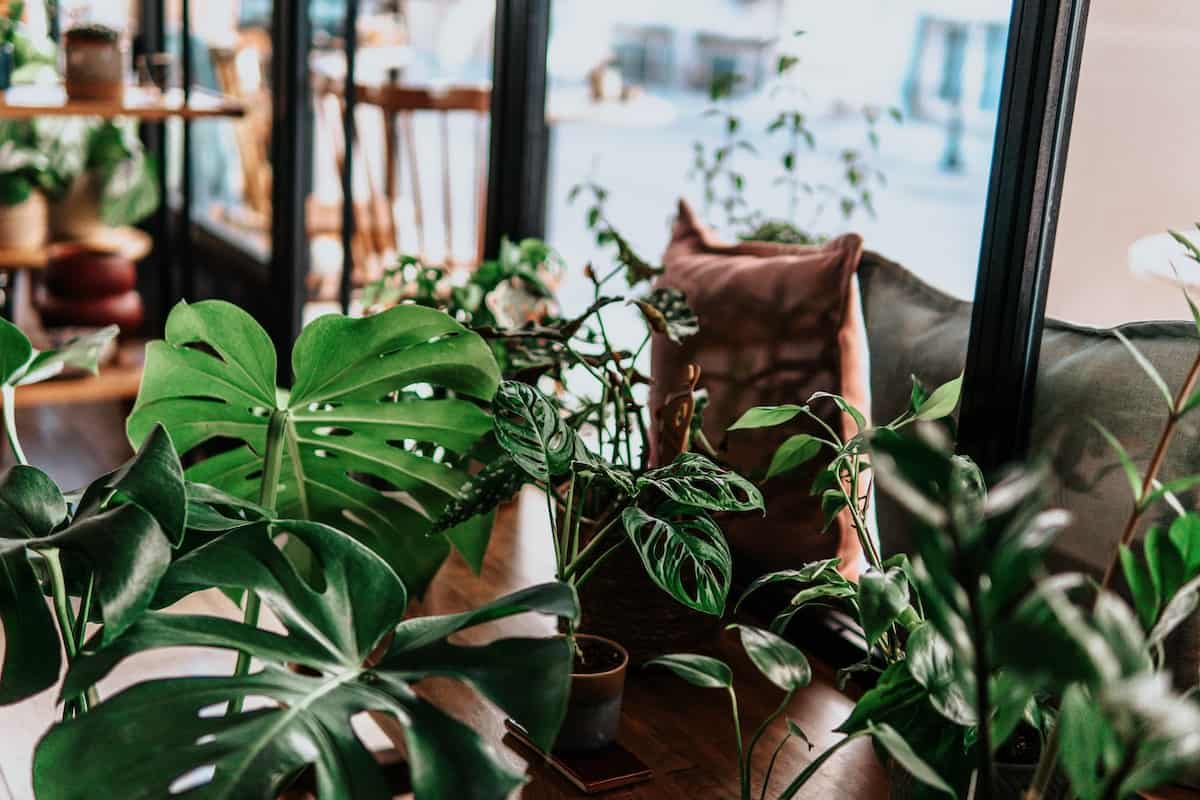 Plants can make us feel calm and just watching them reduces stress. So reduce your stress level by adding some plants to your apartment. You can go as tall or as small as you like, but generally a combination of a few small plants and one or two larger ones can invoke balance in bohemian decor.
3. Leave the wood natural
Other natural elements, like wood, can also create a feeling of calm. While it is good to have painted wood furniture, you will want to leave some rooms with the look of natural wood. Chair legs, a coffee table, or a shelf can all look great without paint!
4. Adopt macrame
Macrame is an integral part of the bohemian decor and easily dresses any room. You can have macrame wall hangings or macrame pillows that look fancy. Macrame is also available in a variety of designs and colors, so you can bring it up whatever look you are going for.
5. Use baskets
Baskets come in a variety of colors and patterns, so you can add color and texture to your apartment with a basket or two. You can leave them empty on a shelf or use them as a dual-purpose storage and decoration item. Try adding a large basket to store blankets near your sofa or bed.
6. Stack your books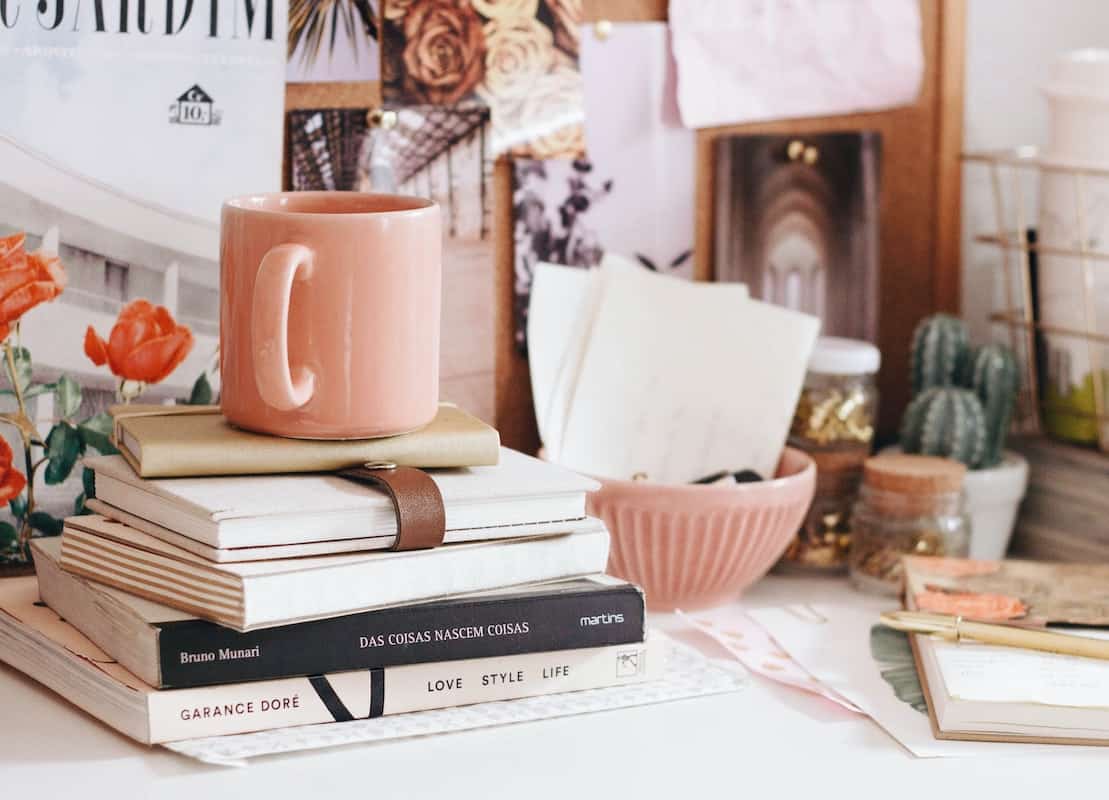 Boho means your books don't have to sit perfectly straight on their shelves. You can remove them and stack them in various parts of your apartment. Put some on the coffee table, stack a few on the floor next to a chair, or place a few on the corner of your kitchen counter.
7. Give the soil color
Use rugs with lots of colors and patterns. Persian and Turkish rugs are a staple for the bohemian style as they have so many unique patterns and a variety of colors. Or you can find other rugs with cool patterns and colors to your liking!
8. Add floor cushions
Using a Middle Eastern style seat is unique and comfortable, and can in fact be much more affordable than purchasing a chair. Adding floor cushions is functional and stylish because they come in so many patterns and textures – you can find them in simple patterns or you can go for something wild with a busy pattern.
9. Light candles
Soft lighting can have a big effect on your bohemian decor. Few other types of lighting are softer and more welcoming than candles. You can use simple candles on their own or try using colored glass holders if you like the multicolored look.
10. Mix the patterns
In almost every other decorating style, mixing two completely different designs together is a no-no. But with a bohemian decor, that's exactly what you want. Feel free to use a pink and blue flower patterned pillow alongside an orange and yellow geometric pillow. Mix and match your designs, whether with wall art, pillows, blankets or rugs.
11. Tone down the big stuff
For more important aspects of your apartment, like walls, sofas, and dressers, use whatever colors you like, but use muted tones. Go for a blush rather than a hot pink or dusty blue on a brighter cerulean.
12. Use bright colors on small items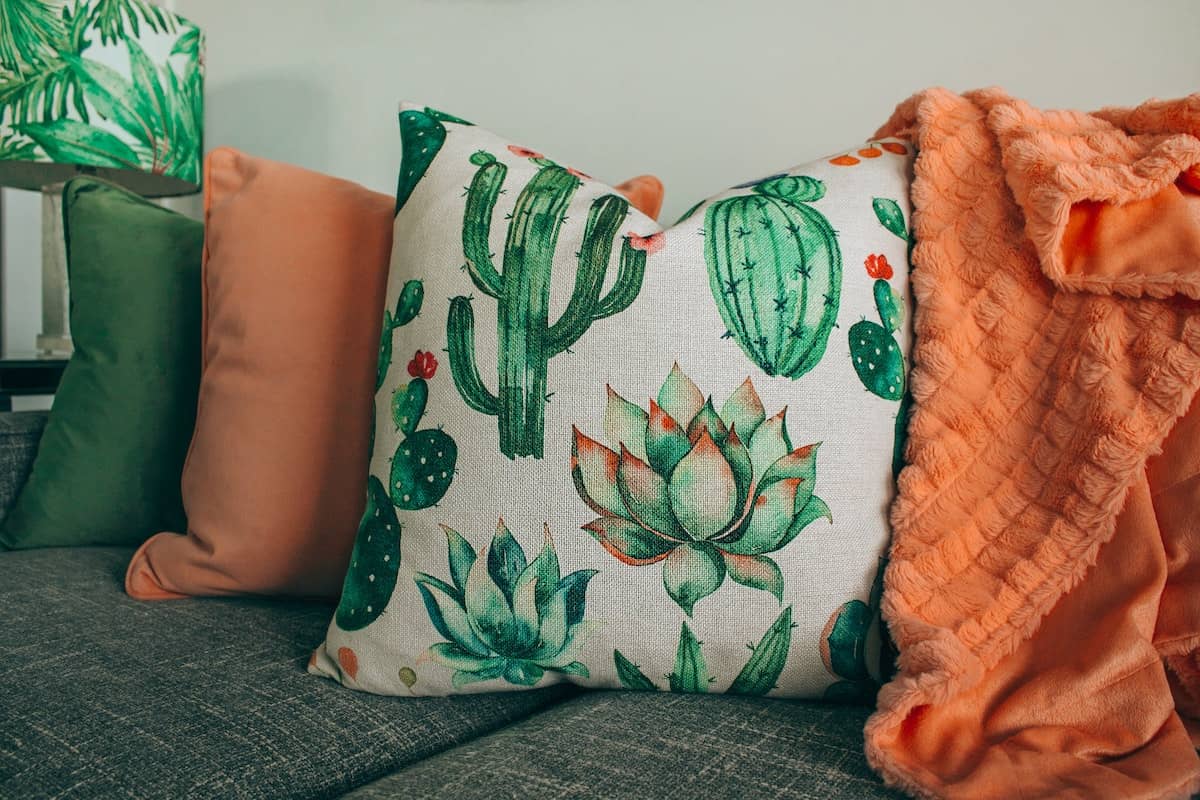 Since large items will be more subdued, you can bring more vibrant colors to smaller decor pieces. Add bright orange, hot pink, and yellow books to a shelf, get a teal pot for a plant, or add some crazy pillows to your sofa. This will give your apartment some fun pops of color to liven it up!
13. Think international
International elements are a staple of bohemian decor. Take inspiration from other countries around the world and bring all their styles in one way or another. Use Turkish-style rugs, Mexican pottery, and Moroccan lamps, for example. Look at different places and take a page or two from their style books to add them to your apartment.
14. Hang a pendant light
Pendants often get more attention than boring ceiling lights and there are a variety of styles available. You can choose a vintage or mid-century pendant or try a woven grass or macrame light fixture.
15. Pile on pillows
Cushions can make your apartment comfortable and relaxed. They can also be an easy way to add more color and texture to a room. So don't be afraid to have a lot of pillows on your bed, chairs and sofa – or even on the floor!
16. Include metals
Bring shiny accents! Gold and bronze are popular in bohemian settings, but don't limit yourself to that. You can also use silver, copper, or other colored metals to add sparkle to your apartment.
17. Incorporate vintage pieces
Older vintage pieces are often seen as having more character than modern and minimalist styles. Look around at thrift stores or antique stores to find vintage pieces for your apartment. Take anything from a candelabra to a dresser – there are so many things you could use!
18. Choose fabric wall hangings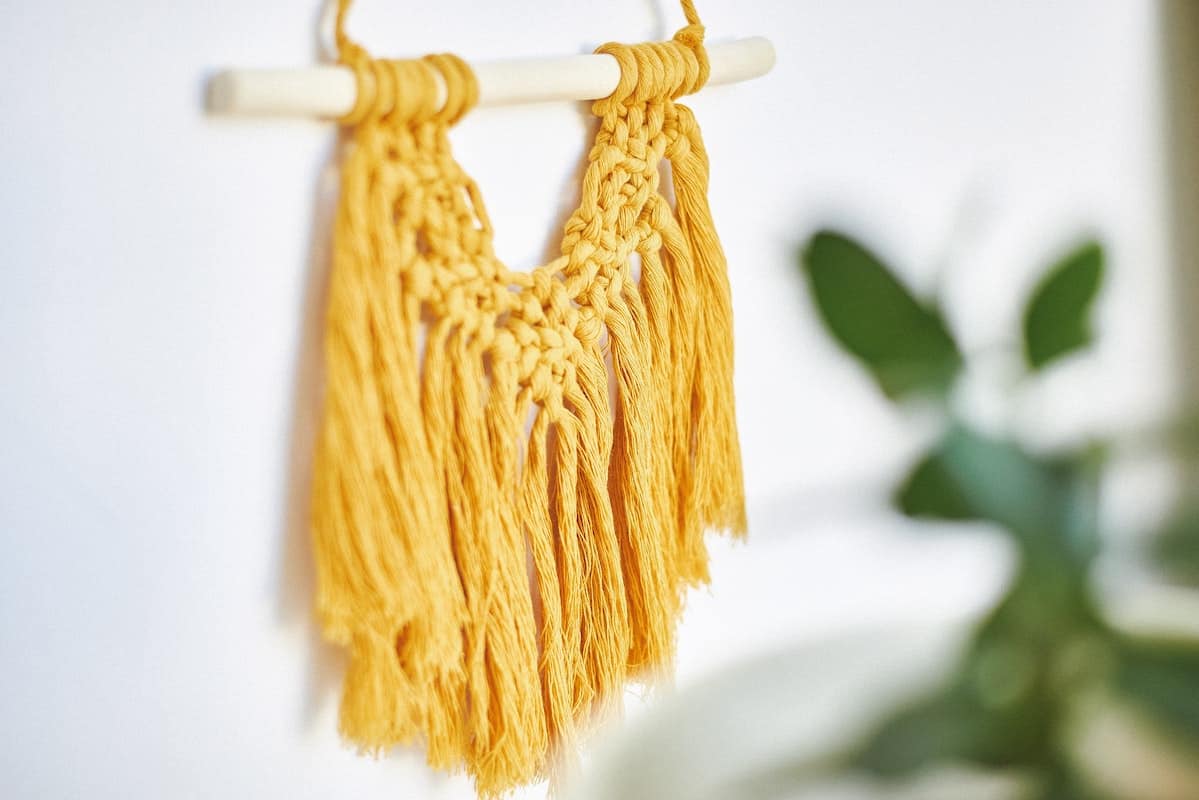 Instead of using typical canvases or printed artwork, try something with fabric. Find a tapestry you like or try your hand at one macrame wall hanging.
19. Paste wallpaper
Patterns and textures aren't just for pillows and rugs. Incorporate even more colors, patterns and textures into your home by pasting wallpaper. There are many designs available as peel and stick wallpapers, so you don't have to worry about permanent damage to your apartment walls.
20. Add cutouts
Use pieces like pots, curtains, plates and lanterns with cutouts. Especially when using decor like curtains and lanterns with cut out pieces, it can add even more pattern to a room by letting in the light.
Your definition of boho
Boho decor can be anything you want. Your definition of cozy and welcoming is probably different from others, so do what makes you feel comfortable and comfortable in your apartment.
comments
comments