20 Minimalist Apartment Design Tips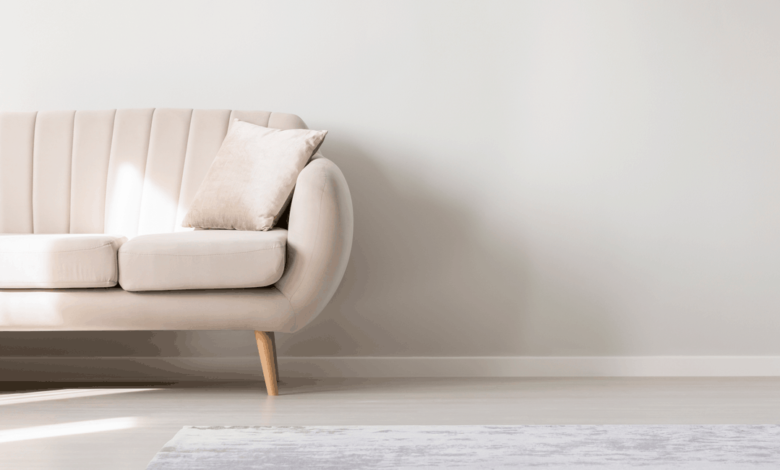 A minimalist apartment is not synonymous with "boring", despite what many may think. It means keeping things clean and tidy, which is a huge trend right now. In fact, a survey found that people dislike clutter more than they hate dirt because clutter makes them more stressed.
Having a decluttered apartment can reduce stress because there isn't too much going on. When a space is not that busy with a lot of things to look at, it can ease your mind. Here's what you need to know to create a stress-free minimalist apartment for yourself.
What do you need for a minimalist apartment?
Minimalist decor isn't really about what you need – it's more about what you need born need. The real motto of minimalism is 'less is more', which means you will get rid of most of the things deemed 'non-essential'. No knickknacks or bright colors and fewer pillows and pictures on the wall. The goal is to create a neat and tidy area where your eyes are not overwhelmed by their surroundings.
1. Keep only what you need
As the name suggests, minimalism means having less personal possessions. It may mean that you need to clean things up or at least hide them out of sight in a closet or cabinet.
2. Incorporate clean, simple lines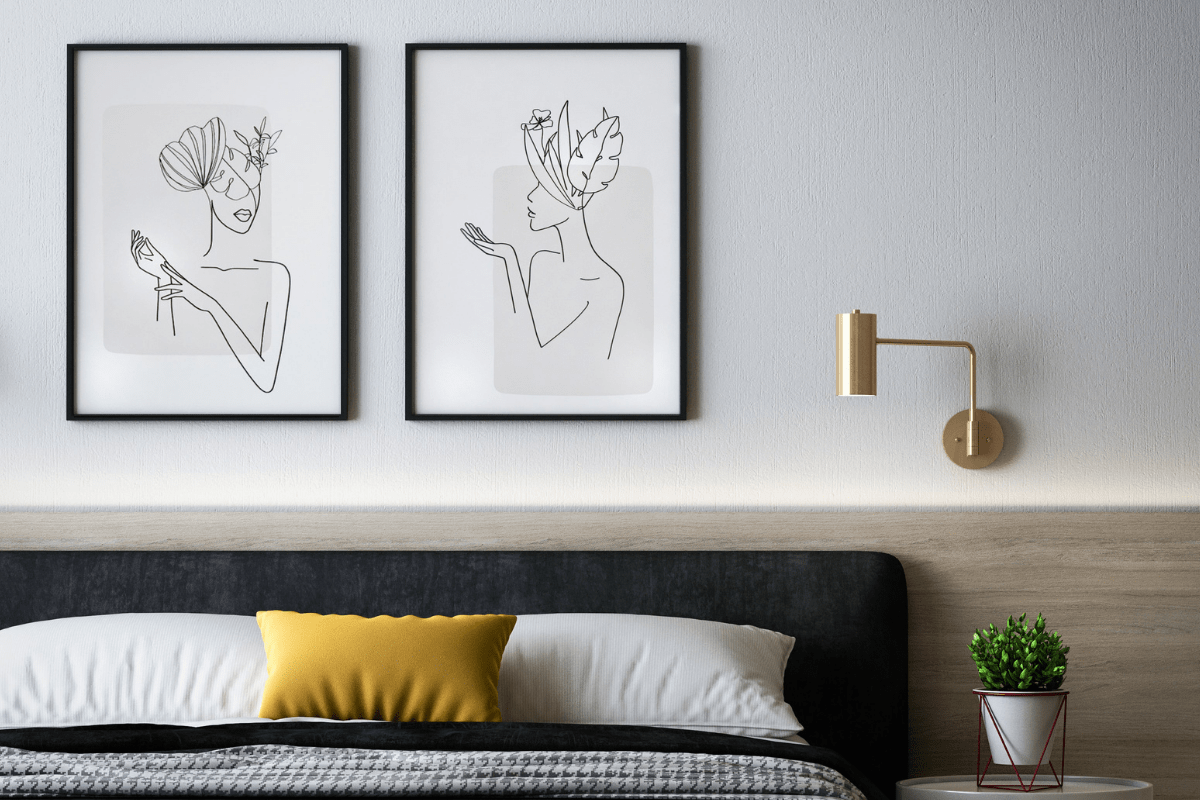 Simplicity is the key to minimalist decor. Choosing furniture with clean lines and simple shapes, like a simple square coffee table or a simple lamp, will keep your apartment tidy.
3. Use plants on trinkets
Having some natural green goes a long way, especially when it comes to replacing other decor pieces and knickknacks. Rather than placing vases and figurines on shelves and tables, set up a few houseplants. When choosing a pot for your plants, be sure to stick to the simple, clean lines of minimalism.
4. Add texture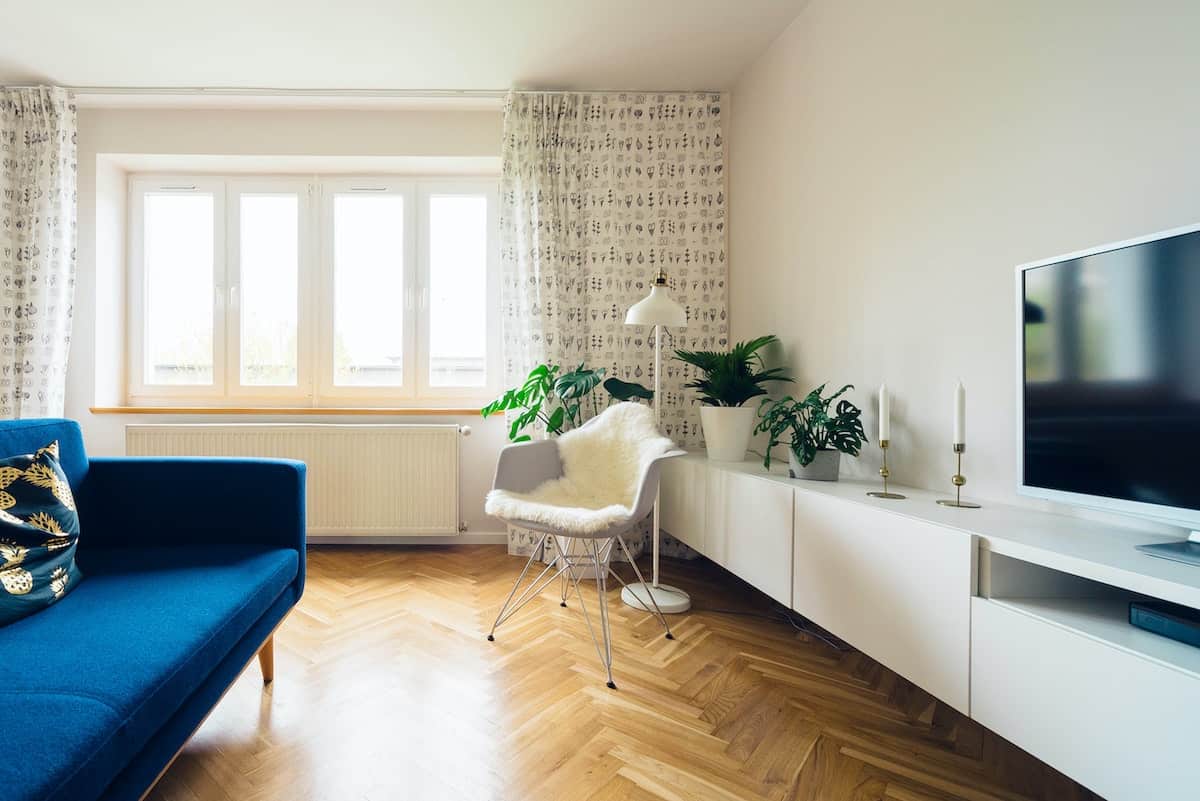 While you try to avoid clutter, that doesn't mean your minimalist apartment has to feel like an empty office building. To add variation, use different textures in your space. Try a fluffy rug or a chunky knit blanket. Even a single piece with a unique texture can change the feel of a room.
5. Create depth with mirrors
Larger rooms usually look cleaner, especially when they have less stuff in them, so make your apartment feel bigger (and cleaner) by adding depth with a mirror.
You can either hang a mirror on the wall or use a freestanding mirror. If you are hanging one, hang it on a wall opposite a window to bounce light more effectively. If you are using a freestanding mirror, place it in a corner to give more light to a generally darker area.
6. Choose neutral colors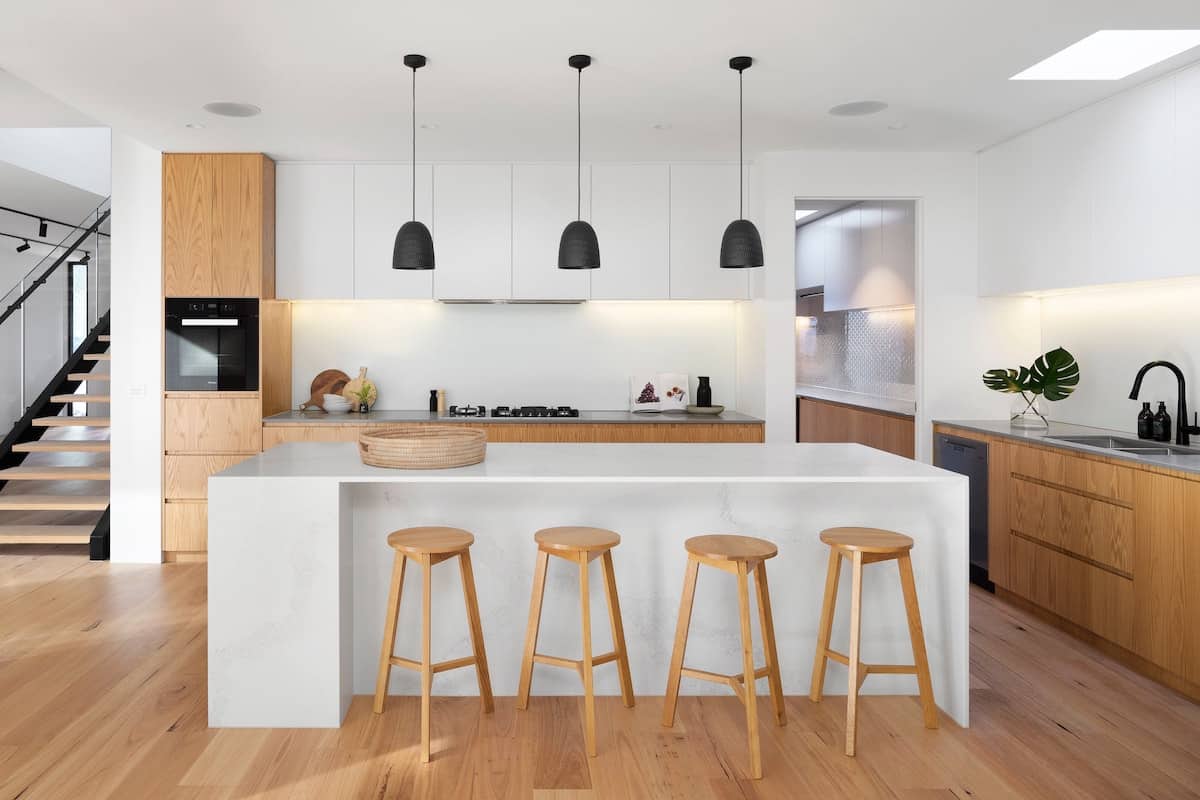 Minimalism is the opposite of eclectic, so you'll want to avoid using too many colors, especially bright colors. Stick to neutral colors like gray, white, brown, and black. You can add a few colors in smaller places in your apartment, but avoid neon lights and go for muted tones like dusty blues or sage greens.
7. Abandon the material
If you can, remove any hardware from the cabinets and cabinets to give them a smooth, clean finish. Keep in mind that you are trying to get rid of things and while the material may not be bulky, this is another element that catches your eye. If you are unable to remove the hardware completely, you can replace it with something simple. Try to find material the same color as the cabinet to give as little variation as possible.
8. Take advantage of negative space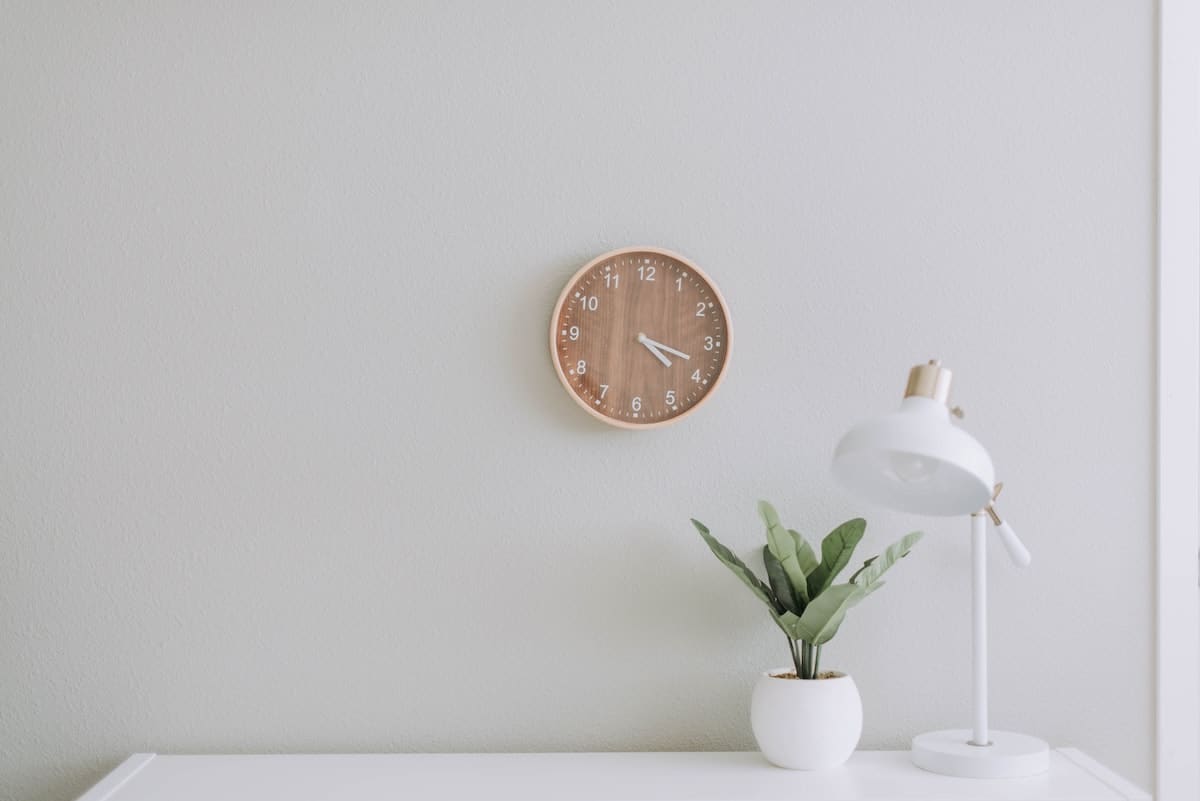 Negative space, white space or what you want to call the space that is not in use, is the most precious piece of minimalism. It is not necessary to fill every open area with decor or personal effects. Having an open and unused space makes your apartment bigger and quieter, so just because you can put something in an open space doesn't mean you should.
9. Harness the light
The more light, the better! Whether you are able to harness the natural light coming from windows or add other lighting options throughout your apartment, have as much light as possible. Making things brighter will add a feeling of cleanliness and crispness and make your apartment not feel crowded.
10. Play the floor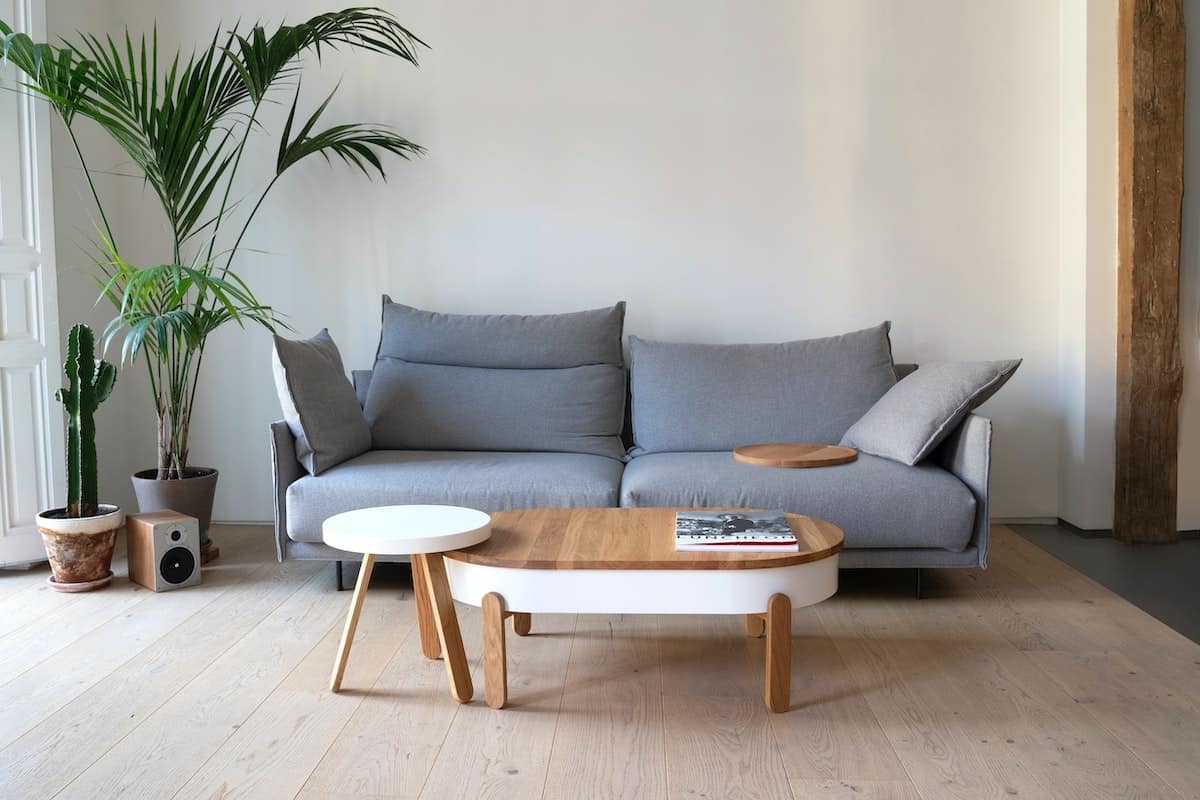 Keep your floors softened. Lightweight, natural-looking wood floors are great or if you are using a rug, choose one that is solid in color or has a very simple design. You don't want to draw special attention to the floor
11. Choose furniture with dual functions
When you're trying to save space and get rid of the unnecessary, that doesn't mean you have to give up the functionality. Choose furniture with more than one function, such as a coffee table that also has storage space or a set of nesting side tables.
12. Add a suspension
Using a simple pendant light will add a little more style to your apartment without going overboard. An elegant pendant will keep the lines in the room clean compared to something like a complicated chandelier.
13. Go for monochromatic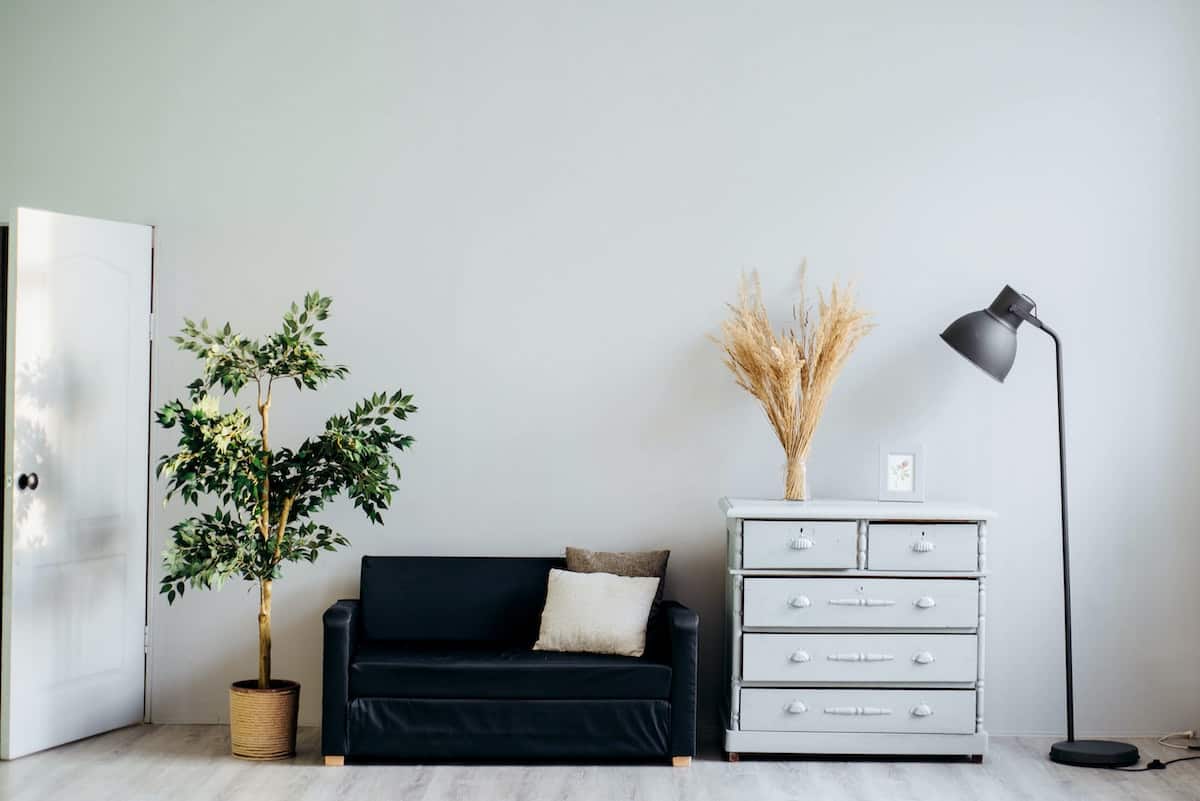 To keep your colors simple, try a monochromatic scheme. You will still get some diversity with different shades that are lighter and darker, but you won't have to worry about it being too complex with a lot of colors.
14. Use geometric patterns
While you're trying to keep things as simple as possible, you can use templates as long as they're not too crazy. Symmetrical geometric patterns are perfect for this and can add character to any room while providing balance and clean lines.
15. Keep the wood natural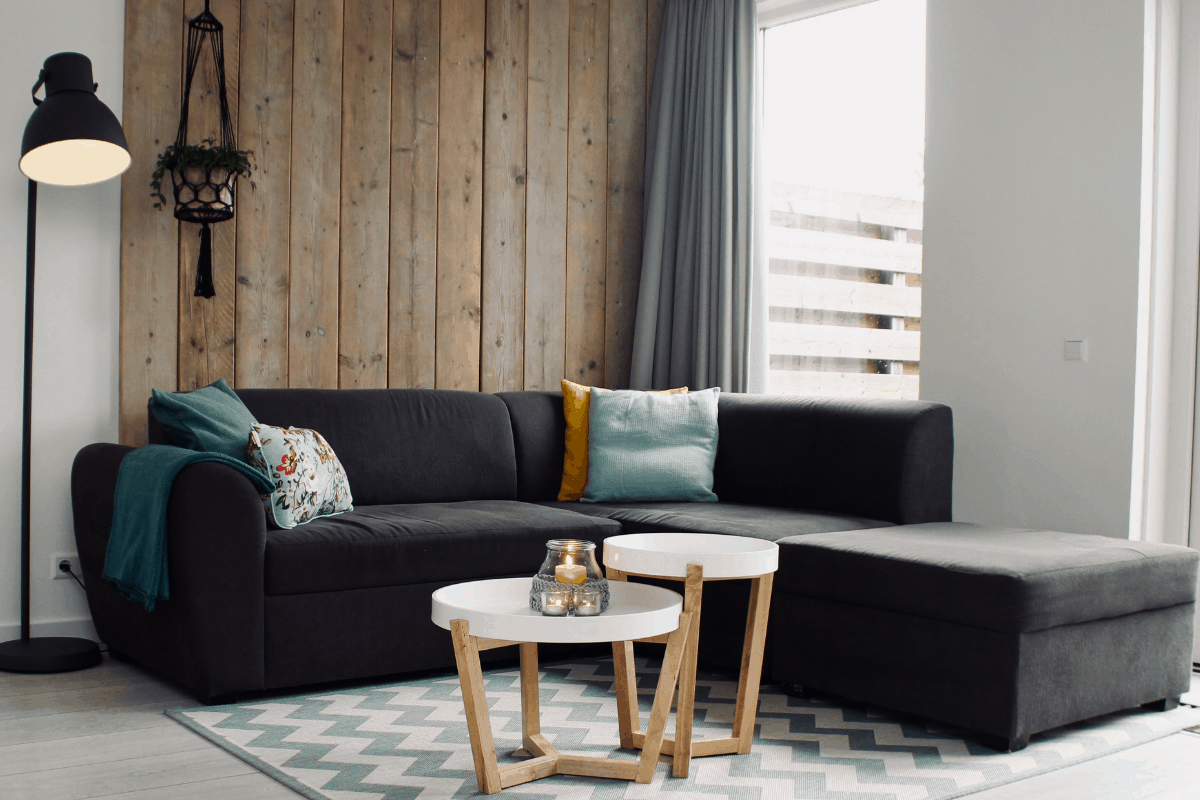 Having a natural finish on wood pieces will give more warmth than painted pieces. It displays wood in its most basic form, further adding to the simplicity you are aiming for with minimalism.
You can have natural wood on almost any furniture, from dressers and entire tables to chair legs or picture frames.
16. Use thin frames
Photo frames change the look of the pictures they contain and of entire rooms. For minimalist decor, you'll want to avoid elaborate, bulky frames and select thin, unembellished frames to maintain a modest look.
17. Limit metals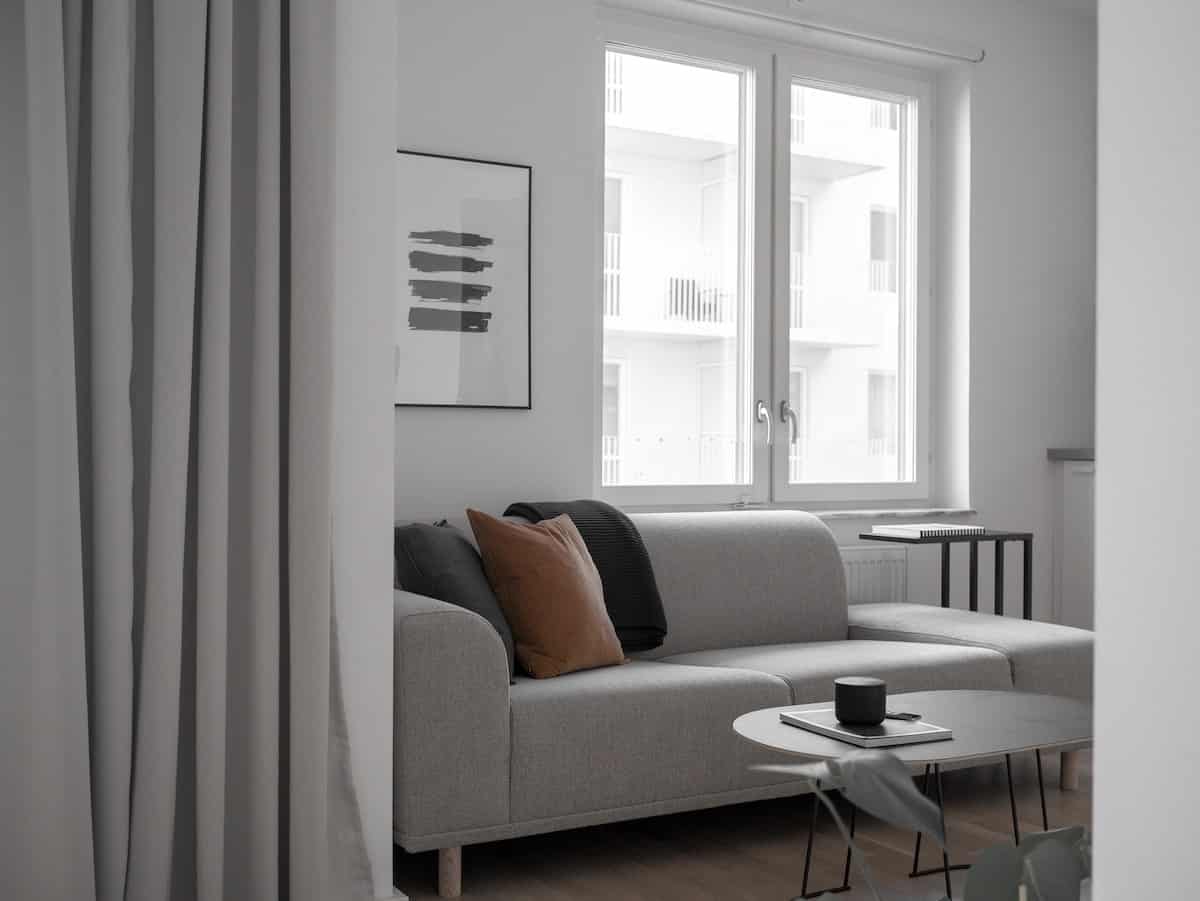 Having too much shiny metal in a room is not ideal for a minimalist apartment. It's okay to incorporate gold or silver in a smaller way, but avoid larger pieces that are mostly metallic, like a silver lamp or a gold side table. Instead, use them sparingly and go for more matte or satin finishes on furniture and decor.
18. Add blackout curtains
Opaque fabrics seem heavier than sheer ones, which will work to your advantage when you go for a minimalist vibe.
Light and airy textiles are often associated with bohemian or beachy decor, but using a thicker, opaque fabric for your curtains will bring a little more seriousness to your apartment.
19. Choose furniture without anything underneath
When choosing your sofas, chairs, bed frame, and coffee table, you'll want to stick with pieces that show the legs and are open below. These rooms look more stylish and don't give the illusion of hiding anything underneath, which will make your apartment cleaner and bigger.
20. Keep the lighting simple
There are a lot of different fixtures and sources to choose from, keep it simple – nothing fancy. Use modest lighting pieces, such as base lamps or track lights for ceiling lights.
Keep it clean and simple in your minimalist apartment
Minimalism is exactly what it seems – the minimum. I hope that with these tips you can see that you can still have a minimalist, chic and welcoming apartment. You don't have to give in to bland and boredom – don't forget to keep things simple and clean!
comments
comments