20 Sweet and Sensible Decorating Ideas » Apartment Living Blog » ForRent.com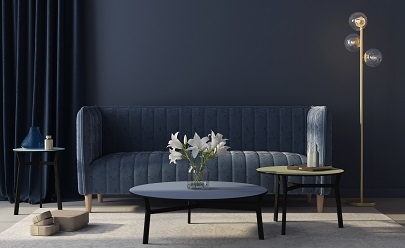 You don't have to be an interior designer to make your apartment fashionable and welcoming. A few simple updates will give your apartment a new look – and it won't cost you a lot of time or money. Here are 20 ways to express your style and creativity in your space:
Update a lampshade with paint. Use stencils or try them freehand.
Give your small kitchen a modern look with black and white accessories.
Find prints or old photos that you like and make them bigger for your walls.
Mix up the dining room. Instead of matching table and chairs, mix it up by finding antique chairs in a variety of styles
Use different variations of the same color to give your bedroom a modern and funky look.
Gather small and large props in a group.
Try to use photo rugs that are the same color as your wall.
Put your artwork in an asymmetrical grouping.
Add pom poms to a pillow.
Define your living space with a bold circular rug.
Paint some old chairs a bright, vivid color (think tangerine orange or peacock blue).
Add flowers to the dining room table.
Replace your standard bulbs with Edison bulbs for an industrial look.
Add an oversized light fixture to your dining room (think big and bold).
Use floating shelves to display your favorite collections.
Twine and mini clothespins are a great way to display photos, and you can change them often.
Add pale shades or pastels to make your apartment light and airy.
Hang the photos from floor to ceiling. Use adhesive hooks so as not to leave marks on the wall.
Coordinate your bath towels according to the mat and shower curtain.
Add mirrors to a small room to make it look bigger.
Posted: February 28, 2020