50 Small Living Room Ideas to Make Your Apartment Feel Bigger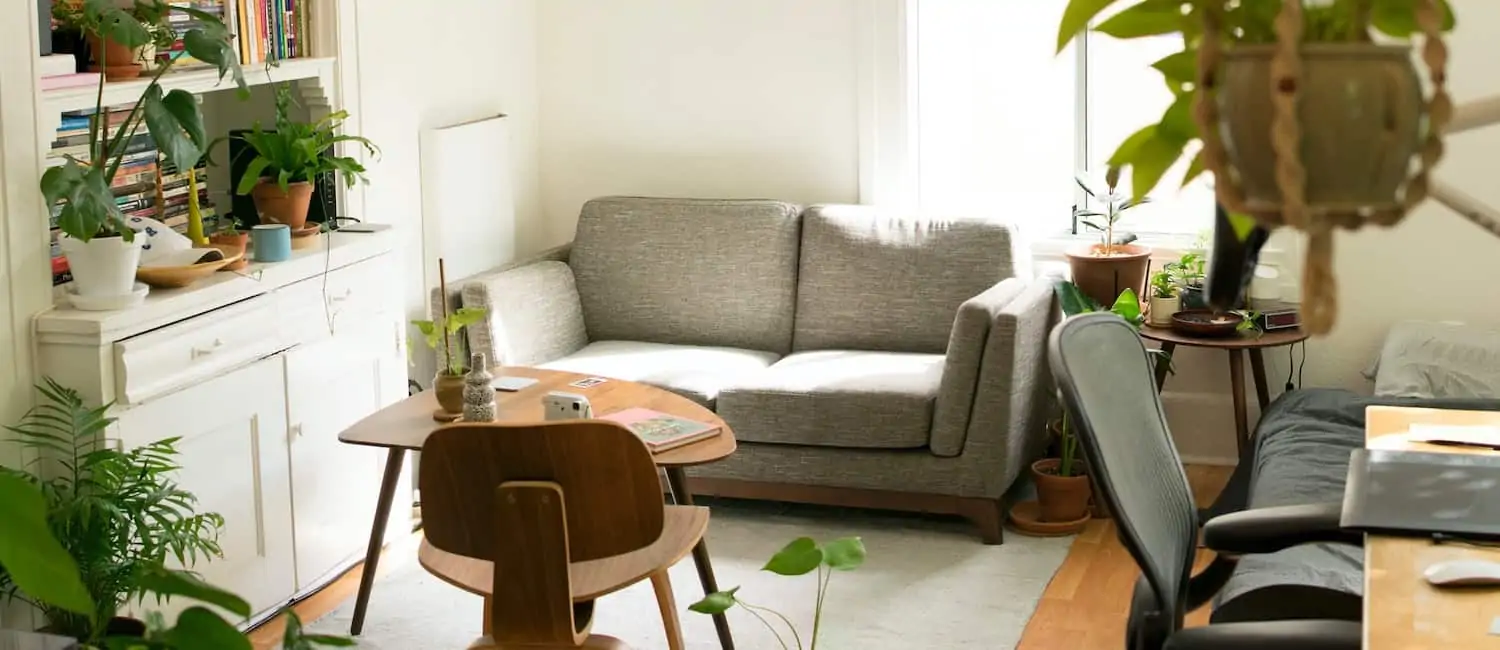 It goes without saying that we all want our small living room to feel comfortable and inviting, for both ourselves and the guests we have over. The trick, no matter the size, is creating a space that doesn't feel cramped or cluttered. This can get challenging though if you only have a few decorating ideas.
Small living room ideas to give your apartment the look and feel it deserves
The best part of decorating your home is that it's possible to do it within any budget. Even if you have to make adjustments for a unique space or one that isn't that big, you can get the look you want.
Whether it's the actual square footage making your living space look tiny or an area that's badly designed, these small living room ideas are sure to help you make the most of your design.
1. Arrange the room for maximum sun
The easiest of our small living room ideas involves the sun.
Natural light is essential to making small spaces feel bigger. Make sure none of your larger furniture pieces are blocking your windows. Instead, arrange the layout of your couch, futon or comfy chairs so that as much sunlight as possible can shine in during the day.
2. Boost what's natural
You won't have the sun to brighten up your small living room all the time, so a little carefully placed lighting is necessary. Make sure your overhead light is bright enough when it's dark outside. You can also add a few floor or table lamps.
3. Highlight the view
If your living room windows look out onto a great view, consider making it a focal point within your space. Position your furniture toward your windows as much as possible. Looking out, you'll automatically feel as if your space is bigger.
4. Add height with lamps
In thinking about brightening up any dark corners, make sure your design plan includes floor lamps. Their sleek posts will help add some height (and sense of space) to your living room in addition to more light.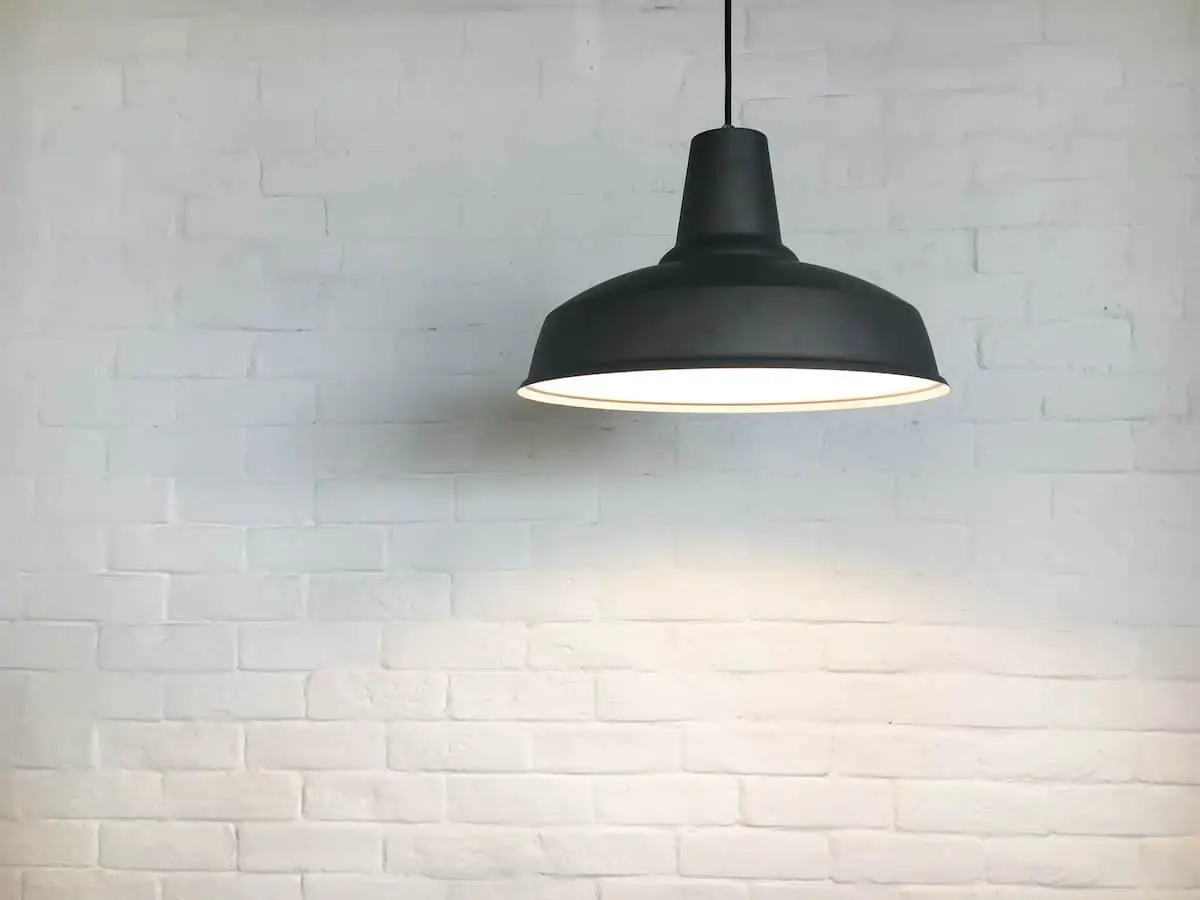 5. Ditch harsh lighting
If your apartment is a little older, and the overhead lights fill the room with shadows, stop using them. Instead, switch over completely to natural light and lamps. Make sure the lamps sit at different heights throughout the room to add depth.
6. Pick lighter fabrics
We don't always think about what fabric can do in a small space when selecting furniture, but it makes a difference. Heavy fabrics like wool, velvet and fur can make a room feel over-decorated. Instead, purchase furniture in cotton or linen to keep a small space feeling open and bright.
7. Lengthen with stripes
This works on floors and walls. A striped rug can add width to a narrow room. Vertically striped, removable wallpaper can also create more height.
8. Settle on small-scale patterns
If you like to jazz up your color palette with some patterns, make sure the size of the print needs to fit the scale of the room. Small living room ideas should include smaller patterns to keep things proportional. If you're looking at floral prints, go for little flowers. geometric designs should have smaller shapes and slimmer lines.
9. Lean toward neutrals
Light, neutral colors such as beige or soft grays can help a room feel open and airy, but sticking to this palette doesn't eliminate color with a little pop. A muted sage or pale lavender can also work. This is true in what furniture colors you pick as well as when you paint the walls, if your apartment allows it.
10. Stick to a tight color palette
Still playing with color? House Beautiful says it's OK to have fun with color. Incorporate "pretty pastels or vivid brights," but make sure your living room doesn't end up colorfully chaotic. Keep your variations in pattern and popping color tight.
11. Take advantage of shading
If you want your small space to feel more coherent, use different shades of the same color to enhance openness. You can achieve this small living room idea with your choice of throw pillows, rugs or even wall art.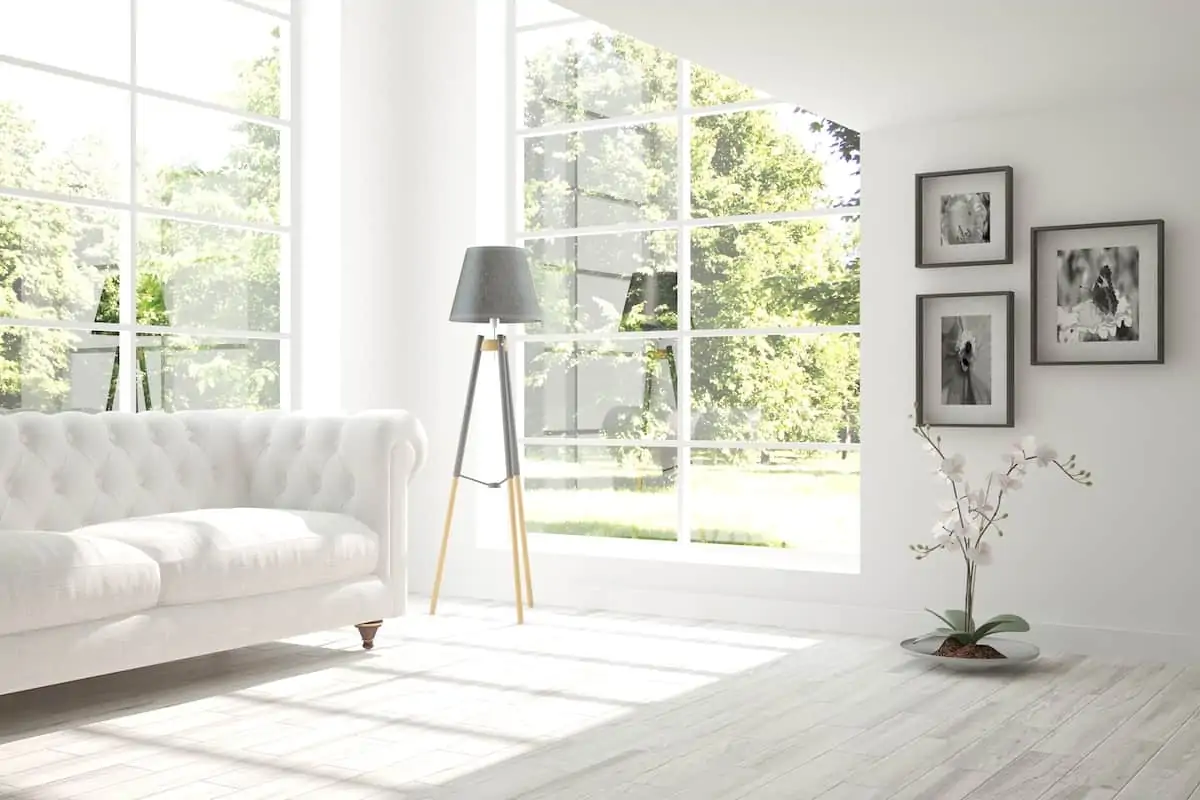 12. Go with white
When in doubt for your ideal color palette, there's nothing wrong with picking white as your primary hue. The color definitely keeps things light and airy, and by adding small pops of color, you'll really pull the room together.
13. Try glossy paint
If you are painting the walls, go for a glossy or eggshell finish rather than a flat one. Glossy adds a sheen that reflects light into the room. These types of paint are also easier to clean.
14. Show some leg
When working with a small space, furniture with its legs exposed can trick the eye in your favor. It creates an illusion of openness and movement. This streamlined small living room idea also has a slimming effect which helps enhance one's impression of more space.
15. Work with glass
To add to the roomy look of your smaller living room, pick tables with glass tops. This allows more light to pass through the furniture, achieving the same effect as your leggy couch. You'll create a roomier feel without adding any extra space to your space.
16. Pull furniture away from walls
It may feel like you're giving yourself more space by shoving all your furniture against the wall, but that's not the case. By sliding your furniture away from the walls, by just a few inches, you can create a greater sense of openness. There's something about being able to see behind your furniture that simply works.
17. Maintain a path
As you pull your furniture away from the walls, think about how you can group items together to create a sense of movement through the room. Creating a natural path helps establish flow and ensures people won't enter the small space feeling claustrophobic.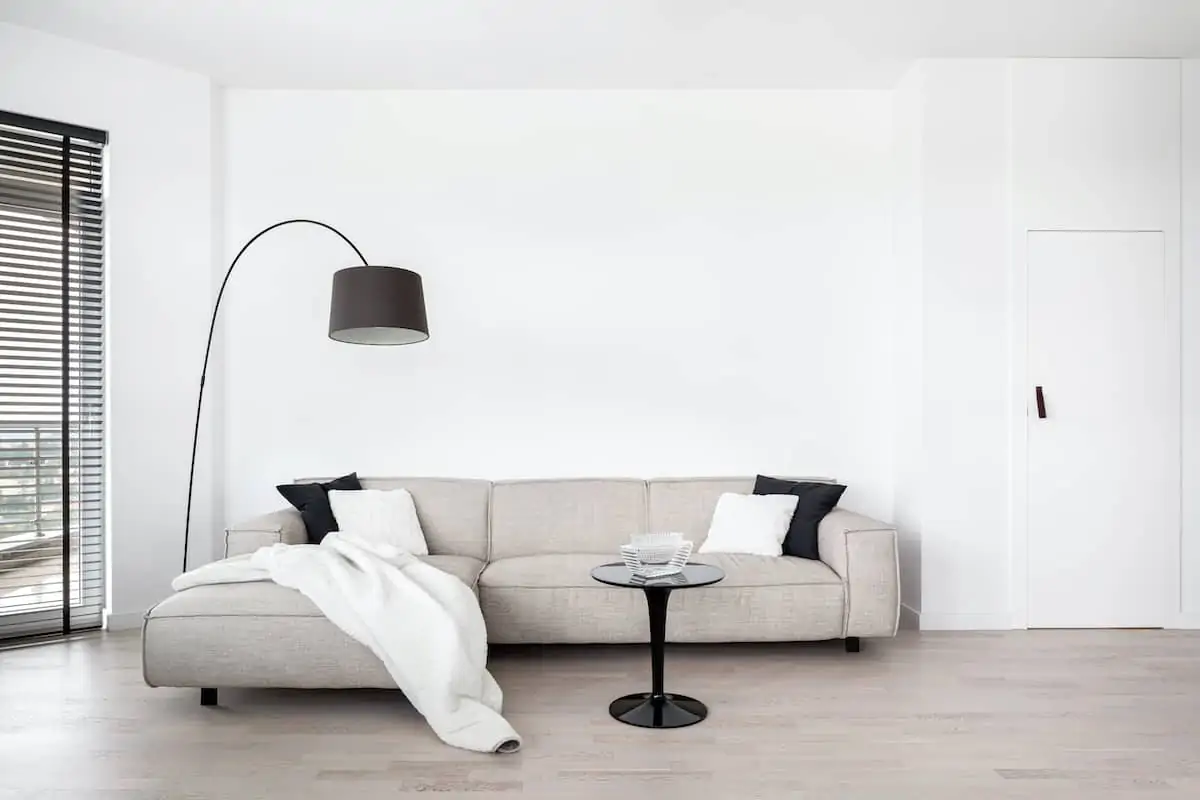 18. Utilize corners
To help people see the edges of your room, which can provide a sense of space, don't ignore your corners. If you can, put the tallest or largest items in these spots. This goes for tall floor lamps and free-standing bookcases.
19. Angle furniture
The longest eye line in your room, regardless of its size, is diagonally from corner to corner. Utilize this invisible line when positioning your furniture. Set it at an angle to help open up floor space.
20. Keep it low to the ground
Furniture that sits closer to the ground automatically creates a sense of openness by adding more empty space above it. Furniture styled in the midcentury aesthetic will naturally sit lower, so be on the lookout.
21. Watch length
The other thing to keep track of when selecting furniture is each piece's overall size. A larger item is okay, but make sure nothing comes too close to the ceiling or stretches out too far. Especially where sectionals are concerned, you want one that's big enough without touching both sides of your living room.
22. Hide your storage spaces
To get a handle on the living room essentials you don't need out all the time, purchase furniture that does double-duty. Look for an ottoman that opens up to store your living room blankets. Add a coffee table that opens underneath to hold board games, remotes and gaming controllers.
23. Cover dark floors
You sadly can't replace the dark, hardwood floors in your apartment. When in a small space, this decor choice can make a room feel closed in, so hide them with the right rug. Laying down an area rug in light hues covers up the dark, cave-like feel, and gives your flooring a boost of light.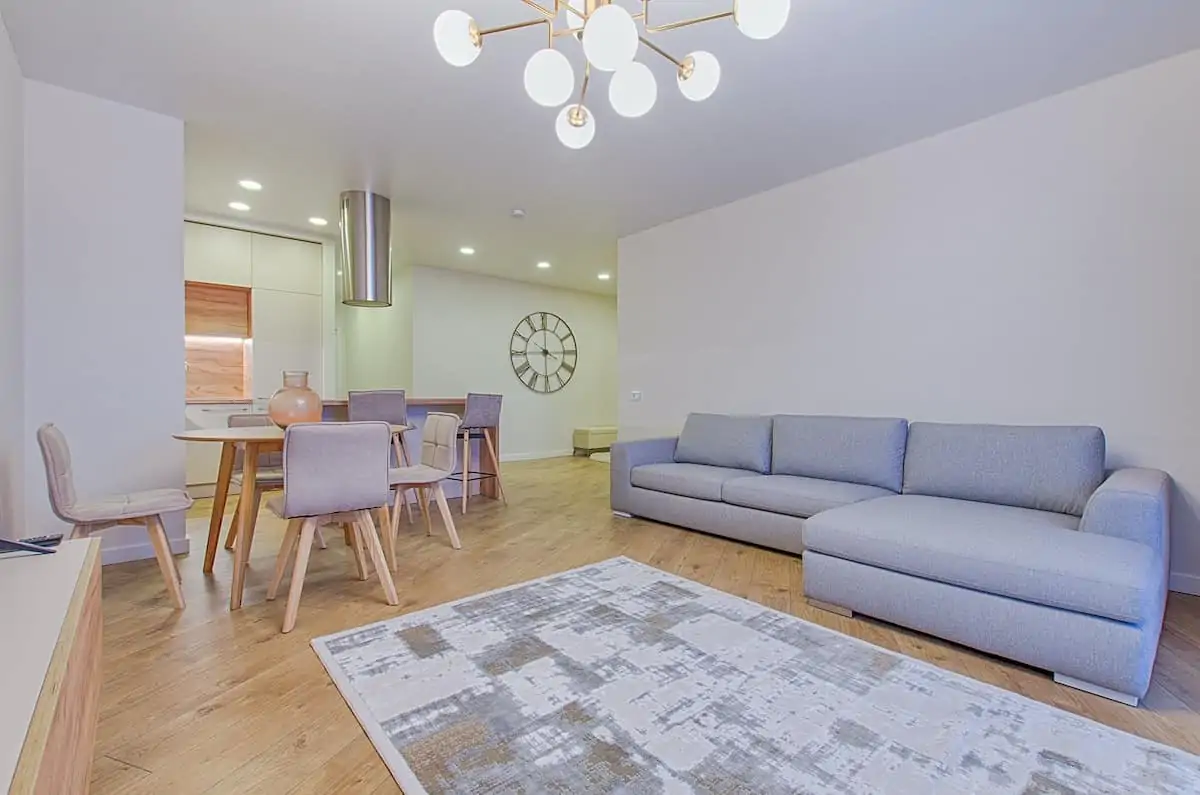 24. Go big in rug selection
A little rug can actually make a small room feel smaller. Even if you think it's right for the space, go a size up to make sure you're not adding to the impression your living room is little. It's okay for a rug to extend under furniture.
25. Mount your television
While not always possible, if your lease allows it, mount your TV. Turn it into a focal point on the wall while freeing up much-needed floor space.
26. Swap in a console table
With limited space, rather than use a traditional end table, which can feel bulky, try a console table. These pieces leave a slimmer footprint and offer space underneath for additional storage.
27. Nest your tables
If you find yourself in need of a few more surfaces, at certain times, in your living room, nesting tables are a great space-saver. You only have to deal with the footprint of the largest table but have easy access to one or two smaller ones when in need.
28. Forego a coffee table
It's okay to think outside the box when furnishing a smaller living room. For example, replace a traditional coffee table with an oversized ottoman. Add a decorative tray on top to hold cups and plates when eating in front of the TV, but put it aside when you just want to put your feet up.
29. Forget the sofa
If room is at a premium in your living space, go for two comfy chairs instead of a space-guzzling sofa. If you're worried about seating, invest a few folding chairs or some oversized floor cushions you can store in a closet and bring out when you have guests over.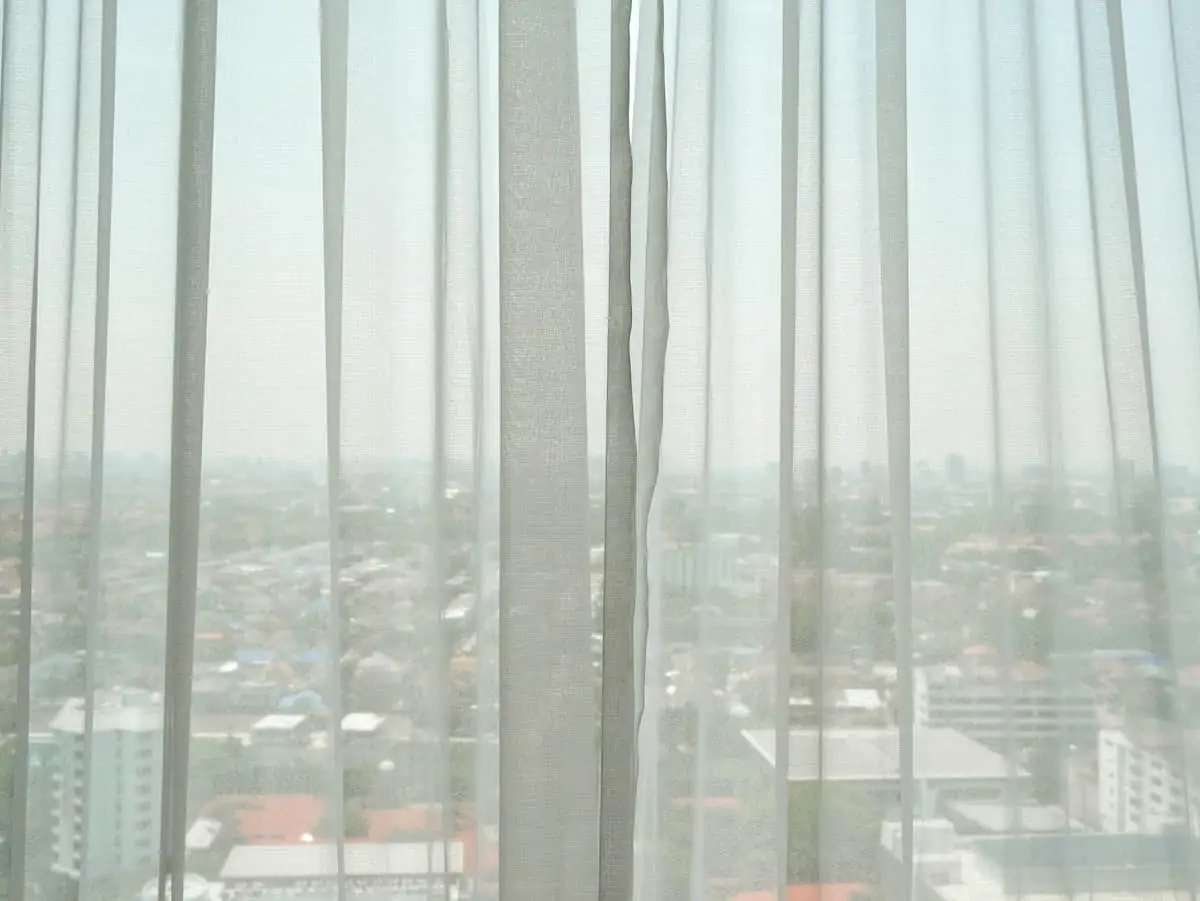 30. Use sheer window treatments
We all want privacy in our homes, but heavy window treatments can make a small space feel too dark and even a little cramped. If you don't want to have to open and close your curtains every morning to let the light in, consider sheer options. They'll let in light while still giving you some privacy.
31. Install curtains right
While on the topic of window treatments, another way to add depth to a small room is to hang them so they don't cover the window when opened. This means buying a curtain rod that's a little longer than the window itself. It's also okay to install your curtain rod a little high, so it's closer to the ceiling for a greater sense of height.
32. Emphasize vertical space
Curtains aren't the only thing that can draw the eye up. A perfect strategy for those with high ceilings, it doesn't hurt to draw attention to your vertical space. You can do this with a hanging light fixture or extra-tall shelf.
33. Take your design onto the ceiling
If you're allowed to paint your apartment, think about putting a fresh coat on the ceiling. It helps draw the eye up, expanding the sense of space. You can even paint your ceiling with a pop of color.
34. Hang a strategically placed mirror
Positioning a mirror opposite a window can help reflect more light, which can open up a small space. With apartments that have a hallway opening up into a living room, hanging a mirror at the start of the hall can make it feel more spacious as well.
35. Check your reflection
As you're thinking about where to hang your mirror, make sure you check and see what's reflected. If it's not possible to reflect light streaming in from a window, make sure it captures the image of something pretty.
36. Go for fewer pieces of wall art
With smaller walls, you can again fall into that cluttering trap if you hang too much. Rather than create a gallery of small photos or put up a series of posters, opt for one or two statement pieces and spread them out. The empty space between wall hangings can trick the eye into thinking the room is larger.
37. Use walls for more than art
You can also forego art altogether and maximize your space going vertical. Put shelves up high so they don't compete with headspace as people walk through the room. If you want to hang a few plants, do so from the ceiling to again draw the eye up to all the extra space above their heads.
38. Observe a less is more approach to shelving
If your living room has built-in shelves, or you've decided to add a single bookcase in your small space, fight the urge to cram it full. Leaving little pockets of empty space reduces the feeling of clutter on your shelving, which in turn gives off the impression your living room has space to spare.
39. Incorporate color coding
Arranging items so they pair with like colors can help add structure to your space. This makes things feel more streamlined as people look about the room. Group books and knick-knacks together on your shelves by color for a pleasing look.
40. Decorate with storage
At a premium in any home, the need for storage is essential. To incorporate storage into your living room design, look for decorative boxes. You can stack them up in different sizes for a pleasing accessory to your room with nobody the wiser as to what's inside.
41. Avoid bulky accents
While you're thinking about your shelves, it's also helpful to eyeball the rest of your living room and pull any clutter. When decorating this can include anything that feels too bulky. It may involve rethinking your wall art, swapping out huge decorative pillows for smaller ones or even removing a few of your favorite knick-knacks.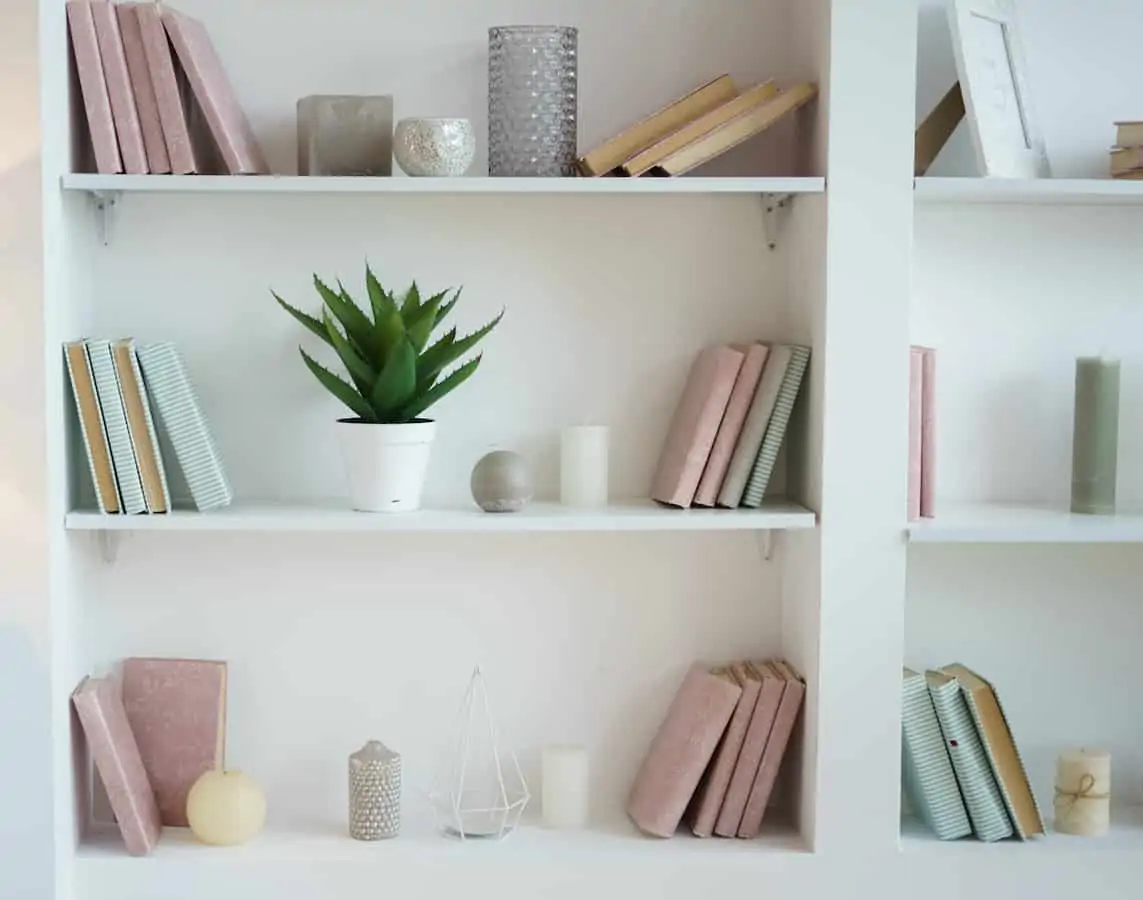 42. Select items of a certain size
When accessorizing your space, be selective in size. Too many smaller items give the impression of clutter whether you're working with 10 or 20. Instead, opt for accessories that are slightly bigger than about two fists.
43. Hang a plant
Natural materials worked into a room's decor can help lighten a space, provided they aren't too dark and heavy. Using small, potted plants as accents throughout the room is a great strategy, especially if you can easily hang them from the ceiling.
44. Opt for the unexpected
When shopping for furniture, it's easy to overlook pieces that don't seem to have a purpose. In a small space though, those items can suddenly become useful. A decorative pedestal, for example, adds a bit of flair to your decor and provides an extra seat when necessary without taking up a lot of space. It's also easy to move around the room.
45. Make an extra cozy space
A small space is already naturally cozy, so use what you've got when it comes to arranging furniture. Place seating close together and select plush, soft fabrics from the throw pillows down to the rug.
46. Create functional zones
Even with a small living room, you may use it for more than one activity. Rather than placing all your furniture close together, separate pieces by function. Group your seating, coffee table and TV, but separate your small desk to another area of the room.
47. Establish a focal point
Picking one aspect of your living room to highlight with something visually interesting immediately draws the eye to that specific spot. This detracts from people noticing the overall size of the room. You can do this with a feature wall. Paint it a different color or hang your largest piece of wall decor front and center.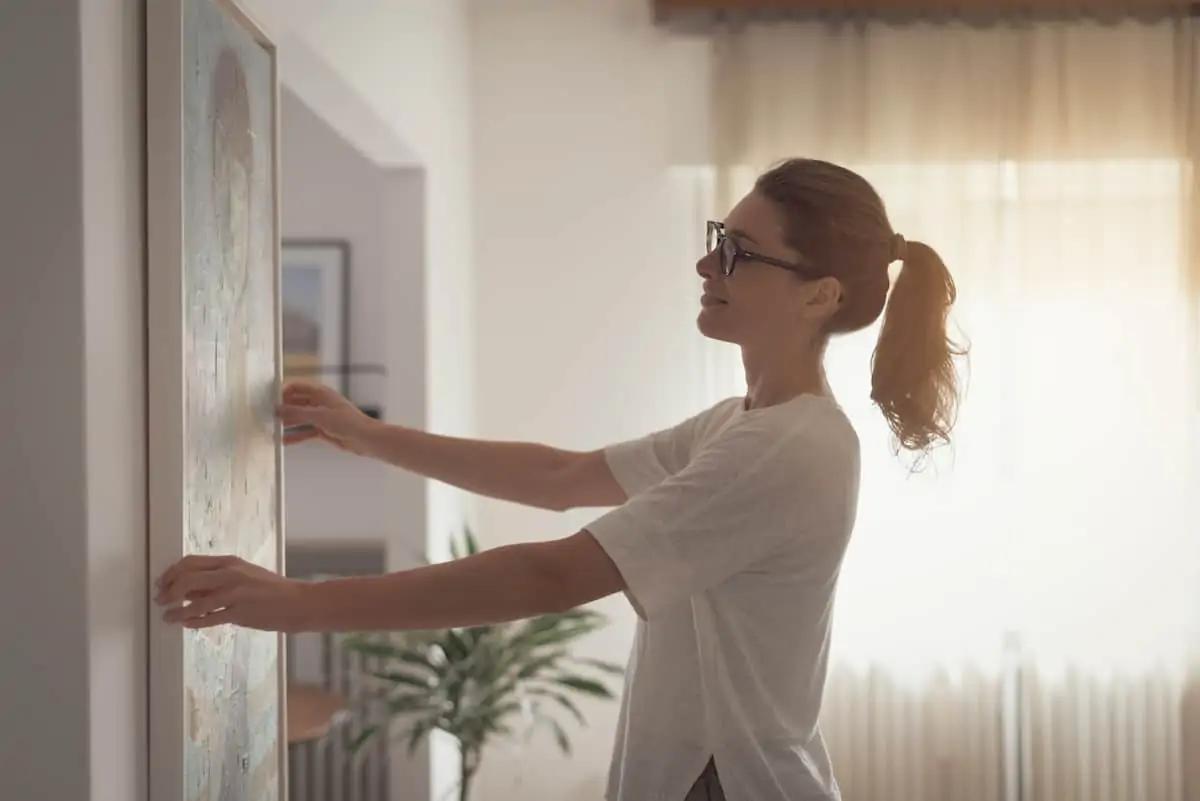 48. Style with personality
As you design your space with the right pieces of furniture, don't forget about adding your own personal flair. You don't have to sacrifice yourself when the space is small. Instead, make sure the limited accessories you do have room for telling your story.
49. Think about the adjoining rooms
Another way to build a sense of flow is to maintain your decorating scheme moving into the rooms beside your living space. Keeping hues that work together between rooms can make a small space feel more open, especially if you can see the adjacent room from the living room.
50. Stay disciplined
When laying out a small room, and thinking through how to decorate, it's essential to remember you've got limited space. Staying disciplined when you're buying furniture, wall decor and other accessories for your room will prevent you from overbuying and having to decide what to return.
Keep it light and airy with these small living room ideas
How you design your space is personal, but we all want to optimize what we're given. A small living room can pose challenges, all of which are easy to overcome with the right decor.
Incorporating just a few of these small living room ideas into your design plan can help create a space that's inviting and full of light. Both you and your guests will feel like they're in the perfect-sized living room, no matter the square footage.
Comments
comments