7 Tips for a Smooth Apartment Move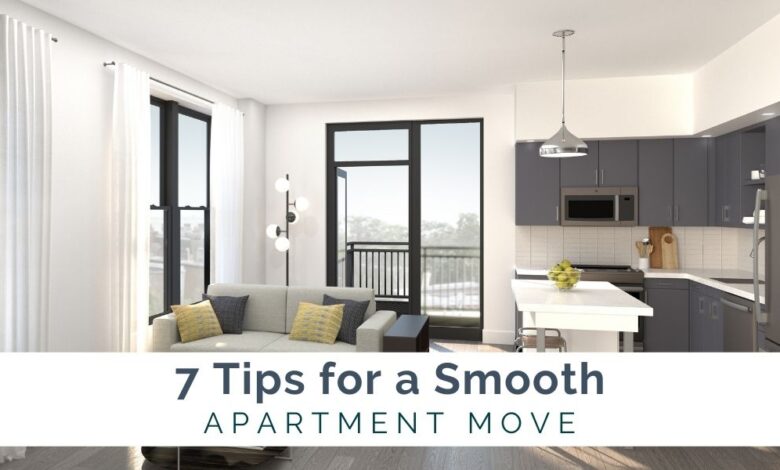 As an Amazon Associate, I earn qualifying purchases.
Are you preparing for an apartment move? It can be a new beginning for you. Finding an apartment that meets your needs for location, space, and overall comfort can be difficult, so consider yourself lucky. Preparing for a move can be exciting if you think about it. You will configure your new location according to your preferences. You will discover new adventures and things in your new neighborhood. Before you start moving into your new apartment, take the time to check out these simple moving tips for a smooth, stress-free move.
1. Give appropriate advice
Before you start to feel excited about your new adventure in your new apartment, you need to make sure that you give proper notice that you are moving out of the old apartment. This may include revising your rental agreement. Your lease will outline all the necessary steps before you leave an apartment. Make sure you check all the steps required to avoid additional charges for the apartment you no longer live in. You need to write a notice to move first, usually 30 to 60 days, or even 90 days for some. This will alert your landlord and at the same time you will say goodbye to your nice neighbors.
2. Create a schedule and checklist
Planning a move is never easy, so be sure to set a schedule for the tasks you need to complete.
You should prepare at least a month before your move to ensure that all activities will be followed in the schedule. This will give you plenty of time to gather all the necessary packing supplies and to pack each item carefully. You also have plenty of time to complete everything from cleaning the entire unit to moving items to avoid any procrastination that could cause problems, especially during your moving day.
Making a checklist is a smart way to avoid forgetting important things before your move.
Be sure to include in the checklist the items you have for each room, your cleaning progress, utility setup, scheduling a move inspection, hiring a trusted mover, and preparing your new home.
3. Schedule a moving inspection
Contacting the property manager and scheduling a move inspection before your move is a good idea to avoid any surprises once you receive your security deposit statement. This way you will have the opportunity to request any necessary repairs or additional charges that you are not aware of and to ask for advice for particular areas to be cleaned such as toilets, under kitchen sinks or in the drawers that people usually forget. . You will be able to make all the necessary repairs and at the same time you will receive vacation cleaning instructions from the property manager for a smooth and easier apartment move.
4. make a repair plan
Checking your rental document is essential before moving to avoid any issues or problems. Normal wear and tear of the surface and appliances occurs in every apartment. But for any damage that exceeds normal wear and tear, you are responsible for payment or repair. You should check the specifications of the condition in which you are required to vacate your apartment. This can include painting the walls to their original colors, patching nail holes in the walls and specifically repairing any other damage the apartment has suffered since you moved in.
5. Thoroughly clean the entire unit
It depends on the agreement you signed whether you need to clean up or not. Some leases charge a flat cleaning fee, but if your apartment doesn't hire a cleaner, be prepared to thoroughly clean the entire apartment. If you plan to leave behind any designer furniture or curtains that can be used by future residents, you need to think twice. Although it is tempting to leave these items, especially sofas, rugs or any other cleaning products, remember that you must leave the apartment free of your belongings.
For cleaning, remember to work from the top (ceiling fan, windows, walls) down (floors, baseboards, carpet). This allows dust and dirt to fall to the floor while you are cleaning, so you don't have to sweep or vacuum multiple times which will take a lot of your time. Make sure you follow all the tasks on the checklist you created before your last day of moving.
6. Documentation
Even your property manager has already performed a move inspection, documenting the process and condition of your current home before moving is a crucial step in an apartment move. Why? Indeed, taking pictures will serve as proof that will prevent you from being charged for damage caused after your move and will avoid any problem and conflict with the owner.
Remember to take photos of each room after all personal items are out. This will serve as proof that you left the apartment in a good, clear and clean condition by showing all your hard work to thoroughly clean the space in your photos. Keep the photos until you have already received your security deposit.
I know you can't wait to move in and decorate your new apartment, but also be sure to take photos or even record a video of the current situation. If you notice any damage before moving in, even if it's okay with you, you must still report it immediately to the landlord so that they can check and take the necessary actions. This will avoid any conflict with the new owner and of course additional charges for damages you did not do.
7. Hiring a trusted moving company
When planning an upcoming move and need help, you have two options. You can recruit family and friends or hire a moving company. Getting around with family and friends is like a double-edged sword. It can be less expensive and will help you have a closer relationship with your family or friends before you move. But without enough experience and knowledge of the process, it can lead to moving mistakes that can cost more money and even worse, injury to you or anyone helping with your move.
On the other hand, hiring a professional moving company is a wise choice. The move will be executed and managed with care and efficiency by people who have sufficient knowledge, experience and equipment. If you have little time, it will speed up your move and above all prevent any physical injury to you and the people who help you, thus providing you with a stress-free apartment move.
Amazon and the Amazon logo are trademarks of Amazon.com, Inc or its subsidiaries.
Summary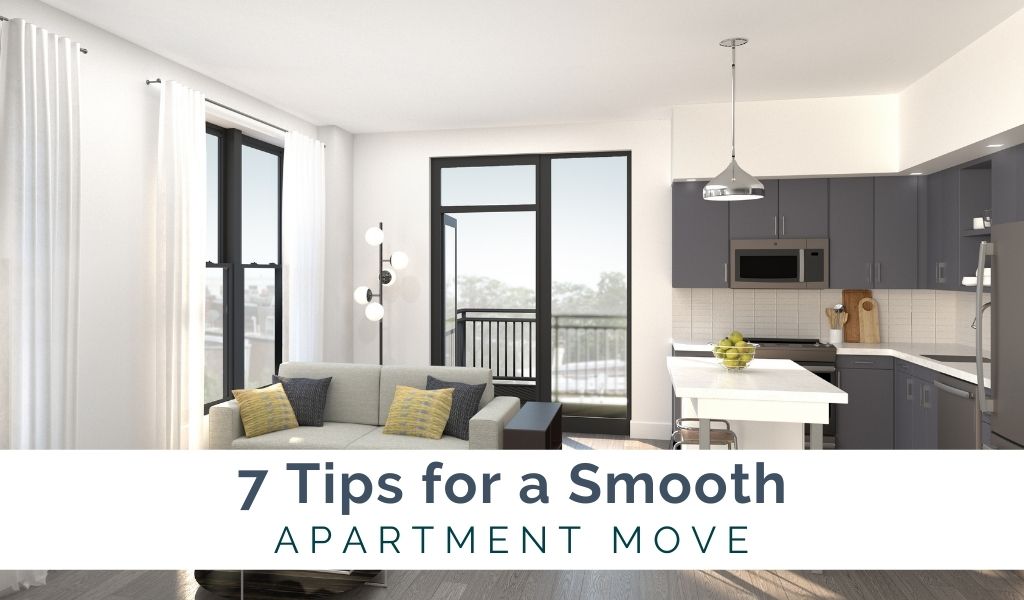 Article name
7 tips for a smooth apartment move
The description
Before you start moving into your new apartment, take the time to check out these simple moving tips for a smooth, stress-free move.
Author
Holli beckman
Editor's name
Apartminty
Publisher logo