All you need to know about cleaning and storing surfing and diving gear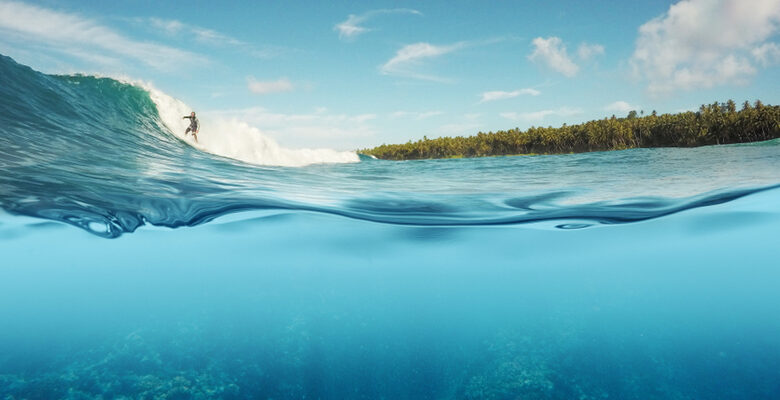 Whether you like rafting, paddleboarding or surfing, there's a lot to love about water sports. In fact, the past two years have seen a substantial increase in the popularity of water sports, in part because of the pandemic. And the trend is going nowhere. The proof is that the global scuba diving market is expected to grow by $500 million through 2024. People have shown a significant increase in their interest in jet skiing, surfing, snorkeling, stand-up paddleboarding, wakeboarding and scuba diving, shows Technavio Research.
As more and more people get into water sports and invest in related gear, they will need to know how to properly protect and store their water sports gear. For now, we'll focus on surfing and diving gear. Following these guidelines will prolong the life of your equipment and ensure you are safe and ready to have fun.
Properly clean and store surf gear after hitting the waves
A common misconception is that all you need to surf is a board and some skills. Although you need both, surfing gear includes several other items that all require special care for quality long-term maintenance. Plus, as you get better at the waves, you'll want and need more than just the basics. Also, although some places offer surfing in all four seasons, few people surf all year round. Knowing what to do with your equipment out of season or between two surf trips is vital.
Starting with the compulsory surfing equipment, you obviously need a board, but be aware that there are several types of boards. Each type can have up to five fins, which provide stability and drive, and a leash, which is the rope that keeps you connected to the board. You will also need surf wax, which requires regular maintenance, or traction pads, which can last for several years. Additional equipment may include wetsuit, rash guards, surf ear plugs, surfboard bags, boots, gloves, balaclavas, surf watches, cameras, etc
Wetsuit cleaning and storage
Of all these, your wetsuit requires special attention when it comes to cleaning and storage. Proper care will maintain its quality and function – not to mention that wetsuits tend to be expensive. It would be a shame to waste one because of poor maintenance. The first thing to do with a dirty suit is to rinse it in cold water and scrub it thoroughly. Remember to turn it over and repeat the process.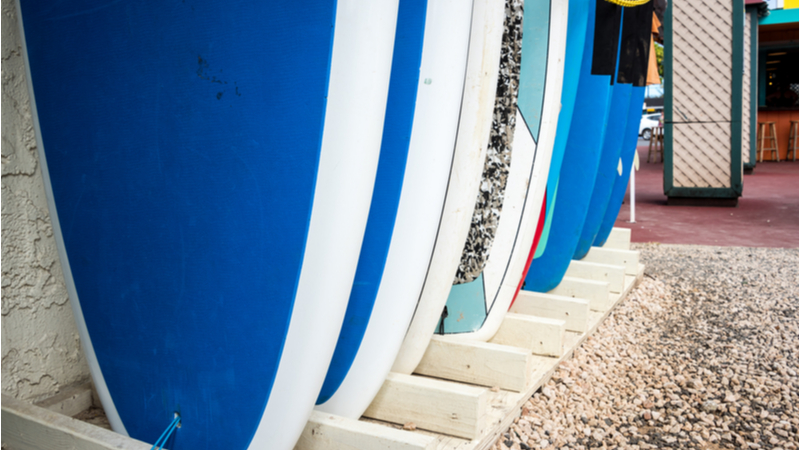 Alternatively, you can soak it in cold water for 10 minutes. Keep in mind that hot water will damage the elasticity and flexibility of the neoprene. Wetsuit soap, cleanser, and conditioner are also viable options, but don't use regular bath soap. After washing it, hang it to dry. Let the interior dry first and protect it from direct sunlight. Renting an air-conditioned self-contained storage unit is the best option when it comes to storing wetsuits long term. Temperature and humidity are constant in these units, and your wetsuit and wearable gear will be protected from sunlight, humidity, and other potentially damaging factors.
Properly clean and store your surfboard
Cleaning your board is just as important as maintaining your wetsuit. Planks can easily accumulate old wax, water residue and other elements that can be damaging over time. Surfboard cleaners are useful, but keep in mind that you must first melt the existing wax on the board. Pouring hot water over it is a common solution. Then it is recommended to remove the wax with a special wax comb, then apply a surfboard cleaner and a new wax. Check this complete wax guide to help you.
Surfboards can be a storage problem as they take up a lot more space than your portable gear. Most people store surfboards, paddleboards, and beach cruisers in a garage, but that's not always a good solution or possibility. Keeping your board out of the sun is, again, vital. In addition to high temperatures, prolonged exposure to direct sunlight can quickly ruin a board. While you can opt for vertical surfboard racks, freestanding slings, or ceiling mounts, these will quickly clutter up your home. If you have more than one board, they will take up significant living space. Renting a self-storage unit, however, is ideal. You can rest assured knowing your surf gear is safe and sound until you need it, and you don't need to spend a lot on space since rent a 5'x10′ self storage unit should be enough to fit all your surf gear.
Take care of your scuba gear between dives
Essential equipment and pre-dive care
Few experiences are more surreal than scuba diving. But when you are a beginner, you may not have your own equipment. However, after a few dives, you may quickly want to become a serious diver and invest a lot of money in your equipment. Taking care of it goes without saying as the material tends to be expensive. Proper maintenance will prolong its life and most importantly ensure your safety at all times while diving. Care before and after diving are equally important. You should start by looking for fine cracks in the rubber each time before a dive. These are common in thick rubber materials, so stretching the straps and properly inspecting your gear is essential. Tears are also common in the silicone of the mask skirt, the flexible tube of the snorkel and the mouthpiece of the snorkel. Check all buckles and smaller items for cracks and possible leaks or chips.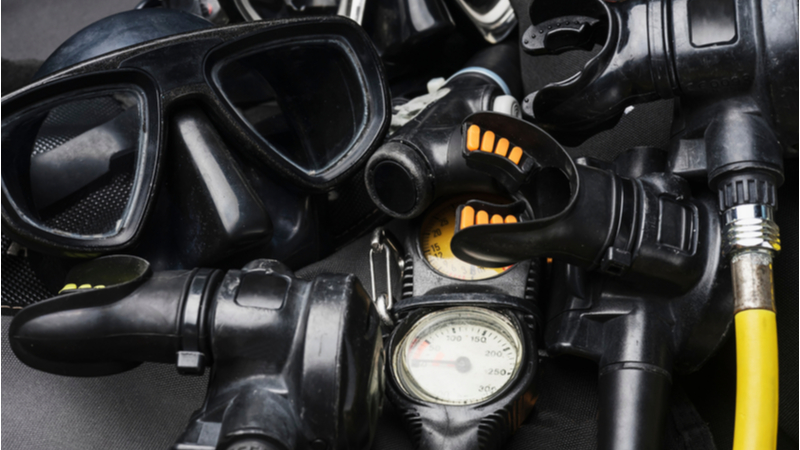 Pre-dive care also includes checking the regulator hoses for cracks or corrosion. Don't forget to replace the dust caps, make sure the gauges don't leak, and check the battery indicators. For a more comprehensive guide to buoyancy compensators and control devices, see these instructions. Tanks should also be checked for their hydrostatic test date and visual inspection dates, tank valves and rupture discs. If at any time you are unsure of what you are doing, it is best for your safety to consult a professional. It is also highly recommended to review the manufacturer's recommendations, and not just rely on general guidelines.
Cleaning, maintenance and storage after diving
To prevent mildew from forming on masks, fins and snorkels, rinse these items in warm water and dry them before packing them. This is crucial, as mold will ruin them. They also need to breathe when not in use, so don't smash them together. Storing them incorrectly this way will ruin them over time. You will also want to rinse your octopus, regulator, mouthpiece, BCDs, and exhaust diaphragm with warm water. Tanks require special attention, as they should never be stored completely full or empty. It is best to store cylinders with around 300 psi (20 bar) for a long period of time. If you need complete equipment care instructions for regulators, buoyancy compensators and wetsuits, check out this step-by-step guide from ScubaPro.
When it comes to storage, location is key. Storing equipment outdoors, especially in hot and humid climates, can quickly become a problem as it can lead to weathering, dry rot and cracking. You want to avoid heat and humidity when storing your scuba gear. Cool, dry spaces with plenty of room for all individual items are ideal. Since many divers don't have that kind of space at home and realize that storing their equipment in a garage will only damage it, they resort to self-contained storage units which are preferably air-conditioned.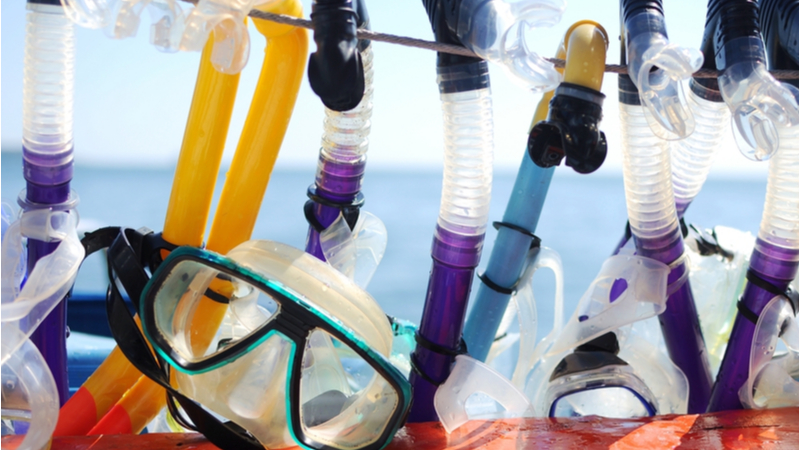 Age-related damage is greatly reduced in such a space, especially if you take extra precautionary measures, such as applying silicone to all rubber and metal parts. Drysuit Zipper Wax is another great alternative for zippers, gear bags, and show suits. Masks should be stored in rigid boxes and all items should be checked periodically for possible repairs or replacements. Finally, keep in mind that some components will require an annual inspection and relying on the services of a qualified technician is the best solution.
By following these guidelines, you will ensure that your equipment is well maintained over the long term. It will be protected from sunlight, humidity and other potentially damaging factors. If you live in cities like Miami, San Francisco, or Jacksonville where humidity is high, you should always consider temperature-controlled storage. Other than that, you are ready to enjoy the water in all its beauty!