Apartment Management Magazine 5 Ways Automation Can Set Your Leasing Team Up for Success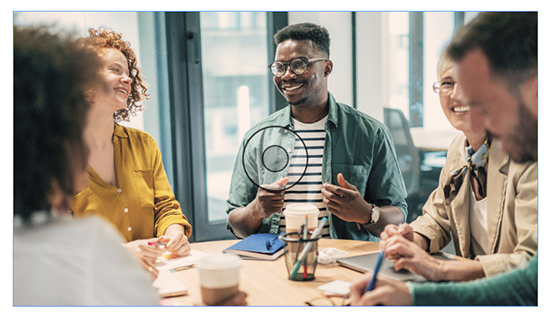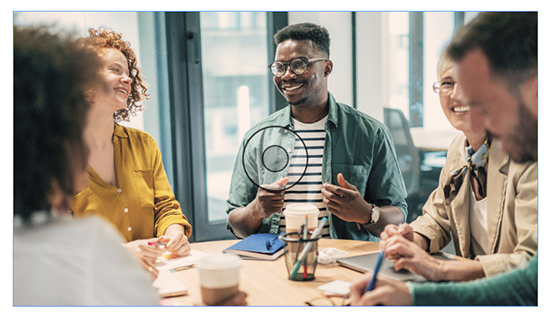 By Rae Parker
Renters today expect a seamless rental experience, whether virtually or in person. However, with recent changes in the property management industry – from "The Great Resignation" to the challenges of filling vacancies – your team may be overstretched trying to keep up with the high volume or increasing demands of day-to-day tasks. . . Effectively marketing your properties to fill vacancies is the most critical aspect of owning and managing rental properties. But what happens when your efforts don't produce the expected results? This may be due to a staff shortage – or you may have the wrong technology in place.
Earlier this year, we surveyed over 500 property management employees in our Hiring and Retention Report and asked the following: "In a typical week, approximately how much time at work do you think you spend doing busy work or meaningful work?" Of the employees we interviewed, 40% responded that their time is spent on busy work and that 14 hours — nearly 2 days working — could be optimized or simplified through technology.
Now think about what your marketing and leasing workflow looks like. Are there points to improve? Answer the questions below to see what could be causing problems in your workflow and find out how you can overcome them by incorporating automated digital tools to optimize your rental operations.
Note: Although this article contains helpful information, we do not provide legal advice.
1. ) Is your website mobile-friendly and suitable for a range of devices (mobile phones, desktops, tablets, etc.)? Is your website fully integrated with your property management software?
With many people spending their time glued to their phones, your website is their first impression of your property and what you have to offer. Indeed, according to a Zillow Consumer Housing Trends Report 2021nearly 25% of renters found their new rental unit without viewing the property, while 63% of renters said looking at photos of the unit is very/extremely important.
With these facts in mind, how does your website compare? Aspects to look for when auditing your website ensure that it is accessible to everyone, that it does not take long to load and that it contains content recognizable by search engines. When choosing a website provider, look for one that offers integration with your current property management software, making updating and reporting seamless. Consider using software like AppFolio Business Websites to enhance your brand, engage prospects, and meet your business needs.
2.) Do potential tenants receive a timely response?
Your rental staff has one of the most important jobs when it comes to running your business. When you consider the number of calls or emails your rental team receives in a week, do you think they are able to handle the volume on top of their day-to-day tasks? On average, 71% of tenants expect a response within a day, and about 40% of those leads go unanswered. It might be time to consider using artificial intelligence (AI) to create a more efficient rental experience.
With the help of AI, you can use a virtual assistant to automate this process and provide faster response times. Virtual assistants can respond any time of the day, including nights, weekends, and holidays, even after your staff has left for the day. An example of how AI can ease the burden of keeping track of your team instantly so they can focus on more meaningful work is our AI Rental Assistant, Lisa. Fully automated, Lisa* can help fill vacancies faster, is available 24/7, and continually learns to improve its answering questions to maximize conversions.
*Lisa is available to AppFolio Property Manager customers managing 500 or more multi-family units.
3.) Do you manually screen potential tenants?
While tenant screening can be one of the most time-consuming processes, it's best to have one to keep your business compliant, mitigate potential risks, and streamline your leasing operations. What does your current tenant selection process look like? Is it manual, inconsistent, and susceptible to human error or fraud?
Reviewing documents and analyzing information to make decisions can take up a lot of your team's time and lead to inaccuracies. By adopting property management software that includes automation of your tenant selection, you can be sure that your applied selection criteria help you stay compliant with fair housing and local legislation, enabling your team to take more informed decisions and eliminate the risk of bias or human error so your business can minimize risk. Solutions like AppFolio Property Manager Tenant Screening can check an applicant's credit score, criminal history and eviction history, check their income and rental history at the touch of a button, and provide you with an easy-to-read report.
4.) Can tenants easily access their online portal from your website (or mobile app) to pay their rent, submit maintenance requests, and renew their lease?
In this on-demand environment, tenants are looking for convenience and speed in all aspects of their lives. To understand certain tenant expectations, we conducted our 2022 U.S. Resident Motivations Report and found that 28% of respondents believe it is very important for their property manager to offer digital tools to manage their tenancy, with a focus on communication, maintenance and flexibility.
Knowing that tenants are drawn to digital tools, providing them with a way to pay rent, submit maintenance requests and communicate online can go a long way. Look for property management software that also offers a mobile app and online portal solution. An online portal can be a one-stop-shop for your residents to access all the information and tools they need. The online portal of AppFolio Property Manager provides convenience to tenants at their fingertips, allowing them to easily make payments, submit maintenance requests, and access shared documents from any mobile device.
5.) Are you having difficulty managing the renewal process?
With lease renewals throughout the year, your team can be overwhelmed with keeping track of everything. It's important to have a simple strategy to prevent important tasks from slipping through the cracks. Because we know residents prefer to do most of their work online, their lease renewal should also be included.
Choose property management software that lets you track, monitor, and analyze your entire lease renewal process. Using tools like renewal automation in AppFolio lets you streamline your renewals by setting a default offer to automatically update rental dates, rental amounts, and statuses when the lease expires In progress. This article provides helpful tips for creating your lease renewal strategy.
For more resources and information on how to improve your marketing and leasing workflow, accounting and maintenance, download the Leverage Automation: How to Increase Efficiency and Create Better Experiences guide. This guide provides valuable information that can help you identify potential challenges within workflows, such as marketing and leasing, accounting and maintenance, provide you with ways to integrate automation into your daily tasks and allow your team to focus on more meaningful work.
The relationship you have with your software vendor plays a key role in growing your business, adapting to change, and succeeding. It is important to look for a solution that is easy and intuitive to use, which offers you dedicated support and which follows the latest trends by innovating.
When it comes to automating your workflows, AppFolio Property Manager is the software provider that gives you the clarity you need to focus on what matters to you. Our automation technology solutions for your marketing and leasing workflows can improve your team's performance, help you standardize processes quickly and efficiently, improve your resident experience, and help you grow your business.