Apartment Management Magazine "Ask Kari!"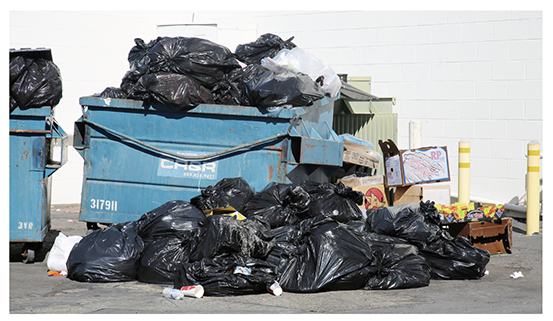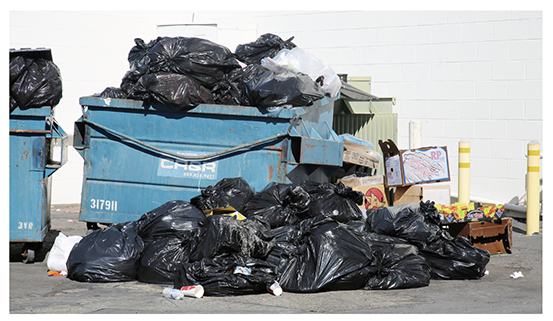 I talk trash and more! The government continually antagonizes us by charging higher fees and providing inferior services!
By Kari Negri, CEO, Sky Properties, Inc.
Dear Kari: Sometimes I feel like our local government has something against landowners and keeps antagonizing us through our waste companies – what do you think?
Well, I can understand why you think the "powers that be" are trying to trick us; it is because they do. Only cruel people would kick someone when they're down, and our government is kicking us as hard as they can in the ribs as we literally beg for help while being on the ground.
It's likely that all landlords in the city have been struggling with rent collection since the start of 2020 and are locked into lower rents with no way to get them back on the market due to the freeze on rent increases. Even "if and when" rent increases are eventually allowed, the increases allowed are far too small to bring the current rental rate for a unit up to market within a reasonable time frame. Add to that unpaid rent due to the COVID-19 eviction moratoriums put in place as well as rapidly rising costs due to inflationary pressures of around 7% to 8%. As a result, it will be a miracle if the housing industry can survive all of this.
Nearly 80% of owners in the Greater Los Angeles area are small businesses, "moms and dads." The sad and unintended consequences of all the authoritarian government regulations and one-sided, knee-jerk responses to a pandemic will ultimately result in government-owned housing, which we already know how you ultimately end up with structures that are often crime-infested and poorly maintained. . known as "Projects".
One of my clients owns an 8 apartment building in Beverly Hills. Coincidentally, in 2020 between March 1st and March 15e my client had three units that became vacant with no connection to COVID-19. Unfortunately, these units sat vacant for months because no one went anywhere or did anything for several months. After the initial shock of the pandemic settled, it was surprising that these magnificent units were still not rented, but more than likely this happened due to uncertain economic times and the reluctance of tenants to run and rent. "shop" the most expensive area to rent. a new apartment. As a result, to rent the units, we reluctantly reacted to the lack of demand by lowering the price when everyone was doing it, knowing that it would be very difficult to bring the rents back to real market rental rates under local rent stabilization in Beverly Hills. arrangement. With no rent increases allowed for 2 years and reduced rent at the same time as the landlord is experiencing increasing expenses, the landlord of this once very stable building is now struggling to make ends meet. This building is the sole income of a small independent owner who retired after owning a small printing business for many years.
Going back to local and the maniacally stupid plan to prevent small independent building owners from competing with large building owners by crippling them financially, we have to ask why? It's not as if government entities have ever done a good job or even a decent job in managing social housing. They ensure that eventually only the very large institutional firms control the entire market, which will result in higher rents overall and rental housing products that all look the same. Maybe our town mayors, county supervisors, and governor are buying small, financially crippled properties for themselves, as Mike Bonin had suggested. Apparently they keep kicking us while we're down and then try to steal our properties at a jumble sale or eminent domain.
Rental housing providers today are affected in many ways. Let me list some of the ways:
First, during the pandemic, while already facing a labor shortage and lack of employees, it became a separate full-time job just to "jump through all the hoops" necessary to collect money to cover unpaid rent. In its infinite wisdom, our government told the tenants that they did not have to pay their rent and at the same time, that "we" could not evict them. Some of these tenants were not even eligible for the protections offered by our government and simply took advantage of a difficult situation for the owners of their buildings. Many tenants knew they weren't entitled to free rent during the government's 'rent holiday', but also knew they didn't have to pay rent because we could never evict them. Non-paying tenants who were NOT OR EVER affected by COVID-19 simply took advantage of us, said they were affected by COVID-19, the government banned us from checking their impacts and tenants simply stopped paying us. These unscrupulous tenants were literally "playing the system" created by our government. And, so why not – why shouldn't they have done it? Our government owes us an explanation for this. Market tenants not impacted by COVID-19 – no rent increase. Why is that? It's just not fair – none of this is fair.
Second, cities in the region have increased fees. In the city of Los Angeles they "hit" us with an extra Systematic Code Enforcement Program (SCEP) bill and then increased the annual fee exponentially even though most of their employees weren't even working and didn't even inspect our properties. Then, when the City inspectors did finally decide to get back to work, they apparently targeted buildings where they knew they could write ridiculous and unbelievable things to fix, like imaginary walls that required permits or scratches on sinks, etc., so that they could keep hitting landlords with bills and threatening to keep our rent collections in a City-controlled trust account that we would probably never get back.
Third, garbage haul bills have "exploded" and, in many cases, service levels have deteriorated. Trash companies now laugh when we call to complain because several cities have created local waste hauling monopolies, and now they don't need to provide good service to get paid. In many cases, low levels of service have led to litter piling up and our streets smelling stinky, and now many of our streets have become horribly unsightly. In the city of Los Angeles, you can call the Department of Sanitation and you will be put on hold indefinitely, transferred, and treated with dismissive attitudes. Be sure to take notes on the people you've spoken to and make sure they take notes on you, otherwise you'll get lost in the shuffle and have to constantly start the process over. Appeals to elected officials helped, but it didn't completely solve my team's problems. Wait until we add mandatory composting of organic materials, which is coming very soon to a building near you. Can't wait to see rats the size of Volkswagen Bugs navigating through the uncollected piles of trash – I really hope there's no truth to my joke here, but I'm sure the possibility exists .
Fourth, the government has transferred several months of overdue rent from tenants to civil debt so that it must now be collected in civil court where attempts to recover amounts owned will more than likely die a slow death and expensive – they made owners a giant collection agency. This in addition to all the forms and notices they need, we serve our tenants with strict deadlines, and on several occasions since the start of the pandemic, which has only made things very confusing for tenants and the owners. The assistance that had been provided by the state and city governments is very one-sided and only benefits our tenants. This is so unfair to most homeowners who are small business owners and still have to pay maintenance expenses, utilities, mortgages, insurance and property taxes with compromised cash flow compared to the amount income that their property would normally generate and should generate if not for government intervention.
As the state's moratorium has finally ended, those of us in Los Angeles County, and the City of Los Angeles in particular, continue to deal with allegedly "affected by COVID-19" tenants who , in some cases, have not paid rent for over two years and live in our properties as squatters. Independent small business owners are undoubtedly paying the price today and will continue to do so in the future, one way or another and IMHO it feels like we have all were expelled when we are already on the ground.
Kari Negri is the Managing Director of Sky Property Management and a member of the Board of Directors of the Greater Los Angeles Apartment Association. Do you have a question for me? Please send your questions and comments to me at [email protected].