Apartment Management Magazine Rent Control – A Cautionary Tale of the City of Santa Monica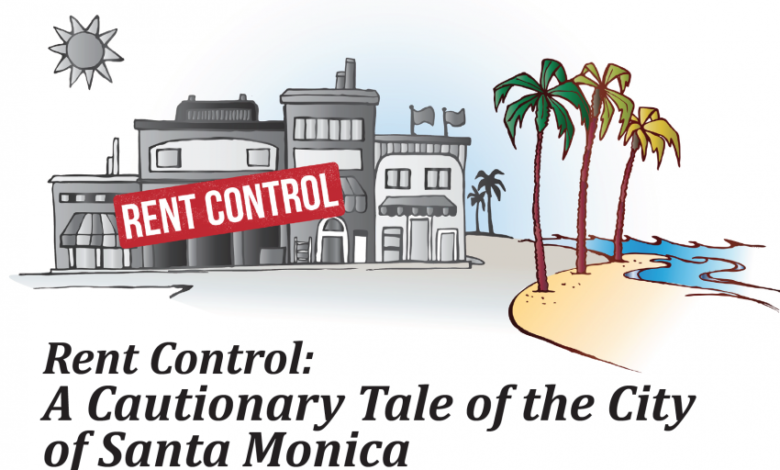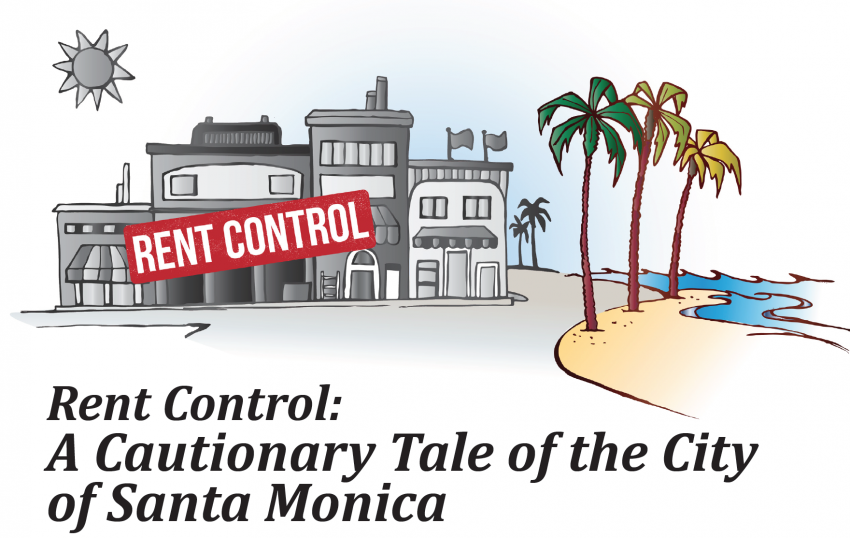 Rent Control – A Warning From The City Of Santa Monica
By Dean Sherry, President, Duke Property Management
Introduction and update. Thinking back to that article I wrote about two years ago on rent control, the same sad story only gets worse for mid-market 'mom and pop' small homeowners. However, one thing is remarkably different. Thanks to COVID-19, there is a natural market correction occurring that, for some reason, state lawmakers are neglecting.
In my "small" world of property management, vacancy notices have just gone up and more and more homes are becoming available, which is driving rental prices down. Most of these tenants who abandon their apartments are millennials who either move in with their parents, move into smaller apartments or shared apartments, or move out of the "big" city.
The reason I wrote this article a few years ago was to present the true story of how lawmakers attempt to create an artificial market correction, which backfired on middle market owners. Now that a natural correction is occurring, perhaps lawmakers can forgo their ill-conceived "interim" measures and let the market move. Otherwise, I'm afraid the proposed new partisan and aggressive laws will cripple "mom and pop" homeowners financially and foreclosures will rule over abstentions. I see all of this happening at an accelerating pace, and unless Proposition 21 is defeated, the ship will eventually sink.
My cautionary tale. One afternoon a few years ago I got a call from a guy asking for property management services from my business. He said his name was Will Wright (Last name changed for privacy reasons) and that he owned a quadruplex in Santa Monica near Santa Monica City College (SMCC) where he lived in one of the units. Each of the units in his building included a bedroom / bathroom with all amenities including washer / dryer combinations, central HVAC system, modern appliances, and parking! He had saved his money to travel and contacted me looking for a management company to look after his property.
Will looked like a good guy who needed help and I could already guess why, which was confirmed when he told me that his three tenants had been students at SMCC in the late 1970s, never had left his building, and that's where the problem lies. Even though he occupied one of the units it was still a quadruple so he was not exempt from rent control and I could feel the long term effects of strict rent control policies l 'had wreaked havoc.
I thanked Will for his investigation, but told him that I normally wouldn't accept property under such circumstances and it wasn't because I didn't like him or care about Santa Monica. . I explained to him that it was a simple matter of economy. I own the property management company and had to stay profitable or I could go bankrupt. I base my management fees on a percentage of monthly rents received and her rents were so below market that I would have to charge her 10% management fee just to break even! However, I'm not sure why but something prompted me to hire him as a client anyway as it was just the right thing to do.
Will grew up near the quadruplex he owned, and he remembered the joy of growing up in such a great place back when Santa Monica was still a quiet, populous beach town. Life was just easier then and he didn't have to worry about his future, until his future suddenly collapsed on him.
Right after his 18th birthday, Will received a letter in the mail stating that he was being drafted for the Vietnam War and was due to prepare for his service within a month. His grandfather, in response to this, then took out a loan and bought a piece of land near where Will had grown up and told Will that he was going to build him a small apartment complex, so that 'he didn't have to worry about money or where to live WHEN he got home from military service.
Thankfully, Will returned home two years later after receiving a Purple Heart, an honorable discharge and sadly being injured, which left him partially disabled. He moved into the place his grandfather had built for him and began managing the property while enrolling in SMC and slowly trying to acclimate to normal life.
Will was a good, responsible property manager. He raised rents when needed, but just enough to cover his growing expenses. He was close to his tenants and everything was fine with the property until 1979 when the city of Santa Monica adopted rent control.
The little 'mom and pop' seaside town that Will grew up in grew up on her own, and more and more big businesses were moving to Santa Monica, creating more jobs and more tenants. As a result, the development of commercial and residential properties more than doubled, but the housing units still available have not kept pace with increased demand and the influx of businesses and people. Eventually, the flood of money and people entering the city of Santa Monica created a housing shortage and as a result a natural surge in rents destabilized the Santa Monica rental market. The City had no choice but to put in place rent control to stabilize the housing market.
At the 2015 low, the Santa Monica set the maximum allowable increase to less than 1% at 0.004% and for Will that translated into a monthly rent increase of around $ 5.00 per tenant. that year, while the authorized annual expenditure is "passed on" remained excessively low. He was "pressed" by the city of Santa Monica on the revenue side and struggled to keep up with growing operating expenses. Financial strain was also affecting his psyche and one day it happened – the pipes in his building practically all burst at once due to a high rate of corrosion from exposure to seawater and had caused massive flooding. It was the beginning of the end for Will.
A few weeks after the flood, I went to visit Will at his friend's house. We looked at some of his options and suggested he might consider taking his units off the market under the Ellis Act, but he said it was for the wealthy who could afford to do so. this and redevelop their properties. The time and energy it would take for him to recover was just too long. He had taken out another loan a few years ago and now he was under so much water, and his cap rate was so low that he couldn't even afford to sell his property!
Suddenly, Will took an envelope out of his pocket, handed it to me and said, "Here is an advance on your management fees." He then thanked me for everything and told me he loved Santa Monica, and always would, but he felt the city had abandoned him as a landlord and so he should abandon it. Then he turned and just walked away. "Wait, Will, where are you going?" What are you going to do? And the property? He turned to face me, smiled and said, "I'm going back to Vietnam." Life is much simpler there. "Oh and what about the property, do you want to buy it?" I said 'uh, no, not really' to which he replied, 'I didn't mean it. Let's just say I strategically miss my loan. It's the bank's problem now ". He then straightened up, gave me a military salute, turned around and left.
I never heard from Will again. He simply disappeared, defaulted on his loans, and left the property in the hands of the bank. Tenants have now been moved and had to find new housing, and the bank eventually sold the property in a foreclosure auction to a local developer who was no longer developing apartments due to shrinking profit margins. and ended up building a less than charming four unit condominium. project. Much of its reduced charm, aesthetics aside, was the selling price of condominiums. Four other units that were out of reach for Will's former tenants or many people who clung to controlled apartments. As a result, "unaffordable housing" replaced what would have been "affordable housing" had Will been allowed to raise rents to a financially reasonable level.
In the end, Santa Monica's strict rent control policy backfired and added four more tenants to the market shifted list while losing another decent and honest landlord. Instead of a "win-win" situation, Santa Monica created a "lose-lose" scenario.
Will struggled to stay solvent simply because his tenants had been there since the 1970s and still paid extremely below market rents, which were not much more than they had been in the 1970s due to the City's insistence on keeping the authorized annual increase at an artificially low level. in the name of affordable housing.
The difference between the rent received by Will and the rent he could have collected at the market rate is called the landlord's "lease loss". The year I started running Will's property, his total rental loss for that year was $ 45,000, about the same amount he could have used to redevelop his building.
What are we to conclude from this? Well, here's where I net: why cities CANNOT adopt a tiered rent increase system, instead of just 3.0% or some other fixed amount across the board? In other words, long-term tenants who pay the cheapest rent should pay a higher annual increase than new tenants who pay rent in the market. I think this seems like a good start for a more "fair and balanced" system. Why CAN NOT do cities "test the resources" of tenants so that landlords don't have to subsidize richer tenants? There are simply too many unintended consequences associated with rent control and any price control.
Until economic fairness is added to the strict rent control policy, we will continue to see landowners who literally cannot afford to keep their buildings; and tenants left behind and I'm sure that was not the intention to stabilize rents.
The above article was written by Dean Sherry, President of Duke Property Management. Dean can be reached at (310) 657-4256 or by email [email protected]. Please visit the Duke Property Management website at www.dukepm.com.