Apartment Management Magazine The Income Property Management Expo (IPME) Returns to the Pasadena Convention Center, Tuesday, October 18th!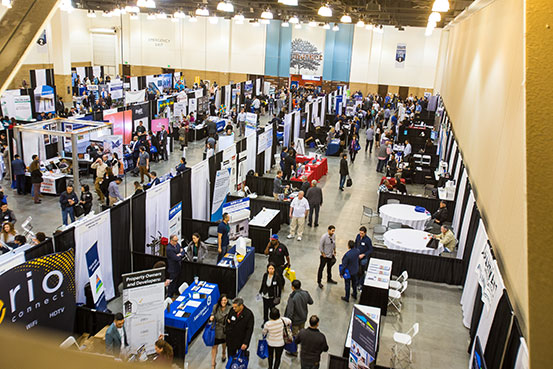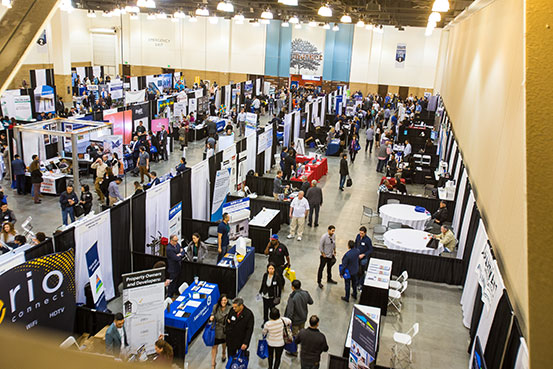 Join hundreds of providers serving the rental housing industry, network with thousands of housing providers and hear from dozens of speakers on property management, regulations and evictions – ALL 100% FREE!
The Income Property Management Expo (IPME) provides property owners, managers, investors and real estate professionals with the information they need to succeed in the ever-changing real estate market. With the growing demand for rental housing, an unprecedented rate of inflation, rising interest rates and pandemic-related regulatory issues, now is more than ever the time to get together with peers and get the professional advice and strategies you need to succeed – all for free. With pandemic restrictions almost behind us, it's time to come together in person, reinvigorate, get back to work; and learn to navigate a new real estate market and regulatory landscape.
IPME is Southern California's largest and most important annual property management exhibition and conference. IPME will allow you to explore new investment opportunities in alternative and affordable housing trends such as accessory dwelling units (ADUs), modular housing and micro apartments. In fact, there will be interactive alternative house solutions featuring small house builders, as well as other livable solutions. Guest speakers will provide an update on the impact of COVID-related restrictions, rent control and proposed legislation, capital improvements and ADA compliance, and tenant screening and fair housing. IPME speakers will offer new strategies so attendees can get back into the game of making informed real estate decisions.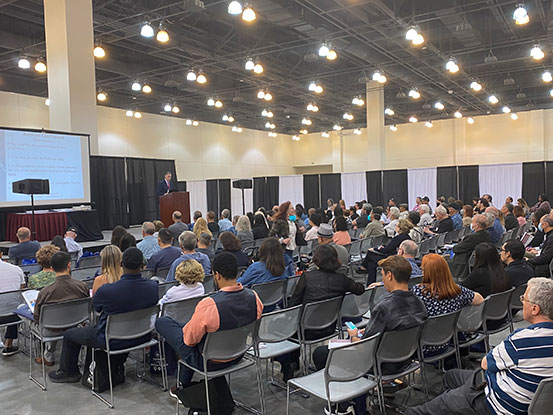 "To me, the Income Property Management Expo is and always has been the 'must-see' event for members of the Greater Los Angeles Apartment Association who want to hear from important leaders in the rental housing industry, meet with hundreds of suppliers who serve our industry and interact with thousands of investors and peers," said Daniel Yukelson, Executive Director of the Greater Los Angeles Apartment Association. Yukelson will also be a speaker at the event.
Beyond the focus on alternative housing, IPME will provide access to innovative and affordable free products, services and education regarding investment strategy, changes in legislation, cost effective maintenance, management and the operation of rental, multi-family and commercial housing. Travis Watson, President of Apartment News Publications, was enthusiastic about the show he sponsors: "Our exhibition and conference last March set new attendance records, and we expect the level of engagement renewed runs until October 18.e expo with new guest speakers and features, like our ADU and "Tiny Home" exhibits that will highlight future investment opportunities and more. Expo attendees will experience a full day of interactive seminars, breakthrough real estate strategies and over 100 product and service exhibits, as well as networking opportunities. Travis continued, "The October exhibit will also include a wine tasting sponsored by the Greater Los Angeles Apartment Association and led by a renowned Santa Barbara County winemaker from Fiddlehead Cellars."
The IPME Expo and Conference is truly a day filled with well-known speakers on Rent Control, Tax Deferred Investment Opportunities and Strategies, Estate Planning, ADA Compliance, Tenant Retention, New Rental Strategies, investment with ADUs and mobile homes, and much more. Watson continued, "This is a day that will pay immediate dividends to you and your P&L, and entry to this show is free!"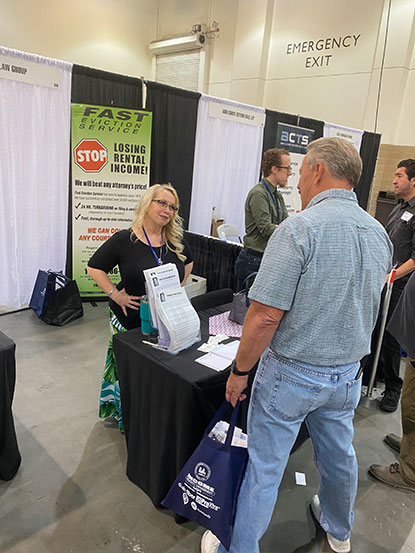 To help motivate, energize and educate IPME audiences, speaker presentations will include leading ADU and renovation experts like Helen Fower and David Tashroudian, multi-family industry professionals Daniel Yukelson, Executive Director of the Greater Los Angeles Apartment Association. Michael Brennan, Esq. the law firm Brennan; Block Dennis, Esq. of Dennis Block & Associates, and Rusty Tweed of TFS Properties, among others, will tackle the tough tax and real estate challenges we all face. Other distinguished first-time speakers such as Christy Kim of Engineering & Science, Elizabeth Reynolds of Reynolds Realty Advisors and Orrin Barrow Kay Properties & Investments will bring their real estate expertise to the show.
IPME March 2022 Show Goer and Investor Cindi S. said, "IPME fired a cannon with their March show, I can't wait to attend the October show, new issues, speakers new and familiar as well as more informative strategies any real estate investor can use… I'm ready for IPME!
Beyond a comprehensive roster of speakers and seminars, the Exhibit Hall is packed with relevant vendors, showcasing products, services, live demos and interactive screens designed to help you create and manage more easily. your real estate investments. These products and services include the latest property management software, analytics tools, legal and eviction services, energy systems, lighting, roofing, security equipment, financial and tax planning, loans, tenant selection and insurance, tax and legal services to improve the property. performance and reduce operating costs. And yes, ADU, Tiny and Mobile Home investment strategies and information. They are professionals helping professionals do their jobs better.
"Usually I try not to make eye contact with exhibitors when I go to conferences, but with IPME, I walk into several booths that have proven to be a boon to my business," said Teresa R. a recent participant. Participants are always impressed with the information they gather from IPME, including tips for practical application to their management and day-to-day operations. Sessions and exhibits not only provide solutions, but showcase strategies and legal content that users can use and implement immediately. Many of these presentations are standing room only. Topics covered include major property management issues such as the rise in single family rentals, consolidation in the industry, additional regulation, supply chain shortages, and alternative housing trends like ADUs, Tiny and Mobile Homes, to name a few.
With the COVID pandemic hopefully behind us, IPME has pulled out the big guns with speakers, exhibits and interactive displays to help navigate this post-pandemic world. It's time to get back to the business of real estate investment and management. Yukelson is also full of energy and ready to go. "I encourage all property investors and managers to join us and engage with the housing industry as a whole," he said.
Property Management Expo & Exhibition (IPME) will be held on Tuesday, October 18e at the Pasadena Convention Center in Exhibit Halls A and B, 9:00 a.m. to 4:00 p.m. Free entry. The number of places for the seminar is limited. Interested exhibitors can call Jordan Smith at (800) 931-6666 or email [email protected]. For more information, pre-registration and conference agenda updates, please visit www.incomepropertyexpo.com.
The Apartment Association of Greater Los Angeles (AAGLA), Apartment News Publications, Inc., California Association of Housing Authority (CAHA), Apartment Age Magazine and Apartment Management Magazine are industry partners for this event.