Apartment Move-In Fees: What to Expect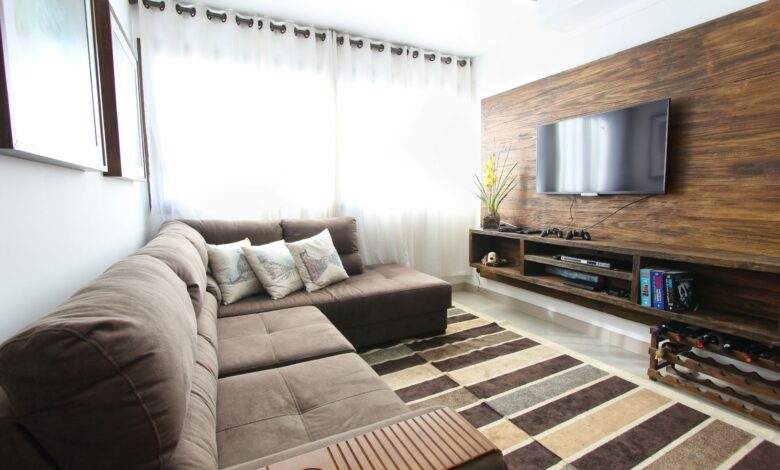 It doesn't matter if you intend to move into an apartment in winter or summer, make sure your finances are able to handle the associated costs and avoid running out of money to pay for necessary expenses.
When renting an apartment for the first time, it is good to know what costs you will incur. It's common for renting to involve more than just one-time payments for monthly rent, utility bills, and monthly dog/cat fees (if applicable).
Most property managers and landlords require full payment of move-in fees before taking possession of an apartment. So, before you sign a rental agreement, establish what the move-in costs are associated with your rental. Learn how to revise an apartment lease here.
When renting an apartment, breaking down your expenses can save you from unpleasant surprises. Before moving into your new apartment, you will have to pay a number of fees between the time you apply to rent and the time you sign a lease.
That said, here's a rundown of moving costs and everything you need to know before moving into your new apartment:
What is a move-in fee?
Move-in fees are non-refundable fees that tenants pay before moving in. The fee often covers expenses related to repairing and maintaining the apartment before you move in, such as painting and changing door locks.
Typically, move-in fees prepare the apartment you occupy from the previous tenant. Previously occupied apartments often require a major overhaul to restore them to good condition. This usually requires a huge amount of money to cover expenses, which can include replacing flooring, painting the unit, and replacing appliances.
The good news is that move-in fees are usually lower than security deposits, so the landlord will cover the extra amount needed to repair the apartment before occupancy.
How much are the moving costs?
Move-in fees are usually what is paid in addition to the security deposit before you take possession of the apartment (security deposits are often equivalent to one month's rent or one and a half months' rent). They usually include the first month's rent, but can also include the last month's rent. So how much you will pay upfront really depends on how much your rent is. In addition, it can also include application fees, non-refundable pet deposits, and any utilities that the community asks you to pay them monthly.
Despite the fact that landlords have the right to set move-in fees at any amount they deem appropriate, some jurisdictions have laws or restrictions on how much landlords are allowed to charge. Learn more about Michigan security deposit law here.
What is the difference between the move-in fee and the security deposit?
A move-in fee is paid to cover the cost of repairing the apartment prior to occupancy and is non-refundable. In contrast, a security deposit is a refundable payment you make before you move in that could be used to offset any damage you cause to the apartment while you are a resident.
After your lease expires and you wish to move out, the landlord or property management company will conduct a moving out inspection to determine if there is any damage beyond normal wear and tear (see what is considered an apartment maintenance emergency). If there are any when you move, your security deposit will help cover repairs and maintenance. If the total cost of the repair exceeds the amount of the security deposit, you may have to pay an additional amount.
Expect to get your deposit back in full if the landlord inspects the apartment and finds no damage and you've paid your rent on time (see how to get the apartment deposit back).
Can you negotiate move-in fees?
Yes, you can sometimes negotiate your move-in costs. Some landlords may be willing to negotiate move-in costs, so take a chance and reduce the initial cost of your apartment. However, it is important to note that not all owners will agree to negotiate because they want to cover repair costs.
What can I expect to pay as a tenant?
If you're moving into your new apartment, be prepared for a series of expenses (learn more about the bills that come with an apartment here). It includes parking fees and security deposits, among others. Often it is recommended to save up to six months' rent before moving. This allows you to cover the initial costs of renting an apartment.
That said, here is an overview of the expenses you should expect to pay when renting an apartment:
Rental Application Fee
When looking for an apartment (rental process), one of the first costs you will incur is the rental application fee. Since they are used to offset administrative costs, such as background checks (rental history, credit history, etc.) when processing your application, they are generally non-refundable. Learn more about how long it takes for an apartment application to be approved here.
Although a rental application fee is not required, most landlords will not process your application without the fee.
Security deposits
Security deposits are paid in advance before moving into the apartment. Often, this equates to one month's rent for one and a half months' rent. Although it is refundable, it is important to review your rental agreement to verify the terms stated therein in order to receive your security deposit.
Tenant insurance
Another cost that all tenants should get when renting an apartment is renters insurance. If something of yours were damaged in the apartment, such as a laptop, tenants insurance would help you compensate for the loss. However, without insurance, you may have to buy it yourself.
Most landlords require tenant insurance before moving into an apartment. Learn more about things to do before moving into an apartment here.
Pet fees
If you have furry friends, be prepared to pay pet rent and a non-refundable pet fee. On average, most apartment communities will charge you between $25 and $50 per month for pet rent. On the other hand, expect to pay between $100 and $400 for a pet fee (usually a non-refundable fee). Just be sure to read the apartment's pet policy for all the details.
First month's rent and last month's rent
Many apartment complexes will ask for the first and last month's rent, in addition to the security deposit, before moving in. This usually serves as security if you end your lease before it expires or if you don't pay rent during the term of the lease. to rent out.
Parking fees
If you have a car, expect to pay parking fees when you move into your new apartment. Fees may vary depending on the location of your apartment.
Service charge
Plan your expenses when you rent an apartment. The electric bill is often the highest of all utility costs. Use LED light bulbs to reduce your electricity usage and save money (read more about how to save money while living in an apartment here) on your energy bill. For more advice, find out how to reduce your electricity bill in an apartment.
Additional Occupancy Fee
Some landlords charge them for each person living in the unit who is not the leaseholder. Be sure to read your lease and see if these are included.
final thought
For many tenants, moving into a new apartment is an exciting time. If you're unprepared, however, the costs (i.e. admin fee, security deposit, rental fee, application fee, etc.) can take that excitement away from you. Understand the cost associated with renting an apartment for the first time and plan your finances. If possible, make a checklist of all possible expenses you might incur. It is better to have a budget surplus than a deficit when looking for an apartment.