Best Storage Auction Finds – RENTCafé rental blog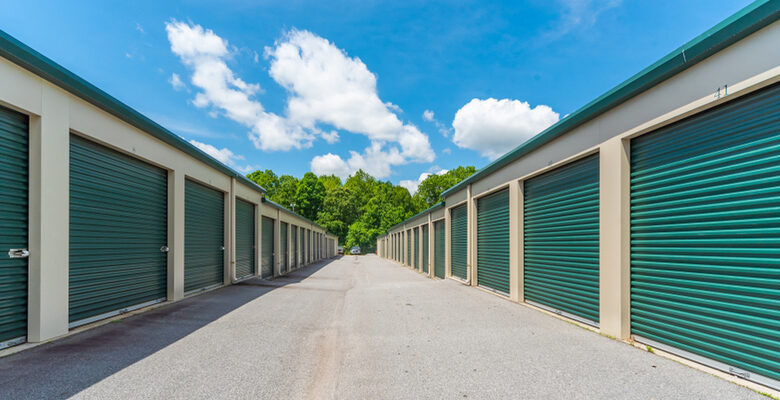 Self storage has expanded recently, and so has the type of users that turn to this service. Extremely popular in big urban hubs as apartment-dwellers often turn to self storage to enjoy more living space at home, the industry has been gaining ground in smaller cities as well. The term "self storage" claims the most Google searches in New York City (~12,000 searches/month or year?), followed by San Diego (5,700 searches) and San Francisco (4,480 searches).
Popular relocation destinations often benefit from self storage demand, as keeping your items in storage until the move is complete (and perhaps later on) can be of great help. Moreover, smaller snowbirding enclaves or retirement hotspots claim residents that particularly need storage space away from home. Cities such as Eugene, OR and Boulder, CO also generate quite a few Google hits for self storage.
Best Cities for Self Storage Google Searches
Rank
City
State
Google Search
Volume
1
New York City
NY
12,010
2
San Diego
CA
5,700
3
San Francisco
CA
4,480
4
Chicago
IL
4,480
5
Denver
CO
4,320
6
Austin
TX
4,320
7
Colorado Springs
CO
3,780
8
Las Vegas
NV
3,620
9
Tucson
AZ
3,280
10
Seattle
WA
3,280
11
San Antonio
TX
3,120
12
Los Angeles
CA
3,120
13
Reno
NV
2,880
14
Boise
ID
2,880
15
Portland
OR
2,490
16
Phoenix
AZ
2,490
17
Missoula
MT
2,410
18
Houston
TX
2,320
19
Fort Collins
CO
2,290
20
Tallahassee
FL
2,220
21
Philadelphia
PA
2,190
22
Dallas
TX
2,080
23
Boston
MA
2,080
24
Miami
FL
2,020
25
Tampa
FL
1,990
26
Salt Lake City
UT
1,990
27
Indianapolis
IN
1,990
28
Spokane
WA
1,920
29
Omaha
NE
1,910
30
Bozeman
MT
1,910
31
Sacramento
CA
1,890
32
Baton Rouge
LA
1,890
33
Albuquerque
NM
1,890
34
Idaho Falls
ID
1,770
35
Orlando
FL
1,690
36
Oklahoma City
OK
1,690
37
Atlanta
GA
1,690
38
El Paso
TX
1,620
39
Sioux Falls
SD
1,610
40
Lubbock
TX
1,610
41
Bloomington
IN
1,600
42
Virginia Beach
VA
1,560
43
Tulsa
OK
1,560
44
Anchorage
AK
1,560
45
San Jose
CA
1,480
46
Cincinnati
OH
1,480
47
Eugene
OR
1,470
48
Milwaukee
WI
1,390
49
Boulder
CO
1,390
50
New Orleans
LA
1,320
51
Nashville
TN
1,310
52
Tacoma
WA
1,270
53
Manhattan
NY
1,270
54
Flagstaff
AZ
1,260
55
Pittsburgh
PA
1,200
56
Oakland
CA
1,200
57
Amarillo
TX
1,200
58
College Station
TX
1,170
59
Sarasota
FL
1,140
60
Minneapolis
MN
1,140
61
Iowa City
IA
1,110
62
Gainesville
FL
1,110
63
Jersey City
NJ
1,110
64
Fort Lauderdale
FL
1,110
65
Corpus Christi
TX
1,020
66
Fort Wayne
IN
1,010
67
Santa Rosa
CA
980
68
Bronx
NY
980
69
Madison
WI
980
70
Long Beach
CA
980
71
Queens
NY
930
72
Richmond
VA
910
73
Pensacola
FL
890
74
Green Bay
WI
890
75
Grand Rapids
MI
890
76
Fort Myers
FL
890
77
Des Moines
IA
890
78
Charlotte
NC
890
79
Cedar Rapids
IA
890
80
Bellingham
WA
890
81
Ames
IA
890
82
Tempe
AZ
890
83
Rexburg
ID
880
84
Rapid City
SD
880
85
Greenwood
IN
880
86
Riverside
CA
870
87
Honolulu
HI
870
88
Tuscaloosa
AL
860
89
Santa Barbara
CA
850
90
Irvine
CA
800
91
Lincoln
NE
800
92
Bakersfield
CA
760
93
Scottsdale
AZ
740
94
Kansas City
MO
740
95
Charlottesville
VA
740
96
West Palm Beach
FL
740
97
Staten Island
NY
740
98
Chula Vista
CA
740
99
Raleigh
NC
730
100
Pocatello
ID
730
Source: RENTCafé analysis of Google Trends data.

Whether people use self storage to better organize their homes or they rent a self storage unit for business purposes, one thing is clear: self storage serves many purposes. Storage units can be home to regular belongings, such as furniture, clothing, appliances and decorations but they can also house truly valuable items. We wanted to find out what are the most extraordinary things that people store. So, in addition to surveying self storage owners, we went to auctioneers – the next best group of people to really know about the treasures one can find in storage. Here's a list of the best self storage finds and the stories behind the storage hunt as reported by auction participants.
1. Art, art, art
What is the most common valuable item found in storage units? Art seems to win, hands down. If you've recently bought a storage unit and found a painting or sculpture, it's important to take a closer look at your find, as you really might have a treasure in disguise. This was the case for Elisabeth Miller, a storage professional and quality supervisor at  Move N' Go, who was lucky enough to find two canvas art pieces depicting abstract scenes in her storage unit. She sensed that they might be more than the work of an amateur, so she consulted a specialist. "After speaking with a friend who is an art specialist, it turned out that they were the work of an eminent Italian painter," she told us. According to Elisabeth, each painting was worth around $2,000. "When it comes to art, I usually prefer to sell, as I'm pretty sure someone else will find true value in some of the discoveries from storage units," said Elisabeth. Even though she prefers to sell the art pieces she finds, she has kept other objects, such as games and books, for personal use.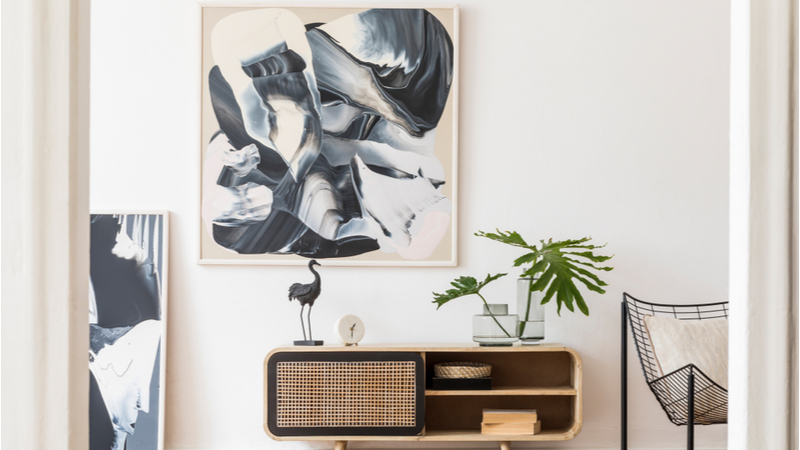 Caroline Lee, the growth marketer and co-founder of CocoSign also found two beautiful, old paintings which she now uses as wall décor in her office. We'd say that's a serendipitous find that is now in its perfect home! Another lucky finder of art, Harriet Chan from CocoFinder, stumbled upon some pieces of art that she believed dated back to the 1920s. As for selling or keeping said items, Harriet takes on a personalized route, deciding whether it's worth it to keep them for sentimental value or to sell them if they are extremely valuable: "The selling of the items depends on their value, both monetary and non-monetary. For instance, certain antiques are unique with rich historical value; selling such an item can bring more fortune but keeping it in my collection gives me some excitement."
2. Hand-sewn notebooks
At the same auction, Caroline Lee also found a couple of blank hand-sewn notebooks. We wonder whether the original owner meant for the notebooks to be gifts for loved ones or if they were merchandise for a business stopped in its tracks from its early days? Either way, Caroline decided to keep them. "Children liked the notebooks and were very much fascinated by them, so they kept a few," she said. It seems that these notebooks were quite special, as they also stole Caroline's heart. "I saved one notebook for myself that I now use for noting tasks and creating the schedule(s)," she told us.
3. Antiques
Art wasn't the only interesting find that Harriet Chan told us about. In one of the units she bought, she found a fascinating collection of antiques dating back to the 1920s. It was a fantastic find, as one doesn't stumble upon real gold that often. Silver tableware, brass, furniture, medical equipment and car engines also featured among the eclectic treasure trove.
4. Ancient coins
Historical items are winners in our list of best self storage finds. Elisabeth Miller once found ancient coins in one of the storage units she bought. She believed they had significant value in the antique world. An ancient coin collector or even a museum would probably have a field day with such items!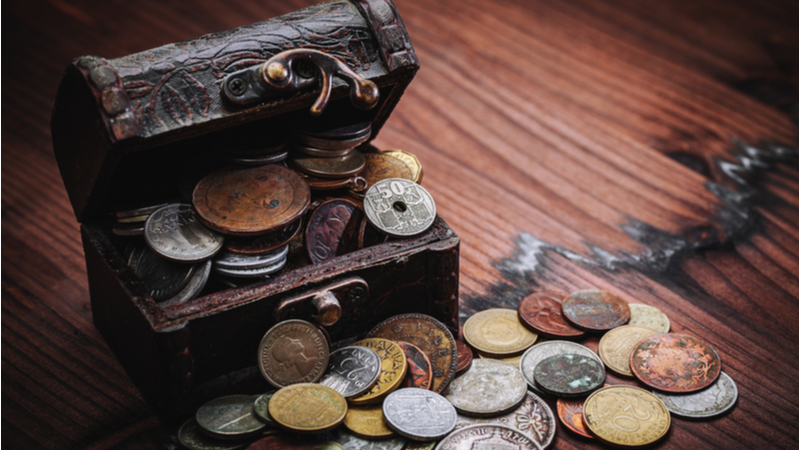 5. Retro pens
Since we're on the subject of historical finds, retro pens are another type of item that sparks the interest of self storage buyers. Alina Clark from CocoDoc told us about this interesting find: "I kept some and flipped the rest on eBay for some cash." Depending on the brands she found, it does seem like she hit a small jackpot, as some of the vintage pens, such as the Tornado Pearl White ballpoint pen, can sell for a steep price on the bidding website.
6. Old electronics
Alina Clark also stumbled upon a stash of old electronics, mostly phones. "According to a few fellow storage unit users, old phones are becoming the most common find in auctioned storage units," Alina told us. We wonder why people are holding on to old phones. Perhaps they're tech geeks looking to scrap phones for parts, or they intend to reuse them at some point. On the other hand, flip phones might become a prized historical artifact a few decades later, so perhaps collectors are on to something.
7. Vintage Atari video game system
A vintage Atari video game system is pretty hard to come by, but it's what Matthew Tenney from  Double M Marketing found in an abandoned storage unit that he purchased. For non-gamers, Atari video games dominated the video game market, but it declines in the 1980s. Matthew told us that they are rare finds. In fact, even eBay isn't very generous with this type of item, making this find all the more valuable.
8. Engagement ring
The same Elisabeth Miller who found paintings and vintage coins also came across an engagement ring. She told us she was unaware whether the owner forgot it or left it there intentionally. We see a story with an ending open to speculate here: Did the fiancé(e) put it into storage or was it a family heirloom that someone deemed too cumbersome to keep at home? Either way, we're sure we haven't exhausted all possibilities, and the mystery surrounding it lingers on with no resolution in sight.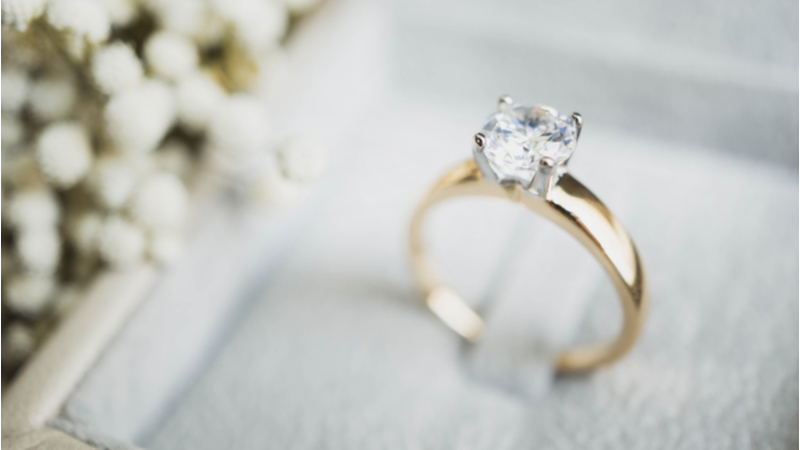 9. Wedding album
You wouldn't expect to find sentimental items in a storage unit, but Harold K. Hardesty, flooring specialist at The House Wire, did find one, which he touted as his best find. "The best thing I ever found was a wedding album that — and this is the wild part — it had pictures of my uncle in it," said Harold. He also told us that wasn't the surprising fact, after all his uncle lived in town. What surprised him was that nobody in his family could identify any of the wedding guests featured in the photos nor the bride and groom. As he can't ask his uncle about it anymore, Harold will never find out who the bride and groom were or why his uncle attended the wedding. As an unexpected family heirloom, he kept the photo album. It sure makes for a fun story to pass on to the next generation!
10. 1940 Indian Chief motorcycle
One of the most fortunate finds, if we can say so, is a motorcycle discovered by Thomas Jepsen, CEO of Atlantic Aspiration. "I found a 1940 Indian Chief at the back of a storage unit, which I couldn't even see from the outside. I'll say as much that it was a great day!" Thomas told us, obviously excited with the outcome of his buy. A 1940 Indian motorcycle costs, on average, close to $39,000 making it probably one of the priciest items on our list. Thomas usually sells the items, but he decided to keep the motorcycle instead. With such a rare and valuable find, who could blame him?
11. 1960 Zündapp Bella scooter
Another two-wheeled find was a scooter discovered by Harold K. Hardesty, who has been attending storage auctions since childhood. "Monetarily, my most valuable purchase was a 1960 Zündapp Bella Scooter. This was at a storage facility that listed out the contents of every unit, so I knew what I was getting, but I was lucky because not too many people showed up," Harold let us know. Knowing the contents of the unit was a huge factor in his decision to buy it.
With the knowledge of the Zündapp Bella scooter being inside the unit, he made plans not only to purchase it but also enlisted the help of a friend to make sure he could use the vehicle. "As soon as I saw it on the list, I called a buddy who's into mopeds and stuff, and he told me that he'd help me get it up and running if I needed. Luckily, we didn't even have to do that — just filled up the tank and it ran fine," according to Harold. As a fan of the type of vehicle, Harold just couldn't see himself parting with it. "I usually sell the items. However, I definitely chose to keep the motorcycle I found."
12. Camper van – RV
While most of the finds listed so far have been either small or mid-sized (such as the motorcycle), there is one which tops them all: a camper van found by Chris Laan of Designer Sheds. "We have plenty of camper vans and RVs here in Australia, but a low-mileage, Class B Winnebago was a particularly good find at my second auction. These are very common finds in abandoned or auctioned storage spaces, as they depreciate quickly in value and need constant maintenance," according to Chris.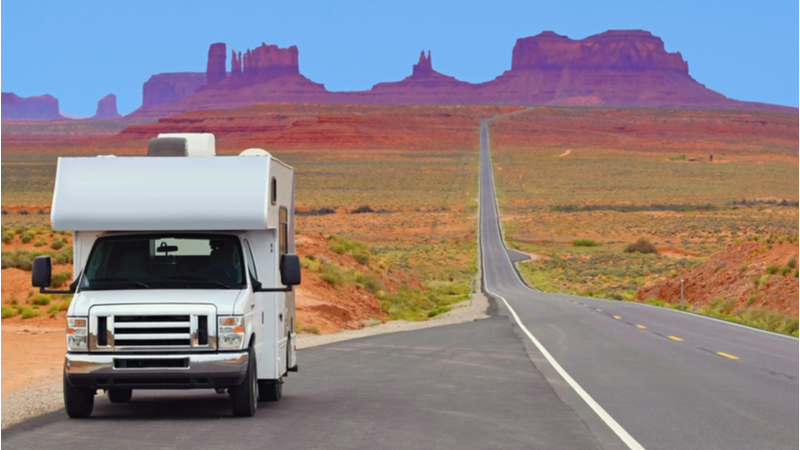 The lucky new owner of the camper didn't need to do too much work to have it up and running. He considers his find to be worth his while despite the mileage that the RV was displaying. "Luckily, this one hadn't done too bad on its own, and the water damage (always debilitating to an RV) was minimal. We still had to restore it with new tires and other modifications, but within months we had a home on wheels. Even after racking up tens of thousands more miles, the RV itself hadn't lost much value, especially compared to what I paid in the auction," Chris Laan told us.
Finding a vehicle in an auctioned storage unit is a common occurrence, as a lot of people tend to store them in a unit while they potentially postpone repairs. "Vehicle finds can be common, as well as motorbikes, cars and other vehicles. They're more trouble than they're worth to unload, and therefore end up stored. Bringing a mechanic friend or knowing how to identify make, model, and signs of damage yourself is a worthwhile skill for the storage unit bargain hunter."
Which storage auction items did you find the most interesting? Let us know in the comments section below.