Chicago 2 Bedroom Apartments For Rent Under $1500
Finding a 2-bedroom apartment to rent in Chicago is the end goal of finding apartments for a variety of tenants. Whether they're looking for an apartment with more space for a growing family, or they want to shoulder the cost of living in a larger space by finding roommates, the 2 bedroom layout has a lot of benefits. Not all renters will think they need the extra second bedroom space, but they might be convinced that it is worth switching from their current 1 bedroom or studio when they see these 2 bedroom apartments. rooms in Chicago under $ 1,500.
Classic Chicago apartments in a convenient location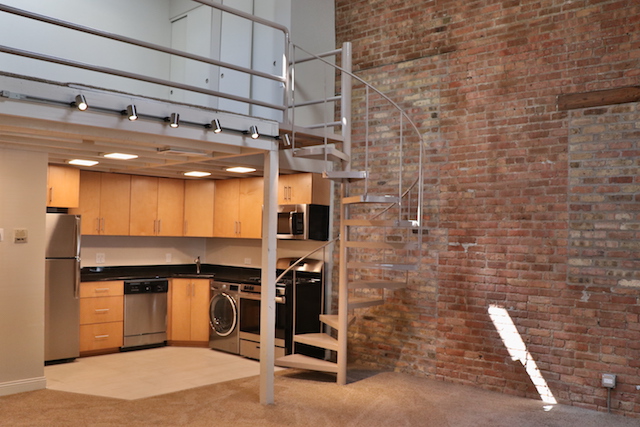 Belmont Court
These north side apartments feature classic Chicago style with floor to ceiling windows and immense curb appeal. Some units have exposed brick and loft bedrooms for more flexibility in the floor plan, but basic perks such as in-unit laundry facilities and modern appliance sets make these Lakeview apartments a great value under $ 1500 per month.
Logan Square Apartments helps tenants do more at home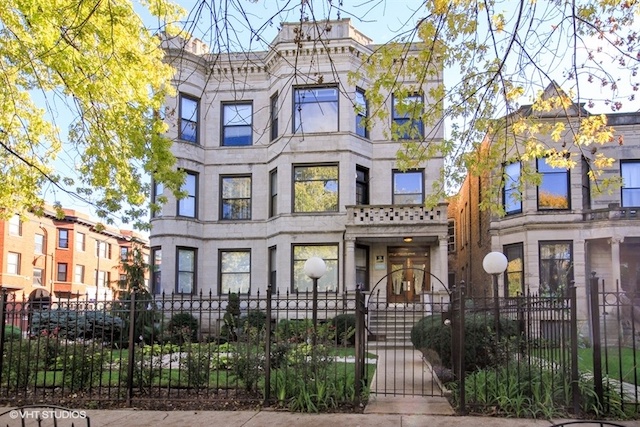 2801 West Logan Apartments
With the growing popularity of full-time work-from-home arrangements, these apartments are ready to help tenants open a home office with a $ 200 STAPLES gift card upon signing of the lease. Not every affordable 2-bedroom apartment in Chicago can match that kind of generous incentive, nor the great location right on Logan Boulevard.
Glamorous Gold Coast Apartment on a Budget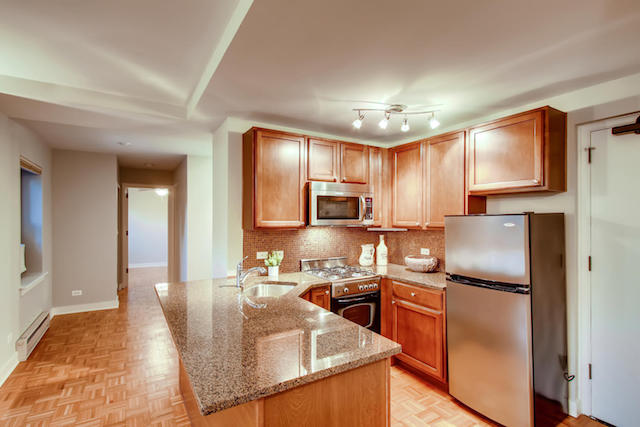 The North Lakeshore Deco
The popular conception might be that it costs a fortune to rent in Chicago's Gold Coast neighborhood, as it is packed with swanky retail options and mansions dating back to the Golden Age. However, this apartment building is proof that renting in the Gold Coast can be convenient and downright affordable if you know where to look. The 2-bedroom apartments at Deco North Lakeshore start at $ 1,350 per month while offering high-end finishes such as stone countertops, hardwood floors, and stunning views of Lake Michigan.
Uptown 2 bedroom apartments near Montrose harbor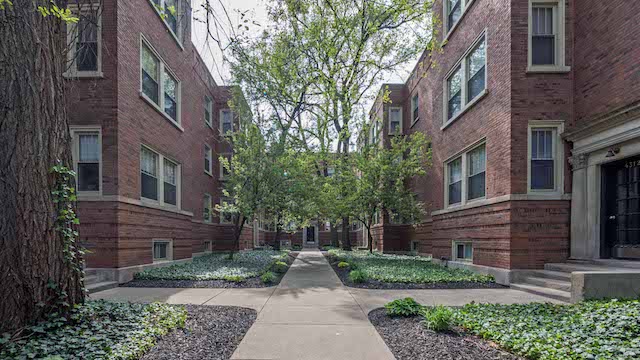 Park Shores Apartments
These apartments are close to two of the most popular destinations along the northern stretch of the Lakefront Trail, Montrose Harbor (and adjacent dog beach) and the Sydney Marovitz Golf Course. Close enough to hear the sailboats swaying in the harbor? Not quite, but it only takes a few minutes to break free from the city's network and put tenants right on the scenic lakeside.
Ravenswood Apartments bordering 3 lively neighborhoods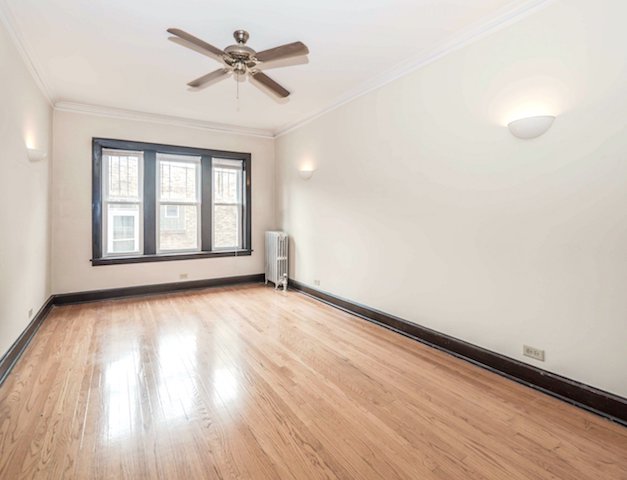 Manoir Berteau
These vintage Ravenswood apartments are within walking distance of virtually everything! Choose from the highlights of the Southport Corridor, Lincoln Square or Ravenswood. The savings from affordable 2-bedroom apartments for rent at Berteau Manor could mean more flexibility to take advantage of the many shops and restaurants within easy reach. Locals especially love the eclectic choices along Ravenswood's "Malt Row" and the Music Box Theater on Southport Ave.
Rogers Park Apartments in Converted Luxury Hotel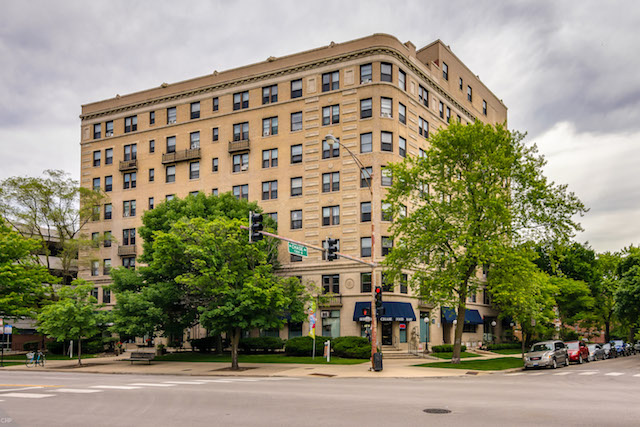 7301 North Sheridan Apartments
These 2-bedroom Rogers Park apartments are within the majestic confines of a former luxury hotel and just steps from Lake Michigan. The glory days of this converted hotel are resuscitated by the carefully remodeled lobby and the views are still a sight to behold all these years later for tenants of one of the large apartment rentals at 7301 N Sheridan.
Bright Evanston Apartments near public transport and parks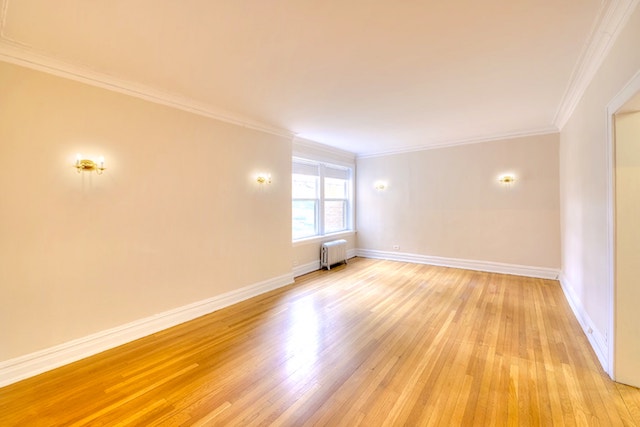 605-17 Hinman Apartments
Imagine renting a large, sunny apartment in Evanston, where tenants will experience a full-fledged city just north of Chicago that has a Big Ten college campus, great restaurants, and beautiful waterfront parks. Renting one of the 2-bedroom apartments for rent at 605-17 Hinman Apartments makes the migration to Evanston even more appealing.
Pet-friendly Edgewater apartments located in a serene neighborhood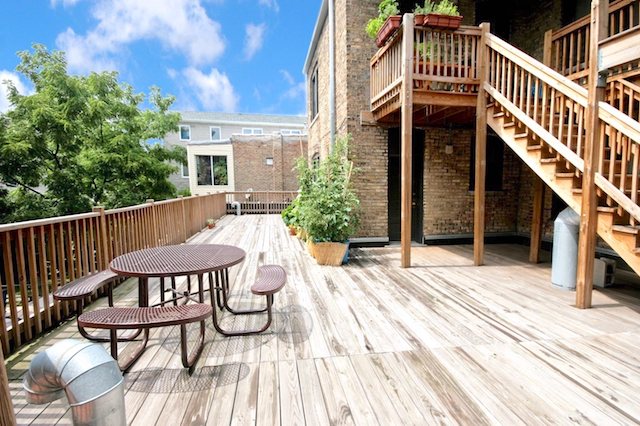 1400 West Edgewater Apartments
The 1400W Edgewater 2-Bedroom Apartments for Rent are pet-friendly and place tenants in a location that is within easy walking distance. Take an easy walk to the CTA Red Line station at Thorndale or just step out for a stretch along the peaceful Glenwood Greenway. The popular Edgewater restaurants along N Broadway are very close to these apartments, as are the eclectic shops of Andersonville a few blocks south.
North Park Apartments close to university and nature trails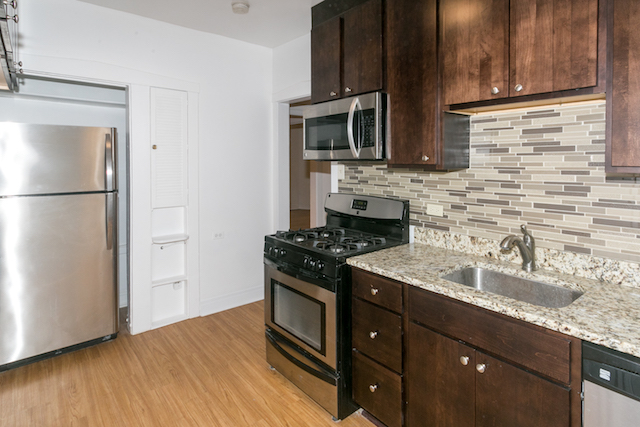 5037-49 N Central Park Apartments
The North Park neighborhood offers renters more than proximity to the University of North Park – there are miles of nature trails to explore and a very picturesque business district along W Foster Avenue which gives this neighborhood a warm atmosphere. Renters will also see their money go the extra mile in these 2-bedroom apartments for rent that start at $ 1,350 per month.
Uptown 2 bedroom apartments near parks and shopping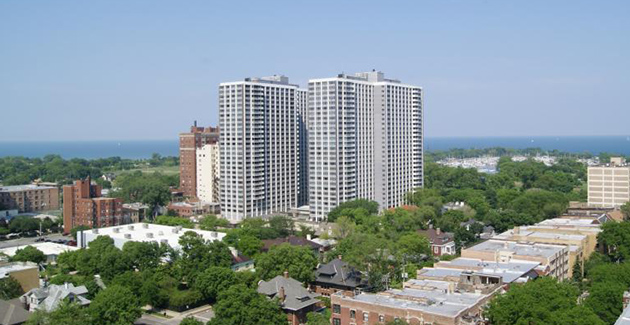 Buena Shores Apartments
This Buena Park high-rise apartment building is located in a quiet area nestled between Lakeview, Uptown and the lakeside. Buena Park isn't the first name that comes to mind when people talk about neighborhoods on the north side, but it gives the area around these affordable apartments an air of exclusivity. Or at least a very subtle measure of hidden gem status. Either way, tenants who call one of these 2 bedroom apartments home can brag to their social circle that they live in a place with plenty of space, also near beautiful city parks. and convenient shopping along Broadway.
Looking to stretch a little over $ 1,500 for 2 bedrooms? Consider upgrading to these Chicago apartments
If your budget has just over $ 1,500 per month for a 2-bedroom unit, consider your options at these popular Chicago apartment buildings. The amenity packages are a bit more premium and in some cases the location is truly second to none for Chicago apartment renters.
Uptown apartments with historic charm and convenient upgrades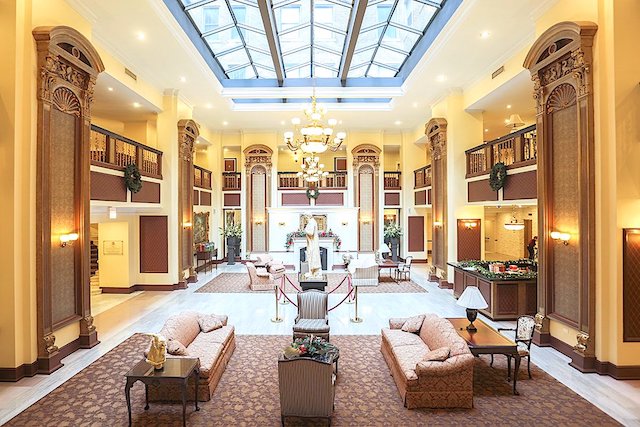 Sheridan Plaza
Chicago is famous the world over for being an architecture enthusiast's dream city, but not all of the gems reside in downtown Chicago. Uptown is bursting with historic charm, both in the form of grand theaters and daring apartment buildings, and the 2-bedroom apartments for rent at Sheridan Plaza place tenants near Uptown's legendary concert halls while still being allowing to live in a small slice of history. It must be said that the building has undergone modernizations to make living more comfortable, and tenants will also find affordable 2-bedroom places that start at a shadow of over $ 1,500 per month.
Stylish and bright apartments in Albany Park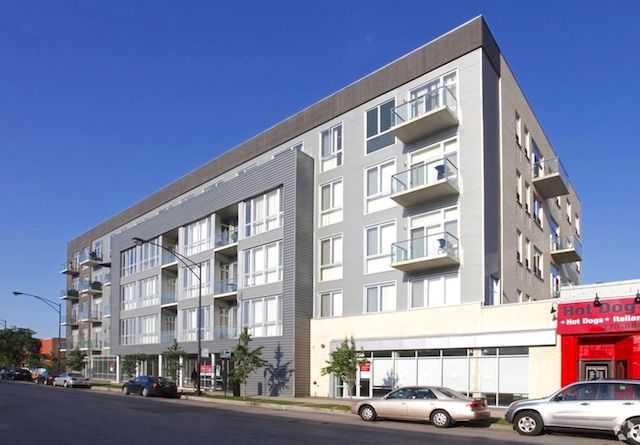 4730 N Kimball Ave Apartments
The 2-bedroom apartments for rent at 4730 N Kimball Ave Apartments are in a contemporary building located in a classic neighborhood. Albany Park's character is evident the moment tenants step outside of these clean, modern apartments. Discover restaurants and businesses that are family-owned and operated for generations. Renters can easily get off the CTA Brown Line at nearby Kimball Station to explore nearby places like Ravenswood and Lincoln Square or take it to the Loop. Rents for the 2-bedroom apartments at 4730 N Kimball Ave start at $ 1,725 ​​per month.
Live the lakefront life at East Lakeview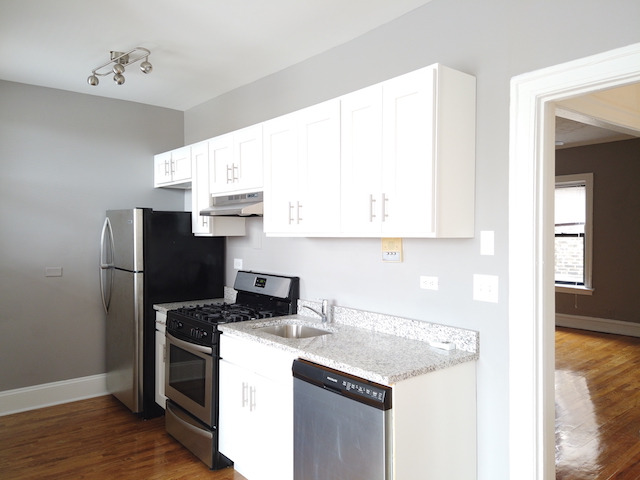 629 West Cornelia Apartments
With plenty of shopping opportunities and the timeless appeal of Chicago's lakefront living, the 2-bedroom apartments at 629 W Cornelia give tenants plenty of reason to consider stretching their budgets a little beyond. from the $ 1,500 mark and earn a spot in this extremely popular corner of Chicago. The lakefront is where to be in Chicago during the summer, and the neighborhood offers plenty of entertainment in addition to the natural beauty of Lake Michigan every 12 months of the year. Rents for the 2-bedroom apartments at 629 W Cornelia start at $ 1,847 per month.