City Living with Stunning Views in South Waterfront, Portland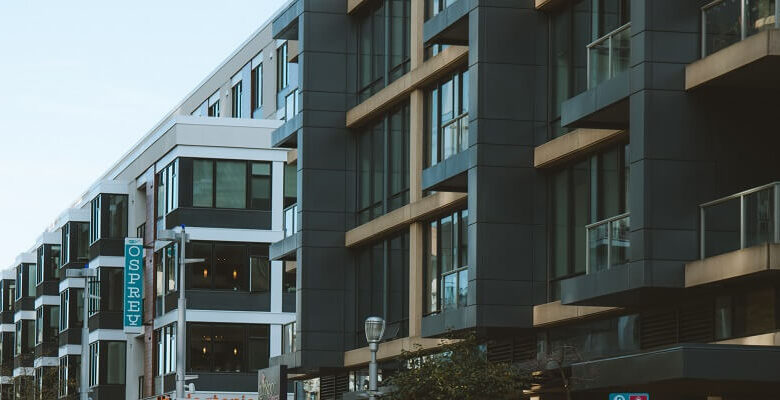 High-rise condos and apartment buildings attract locals to the redeveloped South Waterfront area of ​​Portland. The car-free Tilikum Crossing lights up West Hills and the Willamette River at night. The "People's Bridge" carries pedestrians, cyclists and mass transit vehicles on the city's TriMet mass transit network.
South Waterfront, or SoWa, is also home to the Oregon University of Health and Sciences and the hospital system. The neighborhood is a convenient mixed-use neighborhood and ideal for students and staff who want to settle in for a quick commute. It's also the neighborhood to discover green and sustainable buildings and businesses embracing Portland's eco-friendly lifestyle.
Where is South Waterfront?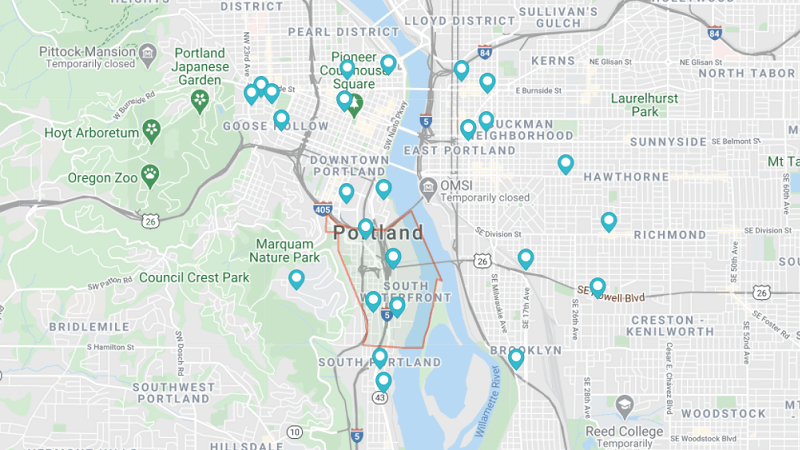 South Waterfront is located 2 ½ miles from downtown between downtown Portland and South Portland. In addition to the sparkling views of the Willamette River, you'll also see Toe Island, Hardtack Island, and Ross Island which are currently only accessible by boat.
The neighborhood is sometimes referred to as John's Landing, which previously stood at the southern end of the community. Today the area has evolved into the quirky South Waterfront neighborhood, although you still hear the name "St John's" thrown in Portland.
The story
The South Waterfront area began to take shape in the early 2000s to curb suburban sprawl, provide city-centric living, and bring the goals of a mixed-use community to life. The neighborhood connects the beauty of the Willamette River, the South Waterfront Greenway, trails and green spaces to an urban environment. It is common to see dozens of bird species dotting the landscape of tall buildings and apartment complexes.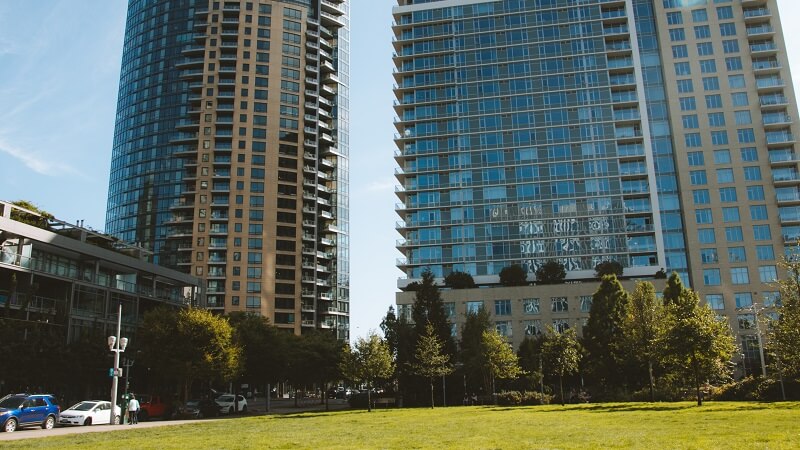 Way of life
What has to be done
Greater Downtown Portland attracts young professionals and city dwellers looking to live close to all the action. The significant presence at South Waterfront are young professionals and retirees looking to simplify their lives from the suburban traps. The South Waterfront Park stretches 1,000 feet along the banks of the Willamette River and in addition to providing recreational activities, it helps prevent further bank erosion. Locals and visitors alike gather to take in the views of Mt. Hood and Mt. St. Helens on a clear day.
A mix of restaurants, fast food, and skyscrapers can be found along the green spaces and cycle paths. Neighborhood retail and businesses flow into downtown Portland for an energetic urban vibe.
Where to eat and drink
South Waterfront is a small community but still has its own neighborhood food scene. Italian cafe Caro Amico was established in 1949 and offers old-school dishes like chicken parmigiana and hand-thrown pizzas.
Bambuza Vietnam Bistro is known for its Pho and views of Elizabeth Caruthers Park. Favorite menu items include the drunken crispy chicken and coconut curries. For something a little more casual and kitschy, locals congregate at the pirate-themed Jolly Roger restaurant.
Sit down for old-fashioned Muselet cocktails and appetizers. They also serve wine, beer, and a happy hour menu with dishes like pork belly. For craft beers on the spot or on the go, stop by The Growler Guys outpost in South Waterfront. Nibble on a mix of inexpensive trails or stay and watch the game on the bar TV.
Moving to South Waterfront
Real estate overview
South Waterfront was Oregon's first green community. Green buildings, energy and water conservation are priorities for residents. Despite all the development, the area is also home to the South Waterfront Community Garden. Residents can register on a waiting list to plant their own garden.
Moving to South Waterfront comes with a price tag for its convenience and views of the water. Expect to pay an average of $ 1,574 on apartment rentals in South Waterfront, which is higher than the average rent of $ 1,484 in the rest of the city.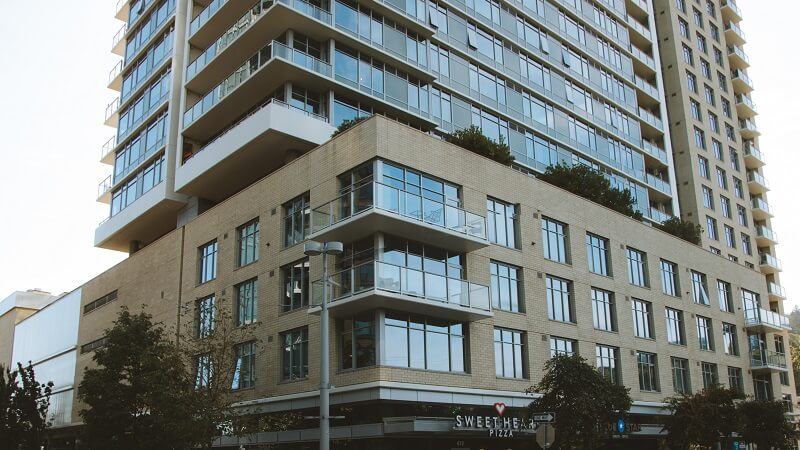 South Waterfront is best known for its tall apartment buildings that soar along the banks of the Willamette River. You can also find older and shorter resorts at a cheaper price. While South Waterfront is kid-friendly, you won't find many families here or extensive courtyards and bungalows.
A new development is also underway around South Portland. City council recently approved 176 new affordable homes in the neighborhood. The new towers and condos are also expected to increase density in the community.
Transport
Like the rest of Portland, residents can give up the car completely when living in the South Waterfront. Cycle, walk, or take public transport on the Tilikum Crossing, where cars and trucks are not allowed. Or take a bike ride in South Waterfront Park, a 4.35-acre park along the Willamette River, featuring paved trails and public art.
When you can't get to where you need to go, Uber and Lyft are plentiful. However, make sure you have a car rental option on hand for day trips. Highway 43 crosses the South Waterfront and easily connects to downtown Portland neighborhoods or areas like Lake Oswego.
The Portland Aerial Tram is also a popular way to get around the city. The eagerly awaited tram connects the waterfront to the OHSU campus with panoramic views. Anyone can, and should, drive it just for sight.
Schools and employment
South Waterfront has some green space for the kids to enjoy, but it's not your typical family neighborhood. Parents send their children to nearby local schools or to private options. Higher education opportunities are plentiful at OHSU to explore careers in medicine. There is also a large teaching hospital, research facilities and a trauma center located on campus.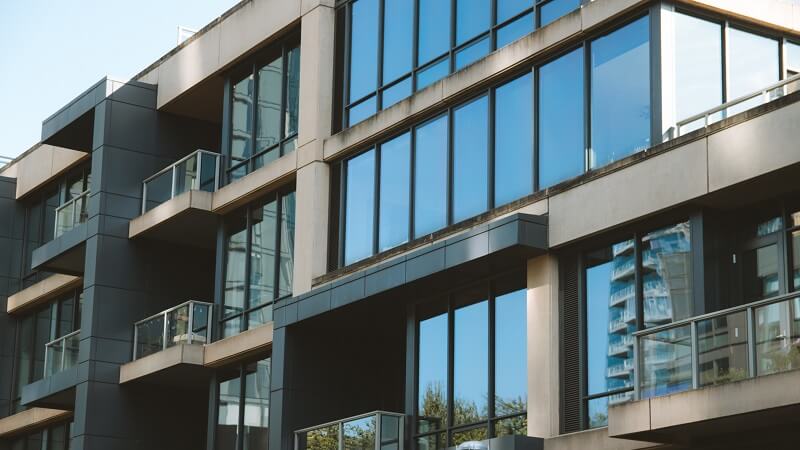 You can live, play and work directly at South Waterfront. OHSU is also among Portland's largest medical employers and providers. The neighborhood is ideally located for students, staff, and members of the OHSU large hospital system. Retail, hospitality, and service providers also spice up the commercial landscape around the southern waterfront.
Ready to move to the urban district enveloped in the beauty of nature? Start searching for an apartment in the South Waterfront community by looking through all of the listings available on RENTCafé and enjoy being close to the waterfront with the best that Portland has to offer.