Columbus Offers an Array of Farmers Markets for Students to Enjoy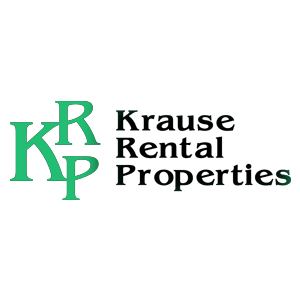 Students these days are increasingly looking to improve their diet, or at least balance the bad stuff they eat with the good stuff. There's no better way to do this than by attending farmers markets. And there's no better place to live than Columbus if you want a full range of farmer's markets.
From your Columbus rental near OSU, you have a wide array of choices for your Farmer's Market excursion. Or why not combine them with a visit to the Columbus Farmers' Market when the weather is nice?
The city of Columbus is ideally located for fresh local produce, surrounded by thousands of acres of rich farmland and pasture land that is home to several hundred farms large and small. At most local markets, you can buy a wide variety of locally grown, raised, and made food items, from green vegetables to grass-fed beef and everything in between.
Below is a complete list of Farmers Markets in the Columbus area (time and day information is current as of the 2021 season, so be sure to confirm hours online)…
Columbus Area Farmers Markets
These are listed roughly in order of distance from High Street areas near the OSU campus, from near to far.
• North Market Farmer's Market. Among the oldest and largest markets in the Columbus area, this market takes place on Saturdays from June through October, from 8 a.m. to noon. It's located in the North Market Outdoor Pavilion at 59 Spruce St. The North Market Farmer's Market is probably the closest of the rentals near the High Street, a seven-minute drive away via Neil Avenue. In addition to the usual open-air market food items, this weekly market also offers handmade artwork and jewelry.
• The Pearl Street Market takes place on Fridays and Tuesdays from the end of May to the beginning of October, from 10:30 am to 2 pm. Located on Pearl Street Alley between Gay and Broad Streets, it is only eight minutes from off-campus areas. This downtown market is a great resource for employees who work downtown or people who use rapid transit. It offers both locally made food and artwork.
• Clintonville Farmer's Market. Every Saturday from late April through late November, 9 a.m. to noon, at the Ohio History Connection, 800 E. 17e Avenue, Christopher Columbus. It's about an eight-minute drive to off-campus neighborhoods near the Ohio State campus. Despite this relatively new location, the opportunities to meet the farmers and producers who bring their products to market remain.
• The Farmers Market at Franklin Park Conservatory. From the beginning of June to the beginning of September, this market is open on Wednesdays in the late afternoon/early evening from 3:30 p.m. to 6:30 p.m. It takes place at the Conservatory's main parking lot, 1777 E. Broad St. It's just a 13-minute drive away. , via E.11e Street, from the neighborhoods surrounding the Ohio State Campus. According to an editorialthis market "offers a mix of local produce, baked goods, specialty foods, handmade items, and health and beauty products."
• Worthington Farmers Market. This Saturday market operates from May to October from 9 a.m. to noon, with the first hour reserved for high-risk individuals. It is located at Old Worthington, 773 High St. It is accessible via Ohio Rt. 315 North (15 minutes) or North High Street. This market's location in historic Old Worthington means you can also take advantage of deals at stores along the Strip.
• The Bexley Farmers' Market is held Thursdays, 4-7 pm, from mid-May to September on Dawson Avenue between Bryden Avenue and Main Street in Bexley. It's a 14-minute drive via I-71 South. It also offers children's activities, food trucks and live music.
• Upper Arlington Farmers Market. This Wednesday market runs from mid-May through late October, 4-7 p.m., in the Tremont Pool parking lot, 2850 Tremont Road in Upper Arlington. It is a 14 minute drive via Kinnear Road. This long-standing market offers opportunities to donate to those in need, as well as live music and yoga.
Farmers markets further afield
• Dublin Farmer's Market (at Bridge Park). This market is held on Saturdays from the beginning of May to the end of September, from 9 a.m. to noon. It's at 6568 Longshore St., near Banker Drive and the Bridge Park loop. It is a 21-minute drive to off-campus areas near OSU, via Ohio Rt. 315 North. The street closes for this event, which features a wide assortment of vendors selling everything from fresh produce to attractive artisan goods.
• Grove City Farmers Market. Another Saturday market, this one runs from 8 a.m. to noon, with the first hour recommended for those at higher risk of Covid-19 or flu infection. It is located in a parking lot between the Grove City Public Library and the Broadway Station Apartments. This market is also about 21 minutes from the aforementioned off-campus neighborhoods, via I-71 South. The Grover City Market on the streets of the city has been operating for over three decades.
• Hilliard Farmer's Market. Late May to late September, 4 p.m. to 7 p.m. in the parking lot of Hilliard United Methodist Church, 5445 Scioto Darby Road. This market is a 21-minute drive from off-campus neighborhoods, using I-71 West.
• Winchester Canal Farmer's Market. A Thursday market, this takes place from the end of May to the end of September, from 9 a.m. to noon. It's a 22-minute drive from the off-campus neighborhoods to this market's location in the historic Winchester Canal Complex, 100 N. High St., via US Rt. 33 East (which actually heads south -east of Columbus).
• New Albany Farmer's Market. This market runs from late June through mid-September, 4-7 p.m. Thursdays, at the New Albany Market Square, 200 Market St. Via Ohio Rt. 670 East, it's a 22-minute drive from the off-campus neighborhoods between Ohio State and High Street. In addition to the usual produce and groceries, this market offers pastries and other fresh baked goods, coffee, honey, and handicrafts.
• Westerville Town Center Farmer's Market. This Saturday market takes place from mid-May to the end of May until the second weekend of October, from 9 a.m. to 12 p.m. It is located behind Westerville City Hall. 21 S. State St., Westerville, approximately 22 minutes from off-campus OSU neighborhoods via I-71 North. This market, in addition to the usual panoply of food products, offers a free hour of yoga on the green before the market opens at 9am (donations appreciated).