Comparing Apartments: How to Find the Perfect One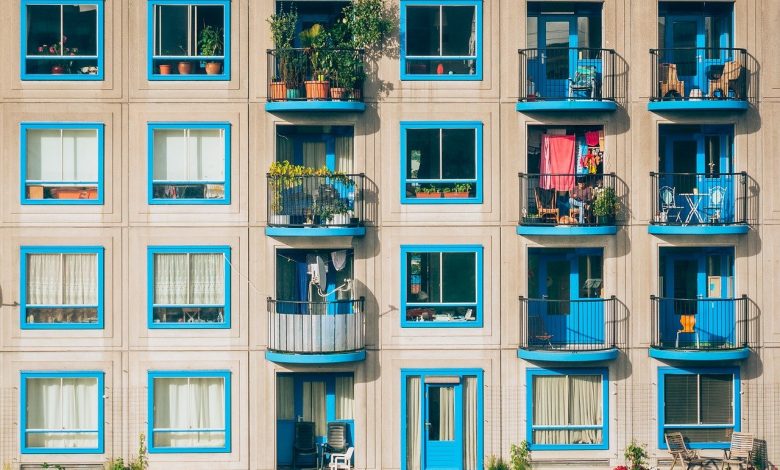 It is not easy to compare apartments. Each apartment is different and unique in its own way.
However, you can research and find an affordable apartment for your family with the necessary effort and knowledge.
So how do you compare the apartment options available in the real estate industry before signing a lease agreement?
Here we go over the different approaches to comparing apartments and finding the one that's right for you.
Below are the different ways to compare apartments to help you identify which one is best for you:
Rental conditions and costs
When comparing different apartments, an important concern is to what extent it'will cost you.
Besides the monthly rent, there are other expenses that you should also consider.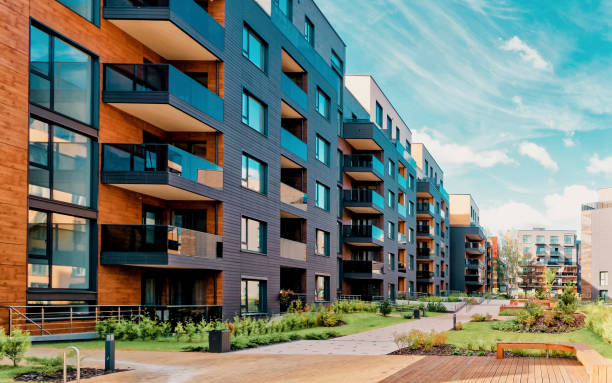 Here are some of the expenses:
Late rent charges
Development costs
Payment for parking spaces
Rental fees
Rental security deposits
Non-refundable pet deposit fee
Charges included in the apartment
Security deposits
This usually equates to a month to a month and a half of rent. The deposit will be different per apartment. It is worth taking into account when comparing different apartments.
Application Fee
We've seen the application fee range from $ 25 to $ 200, and they're generally non-refundable. However, the fees vary depending on the price of an apartment. This is something you should consider when researching and comparing different resorts.
Pet deposit
Most pet-friendly accommodations will require a pet deposit. We've seen that range of $ 50 to $ 1,000 per pet, and some of them are non-refundable.
Utilities
When researching or comparing apartments, utilities should be one of your main considerations. Utilities in an apartment include water, electricity and gas. Some apartments include utilities in their rent, while others keep them separate.
Development costs
No apartment search and comparison will be complete without considering the accommodation costs. It includes costs related to gymnasiums, swimming pools, carport parking, etc.
Outside the financial conditions, you must make sure that the terms of the lease correspond to your lifestyle.
For example, consider whether pets are allowed in your apartment or not. Make sure that you can also answer the following questions:
Will the landlord allow your relatives or friends to move into your accommodation?
How long would you like to stay in the apartment?
Are you allowed to sublet the apartment?
Consider the neighborhood and location
here, you should consider how the neighborhood and location of an apartment affects your stay.
In some cases, living closer to public transportation, restaurants, attractions, nightlife, and work could be worth the price of a smaller apartment or a rent increase.
Choosing a location outside of town can be perfect if you value family friendliness, an escape from the hustle and bustle, easy access to highways, and plenty of green space. Additionally, apartments on the outskirts of town might be priced lower and they often offer more square footage.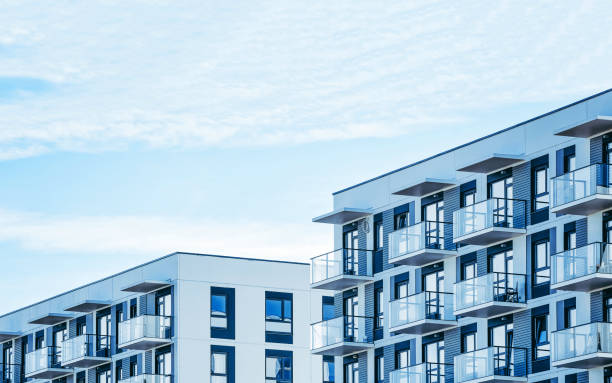 The location of your apartment could also affect the actual cost of living there. For example, if you are staying next to a grocery store, you won't have to eat so much at a restaurant. Or, an area with well-connected cycle paths can eliminate the need for carpooling, public transportation, and cars.
Consider the security features of the apartment
Safety features should also be taken into account when comparing apartments. You should always feel safe, at all times, in your apartment.
Here you should consider both the security features of the apartment and the building such as:
Closed entrances
Exterior lights
Fire extinguishers outside and inside the building
Emergency exits
Deadbolt locks
Carbon monoxide detectors
Smoke detector
Compare community amenities
There are amenities, like a fitness center, which reduce some apartment costs. They can also make a choice clearer when comparing apartments.
Consider the important amenities, as well as those you might never use, in an apartment:
Gym
Pool
BBQ areas
Clubhouses
Closed community
Bicycle rack
Green area
Secure parking
Dog wash station
If you feel like you can live without amenities, choosing an apartment at a lower price may be the best option for you.
Compare the functionality and layout of the unit
When you want to compare two apartments, the layout of the apartment is very crucial.
Can you only afford a one bedroom apartment in one community, but a two bedroom apartment in another? The number of bedrooms and square footage also matters here.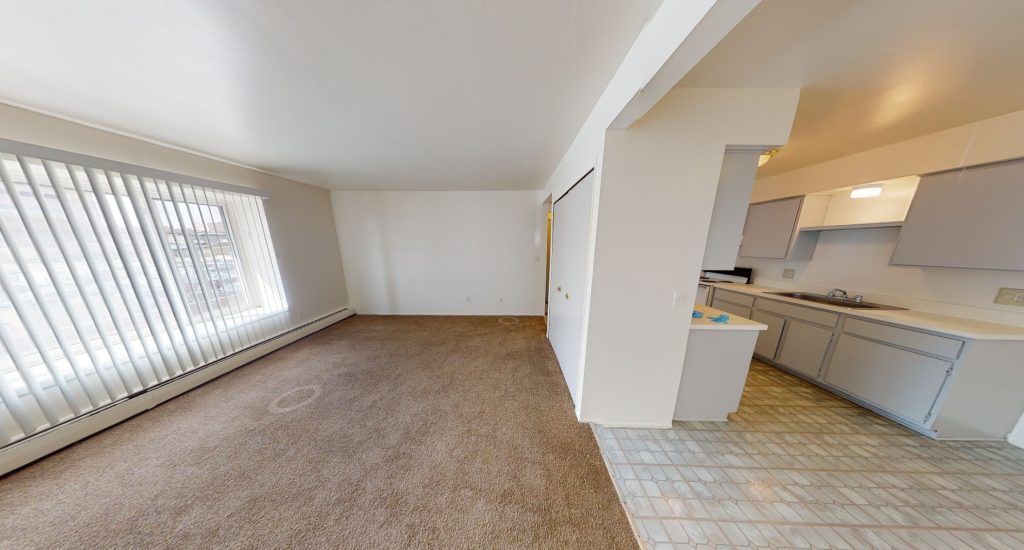 Below are the things to consider:
Laundry in unit
Having a laundry room in your apartment could save you time and money. Access and ease of laundry, instead of spending time in a laundromat, is something you should consider when comparing apartments.
Large patio or balcony
Whether your pets or your family need fresh air, a balcony or patio is very important.
Hardwood floors vs. Carpet
If you have pets, a hardwood floor is easier to clean and may be more desirable. However, a rug is warmer and more comfortable, especially in cold weather.
Window units vs. Central air conditioning
Central air conditioning is necessary if you are staying in a mild climate. A fan and window are probably sufficient in most other climates.
Storage space and cupboard
Which apartments offer more space? You need to compare storage space, empty areas and closets.
Washbasins
If you want to move into an apartment with a roommate or a family, a double sink can keep the peace.
Updated devices
When you compare apartments, you need to take household appliances into account. Update low consumption appliances could make your kitchen attractive and lower your bills.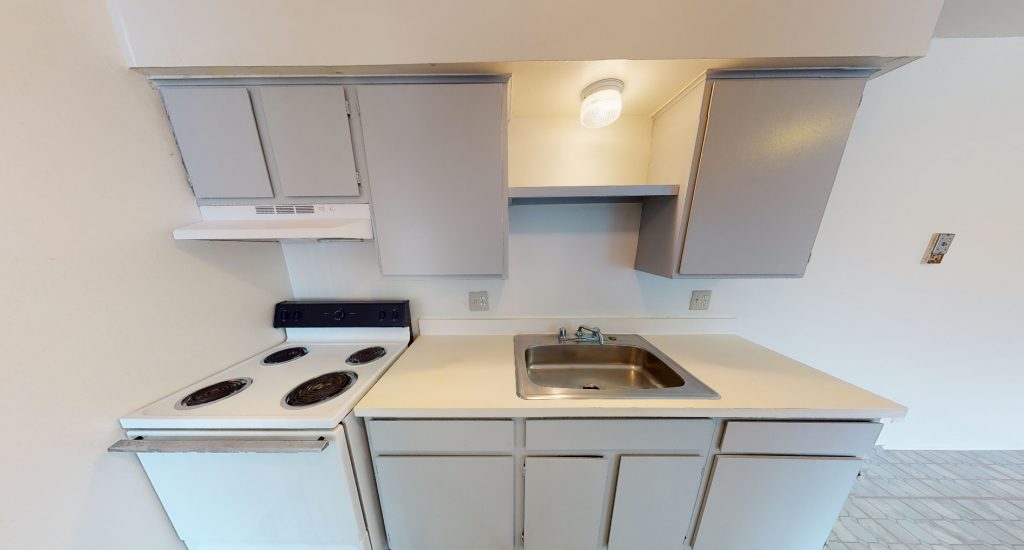 Compare apartment floors
The floor of the apartment you select will affect how you compare apartments. The top floor normally offers the best views, but it is usually also the warmest of an apartment.
Rent can also be expensive for the views alone, even without the extra amenities and space.
The lower floor is generally less expensive, and it's always easier with families and pets. Having said that, you might miss having a view and feel less safe with this floor.
In our opinion, the middle floors are the most desirable options. They have a good balance between layout and amenities.
How to make a useful comparison
Now that you understand the things you are going to find, how are you going to apply this information?
Identify what you want and need in an apartment
Various things in an apartment will be amazing. They include luxury items which are very easy to market by apartment owners.
However, in most cases, these items are usually things you want, not things you need.
Therefore, your requirements should be clearly defined, including enough space for a home office, distance / location to work, and school district.
Separate the things you want from the things you need.
Have a hierarchy of priorities
What could be more essential for you? Does he have a washer / dryer or is he closer to his workplace?
If you want to make difficult decisions easily, you should have a top priority list in order.
Make a list of every apartment you look at
You should make a big list if you've been to several places already and are ready to make up your mind. For example, you can have the apartments you looked at in rows and the different characteristics in columns.
Check the box where each apartment meets your criteria. When you're done, it should be clear which apartment is best for you.