From Location To Amenities And More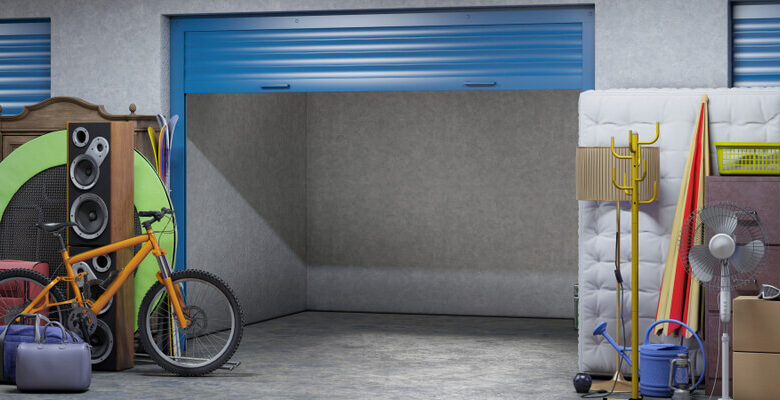 Self storage is a popular, useful service, appealing to large categories of Americans. We use self storage while moving, downsizing, remodeling, or simply storing some of our belongings to enjoy more space at home. Here are the main things you should know about renting self storage, in order to make the most of the service, from a practical and also financial point of view.
Life instances when self storage is useful
There are different life situations that are a lot easier to navigate with the help of self storage. Here are the most common reasons for renting self storage:
Moving: you can pack your belongings gradually and take them (or ship them, in case of a long-distance move) to a storage facility located close to your new home, thus streamlining the entire process.
Remodeling and home improvement: it's better to place your furniture and appliances in storage while doing remodeling work in your home. Work will be easier, as you don't have to move around a bunch of stuff, and your belongings will be better protected this way.
Downsizing: moving to a smaller home, and you haven't decided what to do with your extra stuff? You can put it in storage until you manage to find a purpose for it – either sell, donate, or recycle.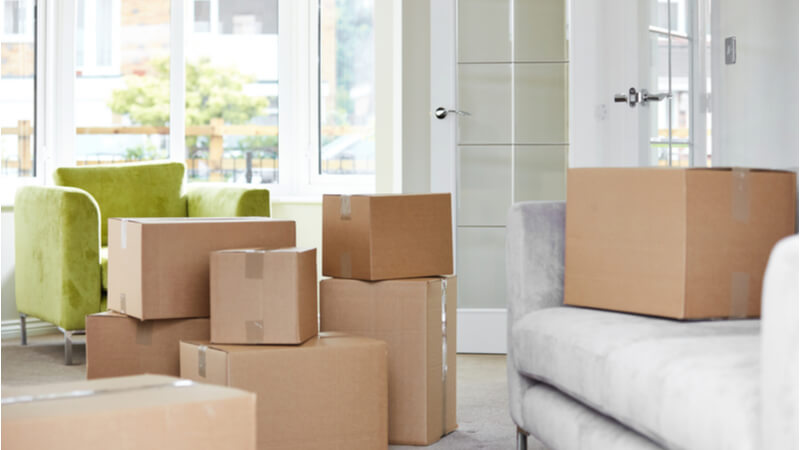 Changes in the family size: you have a new baby on the way, or your adult child is moving back home? You can use a unit to store some of your furniture and other belongings you don't use on a daily basis, thus creating more space at home.
Temporary relocation: whether you're in the military or your job takes you away from home for a determined period of time, it usually doesn't make sense to keep paying the rent while you're away. You can simply put your belongings in storage until you're back, saving hundreds or even thousands of dollars per month. If you're a homeowner in the same situation and you're planning on renting your house while away, put in storage your personal belongings, furniture, and other stuff you don't want to leave around for the renters.
Not enough storage space at home: sometimes, there isn't enough storage space at home, regardless of how organized you are. Instead of allowing your home to become a cluttered environment, you should consider putting into storage some of your belongings – sports equipment, tools, seasonal items, clothing, furniture, and so on.
Adopting a digital nomad lifestyle: maybe you want to travel the country or the world while working remotely. Pack your essentials, but the rest of your stuff in storage, and enjoy you're the new adventure.
2. Decide what's worth storing
Renting a self storage unit is meant to help you organize your home and make your life easier. The main condition for reaching your goal is to start the process with a thorough sorting out of your stuff. Make sure you are putting in storage only belongings that are in good shape, that you objectively need, and you will be using again.
Things like tools, out of season clothing, baby items and sports equipment all make good candidates for self storage. It's stuff that you're not using on daily basis, but you still need, and by putting it in self storage for the time being, you are creating a bit more space at home. Other items, such as good quality furniture, collectibles, antiques, and various types of vehicles, are also definitely worth the extra expense.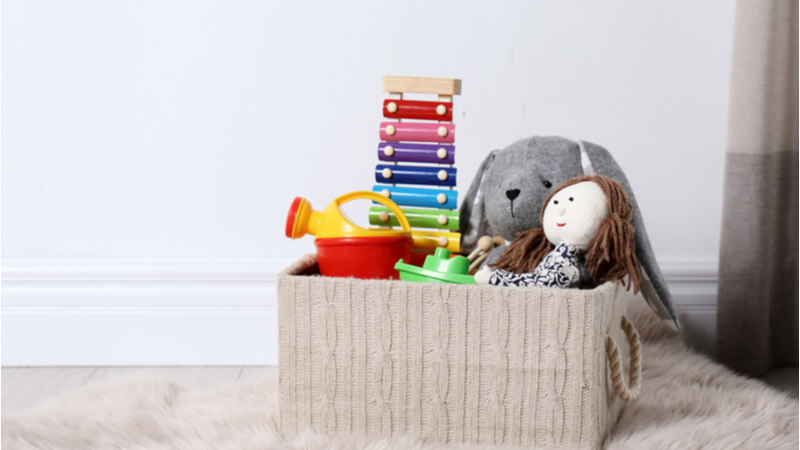 However, it's often not worth putting in storage clothing that you have not worn in years, old electronics, cheap furniture, and so on. These are things you want to get out of the house, but you're not quite ready to let them go for good, so renting a storage unit and dumping them in there seems like a good solution. Well, it is most likely not – a storage unit represents a monthly expense, and you want to draw benefits from it. So, in case of belongings that are no longer necessary, the right course of action is sell, donate, recycle, or throw away.
The best way to decide what's truly worth storing is by assessing the items' usefulness, any sentimental value that some belongings might carry as well as costs. The national average street rate for a 10×10 storage unit stands at $117, according to Yardi Matrix. Depending on where you live, the size of unit and other amenities, the monthly rate can be significantly higher or lower than that. A 10×10 storage unit in Honolulu, Hawaii, which is the most expensive self storage market nationally, hovers around $300 per month. A unit in Oklahoma City, which is the least expensive market nationally, stands at $67 per month.
When storing your belongings in a unit, you must ensure that the goods you are putting in there make up for the monthly fee you are paying. If, for example, you have baby stuff that your child outgrew, but you want to keep it for your next one, renting a storage unit is justified – baby furniture, toys, clothes, strollers, and so on, are expensive, and you're actually saving money that way. Apply the same reasoning for other categories of belongings you might want to store and decide what's worth it and what's not.
3. Select the facility that suits your needs
Location must be very high on your list when selecting the storage facility. You don't want to drive extra miles each time you need to visit your storage unit. Pick a facility that's close to your home or one that's located along your daily route. Opening hours are another important factor – there are facilities that ensure 24/7 access for customers. If your schedule is complicated and you're not certain you can make it to the facility within regular business hours, it's a good idea to select a facility with extended access hours.
Ask about the security measures the facility implements. You want one that's fenced, fitted with security cameras, and has some sort of access control – like electronic gates, for example. There are also facilities that have kiosks where you can perform operations such as renting the unit or paying your bill, thus minimizing the need for face-to-face interactions.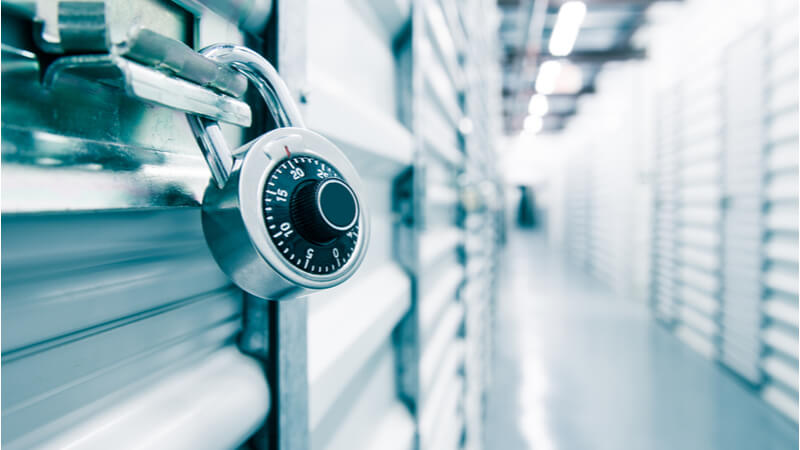 Nowadays, the vast majority of storage facilities also provide online services – you can select your unit, rent it and pay your monthly fee online. It's a good idea to set up an automatic payment method, to avoid situations where you forget to pay your rent. Missing several bills means that you will eventually go to collections, affecting your credit score in the long run.
Other amenities that some facilities offer could prove useful, depending on your particular situation and your needs. For example, if you're in the process of moving, you could rent a unit at a facility located close to your new home that also accepts deliveries – this way, you can ship some of the stuff in advance, streamlining the moving process. Some facilities include office space or retail space, if that's something you might be interested in.
4. Pick the right unit size
It's important to discover the right unit size for you prior to renting. On the one hand, you don't want to pay for space you're not actually using. On the other hand, you shouldn't cram so much stuff in your unit that it gets damaged or you don't have easy access to it. Here are some tips about how much stuff you can actually fit in some of the most popular unit sizes:
A 5×5 self storage unit is about the size of your average home closet. It can hold multiple boxes of stuff and some pieces of small furniture like a desk, shelves or chairs.
A 10×10 unit is as large as half of a one car garage and can hold the furniture from a one bedroom or a two bedroom house, plus several boxes of stuff.
A 10×20 unit is about the size of a full garage and accommodates the content of a large home or a vehicle plus boxes of stuff.
Larger sizes (10×30 and up) can be rented to store equipment, boats, RVs and so on.
5. Do you need climate controlled self storage?
Climate controlled self storage units are slightly more expensive than regular ones, but, in certain situations, it really pays off. Delicate and valuable items, like collectibles, antiques, electronics, artwork, upholstered furniture, and so on, need a consistent temperature and humidity throughout the year. Other belongings also benefit from a climate controlled environment. If you are storing delicate, valuable items or are keeping belongings long term and you live in a climate with extreme temperatures throughout the year, it's wiser to rent a climate controlled unit.
6. How to prepare your stuff for storage
Once you decided what you are going to store in your unit, picked the facility and the unit size, you have to start preparing your things for self storage. Here are some important steps to follow in order to make sure that your belongings are well protected and will remain in perfect shape while in storage:
Clothes and shoes must be perfectly clean and dry before packing them for storage. Any stains or dirt on the clothes will become set and almost impossible to remove, so it's essential to take care of these problems before packing them for storage. Also, make sure the clothes are completely dry, as even a little bit of moisture can turn them moldy. Pack the clothes in sturdy plastic bags or lidded boxes before taking them to your unit. Using vacuum bags is a good idea, as they protect clothing from dust, humidity and other environmental factors. However, vacuum bags do tend to wrinkle clothing a lot, so reserve them for sweaters, pillows, duvets, towels and so on.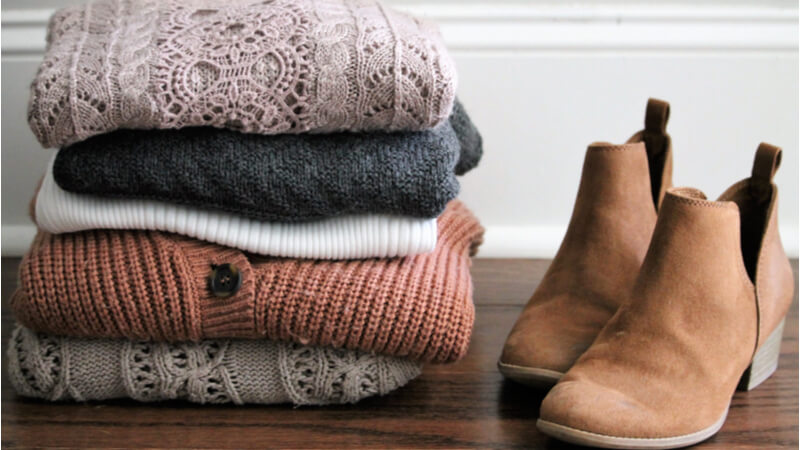 Refrigerators and freezers must be thoroughly cleaned before going into storage. Allow them to defrost completely, wash them with dish soap and warm water, then rinse them well with clean water mixed with a little bit of vinegar. Allow them to dry completely and add a fridge deodorizer inside before closing the doors. Also, tape the doors shut to prevent damage during transportation. Once in the storage unit, you should cover them with a large sheet of plastic or an old bedsheet to protect them from dust.
Small appliances and electronics should be kept in their original packaging, if possible. If not, make sure you place them in sturdy boxes of suitable sizes. Clean any spills or crumbs from the kitchen appliances before putting them in storage. Take out batteries where it applies.
Tools and equipment must be wiped clean of grease and dirt, and fuel tanks must be emptied. In case of tools that have blades and other sharp parts, you should wrap them to avoid accidents. Put them in sturdy boxes or crates to avoid placing them directly on the floor or stacking them one on top of the other.
Books and documents should be put in lidded boxes. Avoid placing them directly on the unit's floor, as they're sensitive to humidity.
Collectibles (old books, photos, comics, magazines, vinyls and so on) need some extra attention. It's important to put them in airtight containers, but also to make sure the items don't touch. Use individual plastic or paper sleeves to protect them.
Mattresses should be protected with a breathable plastic cover that you can zip around it. Vacuum the mattress and spot clean it where needed with a stain remover, then allow it to dry before putting it inside the cover. Store it flat inside the unit and avoid placing items on top of it.
Clean each piece of furniture thoroughly. Disassemble anything you can (desks, chairs, tables, bookshelves and so on) and wrap each individual piece in plastic or old sheets or towels. The furniture that can't be disassembled must also be covered on all sides. Also, use pallets, bricks, or concrete blocks to raise the furniture from the floor.
7. Things you can't keep in self storage
Certain categories of things can't be stored in a storage unit for safety and hygiene reasons. Food and perishable items are one such category. In some cases, canned and dried goods with long shelf life can be kept in a storage unit – however, you'll have to clarify that with the facilities.
It's illegal for both humans and animals to live in a unit. Other items that can't be stored in a unit include combustible or flammable materials, chemicals, and biological agents. The majority of storage units also don't allow for firearms and ammunition to be stored. However, if you're a collector and you have old, historical pieces, for example, you should check with the facility – they might allow for such items to be kept in their units under some special conditions.
8. Self storage for businesses
Businesses, big or small, can benefit a lot from using self storage. Self storage units can be rented on a monthly basis, saving you from costly long-term leases for commercial warehouse space. Also, you can pick among a variety of sizes, from small 5×5 or 10×10 to 10×30 and up, depending on your needs and on what you're planning to store. Businesses can store a variety of things in a unit, from documents and files to furniture, equipment, tools, and vehicles.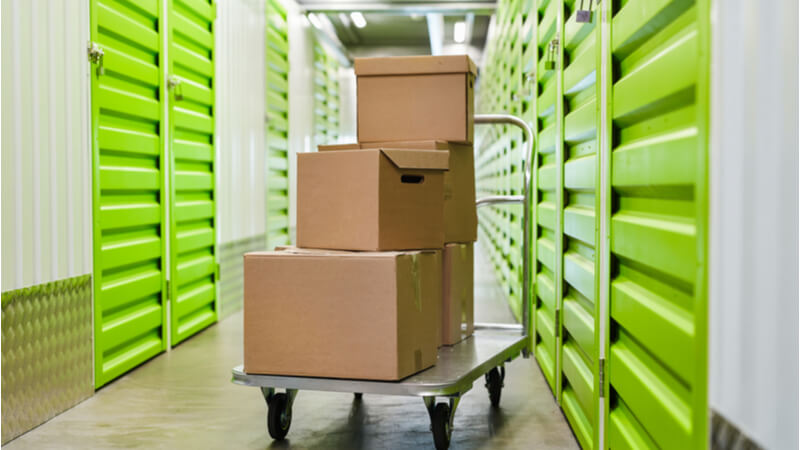 Self storage can be a veritable lifeline for small entrepreneurs or artisans working from home. Whether you're an accountant, a building contractor or you're selling your handmade items online, you probably need a safe, affordable place to keep your documents, tools, or materials. A self storage unit located close to your home is the solution that allows you to do your job properly while also fully enjoying your home.
9. Self storage for vehicles
Whether you're an RV, boat, or classical car owner, you need a place to keep your vehicles while not in use. Parking them on your driveway is uncomfortable, and, in the case of oversized vehicles, it can even be illegal. Most storage facilities offer indoor and outdoor spaces where you can store them, regardless of their size. When storing your car or other vehicle, it's important to follow some basic rules:
Top up fuel and other fluids in your vehicle and add a fuel stabilizer.
In the case of RVs, drain the entire water system, rinse the water tanks, and remove food and other supplies.
Disconnect all the batteries inside the vehicle.
Clean the vehicle thoroughly, inside and out.
Inflate the tires.
Try to go every few weeks to the storage facility to start the vehicle's engine.
In the case of boats, it's also important to flush the cooling system with fresh water and protect the engine with fogging oil.
10. Do you need insurance for your unit?
Most storage facilities require that renters have insurance, a policy that benefits both the customers and the facility. Your existing homeowner or rental facility might also cover the belongings you're keeping off-premises – in this case, a self storage unit. Check out your policy and contact your insurer to see if that's your case.
If you're not covered this way, you need to purchase a separate policy for your storage unit. Most facilities offer their own policies for renters, which is usually a good option, particularly if you don't want to waste time shopping around. However, if you're not happy with the facility's offer, keep searching – there are many companies that offer this type of product. The most important thing is that you get a policy that truly covers the value of your stored goods.
Do you have any other questions related to self storage? Feel free to drop us a line, and we'll get back to you as soon as possible.