Helmet Laws Are Not What NYC Cyclists Need Right Now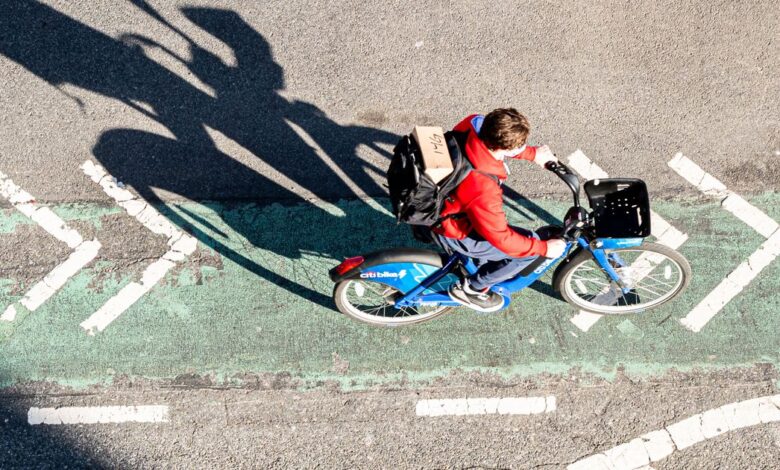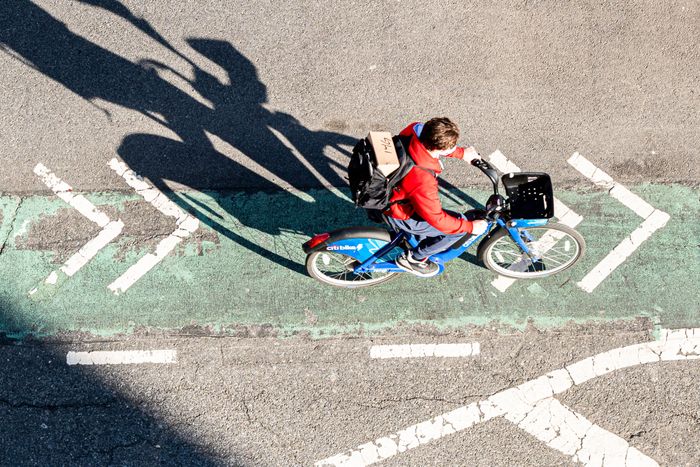 Photo: Noam Galai / Getty Images
One recent morning, State Senator Simcha Felder was driving on Coney Island Avenue, the miniature highway that runs through the center of his district, when he realized that it was too easy for drivers like him to kill. people. "I was driving to work and I almost killed a cyclist who came out of nowhere and cut me off" he said to New York To post. "I was so shaken by the experience that I said: Enough is enough. Felder had long been preparing a slew of freight bills, according to a spokesperson, but the incident prompted him to go public. And while lawmakers have accurately diagnosed the underlying problem, it is not okay to almost kill someone while driving to work! – his proposed legislation almost addresses the opposite of the real problem. Instead of a solution that could, for example, take space away from killing vehicles, Felder on Monday filed a four-bill package in the New York Legislature in an attempt to quell the "growing number of totally unregulated bicycles, e-bikes, e-scooters, and off-road motorcycles / ATVs" which he says , have transformed the streets of New York into the "Wild and Wild West".
Felder's plan is dubbed Vision 2.0, a game about Vision Zero, the initiative to end road fatalities by 2025 (and not, as it may seem, a reduced target of two deaths per year). The idea is to take the license, registration and safety requirements for operators of large and powerful vehicles who are responsible for virtually all road fatalities and extend these requirements to operators of larger vehicles. small and less powerful – of which 24, it should be noted, were killed through operators of large and powerful vehicles last year. "New York has a process in place to earn the privilege and responsibility of operating a motor vehicle on our streets. It includes education, licensing, registration and enforceable safety rules, "says Felder's statement. "These bills expand the system currently in place to provide education, responsibility and accountability for everyone using the streets of New York. Three of Felder's bills (some of which have already been proposed) would require all New York City cyclists and scooters to wear a helmet and wear a Licence and one recording, including a clearly visible plate on their vehicle. (The fourth bill is, in fact, a good idea. The DMV should add bicycle and scooter awareness to the driving test, but it is not clear why it has been introduced now when a an identical bill has already been passed in the State Senate.)
At first glance, these bills seem like a good idea: if everyone were to follow the same rules, the streets would surely be safer, right? But just regulating motorists doesn't necessarily prevent fatalities. The Ministry of Transport Analysis Crash data from 2020 – when we had the most road fatalities in 13 years – shows that the two main contributors to the insanely high numbers were drunk driving and speeding. All the regulations for driving a car or truck were surely the same in 2020 as in 2019. So why the sharp increase in deaths? Because it was the streets themselves – the roads too wide and emptied by the lockdown – that encouraged such deadly driving.
Adding regulations for cyclists and scooter riders is an idea that continues to surface perpetually at the local, state and even the federal level. New York Mayor Bill de Blasio, who only recently learned to use his city's bike sharing system, has already proposed helmet laws (and licensing laws and registration laws) in connection with its own unsubstantiated allegations that more bikes make the streets dangerous. Despite obvious concerns about how these laws might be enforced – which will almost certainly mean even more harassment for low-income New Yorkers who depend on biking for work – study after study has found that adding more requirements discourage bicycles and scooters and, in fact, ends up making streets less sure by pushing people into cars instead. Bike sharing, in particular, with its extremely low barriers to entry (no vehicles to buy, no equipment required) has proven to be one of the biggest transportation success stories in the history of the United States precisely because it encourages inexperienced riders to give it a try. It is also one of the safest modes of travel. The average fatality rate for cyclists is 21 deaths per 100 million trips; While Citi Bike surpassed 100 million rides last summer, there were only two fatalities on the system, which many researchers have attributed to the new bike lanes that have accompanied the expansion of the system.
In fact, it is the only proven way to prevent riders from killing people on bikes (or e-bikes, or scooters, or off-road motorcycles or ATVs): a peace-calming infrastructure. traffic that creates protected paths for those not in a car, while forcing everyone in a car to slow down. Such infrastructure would, for example, drastically reduce the likelihood of someone being killed using the nearly three-mile stretch of Coney Island Avenue in the Felder District, which over a period of one year from 2018 to 2019, saw a total of 578 accidents – a superb 1.6 crash per day. This part of Coney Island Avenue is also where one of the the most horrific cycling deaths in recent city memory occurred, when an 18-year-old driver who finally charged with manslaughter accelerated to 61 mph at a red light, T-boning an SUV that crossed an intersection, killing Jose Alzorriz as he waited on his bike for the light to change. Alzorriz – who was wearing a helmet, standing still and the only person in the crash who did not have a license or registration to drive his vehicle – was the only person to die.
The legislative session ends on June 10, making it highly unlikely that any of Felder's bills will pass, and despite the local approval of these laws by de Blasio, most of the mayoral candidates in New York have ignored similar suggestions as well as. Meanwhile, eight bills known as the Crash Victim Rights & Safety Act, with policies that have been widely proven to reduce road fatalities, some of which he has not shown support in the past – are are currently making their way through the state legislature. If Felder was serious about eliminating the possibility of elected officials like him killing a cyclist on his way to office, he would support the Crash Victim Rights & Safety Act, impose protected cycle lanes on all arteries in his district, and propose a law that all New York politicians commuting to work are required to take the subway.