How Far in Advance Should I Look for an Apartment?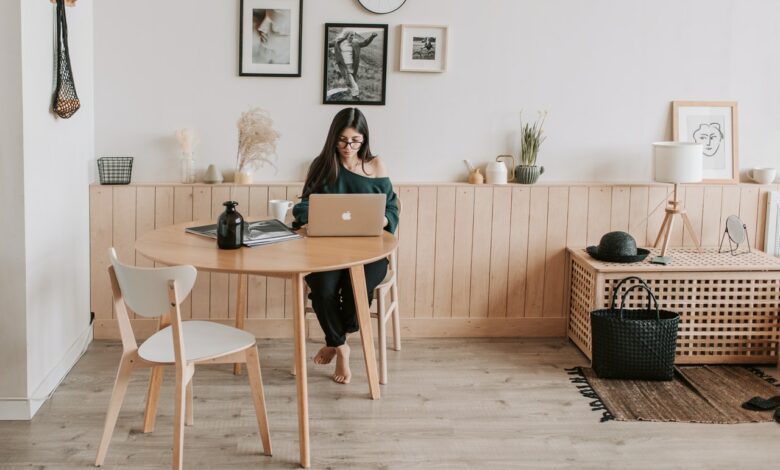 2 months ago
·
Justin Becker ·
Comments Off on How Far in Advance Should I Look for an Apartment?
You need to consider many things while renting an apartment in order to make the experience exciting and fun. While several factors, such as the urgency of the move and regularity of your cash flow, goes into lease signing, you can get a better deal if you understand the perfect time to start looking for apartments.
To be safe, we recommend you start looking for an apartment to rent several months before moving.
Since the real estate market is seasonal and cyclical, there is a need to pay attention to the cycles. For instance, if you want various apartment options, it's critical to move between May and September. With that said, you will typically get the best prices if you move between October and April.
Keep reading to get tips for timing your apartment hunting process.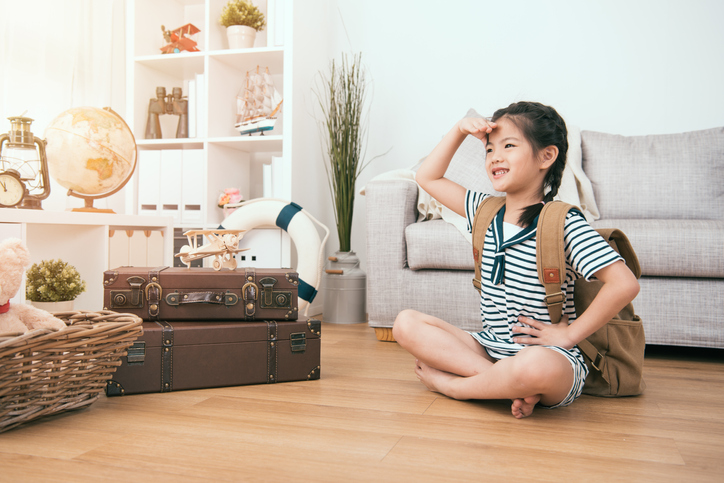 The guidelines below will help you search for an apartment in advance without challenges:
Start Searching for an Apartment Months Ahead
We recommend starting your apartment hunting at least one to two months before your move–in date. If you search too early, however, the unit you want will be likely unavailable when it's time for you to move.
Waiting too long to start your apartment hunting limits your options. You will likely end up settling for an apartment that isn't perfect for you.
Of course, most of the time we all start looking for an apartment at the last minute. If you find yourself in this situation, contacting a professional real estate agent can ease your workload and speed up the process.
When is the Best Time for Apartment Hunting?
What is the best month to look for an apartment?
The rule of thumb is that monthly rent reduces during winter and increases in the summer. You should note that rent is lowest between December and February, and highest between July and September.
The increased interest in moving and renting during summer can be attributed to new graduates and renters with kids who want to move when school isn't ongoing. During this time, weather is unlikely to get in their way.
Few people move during winter since the holiday already consumes many discretionary expenses. Additionally, unpleasant weather gets in the way.
Even though there is no ideal moving period, you need to consider the seasonality trends while planning your next adventure.
Benefits of Submitting Your Apartment Application Early
There are several reasons why you should apply earlier for an apartment:
You Won't Make a Decision Under Pressure
If you're pressed for time during your apartment hunting, you're likely to settle for an apartment that doesn't meet your standards. There is a high chance of going for a unit either below or above your budget too.
If you set aside the appropriate amount of time to start looking for an apartment, the landlord or property manager will know that you aren't under pressure to make a deal.
You Can Apply to Multiple Apartments
When you are in a rush to find an apartment, you end up grabbing what is easy or anything that comes along. Giving yourself enough time for research offers you a chance to get a better apartment.
Being accepted to multiple apartment complexes is likely to benefit you when you walk through the apartment with the property manager or go for an interview. It's also likely to sweeten the deal with a preferred unit choice with your preferred amenities, such as storage and parking slot.
Applying to several apartments also lets the property manager know that you have a good credit score, rental history, and that your background check is likely to be clean. In such a case, the landlord might be inclined to be lenient to you.
180-Days Prior to Moving
Some months before moving, you'll have to budget for move-related and new rent expenses. For instance, if you wish to upgrade your space, you'll be forced to budget for additional rent.
You will also have to consider whether you want to move into a furnished apartment or wish to buy your furniture and move into an unfurnished unit. Also, do you want to find apartments with utilities included or not?
You should start a dedicated saving plan at least six months before moving. If possible, save enough money to cover several months.
When budgeting, ensure:
You set aside 30% of your income on rent
You reduce expenses to apply the savings to your move
Set aside some money for emergencies during and after the move-in date
90-Days Prior to Moving
Before moving, you need to have a solid game plan for at least three months. This game plan involves determining the number of apartments available by knowing where to find apartments for rent online.
Get a good idea of ​​the search lead time you'll require by considering the apartment listings three months before your move. You can also identify the potential "move-in date" for the apartments that are perfect for you.
Even as you start this process, ensure you review your current lease to determine how much notice you need to serve your property manager before moving (checkout our guide on how to move-out of an apartment).
60-Days Prior to Moving
When you're about 60-days from your expected move, start making a dedicated apartment search. By this time, many apartments will have inventory available that coincides with your preferred move-in date.
Ask yourself:
Which apartment has stood out from the rest during your search?
Which units provided the amenities you require?
Two months time is usually enough to learn and understand your new neighborhood before moving.
30-Days Prior to Moving
By this time, you should have located your ideal apartment. You should start filling out the apartment application at least 30-days to your move-in date (find out how long does an apartment application take to be approved here). We recommend applying for a new apartment since, if possible, since they typically have better features.
After finishing the application, it should take about 48-72 hours for the management staff to get back to you. If they still have not gotten in touch with you by this time, feel free to reach back out to them for an update.
Considerations Before Renting an Apartment
You need to have a list of what you're looking for to get the apartment of your dreams. Below are critical things to be looking out for:
Choose a Move-In Date
There is a need to consider a few logistics before moving. You should do everything with a deadline in mind.
Some of the things you should do within your determined deadline include updating renters insurance policies, changing your address, and consulting with movers.
Plan to Budget
Before starting your apartment search, have a budget in place. Here, you need to abide by the 50/30/20 rule.
According to the rule, you should never spend above 50% of your after-tax income on necessities, such as:
food
Rent
Car payments
Utilities
cell phone
cable bills
Gym memberships
Spend no more than 30% of your income on entertainment or traveling, and make sure at least 20% goes towards your financial security.
With the 50/30/20 rule, you'll get a very good idea of ​​the rent you can afford. Remember, a new apartment is more expensive.
Be Aware of Apartment Scams
Unfortunately, there are so many scams reported in the rental market. However, since renters aren't aware of such, they might fail to be alerted.
According to the national survey data, almost 43% of renters face fraudulent rental market listings. Some people have even reported losing to the tune of $1,000.
We recommend that you carry out thorough research to identify scam or duplicate listings. Before committing to any lease, visit the rental unit to confirm that it exists.
It's also important that you insist on meeting the landlord in-person before signing your lease. To get the best deal, employ trusted online sites for your research.
Understand the Apartment Application Process
After figuring out your budget and how far in advance you should search for an apartment, it's now time to know the application process.
For the apartment application, you will need to provide:
Your proof of income
A co-sign application, if necessary
Identification documents, such as ID and driver's license
Employment information
The previous rental address and rental verification
Find Out the Rent Prices
The availability of apartments and their prices are always changing. For instance, as stated earlier, the rent is low during winter and high in summer.
We, therefore, recommend that you ask your potential landlord their average rent. You can also check online to compare apartments.
Analyze Your Credit Score
What credit score do you need to rent an apartment?
Many property managers require that you present a credit score of at least 650. A lower score reduces your chances of getting an apartment in advance.
With that said, even if you have a lower score, you aren't doomed. There are apartments that accept bad credit. There are also ways you can still secure your apartment of choice.
Below are things you can do to get your preferred rental unit, even with a lower score:
Pay off your debt as much as you can
Lease with either a guarantor or co-signer
Always review your credit report, and if you notice something that isn't true, report it
Rent an apartment with a roommate
Look for an apartment that does not require a credit check
Take an Apartment Tour
Set aside some time to visit your apartment of choice. This way, you get a chance to check the rental terms, even before moving in.
How long do apartment tours take? Most apartments won't take much of your time. There is also the virtual apartment tour option that most apartments offer nowadays.
You should be looking out for the following while on an apartment tour:
neighborhood noise
parking space
Inspect for mold
Check the appliances
Check for water availability
Inspect the windows and doors
Proper apartment lighting and cleanliness
Prioritize Your Preferred Amenities
Having the amenities of your choice will enable you to have the best apartment experience. List some of the amenities you'd like to have, even before you start the process of looking for a rental unit.
Below are some amenities you should be considering, based on your preferences:
Scenic views
walk-in closets
Outdoor space
Carpet or hardwood floors
Master bathroom size
modern appliances
Spacious car park
On-site gym or fitness center
swimming pool
Here, we recommend going for an updated or new apartment since they are more modern and have most, if not all, the above amenities.