How to Decorate a Hallway: 22 Entryway Decor Ideas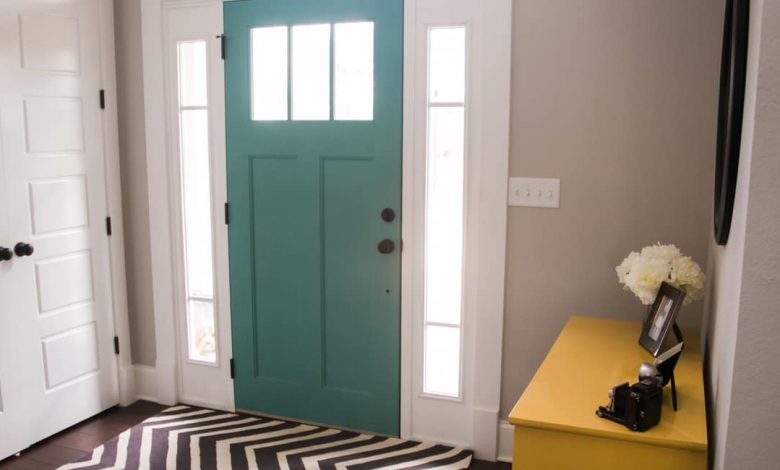 From the second someone walks in your door, they have an idea of ​​what your home has to offer. Your entryway decor is what sets the tone for the guests in your home, so you want to make sure it makes a good impression! Here are some suggestions on how to decorate a hallway so that it gives off the vibes you want.
1. Add a bench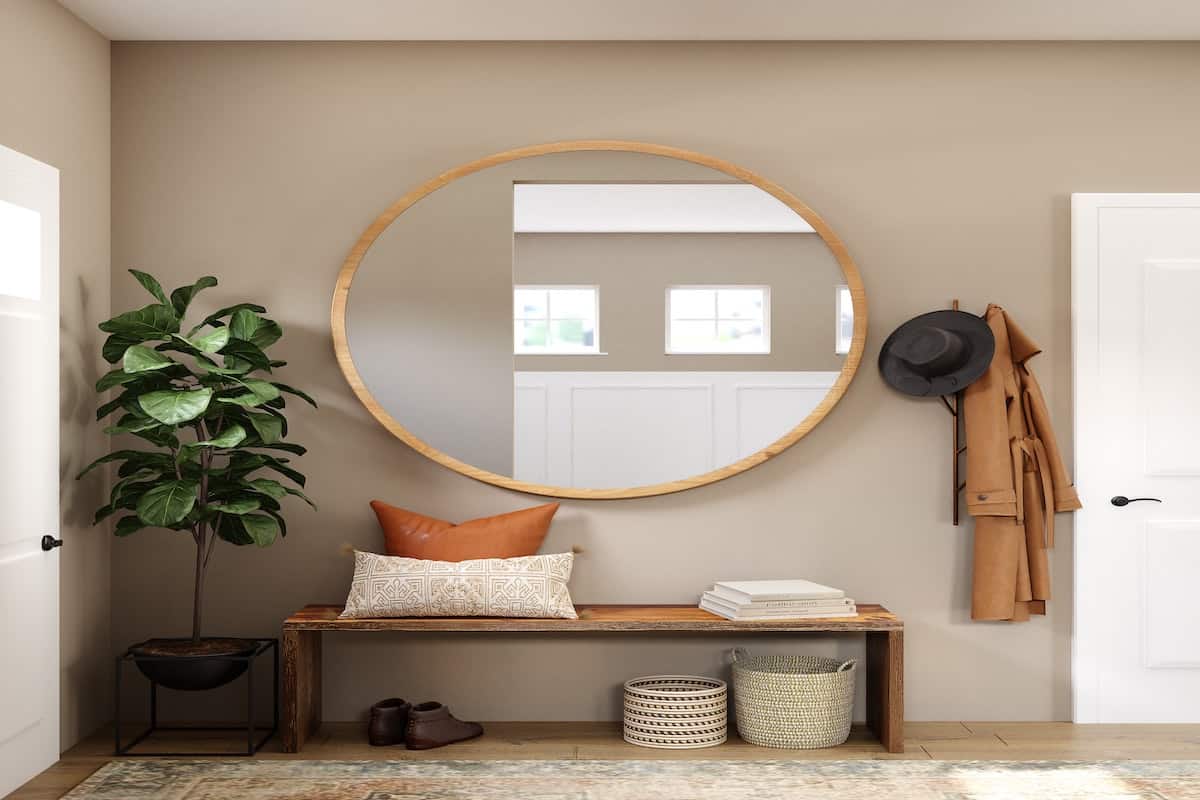 Adding a bench is both practical and stylish when decorating a hallway. No matter the width or style of your hallway, there are many sizes and designs of benches to choose from. The benches can also be equipped with storage to store and hide shoes, bags and other personal effects.
2. Create storage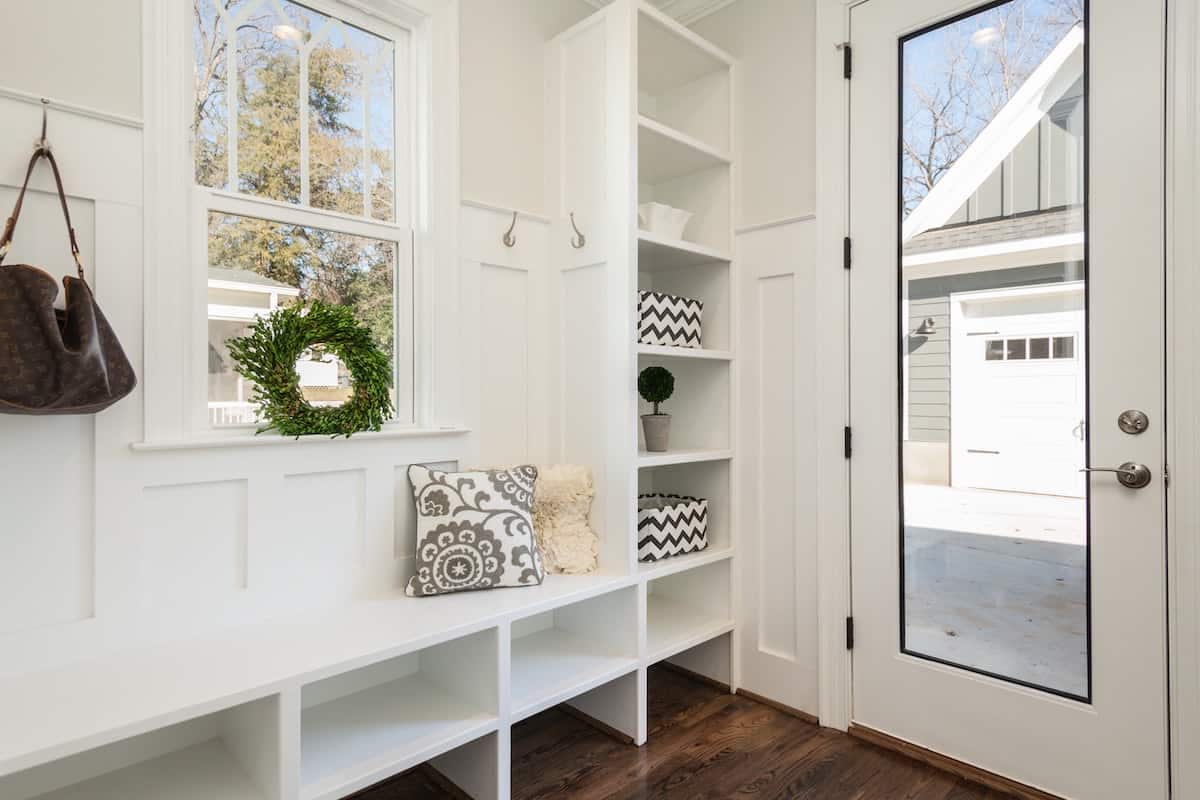 Having storage in your hallway decor is useful, especially in cold weather when you'll want to keep boots, hats, and gloves quickly accessible when you walk through the door.
This storage can take many forms, whether it is a splashback, shelves, a small side table or a chest of drawers. It allows you to keep the things you need near the door while hiding them so they don't appear cluttered.
3. Set the tone with wallpaper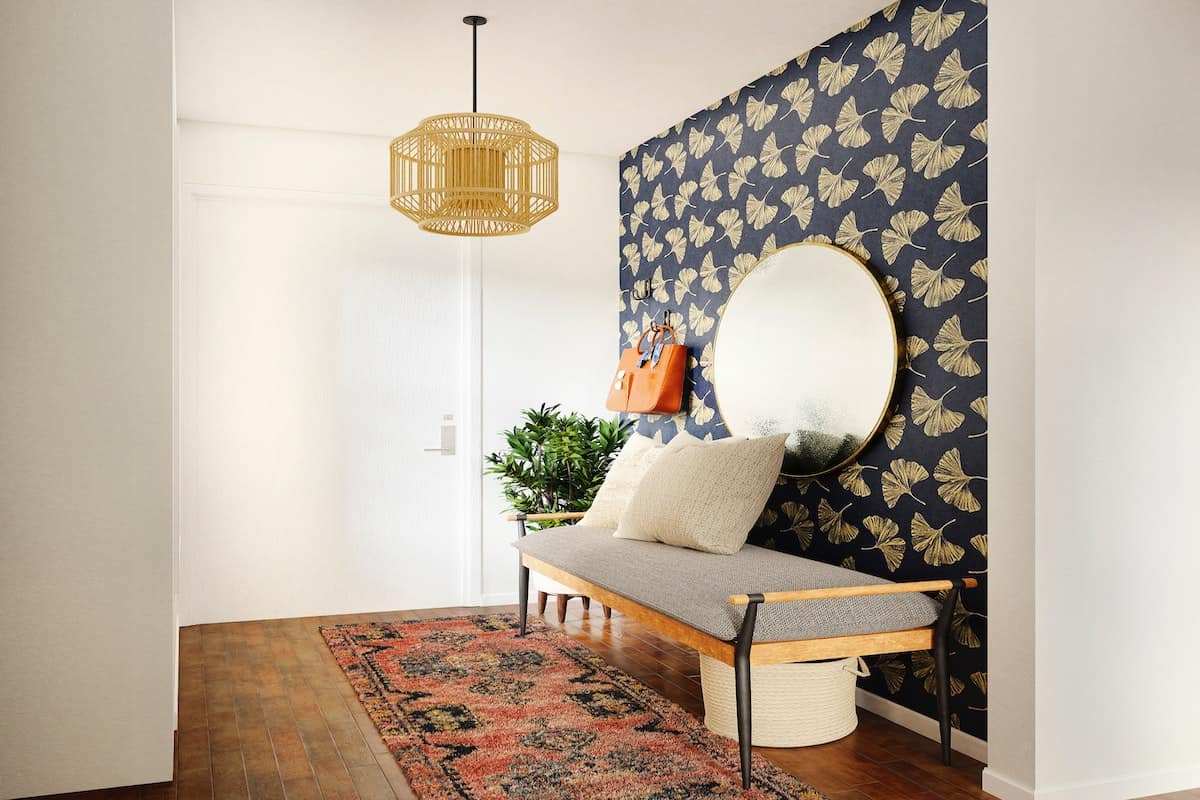 Experimenting with wallpaper throughout your home can seem intimidating, but will really add character. What better place to start than the place people first see when they walk into your home? It will leave a lasting impression on those who visit.
4. Build a gallery wall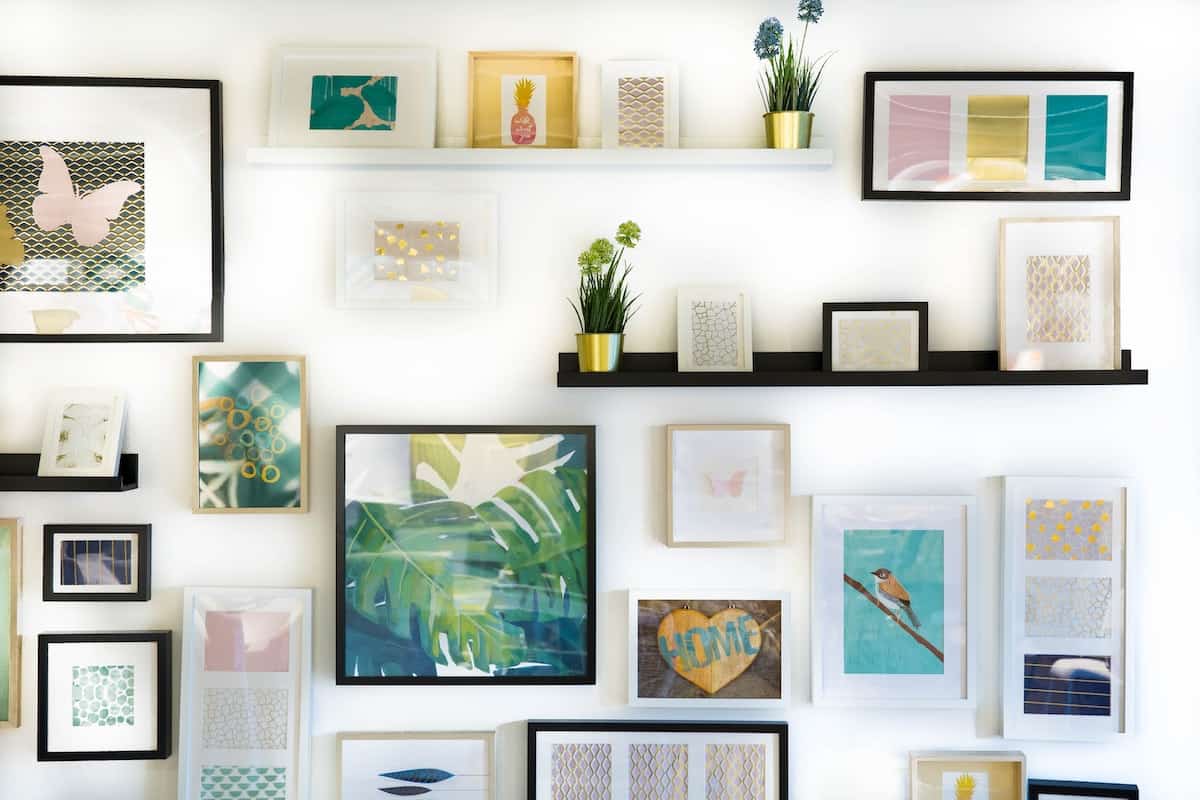 A wall of pictures and paintings is always a good way to add color and life to your home, but it's perfect for a narrow entryway that doesn't have much room for other furniture. , like a splashback or a side table.
You can choose paintings and pictures that are all cohesive in color and style or mix them up completely for a more eclectic look by choosing pieces of different styles, sizes and colors.
5. Install floating shelves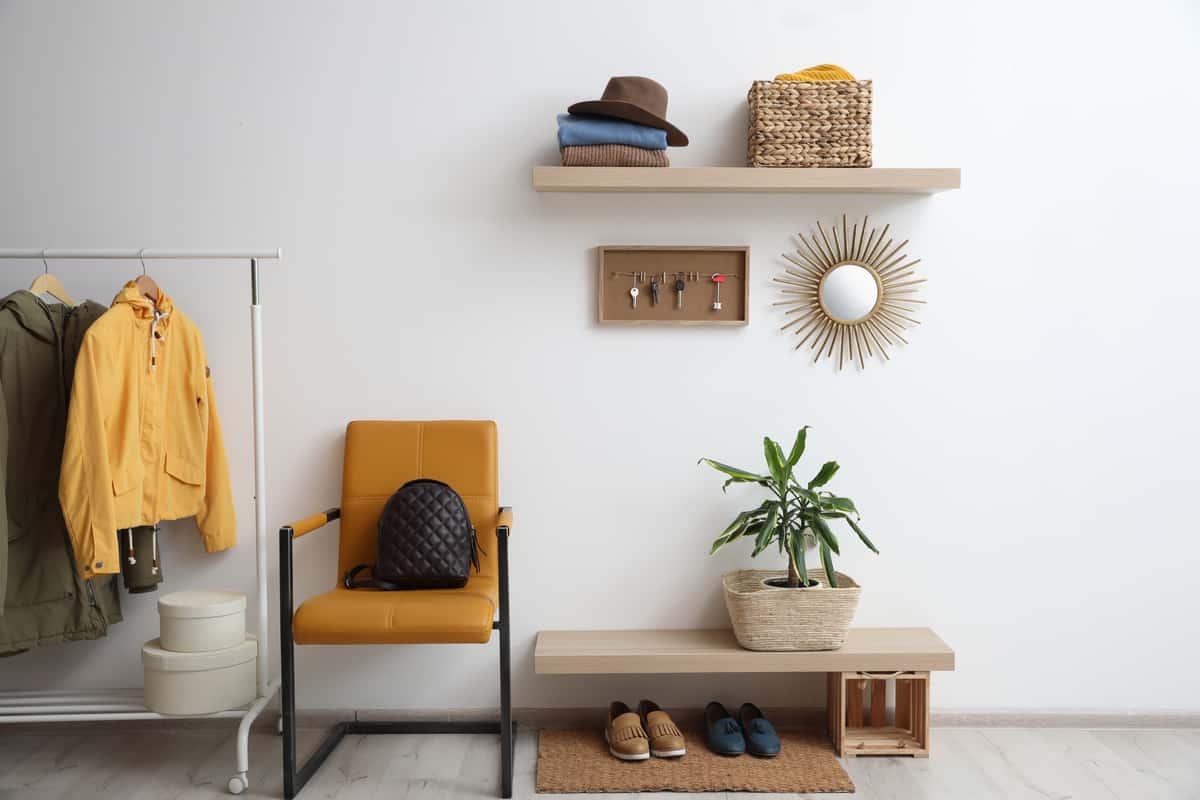 Floating shelves not only look clean and simple, but they don't take up direct floor space like a table or a splashback. When higher places on the wall, they draw your attention upwards and can make the ceiling appear higher – this is sometimes difficult to do in hallways where you have a narrower and limited space with which to to work.
Display decorative items like picture frames, plants and keepsakes on the shelves in your hallway.
6. Try a ledge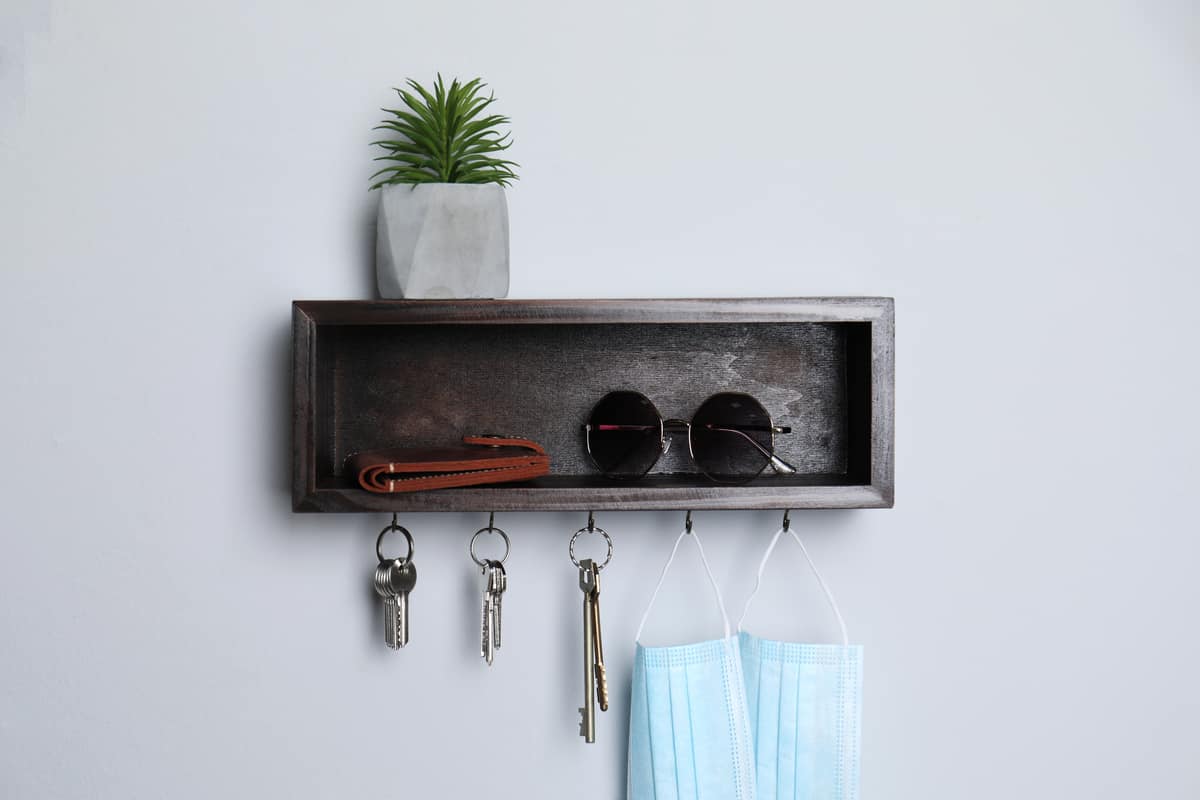 If you're not a fan of full shelves in your hallway, a ledge is a good compromise between utility and style. A ledge isn't as wide and doesn't take up as much space, but can still be used to place pictures, plants, and small decorative items.
7. Play with bright colors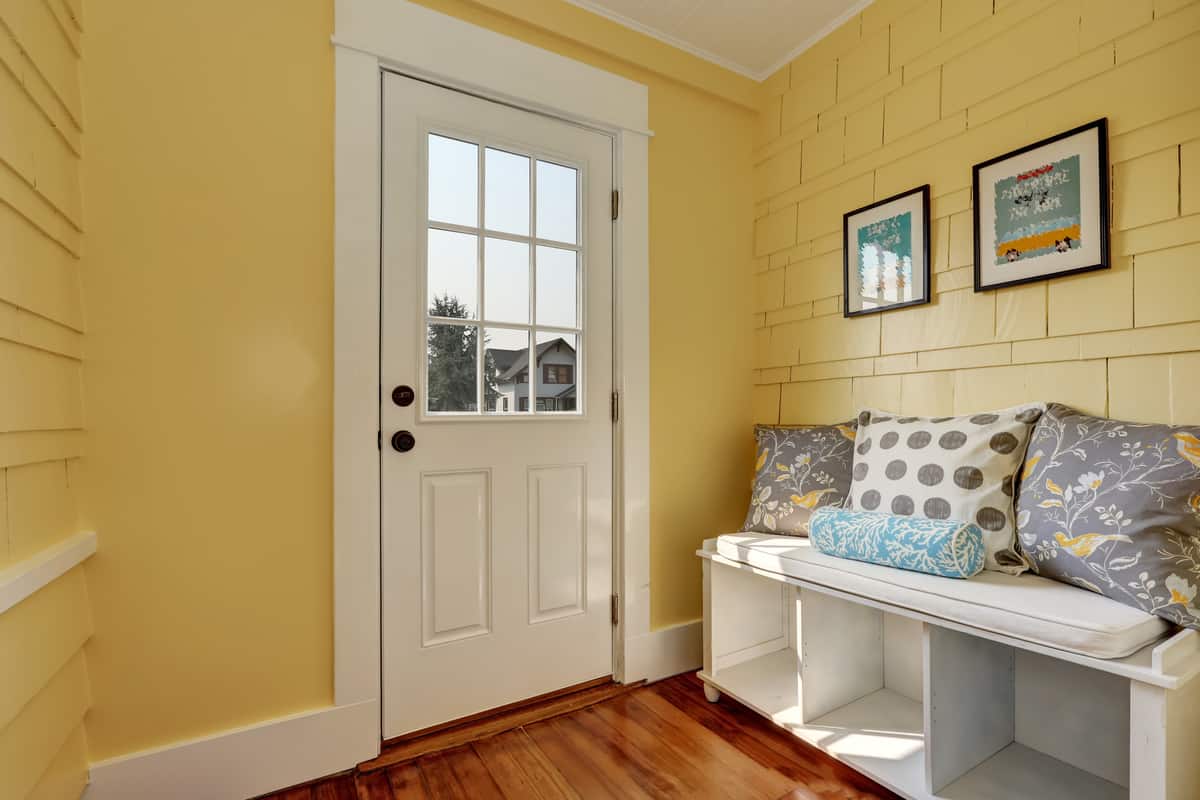 If you want to add color to your home, but are worried that painting an entire room pink is too much, then focus on the hallways.
Too much bold color in a large room is overwhelming on the eyes, while choosing a bright paint color for a smaller area, like your entryway, can actually benefit from the boldness without making the color too much of a problem to manage.
8. Throw a mat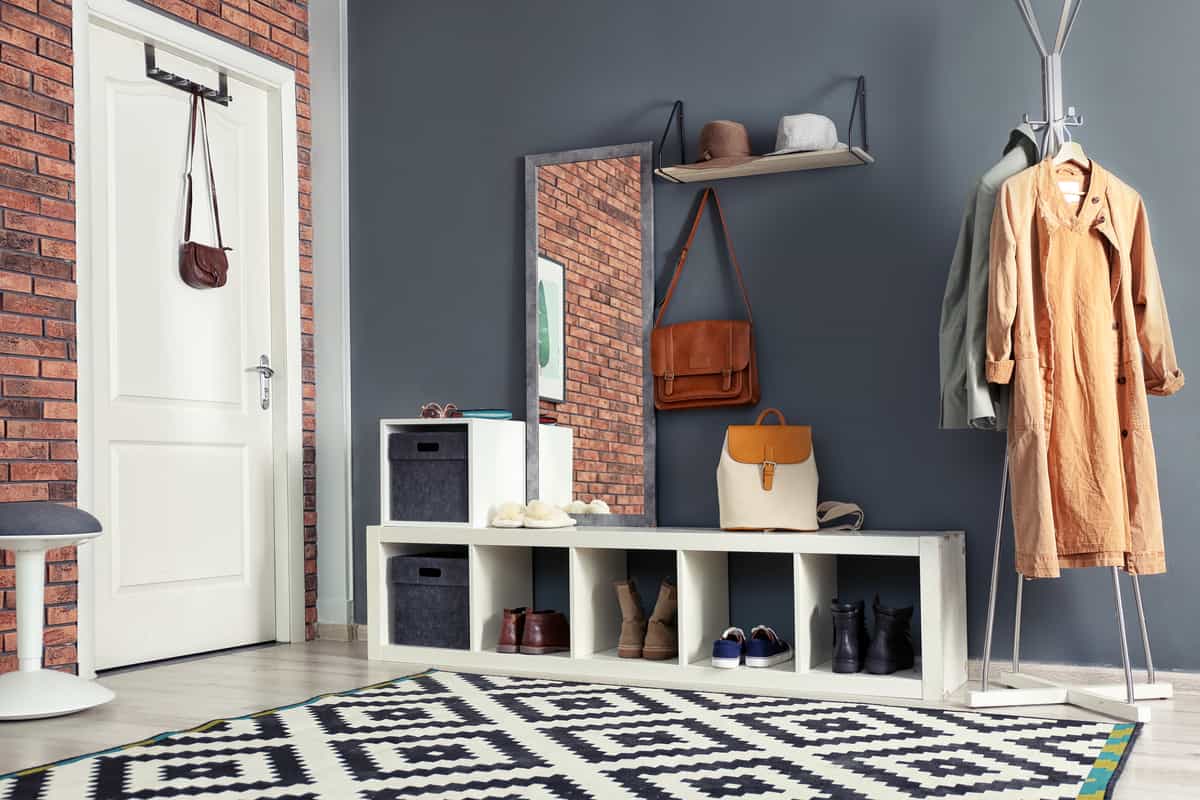 Most of the entrances are not carpeted and many are tiled or parquet. While this is incredibly handy, as it is easy to clean when there is dirt or water from shoes and umbrellas, it does not create a particularly warm atmosphere.
Adding a rug doesn't take away from the practicality of hard flooring, but makes your home feel more inviting and comfortable from the moment you walk in the door.
9. Hang up a mirror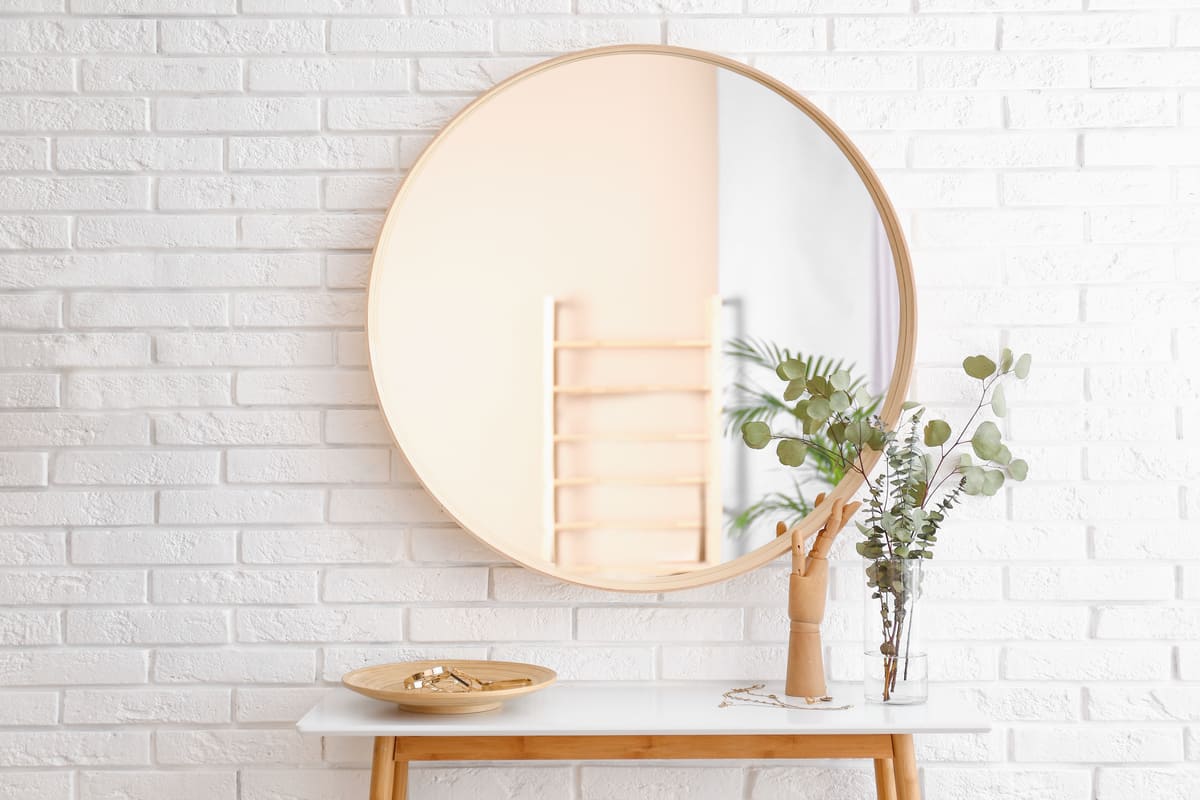 Making an entryway light and airy is easily achieved by adding a mirror, even if you have a small entryway with little lighting.
You can choose a mirror of any size, whether you want a small eye-level mirror or a full-length mirror to check your appearance just before you leave the house. Or create a collage of several mirrors of different sizes.
10. Install utility hooks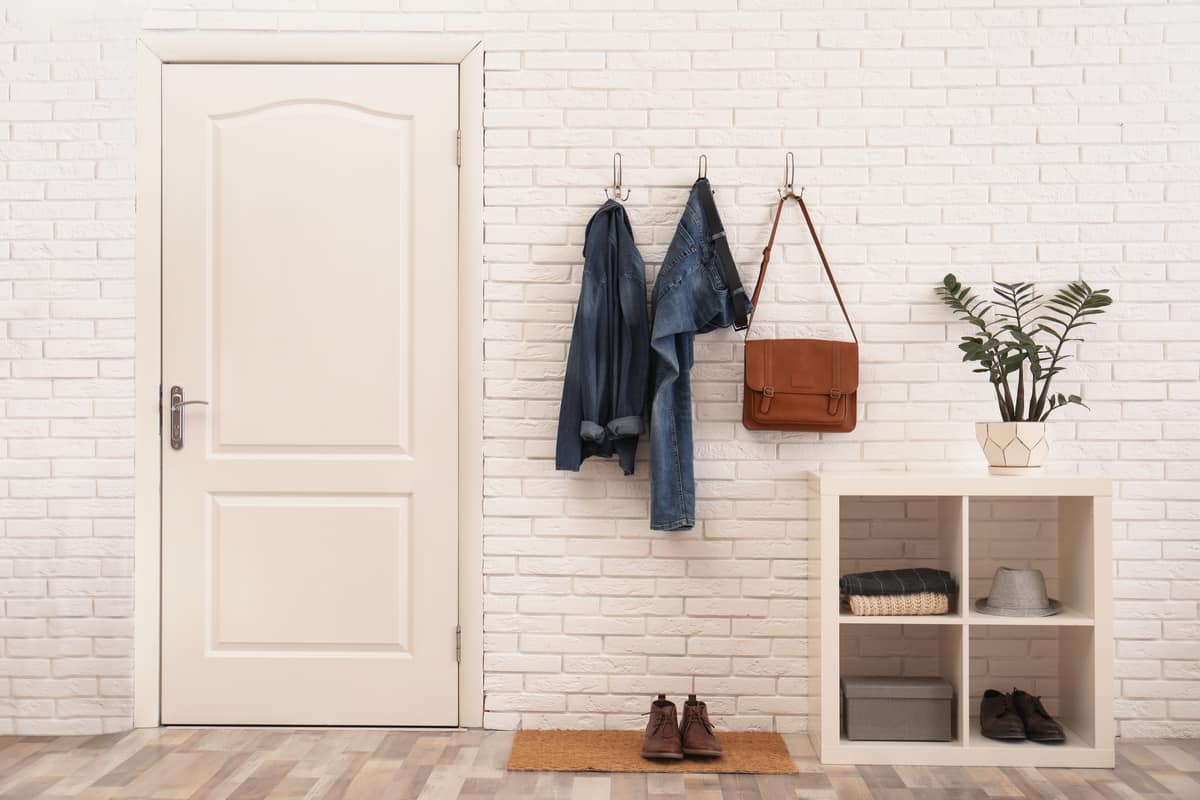 Having a place to hang coats, bags, and umbrellas in the hallway makes it easy for you and your guests to keep your things close at hand. Hooks take up very little space on the wall but can hold a significant number of items, so it's a good idea to have a few of a good size, where you can hang multiple items on each hook.
11. Place a coat rack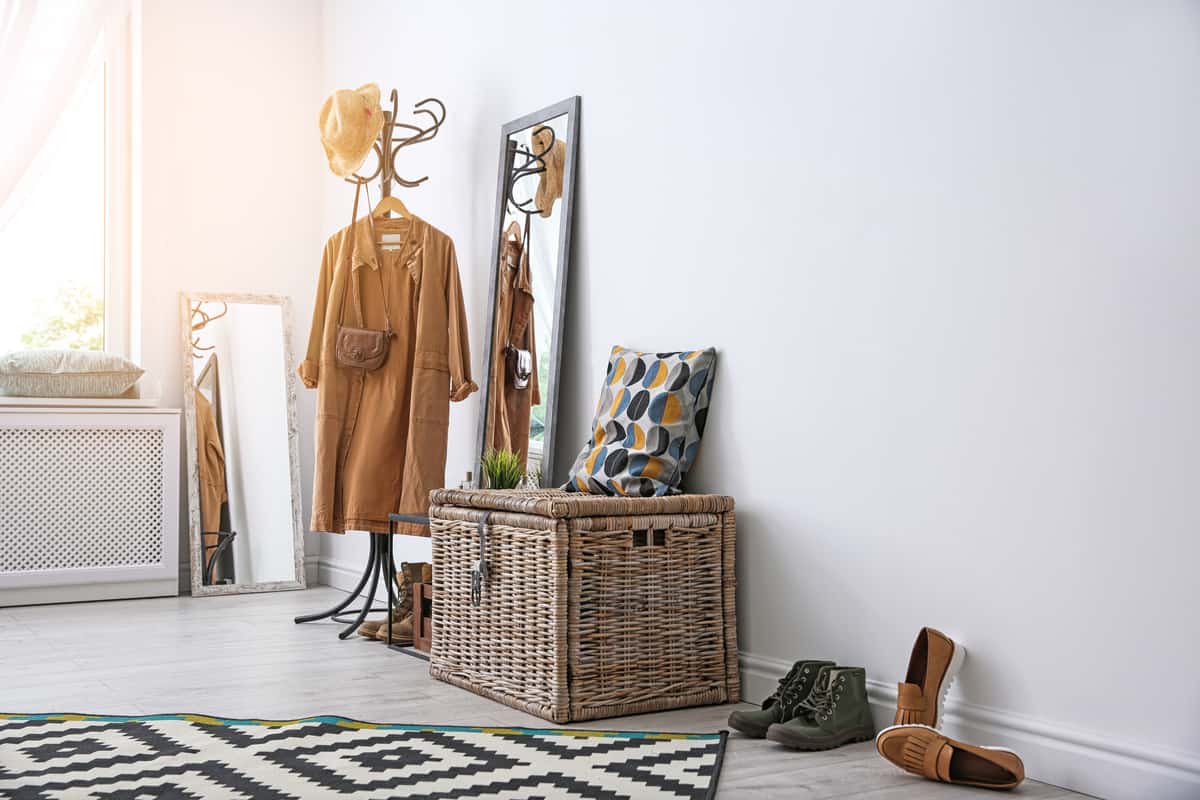 If you have room in the corner of your entryway, rather than hanging hooks on your walls, opt for a coat rack. There are tons of styles and sizes to choose from, so if you have more room, you can choose a large coat rack to hang many coats and hats. Or you can stick with a small one that can only hang a few things.
There are all designs, from mid-century modern coat racks to vintage coat racks crafted to complement the style of your home.
12. Use wall lights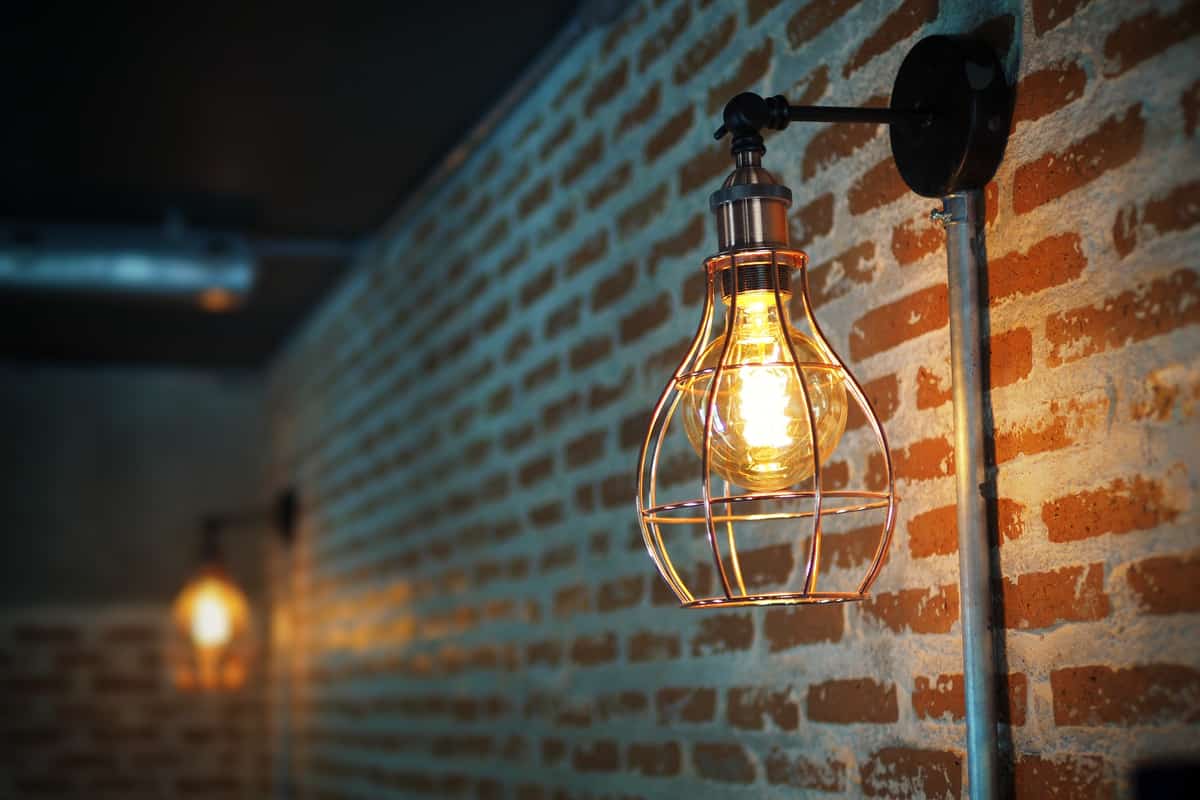 Learning how to decorate a hallway will help bring your whole house together. Keep in mind that entryway lighting can change the whole aesthetic of your hallway. Wall sconces are great for entryways as they can serve as wall decoration and lighting. They don't take up space on the floor or on the table like a lamp, but there are just as many styles to choose from.
13. Install a suspension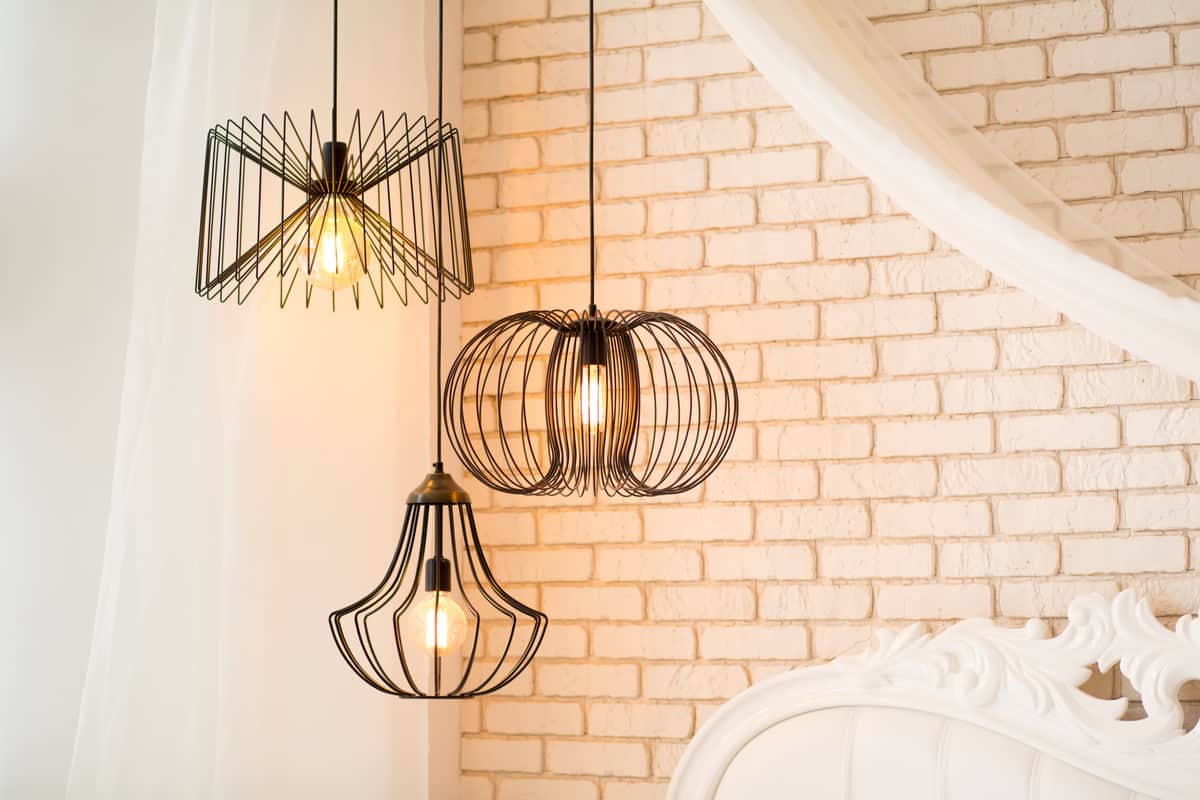 If you have ceiling space, hang a cool pendant light. It can grab the attention of the floor and be a unique accent piece for your entryway. Moreover, there are many different sizes and you can make it as big or as small as you want.
14. Go green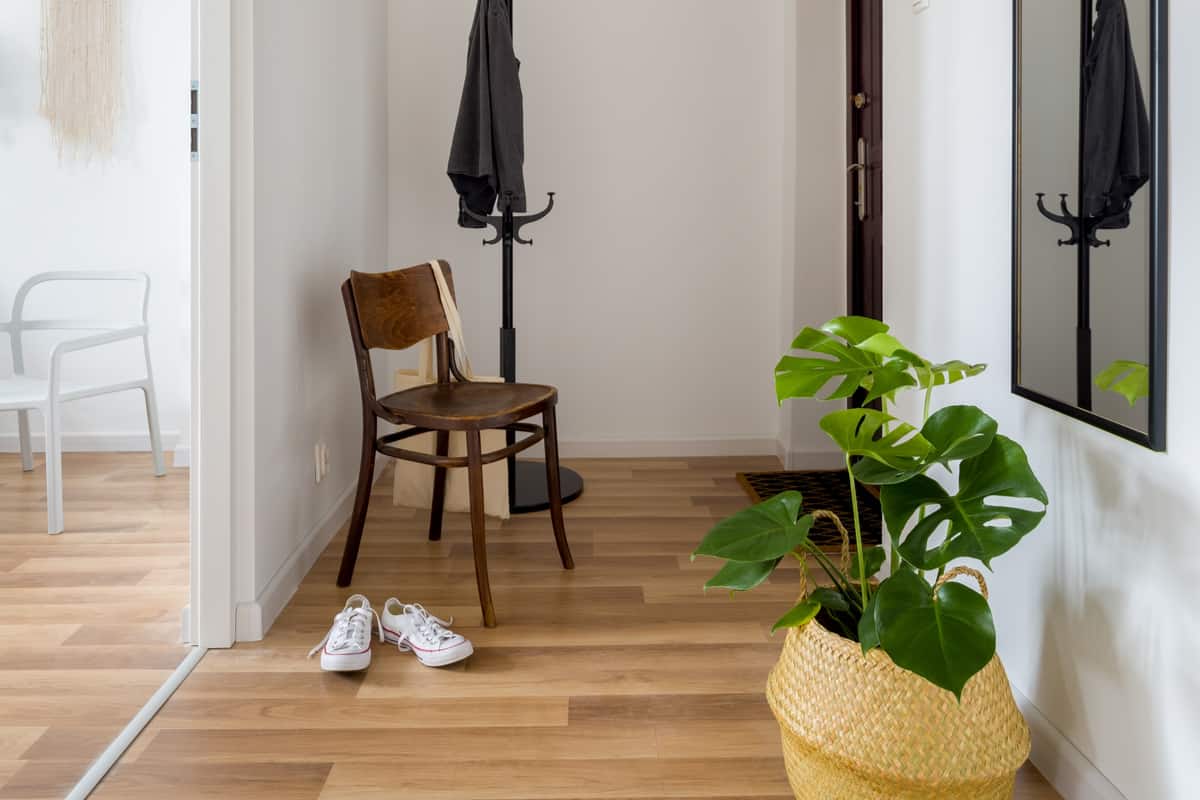 Indoor plants can add color and life to your entryway. Put a potted plant on a shelf, table, or bench, or get a large plant on the ground. Bonus, plants have many benefits, such as improving air quality and decreasing stress levels.
15. Move around a small table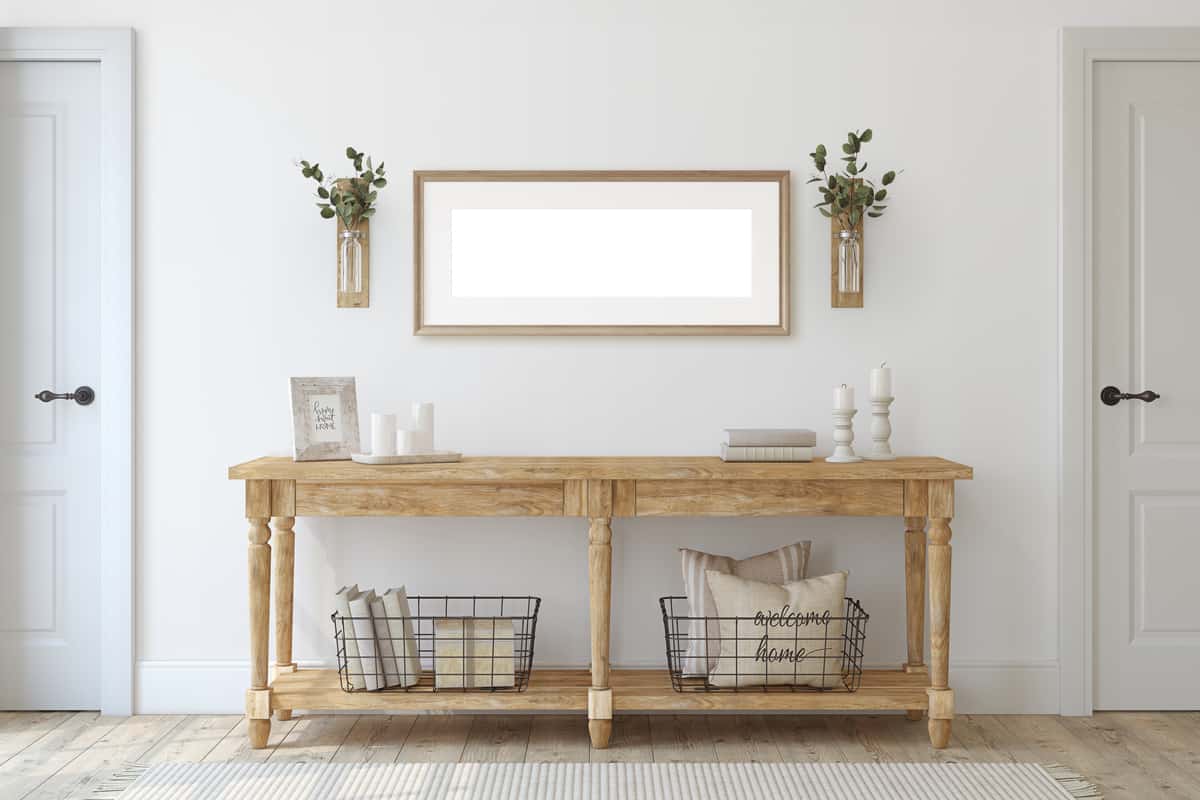 Having a small side table, sofa table, or sideboard in your entry hallway gives you a place to put other decor items – plants, artwork, etc. It also gives you and your visitors a convenient place for your keys and bag, where you can grab them quickly as you walk through the door.
Tables are a nice addition as they come in every size imaginable, so even if you don't have a lot of space you can always find something small to be found around the corner.
16. Maintain white space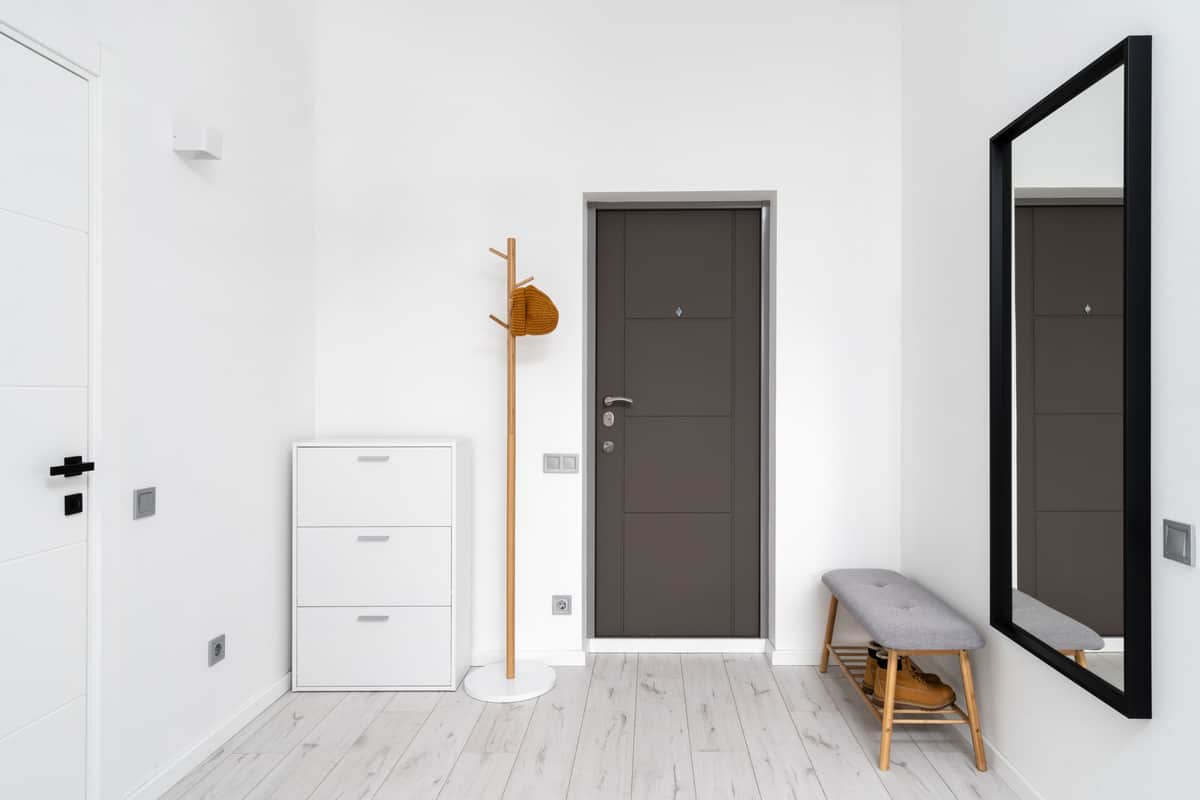 Just because you have an entrance doesn't mean you have to add a lot of scenery. Learning how to decorate a hallway while keeping it minimal is key.
Minimalism is a popular style right now and there is nothing wrong with keeping it simple and clean. A single framed photo on the wall or a plant in the corner can do the trick when decorating your hallway.
17. Lay patterned floor tiles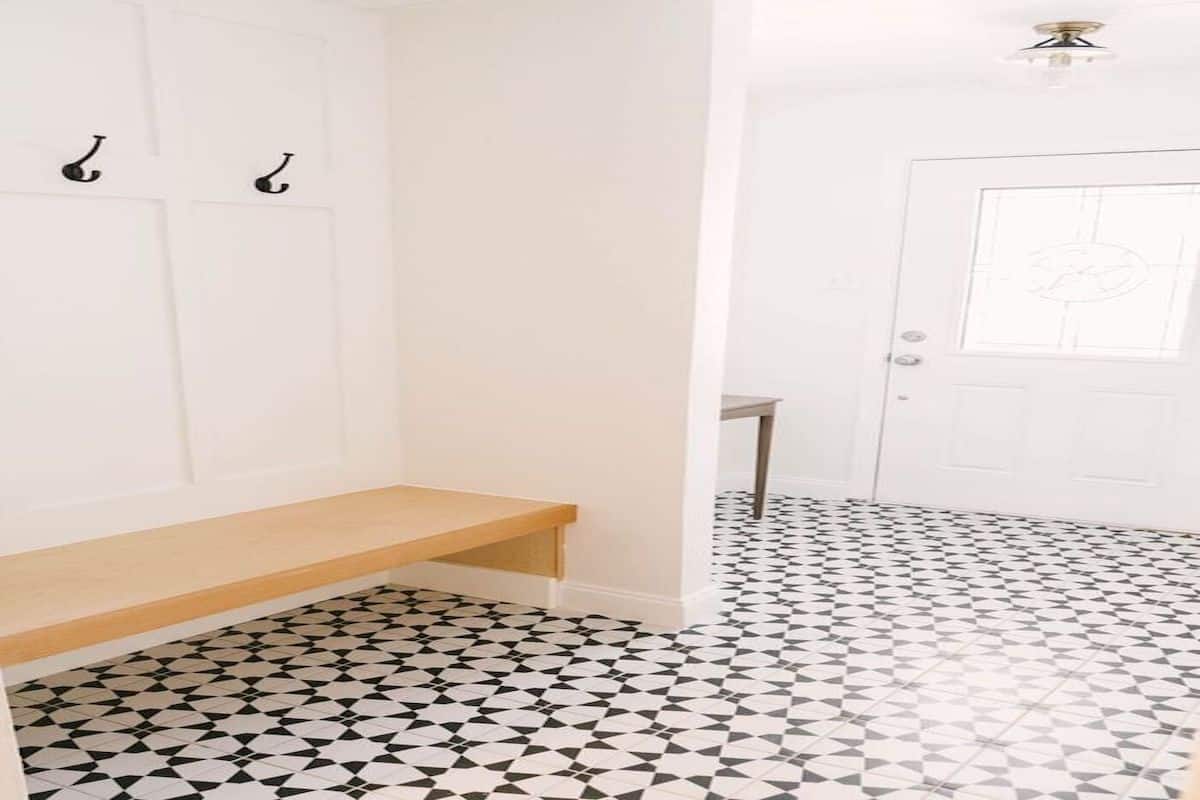 Having patterned tiles is like having wallpaper, but for the floor – it adds character and drama without being too overwhelming.
There are thousands of individual tile designs in many ways to create thousands of different designs. You can customize your tiles to match any aesthetic, with simple one-color tiles or even solid colors arranged in a cool pattern.
The advantage of floor tiles is that you can use peel and stick vinyl floor tiles and remove them if you move, and this for a relatively affordable price.
18. Go monochromatic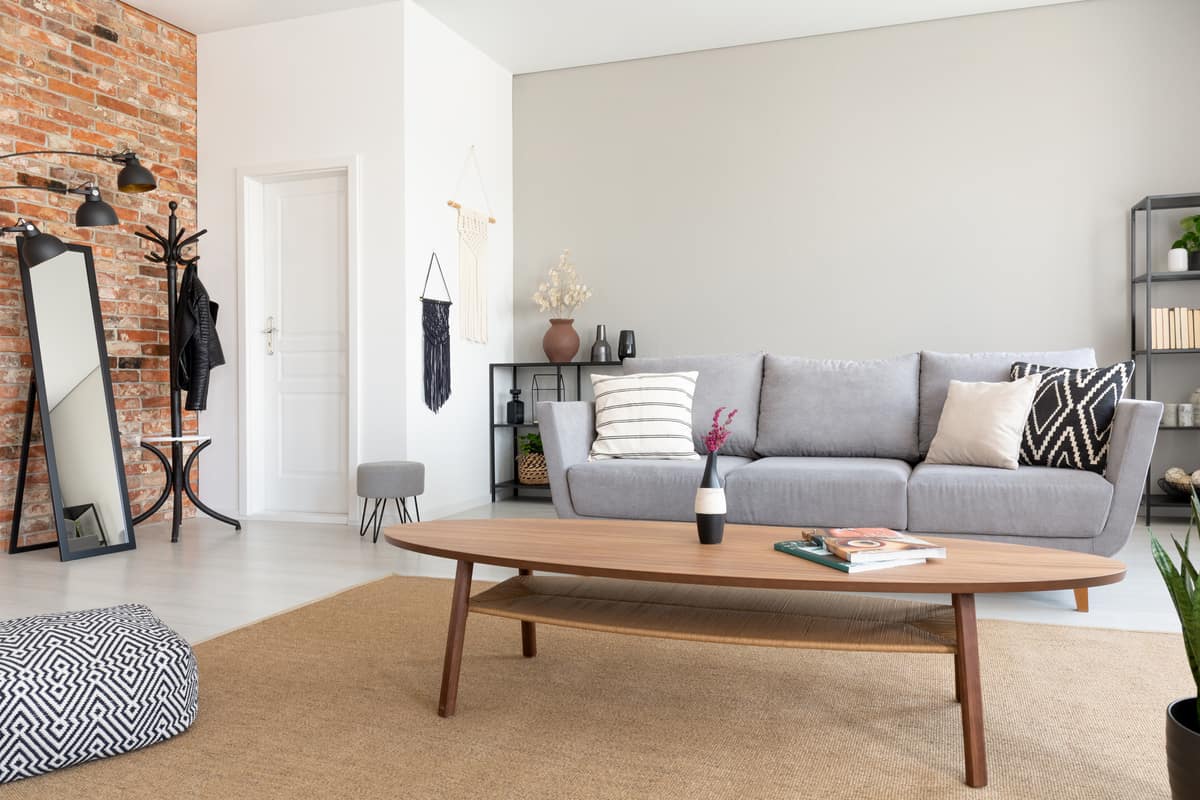 Sticking to one color and using lighter and darker shades to go with it can add depth to your entryway no matter how small it is. It also won't overwhelm the area with too many distinct colors, but you will still get a nice variation between shades. Even if you use a handful of different shades, monochrome colors will look clean and calm.
19. Hang up blinds and curtains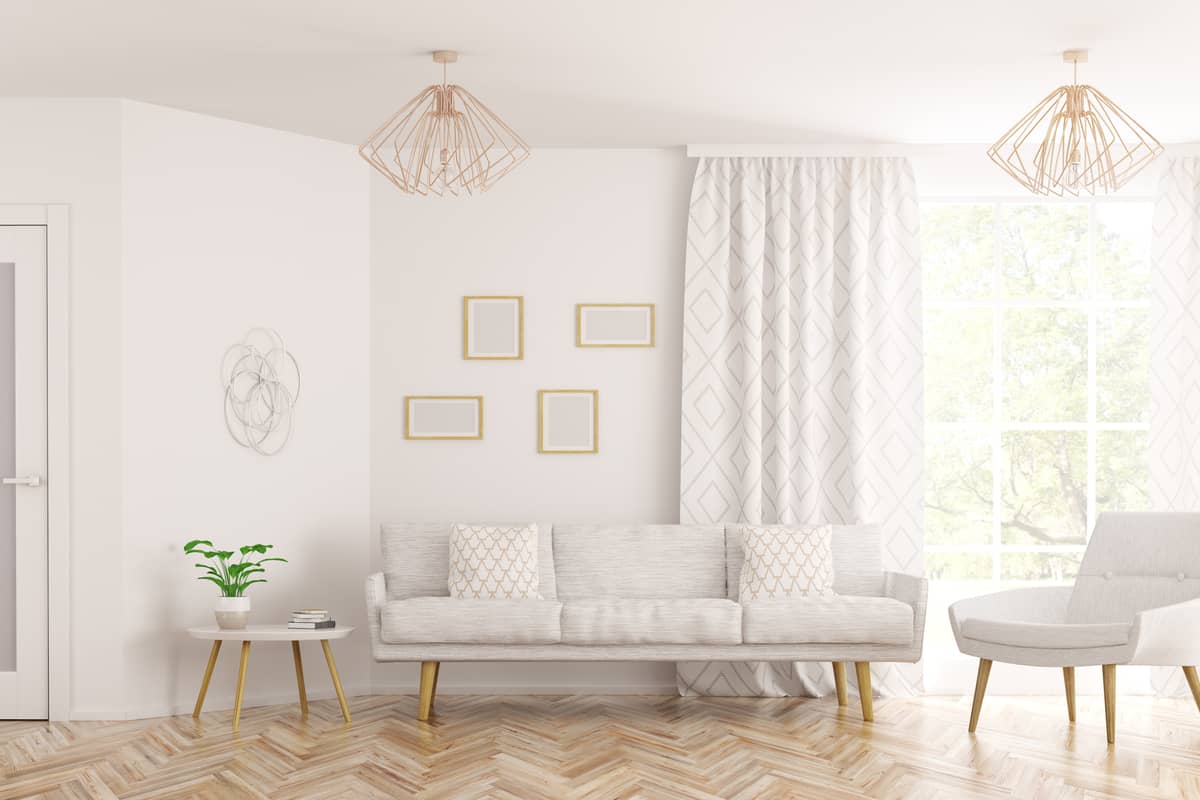 Incorporate dark colors – just as it is a bit overwhelming to paint an entire room in a bright color, a lot of dark colors are a bit too much if used in excess. However, when used in a smaller space like a hallway, dark colors can add drama without overpowering the rest of your decor.
20. Use natural woods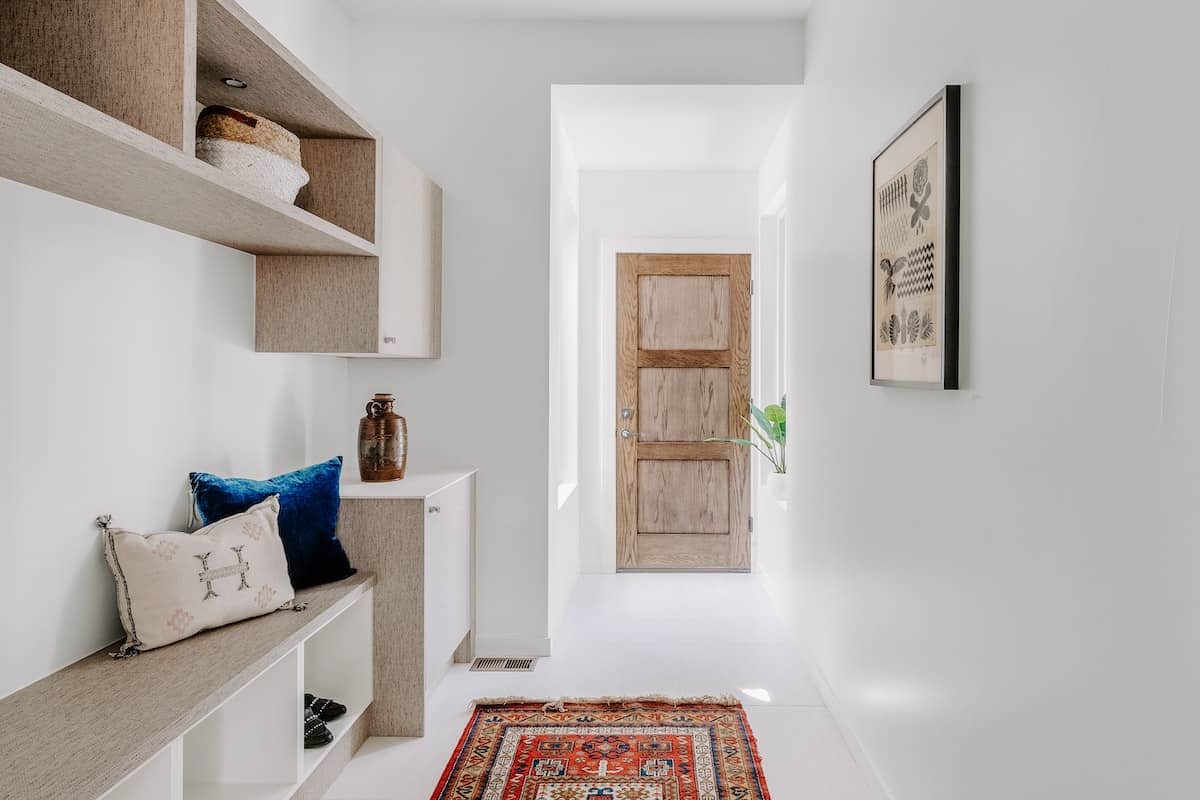 Choosing rooms with a natural wood finish can add coziness and warmth to the hallway decor, even if this is just one small element among many. Plus, the natural finishes blend well with almost any other material, and there's no shortage of stain color and wood types you can use.
21. Paint the door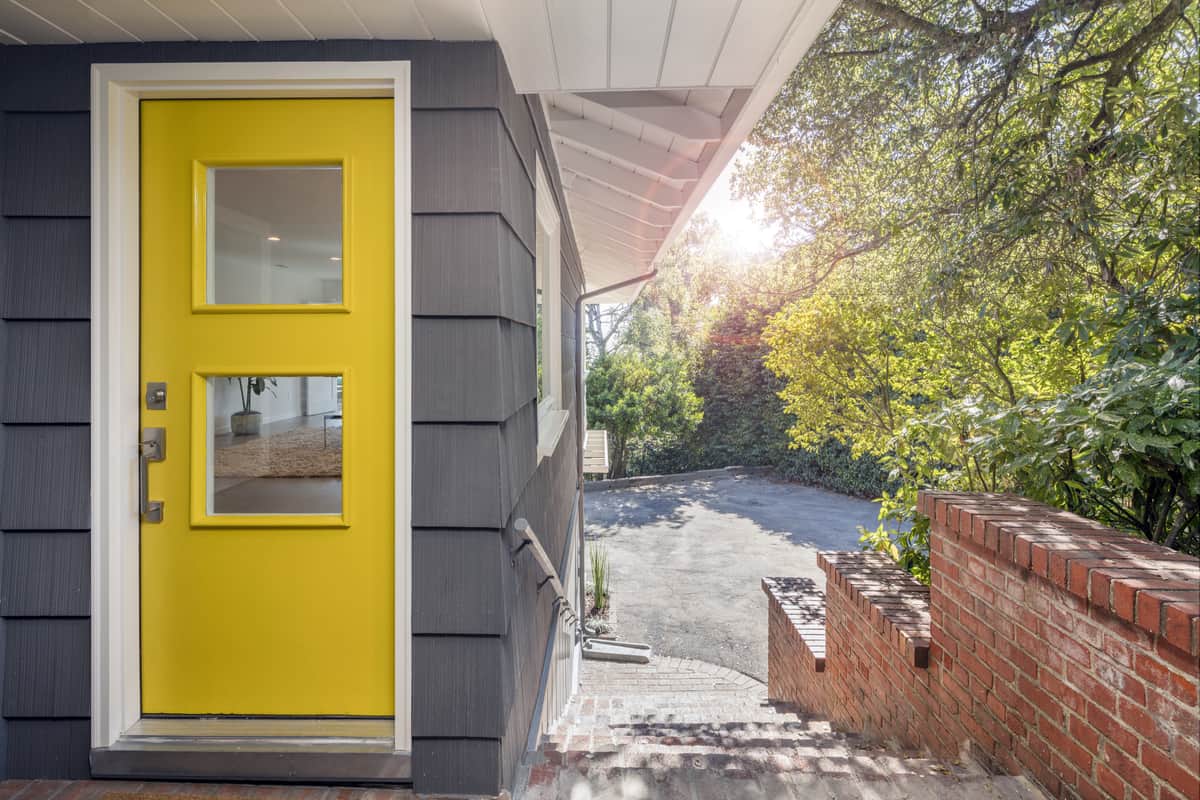 Walls aren't the only thing you can paint – doors can add a nice splash of color, too! You can choose a bright and bold color to make your door the focal point of your entryway decor. Or you can go for a softer color that will add even a bit of drama without distracting too much from the other decors.
22. Enhance everyday life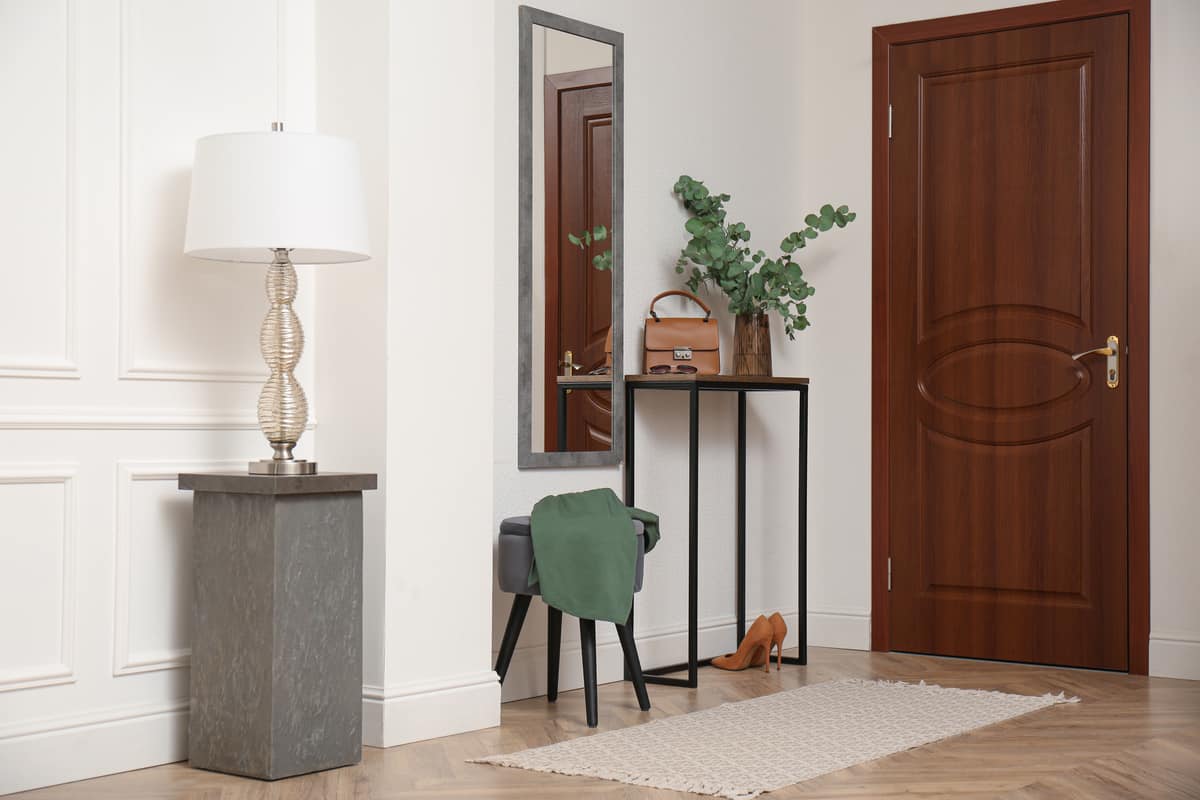 Your entryway gives guests a first impression of your home, but that doesn't mean it always has to look pristine and sterile. Let your entryway show signs that you live in your home – a hat on a hook, keys on a table, a coat on a chair, etc. You can always keep a hallway clean without it making it look like no one is living there.
Make a good first impression
Your entryway is the first look people have of your home, so you want to make sure you know how to decorate a hallway that makes a good impression. And like the rest of your home, there are so many different ways to style your entryway to give it a great design that represents you and your home. Start by using some of the tips we've shared above!
comments
comments