How to Find a One Bedroom Apartment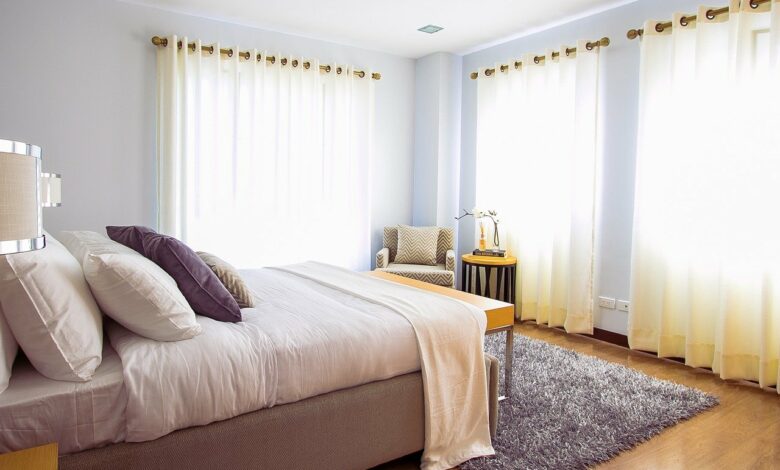 1 month ago
·
Justin Becker ·
Comments Off on How to Find a One Bedroom Apartment
Apartment living has been steadily growing in popularity, especially for young people who can't afford to buy or build a house. This can mainly be attributed to them being more affordable than houses, obviously. With that said, most apartments come with exciting amenities, including spacious parking, a swimming pool, washer/dryer, among other things, which also make them quite appealing.
Nowadays, many people prefer a one bedroom apartment for rent since it offers plenty of storage, comfort, and space, especially for two people cohabiting. They also are more affordable than a two bedroom apartment for rent.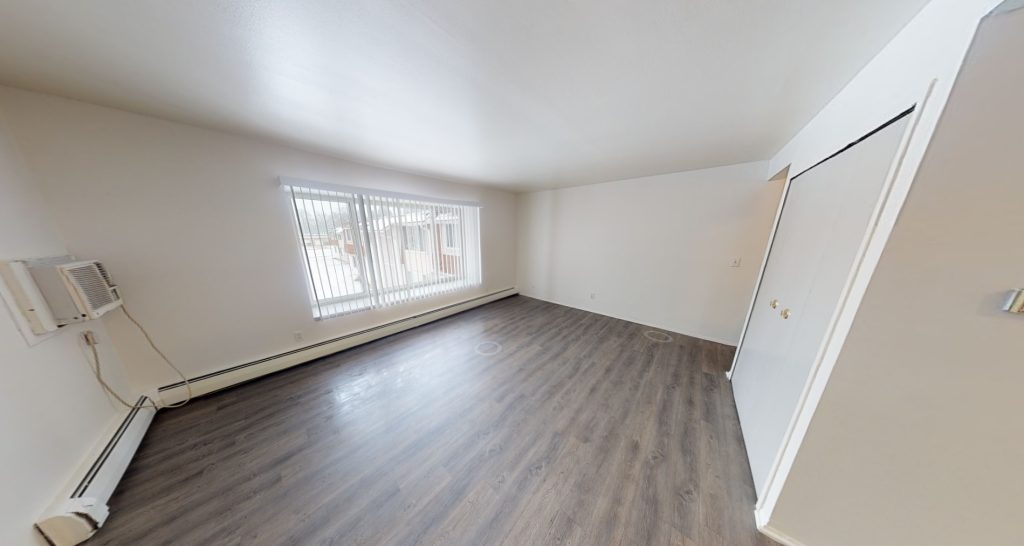 So how can you find a one bedroom unit that you like and at an affordable cost? Here, we help you with tips on how to find your dream apartment for rent.
Before we consider how you can find a one bedroom apartment, let us look at what one involves:
What Does a One Bedroom Apartment Typically Have?
A one bedroom apartment involves an open living space, a dining and kitchen area, and both a bedroom and bathroom that is detached from the living area.
With that said, one bedroom apartments vary depending on the floor plan and available space. These variations will also typically determine the average apartment rent you will pay. For instance, a one bedroom apartment for rent with more square footage will cost you more money. Learn about how much square footage do I need for an apartment here.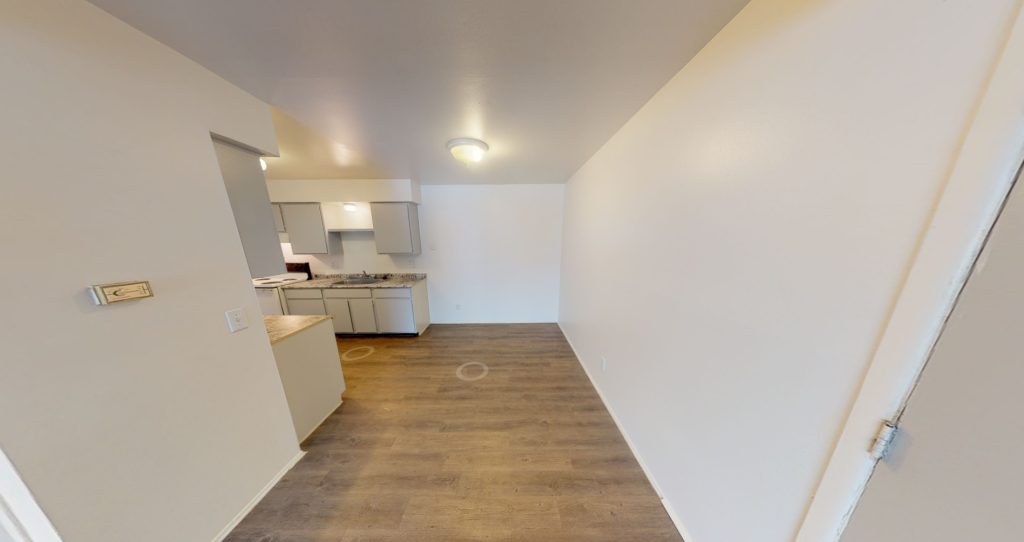 Consider Your Budget and What You Can Afford to Pay for the Apartment
Finding the perfect apartment can get exhausting since many factors are at play. However, with the proper research, you can comfortably go through the vacancies by comparing apartments and select one that is within your rent budget. Specifically, you should consider what you can comfortably afford as far as size (i.e. how many bedrooms and square footage), location (i.e. what is within walking distance), and amenities are concerned. In most parts of the U.S., the location of an apartment for rent, along with its square footage, determines its cost.
If you want to pay less for more space, you should stay away from the downtown city areas. Densely populated locations usually cost more per square foot.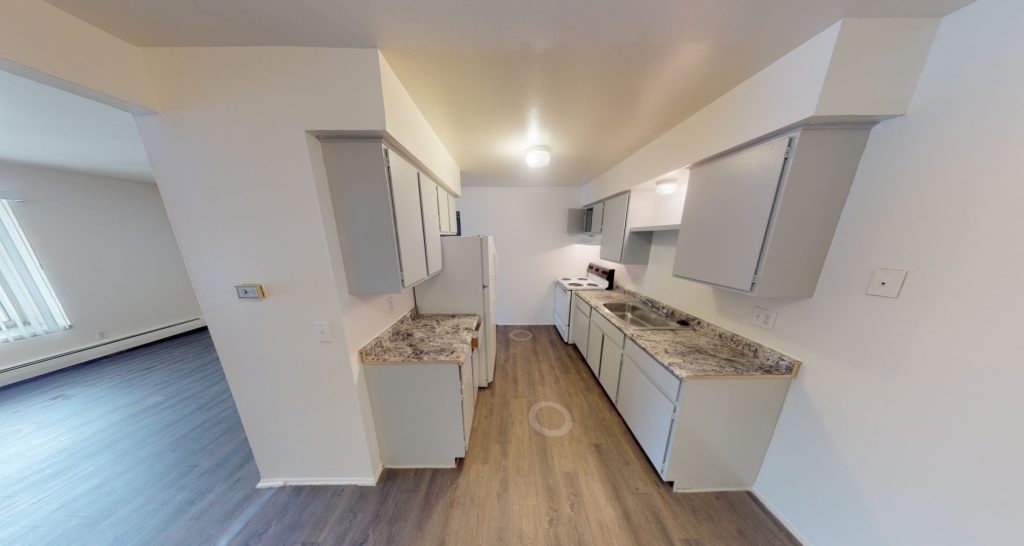 You should also consider the floorplan of the one bedroom unit you want. You can start by thinking about how you plan to use the rooms. For instance, will you separate the living space into a sitting and dining room? If so, then you need a larger living space. Learn more about how to maximize space in an apartment here.
Visit and Inspect the Apartment to Determine Shortcomings
When it comes to relationships, people don't commit to others without first going on a few dates. The same thing should apply when it comes to apartment hunting. You should visit the apartment several times before committing to an apartment lease.
During your tour, you should scan and inspect your potential one bedroom unit for the conditions of the walls, appliances, and carpets, just to name a few areas. You can also walk through the unit to check how welcoming and friendly your potential apartment for rent is. This is also the time to ask questions regarding the apartment and to see if the landlord responds quickly to repairs. Be sure you learn what to ask when apartment hunting.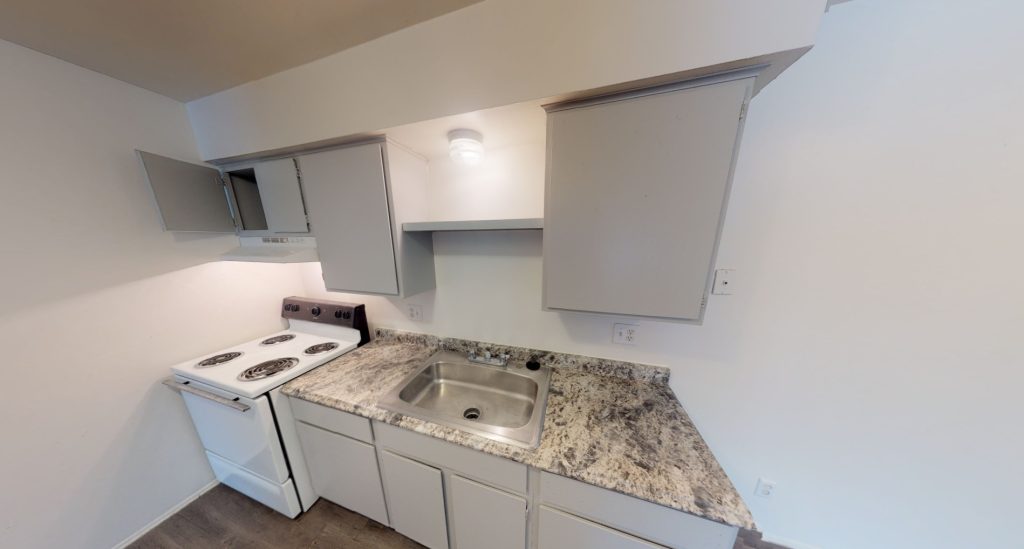 Consider the Community and Neighborhood Around the Apartment
Whether you are moving to a different part of the same town, looking for an apartment in a new city, or downsizing to an apartment for rent that is smaller within your current apartment complex, you should find an apartment in a community that meets your needs and reflects your personality. Here, you need to think about things like your routine errands and daily commute to work.
The neighborhood you settle in should enable you to accomplish most, if not all, of your needs with great convenience. For instance, how far is the apartment from the grocery store, shopping malls, or laundromat? The closer these things are, the better for you.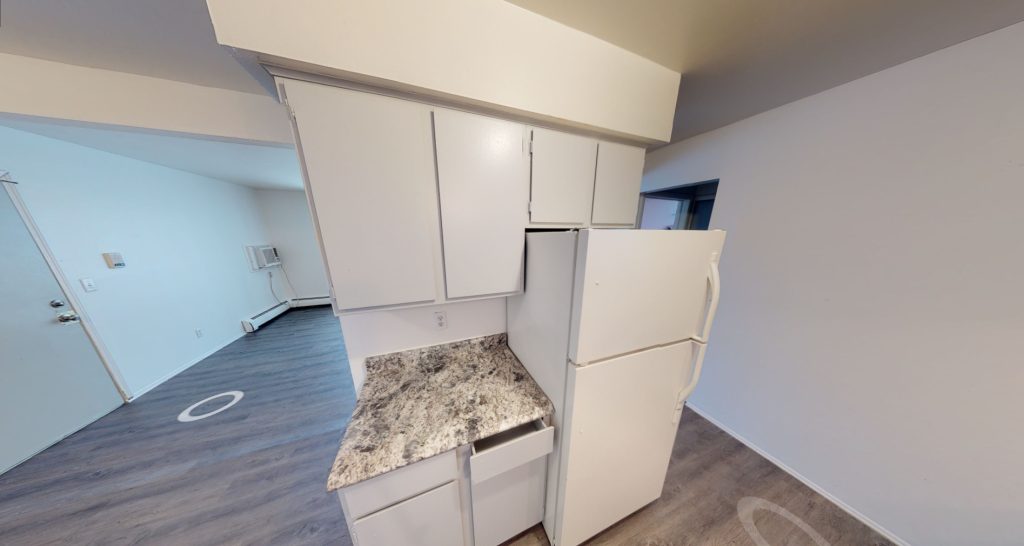 The most important thing is to select a place you can call home. Learn how to make your apartment feel like home here.
Where to Look for the Best One Bedroom Apartments
If you are looking for an apartment in Farmington Hills, MI, there are specific avenues you can use to get an apartment with ease.
First, you can approach reliable brokers or real estate agents in Farmington Hills, MI. In most cases, they have information about vacant one bedroom apartments and their prices. However, you might have to pay them some money for their service, i.e. commission.
You can also visit your area of preference and ask locals regarding the available units. These are the people that understand the neighboring areas even better than brokers, in most cases. We recommend involving close friends or relatives around the locations you wish to find an apartment, too.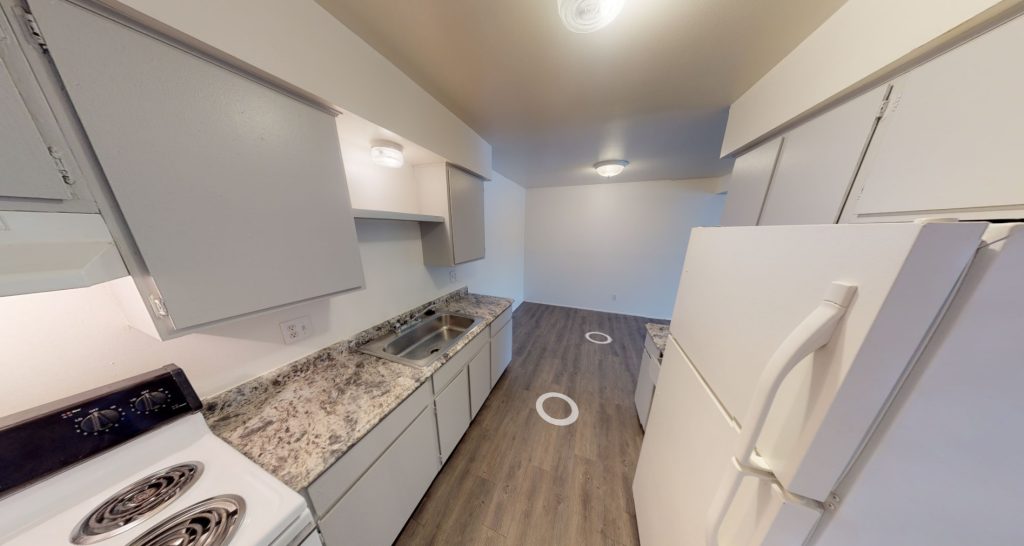 Also, what better place to look for a one bedroom apartment than an online platform? There are so many websites, where to find apartments for rent online, that list quality one bedroom apartments.
If you are looking for an apartment in Farmington Hills, MI, we recommend using the following websites:
●       Craigslist
●       Apartments.com
●       Realtor.com
●       Zillow
Facebook is also another great platform to get a one bedroom unit. Several rental apartment groups list available apartment vacancies on Facebook. Don't forget to utilize saved searches so you are able to compare all of your favorites before deciding to go visit them in-person.
With all of this being said, please be aware of scams and fake listings with online platforms. Some people pretend to sell apartment units they don't own in order to get money from ignorant prospects. Just stick to websites like the ones we have recommended above.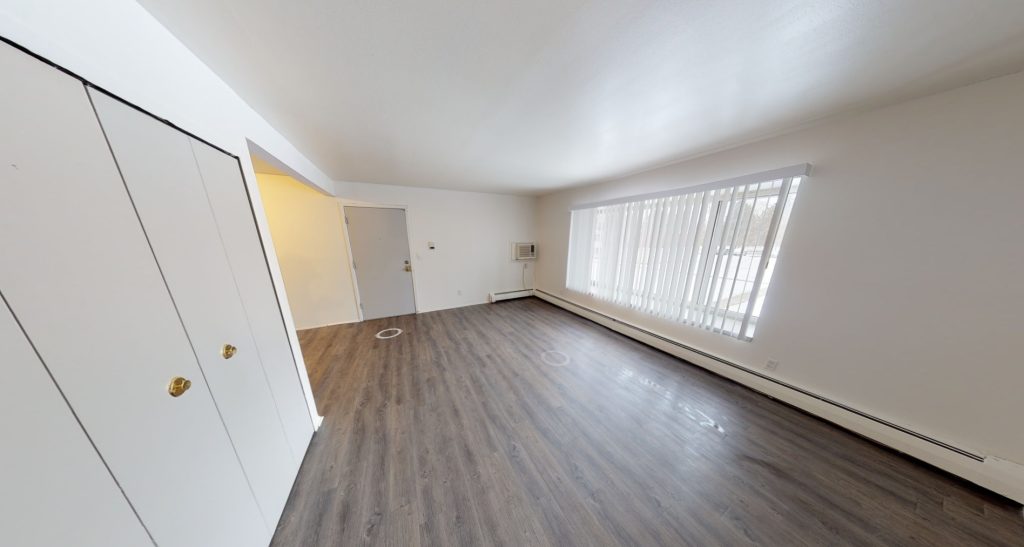 Why Should You Consider a One Bedroom?
We recommend a one bedroom unit due to the following reasons:
One Bedroom Units are Simple
You will never come across a simpler way of living than settling in a one bedroom unit. A simpler life offers the space and time to think about what matters and the freedom to focus on those things.
With 1-bedroom apartments, you will have more time to spend with family and will spend less time fixing the apartment issues, unlike you would for a house. For instance, you can spend more time in a park with your kids instead of doing home maintenance.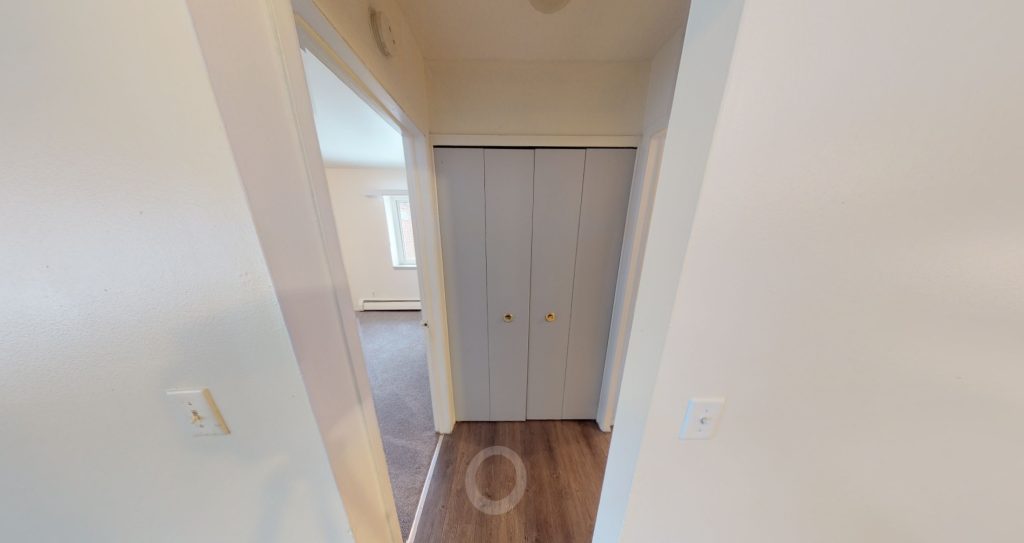 Apartments Offer Financial Flexibility
Any form of apartment living enables tenants to shape their spending around the lifestyle they feel is important to them.
First, the average rent in apartments, especially in one bedroom apartments, is very low compared to two and three bedroom apartments. You will also save more money since you won't be involved in any forms of repairs or projects.
The result is that you will have more time engaging in a healthy lifestyle, generosity, and traveling thanks to more savings. For instance, instead of renovating your home, you can have more money to take your family out and create memories.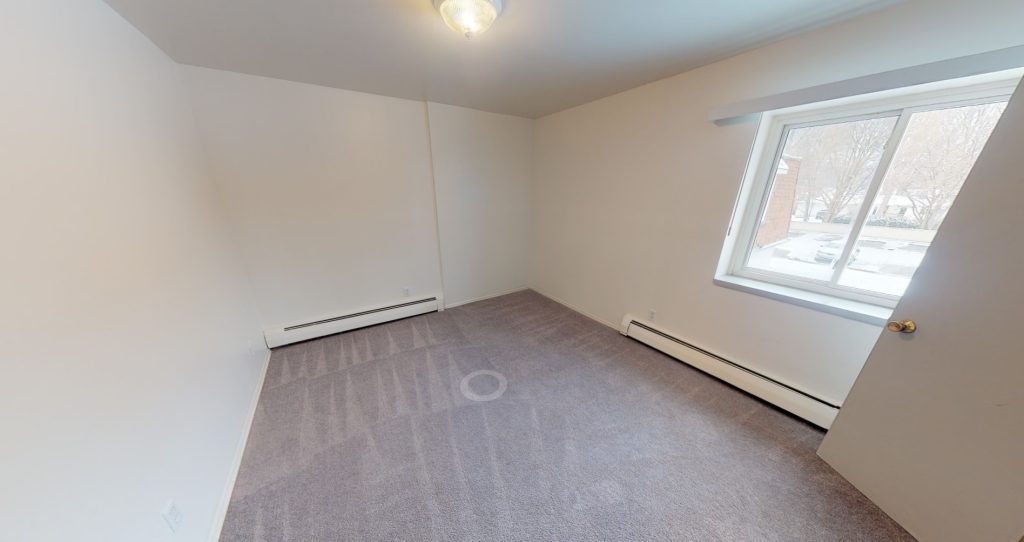 You Can Create More Connections
There is no hiding the fact that connections are built more in smaller spaces. The connections can be within your faith, friends, or family. If you have less space, prayer, self-care, and/or family time could become more of your daily order. You will also play more, which translates to more fun in your life, and take more time to have meaningful conversations with friends and family.
Smaller Spaces Allow for Fewer Material Things
Since a one bedroom unit is smaller, it can't fit many things. Such spaces attract minimalists by nature, but also offer you a chance to edit your life by making decisions on the things to keep in your home. With that said, you still get more space than a studio apartment.
If you allow clutter to pile up in your home, you are certain of losing living space. You will not be tempted to purchase extra stuff in a smaller space since there is little to no room to keep them. When you decide to add new things, nonetheless, you may be forced to exit others.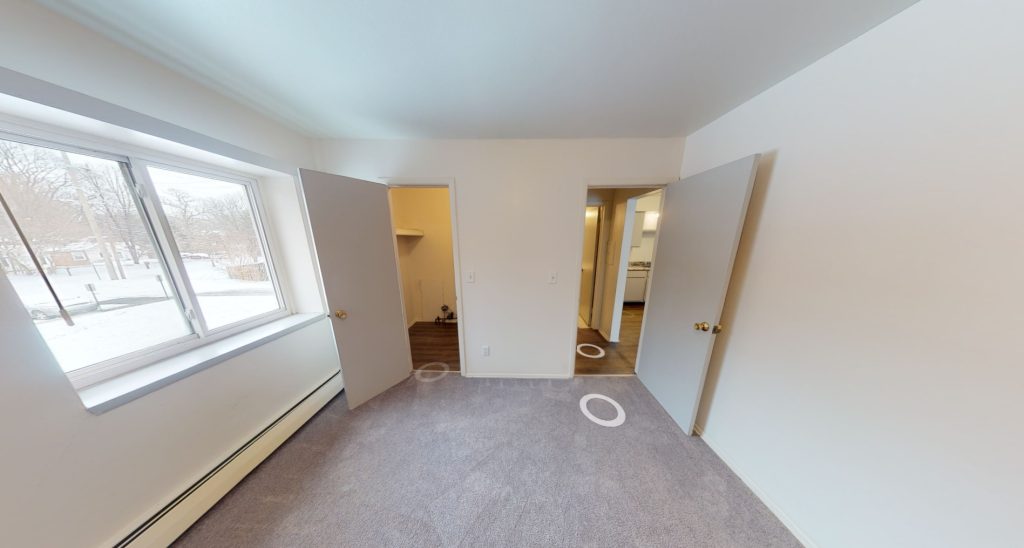 With a small space, you will acquire the feeling of enough and become highly motivated to keep a good balance.
You Will Be More Content with Your Life
True happiness is in finding a purpose and being true to self. According to research, more possessions rarely translates into more happiness.
We do not doubt that raising your family in a one bedroom unit will instill contentment in your children. It will help them realize that you don't have to have so many possessions to be happy.
Your Apartment will be Tidier
All living spaces require constant upkeep and maintenance, but the less space you have, the less time you will spend cleaning your apartment.
We know that apartments have less space than houses. One-bedroom and studio apartments contain fewer spaces than two or three-bedroom units, even within the same apartment complex. Thus, you will spend less time and resources cleaning a one bedroom unit; and when the cleaning isn't overwhelming, you will feel more motivated to do it. Not to mention, living in a clean environment also brings peace.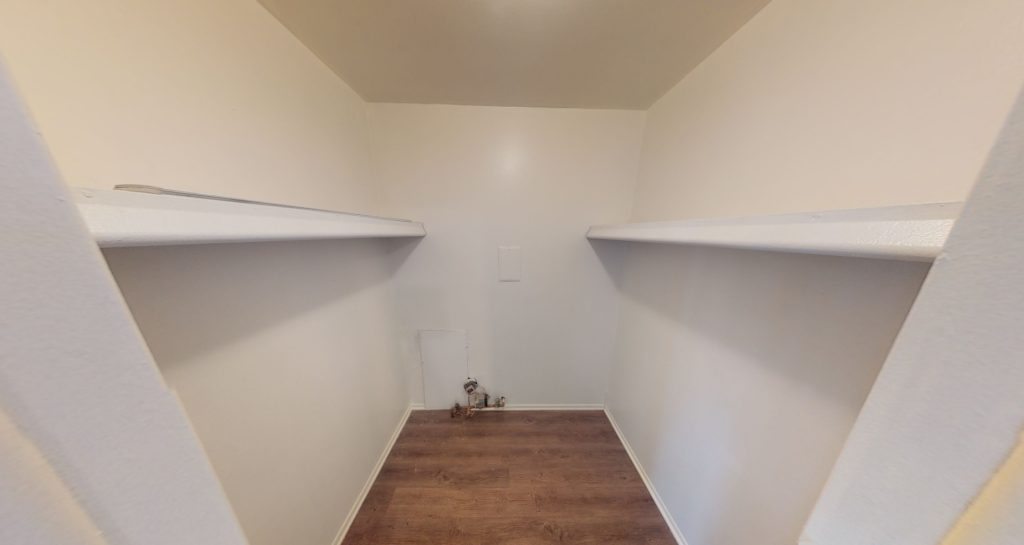 Additionally, home maintenance systems will become easy to operate. For instance, if you have a washer and dryer in a one bedroom unit, you will find it easier to do laundry than you would if you had to climb two sets of stairs to do it. Research has proven that being closer to your daily chores increases the chances of doing them.
You will Gain the Joy of Community Living
Most apartments are developed in a community setup. If you acquire a unit around such areas, you are likely to meet new people and engage in several activities, including bike riding, football, and partying. This is a great way to make new friends and create quality networks in the process. In such a setup, it's hard to feel socially isolated.
Consider Botsford Place Terrace Apartments and Our One Bedroom Apartments for Rent
If there is one place you are guaranteed to get quality one bedroom apartments, it is Botsford Place Terrace Apartments in Farmington Hills, MI. Our apartments have a great location, being just a few minutes from several major cities near Farmington Hills, MI. Cities such as Detroit, which is another great place to consider renting. Checkout our renter's guide to moving to Detroit.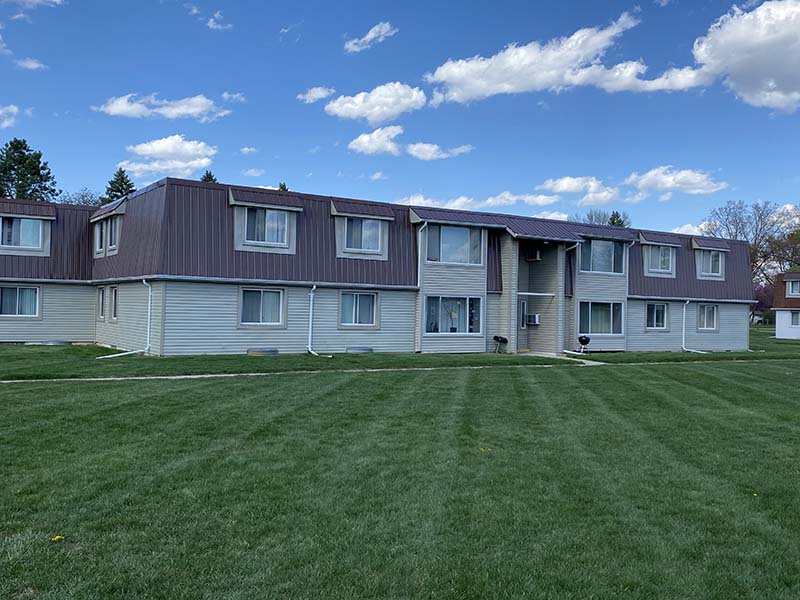 For your information, Farmington Hills, MI is safe. In fact, it is considered one of the safest cities in all of Oakland County. Our Farmington Hills apartments are perfect for families, retirees, and young professionals.
The apartments are also close to many Farmington Hills parks and major recreational establishments. Also, if you have school-going kids, twe are within the Clarenceville School District, which is home to the top Farmington Hills schools.
Botsford Place Terrace Apartments offers safety and security checks, sponsored events, ample parking, and top amenities, all of which comes at an affordable average monthly rent.
We invite you to come checkout your new Farmington Hills, MI home at Botsford Place Terrace Apartments.
What Amenities and Apartment Features are Available?
People love Botsford Place Terrace Apartments thanks to the features and amenities we offer.  For your information, our 1-bedroom apartments contain:
●       Custom cabinetry
●       Spacious walk-in closets
●       Air conditioning
●       Open living space
●       New appliances
●       Spa-like bathrooms
●       Attractive hardwood flooring
●       Updated countertops
●       New vanities
●       Cable ready
●       Internet ready
●       Luxurious carpeting
●       Energy-efficient lighting
●       Garbage disposal
●       Extra storage
The Final Verdict
With the average rent trends going up almost yearly, many people are now opting for the cheaper one bedroom apartments. While getting the perfect one bedroom apartment might be difficult, you can easily manage with the right information.
Ensure that you rent a unit that you can afford without straining financially. You should also visit the apartment before you commit to the lease.
To find an apartment with ease check the online sites we have mentioned above. With that said, for the best units available, we recommend Botsford Place Terrace Apartments for rent in Farmington Hills, MI. Don't forget to inquire about our rent specials.