How To Make Room For A Mini-Coffee Shop In Your Own Apartment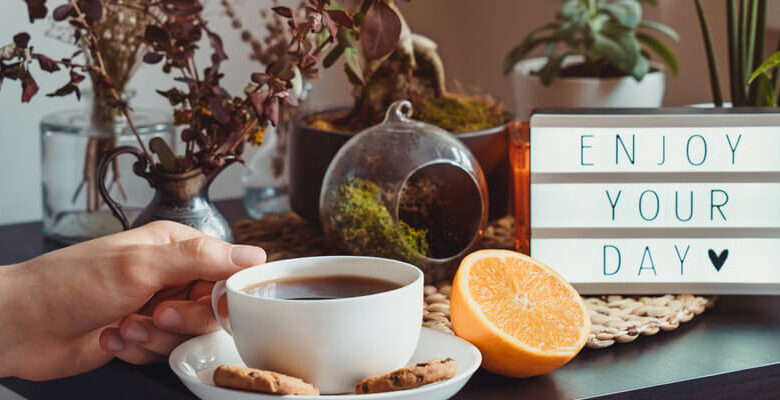 If you live in an urban area, you probably have plenty of options for buying a great cup of coffee around every corner. However, having your coffee every day can consume a large chunk of your budget – more than you probably think. A cappuccino in Seattle, for example, a city synonymous with amazing coffee, costs around $ 5. It's about $ 25 a week. $ 25 per week multiplied by 52 weeks per year equals $ 1,300 per year, without the occasional addition of cookies, muffins or croissants. Not to mention the fact that you might not have the time or the opportunity to go out every time you crave a good cup of coffee.
"Shark Tank" investor guru Kevin O'Leary says he never spends money on coffee: "Do I pay $ 2.50 for a coffee? Never, never, never do I do that, "said O'Leary CNBC do it. "It's such a waste of money for something that costs 20 cents. I never buy a frape-latte-blah-blah-blah-woof-woof-woof for $ 2.50. "Instead, he does it at home. So why not follow his lead – as a business connoisseur – and make your own mini-cafe in your apartment? You'll save a pretty penny and enjoy some quality flavors. that will spice up your mornings. With all those homemade roasters everywhere, it's pretty easy to get good quality beans. Here's what you need enjoy the full coffee experience in your own apartment:
Free up space for your coffee corner
You'll be much more stimulated to brew your daily coffee instead of going out to buy it or have it delivered if you have everything you need close at hand – a brewing space and a comfortable place to enjoy it. .
Free up space on your kitchen counter for all the equipment and utensils you need for brewing coffee. If your kitchen is small and you can't sacrifice counter space, a kitchen cart on casters is a great solution. It is compact; it allows you to keep all coffee equipment in one place and even roll everything from one place to another.
You may need to change things up a bit in your house to create room for your mini-cafe. One way to create more space in a small apartment is to use self storage. Following our example from Seattle, you should know that a 10 × 10 self storage unit in Seattle rents for around $ 150 per month, according to Yardi Matrix, and you can use it to store a variety of items, including sports equipment, additional furniture, appliances, off-season clothing, etc., thus creating more space at home.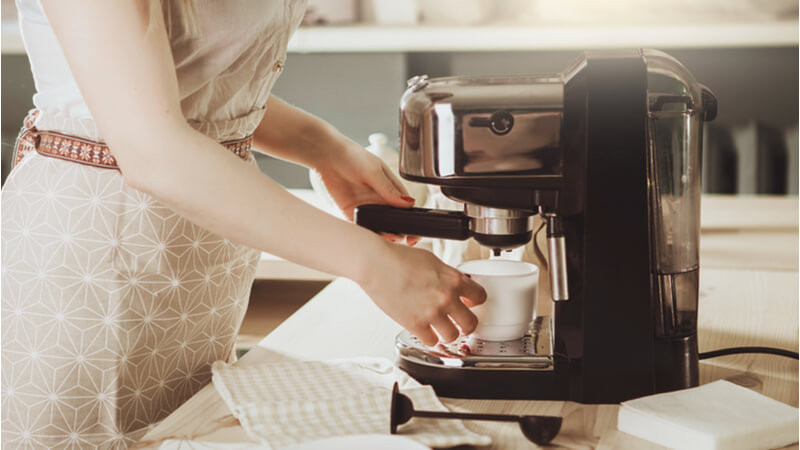 Get your coffee paraphernalia!
A real cafe offers different types of coffee and coffee-based drinks, so if you want the full experience at home, you should also be able to make espressos, cappuccinos, cold brews, etc. Here are the main utensils you should consider getting yourself so that you can make a wide variety of coffee drinks at home:
Get one that works with ground coffee or coffee beans, not coffee pods. It would be a shame not to make the most of what cities like Seattle have to offer in terms of coffee, and that is access to freshly roasted coffee beans of incredible quality. Coffee pods never taste as delicious as fresh beans, nor are they environmentally friendly.
Alternatively, you can prepare your coffee in a Mocha pot.
You can use it on your stovetop and it's much cheaper than an espresso machine. It is also very durable and takes up little space, while still producing good quality strong coffee, comparable to what you get from an espresso machine.
This is a newer addition to the arsenal of coffee aficionados, but it's a versatile and compact tool that lets you brew espresso or cold brew coffees.
The appliance is perfect for brewing sweeter and more aromatic coffees. You can also use it for cold infusions and even herbal infusions, so it brings a lot to the table. It's also affordable, compact, and looks great on your kitchen counter.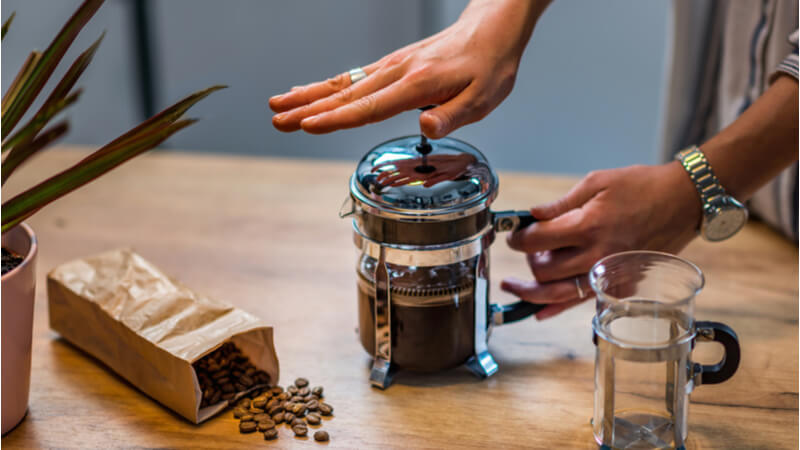 A device for frothing milk
Most espresso machines have this option included. However, if you don't have an espresso machine or find the steamer attachment difficult to use, you might get a hand milk frother or one a stainless steel it will last you a lifetime.
It's great for slowly boiling a strong, tasty cup of coffee – and you can have even more fun trying to read the future in the park of your cup.
Get one if only for the smell of freshly brewed coffee. However, you should know that coffee grinders for home use are not as good as professional grinders, and it will be difficult to get the correct grind size for each type of brew you want to make. Another option is to ask the coffee roaster where you get your beans to grind them for an espresso, a Moka pot, a French press, etc.
Enhance your lounge area
Once the brewing area and utensils are all sorted, it's time to set up a comfortable place to enjoy your daily cup – you don't get the authentic coffee experience if you drink your coffee at your desk while you work.
You should be able to relax for half an hour – so pick your favorite spot in your apartment and take it to the next level. Is this your balcony? Then find a cute chair and table and create an outdoor setup for yourself. Or maybe you like the view from one of your windows? If so, you should make it your coffee break space. Explore the idea of ​​installing a window bench – it can provide a bit of extra storage, you can make it comfortable with pillows, and it doesn't take up a lot of floor space. The main goal is to create an oasis of relaxation for yourself.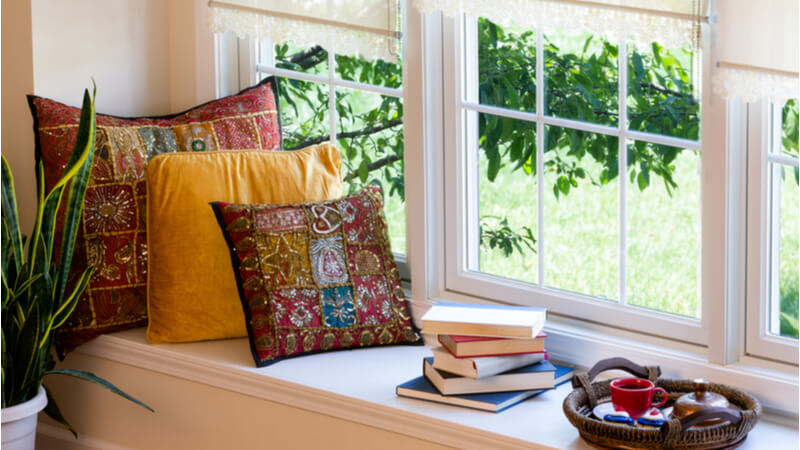 To show creativity!
Don't limit yourself. Instead, try different ways of brewing your coffee. Use spices like cardamom, nutmeg, cinnamon or cloves to enhance your daily cup. Experiment with milk, cream, syrups, chocolate and ice cream to create your own specialty coffee drinks. Not only will you save money – these Frappuccinos don't come cheap – but you'll also be able to control how much sugar you add to your drink. You can also get creative with the coffee grounds left behind after brewing coffee – they're great as a fertilizer for your potted plants, for exfoliating your skin, or for tenderizing your meat before cooking.
As you can see, there are multiple benefits to getting serious with your coffee at home – so why not give it a try?