It's Time For A Spring Patio Glow-Up: 7 Experts Share How To Start A Patio Garden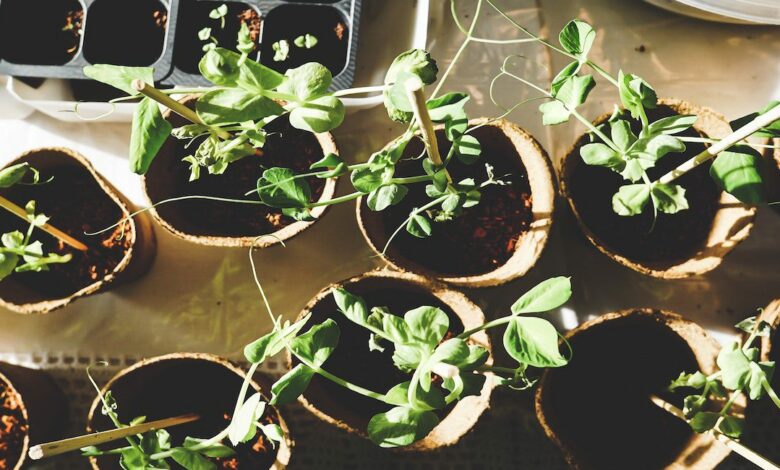 The season for new beginnings is right around the corner, so now is a perfect time to start thinking about how to start a patio garden this spring. Whether you have no green thumb or you're already a master gardener, the possibilities for planning a patio garden are endless.
Celebrate spring by following these expert gardening tips, they can show you how to start a patio garden that your friends will be envious of in no time. Here's what you need to know.
1. Choose what you want to plant wisely
"When selecting plants for a patio garden, make sure they look good, grow well in your area and serve a purpose," says Jim Peterson, owner of Garden Design. "You can choose plants that add fragrance, create privacy, attract butterflies, provide food or even repel mosquitoes."
2. Establish a game plan
"The most successful projects, including patio gardens, start with a good plan! After assessing the sun/shade exposure, remember that 80 percent of your success is your soil," says Jon Dean, co-founder of iScape. "For a $10 plant, dig a $20 hole. Mix it up. Plant annuals, herbs, perennials, tropicals and shrubs. Consider various-sized containers. There are no mistakes if you love it…and if you can't envision what it will look like? Download the iScape App and see the finished project before you ever pick up a shovel!"
3. Pick up high-quality potting soil
"The most important thing you can do for patio container gardens is use good potting soil in your containers and lots of it," says Sharon Dwyer of The Ordinary Gardner. Every spring use fresh high-quality potting soil, or better yet make your own! Use the largest container you can manage, placed on a wheeled dolly to move easily, to provide plenty of soil nutrients and room for deep roots to support big, vigorous and healthy plants."
4. Invest in fertilizer
"Pick your soil carefully as you start a patio garden, as it will be supplying the nutrients in your garden. Happy Frog by Fox Farm is our go-to recommendation," says Kris from Shoal Creek Nursery in Austin, TX. "Read plant tags to make sure you are not over planting — crowded plants mean less production. Fertilizing throughout the season will result in a bigger and tastier harvest. Try Rose Glo granular fertilizer."
5. Consider how much sunlight you get
"When deciding what plants you would like to grow in your patio garden, it is important to consider the hours of sunlight your patio receives so that you can select the right plants for your patio," says Krista Green of Zone 3 Vegetable Gardening. "Also consider what part of the day your patio receives sunlight. With six hours or less of sunlight during the first half of the day, select part-shade or shade plants such as fuchsias, impatiens and begonias for flowers, or spinach, kale and herbs for an edible patio garden. If your plants will receive more than six hours of afternoon sunlight, select from the wide range of full-sun plants for your patio garden. Check plant tags and seed packages to determine sunlight needs for the plants you wish to grow."
6. Add some planter boxes to your patio garden

"Make your patio garden a point of focus this spring with beautiful western red cedar planter boxes. Not only do they help keep plants at the right temperature but they are also bacterial and fungal resistant! No matter what you choose to plant, your patio garden will look great for years to come," says Turf Fox.
7. Figure out where to place your patio plant containers
"Take in your patio area — how much space do you have, what areas are in full sun, partial sun or full shade? Then, make a plan of what edibles and non-edibles you want to grow in containers and make a note of where each container needs to go on your patio for success," says Wendy Komancheck, The Landscape Writer.
Springtime is the best time to start a patio garden
Need inspiration on how to start your patio garden this spring? Check out some of the most popular flowers, herbs, fruits and vegetables for the season and see if they're good candidates for your specific grow zone.
To give your spring garden a chance to thoroughly thrive, remember to wait until the last frost before putting any plants outside on your patio. For those who want a jumpstart on their seedlings, feel free to start your seeds indoors six to eight weeks before — just keep them indoors, don't let them battle the elements outside.
Know your grow zone
Tea USDA Plant Hardiness Zone Map tells gardeners and green-thumb wannabes exactly what plants are most likely to thrive in any location across the US Based on the average annual minimum winter temperature, the zones are divided by 10-degree F zones.
To find your specific grow zone, check the Plant Hardiness Zone Map or search by ZIP code here.
Flowers
If you're looking to add fragrance and color to your patio garden this spring, you can't go wrong with flowers. These are some of the best flowers to plant for the springtime:
allium
Buttercup
creeping phlox
Crocus
Columbine
Daffodil
Epimedium
Gladiolus
Glory of the Snow
Hyacinth
hydrangea
Iris
Irish Moss
Lenten pink
Lily of the Valley
lupine
Marigold
Pansy
Petunia
Primrose
Snapdragon
Snowflake
sun flower
Sweet Alyssum
Sweet Pea
tulip
Zinnias
Herbs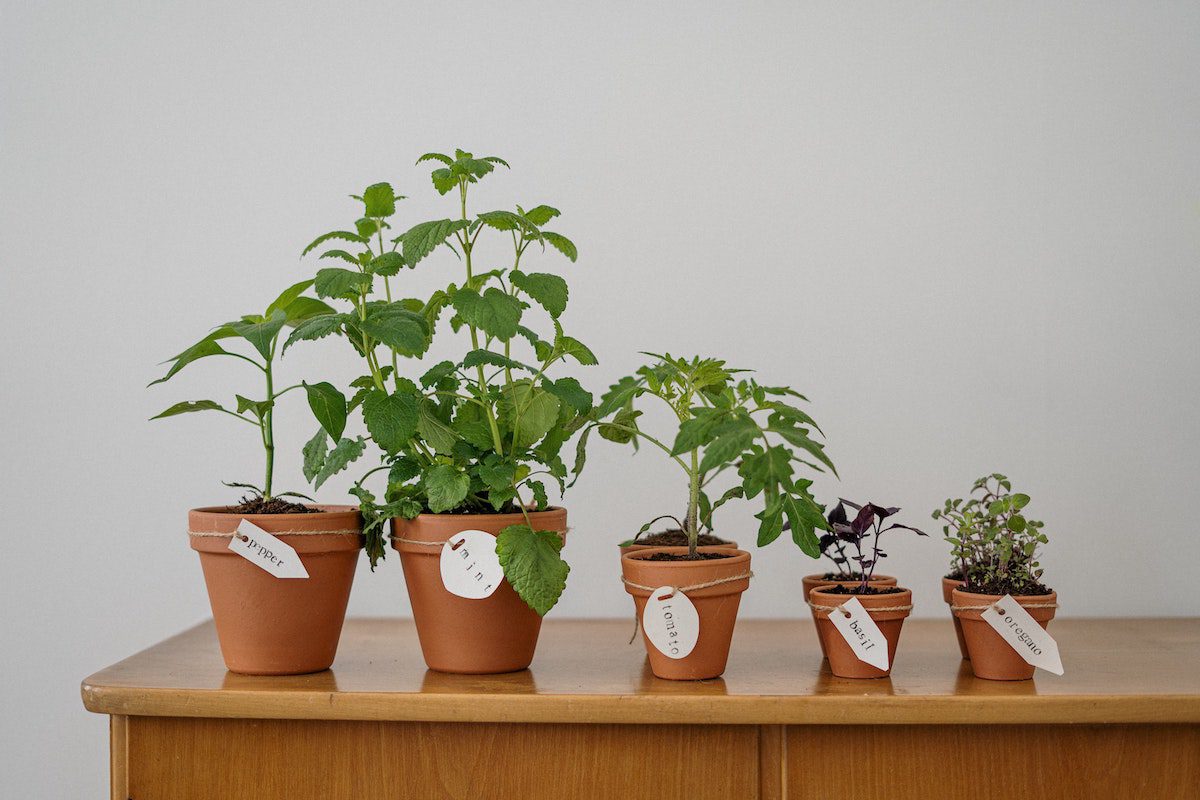 Easy to grow and maintain, herbs are some of the most useful types of plants. To get the most out of your spring garden, pick a few herbs to plant on your patio. Any of these will do:
Basil
chamomile
Chives
Cilantro
Dill
Fennell
Garlic
lemon balm
mint
Oregano
Parsley
Rosemary
Wise
thyme
Fruits and vegetables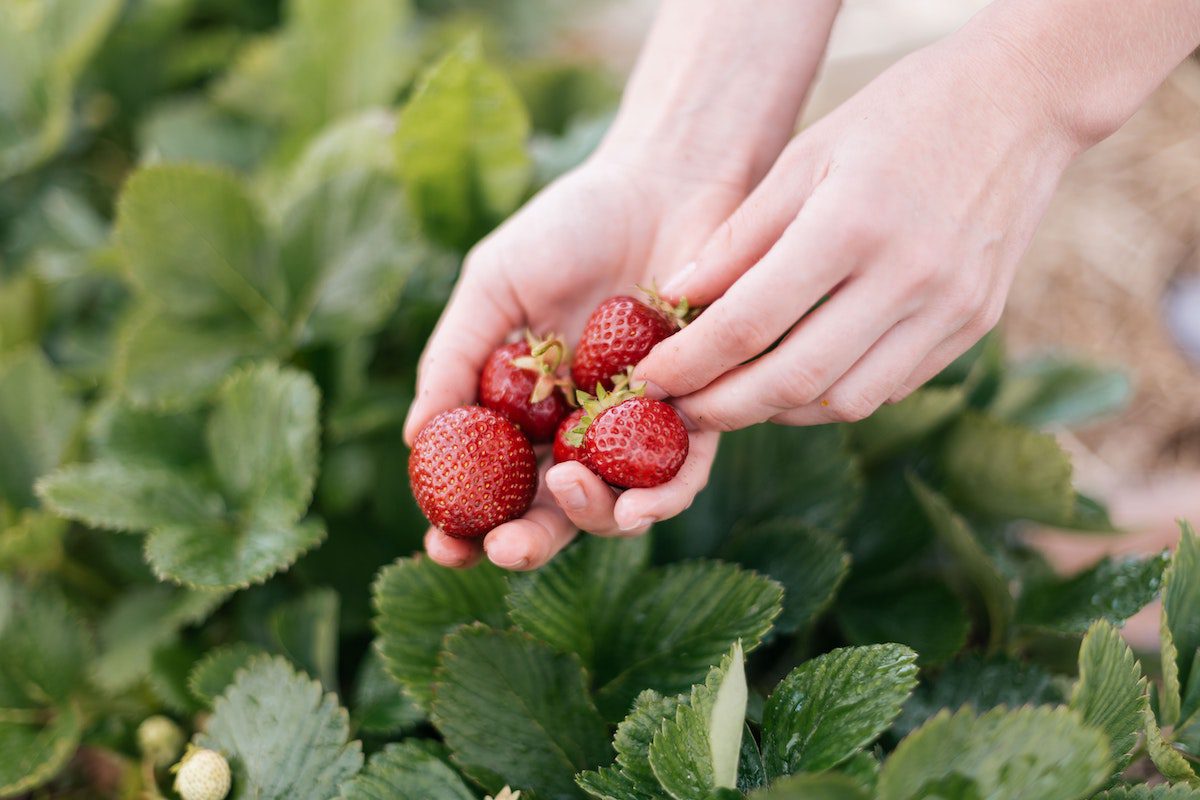 Before you start a patio garden this spring, decide what kinds of fruits and vegetables you want to spend time growing. If you're looking for an easy vegetable to grow yourself, try starting your garden off with carrots, cucumbers or radishes. For something sweeter, try strawberries or tomatoes. Start your patio garden with any of these fruits and vegetable seeds this season:
Apricots
Avocado
Beans
Beets
Broccoli
cabbage
Carrots
Cauliflower
Cucumbers
Grapefruit
Honeydew
Kale
Kiwi fruit
Kumquats
Lettuce
Onions
Peas
peppers
pineapple
potatoes
Radish
raspberries
Rhubarb
Spinach
strawberries
Swiss Chard
Tomatoes
Turnips
It's time to grow!
From seedling to sprout — we're rooting for your patio garden this season! To keep things growing on your patio all spring long, make sure you tend to your plants a few times each week (if not every day). After all, well hydrated and cared for plants are the key to a happy future harvest.