Kate Watson-Smyth on Post-Pandemic Design And Our New Normal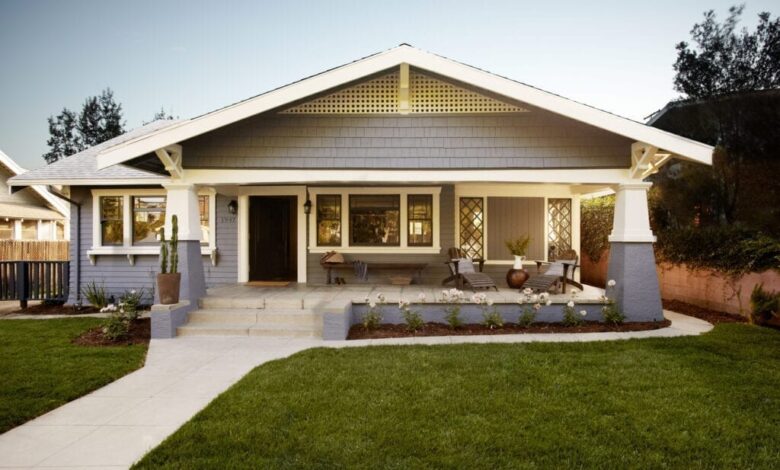 [ad_1]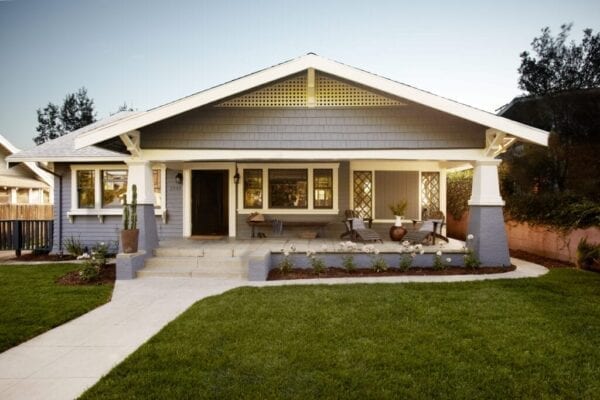 As we all adjust to a new normal and begin to usher in a new era of post-pandemic design, it's best to turn to the experts. We wanted to hear directly from inspiring home designers on ways to adjust your space during this time. So we talk to Kate Watson-Smyth, a renowned home designer and the best selling author who directs Crazy about the house, for essential design information.
Q: What are some of the ways you stay sane right now while staying home?
A: Well, in many ways, things haven't changed that much for me as I've always been writing at home so I'm probably reasonably well placed for a confinement. That being said, you would normally also not have two teenage children and a husband at home all the time. I eventually stopped watching the news all the time, even for a trained news reporter that became too much, and I make sure to dress and make up every day. If I didn't then, at least for me, it would be a small step to stay in my pajamas and in bed until lunchtime or longer. I wish I could say that regular exercise keeps me sane, but sadly I can't find the motivation to do anything.
Q: How can people organize or design their houses to accommodate their stay for long periods of time?
A: First of all, you need to find out what you need from your space and remember that it won't be that way forever. So if you need to move the coffee table to make room for a YouTube exercise class, or for the kids to build a giant fort out of cardboard boxes, go for it. Or if you need to make a suitable place to work at home, do it. If possible, move the sofa so that you can put a table by the window; You may have more space if the coffee table is gone!
The next really important aspect is that you should be able to distinguish between the workday and the relaxing afternoon. Use some of the time you would normally have spent traveling to put things away from work: laptop in a drawer, paperwork in a box that can slide under the table, or stowed at the end of the couch. Changing clothes is an effective way to change the mood and then spend the rest of your "daily commute" sipping a cocktail or ice cold drink to really get from work to home. We have made this a real ritual with a tray of drinks, a bowl of olives (usually canned) and a crunch or seven. We are definitely all eating too many French fries. If you have young children, they can watch TV while you have a cocktail hour. That way everyone takes a break from each other and can get back together for dinner.
In the morning, get your work stuff out of that box and set it on the table with your favorite mug and even a vase of flowers to make your desk setting feel more appropriate than improvised.
Research has also shown that surrounding yourself with family photos or keepsakes that bring back happy memories is key to being happy, so include some of those items on your new desk.
If possible, avoid working from the couch or bed or you will be caught up in the vibrations of work and difficult to relax at night.
Q: What lasting changes from the pandemic do you think we will see in home design? What do you see for the future of design?
A: I think it is clear that employers will have to accept that working from home is feasible, practical and does not have a negative impact on productivity. It is also possible that people run screaming back to the offices and refuse to work from home anymore! Joking aside, I think we'll finally see a rise in beautiful, well-designed office furniture that looks just as happy at home as it does at work. For example, right now office chairs are ergonomic and ugly and the best way to get around is to upholster one with the fabric of your choice. We may see more dining tables with built-in cable management and desks that can double as a dresser. Multifunctional furniture will be key: our houses are already multifunctional; furniture needs to be updated.
Multifunctional furniture will be key: our houses are already multifunctional; furniture needs to be updated.
Q: On your blog, you said that your philosophy is: "Your house should tell your story. It should make your heart sing when you open the front door. "What story will our homes tell now?
A: Now, at the time of writing, I suspect this is a story of chaos and disorder as people adjust to having everyone at home at the same time and throughout the day rather than going and come. In the future, perhaps the new design of the house will involve more natural light, either through skylights or internal windows. Since the houses probably won't get any bigger, our lifestyle will have to adapt to living in multi-functional spaces; maybe we will finally start buying less and buying better. I wonder if open plan living will go out of style; It's fine when you want to keep an eye on young children, but when you have more people living and working in the same space, you long for the walls to divide the areas and mean that one can work while another listens to music.
Q: Can you tell us more about how people can achieve that visual story?

A: If we are going to spend more time in our homes, then we have to get the right decoration and that means determining what we like and what our personal style is. When it comes to colors, always ask yourself how certain tones make you feel and decide if that's the right feeling for the room you're looking to decorate. Vintage always adds character to a room and creates a more personalized and individual look. But you can also paint cheap furniture to create something that is uniquely yours. In my new book. Crazy about the house, 101 interior design solutions (Pavilion £ 20) I say that before you start any plan, you should ask yourself six questions: who, what, when, where, why and how? Who does what, where and when? Why do you want to redo this room? How are you going to pay for it? The responses for a couple with a child will be very different than those for a couple in their twenties or a retired couple. Get these things done before you get close to a paint chip and you will already have an idea of ​​what you are trying to achieve.
Q: What are some tips for balancing functionality and beauty? What pieces can you think of that combine the two?
A: In an ideal world, if we look back at William Morris, then everything we have should be beautiful and useful. To quote another truism, beauty is in the eye of the beholder as well, so everyone's idea about it will vary. It is up to you to determine what function you need from your sofa so that you can purchase the right one for you. One person may want a large modular piece to lounge in and watch movies, while another wants something more vertical for conversation and cocktails.
But there are some pieces that are universal (a console with drawers can double as a desk and dresser), put the laptop in the drawer at night and take out the mirror. A bookshelf works both for books and for displaying happy memories in the form of photos or objects. A coffee table is good for family games and to rest your drinks. A stool can be both a side table and an additional seat. The Saarinen Tulip table is both a beautiful dining table and a great place to work. The Wegner wishbone chair is comfortable enough for dining and wrestling with spreadsheets.
Q: What two adjectives would you use to describe your interior style now? Have the two adjectives you chose when you started changed?
A: I always used to describe my style as urban glamor, I'm not sure I've strayed too far from that, although perhaps now it may be a bit more vintage chic.
About Kate Watson-Smyth:
Kate Watson-Smyth founded her multi award-winning blog madaboutthehouse.com in 2012 and has now written two best-selling books of the same name. It was the first indoor Instagram account in the UK to receive a blue check mark and has 226K followers. Along with TV host Sophie Robinson, he hosts the Interiors podcast "The great interiors " and is currently working on the next installment of the "Mad About The House" series.

You can find more information on Kate in her latest book, "Crazy about the house: 101 interior design responses, "On his blog and in Instagram.
[ad_2]