Live-Work-Play Apartments Quadrupled in 10 Years, Blending Lifestyle & Workstyle in a Post-Pandemic World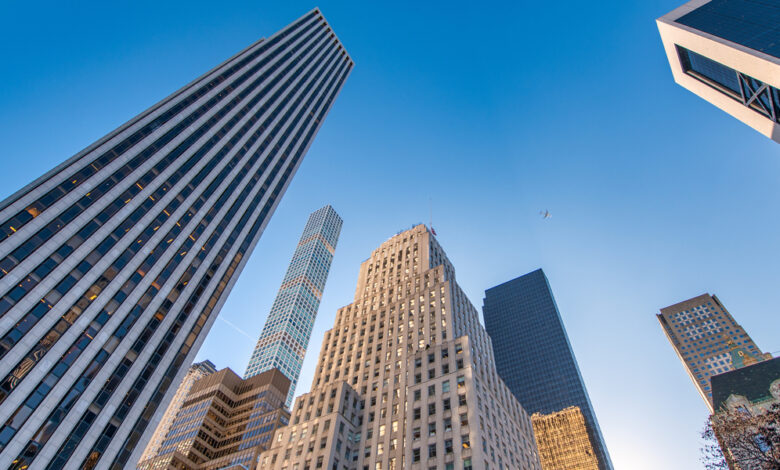 Apartments in live-work-play buildings are rapidly growing in popularity, quadrupling their number from 10 years ago, from 10,000 to 43,000 apartments per year. Manhattan, New York leads the overall ranking, with one-fifth of total US apartments in mixed-use buildings, while Washington, DC is the leader for the past decade.
As our work and home lives merge, especially for those who can work from anywhere, the line between our living space and our working space is blurring. However, if your work seems to be taking over your living space and working from home isn't for you, there is actually another way to work remotely: office spaces in your building. These days, an older idea in the form of live-work-play communities is suddenly gaining popularity in these changing times, especially among young millennial tenants, as it hosts the trifecta of our day-to-day activities under one roof: live, work and play.
Over the past 10 years, rental communities that include residential, office and retail space have evolved from an obscure niche into a fashionable lifestyle. According to data from Yardi Matrix, the number of apartments in live-work-play buildings has quadrupled, with 43,700 completed in 2021 compared to 10,000 just 10 years earlier in 2012. The race to build more of these " vertical villages" peaked during the pandemic, with 49,100 such apartments opening in 2020, when the convenience offered by live-work-play (LWP) attracted tenants seeking to have "everything" at their fingertips.
The growth of live-work-play is even more impressive if we look beyond the last decade. In 2011 and before, mixed use was barely existing, representing only 2% of all projects with a total of 225,100 apartments built up to 2011. However, after jumping to 6% in 2012, this share continued its dramatic rise in popularity. , representing today more than 10% of apartments. Currently, there are approximately 580,000 apartments in live, work and play buildings nationwide, more than double what there were in 2011, a doubling of growth in just 10 years.
Notably, 2021 brought a slowdown in LWP construction compared to 2020. This was due to "supply chain shortages and rising prices for building materials and labor." work," according to Doug Ressler, head of business intelligence at Yardi Matrix, who noted that it was particularly prevalent in gateway urban cores. Nevertheless, he expects "a rebound in rental housing deliveries in 2022" for this type of development. Likewise, in light of the rapid expansion of hybrid working across the country, how large office buildings decide to use their leased space could also positively impact the popularity of the LWP.
Manhattan is home to a fifth of the nation's Live-Work-Play apartments
Being able to live, work and play without leaving your apartment building is most appealing to the biggest generation of renters – Millennials, especially the younger half of this age group of renters. In fact, according to census data, ZIP codes with living, working, and recreational buildings are home to a high proportion of millennials, who make up an average of 40% of the area's population.
A smart solution to the lack of space, live-work-play communities are most common in high-density urban conclaves. Specifically, Manhattan, NY, is at the forefront, encompassing one-fifth of the total number of apartments in live-work-play communities nationwide. By comparison, Manhattan is home to 89,500 apartments in mixed-use buildings, more than the following four cities combined: Brooklyn, NY; Washington D.C.; Chicago, Ill.; and Los Angeles, California. Additionally, the top five locations house all of the tallest residential buildings, fueling the need and availability of high-rise vertical mixed-use buildings.
As such, live-work-play developments are designed to meet the needs of their residents under one roof by merging different types of real estate. However, residential space remains the focus in the majority of these communities.
As our data confirmed, the ratio of living space to work and play spaces is 70% to 30% nationally. Of course, this does not mean that there are no exceptions. For example, in Los Angeles, residential areas dominate commercial space with an 89% majority, while mixed-use apartment buildings in Queens, NY, maintained a near-perfect balance of 44% residential and 56% commercial.
The Face of Live-Work-Play
Granted, there is no specific plan for live-work-play developments, but they share diversity in apartment size and amenities. For example, although fitness centers are the most common, these buildings can offer a variety of "play" options – from clubs and spas to tennis courts, grocery stores and even restaurants ideally located on the ground floor.
A former office building built in 1931 in Lower Manhattan's Financial District, 116 John Street underwent a residential makeover in 2013. Today, it continues to be one of many examples of live-work-developments. play in Manhattan.
Photographer: Natalie Shae
Washington, DC is this decade's leader for live work and play
It's no surprise that the main cities for live-work-leisure developments built over the past 10 years are large, vibrant urban areas. That said, while Manhattan is the leader with the most live-work-play units overall, Washington, D.C. is the #1 mixed-use hotspot over the past decade with a total of 17,300 apartments completed since 2012.
In 2020, more than 45% of jobs in Washington DC could be done at home, putting a strain on office-centric neighborhoods and justifying the need for mixed-use communities. Still, it looks like the best is yet to come for live-work-play in the DC area, with a gigantic project in the works that will span two city blocks at Buzzard Point.
The nation's capital is closely followed by Manhattan, NY, with 15,100 mixed-use apartments. New York's densest borough has seen a steady influx of live-work-play construction over the past 10 years, with 2017 being the most productive year for this type of development. Moreover, the good health of the residential market at the time transformation and construction of numerous mixed-use buildings.
Los Angeles, CA takes third place, followed by another New York borough: Brooklyn. Chicago, IL rounds out our top five with 11,500 units built in the past 10 years.
Manhattan also tops the highest share of live-work-play rentals
While many major cities have made strenuous efforts to transform into these modern urban villages by building as many live-work-play communities as possible, Manhattan, NY, is dominated by these constructions with a whopping 49% share. Just under half of the units built here between 2012 and 2021 were mixed-use.
Meanwhile, as one of the most livable cities in the United States, Boston, MA is also thriving in mixed-use development, with the second-highest share of apartments nationwide (42 %). Here, an initiative to encourage diversity in the very heart of the city is underway, with local authorities planning to achieve housing growth, architectural preservation and a more climate-friendly community.
Notably, despite not making our list of 20 trending hotspots, Cleveland, OH is an outlier in our search for cities that have built the most live-work-play units over the number overall over the past 10 years. Here, live-work-play represents 41% of the total number of apartments built between 2012-2021. Additionally, Cleveland has also harnessed new trends in urban planning, such as adaptive reuse, by transforming iconic department stores into mixed-use developments in hopes of bringing residential life back to life.
The future of live-work-play: Los Angeles tops upcoming projects
There seems to be no slowing down for mixed-use developments, with Los Angeles and Miami becoming the next generation of cities in which to live, work and play. A popular destination for young tenants, Los Angeles, California ranks first with a total of 17,600 future mixed-use projects.
On the other side of the country, the East Coast is well represented by Miami, FL, with a total number of 15,900 future projects. A commercial powerhouse, Miami's the retail market rebounds post-pandemic, fueling the need for live-work-play gaming.
The South is represented by Austin, TX. At the end of 2021, a proposal to allow height increase for mixed use developments has been approved by the Austin City Council. This has created more opportunities for larger live-work-play developments in Austin, where there are currently 6,500 new units in the works.
As the concept of New Urbanism becomes increasingly popular and younger generations focus on building a cohesive and environmentally friendly future, there is no other way out than the live- work-play. Mouse over each state to see the number of apartments in live-work-play communities today.
Methodology
Mixed buildings, also known as live-work-play developments, are multi-family buildings that include a mix of residential units and commercial and/or office space. Live-work-play apartments refer to rental apartments located in mixed-use buildings.
The report is based on Yardi Matrix apartment data from buildings with 50 or more units.
Only cities with more than 1,000 apartments in mixed-use buildings were considered for ranking, totaling 83 cities in the United States
The share of live-work-play apartments built in the last 10 years was calculated by dividing the number of apartments in live-work-play developments built between 2012-2021 by the total number of apartments completed during the same period.
The 10-year trend graph shows the apartments in mixed buildings completed by year at the national level, as well as the share of these in the total of new apartments completed each year.
To determine the age of people living in ZIP codes with mixed-use developments, RentCafe used a combination of data from the US Census Bureau and Yardi Matrix.
Fair Use and Redistribution
We encourage and freely grant permission to reuse, host, or republish the images in this article. In doing so, we only ask that you please attribute the authors by linking to RentCafe.com or this page, so that your readers can learn more about this project, the research behind it, and its methodology.