Lofts vs Apartments: Important Differences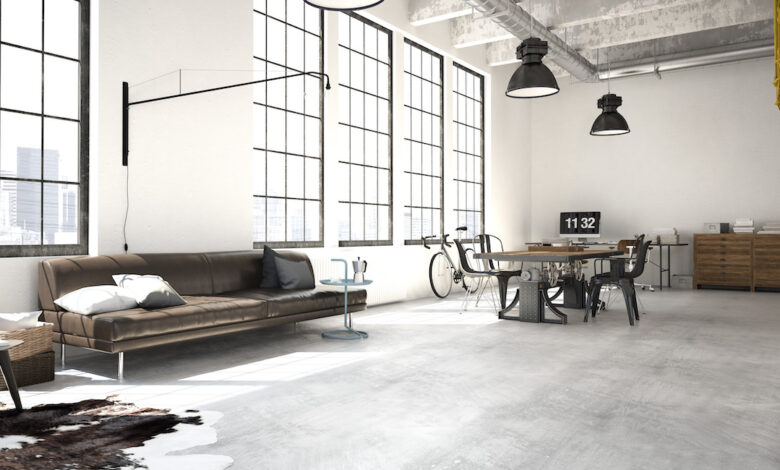 High ceilings, large floor-to-ceiling windows and exposed brickwork – lofts have all the rustic charm in the world. Often, abandoned schools, old warehouses, or industrial spaces turn into one-bedroom lofts with an open layout for rent.
Lofts often have only a few community amenities, but their open floor plans, access to transportation, and location closer to restaurants and city life are big perks.
Since they're usually located in warehouse-like spaces, apartments often don't have interior walls, like studios. Concrete lofts for rent are large, often between 1,000 and 2,000 square feet.
Living has never been so chic. Often these are in high demand in specific areas of the city or on a particular street. Thinking of budgeting for the monthly rent of a loft?
Here are the most important differences between lofts and apartments to help you in your research before signing and dating your lease.
What does a loft apartment mean?
An authentic loft, as mentioned, is often housed in closed warehouses or an old industrial building used for storage in cities.
You will see exposed brickwork, pipes and beams throughout the unit which give it that industrial feel. These spaces are mainly found near cities and old industrial areas.
Often these apartments will have a spiral staircase that takes you to a bedroom above the space that allows for some privacy, or the bedroom space is in the open space like a studio.
Some developers began to mimic the look of newer lofts to meet the high demand for high ceilings and brick walls. So keep that in mind when doing your apartment search for lofts or apartments.
Hard Lofts vs Soft Lofts
During your loft research, you may have heard the terms hard lofts and soft lofts. What do they really mean?
Hard lofts are those converted from warehouses to large studios. You get the original charm of the industrial building with the extra exposed plumbing, beams and large windows with a hard attic.
Square footage will be large in hard lofts. Usually most of the floor and often the elevator will be a service elevator. You will have the high ceilings of a factory in the hard loft space.
But what about soft lofts? Due to the high demand for this specific type of dwelling, developers began to emulate a traditional loft in regular apartment buildings. These are soft lofts.
These soft loft apartments come with a separate bedroom, and the rent is often more affordable because it has less square footage.
While lacking some of the rustic charms of hard lofts, soft lofts often come with more storage, better amenities, and larger closets and can still be found near towns.
Soft lofts are a good option if you're just looking for the industrial vibe, as utility costs will be lower than your budget. You can save on heating and have real walls in the loft to allow roommates.
Two things to keep in mind with lofts
While the natural light in lofts is amazing due to the large windows and high ceilings, this pro can bring costly downsides.
Lofts, since they were industrial spaces, are notoriously difficult to heat or cool throughout the seasons.
Hard lofts often don't have effective insulation to maintain temperature, so your electric bill may be higher than average. Ask the landlord for an approximate monthly bill amount before signing the lease for such a large open space.
Storage is another downside of a loft. As it is a loft, there are not many built-in storage possibilities. If you need a lot of storage, closets, bedrooms, and space in general, a loft is not the right choice for your lifestyle.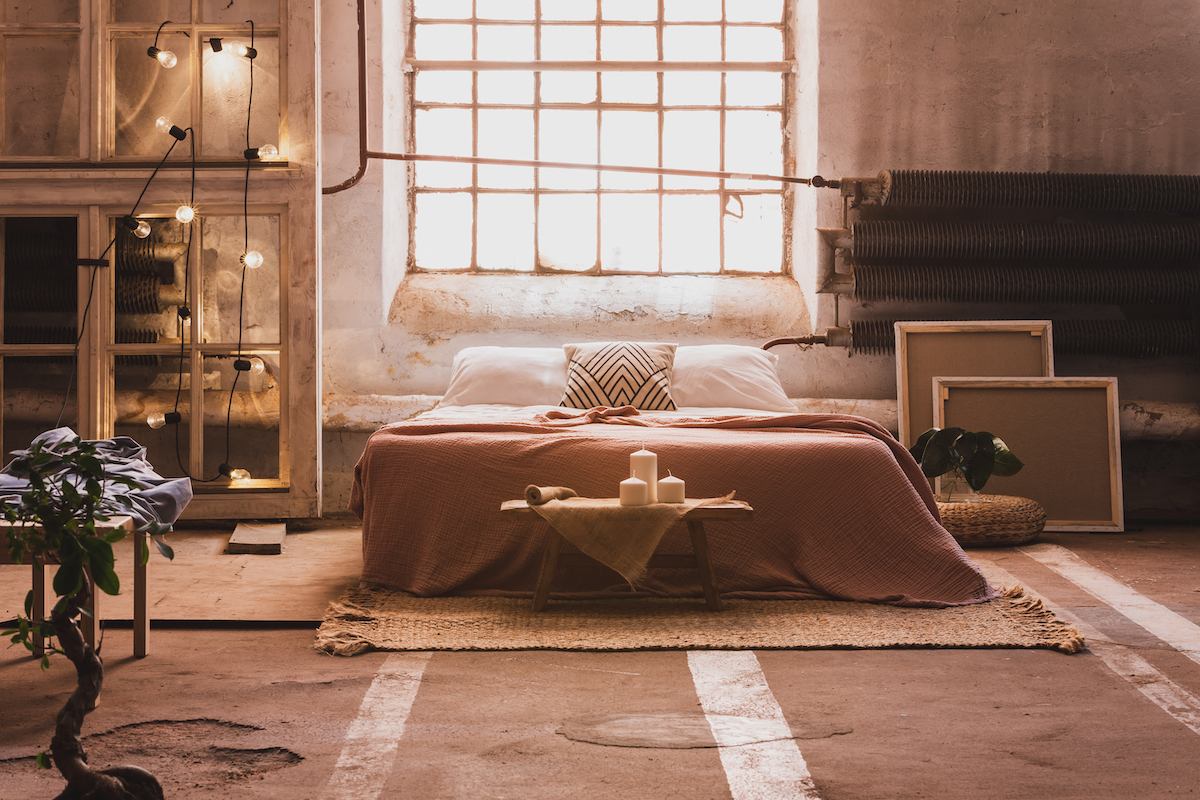 What is the difference between a loft and a traditional apartment?
Often the choice between lofts and apartments comes down to lifestyle and budget.
A studio is a great choice for a single person who needs limited rental space and few square feet to spread out. There's more flexibility with amenities, quarters, and closets, and you're close to your favorite stores.
There is a wider range of budgets for studios to choose from. They have two bedrooms, the bathroom and everything else.
With hard lofts for rent, you can discover exposed brickwork and all the charm of converted warehouses. The attic will be large. The unit often occupies the entire floor without real walls.
Apartments like this are often best for single residents or couples as there is no real privacy in the unit. Think about it before deciding to rent one.
These apartments are like studios since they are one big room, and you can make your own partitions with the furniture according to your needs. It will be difficult to save energy in an attic because the ceilings and large windows are difficult to control.
Solid lofts are also often equipped with large kitchens and space for a dining room. While studios are often equipped with a small kitchen or kitchenette to save space.
In the end, it will depend on the price and the area. If you don't need a lot of space, you should consider renting a studio rather than a loft.
Can I have roommates in a loft?
Having a roommate in a loft apartment will be extremely difficult due to the lack of privacy.
Brick lofts are often large open spaces with no real walls, including the room above the spiral staircase. A separate bedroom is rare in this type of apartment. Think of it like having a roommate in a studio.
A private bathroom is usually available, but you will need to share both this and the downstairs bedroom space. Most brick-and-mortar lofts don't have multiple bedrooms, especially those found in old industrial neighborhoods inside former warehouses.
High ceilings will prevent spaces inside lofts from being fully enclosed, so having residents who are not in a relationship could prove difficult.
Is a loft for you?
With the rental market hot right now, you need to have your wants and needs defined before you go looking.
An open floor plan, exposed brick, and industrial decor accents are all appealing factors, but day-to-day thinking is key.
From utility costs to privacy, it's important to understand lofts versus apartments before signing the lease. If you crave defined spaces and luxury amenities or are on a budget when it comes to utilities, you might want to reconsider.
A solid loft gives you flexible living space for art studios or space to create photography and content while creating living space.