New Apartment Inspection Checklist for a Healthy & Safe Rental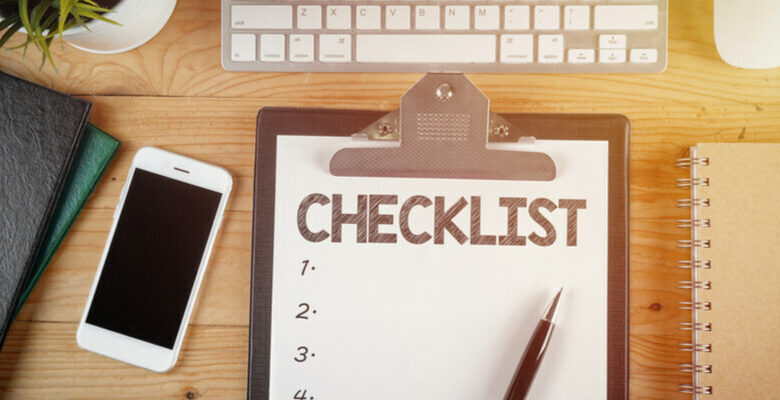 Looking for an apartment to rent can be a stressful, hectic experience. Let us help make it a little easier by sharing our step-by-step guide to ensure you move into a safe and healthy rental. This guide will give you a unique perspective on what to look for in each rental you are considering. This rental apartment inspection checklist ill give you a list of questions to ask before moving into a new rental will cover what you should do to prepare before each tour and to evaluate every detail of a property in a methodical fashion to make sure you don't miss anything.
What to Do Before You Schedule Apartment Walk-Throughs
The basic strategy when searching for a rental is to diligently look for anything that will make you totally uncomfortable with living there. These "deal breakers" vary from person to person, but most people have at least a few of them.
A useful strategy is to sit down before scheduling the visits and make a list of what's important to you in the next living space you'd like to rent. Think about what you've liked and disliked in past places you rented and start coming up with ideas. Was there not enough natural light (or too much)? Was it close enough to work or did you have a long commute? Do you value outdoor space? Were there enough parking spaces? Do you need a unit on a lower level for accessibility, or do you prefer living on a higher level?
Once you create your list, go through it and prioritize each item from most important to least important. This will be tough, but knowing where to make compromises down the road is essential. Ask each person you plan on living with to make the same list independently and then compare notes at the end, so you get a good idea of what everybody really wants. Then work together to make a combined list that best reflects all parties' wishes.
Proper preparation will save you a lot of time in the long run – you don't want to visit rentals that clearly lack any of your prioritized items. For example, if you must have a washer and dryer in the unit then don't set up a walkthrough for the ad that states "no laundry on site."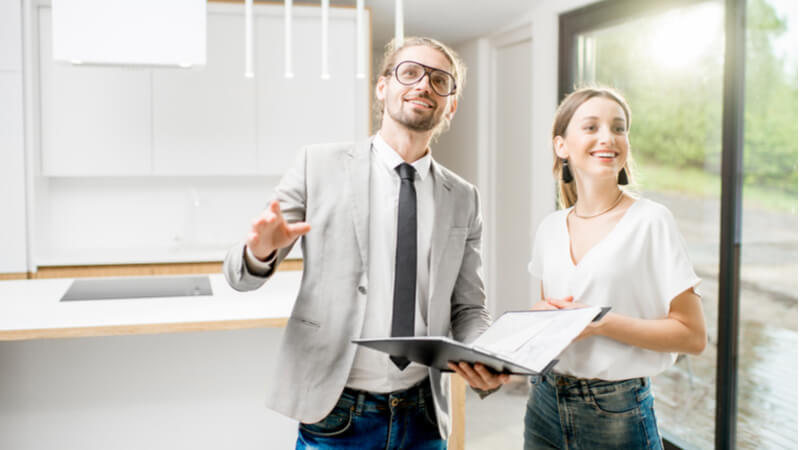 Tools to Bring Along for a Successful Rental Tour
Once you find some good potential matches and arrange tours, it is time to prepare a little toolkit to help you determine whether the home is a good fit: flashlight, notepad & pen, tape measure, and camera. You can add other tools if you want, but these items are cheap, easily obtainable, and will suffice. Your phone will do most of these things, but if you have each tool separately it will be easier than making notes in an app, while you are taking pictures or using the flashlight.
The flashlight is useful for checking out the dark areas in cabinets and utility spaces, or if you have to visit a place in the evening, after work. A notepad and pen are nice to jot down and organize any first impressions you have during your tour. This comes in handy after you have seen five different places in one day and they start to blend together. The tape measure will confirm that doors are large enough to fit furniture through, and make sure your bed set will fit nicely in the bedroom. Lastly, the camera will further document your tour of the home for later review.
Contractor's Inspection Checklist & Guide for Your Next Rental Apartment
Now that your priorities are aligned and you have your tools ready, you are prepared to inspect each apartment on your viewing list. As you visit the places, have an inspection checklist with you that's going to take you through the most important aspects you should check before deciding on one apartment. Use this comprehensive guide to review right on site, or to help you think ahead while searching online for a new place to live. This checklist was adapted from principles we use as a high-end remodeler to help clients evaluate their homes.
Neighborhood & surrounding area
You will probably be excited, anxious, exhausted, or a combination of all three when you are heading to see a potential new living space. Try to relax and take in the neighborhood and surroundings on the way there so you can get a decent understanding of what the area is like.
Are the stores you need nearby? Any good restaurants or local bars?
Are the streets and roads in good condition?
How do the neighboring buildings look? Do you see any potential for problems with neighbors?
Does the apartment/neighborhood look like it does in pictures, or is it significantly better/worse?
Is access to the apartment easy? Is there a lot of construction taking place?
What are the local landmarks and institutions? Are they positives or negatives for you?
You can check out crime maps online – can you expect higher/lower than average for the area?
Parking & landscaping
Parking can make or break a place depending on how many vehicles you have, and landscaping can often tell a lot about the rental property.
Are there enough parking spaces for each vehicle (and any guests) you plan to have?
Is there a garage, carport, open parking lot, or street parking only?
Can you expect to pay extra for parking space, or does it come included with rent?
What kind of landscaping is there? Does it look watered and well-kept?
Are there any plants/shrubs/trees that you or your family are allergic to?
Is there a yard? Will you be responsible for caring for it?
If you live in a northern climate, is snow and ice removal your job or the landlord's?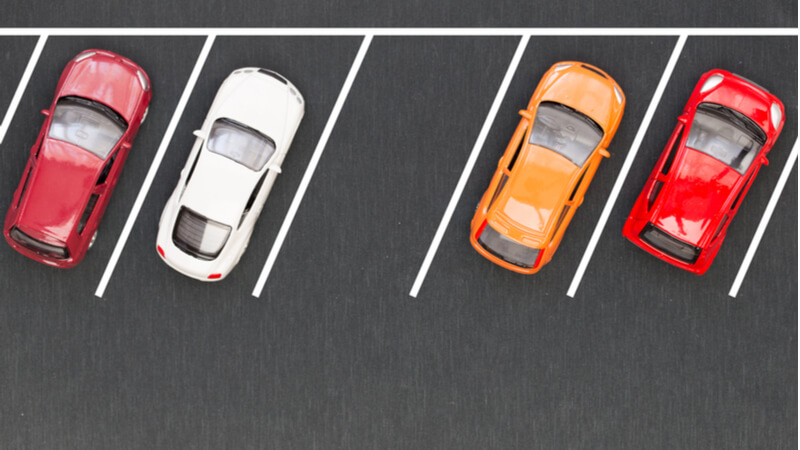 Building exterior
The quality and first impression of the building's exterior is important and will reveal the owner's attention to detail. Keeping it in top shape will protect the interior and increase the curb appeal.
Take a quick walk around the building – is any of the siding or roof visibly damaged?
Is the mailbox easily accessible, clearly identified, and safe from the elements?
Are the gutters and downspouts in good condition?
Is all of the soffit, fascia, and exterior trim in place?
Is there any noticeable sag or lean to the building?
Are there any outbuildings or fences? Do they appear to be in good shape?
Is all of the concrete and masonry in good condition, or is it crumbling/cracking everywhere?
Does the site drain well or are there standing pools of water scattered around?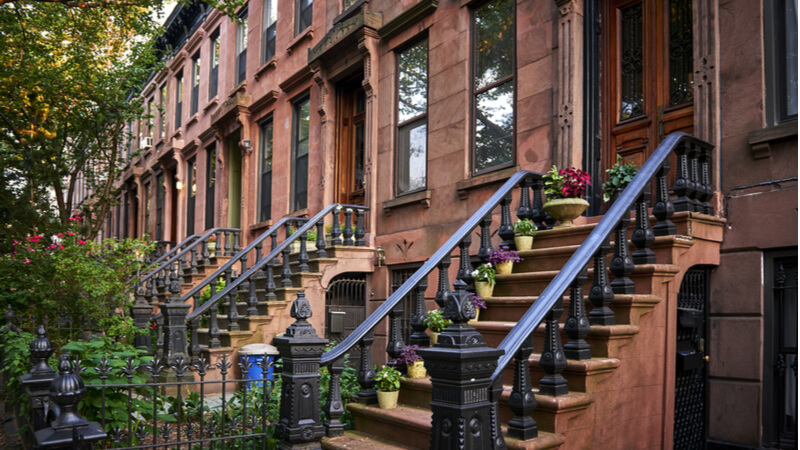 Common areas
If your rental is anything other than a freestanding house it will have some common spaces such as hallways, entrances, laundry room, etc. Make sure these are clean and in good condition.
Are the stairs and hallways clean and in good condition?
Is the entrance to the building secured with locks? Do you have access with a key fob reader?
Are there any funky smells or stains that will make coming home a negative experience?
If the laundry is shared is the room large enough and clean?
Do any common amenities (such as a swimming pool or gym) appear to be gross or unusable?
Where is the trash or recycling facility located? Is it convenient and clean? Will you hear the garbage truck arrive or the trash chute whenever someone tosses their garbage?

General, house-wide items
This is going to be a quick, initial overview of how you feel about the entire place as well as general conditions that are important to a safe, healthy lease.
Are there any signs of insects, rodents, or other pests? Check for vermin by looking in each cabinet, along trim boards, and in closets. Use your flashlight to see if there are dead bugs, mouse droppings, or any other signs of unwanted house guests.
Look at your cell phone and try to make a call – do you have good service throughout the space?
Which companies will provide your utilities? Will you have options or be stuck with one choice? (Consider waste removal, gas, electric, internet, television, etc.)
Was the place thoroughly cleaned and spruced up?
Can you hear any noise from the neighbors, street, or restaurant next door? Stop and listen carefully. Think back on if you drove past any clubs or fire stations – those tend to get noisy!
Walk through the basement (if applicable) and note if the space is usable or if it smells dank from mold or mildew.
Is there mold or any obvious damage anywhere?
Is the apartment pet-friendly? Is there an outdoor area the pets have access to?
Outdoor spaces
Any attached outdoor areas like a balcony, deck, or patio can add value and fun living space, but they also can be dangerous if in poor condition – especially if they are on an upper level.
Are there any wasp nests or other pests visible when examining the outdoor space?
Does the balcony or upper deck feel solidly constructed and have a proper guardrail?
Is there enough space for seating and/or tables? If you desire plants is there space/ample light?
Are you allowed to have a grill or is it against property policy?
Is the outdoor space easy to clean and maintain? Is it visibly dirty or very noisy?

Windows & doors
Review the entrances into the home and each room, and check that the windows will allow you enough sunlight and to enjoy the weather when it's nice outside.
Are there any windows or entrances that could be easily broken into?
Does each window have a latch, functioning blinds/treatments, and a screen?
Do any of the windows have broken glass or other damage?
Unlock and operate each window – do they open smoothly and close completely?
Lock and unlock each door – do they lock fully? How many keys open each door?
Does each door open and close easily or does it scrape the floor? Does all the hardware work?
Will you feel safe and secure living in the home with the condition the doors/windows are in?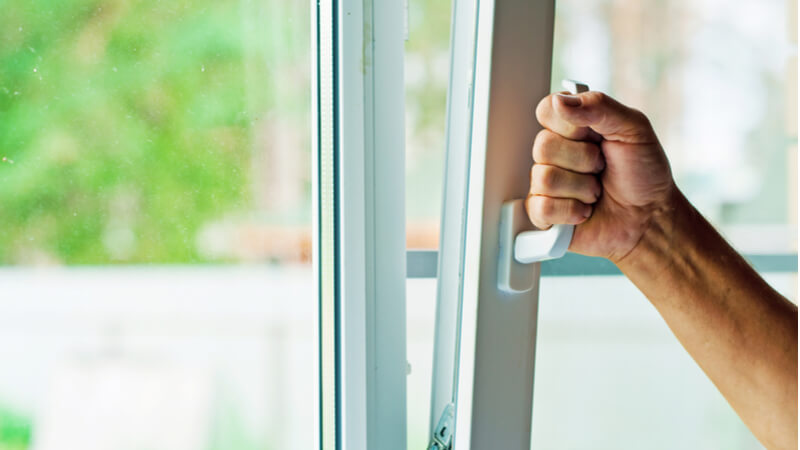 Plumbing & bathroom fixtures
Check the plumbing and don't be afraid to test everything out – you'll be living here for the length of your lease and can expect functional plumbing fixtures for the duration of your stay.
Flush the toilet and make sure it operates and refills completely. Does it stop running on time?
Run the water in the kitchen and bathroom sinks – do they turn hot and cold quickly?
Run the water in the shower/bathtubs and check again that they turn hot and cold quickly. Turn the knob both ways and see how long it takes to turn hot, then cold, and finally hot again.
Are all the sinks, shower/baths, and drains clean, or do they have any odd smells?
Do the washer and dryer look and smell clean? If possible, turn on the dryer and listen for any weird noises (clunking, rattling). Check them whether they are in-unit or in a common space.
Heating, ventilation, & air-conditioning (HVAC)
No matter your climate or what season it is, a properly working and efficient HVAC system is crucial to feeling comfortable in your home year-round. Don't neglect these questions when reviewing!
Close all the windows and turn on air conditioning – does it turn on and cool the space quickly?
After you're satisfied with the A/C, turn up the heat and make sure the furnace operates, too.
Does the thermostat operate correctly and initiate the controls in a reasonable amount of time?
Go outside and examine the A/C condenser – is it clean and in good repair?
Check the utility closet – is the furnace (and any other head ends) clean and functioning?
Are the vent registers and air ducts reasonably clean and well-maintained?
If there is a fireplace, is it free of debris and dust? If it is electric, turn it on to test operation.
Electrical & appliances
The electrical system is another huge component of a comfortable living space – be sure to review all these items before committing to a lease.
Examine the electrical panel – are any of the breakers tripped?
Turn on all the lights and ceiling fans simultaneously – do they all work without a hitch?
Walk around each room and look for outlets – if you plug your phone charge in does it enter the outlet cleanly and supply power?
Are the existing light fixtures sufficient or will you need to supply lamps?
Are there any TV (cable, satellite) or internet outlets? You will typically see an RG6 cable (screw-on F-connector) or a Cat6 outlet (ethernet port). Are they in good locations?
Open the refrigerator and freezer – do they feel cold and do all the lights work?
Examine the dishwasher and oven range – do they all look clean and functional? Do all the burners on the stove top work?
Does the microwave turn on and appear clean?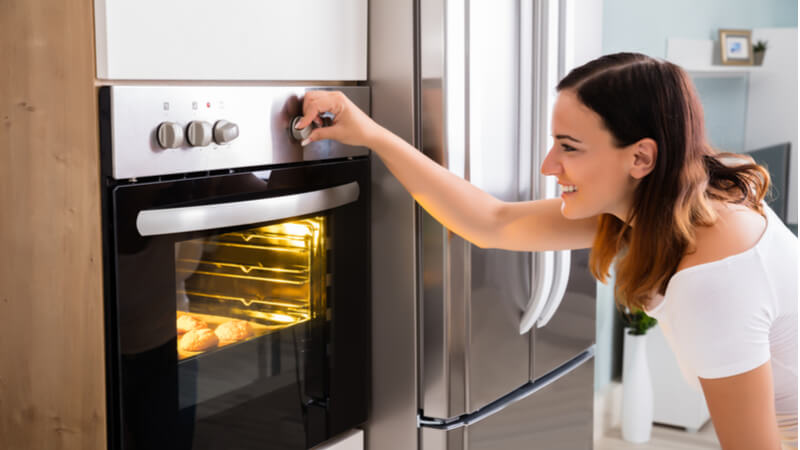 Walls, ceiling, & floors
This is a good time to take a second, more detailed walkthrough of the entire rental and see what condition the floors, walls, and ceiling are in. Look for any obvious damage.
Is the house very cool or hot when you are walking around? This is a good sign of how efficient and well-insulated it is. (Keep in mind when considering utility bills.)
Are there any stains from water damage on the walls or ceiling?
Are there any cracks or holes, large or small, in any of the walls or ceiling?
Is the paint and/or wallpaper in good condition on all surfaces?
Is the base trim and/or crown molding installed well and in good condition?
Are the floor coverings in good condition (carpet, tile, hardwood, laminate, vinyl)? Is there any noticeable creaking or "squishiness" to the floors?
Are all the walls straight or are they uneven/curved?
Cabinets & storage
Having enough space for all your items is an important consideration. The space should be clean for your dishes, clothes, and other stored valuables. Open every cabinet and inspect.
Is there a closet with enough space for each bedroom? Do they have shelves/closet rods?
Are the kitchen cabinets in good condition and cleaned out completely? Is there a pantry?
Are the countertops/backsplash in reasonable condition? Will they be easy to clean?
Do all the drawers and doors work well and have matching hardware?
Is there any extra space to store large items like a basement, attic, or shed?
Are there utility closets spaced throughout the home for supplies and extra material?
If you would like built-in storage (like bookshelves) is there any available?
Are the bathroom vanity cabinets dry and in good condition? Is there space for toiletries?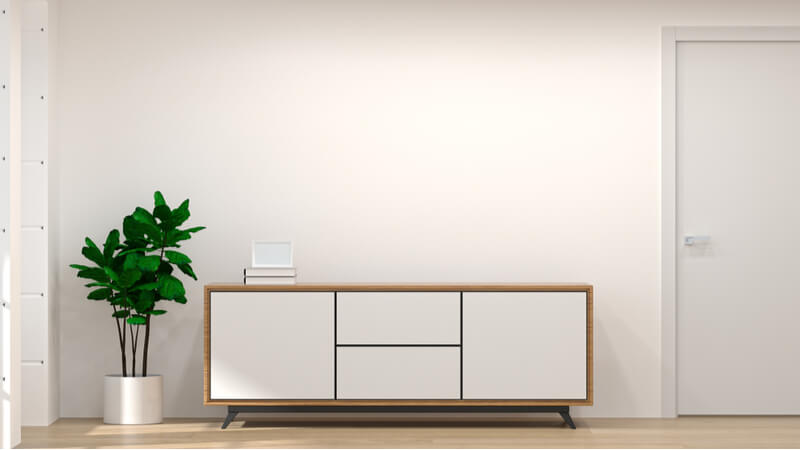 Final Steps
Breathe a sigh of relief — you've reached the end and you're finished with your apartment review! Even though there are a lot of items on the inspection checklist, it shouldn't take more than 20-25 minutes to review the entire space top to bottom. Leaving no stone unturned can take a couple of extra minutes while you are walking through your potential rental, but being organized returns huge dividends when you can review the checklist and photos you collected for each property at the end of your search. This will help you feel clear-headed and confident when you make your final decision on where to live for a year or more.