NFT Chairs, Shaker Furniture, And Other Finds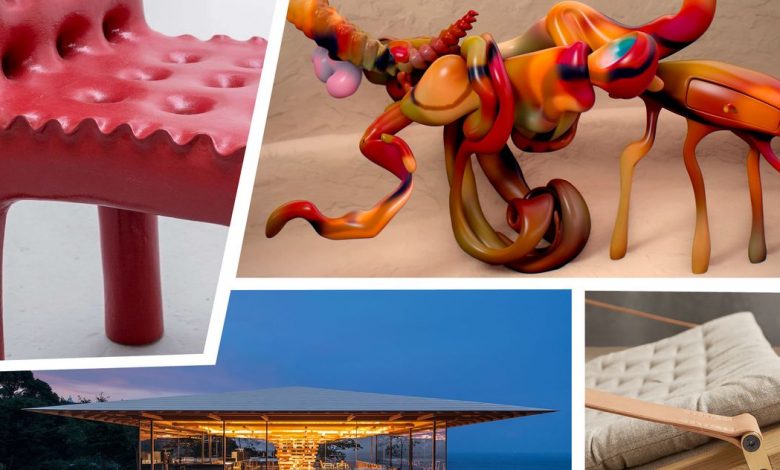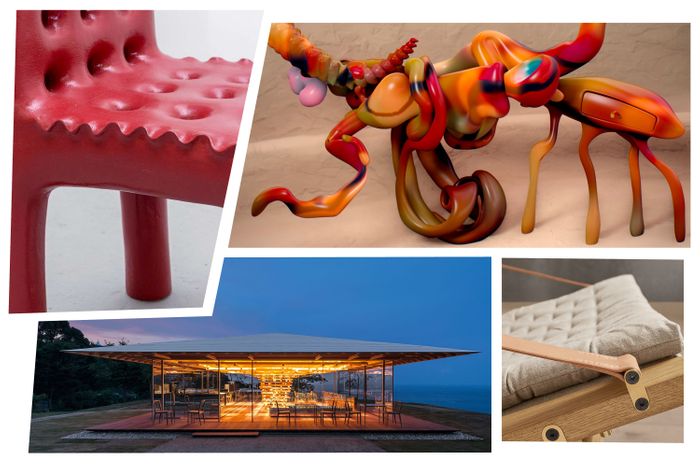 Photo: Clockwise from top left: Courtesy of Hancock Shaker Village and Salon 94, New York. © Thomas Barger, Christie's Images Limited 2021, Carl Hansen & Son, courtesy of TASCHEN
When Kengo Kuma was 10 years old in 1964, his father took him to Kenzo Tange Yoyogi National Stadium, built for the Olympics that year. The stadium towers hang from a sloping roof over low-rise Tokyo, Kuma said, and that day he decided to become an architect. The experience has finally come full circle – Kuma designed this year's Olympic stadium – but unlike Tange's concrete and steel Leviathan, Kuma's is soft-rimmed, round, and partially wood-wrapped. Kuma is best known for his small private homes, museums, shops and community buildings, but both on these projects and on this 68,000 square foot stadium, he uses sophisticated structures that are often influenced by the methods of local construction. A beautiful new book by Taschen, Kuma: complete works from 1988 to today, tells how Kuma, who is also trained as an engineer, makes architecture that is expressively unconventional down to his bones. The Yusuhara Wooden Bridge Museum, for example, riffs on a technique used to build Japanese temples that involves a single column supporting interlocking horizontal wooden beams, and a market in the same town has traditional thatched roof walls.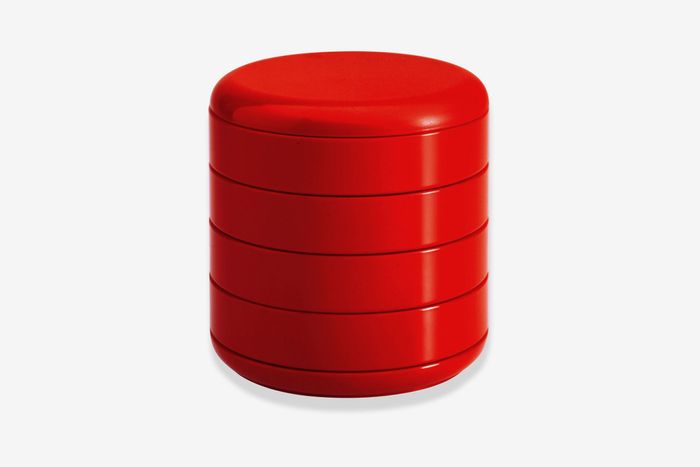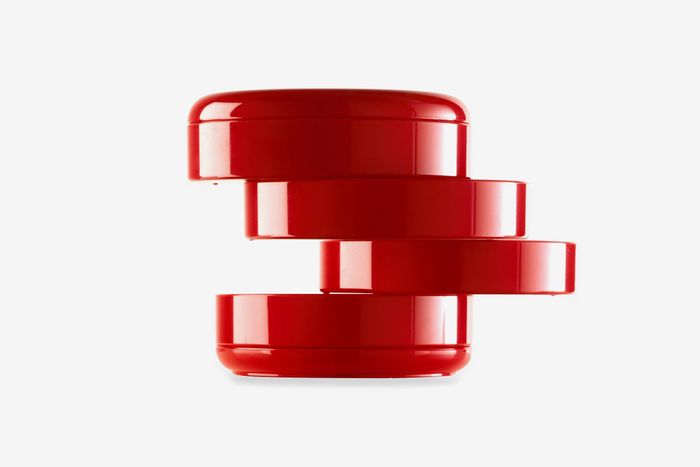 The best paperclip platter of all time? Old versions of these swivel desk organizers usually sell for between $ 100 and $ 200 – sometimes more for rarer colors – and that's if you can buy one before someone else does. (I was never able to do that.) The MoMA Design Store worked with Rexite, the Italian furniture and homeware company that made them in the 1970s, on a reissue that will be released this fall for $ 50. .
Photo: Carl Hansen and son
Danish furniture company Carl Hansen & Søn is best known for its mid-century Hans Wegner chairs, but this fall they released a deep cut from their archives: the Plico lounge chair circa 1964, which folds flat for the storage and is delivered either with a high backrest and a headrest (the FK 10) or with a short back (the FK 11). Its designers, Jørgen Kastholm and Preben Fabricius, had a small furniture manufacturing store in eastern Denmark and wanted to build something super comfortable while taking up as little space as possible when not in use. The frame is made of oak, the padded cushions are covered in canvas and the leather armrests have clever little notches that allow you to adjust the angle of the seat back. It won't be for everyone because it's so low, but for yoga-agile it's a beauty.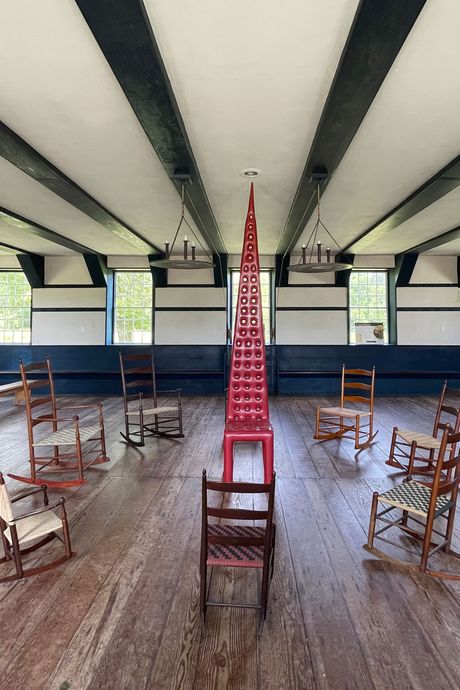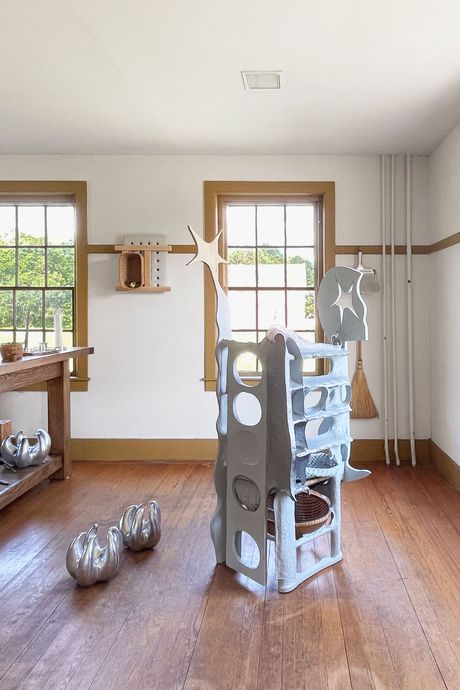 To the Agitators, furniture making was literally part of their mission to find heaven on earth. Their simple, utilitarian furnishings have always had a devoted following – one that drove up the prices of the original pieces. up – and designers of every generation seem to find a way to reinterpret their principles, preventing ideas from dying out even as the last believers do it. The Hancock Shaker Village in western Massachusetts has collaborated with artists and designers like James Turrell, Maya Lin, and Studio Gorm to find ways to reinterpret Shaker objects (and boost tourism in the village). The most recent is Thomas barger, a designer from rural Illinois who lives and works in Brooklyn and makes functional sculptures – chairs, tables, benches, shelves – often by lock up found objects in paper pulp. He took a similar approach to "Bound to heaven", his show at the Village, working with Shaker chairs and baskets and riffing on religious architecture. (Its nine feet tall High chair, for example, evokes a church steeple.) There is much to examine Barger's assemblages, such as finding the familiar structure of a ladder nestled within the sculptural silhouette of Sky bound room. But the real story is more personal. Barger grew up in a very conservative and religious place. Like the Shakers, he eventually had to leave to find his own community and chose design as a means of personal expression. Until November 28.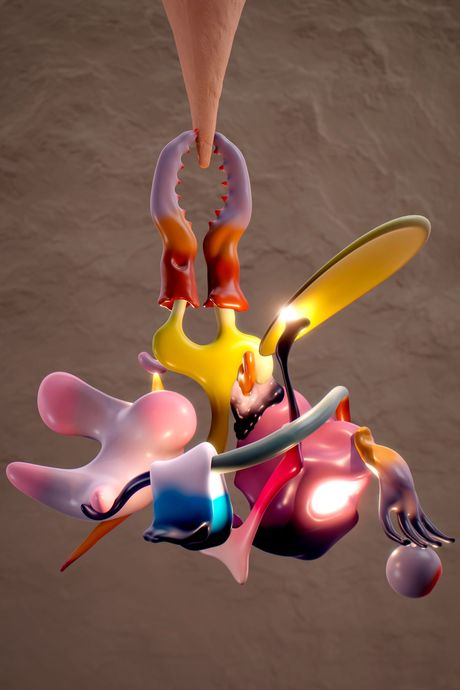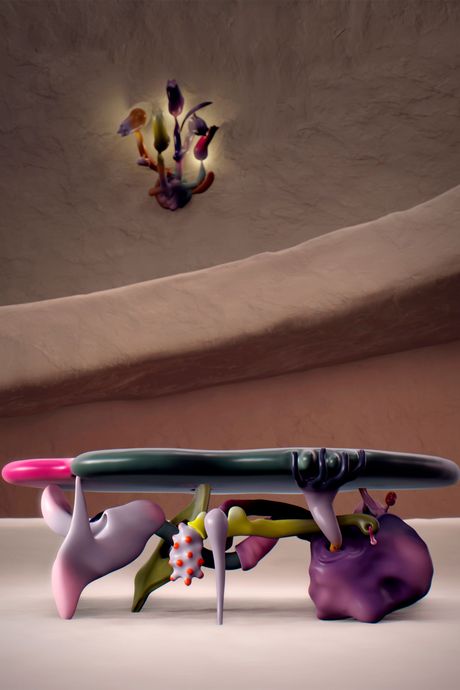 Another day, another new installment of NFT: the latest is at Christie's, which is currently auctioning digital works of Misha kahn, an artist who makes wild and daring furniture in surreal forms that are guided by the materials and manufacturing methods he uses. (He also happens to own one of New York's most enviable apartments.) Recently, he used virtual reality software to design what he describes as "clay furniture. "The amorphous sofas, chairs, tables and lamps seem to have been formed by crushing Play-Doh. But now, with NFTs, the gesture seems more appropriate: to design for the virtual world, of course, you would use virtual tools. auctions these digital works with Christie's in a series entitled "Furniture without hinge. "" I wanted to see how far I could push the furniture – and the idea of ​​furniture – and that people still vaguely recognize the gesture of a floor lamp or the idea of ​​a chair, " he said in a Q&A with the auction house. But there is also a reason to sell the design as NFT. "My biggest guilt in making objects is the globalized supply chain and the heavy transport ecosystem," he said. "It could live just as well in a digital space, but if you wanted to produce it, it could lend itself to a localized way of doing things… In theory, you could just have it printed on the street." The auction runs until 10 a.m. on August 24.