Quemuel Arroyo, MTA's New Accessibility Chief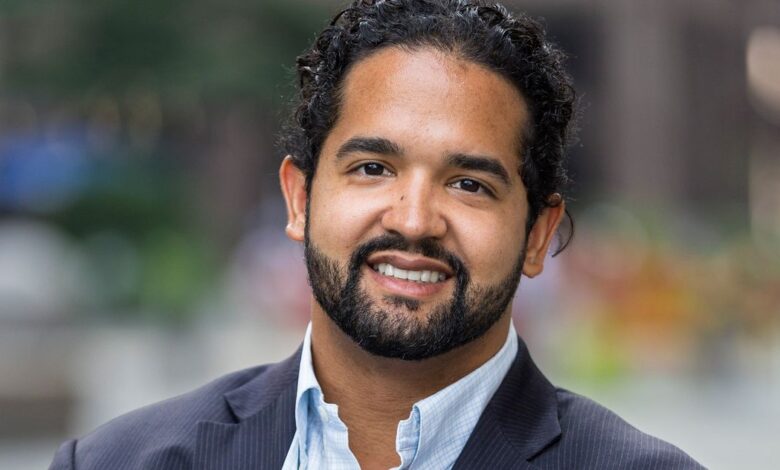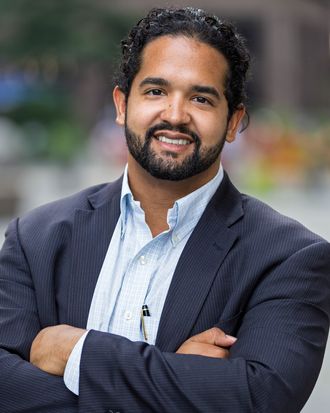 Quemuel Arroyo.
Photo: Courtesy of MTA
As the new – and first – accessibility director of the MTA, Quemuel Arroyo is tasked with trying to cajole an old metro system, two separate commuter networks, an evolving bus system and Access-A-Ride. to better serve passengers with a wide range of disabilities. It is a difficult task. About a quarter of the city's 472 metro stations have elevators, and most of the rest are too cramped for a ramp that meets the criteria of the Americans with Disabilities Act. MTA's plans to make 70 more stations accessible by 2024 could be jeopardized by the pandemic and the cataclysmic $ 16 billion budget sinkhole. Architecture critic Justin Davidson spoke to Arroyo about what he hopes to do, how quickly, and for whom.
Justin Davidson: Tell me about your path to this job.
Quemuel Arroyo: It started with a spinal cord injury at age 18. I was downhill mountain biking and had an accident that left me paralyzed from the waist down. I lived at NYU Rusk Rehabilitation for about 10 months, in the pediatric ward. So there I was, an 18 year old surrounded by 4, 5 and 10 years old. I saw a lot of children whose families couldn't be present and the doctors didn't really listen to them.
They needed a lawyer.
Exactly. I had to use my voice to give these children a way to be heard.
Where did you learn design for accessibility?
I went to NYU and studied urban design and architectural history. I was always the one who said: "Where is a disabled person in the town of Le Corbusier?" I saw a huge void.
How did you go about filling it out?
I did an internship at the Town Planning Department for [Bloomberg-administration commissioner] Amanda Burden. We were celebrating the first cycle maps and access to the waterfront, and I was like, "How do people come down the steps to the water?" This led to my meeting with Victor Calise, then ADA [Americans with Disabilities Act] coordinator at the parks department. [He now leads the Mayor's Office for People with Disabilities.] I learned of the existence of disabled athletes and Paralympians who were right here in my hometown and helped me understand that living with a disability can be very fruitful and successful. The limits of a disability are only those you allow to have an impact on your life. It's true what many people say: they are not disabled, their environment is disabled. They're designed with a prototypical user in mind, and that's not us.
Eventually, it took you to the city's transportation department. What was your role there?
To ensure that everything we did included our most vulnerable population. I brought my experience as a wheelchair user to our boardroom and to the construction team, so that everyone understands their personal and direct role in creating a more accessible New York City. It was already their goal, they didn't always know what it meant.
Can you give me some examples of how you made a difference?
I'll give you three. Because I was at DOT, we have now raised crosswalks, so that pedestrians do not have to use a ramp to the roadway. Elevated crosswalks make pedestrians more visible and force motorists to reduce their speed. It's a nice mix of Vision Zero and the disability agenda.
Crossing the street is one of those urban dangers that brings together many constituencies: people with disabilities, children, the elderly and anyone who walks slowly, right?
Yes. When we were discussing a bill to double the number of accessible pedestrian signals [those beeping, buzzing WALK boxes affixed to stoplights], some people were talking about the expense and wondering why it was necessary. Polly [Trottenberg, then transportation commissioner] turned to me and asked what I was thinking. I said, "I'm confused we're having this conversation. There are more than 200,000 New Yorkers with visual impairments who rely on them to cross the street. So, yes, we should support this bill, but understand that it is a floor, not a ceiling. These conversations have helped my colleagues understand that we do not see the world as it is, but as we live it. Getting someone to talk about a different kind of experience was helpful.
I think you said you had three examples from your time at DOT. Raised crosswalks, added pedestrian signals: what's the third?
It's fun: boarding a lower level for the Staten Island ferry. It may seem trivial, but getting on a boat is different depending on the time of day. There were security bans on boarding the lower level, but it took a disabled person to say, "I can't go up a steep ramp at high tide."
What is striking about these interventions is that they are largely invisible until you need them. Which suggests that the built environment could incorporate a lot more of these stealth measures.
Society still has not digested the fact that people with disabilities are everywhere. And they should be part of every conversation about the public realm, the environment, the workforce – everything from the new bar down the block, where a disabled person will want to have a beer with co-workers after work. , to the newborn whose parents will eventually have to access this child's school. We're still here, but we were left out of so many conversations that no one was even aware of it.
Let's talk about your role at MTA. Obviously, the biggest issue is with elevators and access to more metro stations. But it will take time and a huge amount of money. You must have the impression that you are facing a very high wall.
I felt the same at DOT. Here I will be able to look at the entire MTA and see what works well at Metro-North and replicate it at LIRR, or vice versa.
What sort of things are you looking for?
I was impressed with the number of passengers on the LIRR. Before a train enters a station, people can see which cars are full and where they will have a better chance of finding a seat. In Oslo, a digital monitor showed me which car had an unoccupied wheelchair space. It's a great technological solution to the problem of where to get on the train.
A solution that helps people with and without disabilities.
Same thing with OMNY [the MTA's touchless successor to the MetroCard]. It's great for people who may not have the dexterity to swipe a MetroCard.
I'm not sure anyone has the dexterity to swipe a MetroCard, at least not the first time.
Law? Improved accessibility gives everyone a better experience.
Do other cities have transit systems that you would like to emulate?
London and São Paulo have built new wheelchair accessible metro lines for the Olympics. But it was Oslo that impressed me the most, because it really covers a wide area of ​​disabilities. There is no quick fix, no one-size-fits-all solution that meets everyone's needs. Oslo has implemented a suite of solutions: a tactile guidance system for the visually impaired, audiovisual messaging, high visibility messaging, the whole range. This is what I want to do here. We should help the visually impaired and blind, those who are hard of hearing and who could benefit from an induction loop system. Those who are deaf would benefit from MTA workers who know ASL.
It seems like you can't just represent this whole range.
I never tried to speak for everyone. I rely on these communities to educate me and show me what is best for them, so that I can voice their concerns.
Do you find your new colleagues receptive to your pressure?
You would be hard pressed to find someone at the MTA who born want to increase network access. That doesn't mean I can make the change tomorrow. I'm going to have to do a culture change here, and it will take time. We have a metro system that predates the ADA by 90 years, so we have to be realistic about what is doable.
You spent six years at DOT. What will success look like after six years at MTA?
Like this: A tourist with a cognitive disability arrives at JFK and wants to take the train to Times Square. A glance at their device gives them their transit options in a very simplified format, so by the time they arrive at the AirTrain station in Jamaica, they will know where to find an accessible ticket machine (or can just swipe their phone or credit card), how to navigate the station and where the elevator is. It all goes seamlessly, and when they arrive in Times Square and step off the train onto an intimidating large platform, they already know where the exits are.
It seems your focus is less on slow structural interventions, like elevators, and more on technological tools. Which is fitting, since you go by the nickname Q, as James Bond's gadget master.
Oh yes. But the reconstruction of capital and new initiatives are adjacent goals. One does not exclude the other.
How would you rate New York's seaworthiness for people with disabilities?
I can't think of a city with better access to where you want to go. We have more metro stations than any city in the world, so I find it difficult to answer when people ask me where I would like to live. I don't own a car and have no interest in driving. I am a pedestrian. There is no other place.