Renter's Guide to Moving to Detroit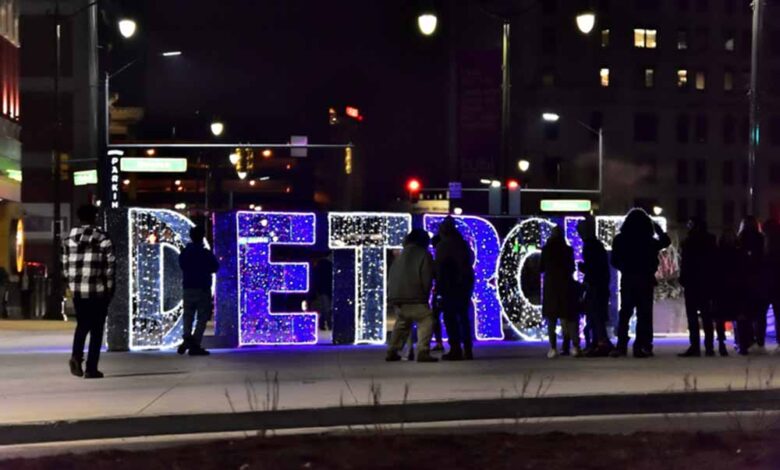 Are you planning on moving to Detroit? It's an important place when it comes to American history, specifically music and the automotive industry. It's home of Motown music and is America's Motor City. Over the years, Detroit, MI, is slowly becoming an attractive proposition due to its thriving arts and culture scene, immense job opportunities, affordable living, and great value for money when it comes to the rental market.
All its glory isn't without a dark past. Underneath all the new-found glimmer, it has suffered significant setbacks in its history, including massive layoffs, high crime rates, and a substantial drop in population.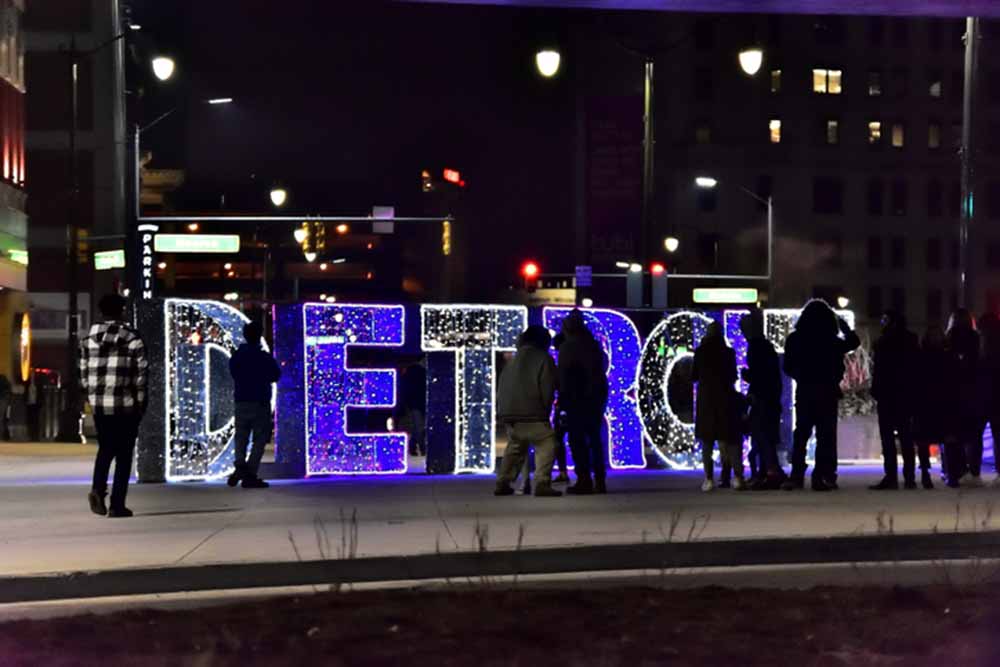 Backed by a robust, loving community and dedicated homeowners, the American destination is once again one of the favorite places to live and work in America.
There are a couple of things you need to know if you are looking to settle into this side of the country. The automotive city has had a complicated past, and you don't need a local to find out. It was first founded in 1701 by French traders, where it got its name from the French word "strait." It wasn't until the 19 Century that it finally got to its peak as an industrial hub for automotive assemblies. Currently, it has a population of about 670,000, a medium-income of $31,000, and an expense of living index of 104.2.
The Rental Market
Apart from its past, Detroit, MI, is quite a unique American destination. It's inconsistent shrinking and booming still has an impact on the rental market. It's important to note that when the automotive industry in the city was flourishing, many residents became homeowners. Due to this, it is perhaps the only destination globally with many single-family detached homes.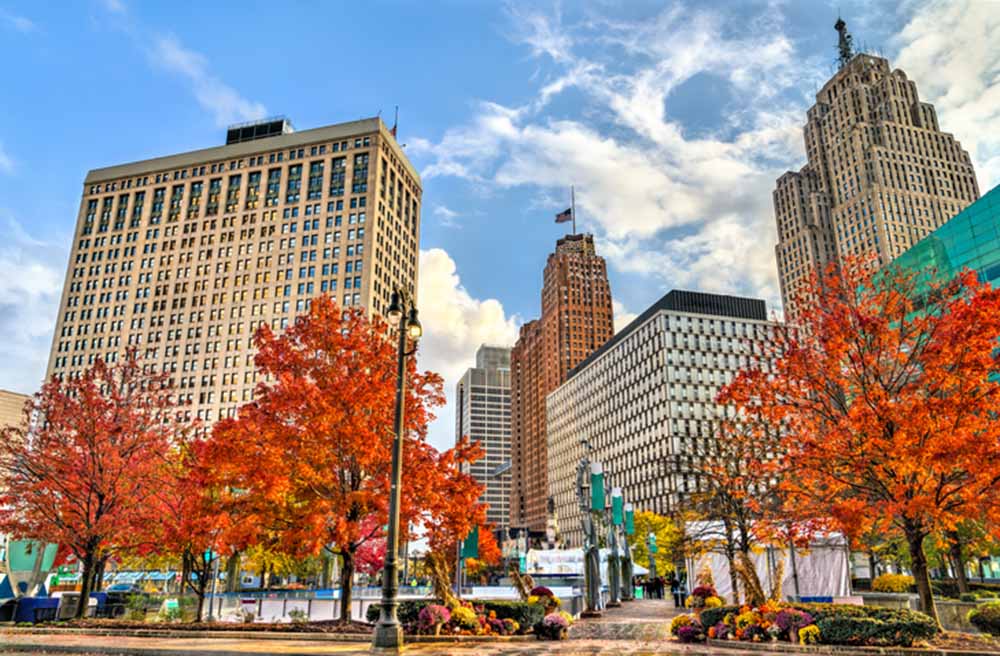 Did you know that Detroit, compared to many cities in the U.S, has a disproportionately small amount of apartment buildings? Those looking to settle in the American city still have many condos, duplexes, triplexes, and lofts that they can rent, averaging $500 to $2000 in rent.
Living cost in Detroit MI
As stated before, Detroit is slowly growing in popularity because it is an affordable destination. The living cost is 3% lower than the national average. Renters have an abundance of apartments to choose from, going for less than $2,000 a month, with a majority of daily residential expenses priced reasonably.
According to Payscale, it's housing expenses are 6% lower than the country mean, utility costs at 2% higher than the national average, healthcare at 6% lower than the US average, and public transportation prices 8% higher than the national average. The median home price is $326 527, the median rent is $1,023, while the median energy bill is $171.18.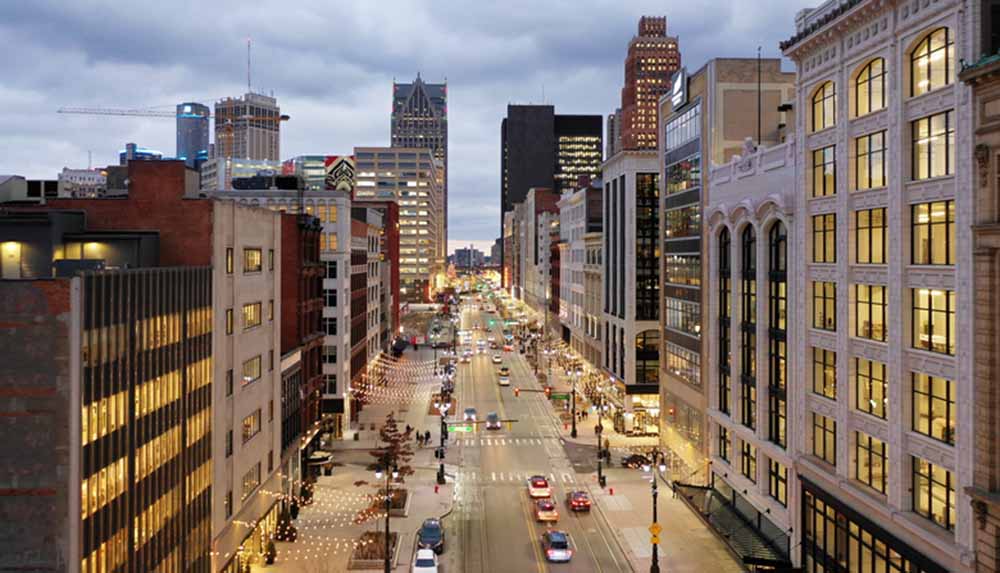 Transportation
The most favorable means of transport is by car. However, America's motor city, Detroit's transportation, is 8% percent higher than the US average – which is controversial.  A good thing about the transportation system is, since it was designed around the automotive industry, the streets were built to cater to a lot of traffic.
If you are not a fan of driving a personal car, the public transportation isn't widespread, it covers the entire southeastern portion of its state. However, the transportation department (DDOT) operates a bus service that's the best way to get in and around the city.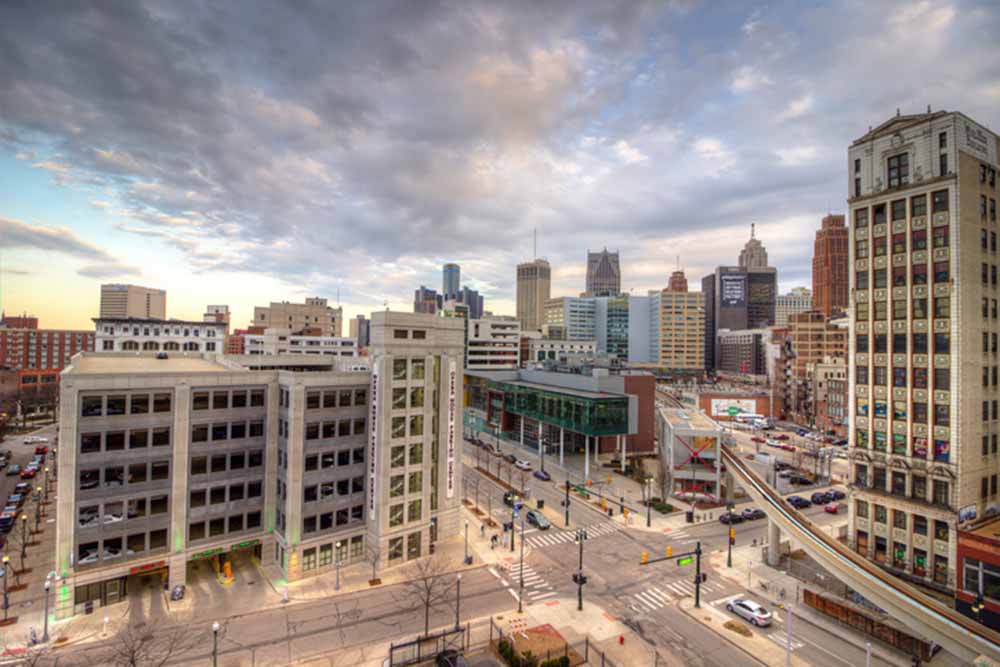 The state Department of Transportation (MDOT) also runs a separate service known as the QLINE that works along Woodward Avenue. In Downtown Detroit, you have the option of using a People Mover, an elevated rail system.
Taxes
It doesn't matter where you live in the state; you'll have to pay state and federal taxes. You can learn more about the different kinds of taxes here. The sales tax added on most goods and services is 6%. Ideally, the price on items you see doesn't include the sales tax.
In case you plan on owning a home, you will be subject to property tax, which is dependent on the size and area you live in. You can get more information about property at Property Tax. In case you decide to buy a house or apartment, you'll still need to pay a real estate transfer tax.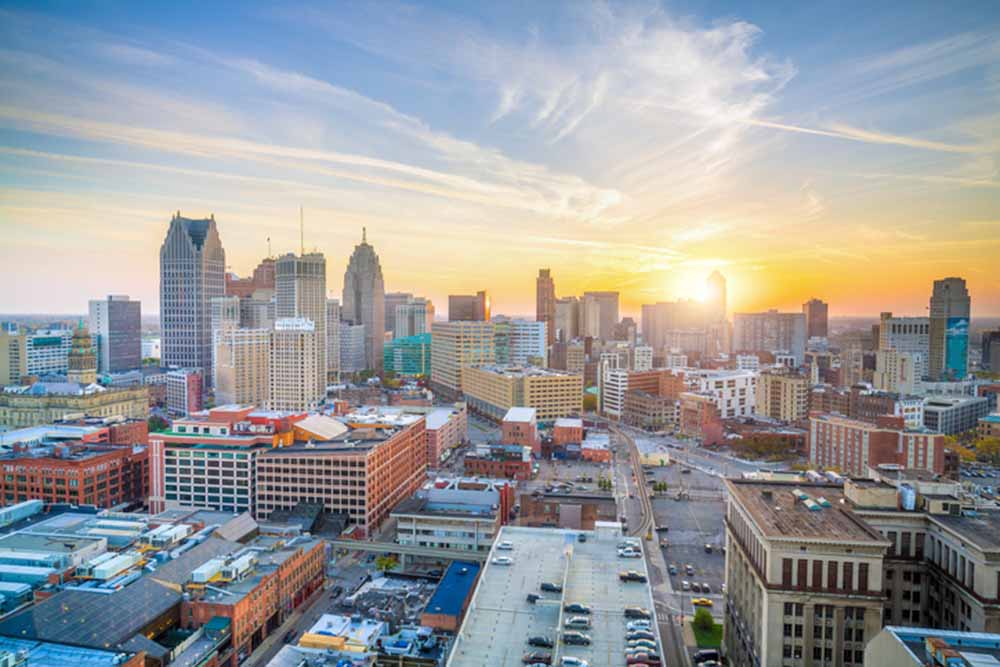 Top Neighborhoods
There are many good neighborhoods for individuals moving to Detroit. However, before you move into a neighborhood anywhere in the world, it's essential to do thorough research to find out the pros and cons. Depending on which neighborhood you pick, some might be great for young single people looking to enjoy a vibrant restaurant and nightlife, while others are perfect for families.
The best neighborhoods are friendly, diverse, have a good public school system, and feature tight-knit communities. Apartments in these regions vary in style and size, and prospective renters or buyers can find anything from studios to three-bedroom houses. Please note that these apartments tend to rent out quickly due to demand.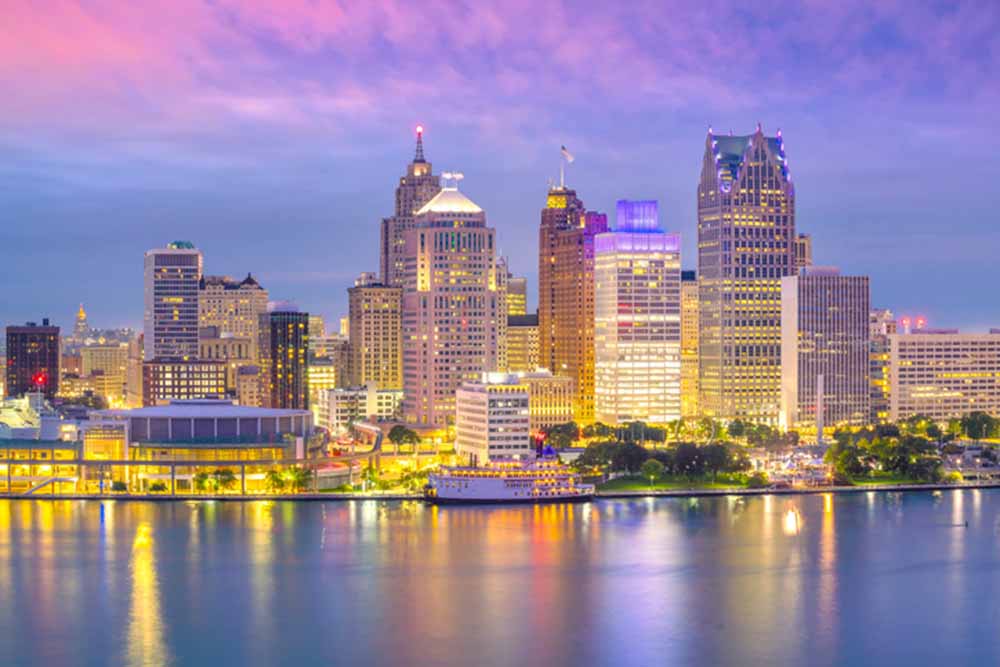 Downtown
The fastest-growing neighborhood, making it a great destination. It offers an abundance of recreational facilities. Residents have access to Elwood, Lafayette, Greektown, and Rivertown. Those who pick this location won't have a shortage of entertainment spots, restaurants, and outdoor activities.
Midtown
Midtown has art, culture, music, and a higher learning setting. It's the ideal neighborhood for those looking for apartments. Here you'll find the best restaurants, a fun calendar of things to do throughout the week, and outstanding attractions—the Detroit Institute of Arts, a world-class institution, as well as the renowned Wayne State University.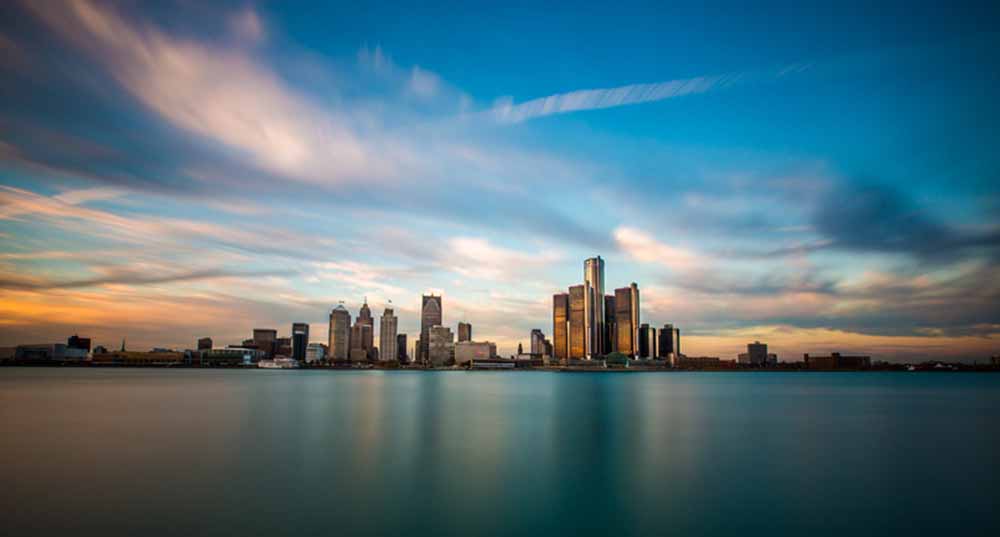 Corktown
Located on the west of Downtown, Corktown is one of its oldest regions, and due to this, it's quite affordable. While being old, it's also the trendiest, boasting coffee shops, BBQ joints, and breweries. It's a popular neighborhood for both the young and old alike and holds a rich history.
Eastern Market
If you are a fan of shopping, this is the neighborhood for you. It offers a unique shopping district, secret gardens with a terrific dining scene. New settlers will fall in love with the largest open-air farmers market in the U.S. It's an eclectic community filled with excellent housing, bars, restaurants, and a great shopping district.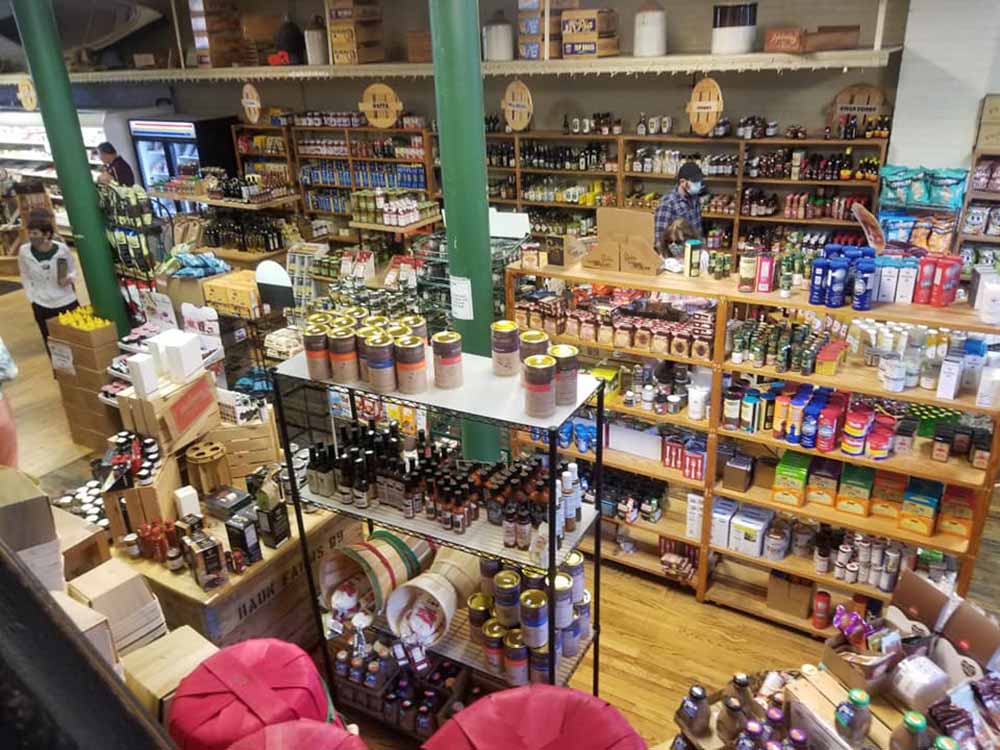 Things to do in Detroit
There's a lot of great things to do. It has a world-class shopping and dining district, a lively theater scene, with close-knit communities. If you are moving to Detroit, there are several things you can do, including:
It is a biking haven
Detroit is flat, and filled with bike lanes making it perfect for biking in and around the city. The city hosts dozens of biking activities, both leisurely and competitive. On Monday nights, hundreds of cyclers get involved in a slow-paced tour known as the Slow Roll. The Detroit Bike City group organizes the event.
A visit to the Zoo
Perfect for a family fun trip, the Detroit Zoo has a friendly attraction for animal lovers of all ages. Visitors have the chance to see live gorillas, tigers, kangaroos, and giraffes. You can also enjoy a 4-D show.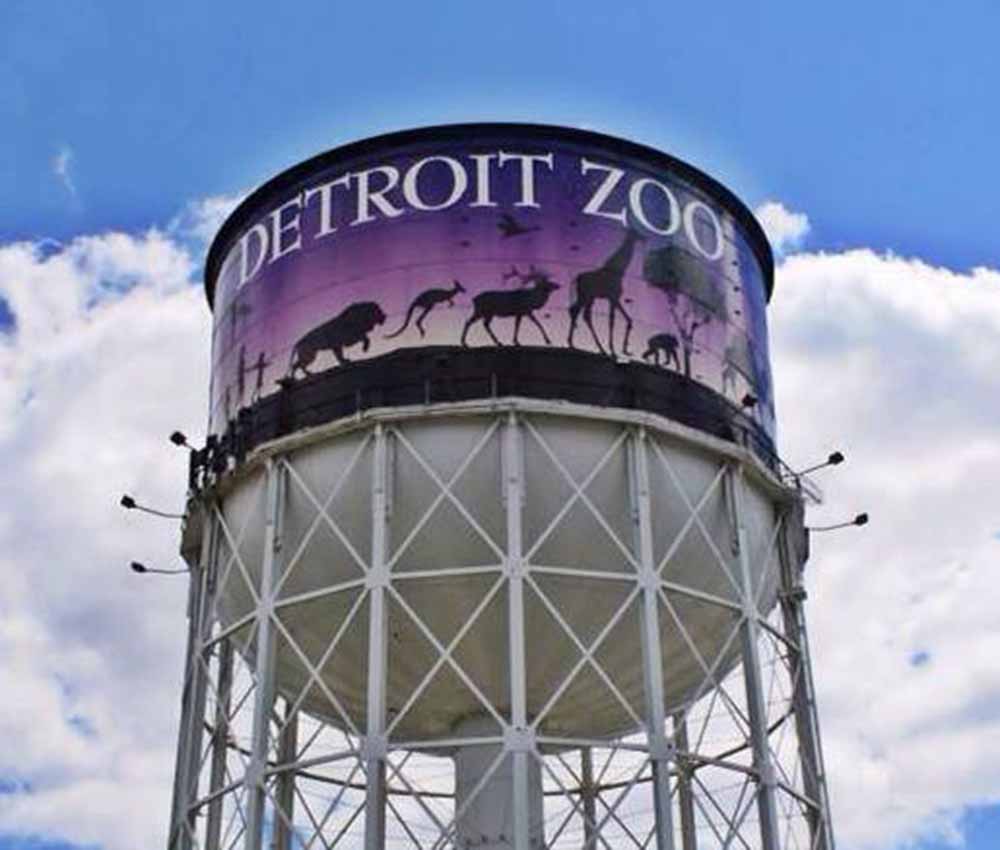 Shop at the Market
It's the largest indoor and outdoor farmers market in the country, and the best bit is that it is open all year round — the Eastern market is an excellent place for residents to do their weekly grocery shopping. Perhaps a unique thing about this market is during the warmer months. It's more of a carnival than a market; music, flower vendors make it a marvel to experience.
Best bookshops
Detroit is no doubt the Mecca of books. A visit to the four-story John K. King Used and Rare Books is a spot that is filled with amazing literary treasures. It has such diverse literature; visitors are given maps to navigate the different sections on each floor.
Detroit Opera House
It is perhaps one of the many theaters you can find. This grandiose building is home to Michigan Opera Theater. It is also close to cultural sights and overlooks Grand Circus.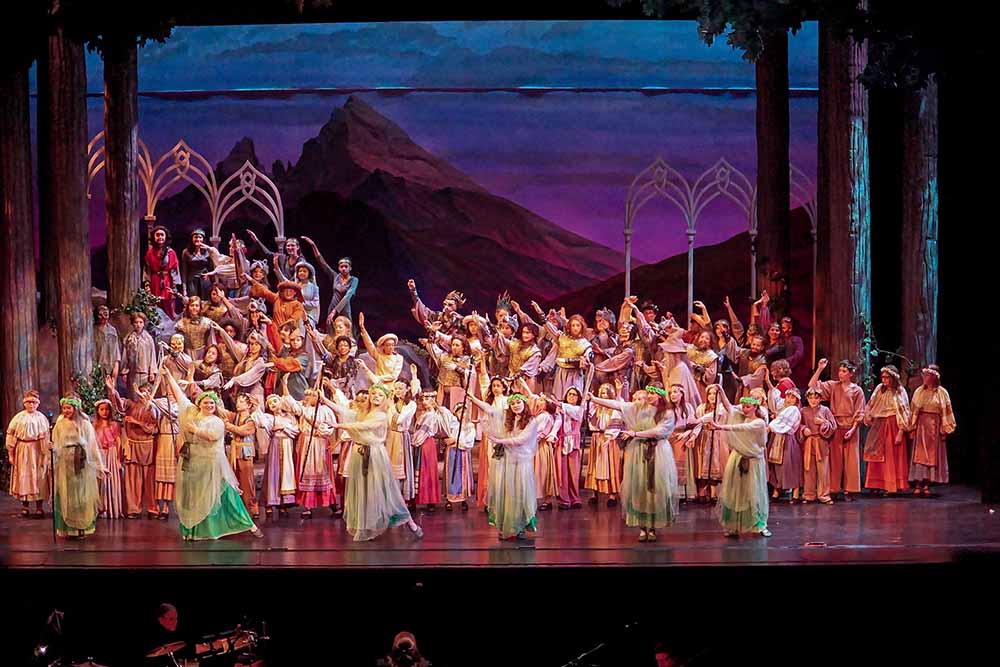 Motown Museum
Perfect for music fans and offers historic and exciting exhibits. Once upon a time, the building that hosts the museum was also known as Hitsville U.S.A, a historically famous music recording studio.
Charles H. Wright Museum
It was founded in 1965 and is home to the world's largest permanent exhibit of African American history and culture.
Little Caesars Arena
In case you are into sports, Little Caesars Arena is one of America's newest arenas. It's a triple-time arena with the capacity to hold two different sporting events – hockey and basketball.  Some of the biggest acts in the U.S have also performed here, including Elton John, Justin Timberlake, and Kiss.
Detroit Pro Sporting Action
If you are planning on living in Detroit, you will have to root for the home teams. Comerica Park is home to Detroit Tigers, it's MLB team, and Ford Field, where NFL Lions play. Here you can enjoy all the live sports pro games in your backyard.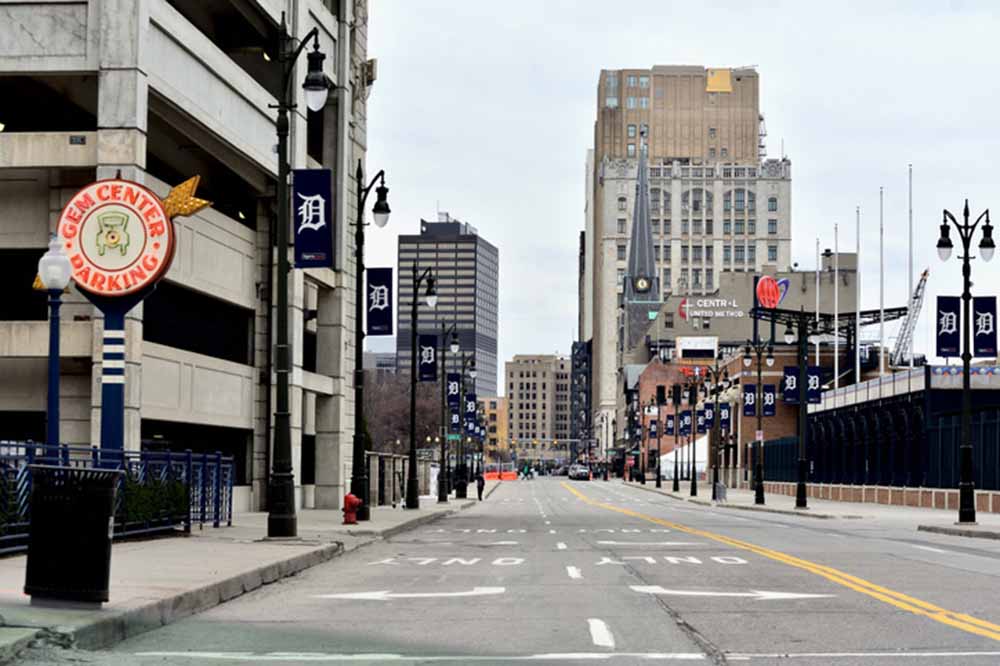 Pros and Cons of Moving to Detroit
If you are planning on moving to Detroit, there are a couple of things you need to know about the vibrant city. Let's face it, any new city you move to will require some sort of adjustment. Depending on which place you come from, there are a set of pros and cons. We outlined the most common:
The Pros of moving to Detroit
The following are the pros of the great city of Detroit:
Entertainment hub
There's a wealth of entertainment in Detroit. It's not called Motown for nothing. It also has a vibrant nightlife for both the young and old. New dwellers will enjoy a wide selection of restaurants, sports arenas, dining and shopping districts, and casinos.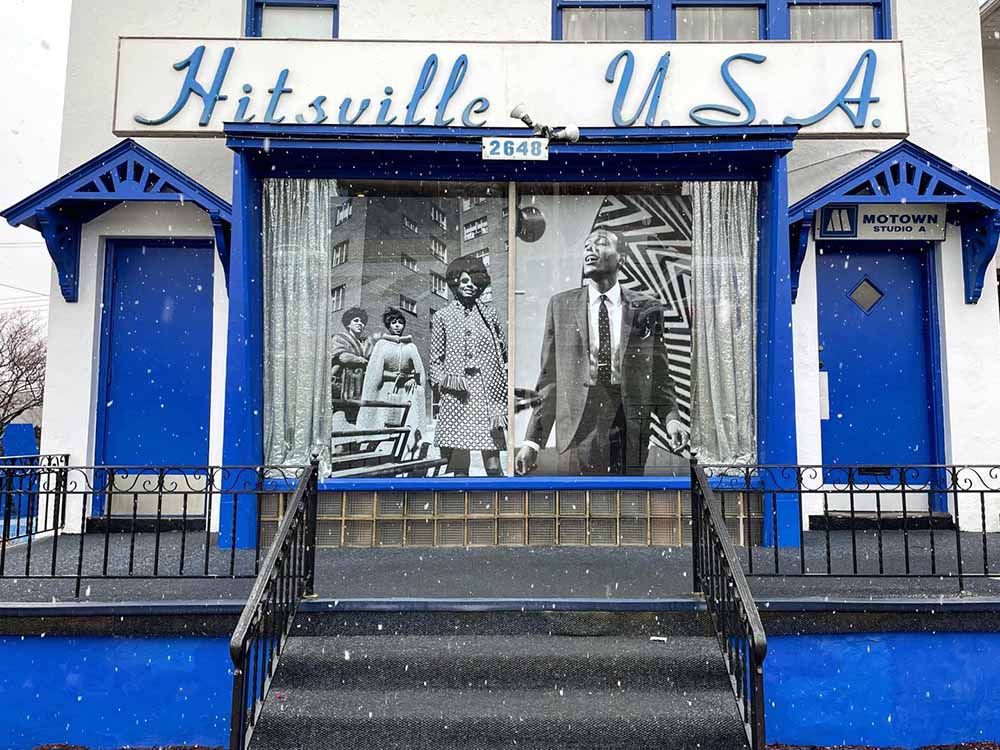 One of the hidden gems is Camp Martius. It's an all-time gathering location for people living in Detroit. Here dwellers enjoy outdoor skating during winter, beach bars with real sand, unique bites, and live music. There's also the Belle Isle Conservancy, a historic, and cultural 982-acre island that is a must to visit.
A vibrant, thriving economy
Coming from its lowest points, Detroit can only move up and boom, and according to analysts' projections, the growth has only started. Thanks to all the Start-up companies, increased commerce, entertainment spots, and restaurants. The attractive destination is also working hard to improve the less populated areas due to anticipated move-ins.
Affordable living conditions
Perhaps the most popular reason why anyone wants to move to Detroit is its affordable living rates. According to statistics, it has a low cost of living than 84% of major cities in the US like New York. Housing for rent averagely costs between $500 to $2000, with a median home cost of $326 527. Also, a majority of the resident's daily expenses are quite low.
Overall, the overall state is one of the best locations to live in case you are looking for inexpensive housing – something that Detroit is known for.
The Cons of moving to Detroit
Of course, with the good comes some drawbacks, but Detroit currently has a few. For starters, its auto insurance rate is higher than any other place in the U.S. This is often an additional expense that many people moving often overlook.
You don't drive a car – Well, there's a problem, a public transport problem.
Public Transit problem
Unlike many urban cities in the US where communities enjoy excellent public transport such as streetcars, subways, bus transit, and more, Detroit has a shortage. While there is a new Q-Line and a People Mover, there aren't any alternatives that offer relief in terms of transportation.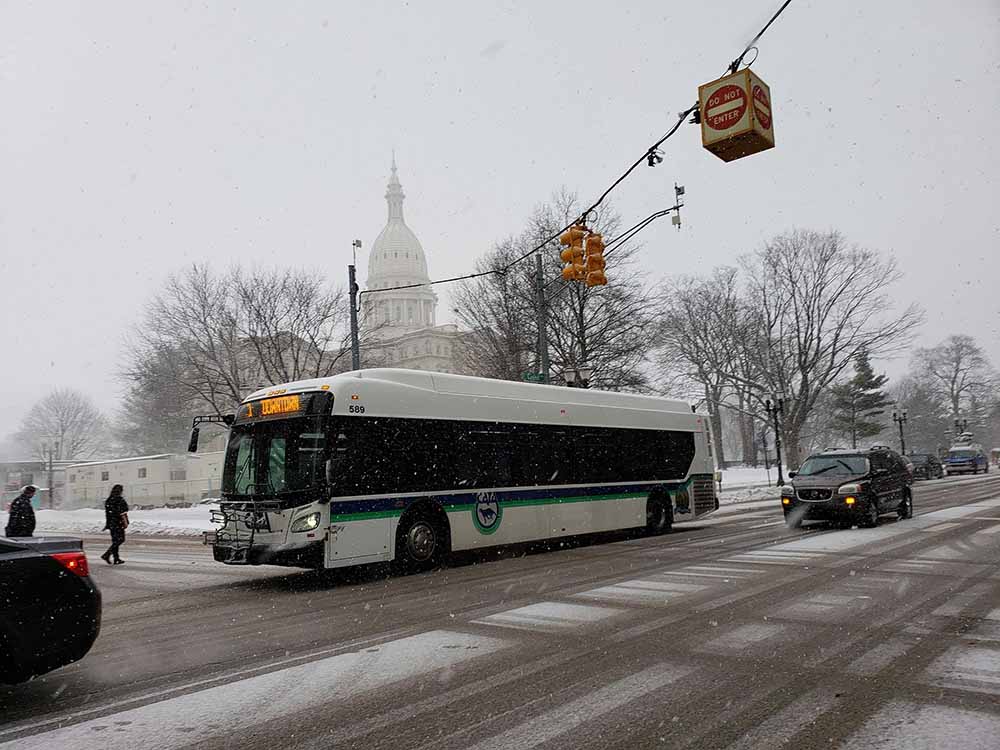 Grocery stores unavailability
Don't get this wrong, the American destination is excellent for shopping; however, it lacks grocery shops, an essential service. Despite Whole Foods entry five years ago, organic food shoppers still feel the need to have grocery shops that offer cheaper deals.
Extreme weather conditions
If you come from a region where you enjoy a lot of sunshine and summer days, Detroit will be an anticlimax. Winter is a real problem not only around Detroit but the state as a whole. This means icy roads, moths of extreme winter weather, and possibly unplowed streets.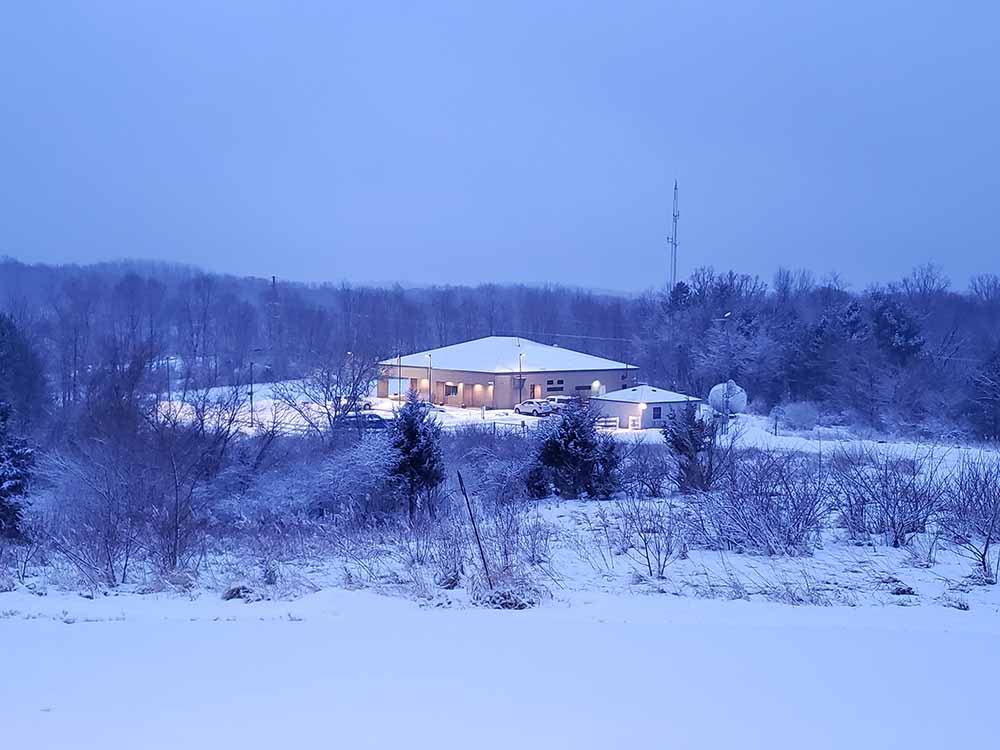 Preparing your move
Ultimately, after looking at the pros and cons, you'll love living in Detroit. There is a unique arts and culture scene, music, entertainment, social amenities, tight-knit communities, a thriving restaurant and dining scene, vibrant nightlife, top-shelf learning institutions, and perhaps the most important, affordable living.
Before you get started on selecting a neighborhood, perform thorough research online and on the ground. A rule of thumb is to physically visit the locations and have a feel of the environment. Visit the county offices and find out what is required in terms of taxes and documentation. Ask close friends and family for recommendations of an excellent realtor to assist you during this life-changing phase.