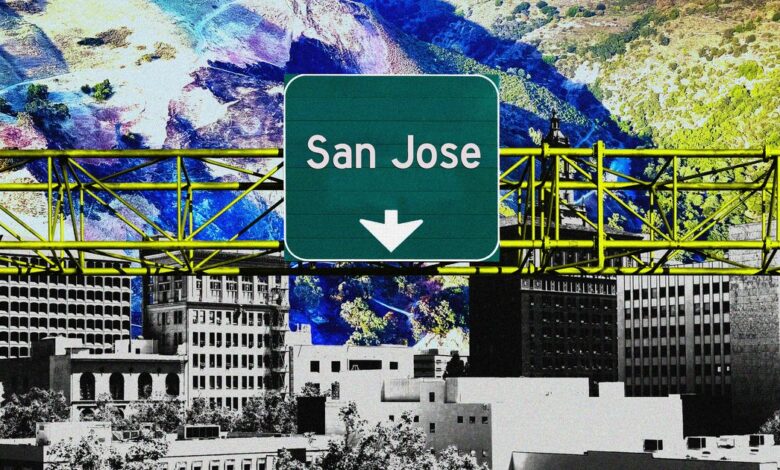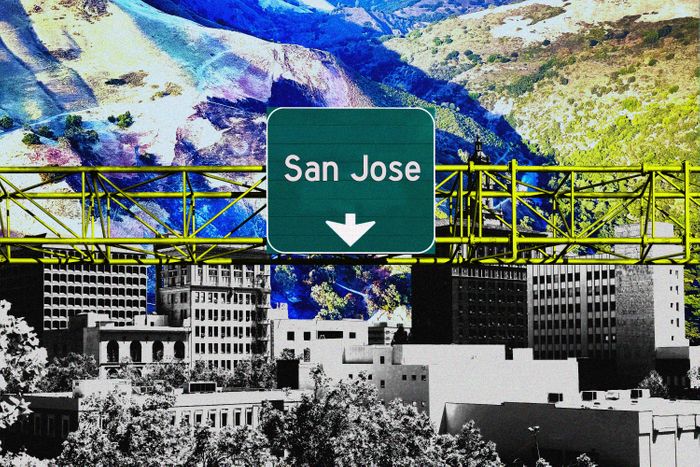 Photo-Illustration: Lined; Photos: Getty Images, Shutterstock
In this bi-weekly series,Realtor Logs", hear us people in the center of a wilder market than ever. Today, an hour-by-hour overview of the working world of Tori Atwell59 years old, electric broker in the San Jose area.
8:30 am I'm not an early riser, what can I say?
Last night I promised myself to wait about an hour before checking my email in the morning so I could have some quality time with my pets. I have a lot. Two pot-bellied pigs, four cats, five little dogs – the biggest weighs 20 pounds, but that's just because he's big. I feed and pet everyone, and of course now I will break my promise and delve into my emails.
9 am Indeed, I have about 100 to go. When you're a real estate agent, you hear from everyone, from lenders and buyers to lawyers and sellers – everyone wants to connect with you. Also, I was born and raised here. I know a lot of people.
11 am, I do all my shopping first. Head to the post office, fill a sign box with brochures, do a drive-by for a customer. Customers ask us to check the streets for them before they even bother to look. While driving, I listen to a podcast about a murder mystery. I'm very well prepared to murder a client at this point. I know all the tricks.
12 p.m. I go to the office. Another 50 emails. No day is alike. What you need to know about San Jose is that it's basically a bunch of small towns all squeezed together. And they're all incredibly distinct. Some are luxurious; some are dangerous. Some are funky and historic – Japantown, Naglee Park. But above all, San Jose is a massive urban sprawl, housing on rails and strip malls, a bit boring. Also, people don't really move to San Jose because they want to move to San Jose. They move to San Jose because they can't afford Santa Clara.
I'm doing a lot of work right now in the Almaden Valley, which is a very sought after 'executive' community. There are many large luxury homes, as well as great schools and large lots. The houses there number 5 or 6 million, on average.
I also do a lot of things in Willow Glen, which is lovely and has a small town. The houses were built in the 20s and 30s — lots of bungalows, mini craftsmen. All the millennials with their strollers are here now. They were called yuppies in my day. They send their children to private schools; they like to walk around town and look cute.
1:00 p.m. A realtor friend calls me. Estate agents in this area are talkative. We're talking about the press the San Jose market has been getting lately; an article says that he sees the biggest drop in house prices in the USA. Of course, maybe 70% of the city is not well. But it's not Almaden Valley or Willow Glen. It's the 70% of San Jose that is urban sprawl. And that's because people aren't looking to settle there in the first place. That being said, even in Almaden Valley and Willow Glen, homes aren't moving as quickly, or with as many crazy offers, as they did a year ago when people were getting an extra $200,000, all in cash. .
2:00 p.m. I show a large and charming craftsman's house to a family with four children; it's on for 2.5. They can only afford less than 2 million, but they want Willow Glen, so they say they want to see it anyway. I'm a very direct person, and I tell them they won't get what they want in the neighborhood they want for less than 2 million. I wish it were different, but it's the truth. They're not sure they like it, anyway.
We are looking at another house, more of a bungalow type, which already has an inspection report. The electrical report says "reverse polarity", which sounds bad, but is actually nothing – it just means the "hot" and neutral wires are switched. Bad problems are roof problems or black mold problems. And mushrooms, which you see all the time. Especially in the homes of hoarders.
My clients will think about it. All real estate agents say it, but buyers are like sheep. When everyone buys, they want to buy. When everyone backs down, they back up. Right now, with interest rates, customers are pulling back. But that's silly to me. At this time last year, there was no way to enter the market; you would have to overpay hundreds of thousands of dollars. Now, in San Jose at least, you can get a house for the right price. It's time to buy ! But all I can do is give my opinion.
3:00 p.m. I meet with an engineer client. They are the hardest to work with because they are hyper analytical. The majority of them work for Facebook, Google; make your choice. I have a type of hardened engineer, with whom I have worked for 20 years, who keeps saying, "Shit, the market is going to go down! because he made an algorithm that says so. I'm not kidding – 20 years without pulling the trigger. It's like, "Man, it doesn't work that way. You have already missed the mark! Anyway, after discussing the market, numbers and math for half an hour with this engineer client, I have to move on. I tell him, "You have to stop obsessing over math. It's simple. Do you like the house? Because the person who loves the house best will have it.
I am very straightforward. I am just me. If you don't like me, don't work with me.
4:00 p.m. A client forwards me an email from a person who wants to show his house, who contacted him directly when I was the listing agent, and who seems suspicious.
Now I know a lot of smart, honest and excellent real estate agents in the area. But unfortunately, San Jose is also notorious for having a lot of dirty agents. Really dirty. They specialize in turnarounds – like they buy distressed properties, then do cosmetic work, then resell. Often the work is of poor quality and the real problems (electrical problems, pest damage, leaks, structural elements) are concealed or unresolved. I had a list like this a few years ago – it was wonderful, but when we did inspections we discovered so many problems. There was a rear addition with no foundation at all.
The only good type of bad agent is one who doesn't know how to sell a house, either because they're inexperienced or because they don't care. They don't do open houses. They don't do the marketing. The result is that there is less interest in the property – which means my buyers can come in and get a deal. Sellers will take it because there is no other interest.
Either way, I tell my client not to deal with him. Maybe he will go away.
5:00 p.m. I am ready to leave the office. It's a new office for me. I worked for a very local company for many years. Then Compass bought them out, but we stayed in the same space. The Compass culture did not suit me. Too corporate. So I joined the Agency. I found out after joining that it was owned by a famous reality TV star. But obviously I didn't join for that reason.
6:00 p.m. I go home with my pets. I caress them and have dinner.
7 p.m. I like to do something crazy in the evening, especially if I've dealt with a jerk that day.
8:30 p.m. I have escrows going on, so I check my email and answer a few issues.
9:30 p.m. I really try to limit my stress at night. I am a sleepwalker. Once I sleepwalked into my underwear drawer to look for a file. I also once sleepwalked down my basement stairs thinking I was showing a house to buyers. So yeah, I try not to think about work before bed. As much as I love what I do.