Seeing Green: 12 Creative Ideas If You Want To Start Decorating With Emerald Green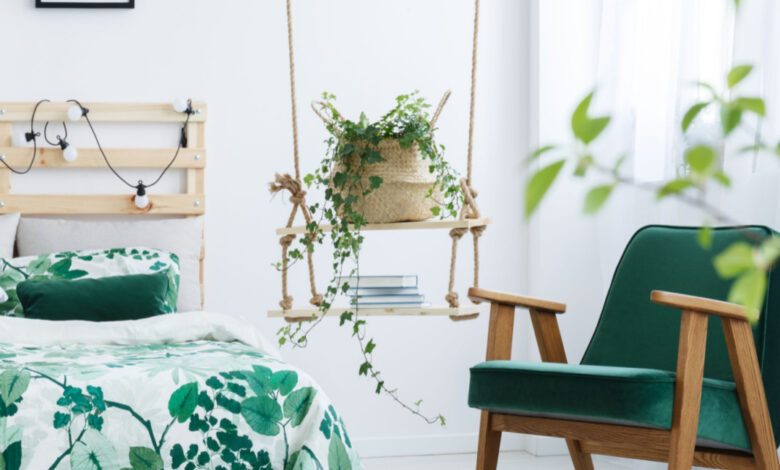 Energetically bold, emerald green is a powerful color. In fact, this popular shade is so influential and dynamic, Etsy has in fact named emerald green its color of the year for 2022. For those looking to spruce up their apartment decor, decorating with emerald green is one of the easiest ways to make a statement. Especially if the statement you're looking for oozes luxury, lavishness and laid-back vibes.
Before turning your apartment into a personal palace with this regal color, explore these 12 ideas from creative experts:
1. Be bold
"Emerald green is such an amazing color and even more so when used in a big and bold way," says Melanie Zaelich, owner and interior design consultant at Happy Place Interiors. "A center wall covered in emerald green wallpaper is sure to be a show stopper and a color that makes your space unique. Peel and stick wallpaper is a simple and effective way to make a space rented feels like home."
2. Add a side chair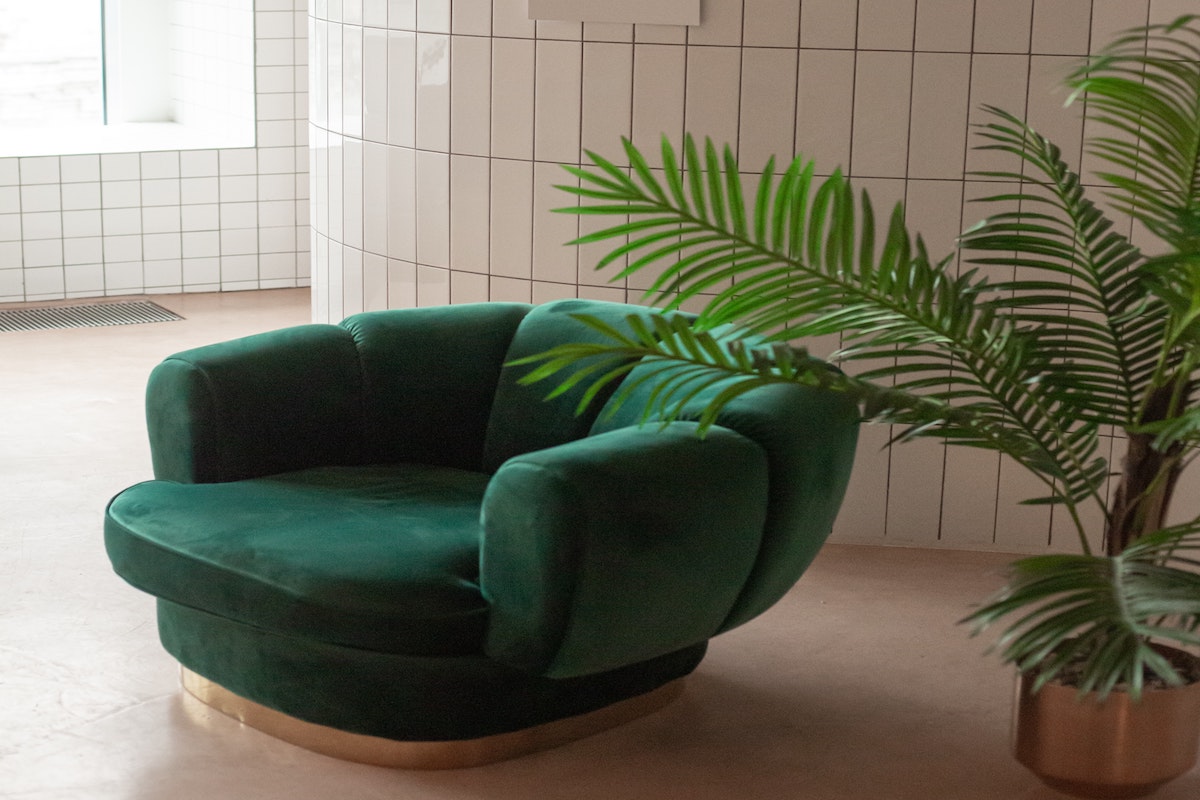 To make a powerful design statement in your living room or bedroom, opt for an emerald green accent chair. Whether you choose a wing chair or an upholstered square chair, the richness of decorating with emerald green will help add more dimension and drama to any room.
3. Think comfortable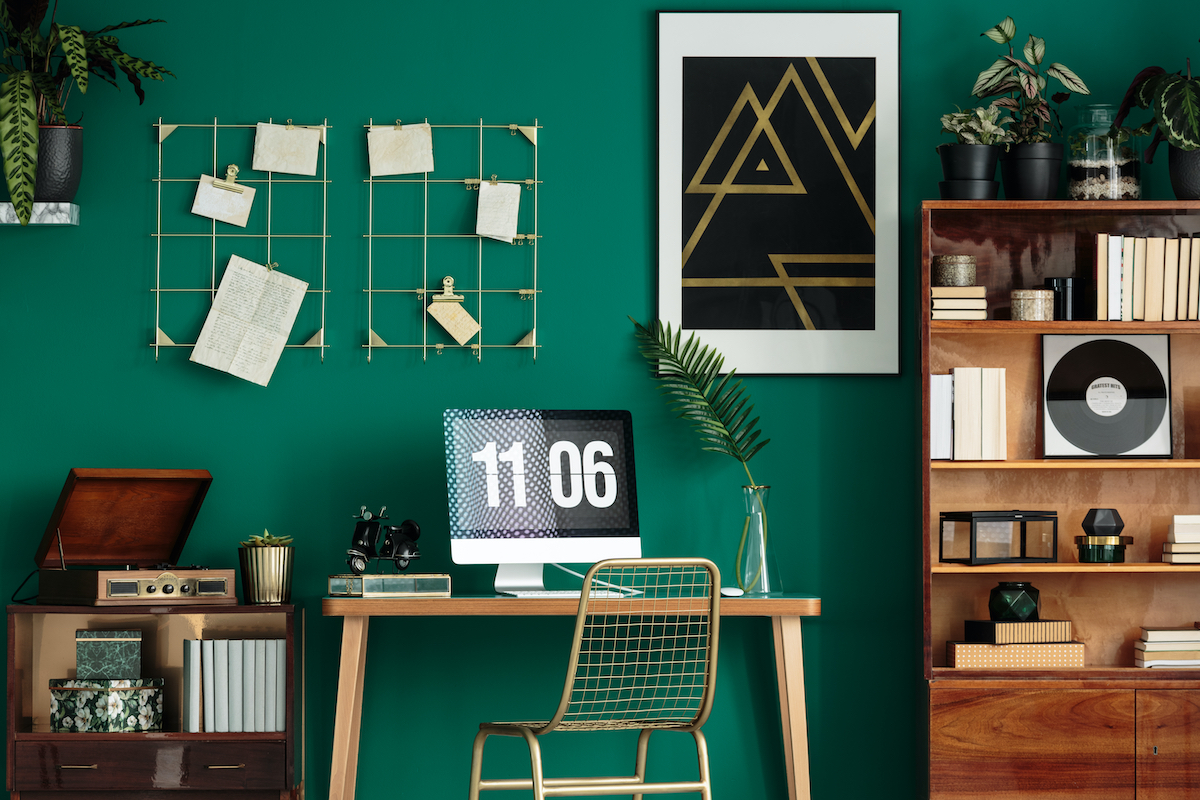 "Emerald green is a great choice for any space you want to feel cozy in, especially if the space doesn't get a lot of bright, natural light," says Hilda Carroll from Hilda Carroll Holistic Interiors. "For example, in a north-facing living room or bedroom, use emerald green walls to make the most of the darker mood. Green will infuse the room with the biophilic benefits of being in nature, helping you to relax and unwind in the wall sconces, floor lamps and table lamps dotted around the room – the pools of light will help reinforce the comfort of green and counter the gloom that a dark, north-facing room might otherwise have.
4. Be neutral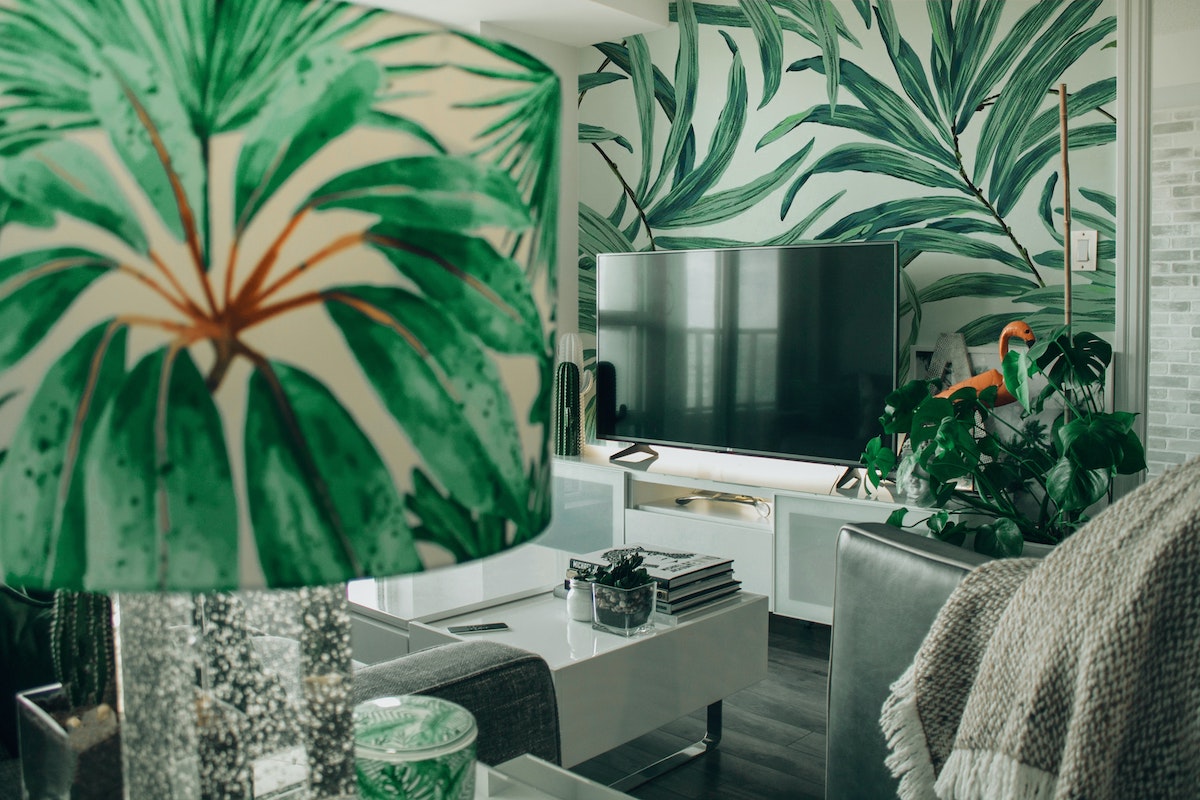 Enhance your emerald green accent and home decor by using neutral shades to help contrast the richness of emerald green. Beige, cream, gray, tan, and white accents or furniture (like a couch or bookcase) can help balance your use of emerald green.
Also, cool shades like blue work well with neutrals and dark emerald tones. Tie up your bedroom, dining room or living room with neutrals.
5. Remember that less is more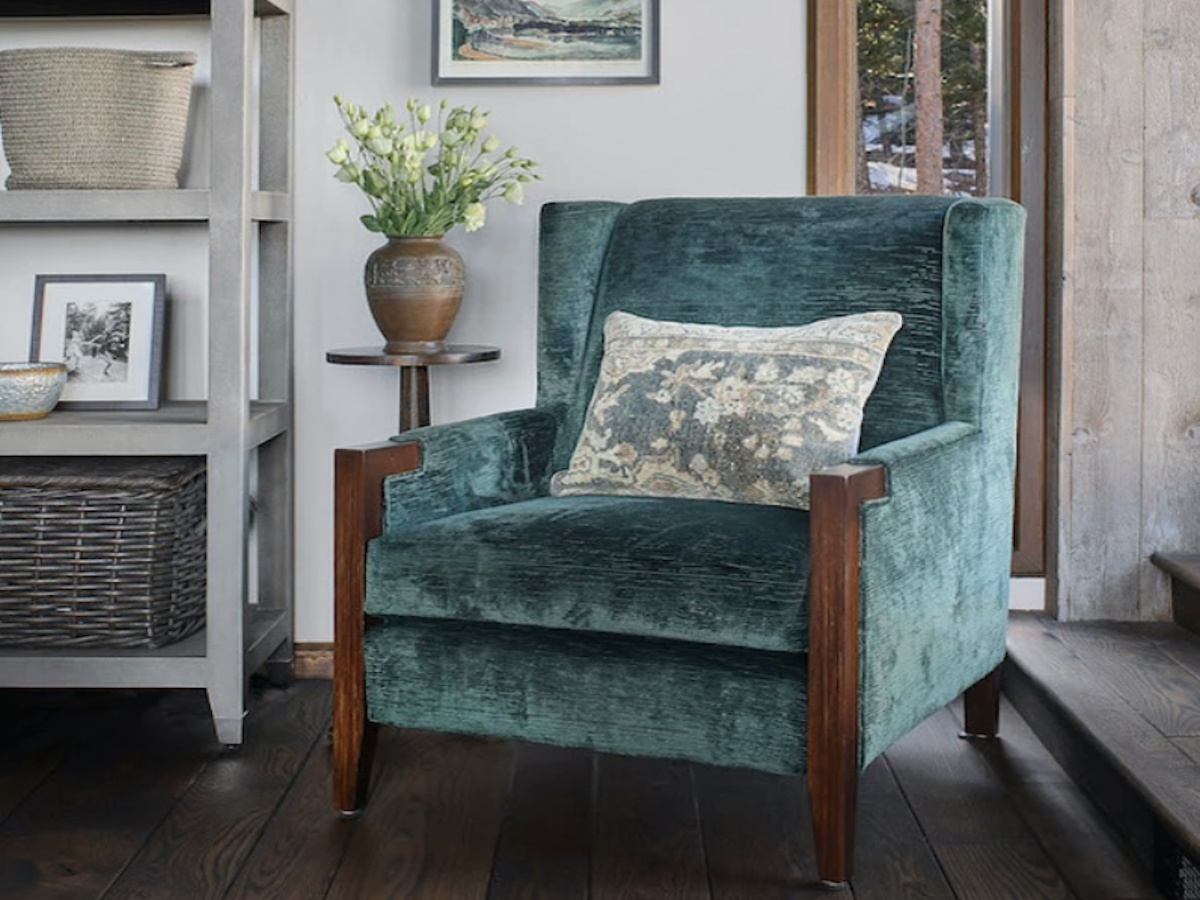 "The richness of emerald goes far," says Jennifer Medoff, award-winning interior designer at Dragonfly Designs. "I prefer to use it sparingly, so it's an addition you can live with for a long time. An emerald chair, pillows, or artwork adds a touch of luxury to a room without being overwhelming."
6. Don't forget to dress up your dining room table too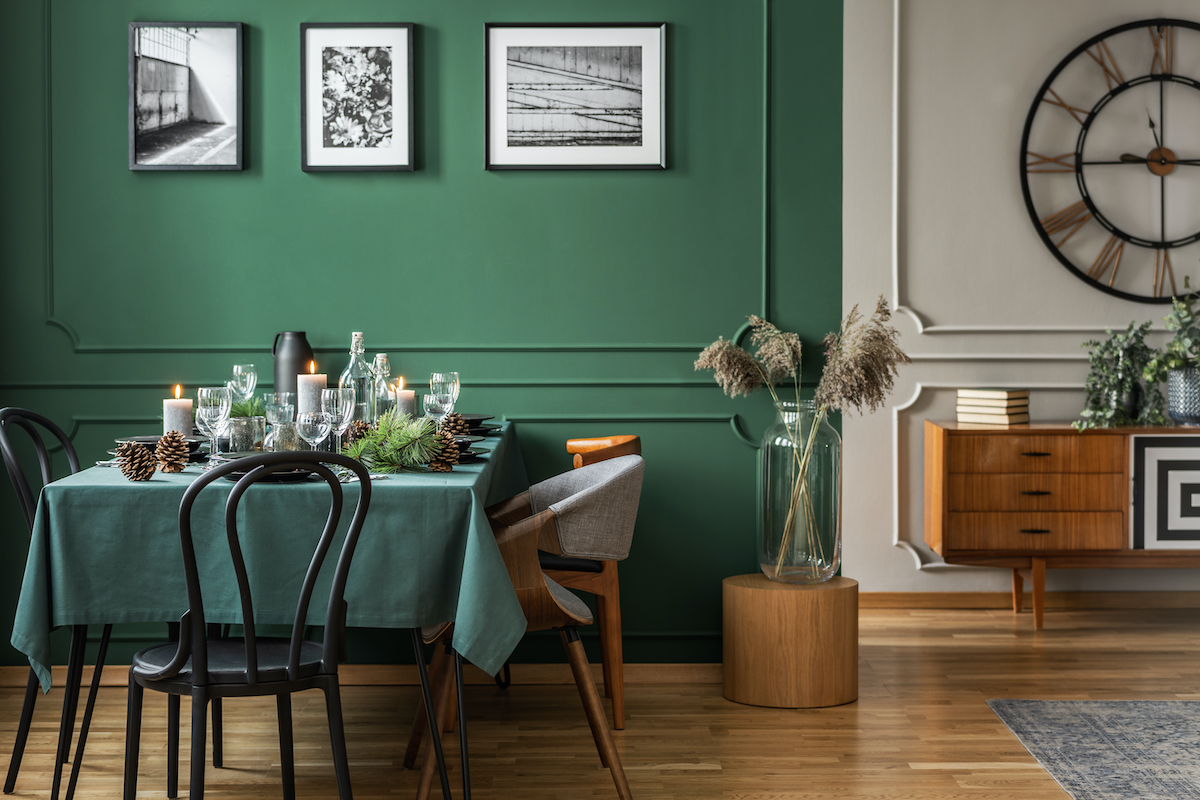 Instead of decorating with emerald green in an obvious way, don't be afraid to incorporate this fascinating color with subtlety. The dining room or kitchen table is a surprisingly easy place to take advantage of this powerful color. For example, dress your dining table with emerald green accented placemats or splurge with emerald green glassware.
7. Invest in texture
Decorating with emerald green is easy if you play with the texture. For those looking to make a statement in their apartment, layer thick emerald green rugs against your carpet or hardwood floors. If you're looking for a softer approach to emerald green accent textures, get an emerald green chunky knit blanket or emerald green macrame or wall tapestry.
To enhance your bathroom with this majestic color, choose a bath rug with emerald green elements or boldly display an emerald green shower curtain.
8. Embrace the drama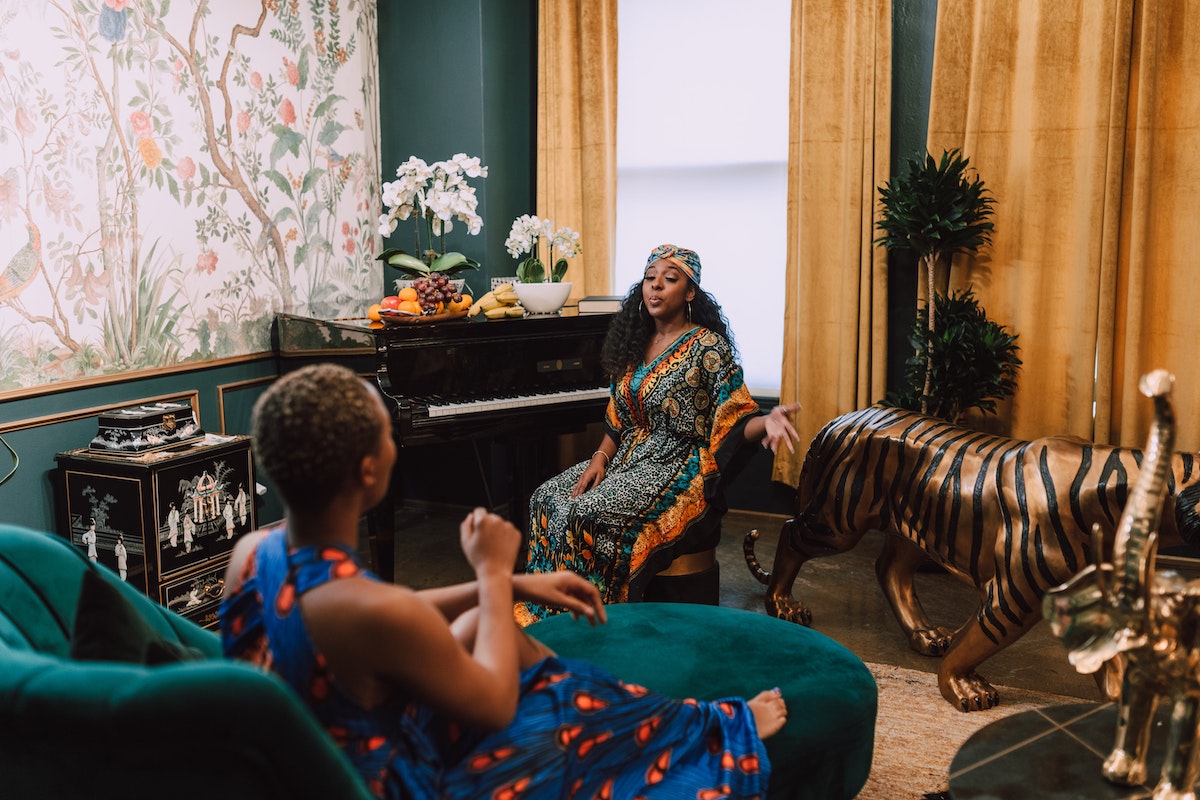 "Emerald green is chic, sophisticated and undeniably dramatic. The best way to decorate with rich, deep hues such as emerald green is with accessories like throw pillows, table accessories or art," says Shandra Ward, CEO/Interior Designer at Signature Designs Interior Events & Custom Decor.
"If you want to make a bold statement with lots of drama, gold-trimmed velvet curtains, a large area rug, or an accent wall will make your space look luxurious. Jewel tones are timeless and fit into any a wide variety of interiors.
9. Grow Emerald Green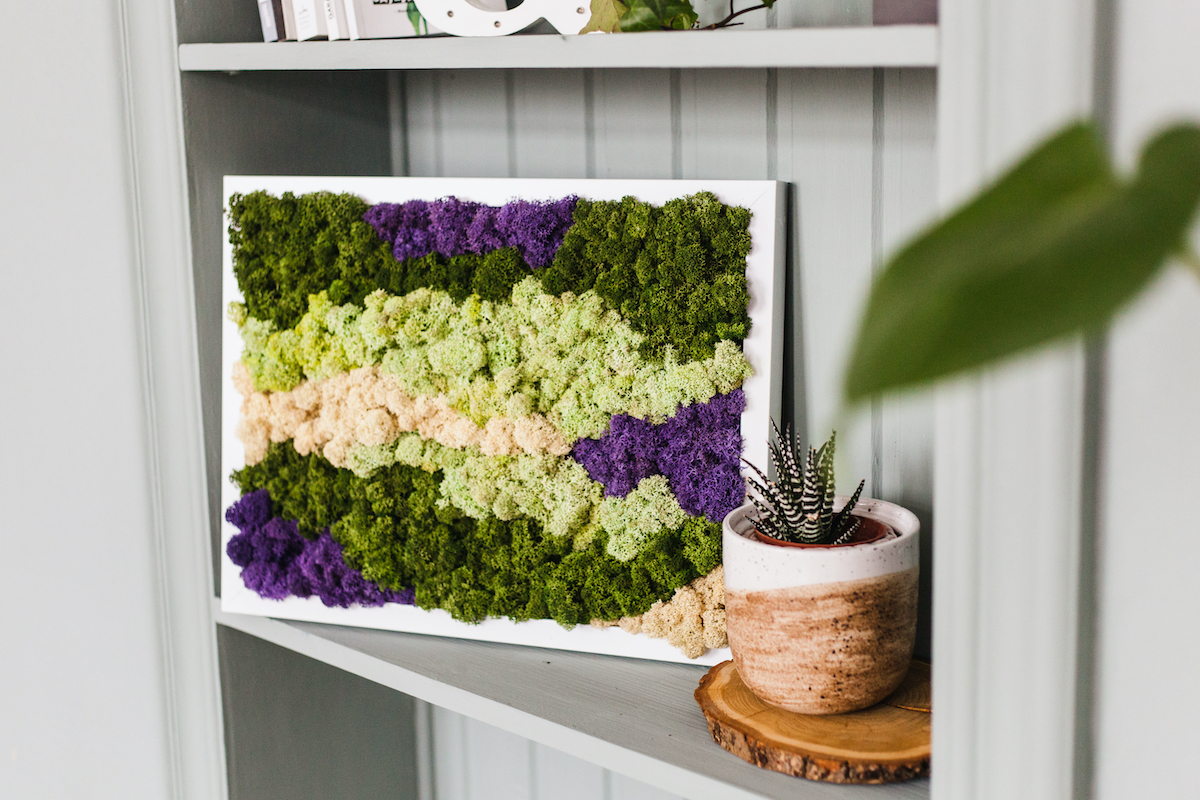 "Biophilic design, the use of natural materials, is more than a trend; it's a healthy direction in interior design that remains sustainable," says Karen LeBlanc from The Design Tourist. "Consider coloring your living space with emerald green using natural plants. Try creating a vertical garden or living wall, made up of a variety of green plants or even moss. Instead of painted accent walls in green, a living or moss wall is healthier.option to infuse fresh air, as well as visual and tactile design elements.For an apartment, you can purchase framed moss wall art, kits of living walls or vertical garden kits that you can configure in a variety of designs to suit your space and taste.
10. Create your own wall art
If you don't want to spend too much money decorating with emerald green throughout your apartment, create some DIY wall art.
Simply choose a canvas size. Try 20 x 24 inches or 24 x 36 inches and grab a box of your favorite emerald green paint (also grab other colors if you're looking for a multi-dimensional or colorful DIY display) and a brush of your choice. Paint as much or as little of the canvas with emerald green – it's up to you.
Do you want to incorporate several colors? Build a gallery wall with the different shades of your apartment's color palette.
11. Accessorize with jewel tones
"Emerald green is a beautiful jewel tone that can be incorporated into your home design with simple, budget-friendly touches such as rugs, pillows, artwork, or accessories," says Heather Sheridan, owner and interior decorator at Decorate the interiors of the den. "A mix of textures in emerald green complemented with other jewel tones, like mustard or royal blue, always adds a warmth to your living space."
12. Leverage Crystals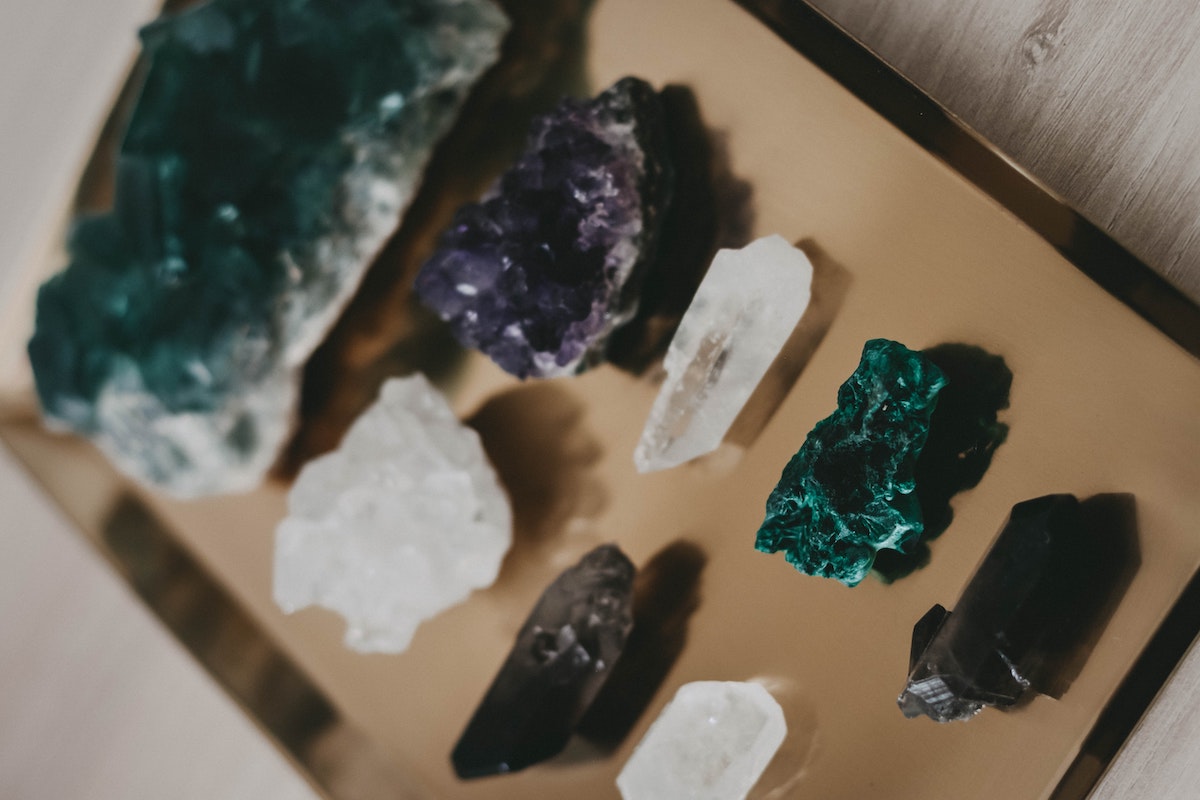 Decorating with emerald green can help rejuvenate a space. To incorporate some of the natural world into your apartment decor, use emerald green crystals and gemstones to add pops of color.
Since there are a variety of crystals and gemstones, do some research to find the right shade of emerald green for your location. To find the right emerald green accent, try one of these:
Alexandrite
Amazonite
Aventurine
blood stone
Green agate, diamonds, fluroite, sapphires, topaz, tourmaline
Jade
Malachite
Prasiolite
Tsavorite Garnet
Not only will these crystals help you decorate your apartment, but they will also bring good vibes. After all, emerald stones bring an abundance of love and a plethora of success to those who adore them.
It's easy to go green
Kermit the frog once said, "It's not easy being green." And while that may be true, rest assured, decorating with emerald green is easier than it looks.