Should you get a stained glass window at home? Cost and installation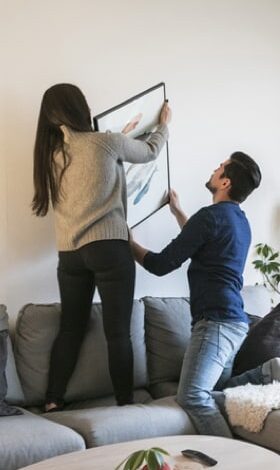 Color and character: add a stained glass window to your home
The oldest history of stained glass windows dates back to when colored glass pieces were used at St Paul's Monastery in Jarrow, England, in AD 686. 1100 and 1500During the Renaissance and Gothic periods, historians viewed stained glass and decoration as one of the most important painting techniques in all of Europe.Despite the fact that many associate stained glass with places of worship, this art form is adaptable so that you can install stained glass in traditional and contemporary home designs. Stained glass culture It has undergone many transformations throughout its history and now, 21st century artists are embracing this culture by transforming stained glass windows into modern designs to add to their home.Of course, if you are not ready to commit to installing stained glass in your home, there are alternatives. Instead, you can choose to adhere stained glass or hang stained glass panels. Either way, by adding stained glass (or stained glass alternatives) to your home, you are adding character and color to the interior and exterior of your home.
Where to find a stained glass window for your home
If you want to install stained glass instead of hanging stained glass panels or using stained glass adhesives, you can find new and old stained glass in the following places:
How much do stained glass windows cost?
You will find that the prices for a stained glass window vary depending on where you are shopping, as well as whether it is antique or custom made. It also depends on whether you are buying stained glass panels, stained glass curtains, or stained glass film. The cost of professional installation also depends on the type of stained glass you buy.For example, if you are buying stained glass panels, prices can reach up to several thousand dollars, depending on the size and level of detail. If you're looking for an antique stained glass window, those prices can range from $ 150 and $ 24,000. If you buy a wood-framed stained glass window, expect the cost to range from $ 400 and $ 700.
Factors to consider when installing stained glass
Selecting stained glass involves more than looking at colors, designs, shapes, and sizes. You should also consider the installation method. For example, if you choose a shape or pattern that doesn't fit with your existing windows, then it won't fit the aesthetic or design scheme you're creating.There are several different ways to install a stained glass window. For example, you can have a professional installer remove an existing window and replace it with your part. Or, you can ask them to cut out a new area for the stained glass installation. Making these decisions involves looking at the position of your current windows and deciding whether a replacement or addition is appropriate.If you are not comfortable with your current windows coming out or making a new cut in your house's facade, you still have other options. For example, you can find a stained glass installer who will place stained glass panels over your existing windows. They will even match the color of your existing window frame to help match your current interior and exterior.
Benefits of adding a stained glass window
Homeowners across the country are adding stained glass to their doors, windows, and other areas of their home. Here are some of the benefits of adding a stained glass window to your home:
Add color or interest to an existing window set

Improve your home architecture

Introduce touches of color both inside and outside your home.
Disadvantages of stained glass
While stained glass windows add an element of privacy and quirkiness to your home décor, that doesn't mean they are a good choice for every room. There is a fine line between decorating with them elegantly and using too many. Here are some drawbacks to consider before purchasing stained glass:
If you choose dark or bright colors, not much light passes through

May distort landscape views outdoors

You are selecting pieces that can change the entire aesthetic of your home.

If you are altering the shape of your window, it will change the design of your home in the long run.
Alternatives to stained glass
If you love the look of stained glass, you don't have to shut yourself up in replacing your existing windows or thinking about a complicated installation. Instead, you can opt for stained glass alternatives. They are a wonderful way to embrace your love of stained glass without having to make a firm commitment. Here are some other stained glass options to consider:
Stained glass film (adheres to stained glass):

If you see stained glass adhesives and stained glass film, the manufacturers mean the same thing. They are each

faux window treatments

that stick to your existing windows and create a stained glass look.

Stained glass tapestries:

Choosing this option means that you can hang a

piece of stained glass

in a window. You can also choose to hang it on your wall as a piece of art.

Resin alternative:

Instead of using glass, you can also find decorative pieces that look like a stained glass window but

use resin instead

. The same techniques apply and you will find that these pieces look similar to stained glass when you are sorting the selections.
Maintain a stained glass window
Cleaning your windows requires patience and a gentle touch. You will find that this is especially true when it comes time to clean an antique stained glass window. Here are some tips to consider when it's time to clean your windows:
Use distilled water and a soft cloth for light cleaning.

If residue appears, use a cleaner that does not contain vinegar and ammonia.

Make sure cleaning products are non-abrasive and have a neutral pH.
The final result of the stained glass
There is something special about incorporating the beauty of stained glass into your interior and exterior designs. Whether you choose a stained glass window with bold colors or clear glass, it is a beautiful way to add interest and a touch of history to your home. Because some stained glass is delicate, it is best to hire a professional installer.If you are not comfortable committing to a stained glass installation, there are many other alternatives. These include stained glass ornaments and stained glass curtains. Depending on the type of stained glass you choose, the costs will vary considerably.