Small Home Tour: Heather and Family in 600sqft in NYC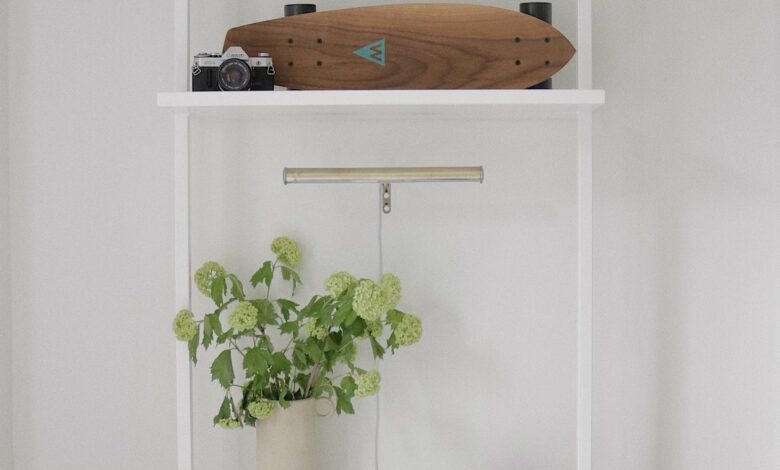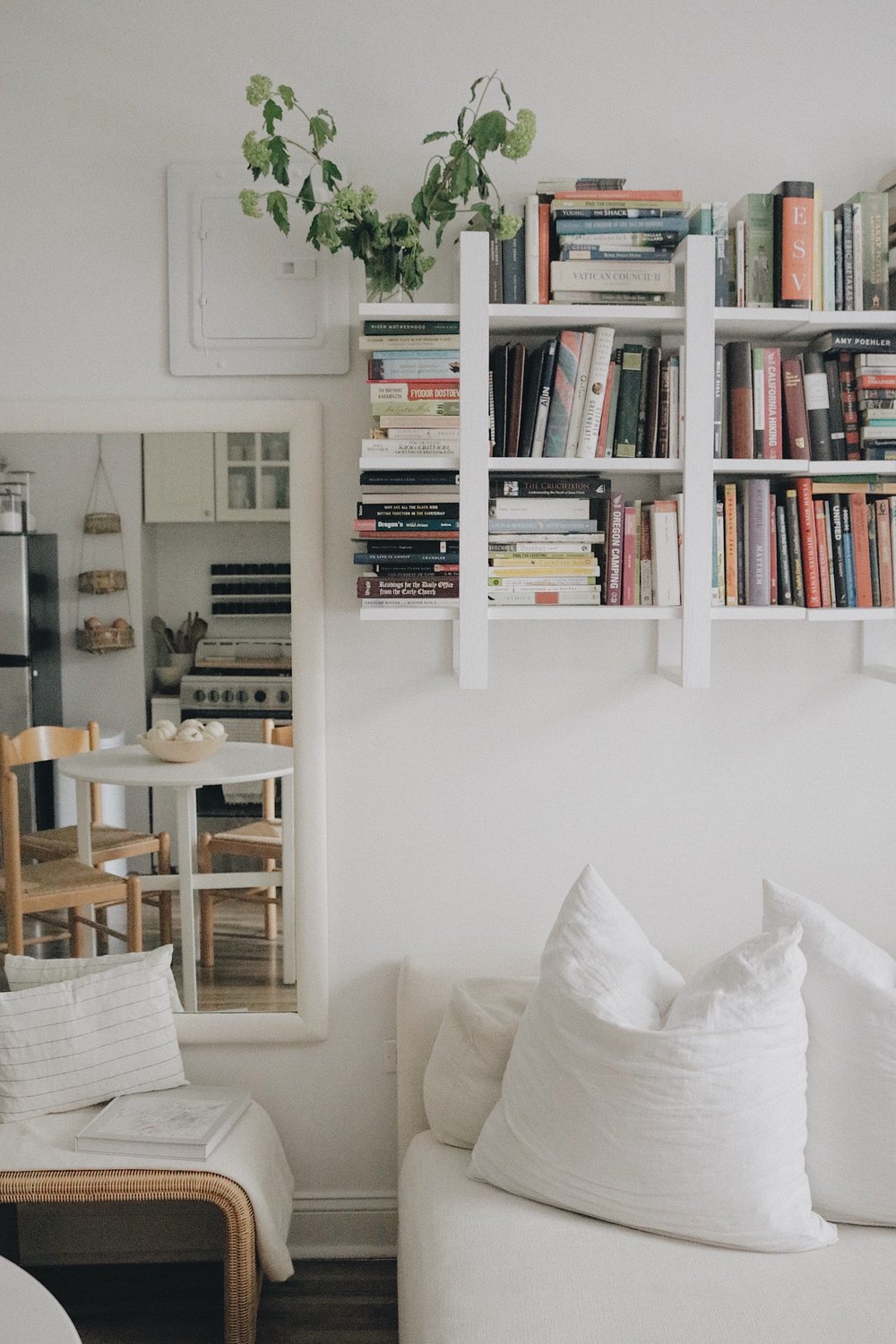 Today I am so pleased to share with you a small home tour from a young family of 5, newly relocated to New York City. They've managed to make a 600 square foot – 2 bedroom feel incredibly calm, bright and organized. Thanks to Heather of Summers in the City for opening up her lovely apartment to us! She had me at those wall-mounted bookshelves above the couch!
I'll leave you with Heather….
Hi! I'm Heather. I'm a small-town-Texas-native, a wife and mom to three girls, Lennon (3.5 yrs), Georgie (2 yrs), and James (8 months), and creator of Summers in the City Blog. After a few years in both Austin, TX and Sacramento, CA, we made the move to New York City a couple of months ago and are now living small on the Upper West Side.
How big is your home and what is the layout?
We live in a second-floor walkup on the Upper West Side of Manhattan. Our apartment is 600 square feet, and (thankfully) two bedrooms! We have a small kitchen/living area, a tiny bathroom, and two bedrooms (and a nice view of Central Park — our favorite part!). It has lots of natural light and high ceilings, which we're so grateful for – definitely helps make it feel more spacious!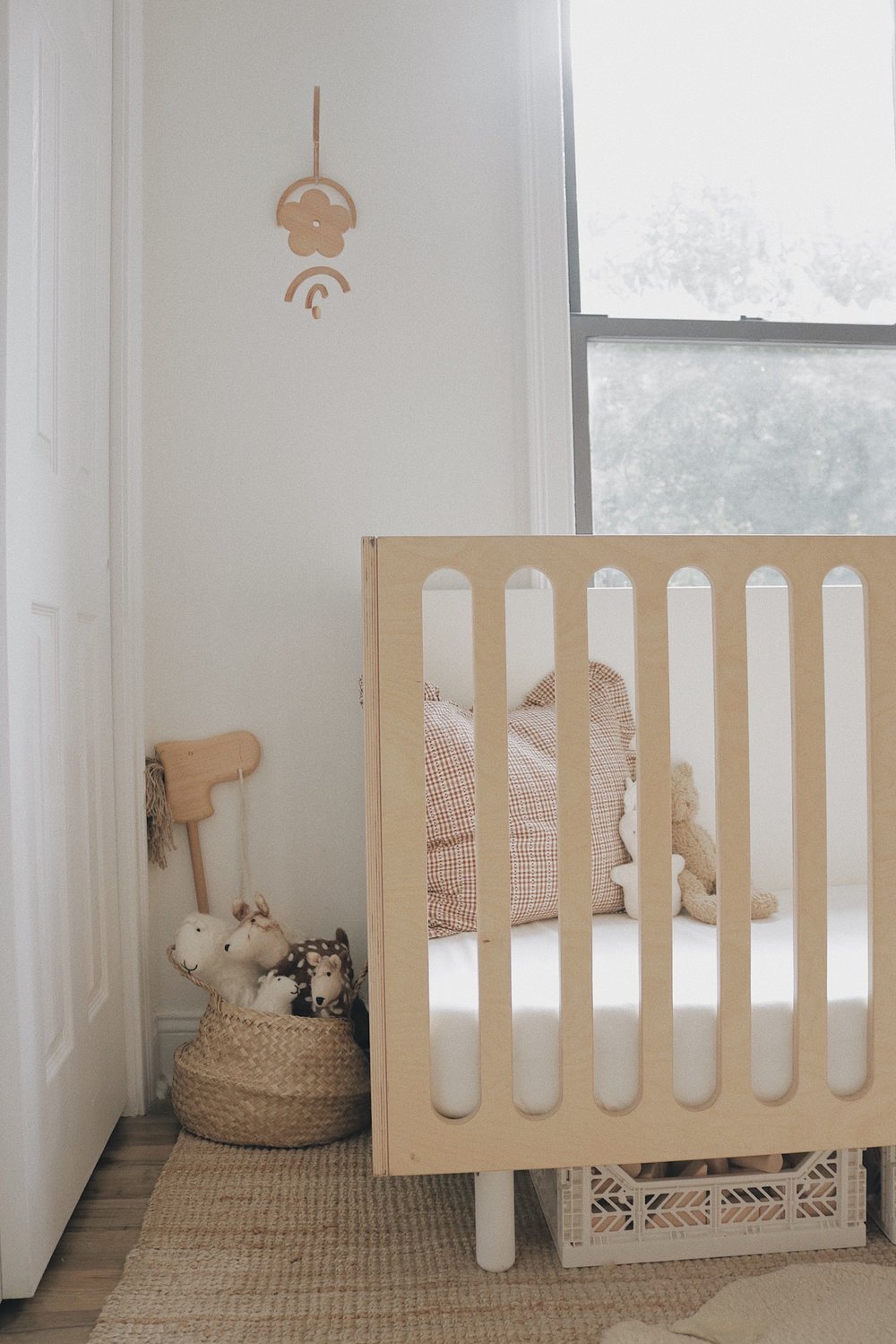 Who lives there?
Me, my husband Michael, and our three daughters.
Tell me about your choice to live small. Was it a conscious decision or did it just evolve?
My husband started at NYU Law this fall which is what brought us to New York, so living small was inevitable here! Although I will say, we were really excited about the idea of ​​living in a small space as a family, and so far we've really loved it. It's been really freeing for us and a fun adventure/challenge!
How would you describe your home style? ex) modern, minimal, bohemian, vintage?
I love and appreciate so many aspects of so many different styles, and love mixing old with new – I find it creates such a lovely, dimensional space. As we've decorated this apartment I've really gravitated toward a simple, neutral, cozy, warm, and lived-in vibe. Not too fussy and easy to be in, while also having a sense of being thoughtfully put together.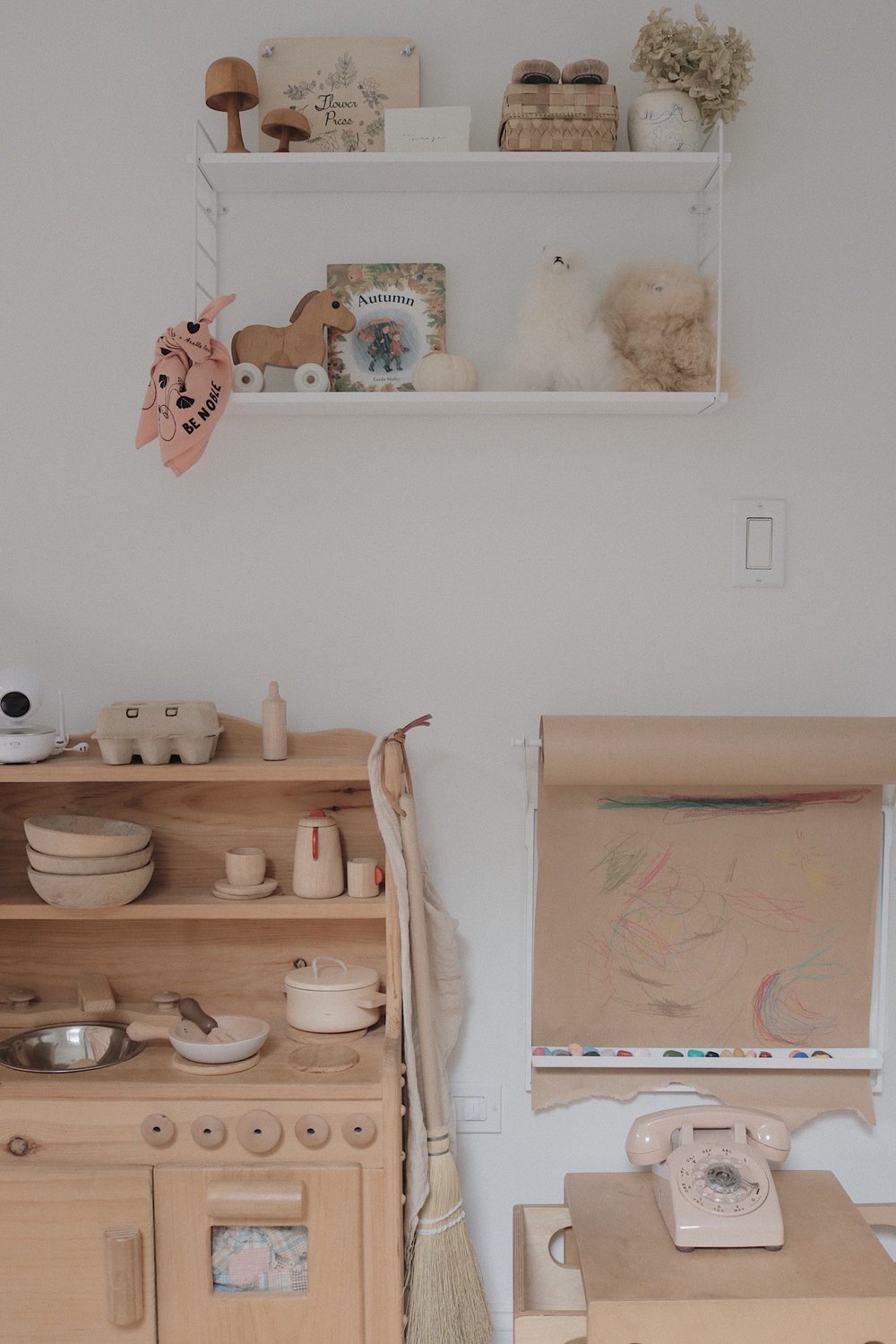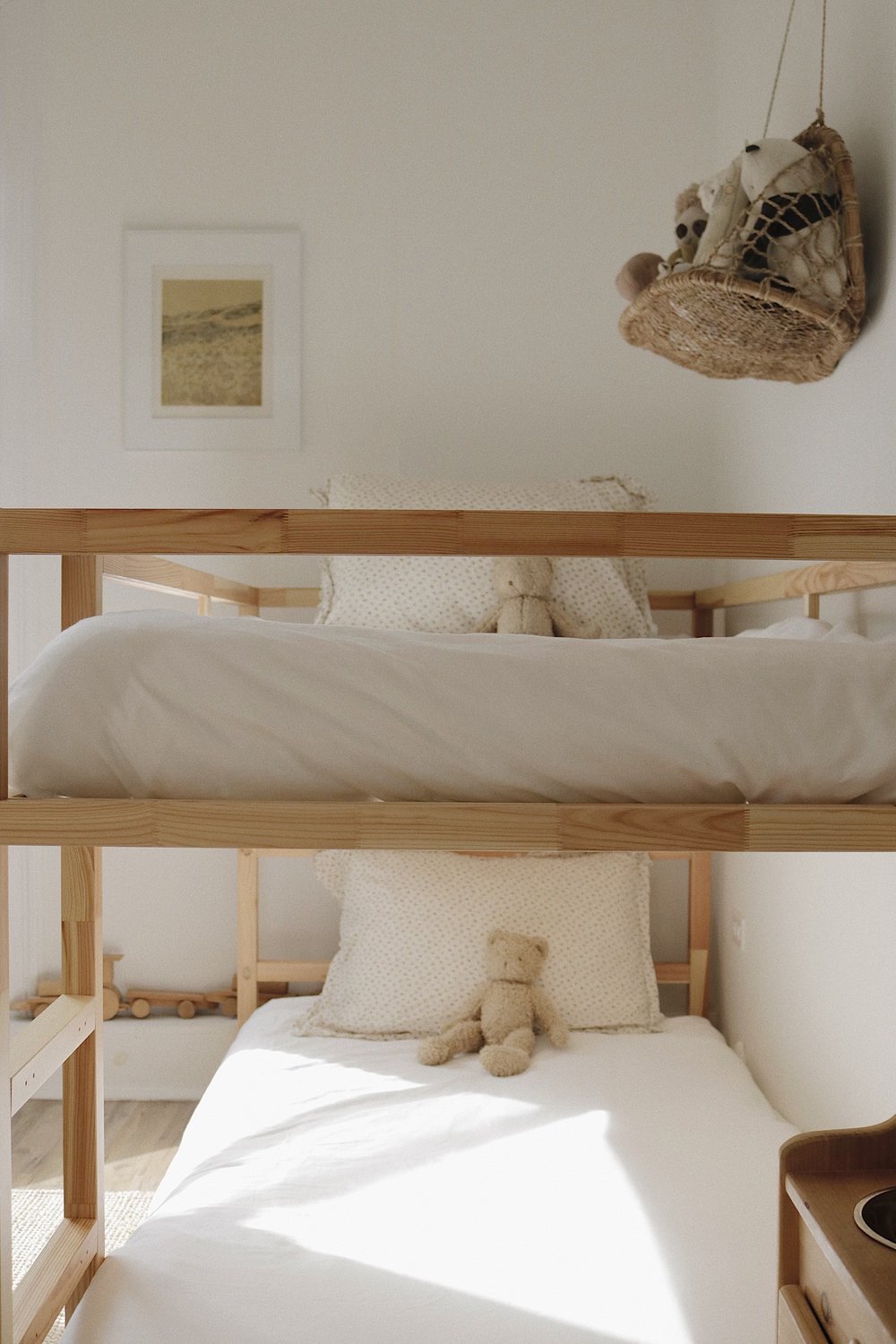 Is there a piece of furniture or accessory that you couldn't live without that makes living in your space easier?
The MVP of our apartment is definitely the hallway/entryway. When you enter the apartment you walk down a narrow hallway that's about 20ft long and it is a LIFESAVER. It's the perfect place to put things that we wouldn't want to look at all day while sitting on the couch! We hung a peg rail on the wall that runs down the entire length of the hallway and it's the best decision we could've made from an organizational standpoint. It's where we keep things like our stroller, baby bouncer, vacuum, etc. I also have bags/baskets lining the peg rail where we can hide smaller things that aren't so pretty, like cleaning supplies and laundry detergent (and sometimes dirty laundry too, ha!).
Our two older daughters are in bunk beds, which also makes their space so much more functional. They all three share a room, and we were so grateful to have found a bunk bed that's a bit lower to the ground since our girls are still really young. The bottom bunk is basically on the floor and they use it for so much play, which makes it seem like the bed doesn't really take up floor space, if that makes sense. Thank you, IKEA!
——
A backwards answer to this question that's worth mentioning is that we opted not to have a TV in our apartment. It's really made our space feel so much bigger! We are so glad that our tiny living space isn't dominated by a TV on the wall and we don't miss it one bit — a piece of "furniture" we have loved living without!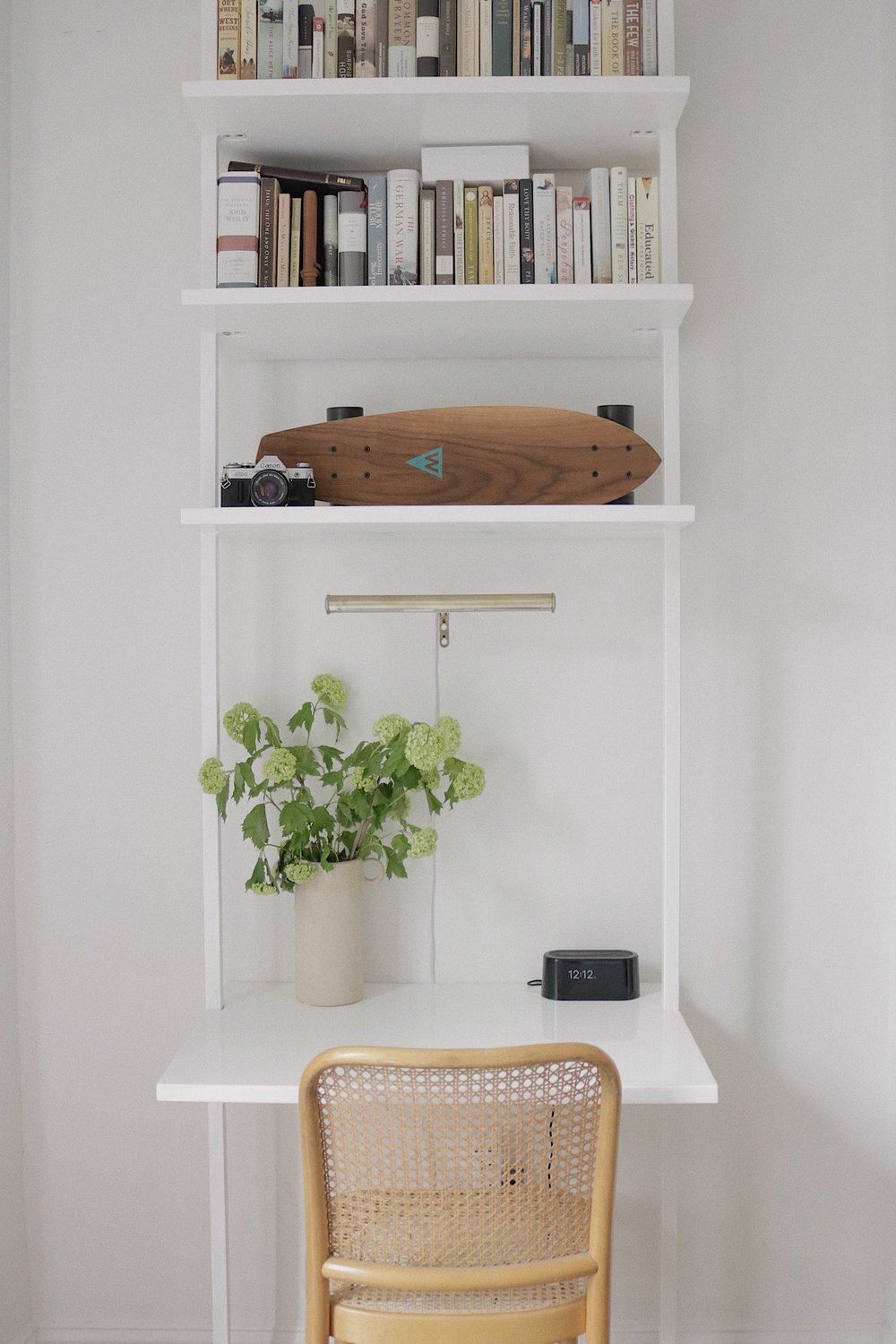 What is something you love about living small?
It forces us to be really thoughtful and intentional about what we bring into our home, which is very freeing. If we don't have space for it, we probably don't need it or need to cycle something out to make space. Also, it's sooo easy to clean. A huge plus when you have three littles running around. 🙂
What is something you hate?
I definitely don't love that we don't have a washer/dryer in our unit. I'd normally do laundry throughout the day, but now my only choice now is to do it at night when Michael is home (way too much to try and bring all the kids down with me to get it done, ha!). Still getting used to this one! Also, the storage is tricky at times — especially pantry storage. I think something falls out of the cabinet/hits me in the head almost every time I open it!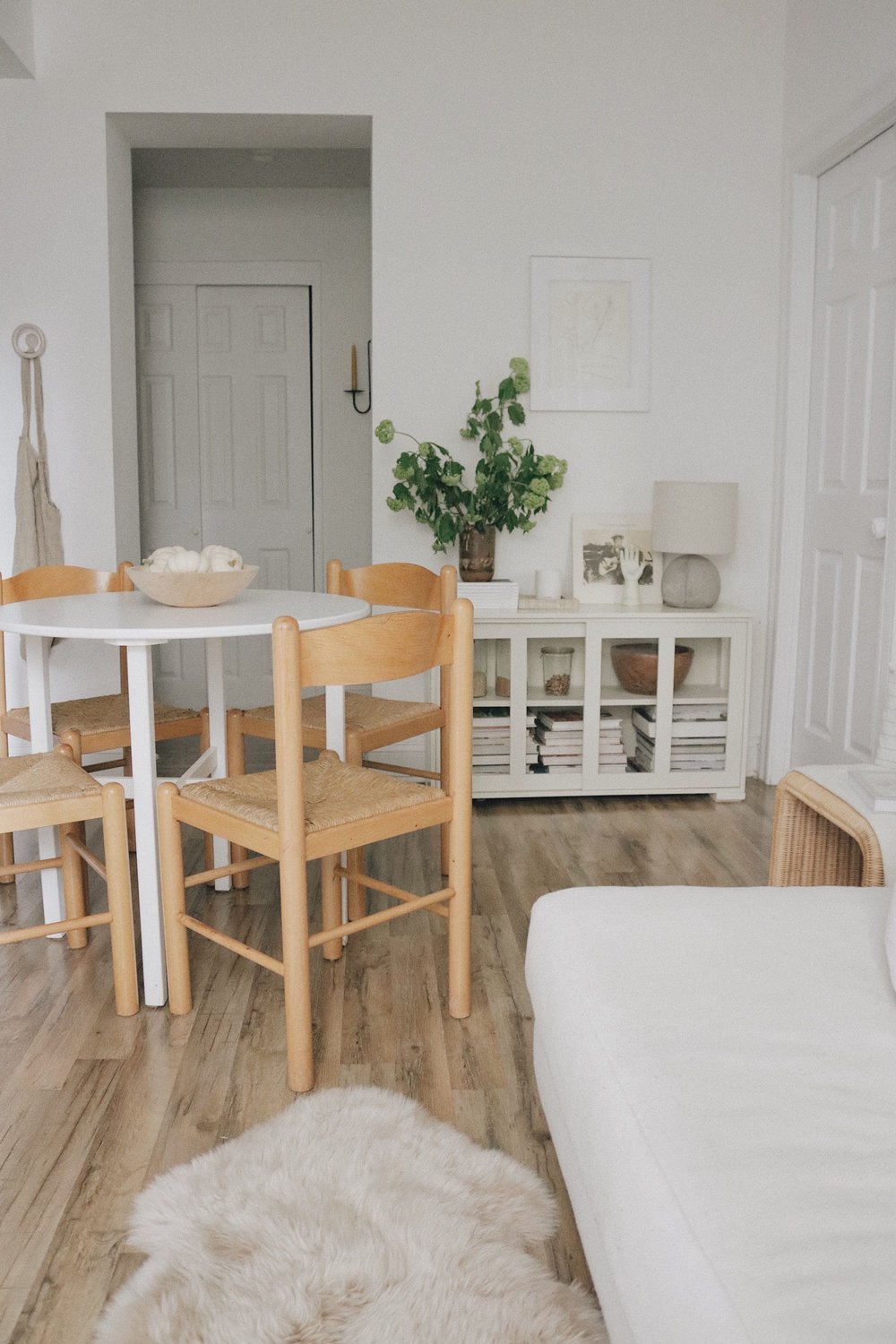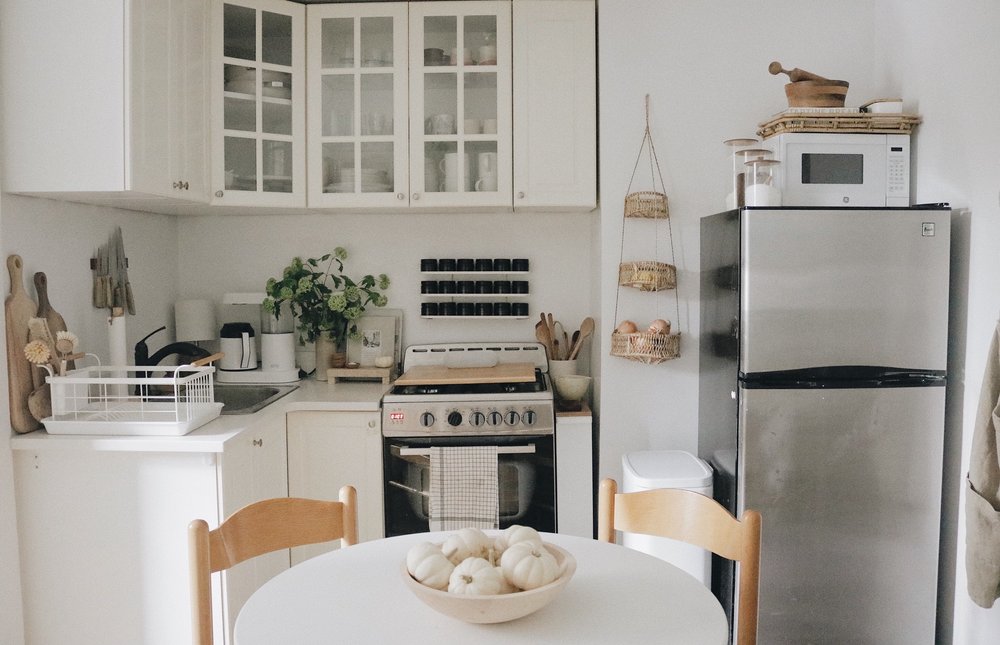 How do you deal with outdoor gear and the many seasons of New York in a small space?
This will be our first time experiencing all the seasons here, so we'll see what that's like as far as gear goes — but I think our hallway/peg rail will be our best friend when it comes to winter coats, hats, boots, etc Keep them off the floor and out of sight!
I think Small Space-ers need to stick together and share all their best tricks. Do you have any storage or organizational tips you want to share?
Approved! It takes a village and I am always scouring the internet for ideas to make small space living even easier. Something that's given us tons of space to work with has been to go up! We have bookshelves, bunk beds, the infamous peg rail, stackable crates (love ours from HAY Design) for the girls' toys, wall rack for bath towels, hanging laundry hampers on the backs of the doors, things like that. Try to think about ways you can utilize your wall space/get things off the floor to make your space more functional. 🙂
Also, constantly editing our things to get rid of clutter that accumulates – asking myself if we really need it, have we used it in a while, would we really miss it if it were gone, etc. Doing mini purges here and there really helps things feel fresh and less cluttered!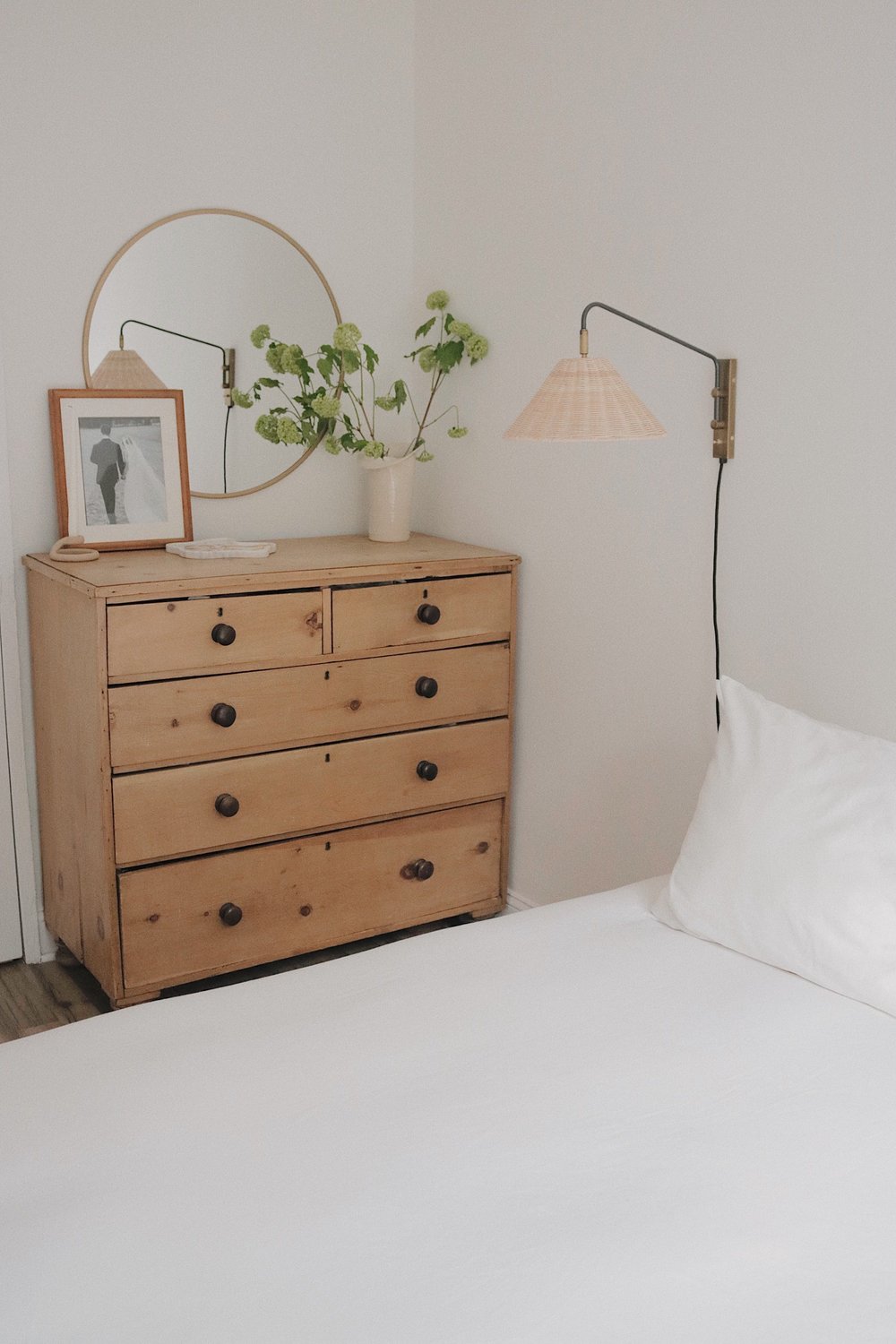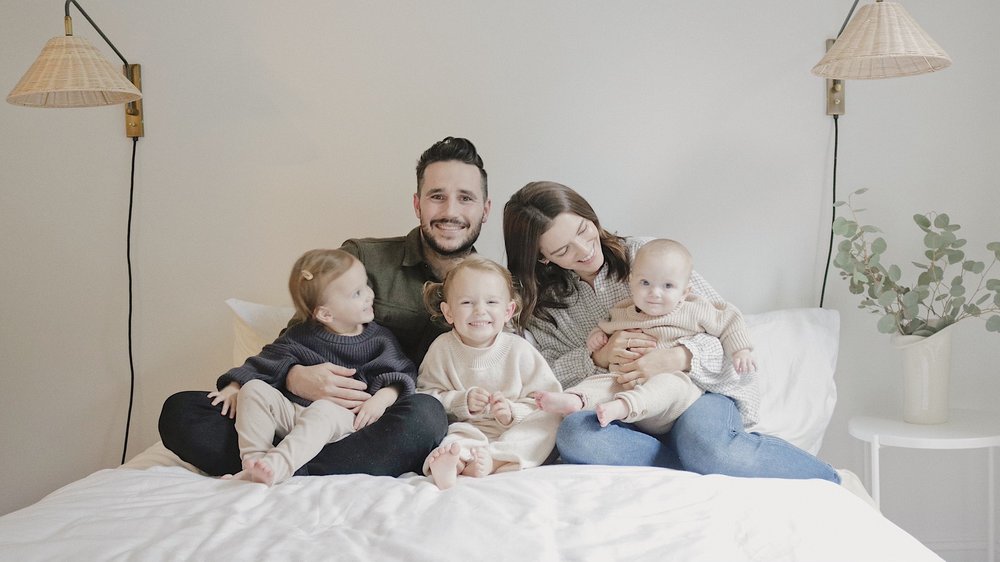 Thanks again Heather (and family!) for opening your beautiful home to us. So many good lessons in all you've shared. You can find Heather on instagram and her Blog.