The 20 Best Neighborhoods in Austin in 2021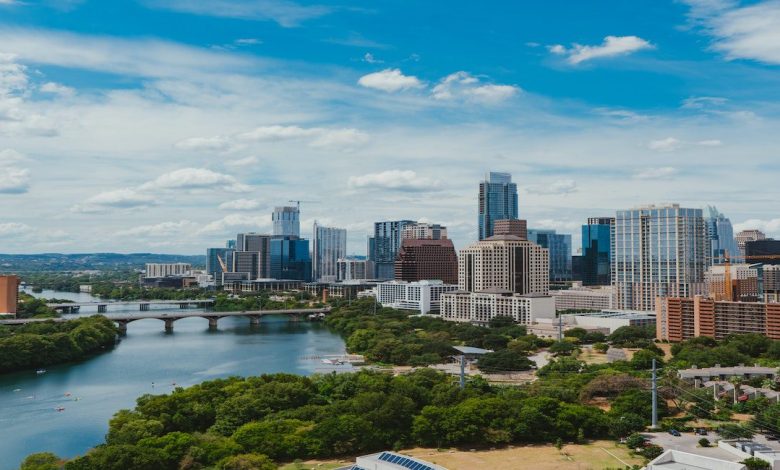 The Texas state capital city of Austin is a delightful juxtaposition that its residents just love. Genteel Southern manners combined with decidedly "woke" behavior? Don't mind if we do. Finding the best neighborhood in Austin won't be difficult at all because the hardest part about moving to Austin is deciding where to live. The sheer number of neighborhoods to choose from is totally in keeping with Texas's larger-than-life persona. Add in the fact that they're all pretty awesome in their own right and the choice gets even tougher.
Here are 20 of the best neighborhoods in Austin for all types of locals, new or seasoned.
The quiet neighborhood of Allandale has everything a young family could want, and then some. Known for its picturesque streets and excellent public school system, Allandale residents nonetheless enjoy enviable proximity to downtown Austin and everything that entails.
It's not necessary to go into the city for fun, though. Allandale is home to a number of delightful restaurants and shopping options. The smattering of local parks is the cherry on top of this Norman Rockwell-esque suburb.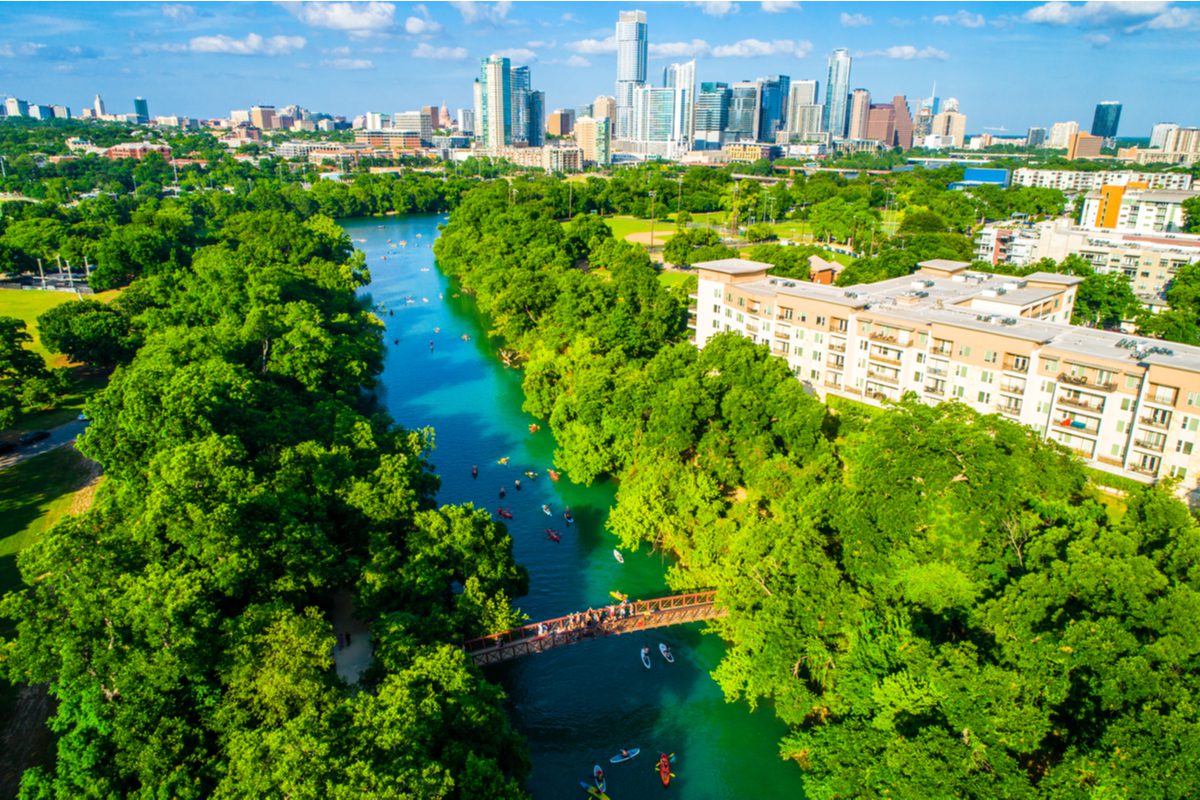 The neighborhood of Barton Hills is a literal paradise for nature enthusiasts thanks to incredible amenities like the Barton Creek Greenbelt, which features 12 miles' worth of trails across South Austin.
Along the way, there are opportunities for swimming, rock climbing and bouldering. Among the 300+ acres of Zilker Park's spread is Barton Springs Pool, a three-acre watering hole kept at an average temperature of 70 degrees thanks to underground springs. Not surprisingly, the springs draw many thousands of visitors every year, plus locals.
The desirability of the neighborhood makes it one of the pricier options, but many are willing to pay a premium for access to the city and the renowned schools.
Like to get funky? The North Loop neighborhood of Austin could be the place for you. Small but mighty, North Loop has a healthy dose of individuality thrown in the mix.
Hallmarked by the North Loop IBIZ District, this area has plenty of restaurants and shops that are full of personality, including more than one record store. Vintage clothing shops, bars and other meet-up spots make it one of the most beloved shopping districts in the area.
North Loop is also extremely walkable, made possible by liberal shade trees designed to thwart some of the Texas heat. Even better, it's one of the most bike-friendly communities in Austin, with a mean bike score of 89.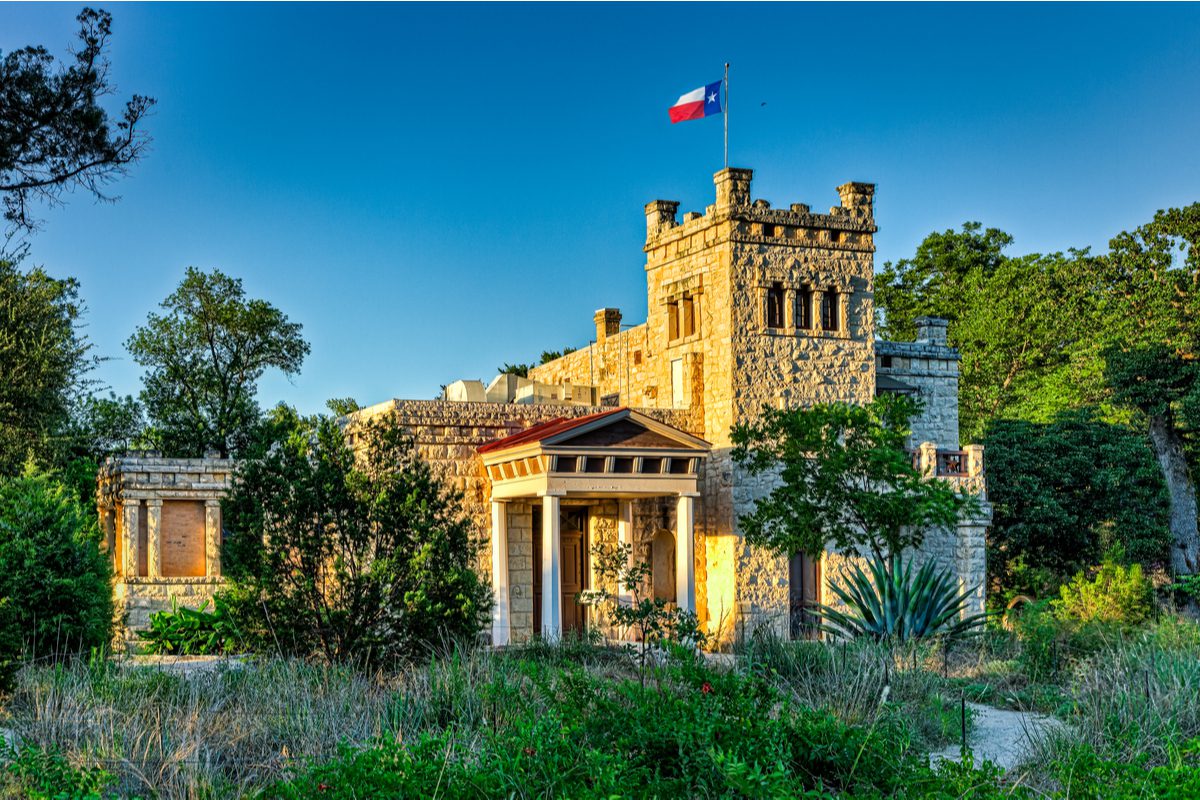 Historic charm abounds in this incredibly well-maintained North Austin neighborhood. With a bike score of 95, it's a cinch to cycle around the 'hood and take in the beauty of Hyde Park and its variety of preserved architectural gems.
Art lovers will especially enjoy the Elisabet Ney Museum, nestled square in the middle of Hyde Park. Dedicated to the life and work of the sculptor who relocated in 1882 from Germany to Austin, the museum hosts exhibits, events and activities that draw far more than neighborhood residents. Even better – admission is free!
The neighborhood also butts right up to the Wright-Whitaker Sports Complex, which has basketball, tennis, volleyball, pickleball, sand volleyball courts and much more. Clearly, it's easy to stay both active and cultured while in Hyde Park, easily one of the best neighborhoods in Austin.
Looking for a diverse, liberal and — gasp — affordable neighborhood in Austin? Make haste to Windsor Park, located just north of downtown Austin. This area's growth stalled for decades because of its proximity to a very noisy local airport. When the airport closed, however, it opened Windsor Park up to a new world of possibilities.
Today, Windsor Park is a popular spot for people of all types and doesn't cost a fortune (for the moment, anyway). The area is a diverse mix of income levels, cultures and points of view. So, it's not a surprise that it's home to an organization called Austin Creative Reuse, dedicated to bringing awareness about "conscious consumption, sustainability and art."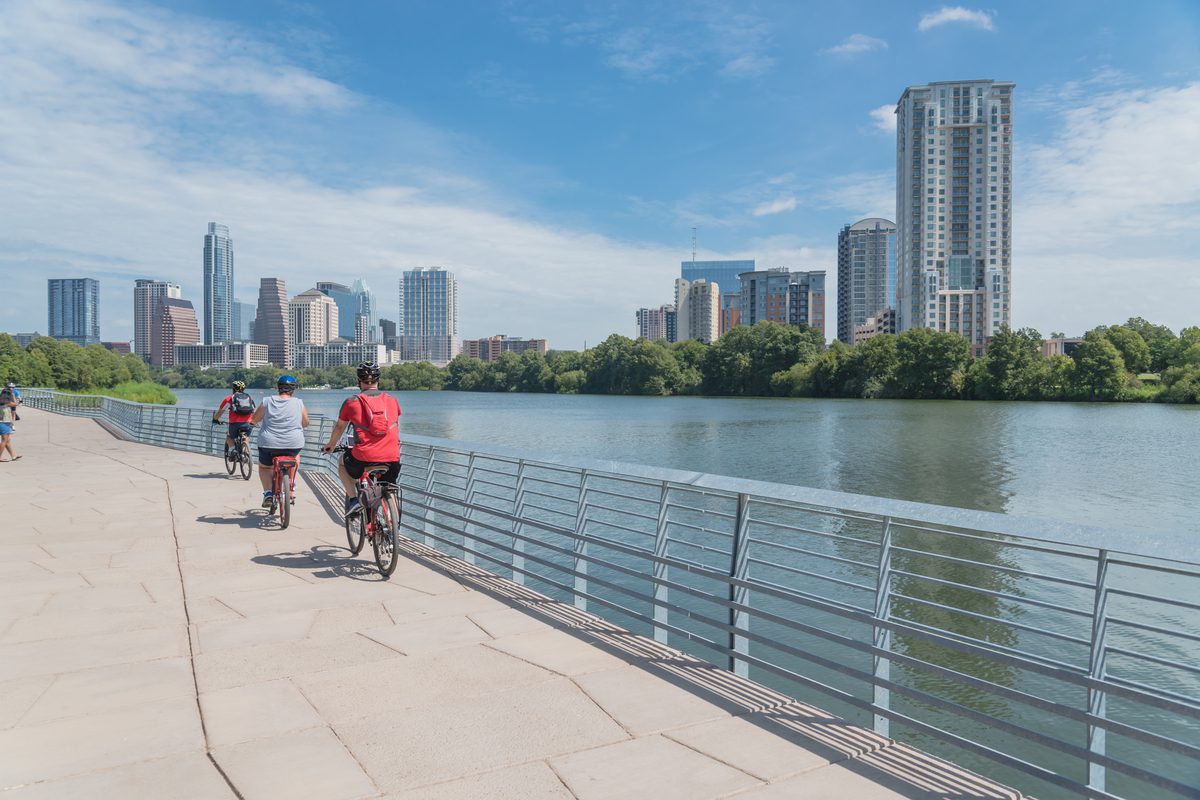 Downtown Austin has incredible walk and bike scores, which is definitely a good thing since there's so much to see and do in the area. The literal beating heart of the capital city, Downtown is next door to the University of Texas at Austin (UT). So naturally, it's party central.
Concerts and amped-up nightclubs abound in the Red River Cultural District section of Downtown. If that's not your style, hit up Rainey Street for a decidedly chiller, but still fun vibe.
The Warehouse District, so named because it's chock full of renovated warehouses, is home to the area's LGBTQ district and any number of restaurants and eclectic shops.
Then there's Sixth Street, which boasts everything from beer gardens to art galleries, and in between. No list of the best neighborhoods in Austin would be complete without Downtown.
The East Austin neighborhood is one of the fastest-growing in the area, with all of the culture and diversity and general awesomeness it has in spades.
Whether you're African-American or not, Six Square, the city's historic Black Cultural District is a necessary experience. Take an organized walking tour, or tick off visits to any and all of the culturally significant sites, like the George Washington Carver Museum, Cultural and Genealogy Center.
For a rocking good time, stop by Hotel Vegas or hit The Vortex for less conventional performances. Keep an eye on those calories upon moving to East Austin, though. The myriad of incredible restaurants makes it darn near impossible to keep the old appetite in check. Among the dining options in this, one of the best neighborhoods in Austin, are Justine's for French cuisine, Buenos Aires Cafe for Argentinian food or Hay Elotes for Mexican fare.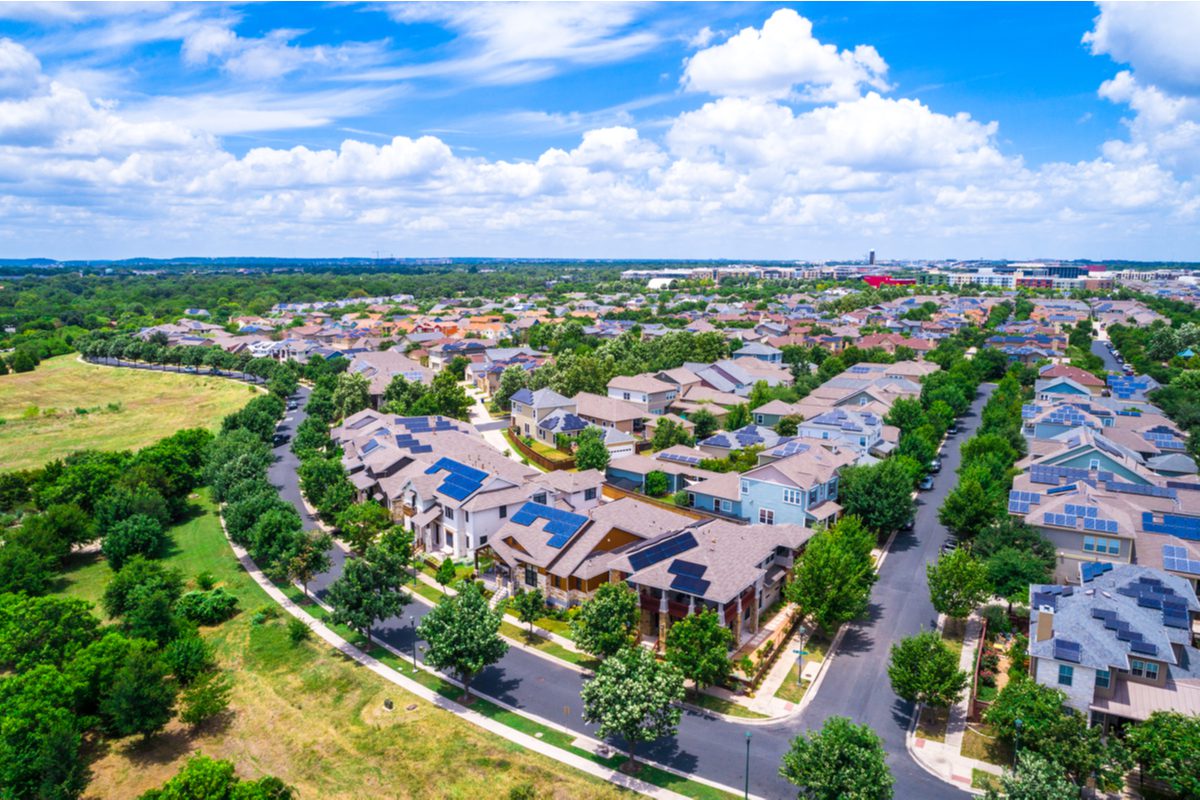 Merely a hop, skip and a few miles from Downtown, Mueller is a neighborhood within a neighborhood, so to speak.
Located in East Austin, this modern, master-planned community concept is ultra eco-conscious — helped along by the fact that everything is pretty much new (the first homes went up in 2007), so each unit and business has efficient details. These resource-efficient homes and units use non-toxic and recyclable materials while featuring designs to improve water and air quality. In Mueller, things like solar panels and community gardens are the norm, not the exception.
The neighborhood includes everything from expansive green spaces, transit options, shopping and entertainment. All types and price points of housing options are available, perfect for pretty much anyone. There's even an Affordable Homes Program!
The neighborhood of North Austin is so happening that even tourists head there in droves. The hallmark of the 'hood is the outdoor shopping center called The Arboretum. It's full of food and unique specialty shops, plus the relaxing atmosphere is idyllic.
Entertainment is another cornerstone of North Austin and is best found in the Rock Rose entertainment corridor. Alongside all of the entertainment and dining options is the innovative art installation, an outdoor gallery wall rotation program. Artists put up murals and other public art offerings in rotation around North Austin, a hugely popular city feature among visitors and locals alike.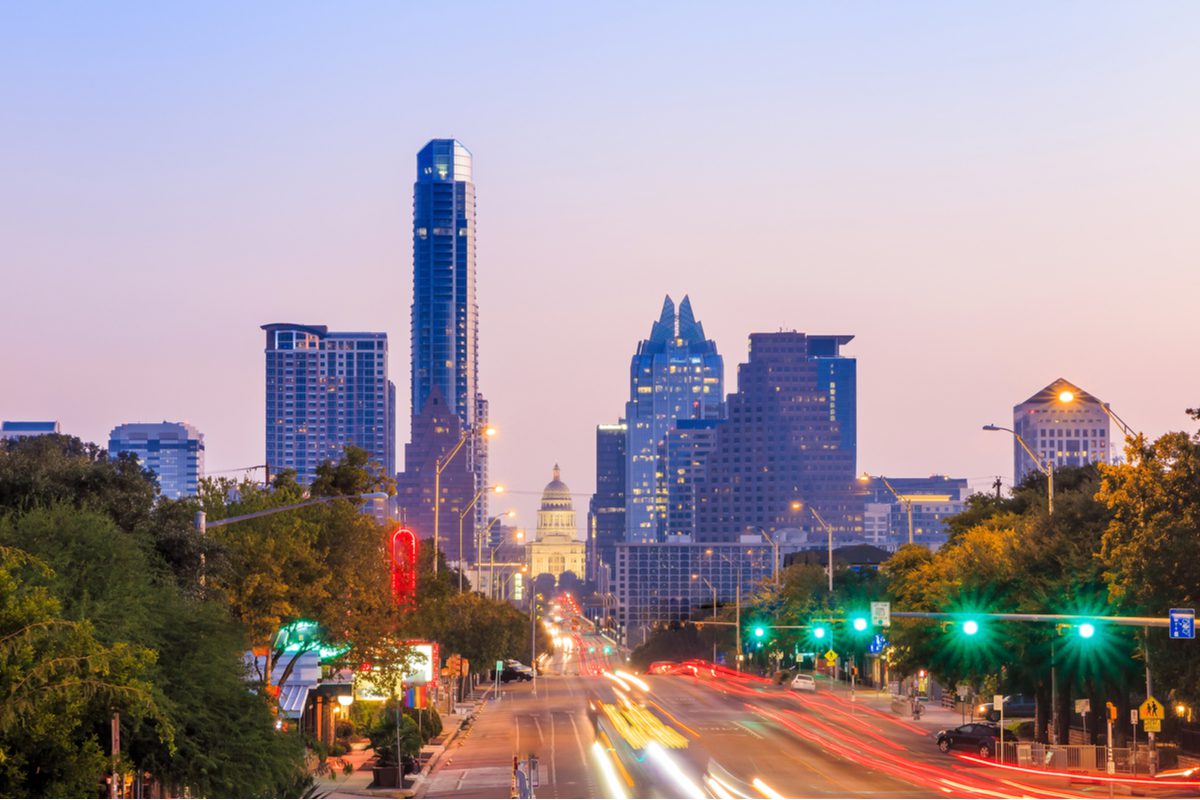 Yet another directionally-specific neighborhood name, South Austin is classic meets contemporary, all in one quaint area. Ever seen the "I love you so much" mural on Insta? The famed art piece is in South Austin, along with plenty of other street art.
Shopping is a particularly big deal in South Austin, as the 'hood has ton of designer and vintage shops. In particular, South Congress Avenue hosts Allens Boots and the Kendra Scott jewelry store. There are also plenty of artsy-crafty shops to browse through. South First Street is yet another shopping paradise, especially when it comes to higher-end boutiques.
Also known as West Campus, the West University neighborhood of Austin is appropriately named…since it's 15 minutes or so west of UT by foot. Not surprisingly, it boasts excellent walk and bike scores, helpful because the majority of people that live there are college students.
A patient renter who doesn't mind the occasional rager or other student-related noise can still be happy in this extremely fun neighborhood. The Drag (formally known as Guadalupe Street) has tons of shopping, and the area's architecture is historic and beautiful. Then, of course, there are plenty of party venues to enjoy. But that really goes without saying, yes?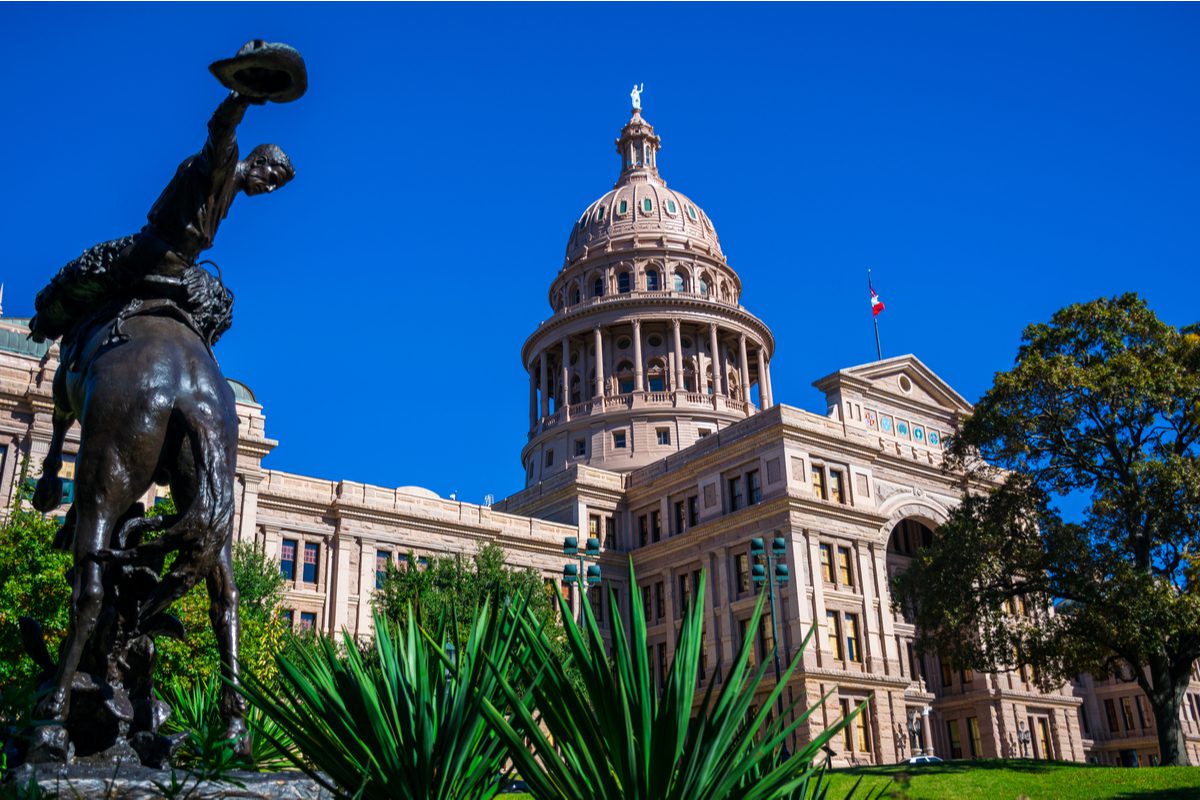 Close to Downtown and UT, the Central Austin neighborhood is a little bit of everything in one friendly community. Just up the road from newer high-rise apartments are classic 1950s-era bungalows, with a few mansions sprinkled in for good measure. One of the best aspects of life in Central Austin is that the commute isn't as bad if you're heading elsewhere for work. This is because more people come into Austin for work than leave it.
Certainly among the best neighborhoods in Austin, Central Austin also prides itself on locally-owned and operated restaurants, boutiques and the like. There are fewer chains here than in many other neighborhoods, so in general, the area has a more unique feel than other parts of Texas.
Central Austin is also a great place for families, as the schools in the area are generally highly rated. Pro tip: the west side of Central Austin boasts the best of the best, in terms of education.
The Riverside neighborhood is appropriately named because it lies right on the banks of the Colorado River. This area is part of a massive ongoing redevelopment plan, so it's a good time to get in while rent prices aren't out of control.
Riverside residents enjoy proximity to the river, naturally, but also Lady Bird Lake, which is just a hair north. A stroll, jog or bike along the 7,250-foot Boardwalk at Lady Bird Lake is an especially popular activity among seasoned Riversiders. For a truly unique night out, stop by the beloved club Emo's, a small concert venue that offers an up-close look at first-rate talent.

The Austin neighborhood of Clarksville is one with a truly unique story behind it. The area was founded by freed slaves. In fact, said slaves previously were owned by Governor Elisha Pease, and the land was previously the Governor's slave quarters. Over the years, residents have fought back against city plans that would have destroyed or further shrunk Clarksville. However, now, the neighborhood thrives as one of the most desirable areas in Austin.
The downside, of course, has been that development caused housing prices to skyrocket, which drove some residents out. Today, Clarksville has an affordable housing program designed to keep people of all income levels local. The neighborhood also runs a community garden, as well as other social events designed to keep it tight-knit.
The South Lawn neighborhood of Austin is happily positioned between the Colorado River and the Barton Creek Greenbelt just west of the city. In fact, much of the Greenbelt and the creek run through South Lawn, making it easy to traverse from neighborhood to neighborhood on wheels or foot.
Many locals add to the natural awesomeness of South Lawn with a membership to Zilker Botanical Garden, the 28-acre so-called "jewel in the heart of Austin." Flex the old green thumb by taking a class or joining a gardening club at the site, or just enjoy a walkabout while others do the digging.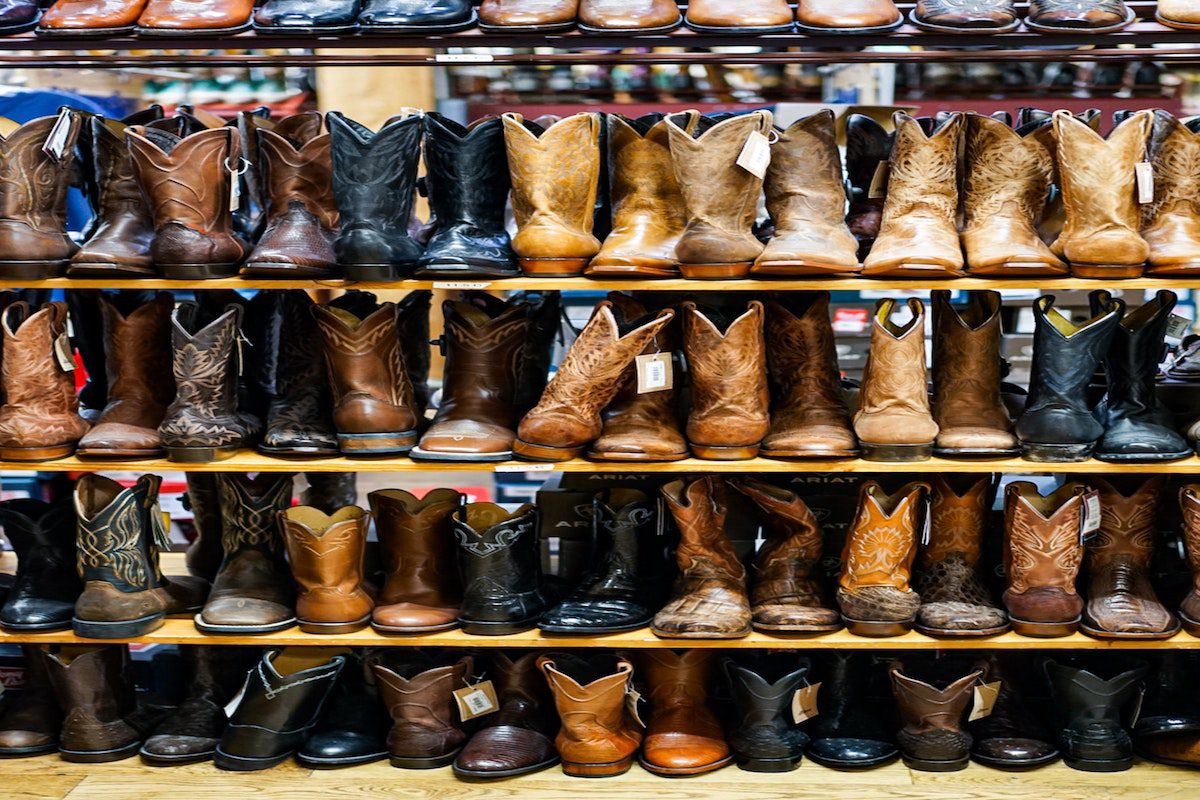 People who want close proximity to the action of the city, but desire the conveniences and space of suburban life, should definitely look into the neighborhood of Southwest Austin. With parks and greenspace on practically every corner, it's the ideal place for young families with kids and dogs that need to stretch their legs plenty.
A particular jewel in the midst of Southwest Austin is the Lady Bird Johnson Wildflower Center, which is at UT and features over 900 species of plants native to Texas. Golfers love the area, as well, thanks to several nearby courses.
The Austin neighborhood of Hancock is just north of downtown, right outside UT. Not surprisingly, this gentle suburb is a favorite among the faculty and staff of the university. It's known as a quiet and safe neighborhood with great schools and lots of preserved land for throwing the frisbee or football around.
This suburb has all of the creature comforts one would expect, plus plenty of personality. So, it's not necessary to forgo a funky and fun lifestyle for suburban walk-in closets and extra square footage, after all. It's also super close to I-35, which is just the icing on the cake, as any commuter can attest.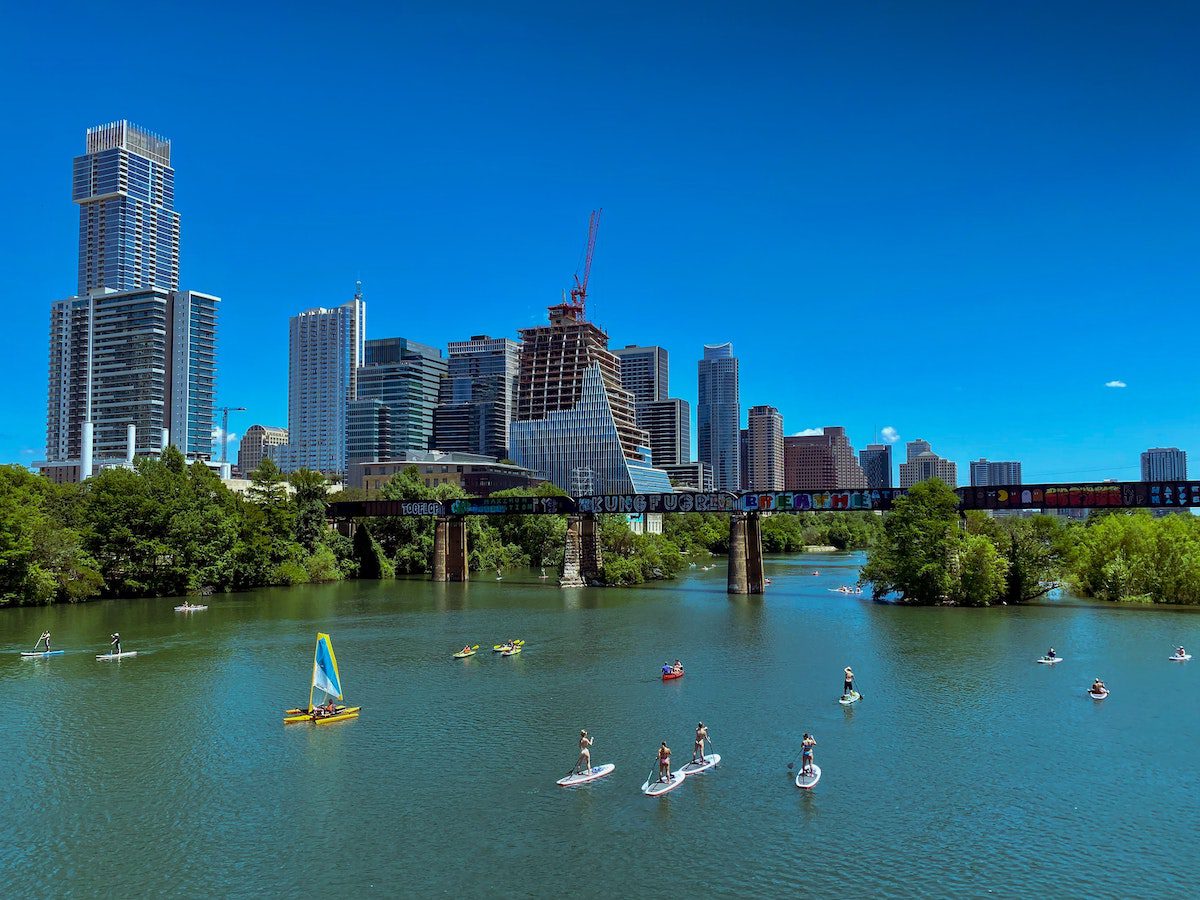 A smidge farther out from Downtown, but still just a short drive away, is the neighborhood of Northwest Austin. The area is known for proximity to plenty of employers, but especially those in the tech sector, making it ideal for renters in that industry. Like much of the rest of the metro area, Northwest Austin is especially proud of its great schools. People with kids of all ages can feel confident in the educational options here.
The neighborhood itself isn't the most walkable or bikeable because it's a pretty spread-out suburb, but fortunately, there's plenty of green space to choose from.
Northwest Austin is also home to the Austin Aquarium, which proudly cares for and displays all varieties of marine animals. There's even a mermaid on-site, who'll take selfies with visitors!
Artists, musicians and all types of creatives especially love the funky freshness of South Lamar. They're not the only ones who are welcome, however, as the neighborhood is known for its open-door policy to any and all types.
South Lamar is in the middle of a big old Renaissance of sorts. Once a primarily working-class neighborhood, the area is now very trendy and full of all of the shopping, dining and housing options that go along with that. As a result, it's getting pricier to live in this ultra-desirable end of town.
There's plenty to do without even leaving the area. Catch a flick at the Alamo Drafthouse, take in a show at the ZACH Theatre or enjoy a local artist exhibit at the Austin Art Garage.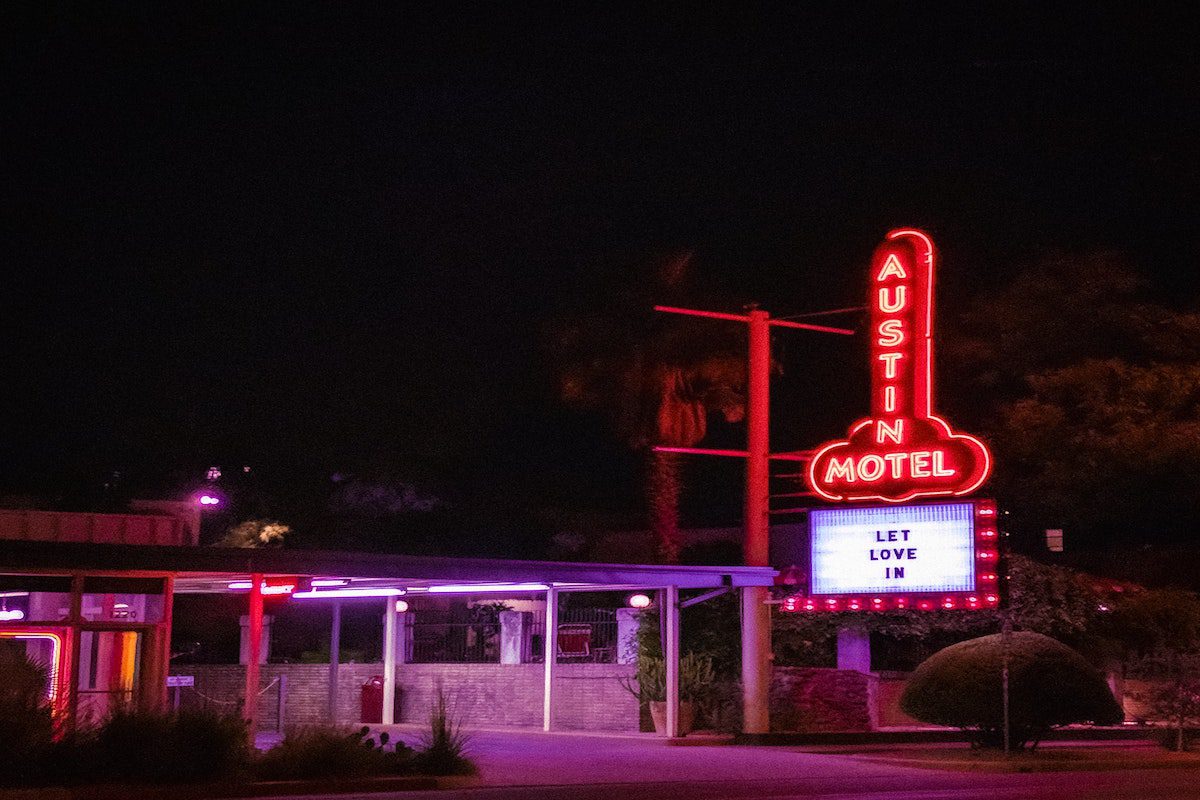 South Congress residents feel some type of way about their neighborhood. So strongly, in fact, that there's an entire group (the South Congress Ambassadors), who pitch in seven days a week to keep it looking spiffy. So if you see someone picking up litter or removing graffiti, it's likely an ambassador, so perhaps a "thank you" is in order?
South Congress is in the midst of a revival and all of the excitement that entails, so it's not tough to convince people to go there. It's got some of the most random, unique shopping in all of Texas.
The gift shop Monkey See, Monkey Do is a beloved spot for fun gifts, or hit Aviator Nation for some new duds. Whatever you do, block off hours of time for your very first stroll through the area. You'll want to soak it all in.
Ready, set, search
Overwhelmed yet? We warned you about the many, MANY options for the best neighborhoods in Austin! Check out these apartments for rent in Austin, or head over to Redfin if you're in the market for a house. That should make the process infinitely easier!
Comments
comments