The 20 Best Neighborhoods in Phoenix in 2021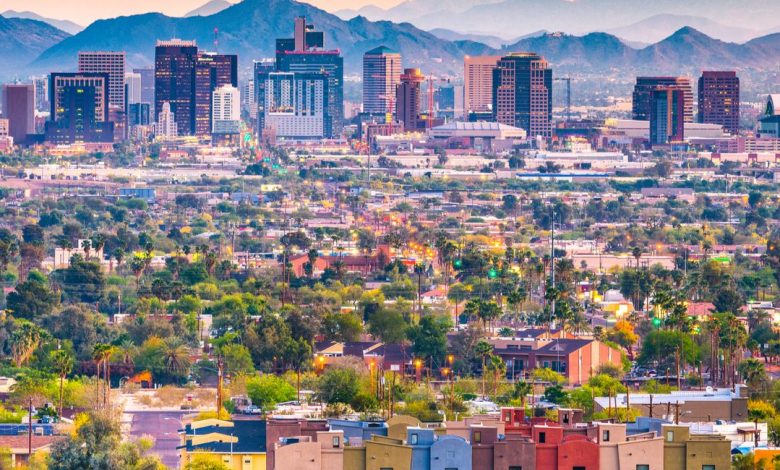 Searching for an apartment in a busy area, with both an exciting city center and a lot of suburban sprawl isn't easy. When looking at a city like Phoenix, you've got so many choices, and they all will have pros and cons.
The best way to narrow things down is to do a little neighborhood research before finding that perfect home. To save you some time, here are some of the best neighborhoods in Phoenix to put at the top of your prospect list.
As one of the top five cities people moved to in 2020, it can get competitive finding an apartment in Phoenix. At least you know that, wherever you live, this desert city will give you beautiful landscapes, towering cacti and plenty of fun things to do.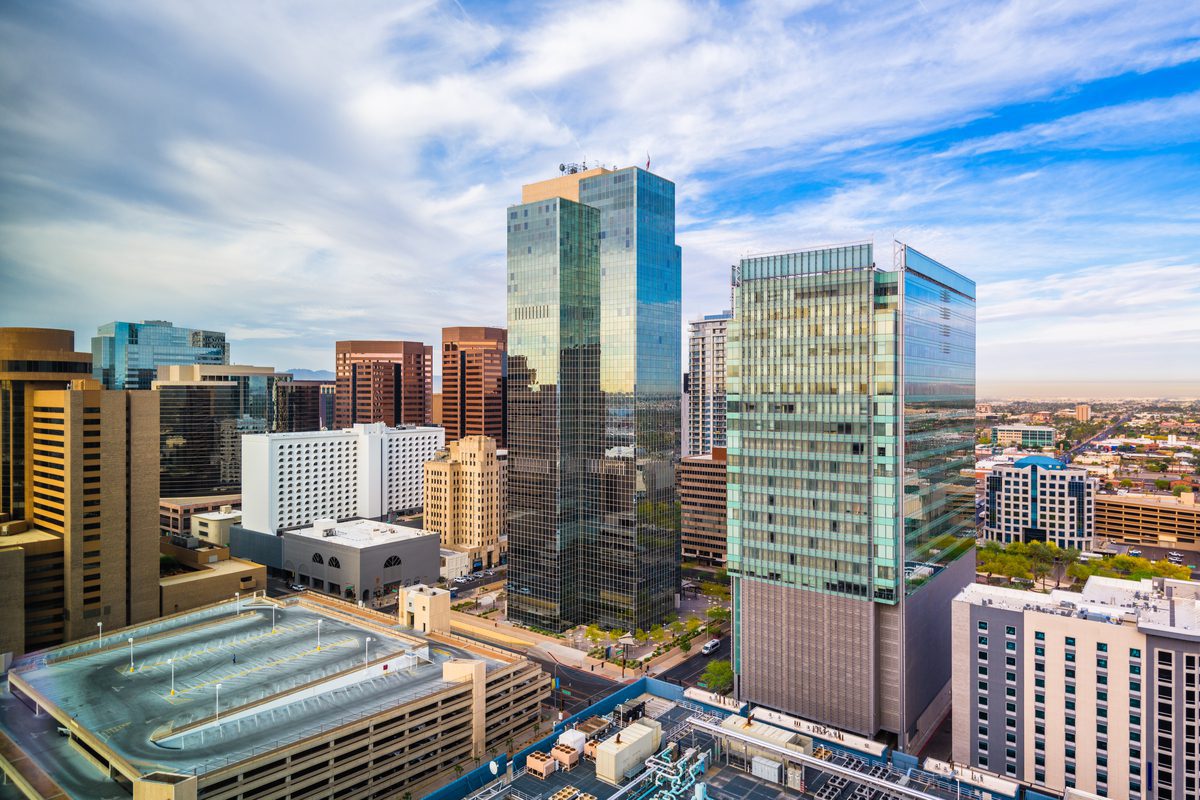 An area meant for the movers and shakers of Phoenix, Downtown hits high marks for its walkability, bike-ability and public transportation. It's also one of the most popular areas in the city to call home. Known as both a business and entertainment district, you're never without something to do.
From art galleries to shopping, brewpubs to cocktails bars, pizzerias to eclectic dining, it's a varied scene in Downtown Phoenix. It's perfect for those who want to live a busy lifestyle that goes beyond vibrant outdoor activity.
Here, there's as much fun indoors as there is out. Make sure to catch a game at Chase Field, home of the Arizona Diamondbacks, during baseball season. For a little family time, take the kids to the Children's Museum of Phoenix, they'll be busy for hours. If a little learning is on the schedule, head to the Arizona Science Center. You can spend the day playing with over 350 hands-on exhibits.
In addition to being a great center for young professionals and families, Downtown Phoenix is also home to one of Arizona State University's four campuses. This means college students and a lot of variety in apartment rentals.
You can find just about any type of apartment throughout the area. Rent prices here lean close to the expensive end for the city, which is still reasonable for most.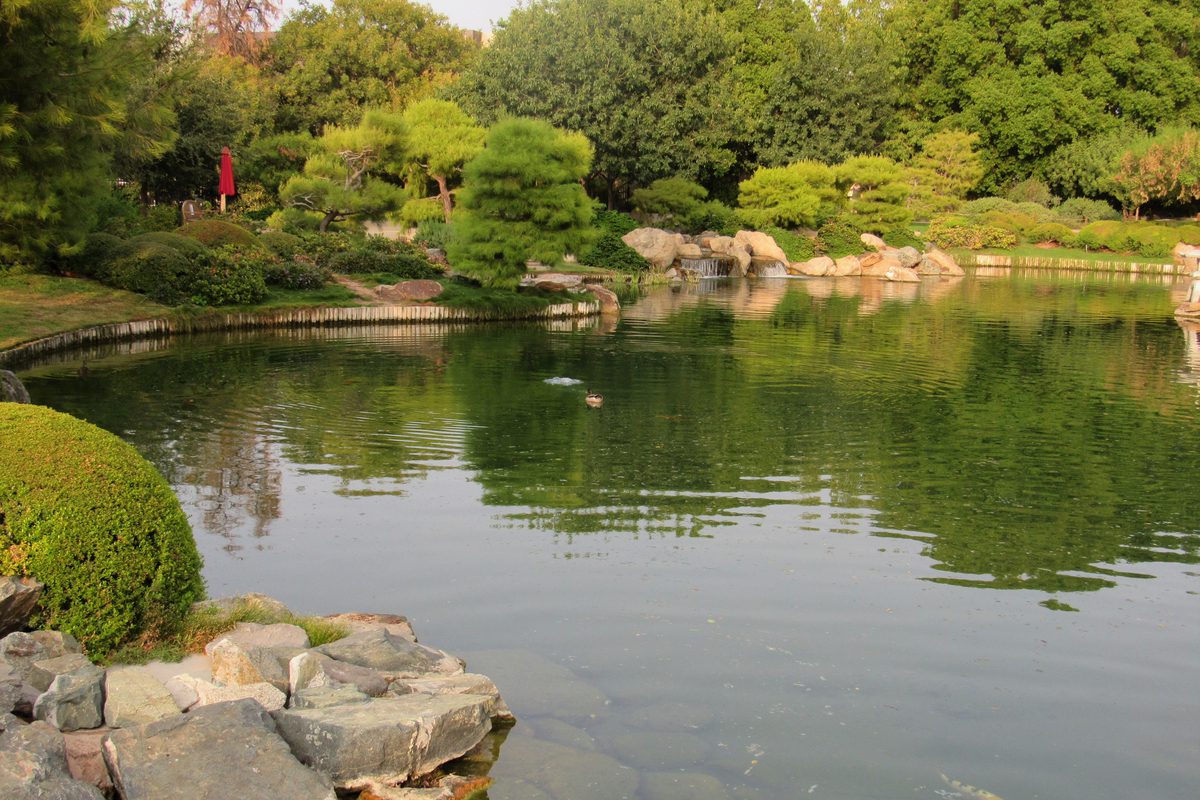 Taking its cue from neighboring Downtown, Roosevelt is another busy and fun spot to call home. It's the first area designated as a historic neighborhood in Phoenix, showing off its long-standing history through its diverse architecture.
For a perfect outdoor space for relaxing or connecting with friends, check out The Japanese Friendship Garden of Phoenix. It covers over three acres and includes a tea garden and tea house.
The area also attracts a thriving art community. This gives Roosevelt its reputation as the city's creative district. Along Roosevelt Row, walk from gallery to gallery to check out local artists. As you go, don't forget to enjoy the many restaurants, bars and boutiques.
Its proximity lends itself to the higher end for rent prices, but if location is everything, this is a perfect spot in Phoenix.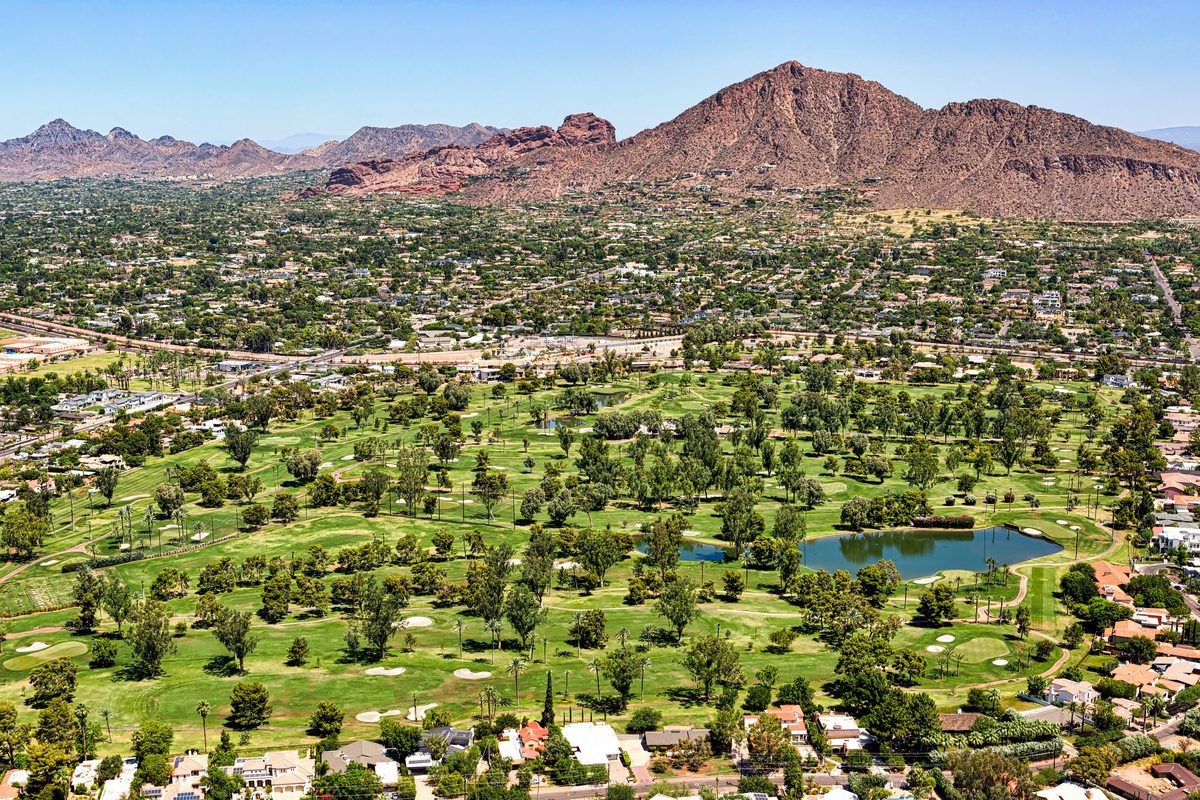 Voted one of the best neighborhoods in Phoenix, Camelback East has scenic views as its bookends. Look one way, you'll see Piestewa Peak. Look the other, and you'll see the familiar silhouette of Camelback Mountain.
With plenty of local businesses, the area gives off an urban-suburban feel. Homes here range from historic to modern, and you'll find large single-family homes as well as sleek condos and cozy townhomes.
Camelback East is also home to the Phoenix Zoo and its neighbor, Papago Park. You can hike a trail and see some amazing animals all at once. Other great hiking spots include Hole in the Rock and Echo Canyon Trail. For a little local history, visit the Pueblo Grande Museum.
The neighborhood is also situated beside Scottsdale. This gives residents easy access to explore Old Town, a favorite destination for shopping and dining.
With rent averaging around the middle of the city's range, living in this neighborhood offers up affordable housing. And, the scenery is free. While there are luxury options available too, you can still find the perfect place to call home.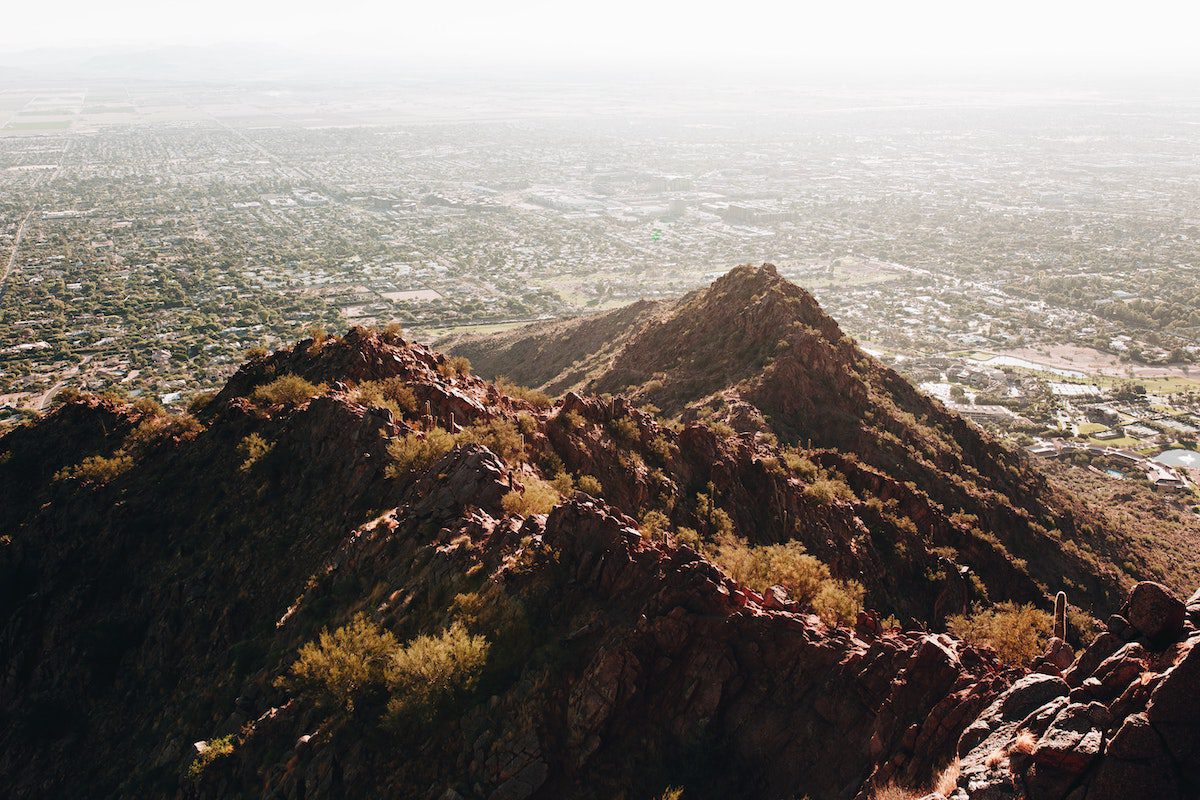 It may still rank as an up-and-coming neighborhood, but Arcadia has been a part of Phoenix for decades. Sitting on the edge of Scottsdale, this area has natural boundaries thanks to the Arizona Canal and Camelback Mountain. It's a perfect community for outdoor lovers.
There's a lot that makes Arcadia unique and interesting. It was actually home to the first citrus grove in Phoenix in 1899. Today, it's a quiet neighborhood that deftly mixes rugged, natural beauty with boutique shops, bars and restaurants.
Stay busy shopping by visiting either Camelback Village Center for a little upscale retail therapy or Gaslight Square for antique shops and trendy places to eat. If you need to cool off, AZ Ice Arcadia lets you ice skate in the desert. It also provides tavern fare so you don't have to venture out into the heat to eat.
For some outdoor fun that's, a little lower impact, take time to visit the Desert Botanical Garden. This Phoenix oasis consists of 140 acres of beauty. There are more than 50,000 plants, including plenty of rare, native species.
Attracting a lot of professionals, rent sits comfortably in the middle of the city's average. It's an accessible neighborhood for almost anyone looking for a little bit of everything at home.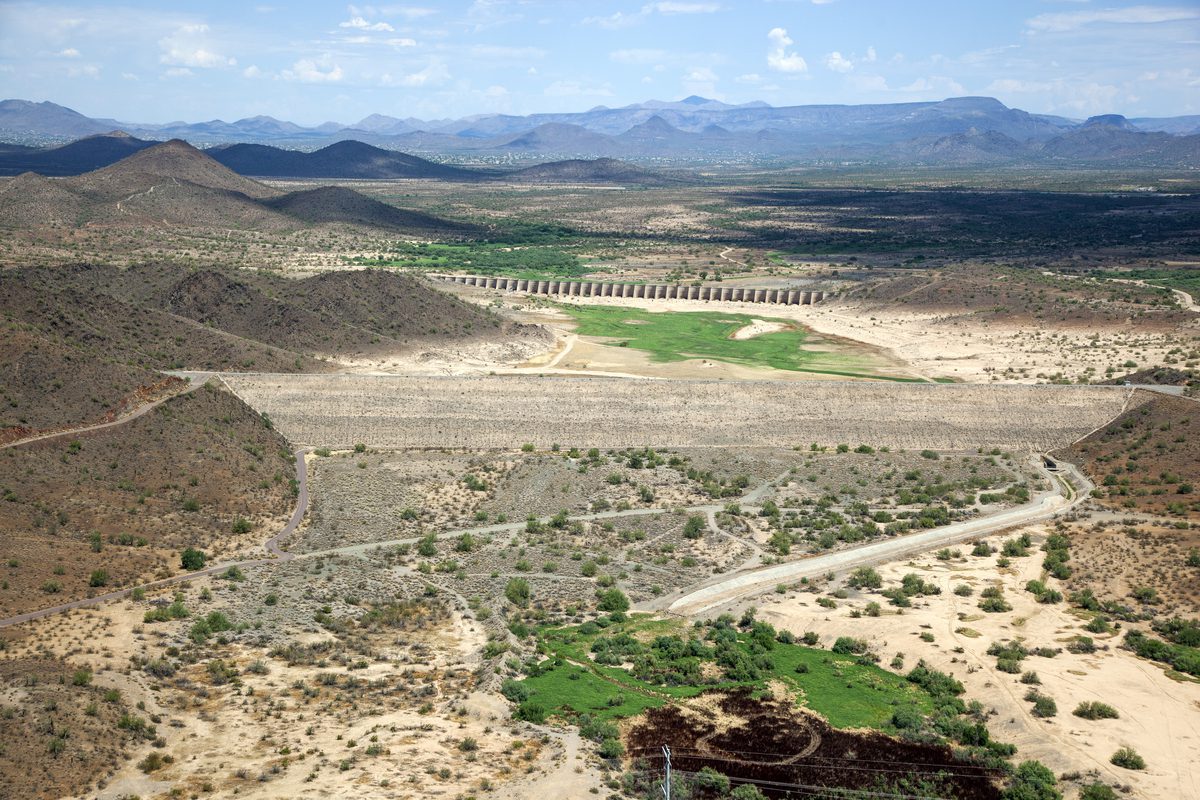 Bringing in plenty of families and young professionals, Deer Valley has a dense, suburban feel that many find attractive. The nearby Phoenix Deer Valley Airport also means many businesses have corporate offices in the area.
In addition to all the standard suburban amenities, Deer Valley offers up a great assortment of outdoor activities. Some, like the Deer Valley Petroglyph Preserve, combine nature and history. Others, like Deem Hills and Cave Buttes, provide ideal locations for outdoor fun of all kinds.
Deer Valley is also home to Six Flags Hurricane Harbor, the Martin Auto Museum and the Adobe Mountain Desert Railroad Park. It's an assortment of niche-interest and family-friendly fun, perfectly housed outside the city center.
Sitting closer to the lower end of the rent scale in Phoenix, most apartments in Deer Valley have a modern, amenity-filled presence.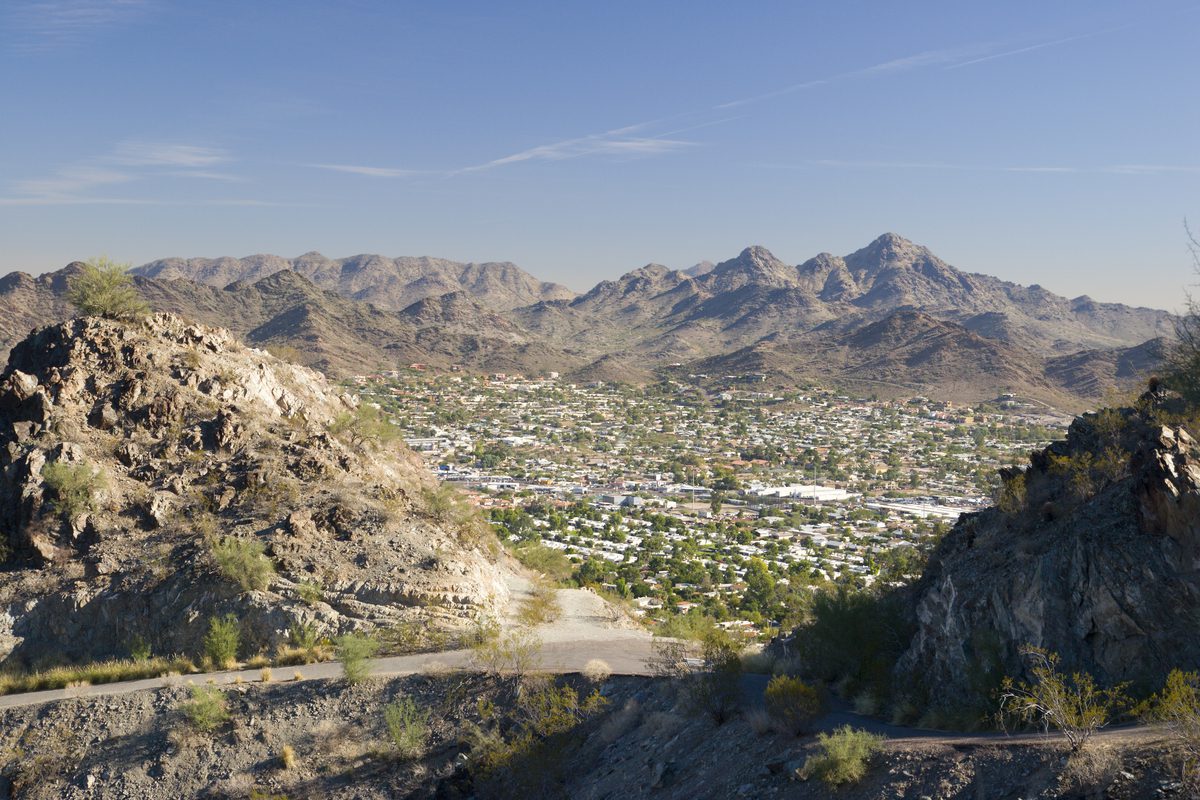 For those looking for a quieter community, North Mountain takes the best of Phoenix and dials it down a bit. Its casual atmosphere, abundance of coffee shops and diners and access to hiking trails and parks make it the perfect community for chilling out.
Named after North Mountain itself, this popular hiking spot has one of the best summits to climb in the city. It's also full of abandoned mine shafts and indigenous wildlife, so tread carefully.
Not everything in North Mountain though is quiet and chill. For those wanting to take the activity up a notch, visit Castles N' Coasters. This family amusement center has mini golf, rides and an arcade.
These amenities come at an affordable price as well. North Mountain is one of the best neighborhoods in Phoenix because of its rent prices. Average rents put it well toward the least expensive end of the list.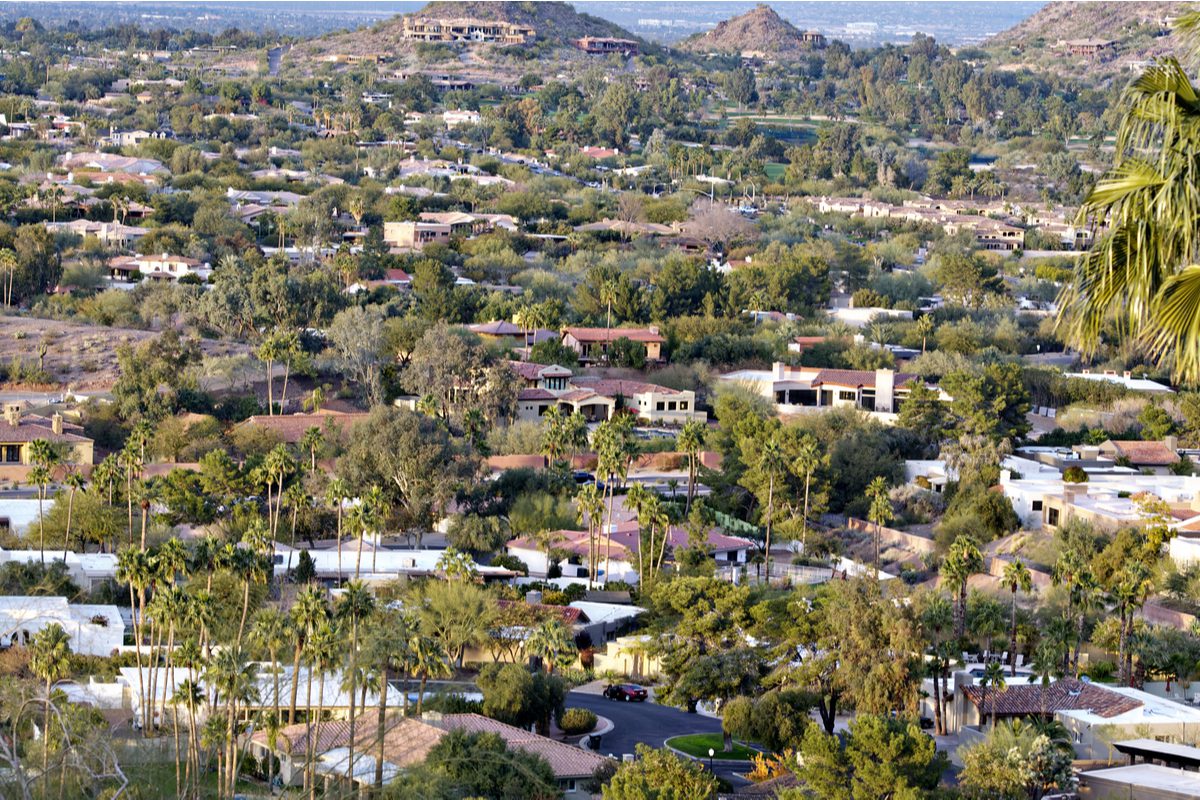 One of the many villages around Phoenix, Paradise Valley provides residents with a laid-back community. There are also plenty of places to golf here. It's full of luxurious amenities, nice shopping and fine dining. You'll find three golf courses and nine resorts among the residential areas of town.
To get your daily dose of outdoor beauty, stroll along the Scottsdale Greenbelt. Don't let the name confuse you. This network of parks, gardens, lakes and art installations runs through Paradise Valley. There's also the Mohave Trail, Mummy Mountain and the stunning views from Cholla Trailhead.
For a little culture and art, head to Cosanti Originals. The gallery combines artifacts with original art. The must-see piece is the wind bells along with several other imaginative exhibits.
Although it's one of Arizona's wealthiest municipalities, rent averages sit pretty much in the middle for the city.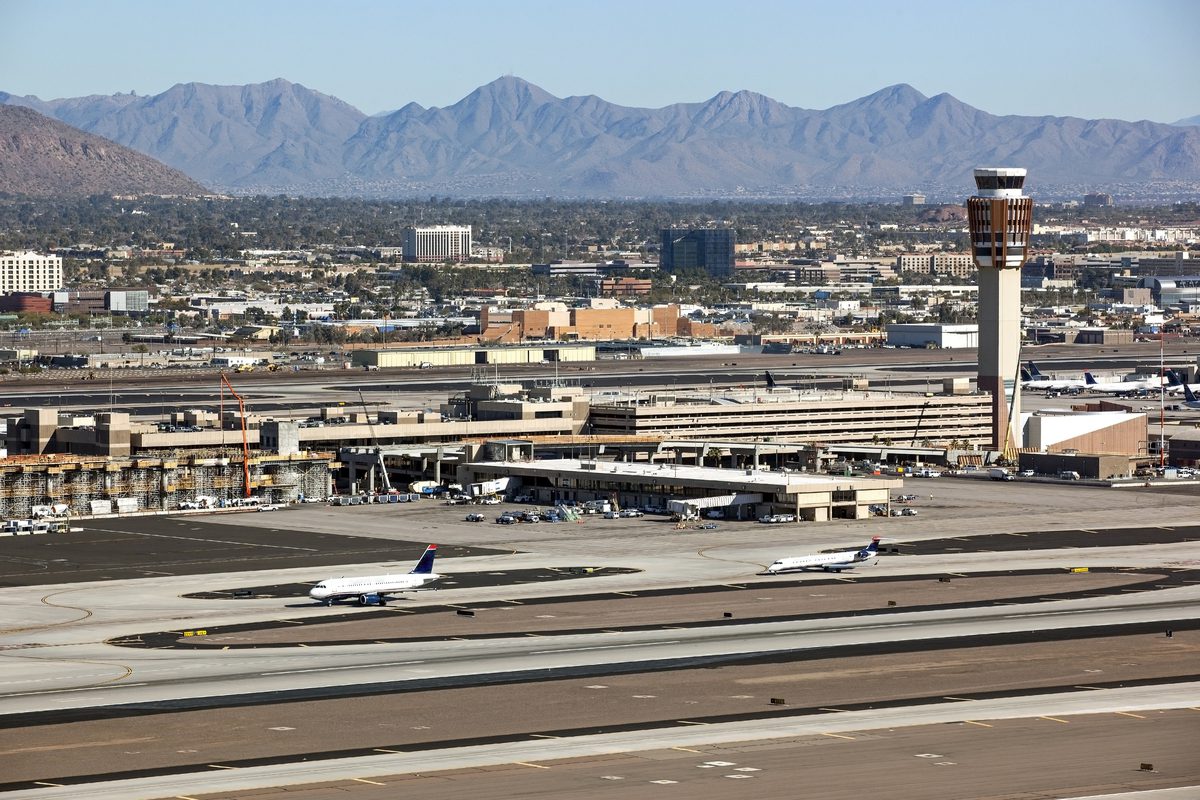 What would a Phoenix neighborhood be without a special outside attraction? Apparently, nothing and South Mountain is no different.
In this neighborhood, you'll find South Mountain Park. It's the fourth-largest municipal park in the country, and a perfect spot for hiking and catching some amazing desert views.
South Mountain is also a perfect neighborhood for those who travel often for work. As the home of the Phoenix Sky Harbor Airport, you won't have to go far to catch a flight.
There's also ample shopping. Plazas run the entire length of the residential area. A few special attractions include The Mystery Castle and the San Francisco Xavier Mission.
Offering residents a sparse, suburban feel that attracts many families to the area, rent is also very much on the affordable end of the spectrum.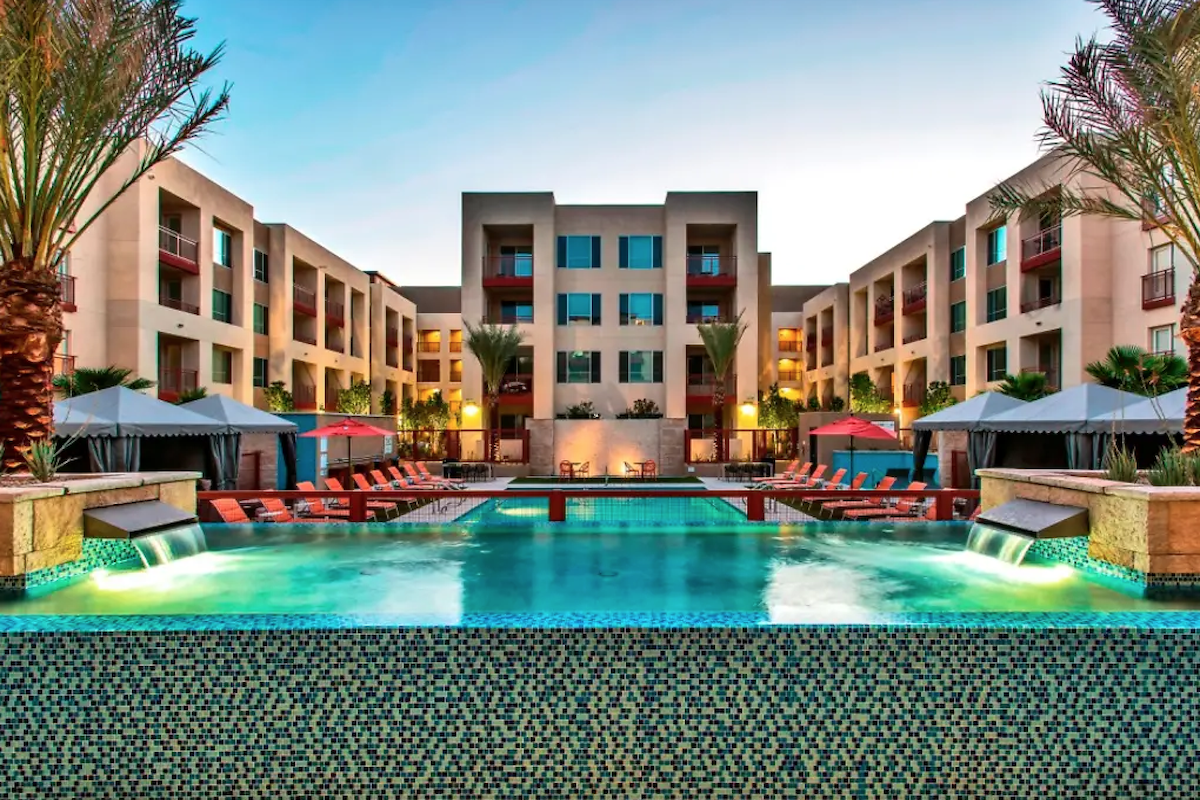 Photo source: APARTMENTGUIDE.COM
Alhambra is suburbia and a college town all rolled into one. It's enough to attract families and college students alike.
Grand Canyon University pulls in the students — it ranks as one of the biggest Christian universities in the world. Then, the malls, movie theaters, coffee shops and casual eateries bring in everyone else.
Washington Park, the area's popular green space, provides residents with a perfect outdoor spot. There are public tennis courts, a pool, playgrounds, paved trails and even a dog park. It's a huge space that's ideal for a little outdoor activity or even some relaxation under the sun.
A popular area for renters, Alhambra is also one of the lesser expensive neighborhoods in Phoenix.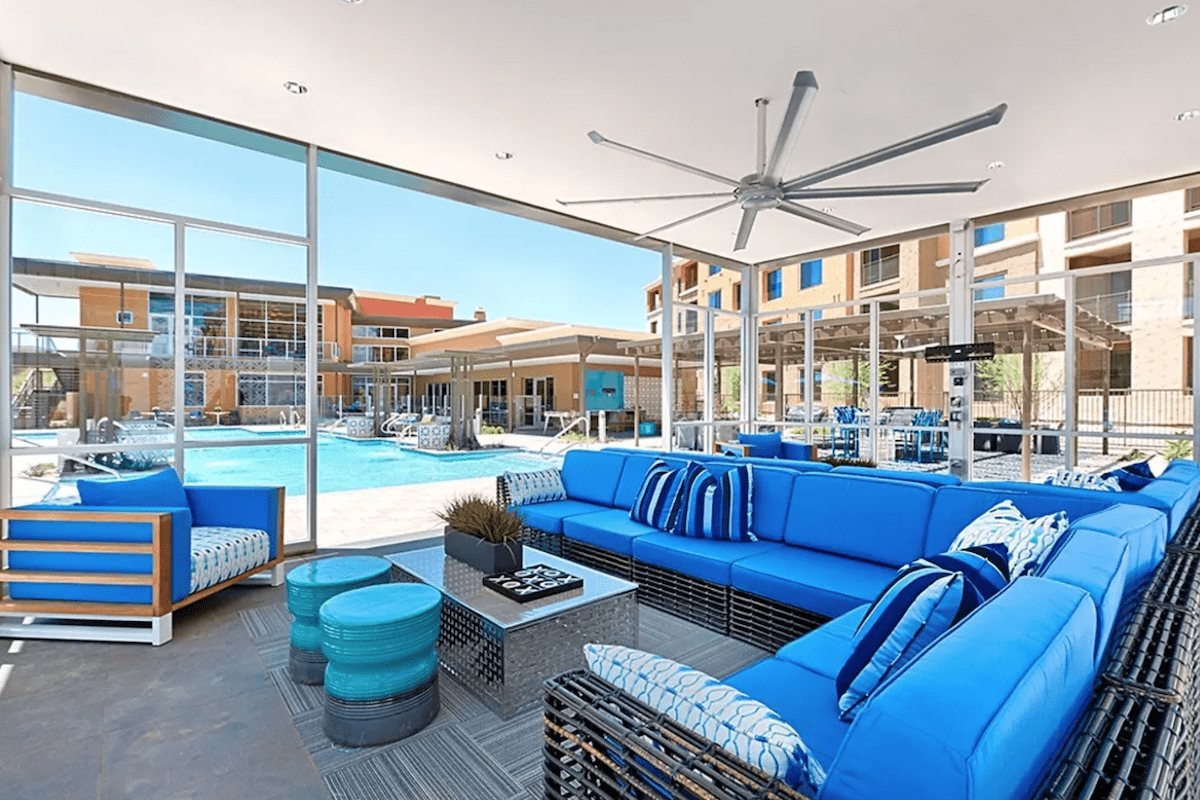 Photo source: Desert Ridge / Apartmentguide.com
If upscale living is your thing, come to Desert Ridge. It's a popular area for shoppers. You'll find a combination of small-business boutiques and well-known brands. Shop along High Street or visit the open-air Desert Ridge Marketplace.
A quiet community, Desert Ridge has it all. In addition to the ample shopping, there are plenty of parks and entertainment, along with great schools. It's the perfect spot for families as well, with activities for every age.
Desert Ridge is also home to a few unique attractions. This includes the Musical Instrument Museum. Open since 2010, it contains over 15,000 musical instruments from almost 200 countries and territories. There's also Cashman Park, with its funky, shaded playground, athletic areas and picnic spot.
For those wishing to live close to expert medical care, the Mayo Clinic also has a campus in Desert Ridge.
In the priciest neighborhood in town, home size varies enough to offer up wiggle room in average rents. You may not get the biggest place or find a home with a yard, but that affordable gem is waiting.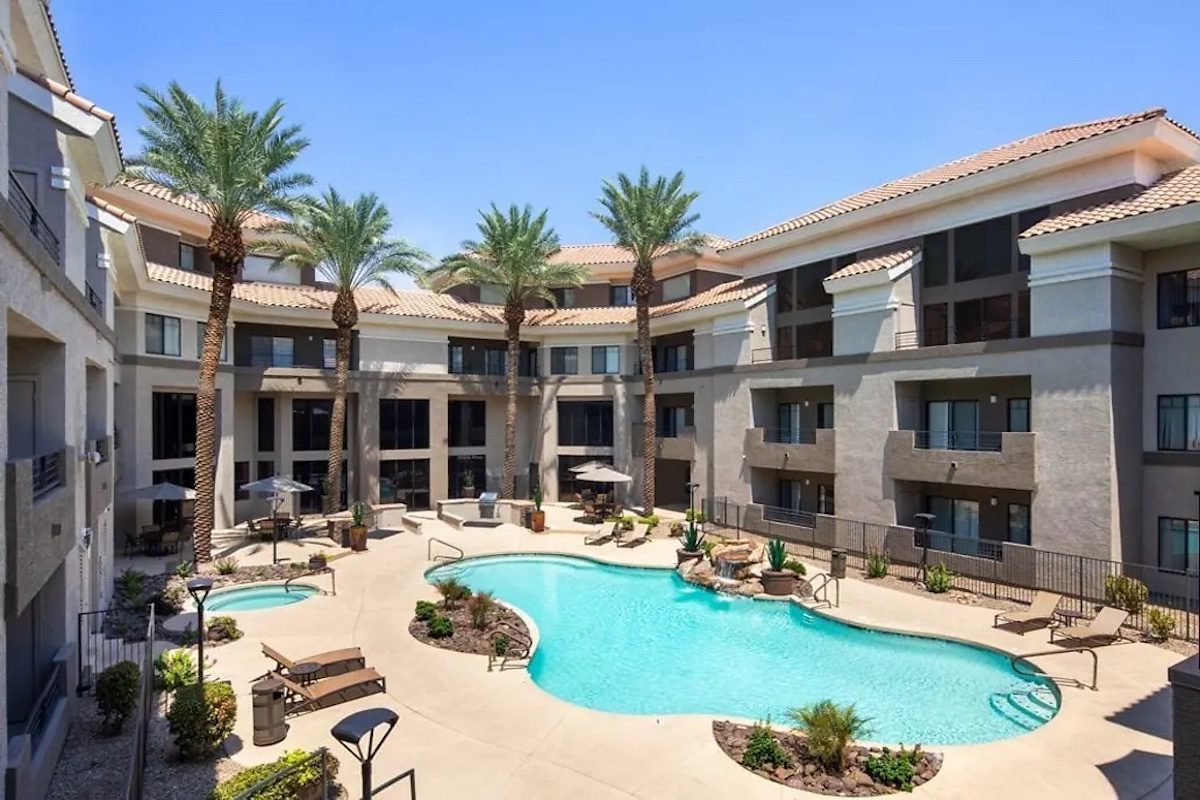 Photo source: Camden Copper Square / ApartmentGuide.com
Taking up a single square mile, Garfield holds two historic districts in its tiny space. An up-and-coming community, it's not unusual to see house flippers hard at work. They're mostly transforming housing for students at the downtown campuses of both Arizona State University and the University of Arizona.
With its proximity to downtown, one of the biggest perks to living in Garfield is where a little walk gets you. You can cross neighborhoods and head to Roosevelt Row or reach almost any downtown attraction.
Property types vary, but most housings in the area are cute bungalows and period revival homes. Rent prices in Garfield will vary. Most stay closer to the higher end for Phoenix neighborhoods.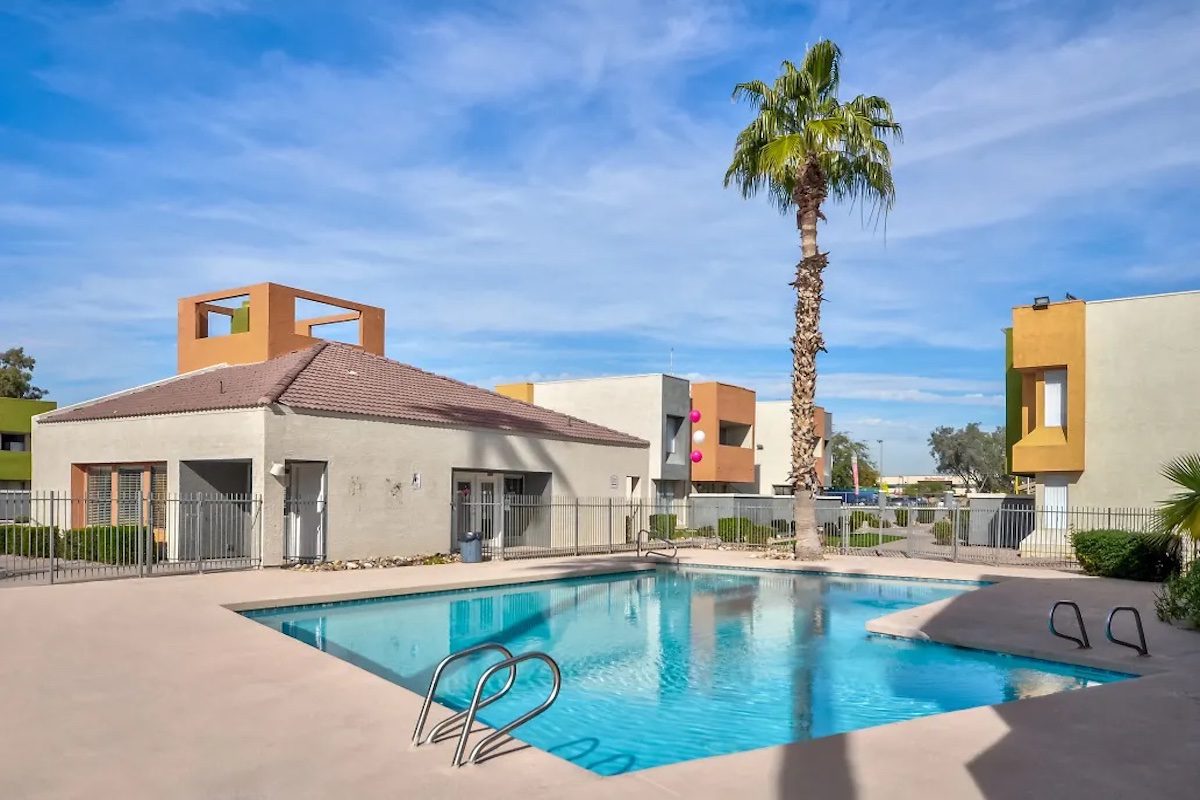 Photo source: Cove on 44th / ApartmentGuide.com
An urban village with a close-knit community, Maryvale attracts a variety of residents. Locals have plenty of neighborhood pride. They're quick to show up for each other when special events take place.
A perfect place for baseball lovers, you'll also find the American Family Fields of Phoenix. Formerly called the Maryvale Baseball Park, it's the spring training home of the Milwaukee Brewers. It's easy to catch a few pre-season games when you live here.
Housing ranges from medium-sized homes to high-rise apartments. Many buildings are older, built between 1940 and 1969. Rent averages fall in the middle of the range within Phoenix, leaning toward the lower end.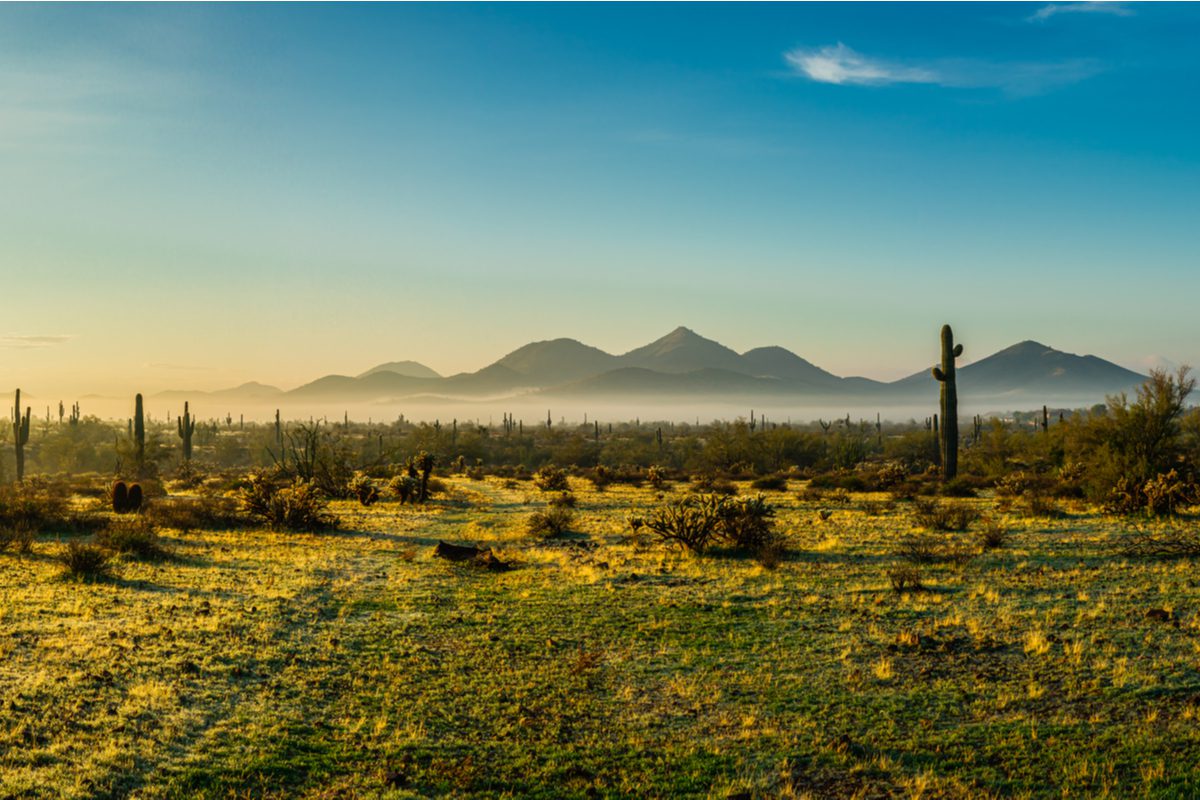 With its own character, Desert View is another desirable part of Phoenix. It attracts residents with its high-end shops, condos and master-planned communities. It's also a central spot for horse lovers as there are plenty of equestrian ranches in the neighborhood. As a result, outdoor space accommodates hikers, bikers and riders.
Even with the used rural space, you also have 10,000 acres worth of The Sonoran Preserve within this neighborhood. It's a perfect sample of the desert with over 30 miles of trail.
Placing city life into a country-like setting, Desert View attracts a lot of families and active adults. It's great for anyone who enjoys both indoor and outdoor activities.
As one of the areas with the highest average rents in Phoenix, you'll have to dig a little deeper into your budget to call this neighborhood home, but it's worth it.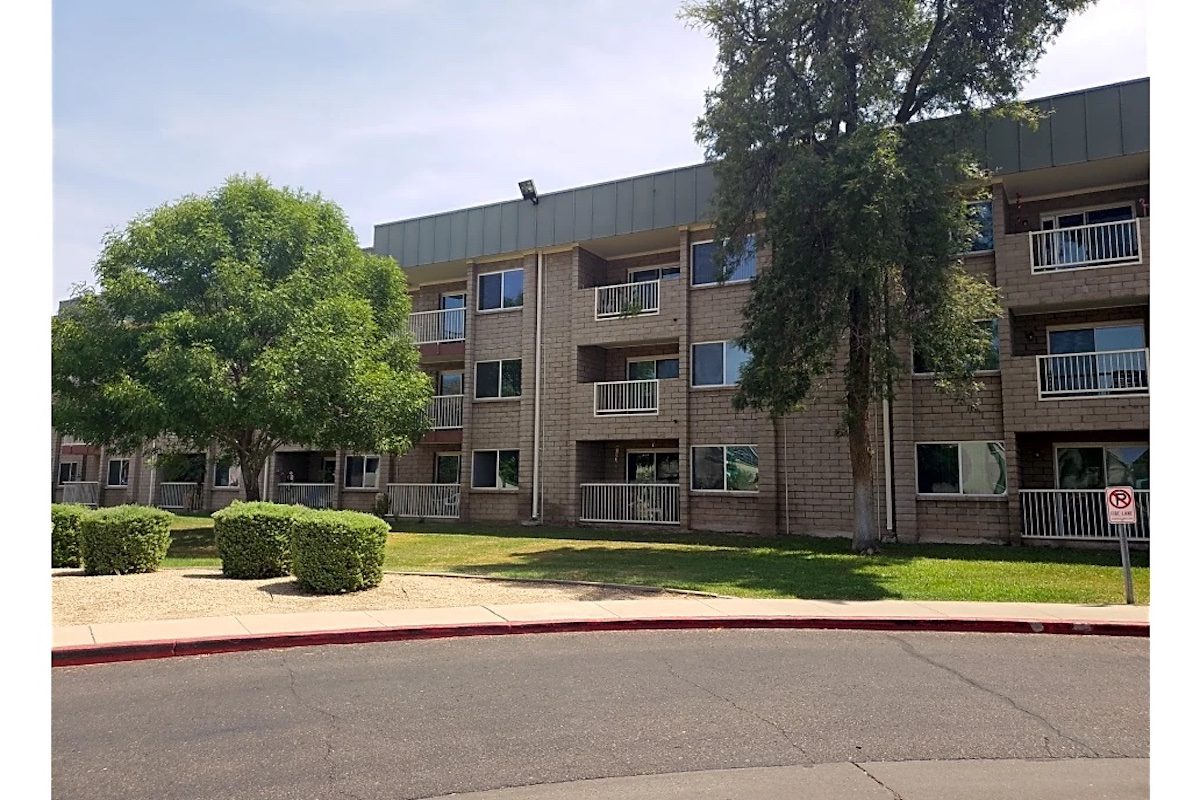 Photo source: Sunnyslope Manor / ApartmentGuide.com
Situated in the foothills of the North Mountains, you know you're in Sunnyslope once you can see the giant "S" on top of 'Sunnyslope Mountain. The brightness of this single letter stays preserved thanks to the local high school's freshman class each year.
At only seven miles from downtown, Sunnyslope has an identity all its own and still maintains its independent spirit even as a part of Phoenix. The community has a large population of creatives and you can see plenty of examples of the locals' artwork. A highlight is the Thompson Rock Garden.
Also, a part of its identity is its Mexican restaurants. Known to have some of the best Oaxacan food in the region, you can fill your belly with deliciousness after spending a day exploring the variety of creativity on display.
Finding a neighborhood that matches your own independent streak is easy to do in Phoenix — it's also affordable. Rent prices throughout the area remain reasonable.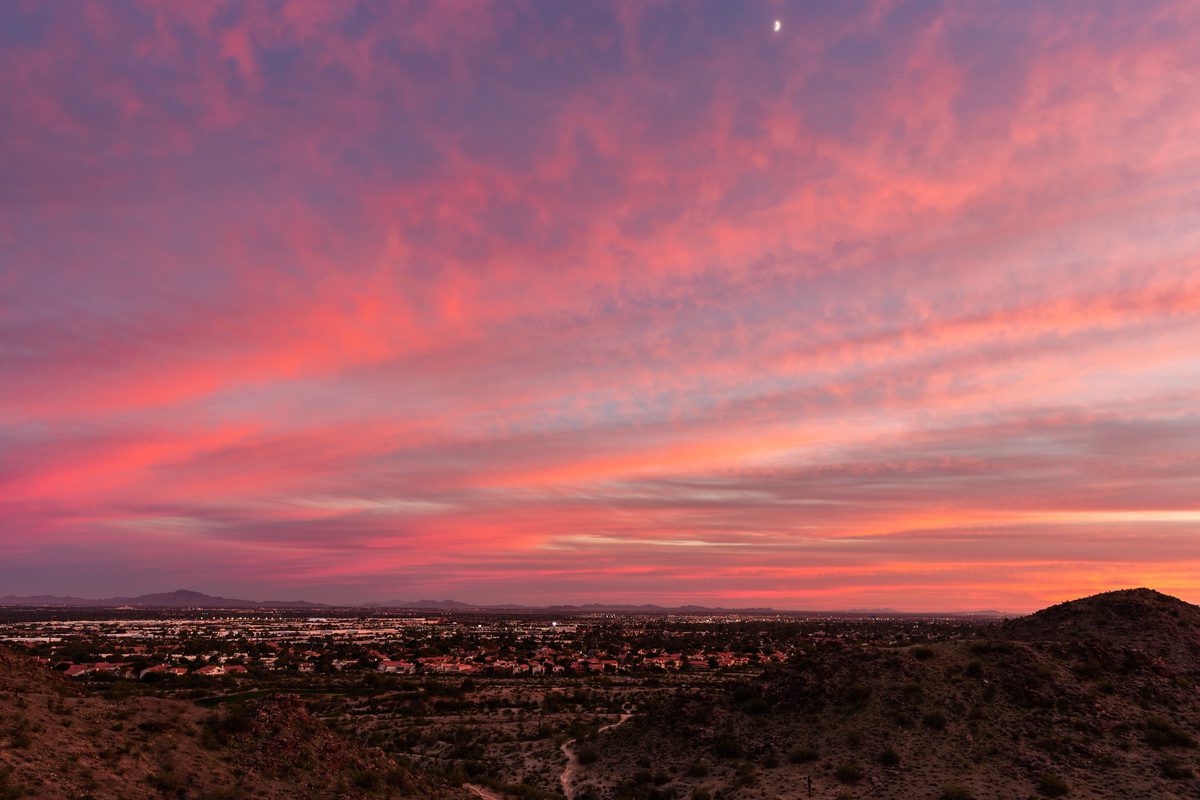 Marking the southernmost portion of the city, Ahwatukee Foothills is another urban village. Although it's about 20 minutes away from downtown, it's considered one of the best neighborhoods in Phoenix. This is thanks to its laidback vibe and fantastic mountain views.
Ahwatukee Foothills is a quiet neighborhood that's still one with nature. A portion of the community is within the South Mountain Park and Preserve after all. Owl hoots are all that puncture silent evenings, and you're just as likely to encounter a coyote walking down the street as a domesticated dog.
Although complete with your basic amenities, including an outlet mall and high-end shopping, this small slice of Phoenix is more residential than anything else. Some locals even call it the cul-de-sac of the city.
A perfect place for families and those looking for a strong community feel — rents are on the rise in Ahwatukee Foothills. However, the neighborhood still averages out in the middle of prices throughout Phoenix.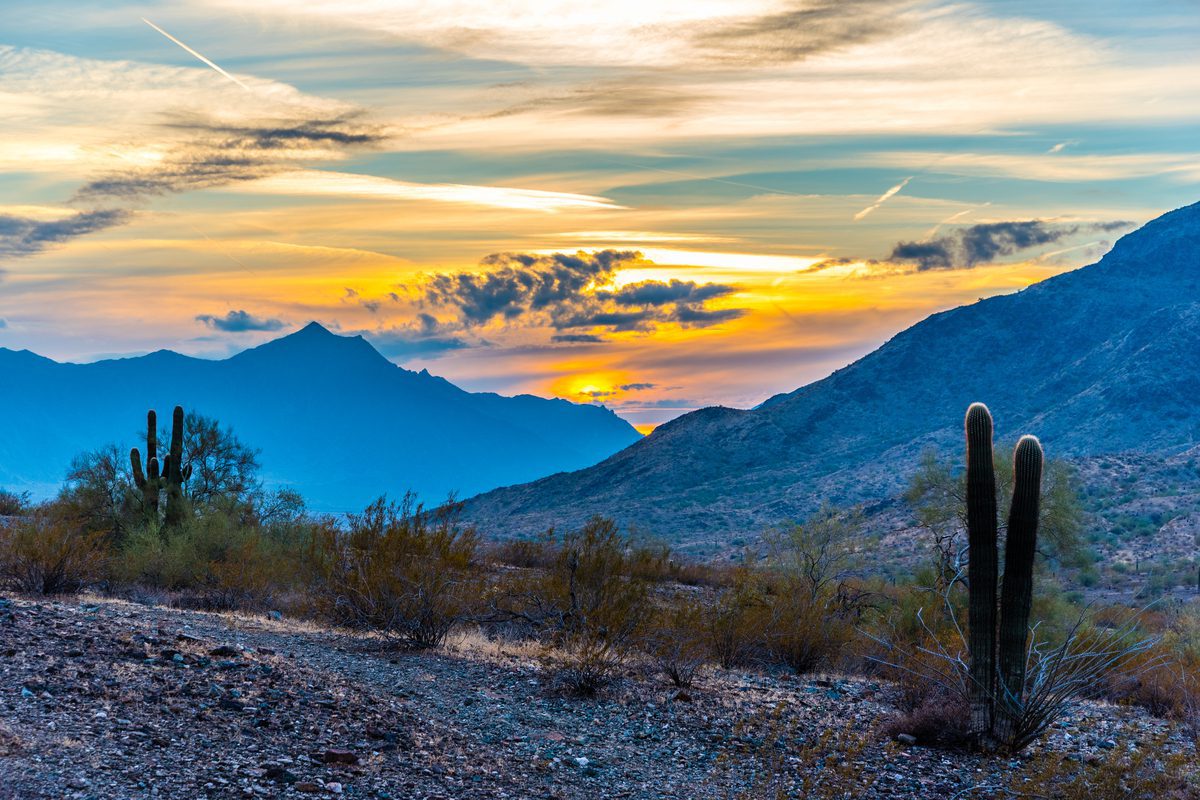 Full of parks, with a sparse, suburban feel, Estrella is a master-planned community near Goodyear. With 72 acres of lakes and a golf course, there's plenty of space for activities like kayaking and hiking.
Enhancing your views of nature are the Sierra Estrella Mountains. Most of this mountain range is within the Gila River Indian Community, but spots open to the public include Estrella Mountain Regional Park. It's a great stop for camping, hiking, horseback riding, fishing and biking.
Shopping is easy and streamlined in distinct areas. These include the Mountain Ranch Marketplace, Elliot Market and Canyon Trails Towne Center. Here you'll find all the necessities and plenty of retail stores. Many restaurants complement the shops, and nearby Goodyear means there's no shortage of activities.
Rent in this area hits the higher end of Phoenix's spectrum. However, if you're hoping to live in a neighborhood with a strong community feel, and plenty of outdoor activity, it might be right for you.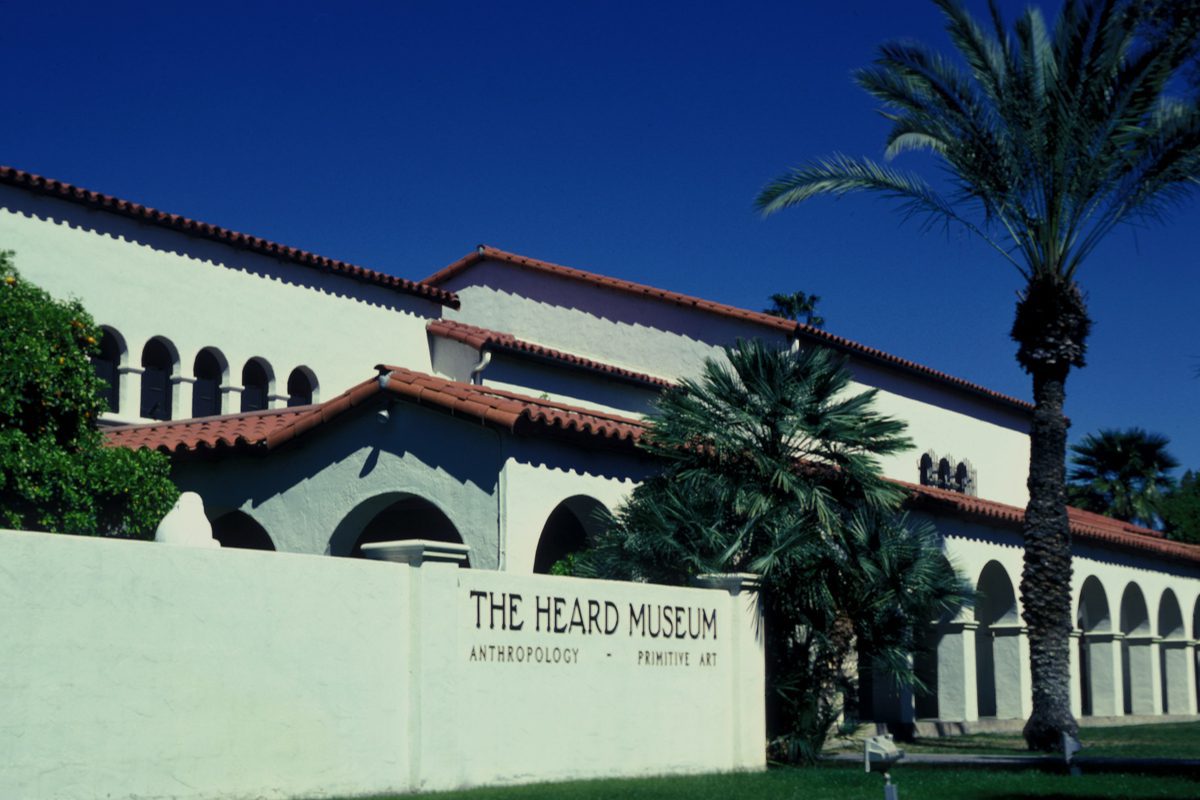 One of the smallest districts in Phoenix, Alvarado is also one of the most exclusive. Considered by many as a hidden gem, you'll find Spanish and Mission-style homes complete with wrought-iron balconies throughout this neighborhood's tree-lined streets.
Only minutes to downtown, this urban neighborhood includes the Heard Museum and the private University Club of Phoenix. Dedicated to the advancement of American Indian art, the Heard Museum features world-class exhibits. It has the distinguished honor of being one of Phoenix's first cultural attractions. A semi-private dining club, the University Club of Phoenix is in one of the roomy residences found in this district.
Rentals in this neighborhood definitely lean toward the more luxurious. This is thanks to the common community aesthetic of custom homes and big, lush lawns. Because of its small size, it's also much harder to find available units for rent. It's still a great community to consider, with its prime location and character.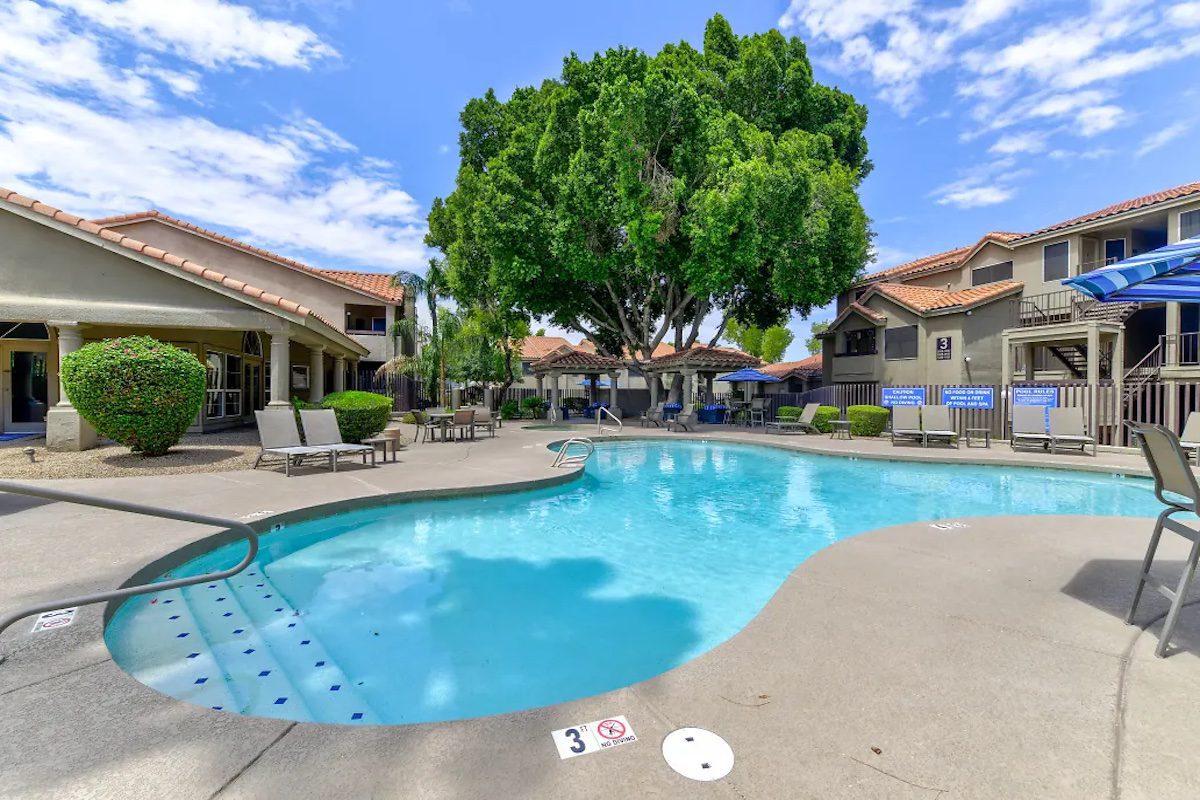 Photo source: Pacific Bay Club / ApartmentGuide.com
Another upscale hot spot in Phoenix is the Biltmore neighborhood. Anchored by the Arizona Biltmore Hotel, this area is all about luxury, with an amazing spa and golf course.
Even the local attractions lean toward extravagance. You can take a tour of Wrigley Mansion. This Italianate home, built in 1929, sits on a mountain top, providing spectacular views. It also has on-site dining options for a special experience.
If you prefer to take in the natural beauty of the neighborhood, the Arizona Canal Trail cuts through Biltmore. On any given day, you'll see plenty of walkers, joggers and cyclists taking advantage of the open space.
And of course, there's the shopping. Biltmore Fashion Park is, without a doubt, the go-to stop for designer clothing.
Deciding to live in luxury has a hefty price tag, even in Phoenix. While apartments are available to rent, many come with the price tag associated with high-end everything.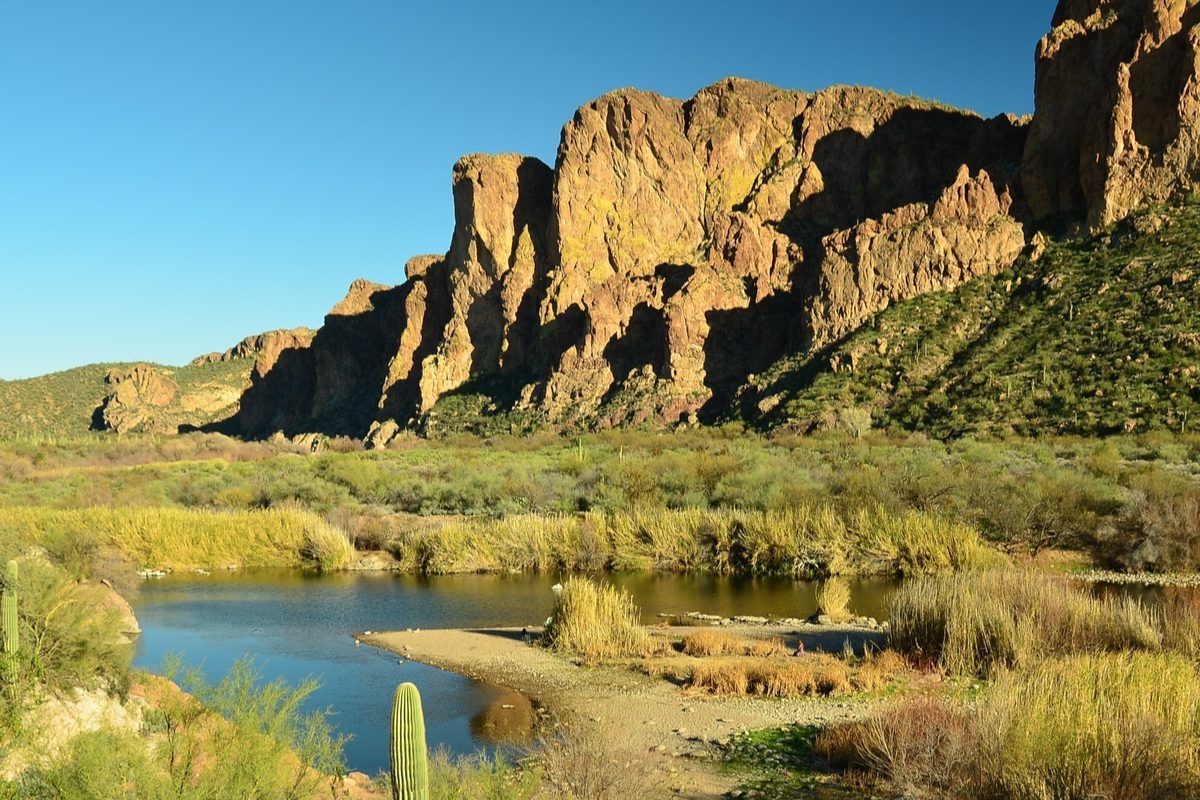 A smaller, but well-established community, Riverbend is that perfect slice of suburbia. It's peaceful, clean and beautiful. Residents are welcoming and amenities are what anyone would want living outside the bustle of the city.
Here, you'll find a solid mixture of homes, townhouses and condos, ideal for any type of renter. At the neighborhood's center, there's Riverbend Park. This lush green space is perfect for a little outdoor relaxation that's easy to get to.
In this residential community, you'll have to leave the neighborhood to access most everyday amenities, but nothing is far. You're even close to Salt River, which provides a great place for whitewater rafting, hiking and more.
Rent in this area can get pricy. Many open properties are on the larger side, but it's still within the range of what's affordable in Phoenix.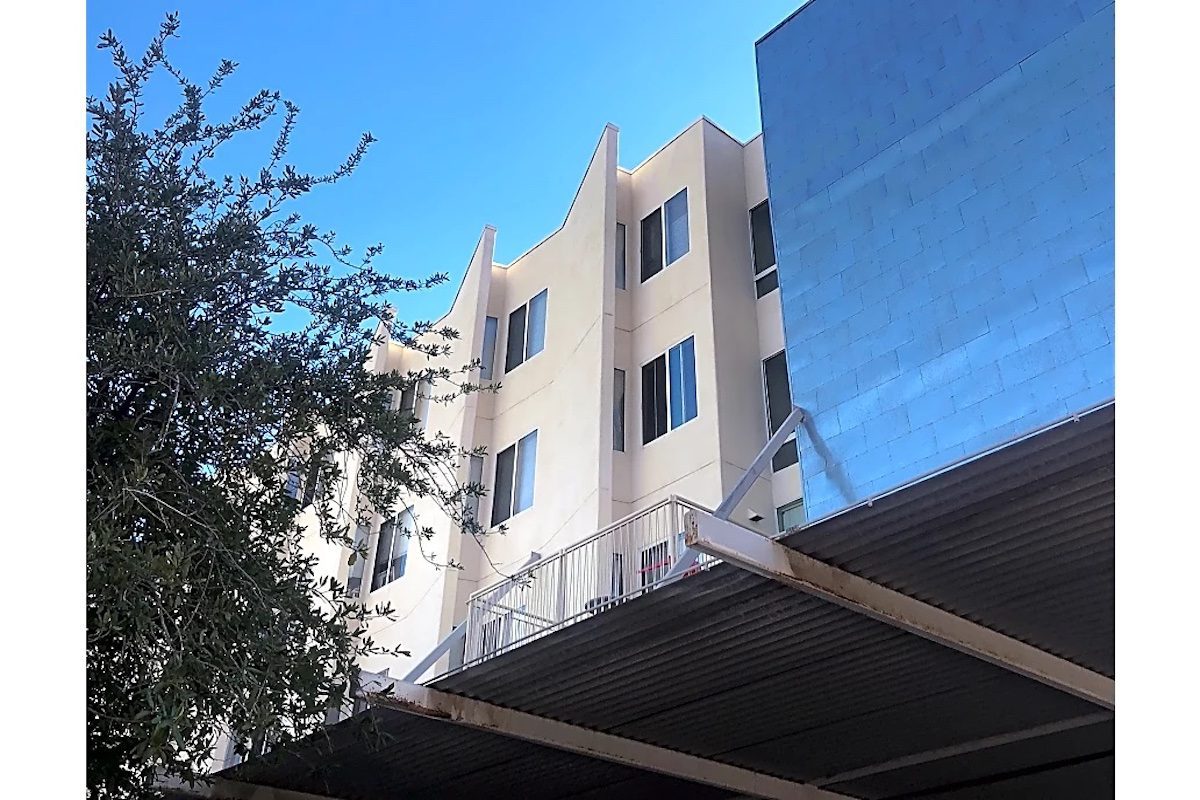 Photo source: 209 W Jackson Apartments / ApartmentGuide.com
For a real up-and-coming experience, that's also super close to downtown, check out Phoenix's Warehouse District. Still in need of some polish in some parts, with this neighborhood, it's all about location. You're only minutes to the south of downtown.
Revitalization began thanks to the restaurants, bars, venues and galleries you'll find in this small area. The vibe is hip, eclectic and trendy. Everything you could need, from essentials to nightlife options, is all right around the corner.
Even as newness comes into the area, you'll still feel the history of this district when you visit. The area originally got developed in the late 1800s to early 1900s. Much of the character from that time exists in the architecture.
Rent prices will vary here based on how much character you want in a home. With the artsy crowd and modish feel though, you'll settle in quickly.
Make Phoenix your next home
As you can see, the best neighborhoods in Phoenix range from hip and busy to rural and relaxed. There's a little bit of everything among that desert landscape. These 20 choices just scratch the surface of what you can find.
Is it time for you to start hunting for apartments for rent in Phoenix? Let's go!
Comments
comments