The 2021 Expert Guide to Job Hunting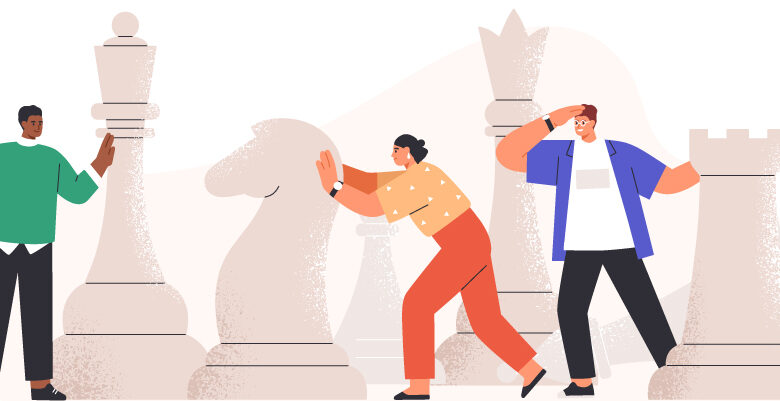 If you're a fresh grad and you're figuring out what to do after college, you already know that both the hiring process and the employment landscape look much different than they did a couple of years ago. From virtual interviews and remote working to an increased demand for soft and tech skills — the very fabric of how we do our jobs is changing, not to mention the fields which are in demand nowadays.
To give fresh college grads a helping hand, we asked 16 career, management and business experts what you should do to stand out and get hired in 2021. This year, it's all about making your mark with your own 'brand', polishing your online networking skills, learning to use business software, and paying attention to your own expectations. 
What to do after college:
Find a booming industry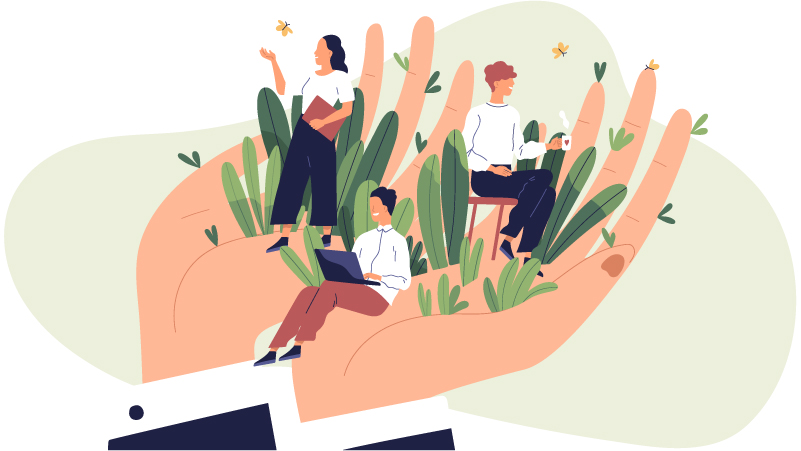 Hiring is up this year, and the hottest fields for fresh grads are healthcare and IT. Logistics jobs are also on the rise, as are positions related to operations management.
"Thanks to the pandemic, the e-commerce, logistics, and essential healthcare fields are blowing up. Also, if you studied AI automation, your career outlook is incredible, as the market turns to automation to reduce dependence on physical workers in case of a future crisis," said Aaron Case, Career Counselor and Resume Writer at Resume Genius. "Jobs to avoid for the time being are those in the tourism and non-essential healthcare fields — such as massage therapy and cosmetic surgery. There's no telling when people will be comfortable enough to prioritize those kinds of services again."
Wesley Exon, CEO of Best Value Schools, adds that IT-adjacent jobs will be safe long-term options, even if you're not a software developer. "IT is the field that is booming right now. From IT architects, cloud supervisors to Chief Tech Officers, Data Scientists, DevOps to technical writing. There are a host of different IT roles available to study, with plenty of work available afterward. At the same time, many processes are now being automated, so roles in HR and accounting are minimized. Rather than a team of five, you need only two with the automation now." 
When planning what to do after college, besides picking a growing field, you should keep in mind that while the job market is getting hotter, competition is also higher this year. 
"The good news for 2021 graduates is they are entering one of the hottest job markets in recent times, as the U.S. pulls out of the pandemic at breakneck speed," said Andrew Latham, Managing Editor of supermoney.com. "The catch is there is also fierce competition for the best jobs because you are competing with laid-off workers, 2020 graduates, and qualified workers who took a break to hone their skills during the pandemic. Still, there are plenty of opportunities in fintech, education, and other professional services — the big winners of the pandemic."
Finally, keep in mind that if your specialty is compatible with remote working, there's a world of opportunities beyond where you live.
"Due to the pandemic and the advancement of remote work, the employment opportunities are many. As a fresh college grad, you will no longer be restricted to location when seeking employment. You will be able to choose where you live while you do your work, considering it is not a hands-on position," Exon added.  
Define your needs and expectations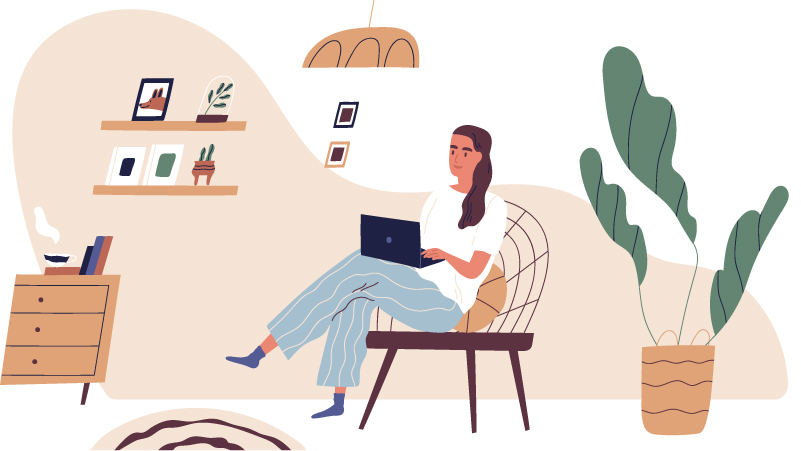 When you're on a job hunt and you want to get hired as soon as possible, it can be tempting to disregard what you want out of a job and focus on what companies want from you. But figuring out your own needs and expectations will keep you and your future employer happy.
"The first step to going after the job you want is knowing precisely what it is you want," said Mason McSpadden, Vice President of WELD Recruiting. "In relation to career, it's crucial to understand your ideal job parameters. This doesn't just include salary, but also whether you're working remotely or not, job title, how big of a team you want to be part of, how many responsibilities you want to take on, retirement plans, paid time off, etc. These are all 'forms of currency' that you must consider. Once you identify your target range or specific goal for each parameter, rank them in order of priority. This way, you have a solid base understanding of what you're looking for — and can compare that to what different jobs offer."
Your growth and job satisfaction should be your top priority, so make sure you find an employer to support you in your professional journey. Alan Whitman, CEO of Baker Tilly, reveals that "above money, you should look for a company that prioritizes partnering with you in the development of your career. This is different from a place that is just looking for an employee to do what they are told or the job at hand. Look for employers that offer you the opportunity to develop your ability to think, reason and explore your curiosity."
Of course, chances are you won't land the perfect job on your first try, so think about your plans for the near future. "To alleviate some of the stress of trying to find a job in the current recovering economy, try figuring out your professional path. Don't map out your entire career; just give some thought to the next few years," said John Levisay, CEO of The Pro's Closet. "Think about what field you wish to work in and target jobs in that field. The job doesn't have to be your dream job and, as your first job, it probably won't be, but look for a position that will offer you valuable experience in the field you wish to be in."
Add value to your resume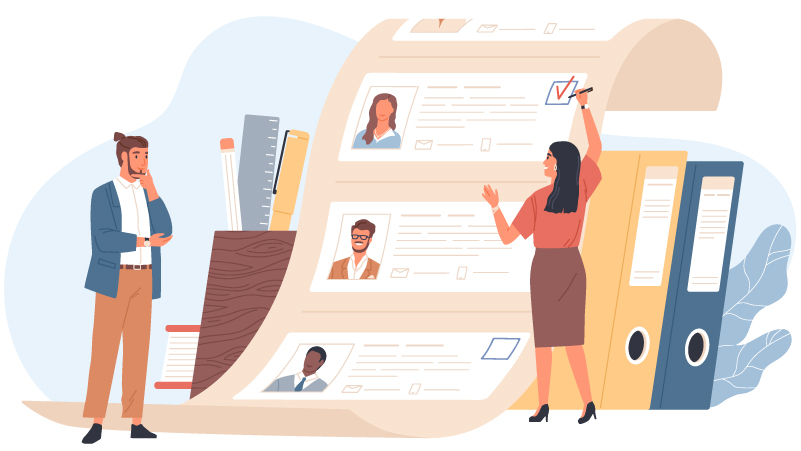 Your resume is the first thing that your employer will get to know about you, so it should be one of your top priorities when planning what to do after college. You need to spend enough time on it to make sure it's perfectly polished and stands out, even if you don't have experience yet. 
"First, you need to address three questions — what you know, what you've done, and what you're capable of. Everyone has a place in a hiring company. Still, you need to be clear with, and more importantly, certain of what you're bringing to the table." said Amy Troutman, Head of Business Operations for Resourceful Compliance. "The more defined these three points are, the easier it is for interviewers to see where you fit in. Just note that there is a very thin line between selling yourself short and being overzealous in your ability. Be confident, but back it up with data or experience."
Don't get discouraged if you don't have much professional experience since there are many ways to prove your value as an employee. "Instead of concrete work experience, extracurricular activities, hard/soft skills, and full portfolios of work are some of the best ways to substantiate your resume," said David Marshall, Founder of Performio. "To make up for what you might lack in experience in the field, show your skillset in other ways that the hiring manager might not have been expecting. That way, they can get a feel for what you might bring to the workplace based on what you've achieved in the past in your own time. Some information is always better than no information, so give the hiring manager plenty to work with while they make their decision."
"Your resume should also be a reflection of who you are, mixed with who you aspire to be," Mason McSpadden added. "You want to show the employer that if given a chance, you will put in the time and effort to learn and catch up to those who might have more experience. Highlight how your other work and life experiences could be beneficial. 
For example, are you bilingual? Or have you studied abroad in another country? That could be listed with a note that you're eager to expand a company's market across cultural or language barriers to a new audience. Your resume is just a stepping stone — an asset to help get your foot in the door. But it won't work if you don't. What truly matters is the effort you put into it and what you do with it."
Network online and brand yourself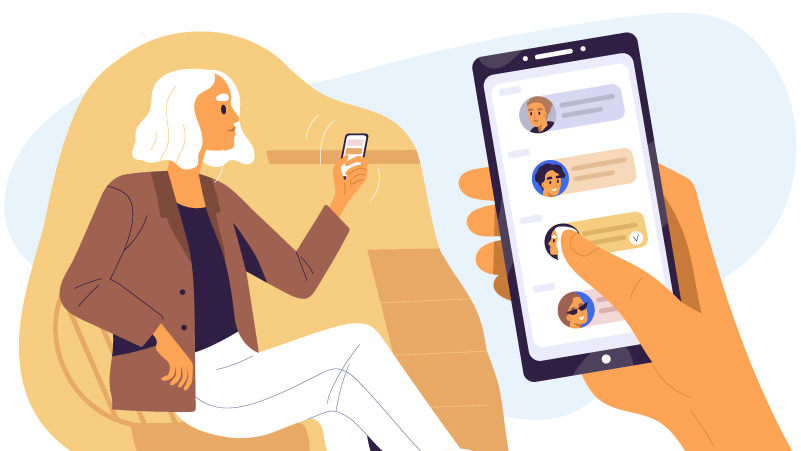 "Take advantage of tools such as LinkedIn and Handshake. Grads must take the offensive a little more during these times, and students should be prepared for that. Your LinkedIn profile should always be up to date, which isn't new information, but increasingly important during these times." said Linda Qu, Marketing Coordinator at Jobscan.
Creating a story for your professional self is also vital when you don't have much experience but need to stand out. "With all of the recent changes in the world due to the pandemic, joining the job hunt as a fresh college grad can seem daunting. So start by creating a brand kit for yourself that's geared towards the position you're seeking," said Tri Nguyen, Founder and CEO of Network Capital. "In this day and age, networking is important, and you need to stand out while doing it, so it's a good idea to have one cohesive brand for yourself with a common theme. This shows everyone that you are put together and eager to join the workforce," 
Adriana Herrera, Founder of InterviewDestiny, outlines how you can achieve a clean, cohesive social presence. "To increase chances of being invited to interviews, you should make sure your online footprint is job search ready. This can be done by:
Making social media profiles private. Keeping personal opinions and hobbies private ensures no bias (direct or implicit) is introduced to the hiring manager.

Adding a disclaimer to any public social media profiles, add "Opinions are my own" to any public social media profiles; this helps employers feel more comfortable that the person's opinions/actions are unlikely to have backlash onto the business.

Deleting negative comments about previous interviews and employers. Hiring managers will assume that if you are publicly speaking negatively about others, you will do the same about them if things don't go your way. 

Building and update professional profiles to tell a consistent professional narrative. Ensure each professional profile uses the same language, making sure your LinkedIn profile, Indeed profile, or personal website all paint the same picture of talents, skills, experiences, achievements, and professional goals."
Build a strategy and set goals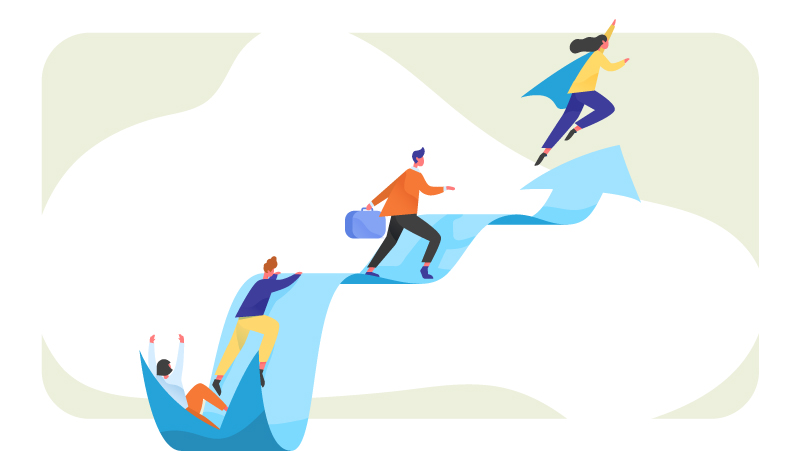 Once you have a great resume and know what you're looking for, it's time to build a strategy and set some goals. Job hunts are rarely easy, so when planning what to after college, set objectives to help you stay on track and avoid getting discouraged. 
"Set goals and scale up. A while back, applicants could apply to five jobs and hear back from one. Nowadays, they may need to apply to way more to get nibbles," said Linda Qu, Marketing Coordinator at Jobscan. "If you don't have goals in terms of how many applications you'll send out, then it may be difficult to measure how effective your search is. If you're searching full-time, try to apply for five to ten jobs each day. If not, take on as much as you can handle, but still set goals so you can track your progress and how people respond to your application."
Besides setting specific objectives for volume, find other related goals that will keep you proactive while you're searching.
"Staying productive is the best way to cope while you wait for your turn in a crowded job market because a lot of the stress from job hunting is from your conscience telling you that you could be doing more. Rather than sitting around stressing, silence your conscience with action! Besides submitting a set number of job applications each day, find freelancing gigs and start getting experience, take online courses to upskill, or start a blog or website," Aaron Case added. 
Get to know potential employers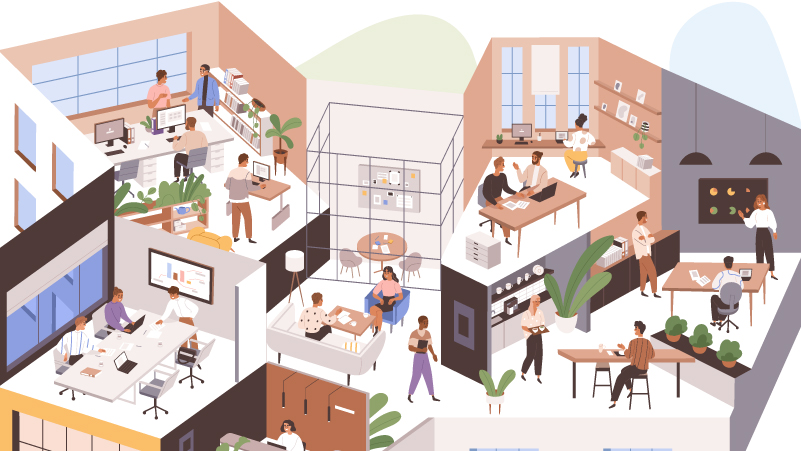 One strategy that will surely help you stand out from other applicants and build trust with potential employers is to research them before applying and customize your resume and applications. 
"Perseverance and proactiveness are vital," Wesley Exton said. "Creating individual CVs and cover letters for each position you are applying to will have your application stand out more. If you don't hear back, then call the company and ensure that they have received your application. Employees like to see a candidate that is eager for the position and to put in the time needed." 
"The Coronavirus crisis will doubtlessly provide you with a unique glimpse into the company culture of the organization you want to be a part of. So take this opportunity to gather intel," added Stephen Jacob, Editor at bestandroid.com. "Find out how leadership deals with the pandemic. How does it treat employees? Are they allowed to work from home? Did they lay off staff? Follow the company on social media. Watch any media coverage. When you get a chance to be interviewed at your dream company, you'll be able to demonstrate that you understand the concerns leadership has and the threats the company faces from this remarkable time in our history."
Putting yourself in the shoes of a potential employer will help you alleviate stress and remain proactive. It may not be at the top of your list when you're thinking what to do after college, but it can make the difference between getting hired and prolonging your search.
Mike Nemeroff, CEO and Co-Founder at Rush Order Tees, shares his perspective as an independent business owner: "Taking on the view of the business owner or hiring manager may help you take the right next steps. For example, considering that a business owner may be overwhelmed with work themselves may lead you to be persistent with following up on an interview rather than giving up on it. Remember, business owners are struggling during this time, too, so try to empathize and work with them rather than assuming a job opportunity isn't right for you. "
Practice your soft skills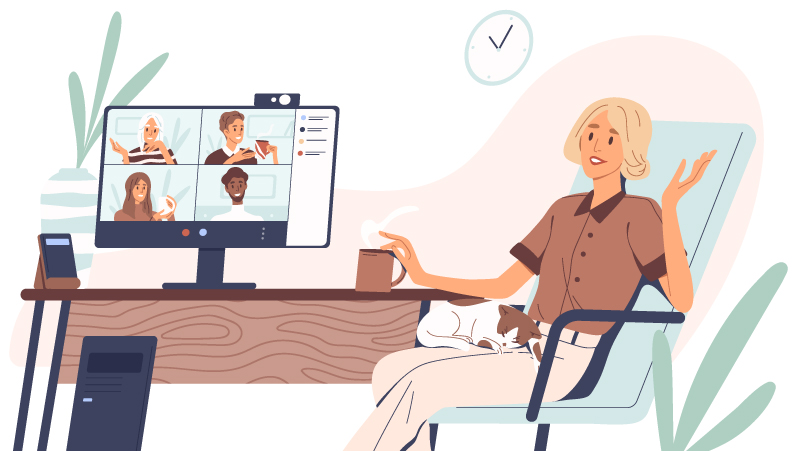 If you stick to your strategy and your goals, you'll undoubtedly be invited for interviews, so make sure you're prepared by working on your communication skills. 
"Good verbal communication skills have always been the key to acing an interview, but now they're more important than ever before," said Aaron Case. "Why? Because they're not backed up by any non-verbal cues below your eyes, thanks to the masks everyone is wearing. So you can't depend on your dazzling smile to get you through awkward situations, like when you don't know how to answer an interview question. Instead, prepare, prepare, and prepare some more so you have an interesting answer to every question."
"Invest time in polishing your virtual interviewing skills," Andrew Latham added. "Practice with a friend, research each company you apply for and prepare insightful comments on what you can offer to the firm. Be prepared for pre-recorded interviews, which can be off-putting if you are not used to them. It's like playing 21 questions with the video doorbell of an empty home. Remember to speak clearly and deliberately, smile, look interested, and keep good 'eye contact' by looking at the camera (not the screen)."
James Philip, Founder of Heavy Hitter Holdings and Employment BOOST, stressed that acting professional should be one of your top priorities when you're mapping out what to do after college in terms of skill-building. "Don't overlook professionalism. Punctuality matters, and working with people can be difficult at times. Work is often like that group project in college where two people don't pull their weight, one helps a little, and one person does all the heavy lifting. The transition to a work-from-home environment means that while new habits will need to be learned, many tried-and-true aspects of professionalism still hold. Good communication, punctuality, teamwork and proactivity are all vital and can be noticed even before you're hired."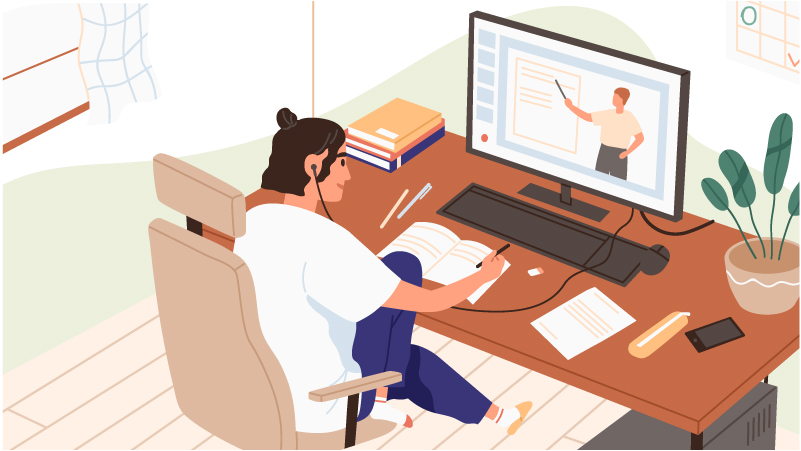 Since many workspaces are moving online, there's an unprecedented push not just for online communication but for expertise in using business and web software.
"Job hunting during the pandemic has become more dependent on technology," said Satya Sidhartha Parija, Co-Founder and CMO of DoctorSpring. "You may find yourself scrambling to get the latest communication apps on your devices. In our office alone, where I take charge of human resources, we have shifted into virtual interviews using Skype and Zoom. Those hired had to keep themselves up with technology so they could cope with remote work.
College graduates should continuously retool themselves if they want to find work. During the hiring process, I prefer applicants who are more knowledgeable in how technology works like basic website maintenance and operation of essential software like Quickbooks."
Find a proactive mentor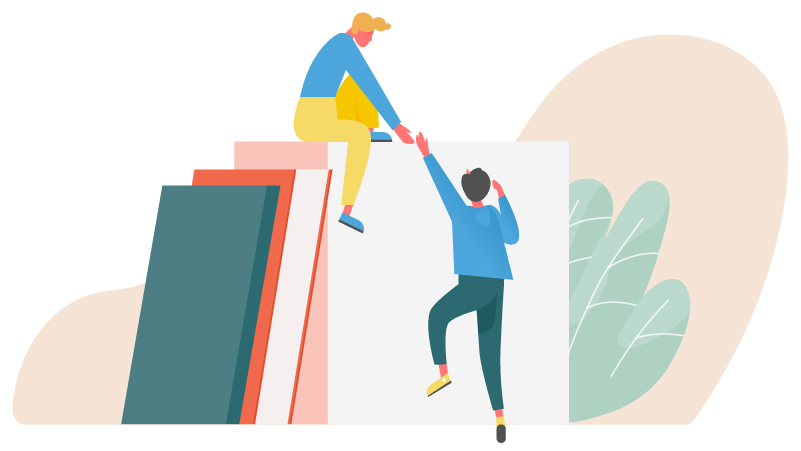 Finally, finding a proactive mentor can provide a significant boost to your career track, and expedite the hiring process. In fact, if you're working in a field where you need to gain a lot of theoretical or networking knowledge, it may be the first this on your list of what to do after college. 
"As a fresh college grad, you should start looking for a mentor even before landing a job," said Marina Vaamonde, Founder & Commercial Real Estate Investor at PropertyCashin. 
"Mentorships are an excellent opportunity to expedite the learning process. Not only can they give you invaluable knowledge on advancing your career, but they can also vouch for you to their network if you need assistance with your job hunting endeavors. Mentors exist to prevent their mentees from committing the same mistakes they did. The guidance of mentors can help you advance your career much faster than if you go at it alone."  
In the end, while good old-fashioned techniques like boosting your resume and researching your potential employers are still the go-to basics when it comes to getting noticed, the job market is also heading into new directions. So, when planning what to do after college, make sure you have some basic knowledge when it comes to business software, get proficient in video interviewing, and above all, outline and develop your business ethic. In the new world of remote working, it's significantly more important to show how proactive and professional you are.