The Average Rent in Baltimore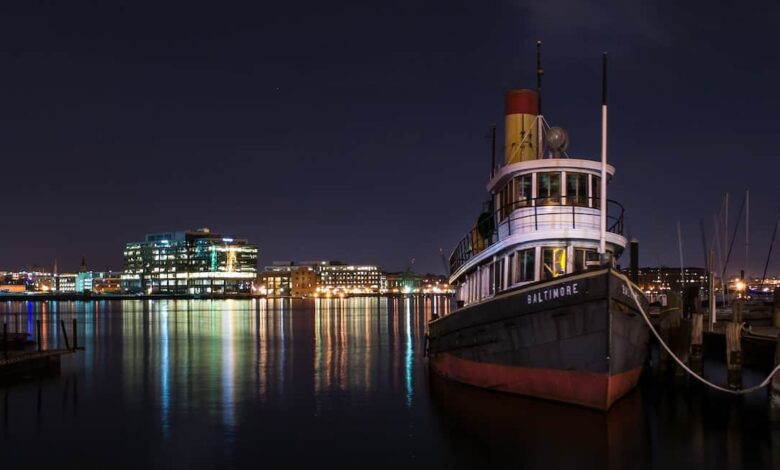 Less than an hour from Washington, DC, along the beautiful Chesapeake Bay lies the thriving city of Baltimore. Known as "Charm City" for its endearing small town atmosphere, Baltimore offers many career opportunities, as well as great schools and a quaint waterfront community for people of all demographic groups.
While high-rise apartments dominate many cities its size, Baltimore has plenty of historic townhouses that you can rent right in the heart of the city. In addition, they offer the possibility of enjoying more space with access to all the most popular amenities in the city.
From sprawling city parks to a growing brewery scene and a burgeoning entertainment district, there is so much to love in Baltimore. Catch a baseball game at Camden Yards, cheer on the Baltimore Ravens at the downtown stadium, or participate in horse racing culture during Preakness Season. You will never be bored in beautiful Baltimore.
So what exactly does it take to rent an apartment in Baltimore? Get to know this charming Maryland city to see which neighborhoods fit your budget.
What's the average rent in Baltimore?
The average cost of a one-bedroom apartment in Baltimore is $ 1,659 per month, down 5.6% year-over-year. That's higher than the national average of $ 1,598 but still more manageable than neighboring cities such as Washington, DC, Philadelphia and Annapolis.
The cost of studios and one-bedroom apartments in Baltimore has fallen, as have many rentals during the coronavirus pandemic, with studios falling 3.3% from the previous year.
A true sign of Baltimore's family-friendly nature, three-bedroom rentals in this city are up 22.9%.
Renters are turning to larger rentals, especially as more and more people are spending time at home. The average three-bedroom rental in Baltimore is about $ 2,478 per month. This can often give you a townhouse with more space and even popular amenities like yards, parking, and rooftop terraces.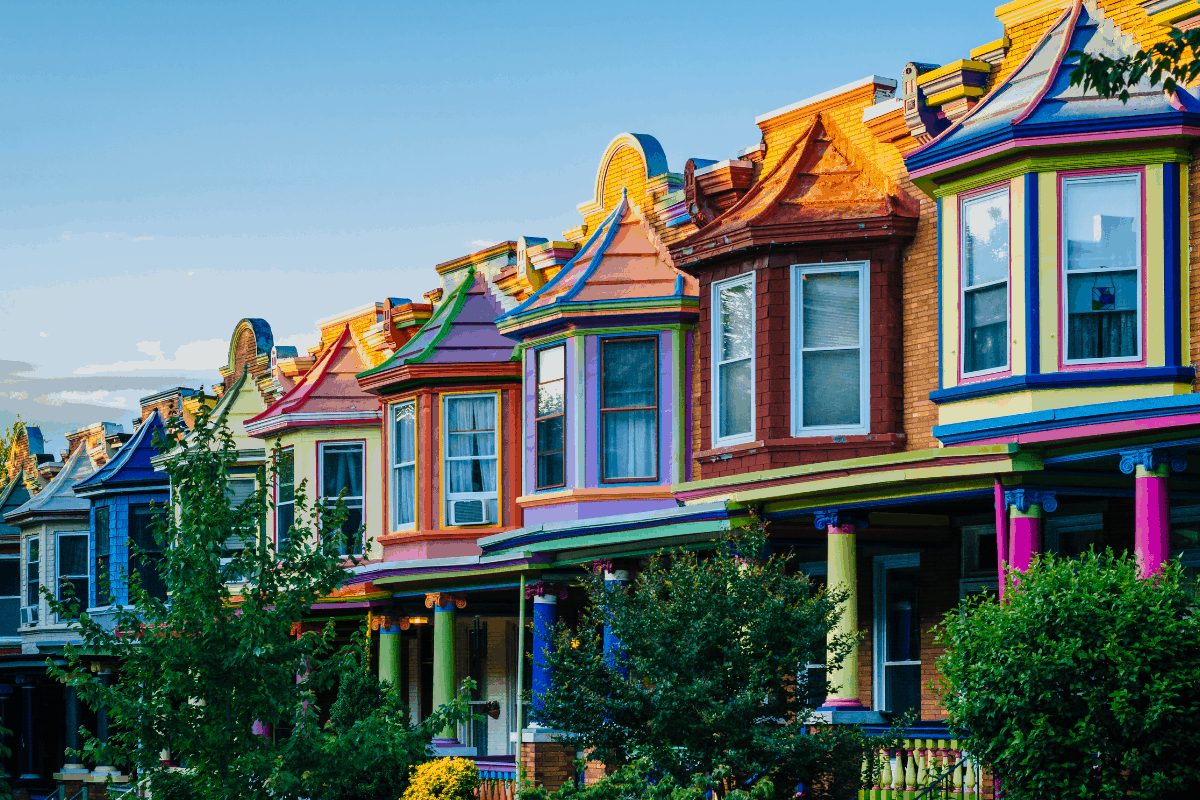 How Much Do I Need to Earn to Live in Baltimore?
Experts recommend that you don't spend more than 30% of your pre-tax income on housing. So, to live comfortably in Baltimore, you will need to earn $ 66,560 per year to afford an average room. If you are planning to rent a three bedroom apartment, you will need an average income of $ 99,120 per year.
The good news is that Baltimore is home to many large employers, including Johns Hopkins, T. Rowe Price, Pandora and Under Armor, and has a thriving job market.
So how many apartments can you afford? For more information on how much rent to spend, see our rent calculator. This tool can show you which neighborhoods and properties best fit your budget.
The cost of living in Baltimore
The overall cost of living in Baltimore is 7.3% higher than the national average. However, compared to the high cost of living in Washington, DC and surrounding metropolitan areas (55.3% above the national average), it's easy to see why so many people like to call Baltimore home.
Take a look at what other expenses you can plan for in this coastal city.
Health care: The cost of healthcare in Baltimore is 16.8% lower than the national average.
Miscellaneous goods and services: The cost of miscellaneous goods and services in Baltimore is 3.9% higher than the national average.
Utilities: The cost of utilities in Baltimore is 5.5% higher than the national average.
Transport: The cost of transportation in Baltimore is 6.5% higher than the national average.
Groceries: The cost of groceries in Baltimore is 9.6% higher than the national average.
Housing: The cost of housing in Baltimore is 15.3% higher than the national average.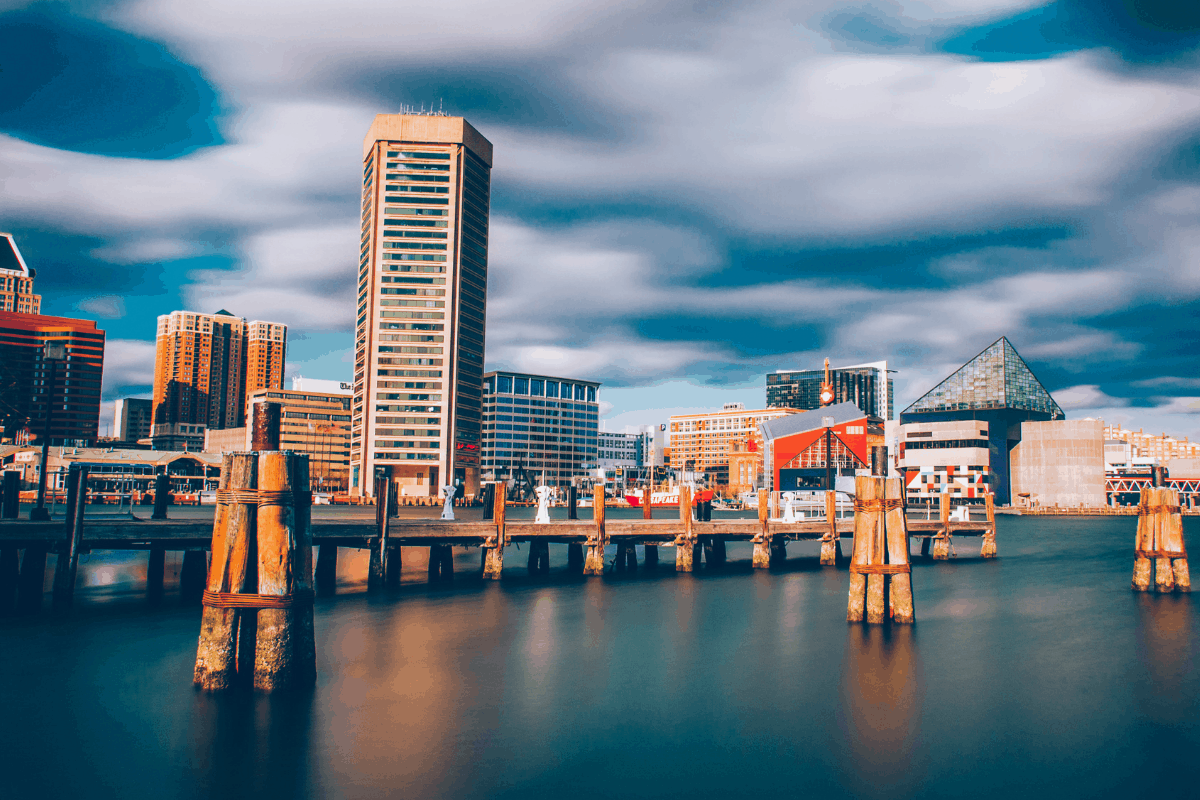 Most and cheapest neighborhoods in Baltimore
One of the many things that make Baltimore such a unique city is the wide range of accommodation options. All the most or least expensive districts are not necessarily located in the same geographical area. These Baltimore neighborhoods are relatively distributed throughout the metropolitan area.
The most expensive neighborhoods in Baltimore
A few neighborhoods in Baltimore are known to be some of the most expensive in the region. While these rentals may have a higher price tag, they also come with a myriad of benefits. These include reduced crime and better access to amenities.
At the top of the list of more expensive neighborhoods in Baltimore is Inner Harbor, which has an average rent of $ 2,747. This area in the heart of the city offers a view of the waterfront and access to many amenities and Interstate 95.
Nearby, Inner Harbor is the community of Riverside, where you can rent a spacious townhouse while walking to downtown, the waterfront, and all that South Baltimore has to offer.
For those who prefer the east side of the city, several neighborhoods top the list, including Patterson Park and neighboring Township. Patterson Park, located alongside a city park of the same name, has seen a drastic rent increase of 19.47% over the past year, as it continues to gain popularity. Both communities are known for their young and thriving professional population.
To the north of the city, there's trendy Hampden and Woodberry, which provide a quieter feel than the downtown area near the city and the heavily populated northern suburbs.
Least Expensive Neighborhoods in Baltimore
Those looking for a good deal in Charm City will find a few different affordable neighborhoods in Baltimore. There are even some booming affordable areas that are on the verge of gentrification.
Cherry Hill is one of those places that has seen a steady rise in rental prices. Still, with the average rent for a room hovering around $ 891, now is a good time to claim your debt. Cherry Hill and its surrounding neighborhoods, located across the Hanover Bridge, are booming neighborhoods. This waterfront district will be located in front of the eagerly awaited Port Covington development, one of the largest projects in the history of the city.
The region north of downtown and Interstate 83 (a popular route for commuters) are also two affordable and promising areas to consider. Cylburn is one of the more affordable rental markets in the region. Nestled next to the popular Druid Hill Park, this neighborhood is perfect for those who want to enjoy the outdoors.
Nearby is the trendy Reservoir Hill area, which boasts stunning historic homes. Many of these residences have had a facelift and are now modern and welcoming rental apartments. Reservoir Hill borders the infamous Bolton Hill neighborhood, the Maryland Institute College of Art, and Interstate 83.
Average Rent Prices in Baltimore Neighborhoods
There are so many different neighborhoods in the city of Baltimore, including those at the top and bottom of the rental market. Take a look at the average rental prices in some of Baltimore's most popular neighborhoods to determine what you can plan to spend on living in those areas.
* May not be a true representation of the market due to insufficient inventory
Find your Baltimore neighborhood
If you're ready to find a new rental in Baltimore, check out our guide to apartments in Baltimore. Here you can figure out how much to spend on your apartment and find the properties that suit your needs.
Whether you are looking for a spacious townhouse or a studio, there are properties in Baltimore waiting for you.
Rental prices are based on a moving weighted average of the Apartment Guide and Rent.com's Multi-Family Rental Property Inventory for one-bedroom apartments. The data was pulled in February 2021 and goes back a year. We use a weighted average formula that more accurately represents the price availability for each individual unit type and reduces the influence of seasonality on rental prices in specific markets.
Neighborhoods with insufficient inventory were excluded.
The rental information included in this article is used for illustration purposes only. The data contained in this document does not constitute financial advice or a price guarantee for any apartment.
comments
comments