The Average Rent in Indianapolis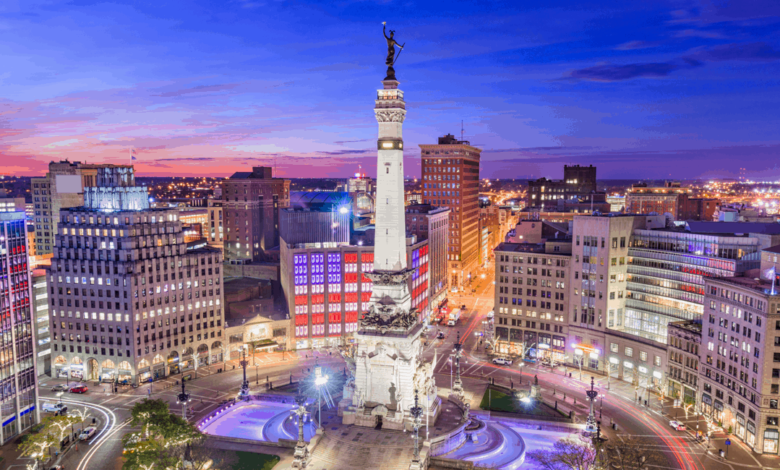 Indianapolis has made many names in the past century and a half since it became the capital of Indiana (moved north from the original capital, Madison). The city proudly carried the titles of Circle City, Crossroads of America, Amateur Sports Capital of the World, Indy and many more.
Indianapolis has a thriving medical and pharmaceutical community, including technicians at Eli Lilly and Roche and the next generation of doctors and nurses at downtown Indiana University Health Sciences Network.
Transportation is a thriving industry here. Highways 65 and 70 meet within the city limits of Indy (hence the nickname Crossroads of America).
If you're looking for Midwestern values ​​and plenty of things to do, see, and eat, you'll want to explore the many possibilities of living in Indianapolis.
The city offers a plethora of accommodation options, ranging from historic to modern and everything in between – it will be easy to find the right (and inexpensive) apartment rental for you in Indy.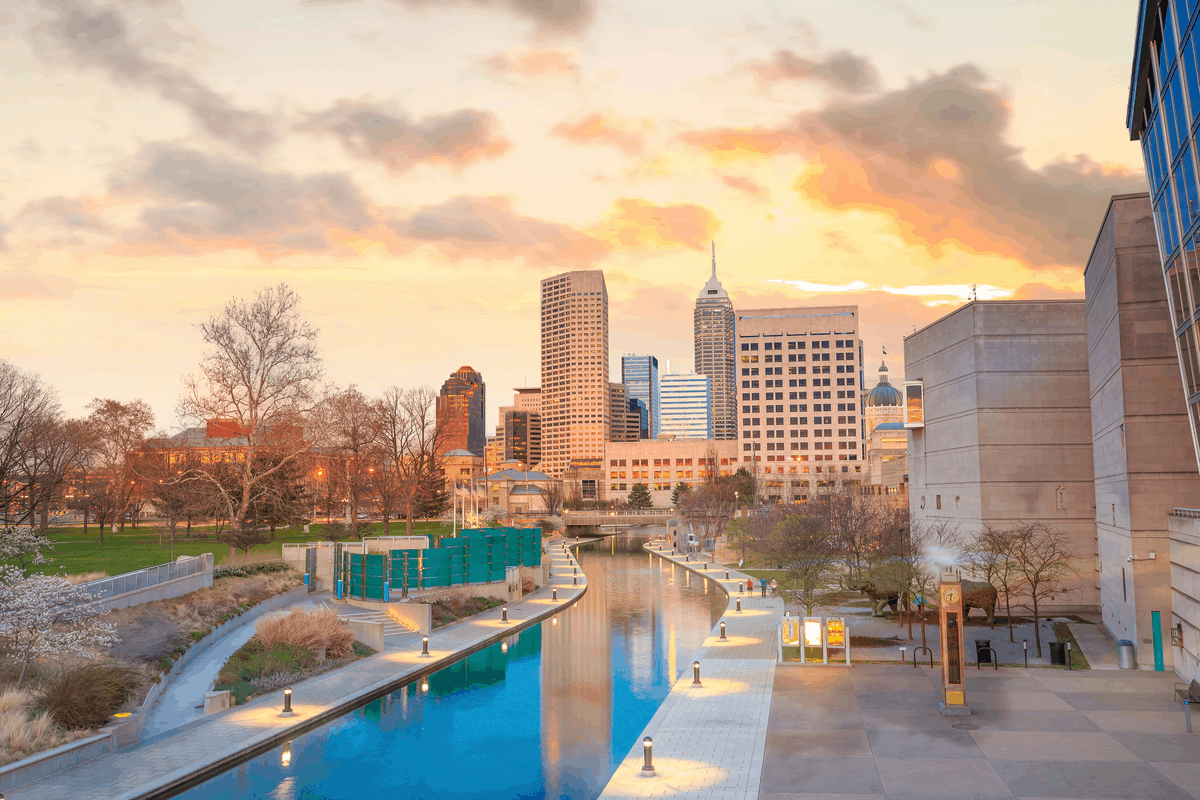 What's the average rent in Indianapolis?
Indianapolis offers countless employment opportunities and plenty of affordable housing within a reasonable distance of these jobs. Rent prices vary from neighborhood to neighborhood, with an average rent of $ 1,192 for a one-bedroom apartment (as of April 2021).
Rent is up nearly nine percent from last year in Indianapolis. While this represents local prosperity, Indy's average rental cost is well below the national average. Across the country, you would pay, on average, over $ 400 more in rent.
How much do I have to earn to live in Indianapolis?
To live comfortably in Indianapolis, you need to make sure that your income covers all of your expenses. Experts recommend spending no more than 30% of your pre-tax income on housing.
Working with the average Indianapolis room rental of $ 1,192, you would need $ 47,680 per year (based on the equation above) to live on your income. This average rental has been working fine for most residents of Indianapolis since the median income of Indy's citizens is approximately $ 62,500.
Regardless of the salary, you can easily find accommodation to suit any budget in Indianapolis. With our rent calculator, we can help you determine what is in an affordable range.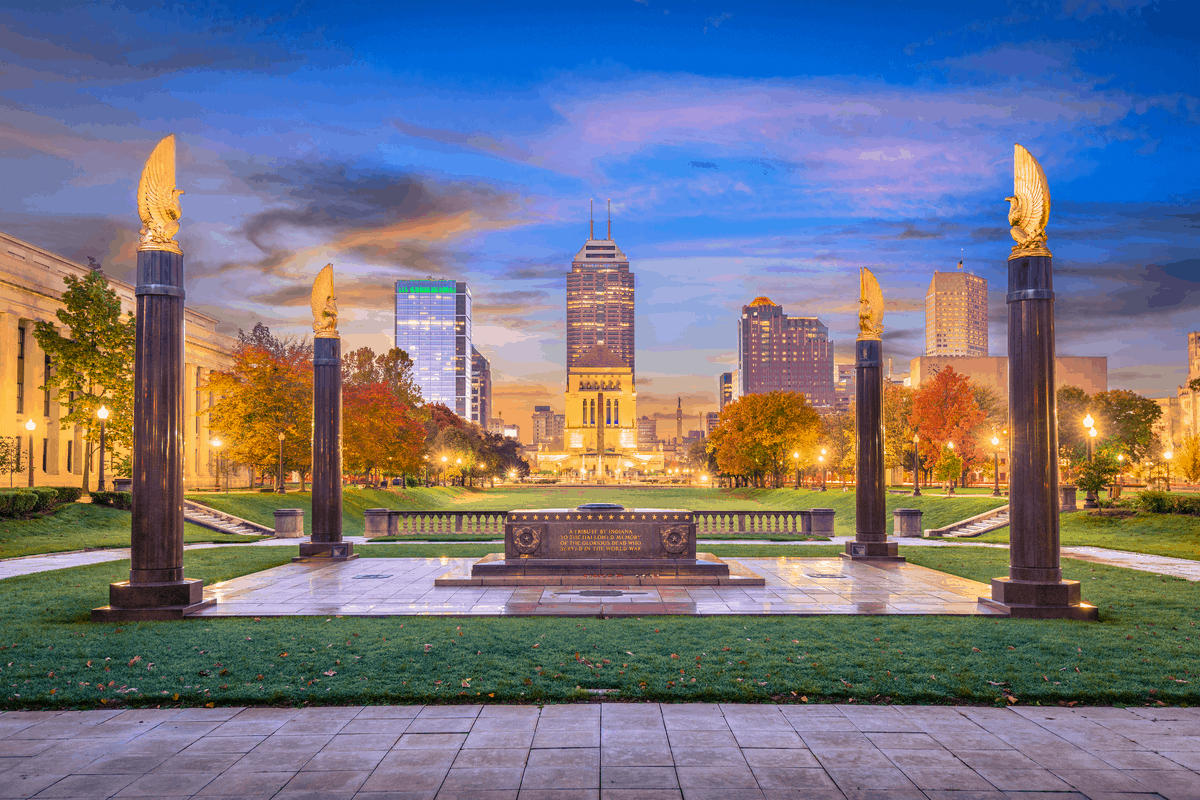 The cost of living in Indianapolis
Your cost of living includes much more than your monthly rent. It includes countless other common expenses, certain items that you use or consume on a daily basis. To determine if Indianapolis is within your budget, look at the average cost of everyday goods and services.
In Indianapolis, the cost of living is almost nine percent lower than the national average. This means that you will get a lot more from your income in Indianapolis.
Housing: Housing costs in Indianapolis are incredibly 20.8% lower than the national average
Health care: Health care cost in Indianapolis is 12.9% lower than national average
Transport: Transportation cost in Indianapolis is 8.5% lower than national average
Races: Cost of groceries in Indianapolis 6.7% lower than national average
Miscellaneous goods and services: The cost of miscellaneous goods and services in Indianapolis 2.8% lower than the national average
Utilities: Utilities cost in Indianapolis 1.9% higher than national average
Indianapolis ranks well below the national average on overall average cost of living, making it a no-brainer to relocate here.
This information is vital when looking for affordable apartments in Indianapolis. Taking these factors into account will ensure that you find the apartment of your dreams at the perfect price.
The most expensive and cheapest neighborhoods in Indianapolis
The original city planners of the 1800s did well to map out what would become the metropolitan city of Indianapolis. The entire city is a large circle concentrated around Circle City's landmark, Lady Victory. You will find pocket-shaped neighborhoods scattered generously on all of the city's main avenues.
Most of the city's more expensive neighborhoods are found downtown and along the main ray corridor northbound and past Interstate 465 north. The cheaper neighborhoods extend in much the same way, covering some of the communities in the city center and in the east and west.
That said, it is possible to find apartments for all budgets in most areas of the city.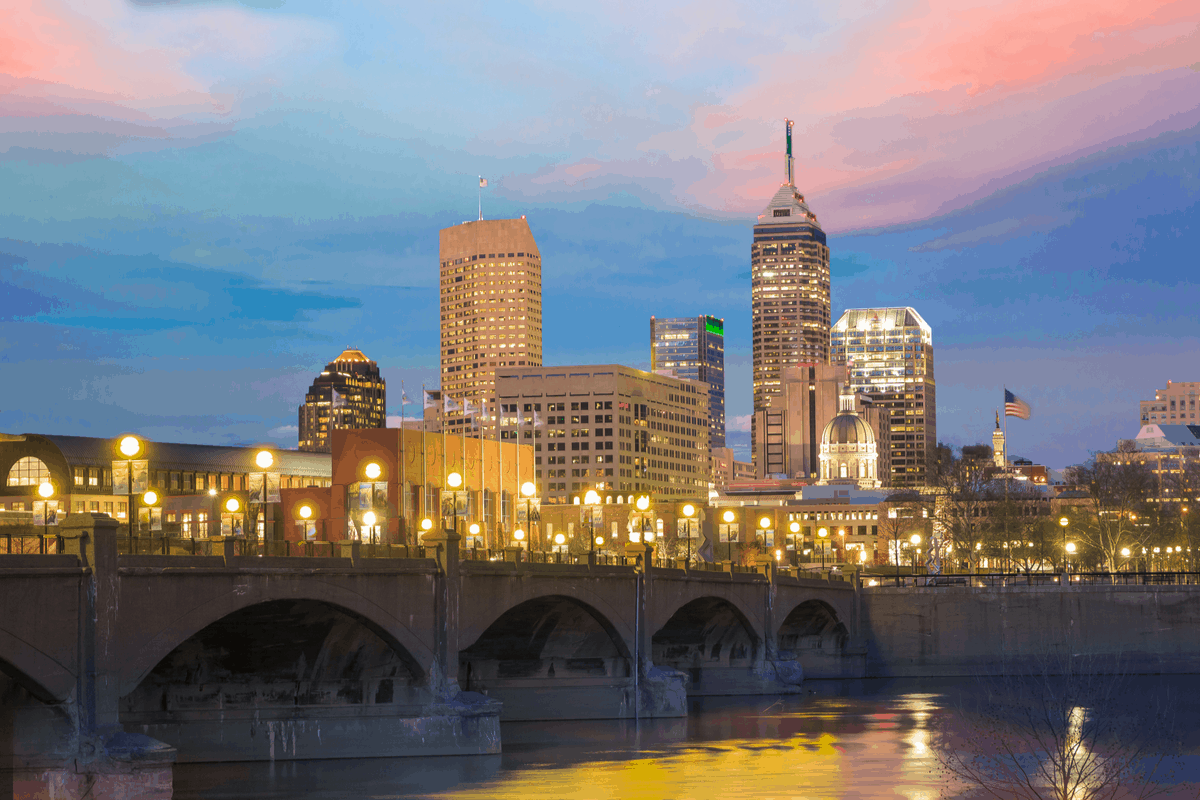 The most expensive neighborhoods in Indianapolis
If you're looking to live near countless restaurants and plenty of activities, count on downtown Indianapolis to meet your needs.
You'll find some of the city's more expensive neighborhoods along the streets of downtown Indy, including the Wholesale District, historic Lockerbie Square (once home to poet James Whitcomb Riley) and the laid-back atmosphere of the Upper Canal. In these neighborhoods you will find a lot of mature trees and unique architecture.
If you're looking for somewhere a little more chic and residential, look no further than the hip neighborhoods of Meridian-Kessler, South Broad Ripple, and Holy Rosary. Here you will be surrounded by grand mansions and kitschy and trendy hangouts.
Need a bit of a break from the center of town but still want to live in luxury? Explore the North Meridian and North Central neighborhoods.
If you're looking for a luxury lifestyle and need to travel in style, look no further than the Ameriplex neighborhood, just south of contemporary Indianapolis International Airport. Although it ranks fourth among the most expensive homes to rent in Indianapolis, it has seen a substantial drop in rents of more than 43% since 2020.
* May not be a true representation of the market due to insufficient inventory
Cheapest neighborhoods in Indianapolis
Most of the cheaper communities within Indianapolis city limits have one common thread: They're beautiful and family-friendly.
If you choose to live in the Delaware Trail (near north), Arlington Woods, or Irvington (far east), you choose to live in historic gems with insanely low rental rates. These culturally significant neighborhoods emphasize local community, education and nature. Parks, green spaces and non-commercial areas occupy a prominent place in these areas.
They are also all incredibly affordable. The average rent for a bedroom in the ten cheapest neighborhoods in Indianapolis is $ 679 per month. Don't overlook these hidden gems even if the rent is cheap. Delaware Trail, mentioned earlier, has increased its average rental value by more than four percent since the same period last year.
* May not be a true representation of the market due to insufficient inventory
Average Rental Prices in Indianapolis Neighborhoods
Indianapolis clearly offers a wide spread of lifestyles in almost every neighborhood. Your choices range from $ 1,678 for a one-bedroom apartment in the Wholesale District to $ 646 for a one-bedroom apartment in Arlington Woods. Whatever layout you choose, you can consider Indianapolis to be an ideal home.
Here is a list of how each neighborhood ranks in the Indianapolis area.
* May not be a true representation of the market due to insufficient inventory
Find your Indianapolis neighborhood
Indianapolis is a city of growth and industry. Although the cost of living in Circle City is low compared to the rest of the metropolis in the United States, you will still find that the city has a lot to discover.
The family culture and the region's temperate climate fit together perfectly, making living in Indianapolis a unique cosmopolitan experience. You will fall in love with the city the moment you can say "Hoosier".
Average rental prices in Indianapolis are based on an Apartment Guide moving weighted average and Rent.com's multi-family rental property inventory of one-bedroom apartments. The data was extracted in May 2021 and goes back a year. We use a weighted average formula that more accurately represents the price availability for each individual unit type and reduces the influence of seasonality on rental prices in specific markets.
Neighborhoods with insufficient inventory were excluded.
The rent information included in this article is used for illustration purposes only. The data contained in this document does not constitute financial advice or a price guarantee for an apartment.
comments
comments