The Average Rent in Madison
With a Big 10 university, a plethora of unique shops and restaurants, a vibrant selection of sporting events, and a rich arts scene, Madison has a lot to offer. This extends to employment. The city has jobs for great thinkers, innovators and problem solvers. Madison is home to the University of Wisconsin-Madison and behemoths like Epic, American Family Insurance, Sub-Zero, and American Girl.
It is also a great place to go out. Madison sits on the Madison Isthmus with four nearby lakes, which means activities and beautiful views year round. And, if you're a cyclist, you'll join thousands of locals who cycle or ride for fun on designated trails throughout the city.
This dynamic and progressive city is a great place to live. With its mix of historic and modern neighborhoods, you are sure to find a charming place to feel at home.
What's the average rent in Madison?
The average rent in Madison is $ 1,213 per month for a one-bedroom apartment. This has declined by around 0.54% over the past year, so now is the time to find something good.
Madison's rent is also cheaper than the national average. In much of the United States, you would pay $ 386 more for a bedroom.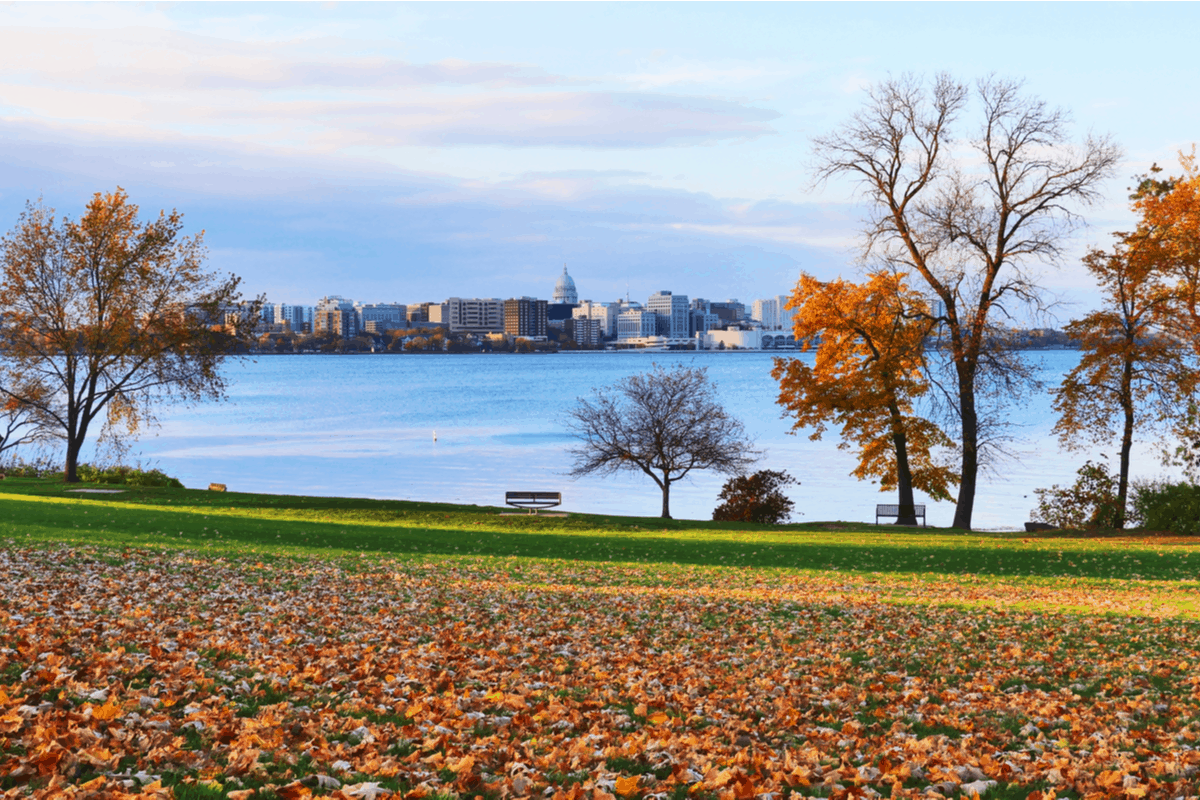 How Much Do I Need to Earn to Live in Madison?
Experts recommend spending no more than 30% of your pre-tax income on rent. This allows you to have a lot of money for utilities, groceries and other needs, as well as leisure activities. Based on the average rent for a bedroom in Madison, a single tenant must earn $ 48,520 per year to live comfortably.
If you want to figure out how much you can afford based on your current salary, check out our rent calculator.
The cost of living in Madison
Once you've chosen Madison as your new home, you'll want to think about the overall cost of living there, which might be higher than what you're used to paying. After all, the city's cost of living index is 7.4% higher than the national average.
Here's how Madison stacks up when it comes to specific essentials:
Utilities: Utility costs in Madison are 0.1% lower than the national average.
Transport: Transportation cost in Madison is 3.1% higher than the national average.
Miscellaneous goods and services: The cost of miscellaneous goods and services in Madison is 4.2% higher than the national average.
Groceries: The cost of groceries in Madison is 10.2% higher than the national average.
Housing: While the cost of a bedroom in Madison might be lower than the national average, housing in general is 11.2% higher.
Health care: The cost of health care in Madison is 25.5% higher than the national average.
While Madison's cost of living is a bit higher, the rental price range and neighborhoods help create a balanced lifestyle that is within your financial means.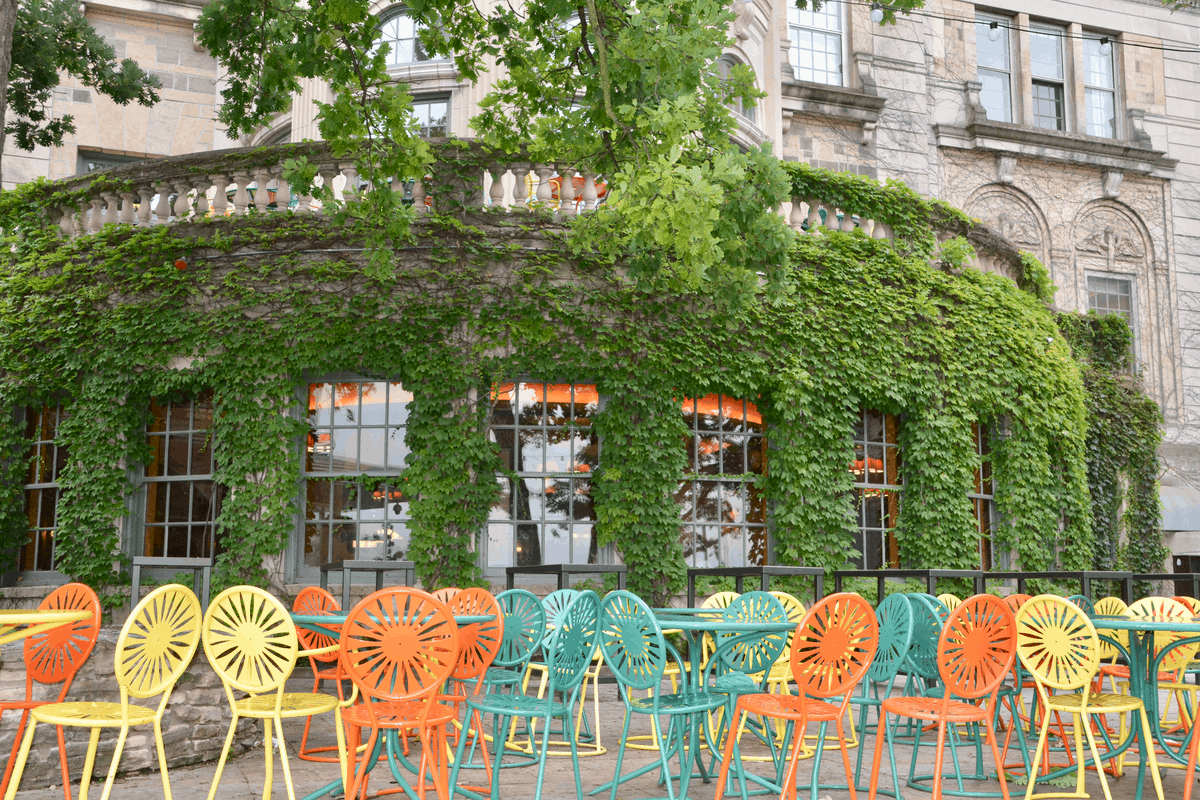 Most and cheapest neighborhoods in Madison
Central Madison is its bustling downtown area, home to the University of Wisconsin campus and the Capitol Building. These areas offer a city feel, with houses and shops smaller than each other, and plenty of amenities within walking distance.
Although referred to as "downtown," this area is actually in the center of town, stretching just west of Capitol Square and across much of the Isthmus. Downtown is where you'll find State Street, Marquette, Third Lake Ridge, Mansion Hill and Shenk-Atwood neighborhoods, among others, are endowed with local charm with art galleries, historic landmarks, dive bars, lovely restaurants and unique shops.
Further in all directions there are more suburban areas which still lie within the city limits. These provide modern housing and cheaper apartments in older buildings in areas such as Waunona, Burr Oaks, and Capitol View. Familiar chains, gyms, grocery stores, and office buildings are comfortably spread across many places.
Much of the city is connected by Highway 12/18, known as the "Beltline Highway," as with the help of other highways it is possible to loop around all of Madison and quickly connect to things.
You can also live in a suburban area without missing out on the downtown deals. People who live in the suburbs can reach the Capitol and University district in 30 minutes by car unless it is rush hour.
The most expensive neighborhoods in Madison
The closer you are to the city center, the higher your rent is likely to be. There are exceptions to this rule, and it's possible to find an affordable location near the hustle and bustle of the Capitol and the University, but you'll likely have less space than if you moved further afield.
Marquette and Third Lake Ridge are tied for more expensive neighborhoods in Madison, with an average bedroom price of $ 1,924 per month. These enclaves are just east of the Capitol and feed into Williamson Street, or what Madisonians affectionately call "Willy Street." This combined area stretches near Lake Monona and is one of the most charming and historically steeped parts of the city.
Originally a boon to manufacturers, Williamson Street has many welcoming restaurants serving international cuisine, plenty of bars, independent shops for everything from glassblowing to guns, co-ops, cafes, a theater. neighborhood, galleries and more.
Another expensive area is State Street, a six-block diagonal street between the Capitol building and the heart of the college campus, near its student union. A combination of well-known chains and unique local stores, State Street is a bustling place day and night and hosts many festivals throughout the year.
To stay close to the activity but close to department stores and other amenities, take a look at Tenney-Lapham and Old Market Place. These cozy areas have the charm of downtown with the convenience of the suburbs and have lowered their average rents over the past year. The Near West neighborhood is also a convenient neighborhood with historic housing gems. And, if you're a Badger football fan, it's within walking distance of Camp Randall Stadium.
* May not be a true representation of the market due to insufficient inventory
Cheapest neighborhoods in Madison
Madison has put a lot of emphasis on affordable housing, and it shows. Spacious, well-maintained apartments in safe and quiet areas abound as you head in all directions from the Capitol.
The cheapest area in Madison is actually one of the most conveniently located.
The Burr Oaks neighborhood is a few miles southwest of the Capitol and is packed with historic charm, a welcoming community, and a wide range of cuisine at local restaurants. It is also close to the bus line and within walking distance of parks, a library, schools and many necessities. He also saw an 8.08% decrease in rent.
The Prairie Hills neighborhood is a quiet, family-friendly suburb with many styles of housing, including traditional apartments and townhouses. The rent fell in this area by 10.6%. Still, it's still close to plenty of parks, schools, and the city's best sledging hill at Elver Park. While it's comfortably tucked away, you're never more than a 10-minute drive from grocery stores, entertainment, shopping, or dining.
You can find a nice and affordable rental in Madison while still enjoying the benefits of the city.
* May not be a true representation of the market due to insufficient inventory
Average Rental Prices in Madison Neighborhoods
Rental prices in Madison certainly vary. You can have the full downtown living experience for almost $ 2,000 for a bedroom, settle in the suburbs for less with more space, or have the best of both worlds in Burr Oaks.
Here's how all of Madison's neighborhoods stack up.
* May not be a true representation of the market due to insufficient inventory
Find Your Perfect Madison Home
Thanks to the prestige of the University and the many local activities, over 112 million people visited Madison in 2018. The city is home to countless treasures, friendly and intelligent people, and natural beauty. No matter what you are looking for, you can find it in Madison. Start your research today.
Rental prices are based on a moving weighted average of Rent.com's Apartment Guide and Multi-Family Rental Inventory for one-bedroom apartments. The data was extracted in February 2021 and goes back a year. We use a weighted average formula that more accurately represents the price availability for each individual unit type and reduces the influence of seasonality on rental prices in specific markets.
Neighborhoods with insufficient inventory were excluded.
The rental information included in this article is used for illustration purposes only. The data contained in this document does not constitute financial advice or a price guarantee for any apartment.
comments
comments