The Average Rent in Oakland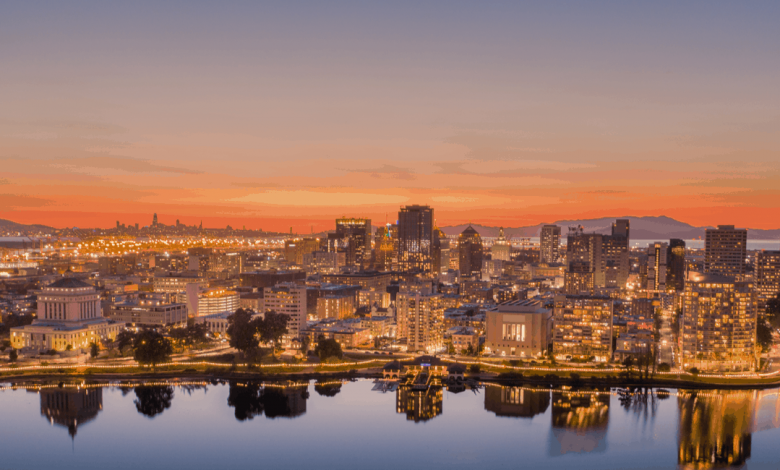 Like the entire San Francisco Bay Area, Oakland has a unique energy, history, and social scene that can only be found here.
The city sees 3,070 hours of sunshine per year – temperatures oscillate around 50 degrees in winter and 75 degrees in summer. Unlike neighboring San Francisco, the ubiquitous "fog" is less of a factor. So, if the blue skies and temperate climate are right for you, consider becoming an Oakland resident.
With neighborhoods on Lake Merritt constantly social or in the quiet enclave of the Oakland Hills, the city's 78 square miles truly represent a variety of geography.
If you are considering moving yourself or your family to a new city, it may be time to explore your options to see how moving to Oakland can benefit you.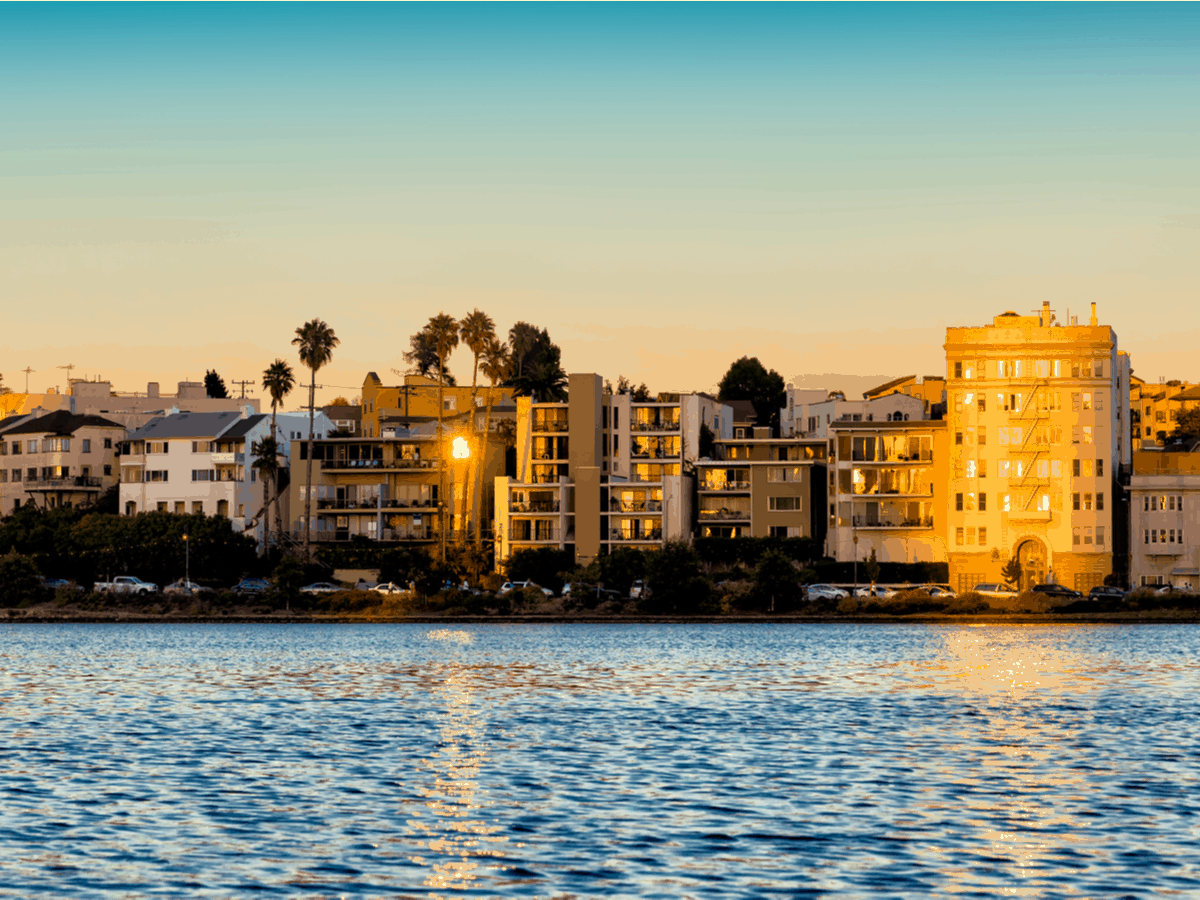 What's the average rent in Oakland?
Knowing what to expect when finding places to relocate is always helpful – Oakland is no exception.
With variations from neighborhood to neighborhood, the average rental price for a one-bedroom apartment in Oakland is $ 2,887. While this price may seem high, it is relatively comparable to other major cities in California.
Yet unlike many cities on the rise, the cost of rent in Oakland is down 14.24% on average from a year ago. So it's time to move to Oakland!
How much do I have to earn to live in Oakland?
Experts recommend spending no more than 30% of your net income to live comfortably in Oakland. Therefore, with the average rent for a room in Oakland hovering around $ 34,644 per year, aspiring residents for a room are expected to earn around $ 115,480 per year.
Fortunately, the job market in the Bay Area adapts to the income levels of the area. The tech industry in San Francisco and Silicon Valley employs a lot of them and enjoys high salaries, allowing many to afford high real estate prices.
If that's not you, don't worry. There are many variations in housing costs in Oakland, depending on the neighborhood and the housing situation that is best for you. Also, if you live in a room with a roommate, there is a lot more flexibility in what you can afford together.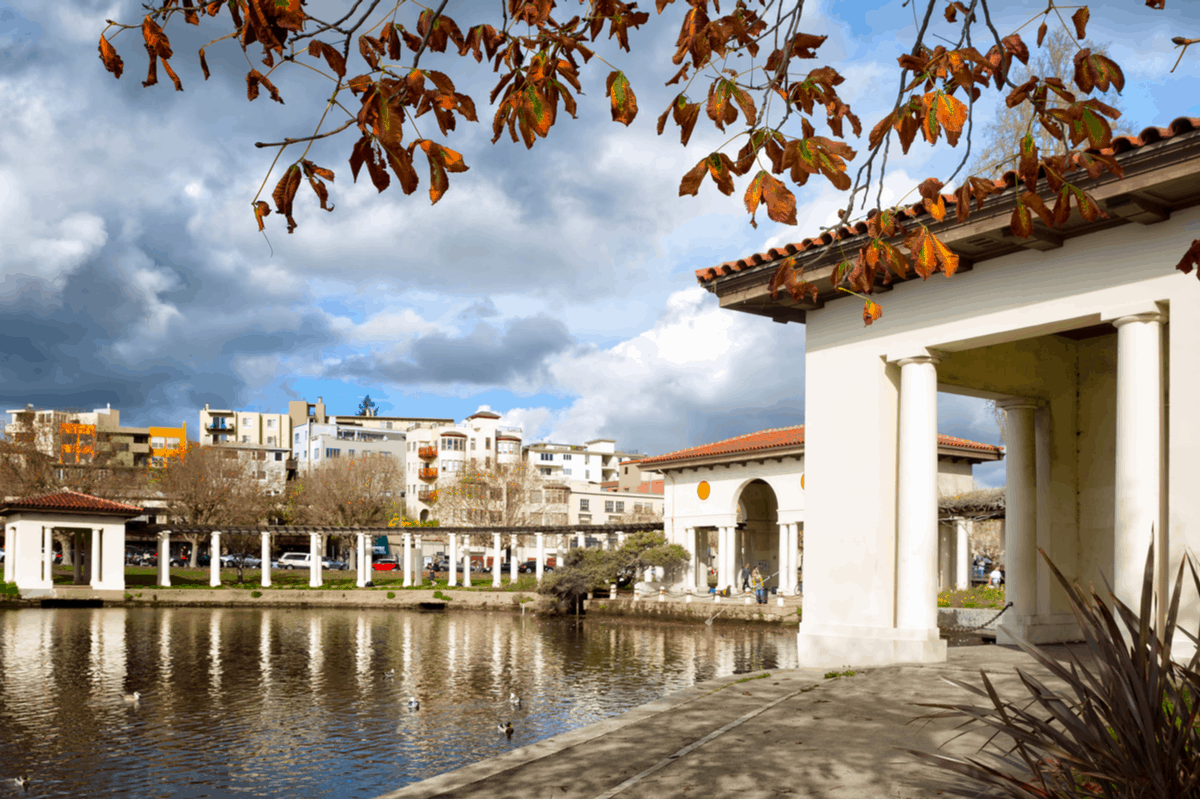 The cost of living in Oakland
Once you've figured out what you'd like to pay in rent, it's time to move on. This includes food, health care, and utilities. Before you move to a new city and take a look at finances, a smart measure of what you can afford is to look at the cost of the commons.
In this case, Oakland's cost of living index is 54.7% higher than the national average. It's high, but compared to San Francisco – 94% higher than the national average – it's totally reasonable.
The cost of living index often boils down to the basics, which include:
Housing: The cost of housing is 127% higher than the national average
Transport: The cost of transport is 43.8% higher than the national average
Utilities: The cost of utilities, including electricity, WiFi, water and garbage, is 35.8% higher than the national average
Races: The average cost of shopping for a single person is 32.8% higher than the national average
Health care: Oakland health care cost 24.1% higher than national average
Miscellaneous goods and services: The cost of various goods and services, such as clothes or a haircut, is 18% higher than the national average
Yes, Oakland is a bit more expensive than other cities in the United States. However, the city has a competitive job market and many other social benefits. You will have a wide variety of activities, food, drink and entertainment here.
The most expensive and cheapest neighborhoods in Oakland
As in any city, the cost of housing varies by location. Oakland is unique in its sprawling nature that covers a variety of terrains and lifestyles.
As you visit, you will find that the geographic nature of Oakland Hills, which keeps residents away from grocery stores and other amenities, is very different from living next to Lake Merritt, which provides access to a plethora of shops and restaurants. .
On the other hand, the view from the hills is a pleasure in itself.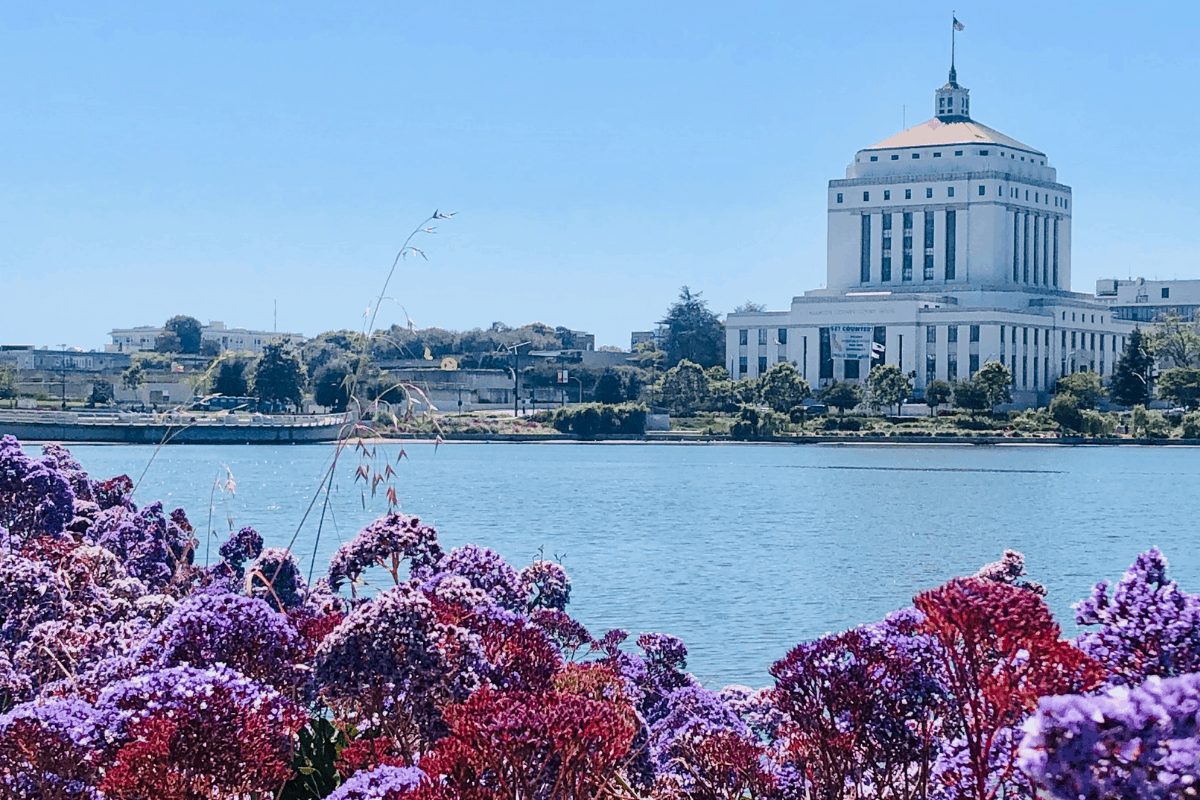 Oakland's most expensive neighborhoods
Oakland's more expensive neighborhoods include Broadway Valdez District, Embarcadero, San Antonio, Downtown, and Uptown.
Neighborhoods closest to Alameda, such as the Embarcadero, have a more suburban vibe compared to the urban vibe of Lake Merritt, Downtown, and Uptown. These locations are close to amenities such as grocery stores, clothing stores and the famous Grand Lake Farmer's Market.
A bonus for the emerging areas mentioned earlier is that there is no shortage of units available for rent.
Cheapest neighborhoods in Oakland
The cheapest Oakland neighborhoods have a reputation for being among the least social areas closest to the Oakland Hills. These neighborhoods attract families with an emphasis on community, local schools and recreation.
The cheapest neighborhoods in Oakland include Jack London Square, Produce and Waterfront, Lower Hills District, and Redwood Heights.
The Lower Hills District, which includes the Glenview enclaves and the Upper Diamond District, is made up of families with young children who attend local public schools.
These neighborhoods remain in demand because they offer a suburban feel, are within walking distance, and offer easy access to downtown Oakland and San Francisco. Just take the freeway or the Bay Area Rapid Transit.
An exception to this is the area that encompasses Jack London Square. This booming neighborhood near the waterfront is essentially a shopping district. Businesses range from trendy vintage furniture stores to clothing boutiques. You will find a sense of community and a city feel at Jack London Square more comparable to Downtown and Uptown.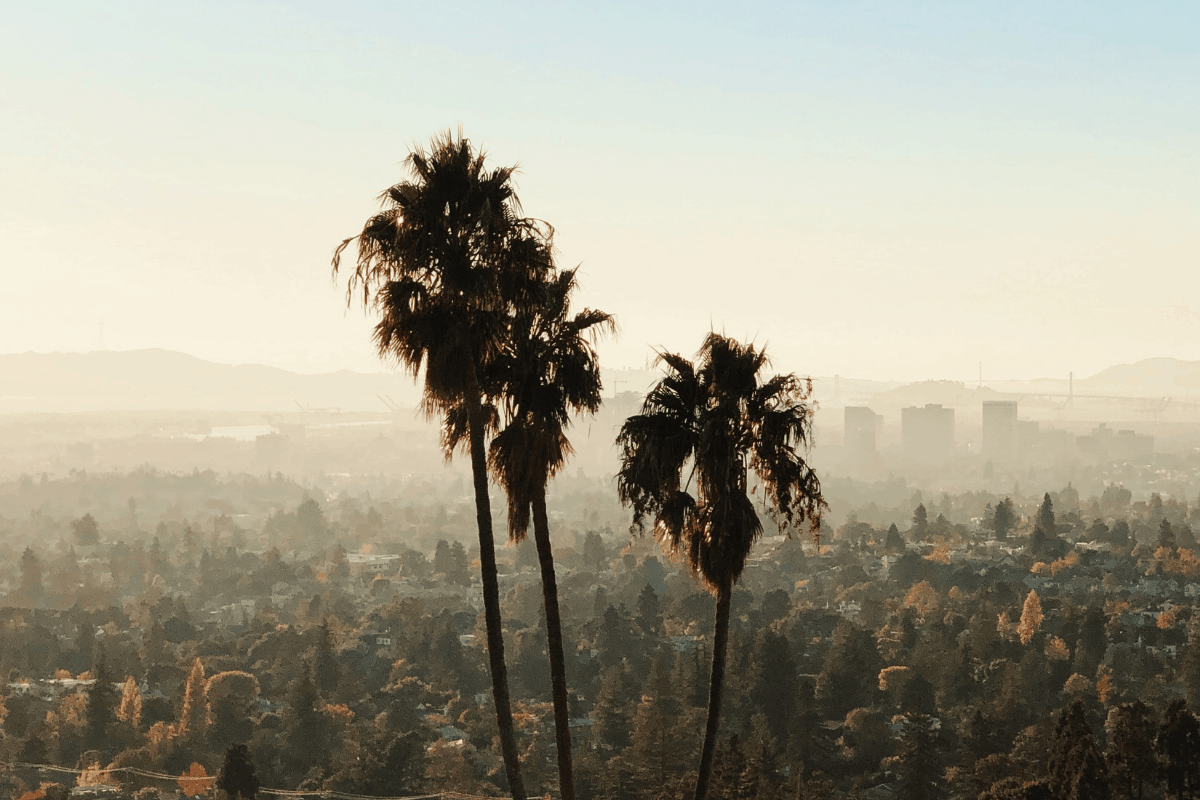 Average Rent Prices in Oakland Neighborhoods
As in any large city, there are a variety of housing costs. In Oakland, the average rent for one-bedroom apartments is $ 2,967 in the Broadway Valdez district. In Redwood Heights, expect to pay around $ 1,615.
These prices may seem high, but keep in mind that these are averages and not the lowest prices available in the city. Oakland is known for its assortment of accommodation options.
A unit in a converted single-family home and a high-rise apartment building may have similar square footage and location. Still, facilities and experiences differ – so think about what you're looking for in terms of space and amenities to find the most dreamy Oakland spot possible for your budget.
Find your perfect Oakland neighborhood
When looking for apartments in a new city, finding a location that matches your lifestyle is essential. For some people, it comes close to recreational opportunities. For others, it means being within walking distance of the city's most social areas.
Fortunately, Oakland can accommodate most living preferences. The city meets a plethora of social and financial needs while serving as a gateway to the rest of the Bay Area.
Keep in mind that many residents live in Oakland and travel to other parts of the bay on a daily basis. While there is a bit of congestion on transportation systems such as the freeway or the BART, it is realistic to hop on the BART in Oakland and reappear in San Francisco about 20 minutes later.
If you are looking for a new city to relocate to, it might be time to relocate to an Oakland neighborhood, because the average Oakland rent is even more worth it.
Average rental prices in Indianapolis are based on an Apartment Guide moving weighted average and Rent.com's multi-family rental property inventory of one-bedroom apartments. The data was pulled in May 2021 and goes back a year. We use a weighted average formula that more accurately represents the price availability for each individual unit type and reduces the influence of seasonality on rental prices in specific markets.
Neighborhoods with insufficient inventory were excluded.
The rent information included in this article is used for illustration purposes only. The data contained in this document does not constitute financial advice or a price guarantee for an apartment.
comments
comments