The Average Rent in Omaha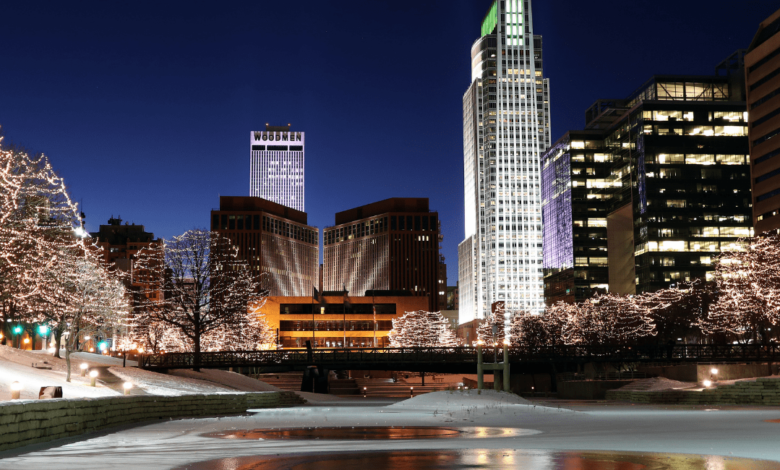 Omaha is the largest city in Nebraska and the 40th largest city in the United States. Located on the shores of the Missouri River, the so-called Gateway to the West is home to the College World Series, the Henry Doorly Zoo and Aquarium, world-class steakhouses and more than 470,000 people.
Omaha is a growing city that offers many opportunities in the areas of finance, technology, green energy and agriculture. But it's also quiet and affordable enough to raise a family.
What is the average rent in Omaha?
Omaha is an area of ​​the country where you can still find cheap apartments for rent. The average rent for a bedroom in Omaha is $ 950 per month, which is $ 648 below the national average.
Omaha's rent for a one-bedroom apartment has increased 1.46% year-over-year. Meanwhile, a bedroom in the Midwest region grew 2.7% year-over-year.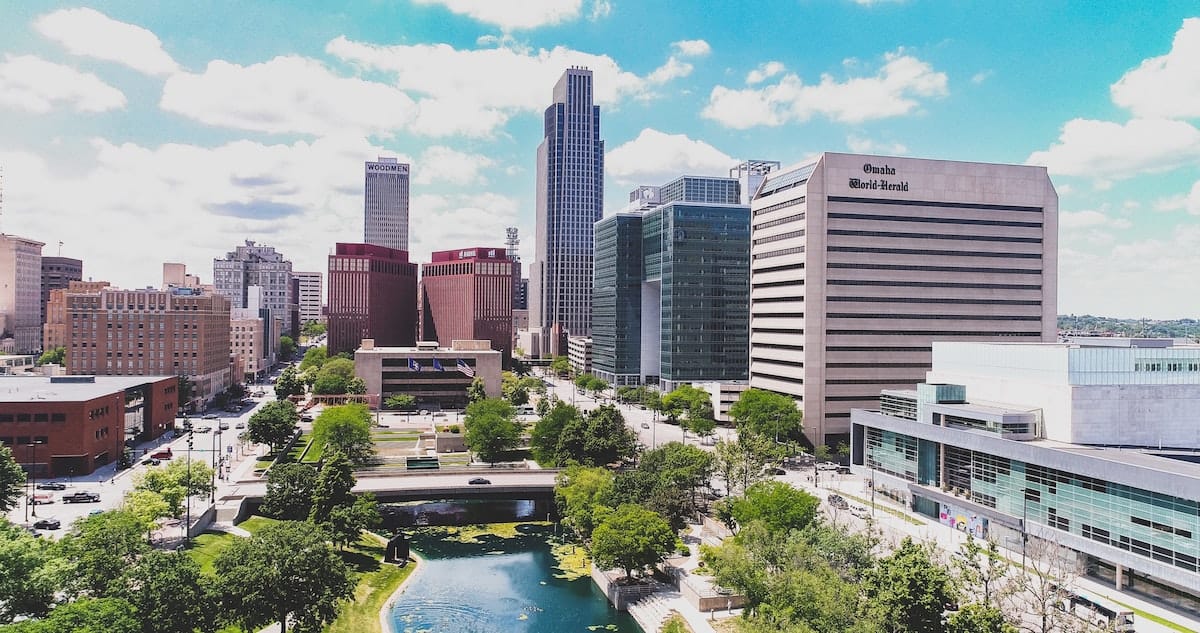 How much do I have to earn to live in Omaha?
Despite being the most urban center in Nebraska, Omaha can offer you what you pay for.
Financial experts recommend spending no more than 30% of your gross income on rent and housing costs. To live comfortably, Omahans need a salary of around $ 38,000 a year to afford a one-bedroom apartment. The average salary in Omaha is $ 64,000 per year.
Nebraska has always one of the lowest unemployment rates in the United States, so if you're working in a high-demand field like finance, technology, healthcare, or green energy, you might find yourself making Omaha your permanent home.
Use our rent calculator to figure out what rent you can afford and which neighborhoods are right for your budget.
The cost of living in Omaha
Few cities beat Omaha in terms of cost of living, which is 6.4% lower than the national average. Combined with a strong economy and good schools, Omaha is a comfortable place to live for growing families and young professionals.
Here's how daily commodity costs compare elsewhere in the country:
Housing: The cost of housing in Omaha is 14.3% lower than the national average.
Transport: The cost of transportation in Omaha is 6.2% lower than the national average.
Utilities: The cost of utilities in Omaha is 4.6% lower than the national average.
Health care: The cost of healthcare in Omaha is 4.4% lower than the national average.
Miscellaneous goods and services: The cost of miscellaneous goods and services in Omaha is 3.6 percent lower than the national average.
Groceries: The cost of groceries in Omaha is 0.1 percent lower than the national average.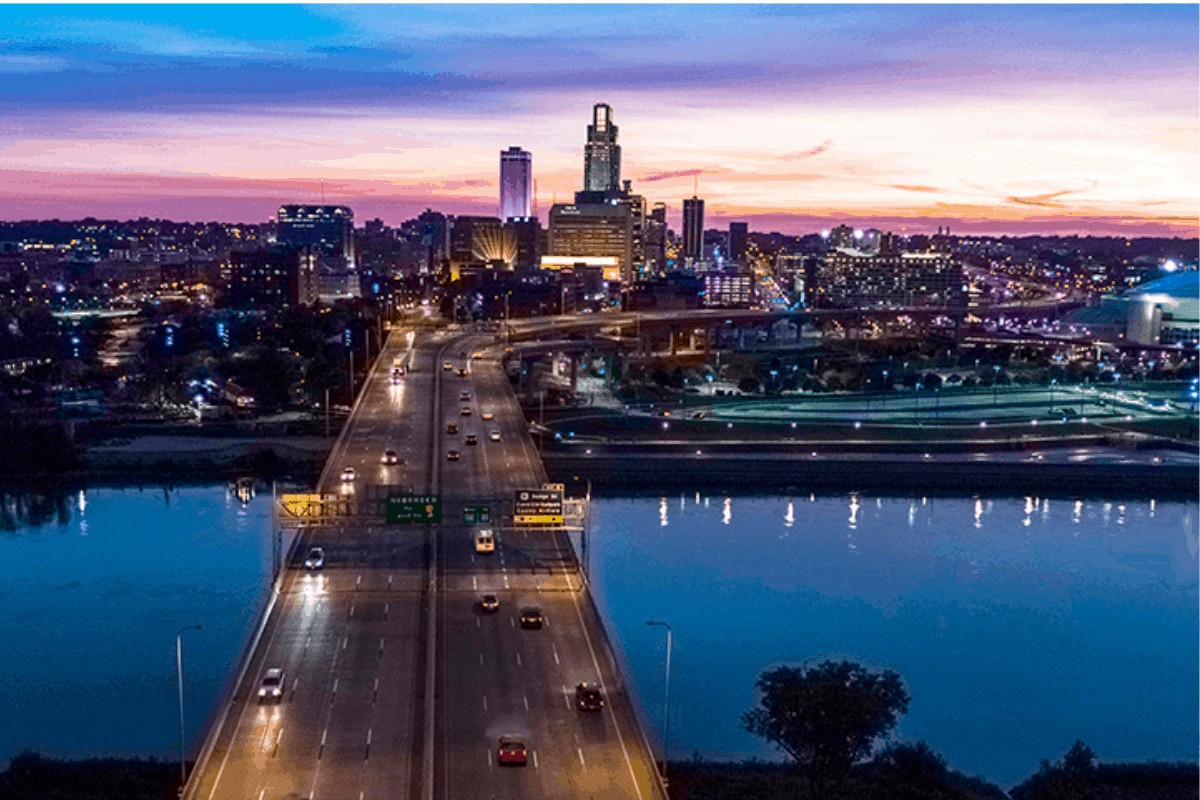 The most and cheapest neighborhoods in Omaha
While Omaha is an affordable city overall, some neighborhoods are significantly more expensive than others.
The more expensive communities are on or near Dodge Street, one of Omaha's main streets. Dodge Street spans all of Douglas County and offers easy access to most of the city. Two of this area's most desirable neighborhoods, Aksarben / Elmwood Park and Dodge Street Corridor, are particularly popular with students and young professionals.
Former Omaha communities centrally located east of 72nd Street, such as Morton Meadows and Leavenworth, balance city life with historic charm and are more expensive due to their proximity to the city center with easy access to the city. 'Interstate 80 for quick trips to Lincoln or Iowa.
Areas north of Dodge, such as Benson Gardens and North Omaha, are popular with creative professionals and entrepreneurs and for their affordable housing, innovative small businesses, and community engagement.
The western neighborhoods have a mix of affordable and more expensive apartments. These areas are becoming popular due to the easy access to I-80 and the extensive parks and trails with native prairie flora. Rental rates in northwest Omaha are up 14.26% from a year ago.
The most expensive neighborhoods in Omaha
Located in the heart of downtown Omaha, near the University of Nebraska, the Aksarben / Elmwood Park neighborhood has some of Omaha's more expensive apartments.
Named for the Historic Horse Racing Park (and Nebraska spelled backwards), Aksarben remains an integral part of high society and Omaha culture. Residents of Aksarben / Elmwood Park enjoy access to university events, the village of Aksarben with shops and restaurants, and an open concert hall in Stinson Park. The average price for a one-bedroom apartment in Aksarben / Elmwood Park is $ 1,283. That's 35.1% higher than the average price for a room across the city. The region experienced a 2.29% increase in rents year over year.
Two other more expensive neighborhoods are Old Market and Leavenworth, which offer a taste of the city center filled with cobblestone streets, gourmet restaurants, and nostalgic ice cream and candy shops.
Old Market hosts a weekend farmer's market where vendors from across the Midwest sell everything from honey to hot sauce. Downtown, you can easily walk from dinner to see a performance at the Orpheum Theater or in one of the many art galleries. The average price for a one-bedroom apartment in Leavenworth is $ 1,191, while the average price for a one-bedroom apartment in Old Market is $ 1,026.
The cheapest neighborhoods in Omaha
The cheapest neighborhoods in Omaha are north and south of the Dodge Street Corridor. Trendy yet affordable, Benson Gardens is popular with students, young professionals and families. The area offers plenty of nightlife and entertainment without the high price of downtown. The average cost of a one-bedroom apartment in Benson Gardens is $ 710 per month, up 4.2% from the previous year.
North Omaha is another community to discover. With its community gardens and historic concert halls, this neighborhood is a living resource for Omaha's rich African-American history. Attractions include the Malcolm X Memorial Foundation and the Union for Contemporary Art, which support local artists and entrepreneurs of color. While rent is affordable at $ 600 per month for a one-bedroom apartment, that price has increased 4.35% year-over-year.
South Omaha neighborhoods are also on the must-see list. These regions were originally settled by immigrants from Germany, Italy, the Czech Republic, Hungary, Poland, Mexico and Central America.
Dahlman is one of the oldest enclaves in this part of town. There you can enjoy fresh, hand-rolled ravioli on Via Farina or stroll through the Lauritzen Gardens. The average cost of a one-bedroom apartment in Dahlman is only $ 639.
Finally, for those who prefer quieter neighborhoods with a small town vibe, Prairie Lane is a great choice. This affordable neighborhood in West Omaha is ideal for families or those looking for spacious homes. It also offers many outdoor activities such as ice fishing at nearby Zorinksy Lake. The average price for a one-bedroom apartment in Prairie Lane is $ 724, an increase of 7.13% from the previous year.
Average rental prices in Omaha neighborhoods
Still having to decide which Omaha neighbors are right for your lifestyle and budget? See the table below to compare neighborhoods in the Omaha region.
Find your Omaha neighborhood
Yes, Omaha is in the middle of the United States, but it's far from being in the middle of the road. With five Fortune 500 companies, juicy steaks, a vibrant music scene and modern art galleries, Omaha is sure to win you over "we do not rub shoulders"is the only way to live.
Ready to move to the West Gate? Find your perfect neighborhood in Omaha and relax under prairie sunsets with a flight of Nebraska wines.
Rental prices are based on a moving weighted average of Rent.com's Apartment Guide and Multi-Family Rental Inventory for one-bedroom apartments. The data was pulled in February 2021 and goes back a year. We use a weighted average formula that more accurately represents the price availability for each individual unit type and reduces the influence of seasonality on rental prices in specific markets.
Neighborhoods with insufficient inventory were excluded.
The rental information included in this article is used for illustration purposes only. The data contained in this document does not constitute financial advice or a price guarantee for any apartment.
comments
comments