The Average Rent in Raleigh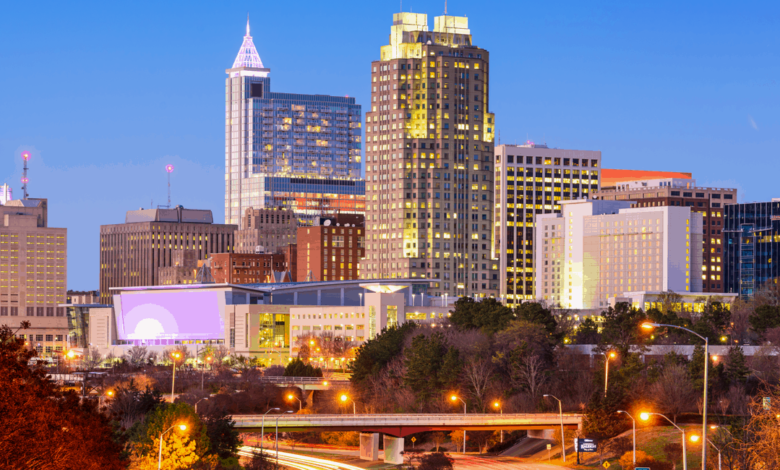 In many ways, Raleigh is the perfect place to call home.
Ranked third the happiest city in America by Men's Health, Raleigh is also one of the fastest growing cities in the country.
This vibrant destination offers a booming economy, a thriving job market, great weather, easy access to mountains and beaches, and family life. Best of all, it offers a plethora of safe neighborhoods and suburbs to choose from.
If you are planning to take advantage of all that Raleigh has to offer, rest assured your budget will stretch here. The city and its surrounding suburbs benefit from a low cost of living and housing. It's easy to find a great location within your budget.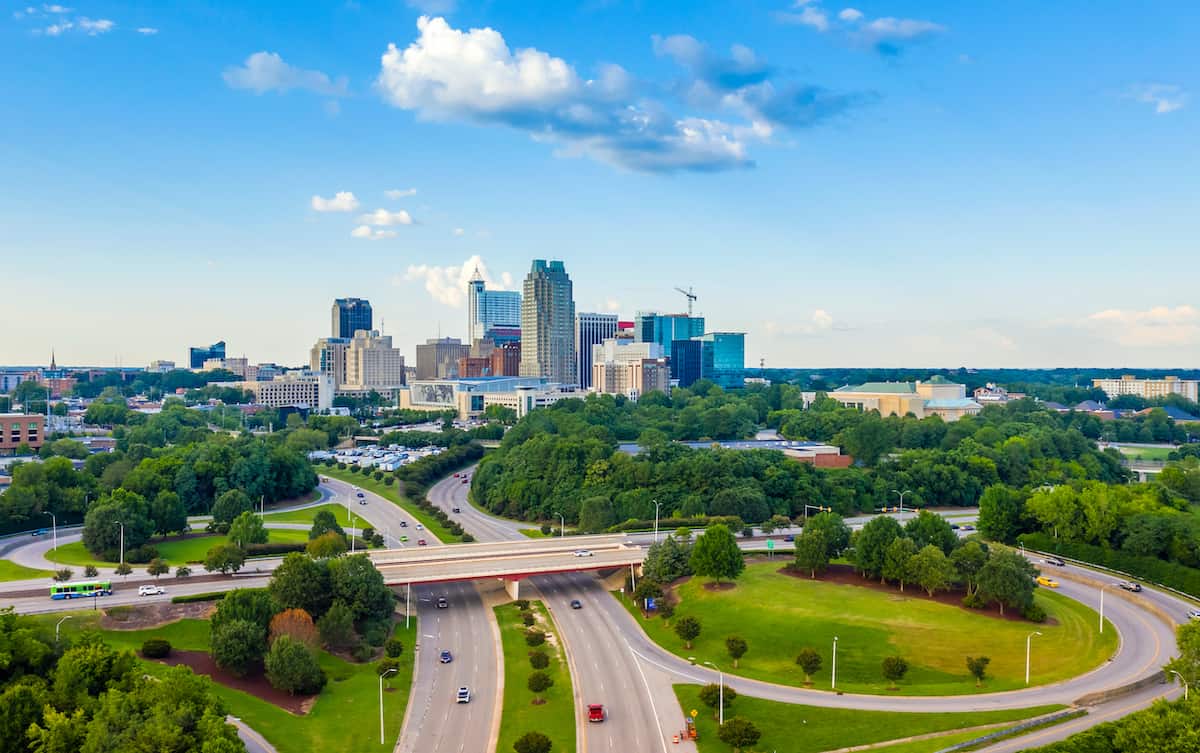 What's the average rent in Raleigh?
The amount you spend on housing will affect everything else in your budget. In Raleigh, the average rent is only $ 1,275 for a one-bedroom apartment.
Despite an increase of 4.69% from last year, that average rent in Raleigh is still more than $ 300 below the national average.
This price difference will make it easier to enjoy everything Raleigh has to offer, from the nearby mountains and beaches to the vibrant dining and entertainment scene.
How much do I need to earn to live in Raleigh?
There are many expenses in life, but one of the biggest expenses you will need to consider is housing. Ideally, you should spend 30% or less of your gross income on housing in order to have enough resources for other necessities and pleasures in life.
Taking into account the average rent in Raleigh for a one bedroom apartment ($ 1,275) and using the recommended percentage of gross income (30%), you need to earn at least $ 51,000 per year to be able to live comfortably in Raleigh.
Since the city's average salary, thanks to well-paying jobs in tech, pharmacy, and science, is $ 67,000, affordable housing and good wages make life comfortable here.
If you want a more personalized look at how much you can afford to rent in Raleigh, check out our rent calculator.
The cost of living in Raleigh
Determining how far your income will go in Raleigh also means knowing how much basic necessities such as health care, groceries and utilities cost. The cost of living index is one of the most useful tools to gain insight into these expenses.
This index includes an overall cost of living score, as well as a score for current expenses. The national average has a score of 100. A score greater than 100 indicates a cost higher than the national average, while a score lower than 100 indicates a cost lower than the national average.
Raleigh's score of 96.9 means it is significantly cheaper than the national average. Here's how the city ranks for some significant living expenses:
Races: Cost of groceries in Raleigh is 8.9% lower than national average
Housing: Cost of housing in Raleigh is 7.9% lower than national average
Transport: Transportation cost in Raleigh is 6.4% lower than national average
Utilities: Utility cost in Raleigh is 2.2% lower than national average
Miscellaneous goods and services: The cost of miscellaneous goods and services in Raleigh is 2.7% higher than the national average
Health care: Health care cost in Raleigh is 4.6% higher than national average
While some expenses cost more than the national average, the low costs of many other essentials make up for it. As a result, you can plan to spend less on the necessities and more on the things you want if you call Raleigh at home.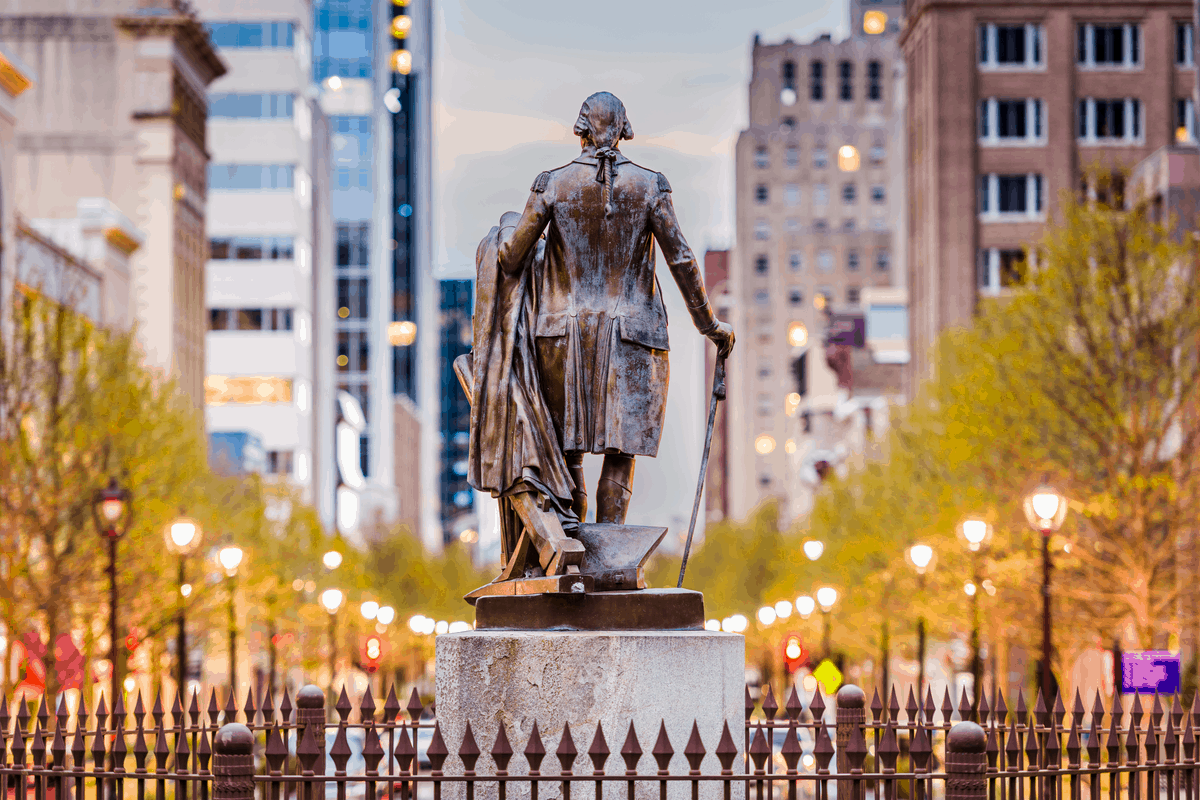 The most expensive and cheapest areas of Raleigh
With over 175 neighborhoods, Raleigh gives you plenty of options to find a place to live that you can both love and afford.
The exact price you will pay for accommodation in this city depends on where you are looking. Some neighborhoods will cost you over $ 2,000 per month in average rent, while other neighborhoods will cost you less than $ 1,000.
In general, housing costs in Raleigh are higher inside the Belt (ITB) – the part of Raleigh circled by Interstate 440. Here you'll find the shortest trips, the easiest access to the streets. restaurants and entertainment, historic neighborhoods and more expensive accommodations.
If you are on a budget, you may choose to live outside the waistline (OTB) – the area of ​​Raleigh which is outside of the I-440 circle. This area has a longer travel time and some areas are not as safe as those on I-440. However, there are also many family-friendly neighborhoods that are safe and accessible with affordable average rents.
You can also find affordable, family-friendly accommodation in the suburbs of Raleigh. Some rank among the safest suburbs in the country while offering low average rents and easy access to the city.
The most expensive neighborhoods in Raleigh
Raleigh's most expensive neighborhoods are in the seatbelt in the northwest and central areas of the city, especially near the city center.
The two neighborhoods with the highest average rents are the downtown Warehouse District and Glenwood neighborhoods. These vibrant neighborhoods are within walking distance of vibrant nightlife, fine dining, convenient transportation and more.
However, these neighborhoods are difficult to access. Only a few apartments are available in these areas each year, and Glenwood saw a 24.96% increase in its average rent between April 2020 and April 2021.
If you want the perks of living downtown without the high rent, check out Glenwood South and Downtown Raleigh: these neighborhoods, despite high average rents, have seen dramatic rent drops in the past year (down 26.44% and 14.90%, respectively).
Other higher budget areas of Raleigh can be found north of downtown. You can enjoy a luxury lifestyle near the country club in upscale Brier Creek or choose a comfortable lifestyle in North Hills.
Neighborhoods closer to the city center provide easy access to a lively lifestyle, while those further from the city center allow for an exclusive quieter and more peaceful lifestyle.
* May not be a true representation of the market due to insufficient inventory
Least Expensive Neighborhoods in Raleigh
You don't have to bring a lot of money to enjoy a good life in Raleigh. Many of the city's more affordable neighborhoods offer incredible features and a great quality of life.
At least six neighborhoods in Raleigh have average rents under $ 1,000 per month, and many of these locations are close to beautiful outdoor spaces, great shopping, delicious restaurants, and attractions. Many of these areas are both safe and suitable for families.
For example, Cameron Village is a small but convenient and bustling neighborhood just west of Glenwood. Despite one of the lowest average rents in the city (and a rent drop of almost 5% last year), this neighborhood offers upscale local shops and a variety of dining options. It really is like a mini downtown Raleigh.
Hillsborough, near North Carolina State University, is another of the cheapest places in town. Its tree-lined streets and affordable rent make it ideal for students. This neighborhood also attracts other residents with its beautiful outdoor spaces and desirable shopping options.
If you want a booming neighborhood, head to East Raleigh. There are safe and attractive places to live there. Rent has increased by more than 15 percent since last year. So now is the right time to enter this neighborhood.
* May not be a true representation of the market due to insufficient inventory
Average rental prices in Raleigh neighborhoods
With so many options to choose from, finding a great place to live in Raleigh can seem a bit overwhelming. Use the list below to quickly compare rents in some of Raleigh's most important areas.
* May not be a true representation of the market due to insufficient inventory
Find your neighborhood in Raleigh
Raleigh is growing rapidly and with good reason. With a low cost of living, beautiful outdoor spaces, entertainment and dining, and a homey feeling you don't find in many other cities, Raleigh is one of the best places to live in the country.
Rental prices are based on a moving weighted average of Apartment Guide and Rent.com's multi-family rental property inventory of one-bedroom apartments. The data was extracted in May 2021 and goes back a year. We use a weighted average formula that more accurately represents the price availability for each individual unit type and reduces the influence of seasonality on rental prices in specific markets.
Neighborhoods with insufficient inventory were excluded.
The rent information included in this article is used for illustration purposes only. The data contained in this document does not constitute financial advice or a price guarantee for an apartment.
comments
comments