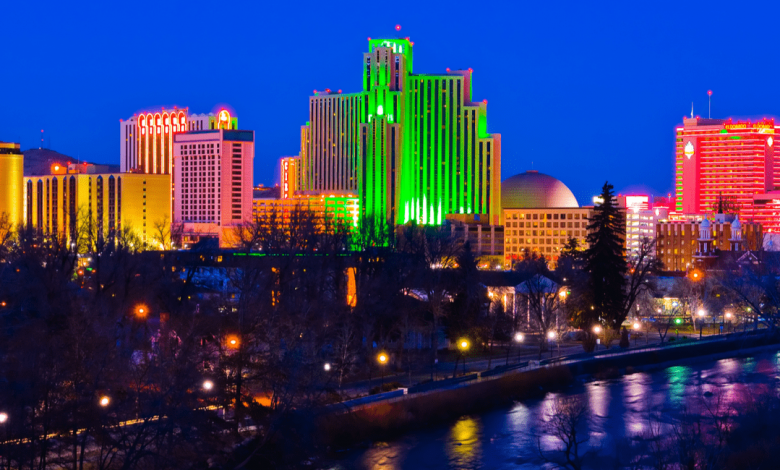 Reno's infamous reputation as the "Divorce Capital of the World" and the mecca of casino gambling is changing rapidly. Now a haven for large tech companies, such as Tesla, Amazon and Google, the city's favorable business climate and affordability is an open invitation to rapid growth.
Reno is fast becoming one of the West's best-kept secrets. Still a hub for outdoor enthusiasts and multigenerational families, increased economic development and a growing university are attracting even more young families and college students than ever before.
Reno's rapidly growing population may well surpass its reputation as "the biggest little town," transforming this once small town into a desert metropolis.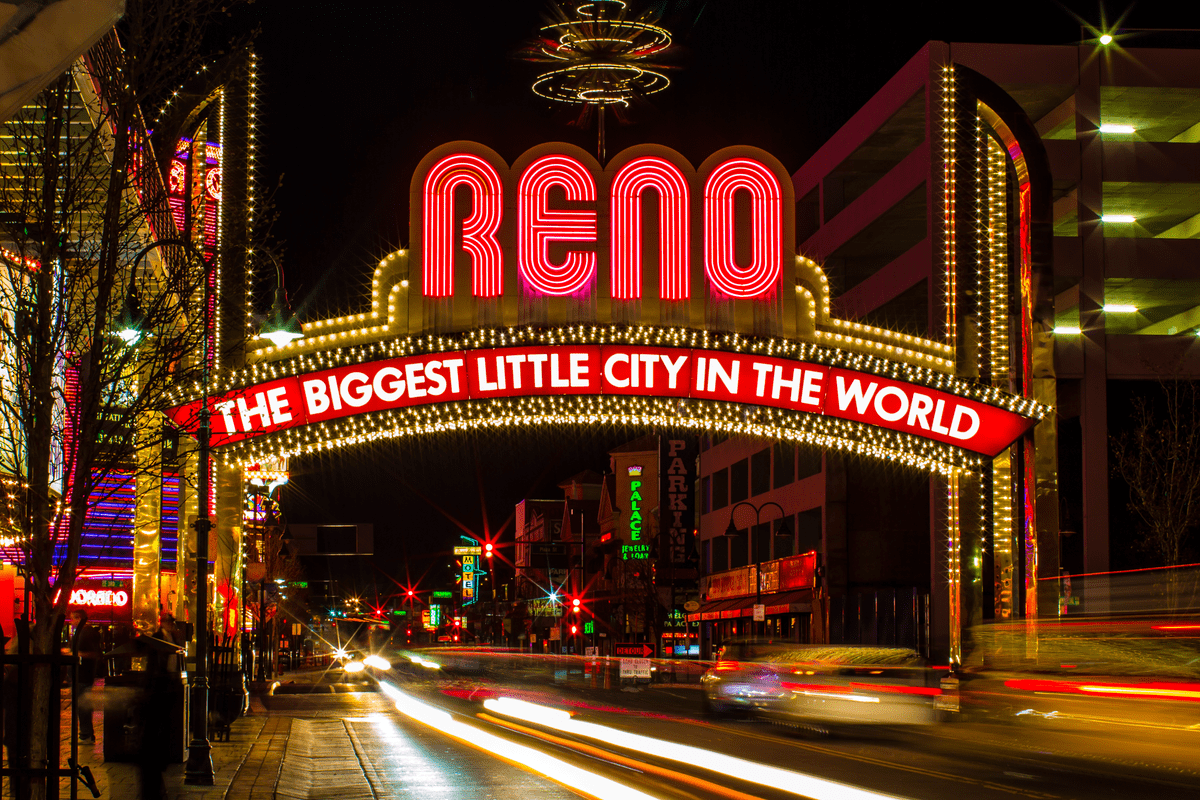 What is the average rent in Reno?
With strong job growth and a rapidly growing population, average rents in Reno are increasing as the demand for housing exceeds the current supply of housing.
You can't turn a corner in Reno without seeing construction cranes for new apartments and commercial spaces. With a low inventory of homes for sale driving apartment rentals soar, it's hardly surprising that the average rent has increased 11.77% in the past year alone.
However, with an average rent of $ 1,482 for a one-bedroom apartment, Reno still offers affordable apartment rentals below the national average.
If you are thinking of relocating to Reno, now is the time to guarantee you an affordable rental rate, as this city will grow up to six percent next year.
How much do I have to earn to live in Reno?
Experts suggest limiting your housing expenses to no more than 30% of your pre-tax income. By following these guidelines, you will need to earn around $ 59,280 per year to rent a typical one-bedroom apartment in Reno.
Still don't know how much you need to earn to live comfortably in Reno? Use our rent calculator to find out how much you can afford.

The cost of living in Reno
Apart from the rent, it is essential to keep in mind the cost of living in a new city. Reno is growing rapidly, so it's no surprise that the cost of living is 12.7% higher than the national average. In fact, you'll find Reno to be above the national average in all spending categories except utilities.
Fortunately, Reno's business-friendly environment offers opportunities for job growth with competitive salaries. Below is an analysis of how Reno compares to national averages in various spending categories.
Transport: The cost of transportation in Reno is 28.5% higher than the national average
Housing: Housing cost in Reno is 26.3 percent higher than the national average
Health care: Health care cost in Reno is 13.1 percent higher than national average
Races: The cost of groceries in Reno is 12.2 percent higher than the national average
Miscellaneous goods and services: The cost of miscellaneous goods and services in Reno is 5.7% higher than the national average
Utilities: The cost of utilities in Reno is 15.7% lower than the national average
The most expensive and cheapest neighborhoods in Reno
Reno offers a mix of affordability across town. Typically, you'll find the more expensive areas in southern Reno, near the foothills of Monte Rosa. You will also find historic homes in the Caughlin Hills and areas of the Old Southwest.
The most affordable areas of Reno are on the north and east sides of downtown.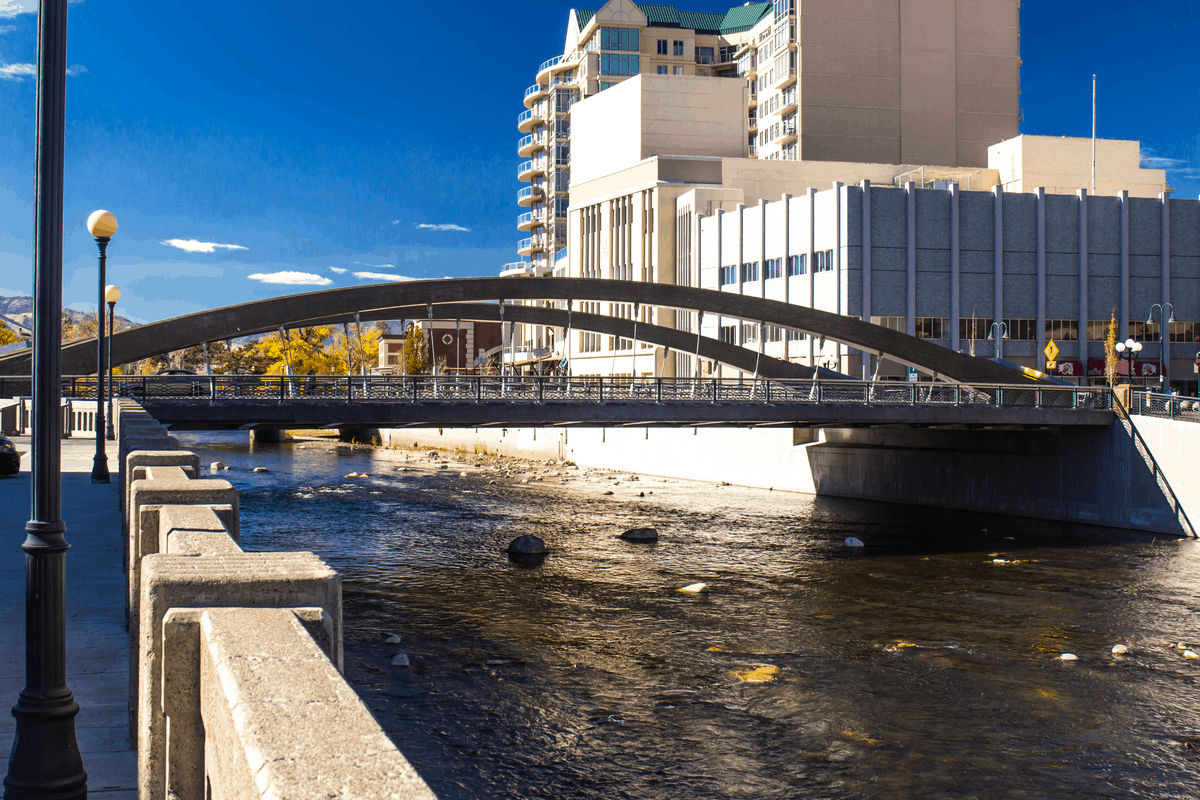 The most expensive neighborhoods in Reno
In Reno's pricier area, South Meadows, you can expect to pay an average of $ 2,208 for a luxurious one-bedroom apartment. This is 29% more than last year! It's no wonder though – South Meadows offers easy access to high-end grocery stores, such as Sprouts Farmers Market, well-maintained parks for recreation, close to key employers and popular public schools. The district is on the south-eastern outskirts of the city, with ample space for economic development.
On the other hand, Reno's second most expensive neighborhood, Lakeridge, is centrally located with limited capacity for expansion, stabilizing rents year over year. Lakeridge offers similar amenities to South Meadows, and a one-bedroom apartment will cost around $ 2,157.
This neighborhood is home to upscale grocery stores such as Whole Foods and Natural Grocer. You will also find several local businesses such as a specialty ice cream shop and a yoga studio.
The cheapest neighborhoods in Reno
In Reno's cheapest neighborhood, Smithridge, a one-bedroom apartment costs on average just under $ 1,000. Smithridge is Reno's most affordable neighborhood for families with school-aged children. It's also easy to access one of Reno's major highways and the McCarran Loop.
The second most affordable neighborhood in Reno is the University of the West. This expansive neighborhood begins at the University of Nevada, Reno, and stretches several miles west.
The apartments closest to the university attract more college-aged students, but the further west you go you will meet many families. West University offers affordable family meals and is close to several budget stores such as Walmart and Save Mart.
The area also has the largest open-air park in the city, the Rancho San Rafael Regional Park. The average one bedroom at West University will cost you around $ 1,015 per month.
* May not be a true representation of the market due to insufficient inventory
Average rental prices in Reno neighborhoods
Reno is unique in that you will find a wide range of affordable and upscale rental options, whether you are looking for a low budget apartment or an expensive luxury apartment.
Take a look at the average rental prices across Reno to help you focus on an area that fits your spending plan.
* May not be a true representation of the market due to insufficient inventory
Find your neighborhood in Reno
Ready to relocate to Reno? Whether you're moving to Reno to find a new job, attend college, or just enjoy a mix of mountain and city living, you're sure to find the perfect neighborhood for your lifestyle.
Find your next apartment today.
Average rental prices in Indianapolis are based on an Apartment Guide moving weighted average and Rent.com's multi-family rental property inventory of one-bedroom apartments. The data was pulled in May 2021 and goes back a year. We use a weighted average formula that more accurately represents the price availability for each individual unit type and reduces the influence of seasonality on rental prices in specific markets.
Neighborhoods with insufficient inventory were excluded.
The rent information included in this article is used for illustration purposes only. The data contained in this document does not constitute financial advice or a price guarantee for an apartment.
comments
comments