The Average Rent in Richmond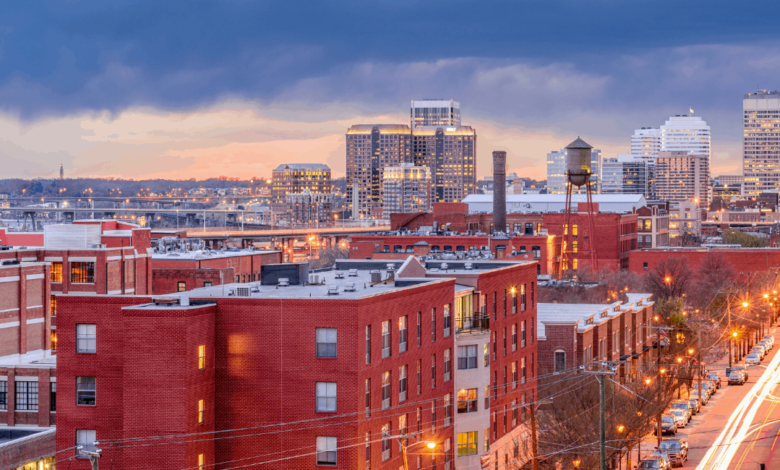 Whatever ambience you're looking for, Richmond is sure to please. There are neighborhoods within walking distance of some of the city's most popular hotspots, as well as historic enclaves tucked away on the outskirts. Statues, historical trails, museums and street arts offer the opportunity to immerse yourself in the culture and history of the city.
Additionally, Richmond loves and supports his small business. Signature food trucks and quaint brunches are favorite weekend activities for hungry Richmond residents looking to support local business owners. A raging restaurant scene and laid-back breweries provide entertainment for after-work get-togethers with friends or colleagues. In the summer, residents love to explore the many outdoor trails around town.
Known as the 'River City', Richmond's neighborhoods each have their own unique vibe, so whether you want the buzz of the city or the tranquility of suburban life, there is something for everyone.
What's the average rent in Richmond?
The average cost of a one-bedroom apartment in Richmond is $ 1,184, up 6.99% year-over-year. For comparison, the national average for a bedroom is around $ 1,600.
At about $ 400 less than the national average, Richmond offers an affordable option for city and suburban living.
Overall, Richmond has seen an increase in rental prices due to demand and economic growth. The booming revitalization has brought new businesses and jobs to the area. On top of that, the population is growing. Over the past decade, the city of nearly 232,866 people increased by 14 percent.
All of these factors combined have resulted in growing neighborhoods and plenty of options for living in Richmond.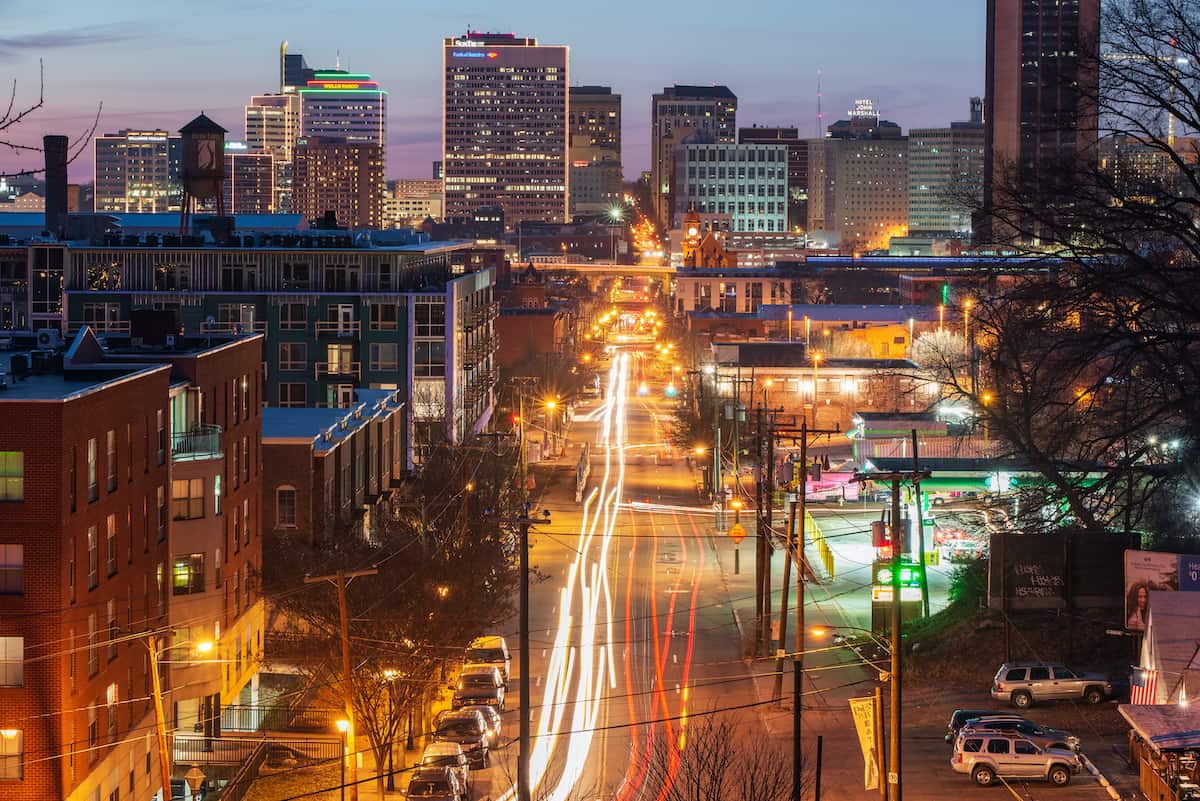 How much do I have to earn to live in Richmond?
Experts recommend spending no more than 30% of your pre-tax income on housing. With the average room rental in Richmond around $ 1,184, you'll need to earn at least $ 47,360. The average salary in Richmond is $ 62,000, which would allow you to live comfortably and still have money in your budget for other expenses.
We've provided this easy-to-use rent calculator to help you figure out what you can afford based on your salary.
The cost of living in Richmond
It is important to take into account additional living costs when choosing an apartment. Richmond's cost of living index is 98.4, 1.6% lower than the national average. This means that you can stretch your dollar a little more, especially on housing, so that you will have more money for daily expenses – and fun.
Here's how current expenses add up in Richmond.
Housing: The cost of housing in Richmond is 6.9% lower than the national average.
Groceries: The cost of groceries in Richmond is 5% lower than the national average.
Transport: The cost of transportation in Richmond is 4.5% lower than the national average.
Utilities: The cost of utilities in Richmond is 2% higher than the national average.
Miscellaneous goods and services: The cost of miscellaneous goods and services in Richmond is 2.6% higher than the national average.
Health care: The cost of health care in Richmond is 6.6% higher than the national average.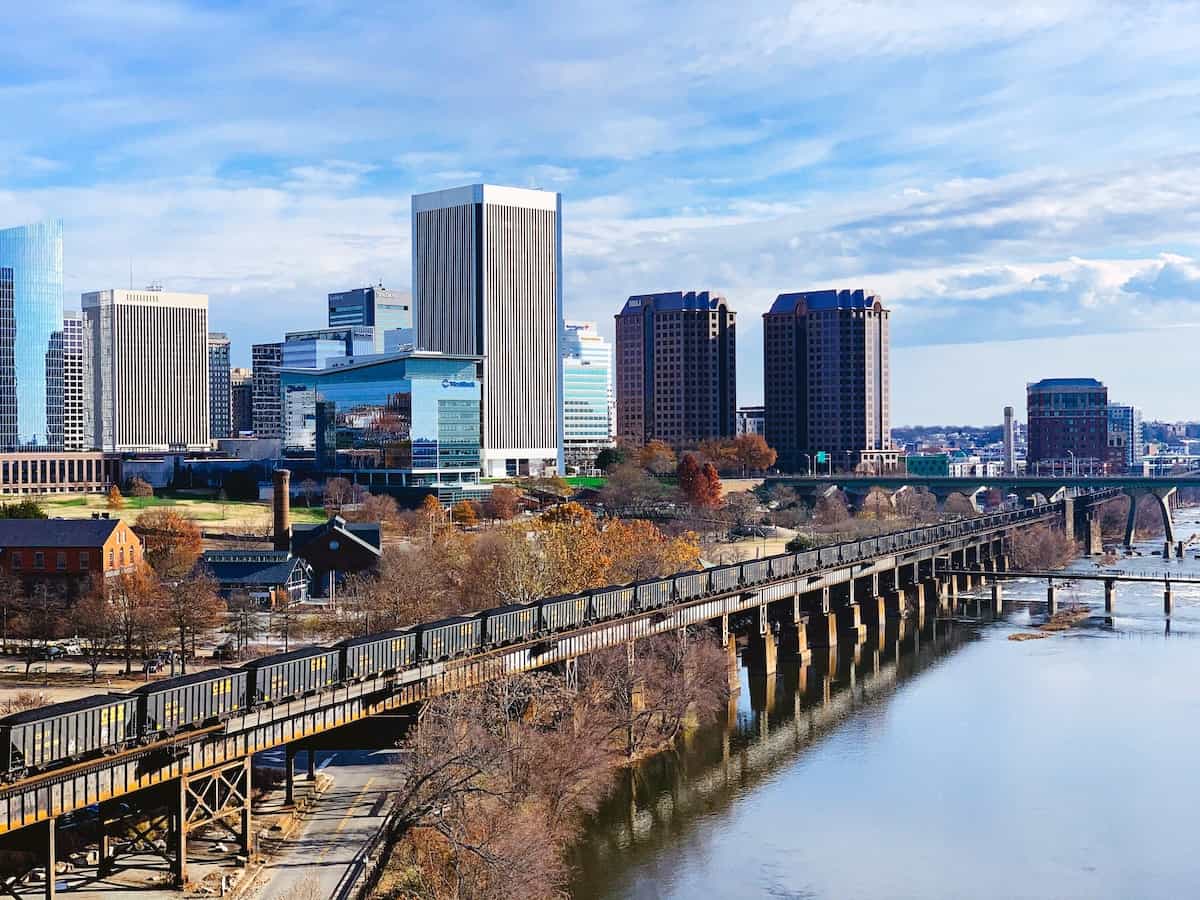 Most and cheapest neighborhoods in Richmond
Richmond offers a wide range of rental prices to suit all budgets. While the average rent in Richmond is $ 1,184, rent varies by neighborhood, with prices ranging from $ 540 to $ 1,596.
High demand communities located in The Fan, Carytown, and Downtown tend to have higher than average rental prices. On the other hand, neighborhoods outside these main centers of activity tend to experience lower prices. The Greater Richmond area offers a wealth of options both in and out of the main downtown area.
The most expensive neighborhoods in Richmond
The more expensive areas of Richmond have seen significant price increases. This is mainly due to new construction and high demand. Tenants flock to these areas for the lively atmosphere and proximity to businesses. Despite this, Richmond's more expensive neighborhoods fall within the national average.
For example, living in the historic Northside district will cost around $ 1,596, up 14.52% year over year. This is a little more than the average in Richmond, but almost an exact match with the national average. Interesting architecture and trees characterize the Northside neighborhoods. It includes communities like Bellevue and Laburnum.
Also, it's a short drive to watch the Flying Squirrels baseball team or visit the Washington football team training center. Located just north of the Museum District and only minutes from downtown, Northside also has several pocket parks where you can congregate and relax. Its proximity to the city makes this district an ideal choice.
Living in Scott's Addition will also cost you slightly above the Richmond market price with an average rent of $ 1,490, up 2.85% year over year. Known as the Beverage District, Scott's Addition has grown from an industrial area to a residential area with trendy lofts.
The neighborhood has grown in popularity in recent years as a social place for after-work drinks. It is home to a bar-cade, cider houses and several breweries, such as Veil Brewing, Strangeways and Ardent. As this is a recent transformation, you can expect to find plenty of newly built or recently renovated living spaces. This growing market gave life to Scott's Addition, making this domain a premier choice.
Take a look below at other areas of Richmond with similar price ranges.
* May not be a true representation of the market due to insufficient inventory
Cheapest neighborhoods in Richmond
Some of the less expensive neighborhoods have seen a substantial drop in costs, with some prices even dropping below $ 1,000.
The Diamond and Upper Shockoe Valley neighborhoods offer budget options if you desire a lower cost of living. For a more suburban lifestyle, Meadowbrook will place you just south of the town of Richmond in North Chesterfield. These three neighborhoods have seen their rental prices decrease from year to year.
Just across the James River, outside of the Richmond metropolitan area, the Chippenham Forest costs an average of around $ 936 for a one-bedroom rental. While it's up 3.75% year over year, it's still a good deal considering what it offers. This neighborhood is ideally located near Forest Hill Avenue, close to retail stores, schools and highway access.
You should also be on the lookout for the weekly South of the James Farmers Market in Forest Hill Park. Chippenham Forest is worth a visit if you are looking for a more residential and suburban feel outside of town.
Take a look below at other areas of Richmond with similar price ranges.
* May not be a true representation of the market due to insufficient inventory
Average rental prices in Richmond neighborhoods
With a variety of budgets and lifestyles in mind, we've put together a list of average rental prices in the Greater Richmond area.
* May not be a true representation of the market due to insufficient inventory
Find your Richmond neighborhood
Richmond has a lot to offer residents with its rich culture, restaurant scene, outdoor beauty, and diverse population. In addition to many activities, Richmond offers a sense of community and connection, bringing together people from all walks of life. As such, it is not surprising that Living in the south highlighted Richmond as his ninth pick for "Top Cities in the South" in 2020.
Are you ready to make Richmond your home? Take a look at these apartments to find a place that is right for you.
Rental prices are based on a moving weighted average of Rent.com's Apartment Guide and Multi-Family Rental Inventory for one-bedroom apartments. The data was extracted in February 2021 and goes back a year. We use a weighted average formula that more accurately represents the price availability for each individual unit type and reduces the influence of seasonality on rental prices in specific markets.
Neighborhoods with insufficient inventory were excluded.
The rental information included in this article is used for illustration purposes only. The data contained in this document does not constitute financial advice or a price guarantee for any apartment.
comments
comments