The Average Rent in Tucson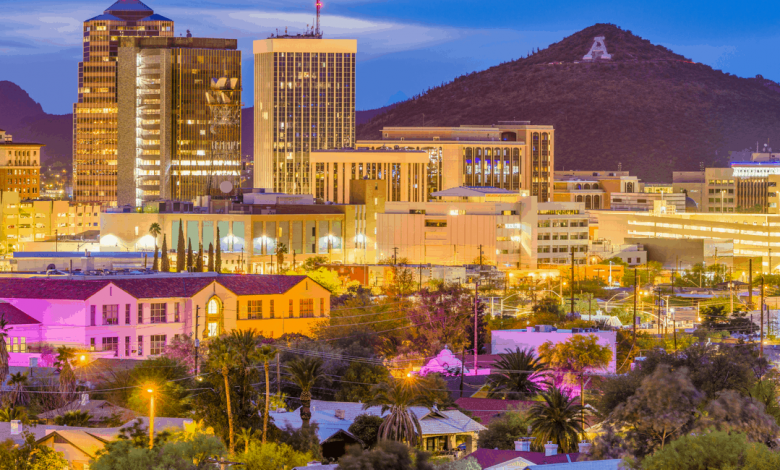 Located approximately 60 miles north of the Mexican border, Tucson boasts a unique fusion of cultures.
The "Old Pueblo" is a town with a small town feel and many dimensions amid a thriving food, music and arts scene. Plus, the average rent in Tucson is cheaper than the national average. Nestled between several mountain ranges, this part of southern Arizona enjoys an average of 350 days of sunshine per year, providing residents with plenty of outdoor activities with stunning desert landscapes and famously dry heat.
This southwestern city is also home to the University of Arizona Wildcats, making the college sports scene and student life a big part of the city's profile.
With a wide range of populations, there are places to live in Tucson to suit all budgets. Here's how the average rent in Tucson matches that of the rest of the country.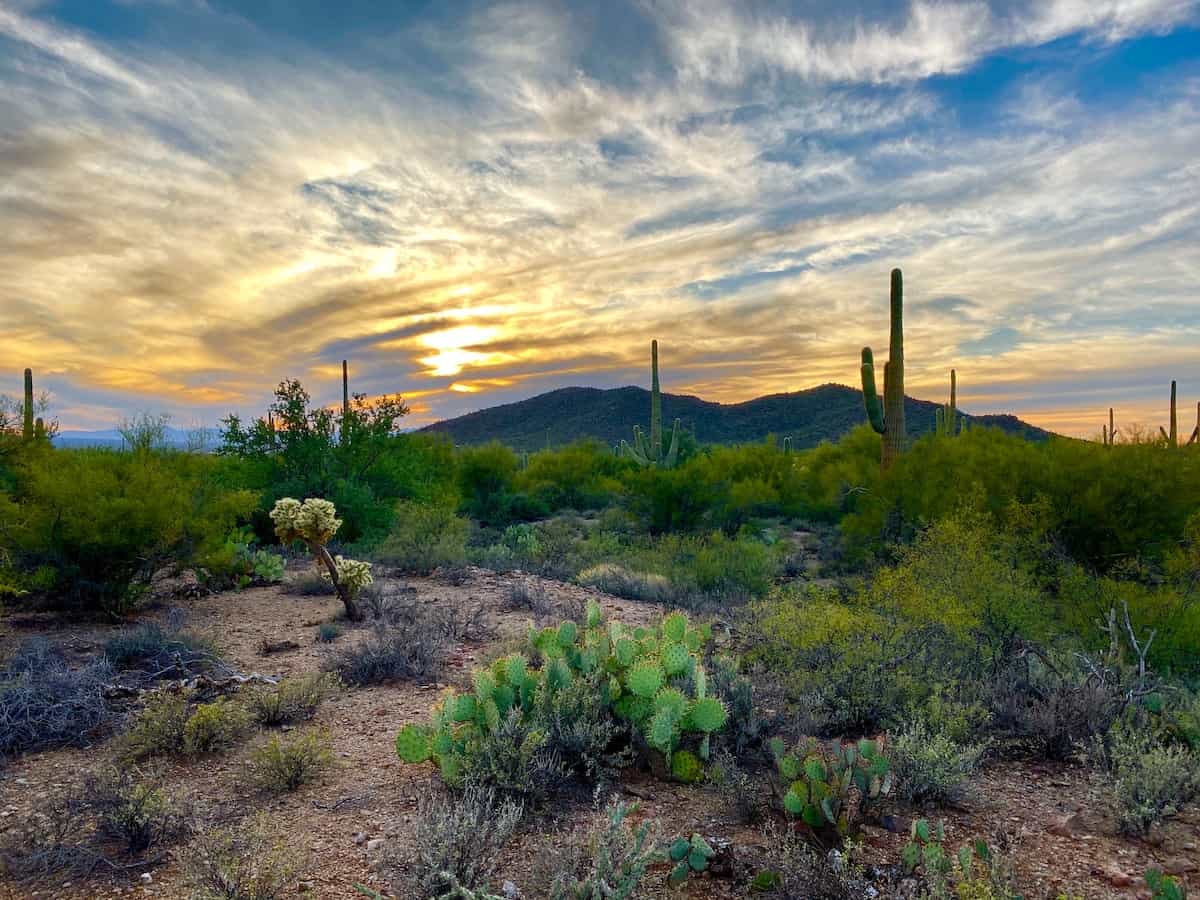 What's the average rent in Tucson?
Due to the diversity of Tucson, there are many job opportunities in all different industries. While some neighborhoods are more expensive than others, the average rent in Tucson is $ 933 for a one-bedroom apartment.
Even though this is an increase of 11.64% from last year, it is still well below the national average for the same type of housing. The increase in the average rent in Tucson shows that it is increasing at a steady rate, which means the overall economy is doing quite well.
How much do I have to earn to live in Tucson?
Living as comfortably as possible is essential, which is why experts don't recommend spending more than 30% of your pre-tax income on housing.
Based on the average monthly rent of $ 933 for a one bedroom apartment, you would need an annual salary of $ 37,320 to live without financial stress for basic needs. Whereas the average salary of the citizens of Tucson is $ 64,000, housing is affordable for most workers across the city.
To find a more personalized calculation for your needs and determine your exact budget for moving to Tucson, try our rent calculator.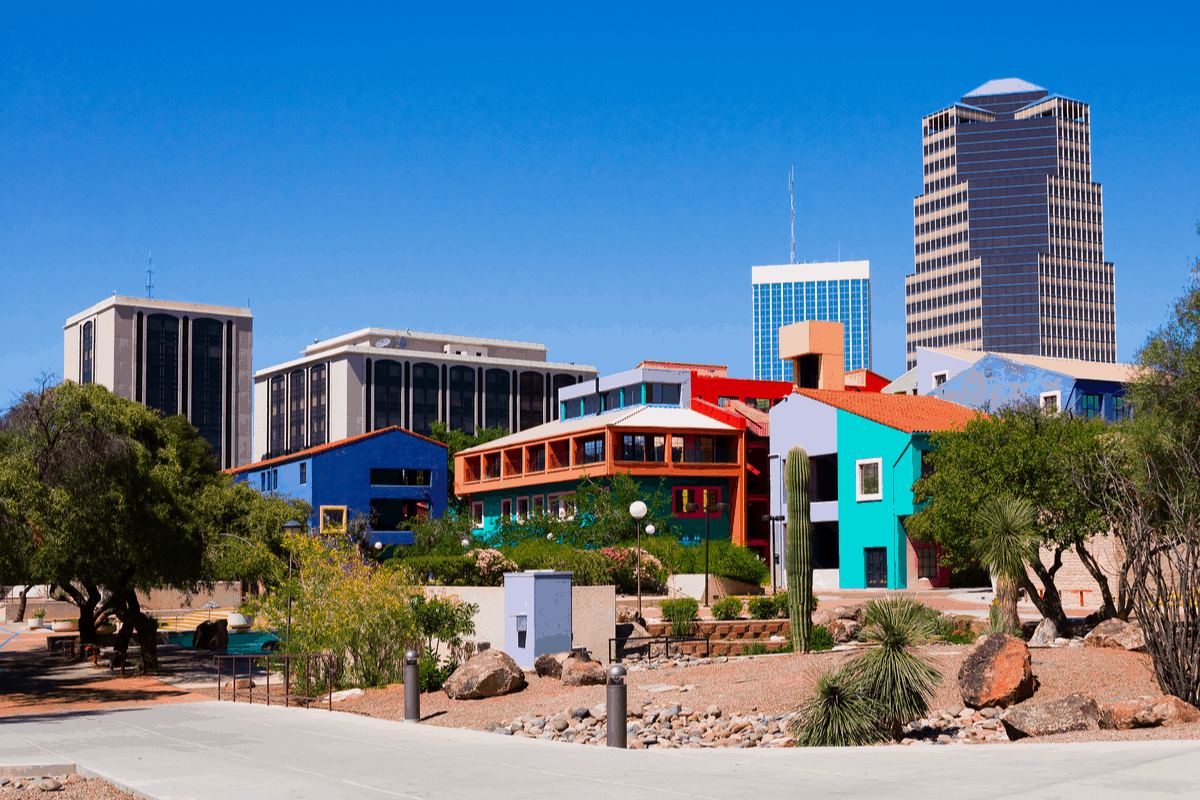 The cost of living in Tucson
Tucson appears to have reasonable prices compared to other cities in the United States. Tucson scores 99.9 out of 100 for the country's cost of living index. The average rent in Tucson has a huge impact on the cost of living index here.
Once you've figured out what you'll need to pay for rent, it's time to figure out the cost of other expenses, such as groceries, utilities, transportation, and health care.
With these stats, you can expect to pay reasonable prices for most of the day-to-day essentials without putting a lot of strain on your wallet. With all the categories spread out in a simple list, it's easy to see that living in Tucson isn't too expensive.
Housing: Cost of housing in Tucson is 6.3% lower than national average
Transport: Transportation cost in Tucson is 3.2 percent lower than national average
Health care: The cost of health care in Tucson is 1.3 percent higher than the average in the rest of the country
Utilities: Utilities cost in Tucson 1.4% higher than national average
Races: The cost of groceries in Tucson is 3.5 percent higher than the national average
Miscellaneous goods and services: Cost of miscellaneous goods and services in Tucson is 3.6% higher than national average
The most expensive and cheapest neighborhoods in Tucson
The "Old Pueblo" has grown considerably over the past decade. However, the more and less expensive parts of the city remained in the same areas.
There are pockets of downtown homes near the historic district and the university that have a reputation for being the most expensive in addition to the northeast and west sides. Southern Tucson and the southeastern parts of the city are on the cheaper end of the spectrum.
The remaining majority of the city has culturally and financially diverse neighborhoods. Many sections of the city are a mix of expensive and cheap accommodation. People here tend to search for a house or apartment based on school district preferences or proximity to workplaces, not neighborhoods.
With such a diverse assortment of properties, it's not hard to find something to suit every budget in Tucson.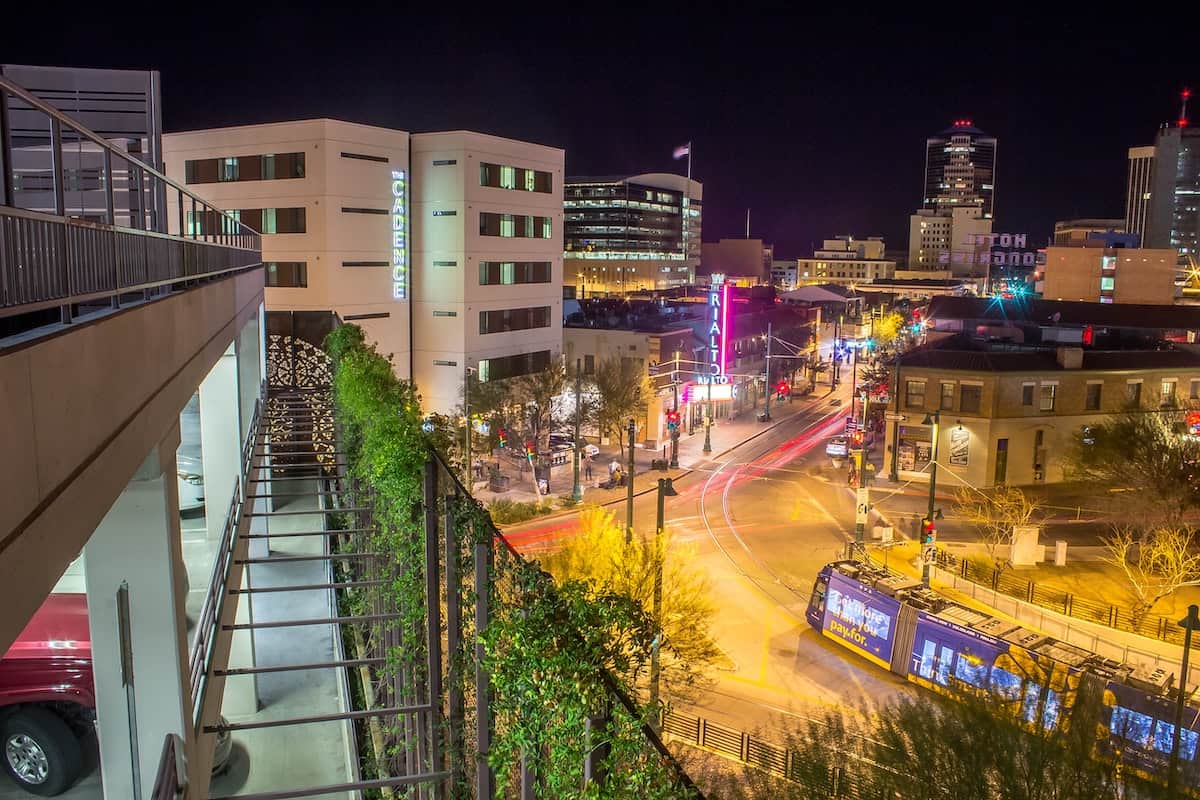 The most expensive neighborhoods in Tucson
The most expensive homes in Tucson are those built on large landscaped lots away from the center of town, offering lots of peace and wonderful scenery.
The Armory Park neighborhood is where some of the city's oldest homes are located. These are rich in character and are close to the metro part of the city and the university.
Living in the area near the Tucson Mountains neighborhood is another part of town that's deceptively expensive. However, here you get stunning views of the desert where it's easy to witness some of the best sunsets in the state. Although there is a lot of natural space in the Tucson Mountains, it also offers easy access to the freeway.
Located northeast near Sabino Canyon, the Bear Canyon neighborhood is where tourists and locals alike enjoy outdoor recreation and fine dining. It is not difficult to understand why the cost of rent in these areas increased by 12.42% last year.
* May not be a true representation of the market due to insufficient inventory
Cheapest neighborhoods in Tucson
The cheapest places to live in Tucson are mostly on the south sides of the city. These include homes and apartments located near the central part of Tucson, which are typically smaller and older. However, more affordable options are starting to appear elsewhere, as new development districts appear on the outskirts of the city.
Winter Haven is a great example of a nostalgic, more affordable neighborhood located in a safe part of town. Even though its average rent has fallen by almost 7% in the past year, it is a relatively popular community.
The Sunnyside neighborhood is just across the freeway from the Midvale Park neighborhood, but it's significantly cheaper in terms of monthly rent.
Those looking for a larger home or apartment on a tight budget should look to the northern, western, and eastern edges of the city. Even though they're not right in the city center, they offer a lot more living space at great prices. Tucson isn't that big a city, so it's easy to get to work or school no matter where you live.
* May not be a true representation of the market due to insufficient inventory
Average rent in Tucson neighborhoods
Tucson has a wide variety of rental prices throughout the city. Apartments and houses can have monthly rents of between $ 569 and $ 1,735, depending on where you choose to move. Overall, you can find something for every financial situation in most sections of town.
* May not be a true representation of the market due to insufficient inventory
Find your perfect neighborhood in Tucson
With the fantastic weather, tasty food, and artsy culture of southern Arizona, it's not hard to see why Tucson is growing so rapidly every year. Come see this enchanting city for yourself and find out why it is one of the country's best-kept secrets.
Find your perfect Tucson apartment today.
Average rental prices in Indianapolis are based on an Apartment Guide moving weighted average and Rent.com's multi-family rental property inventory of one-bedroom apartments. The data was pulled in May 2021 and goes back a year. We use a weighted average formula that more accurately represents the price availability for each individual unit type and reduces the influence of seasonality on rental prices in specific markets.
Neighborhoods with insufficient inventory were excluded.
The rent information included in this article is used for illustration purposes only. The data contained in this document does not constitute financial advice or a price guarantee for an apartment.
comments
comments