The Complete Chicago Neighborhood Guide
Your Chicago Neighborhood Guide
Chicago is made up of so many different neighborhoods for various cultures and lifestyles. If you're looking to live in one of Chicago's neighborhoods, we've got you covered. Read on for our comprehensive guide to the Chicago neighborhood.
Chicago pet-friendly neighborhoods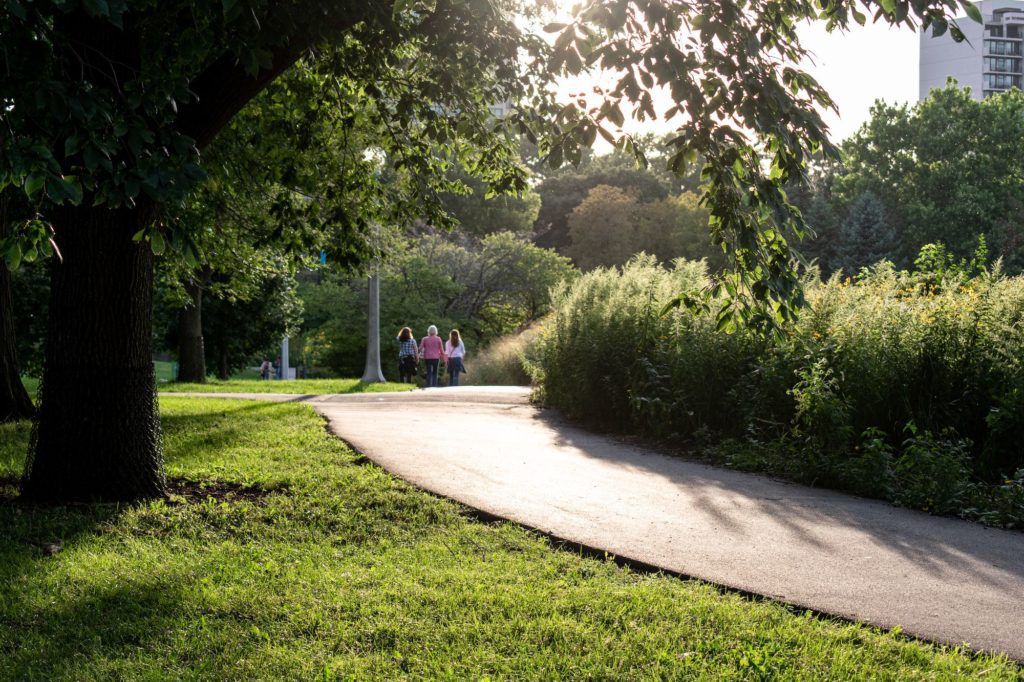 When comparing some of the best pet-friendly neighborhoods in Chicago, you have several options to choose from. We suggest you weigh the pros and cons between two popular neighborhoods for you and your furry friend – Lincoln Park vs West Loop.
Lincoln Park – This pet-friendly Chicago neighborhood is home to the city's largest park, making it a great option for you and your pet for a walk or a run. In addition to the park, you can also enjoy the Wiggly Field Dog Park or take a walk along the lake during the warmer months. Lincoln Park also has plenty of pet-friendly restaurants for you and your furry friend, including the patio at Broken English Taco Pub, GEMINI, or Ranalli's pizza. If you're short on dog food, treats, or toys, you can also head to local Lincoln Park pet stores, like Kriser's Natural Pet or Bark by the Park.
West Loop – A prime Chicago neighborhood for you and your furry friend, Wicker Park is home to various dog parks dotted around the neighborhood. Take your pets to Skinner Bark Park or Mary Bartelme Park to let them roam free or play ball. In addition to the West Loop's long list of popular restaurants, this area is also home to many dog-friendly restaurants including Bar Siena, Jefferson Tap, and Lou's Backyard. When you live in the West Loop, you can also pick up your pet supplies from Paw Naturals or Wigglyville Pet Boutique.
The pretty neighborhoods of Chicago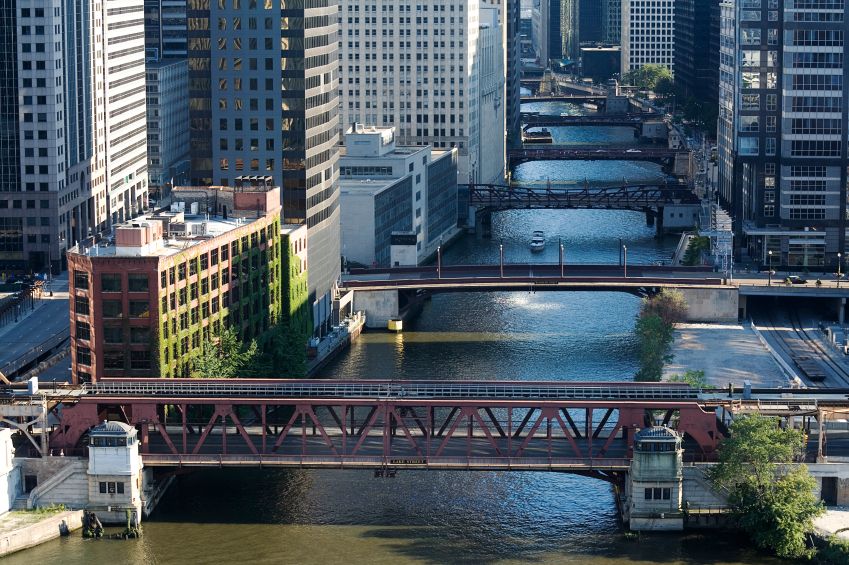 Every neighborhood in Chicago has something that makes it truly special. When looking for a nice place to live in one of Chicago's neighborhoods, be sure to weigh River North against Old Town.
River North – This beautiful neighborhood gets its name from its location just north of the river. With it, a breathtaking view of the river, Lake Michigan and the city. When you live in River North, you can experience all the brilliant skyscrapers, the relaxing river walk, bustling Michigan Avenue, storefronts, and many other architectural structures that make this neighborhood one of the most beautiful. from the city.
Old Town – Rich in vintage charm and tree-lined streets, Old Town is another great choice when looking for a nice neighborhood in Chicago to live. Stroll through the streets of the old town and you will find a mix of old Victorian houses, historic high promenade and elegant high rise buildings giving you that warm neighborhood feel. In addition to Old Town's long history, this Chicago neighborhood is also home to many pretty storefronts, patios, and green spaces.
Trendy neighborhoods in Chicago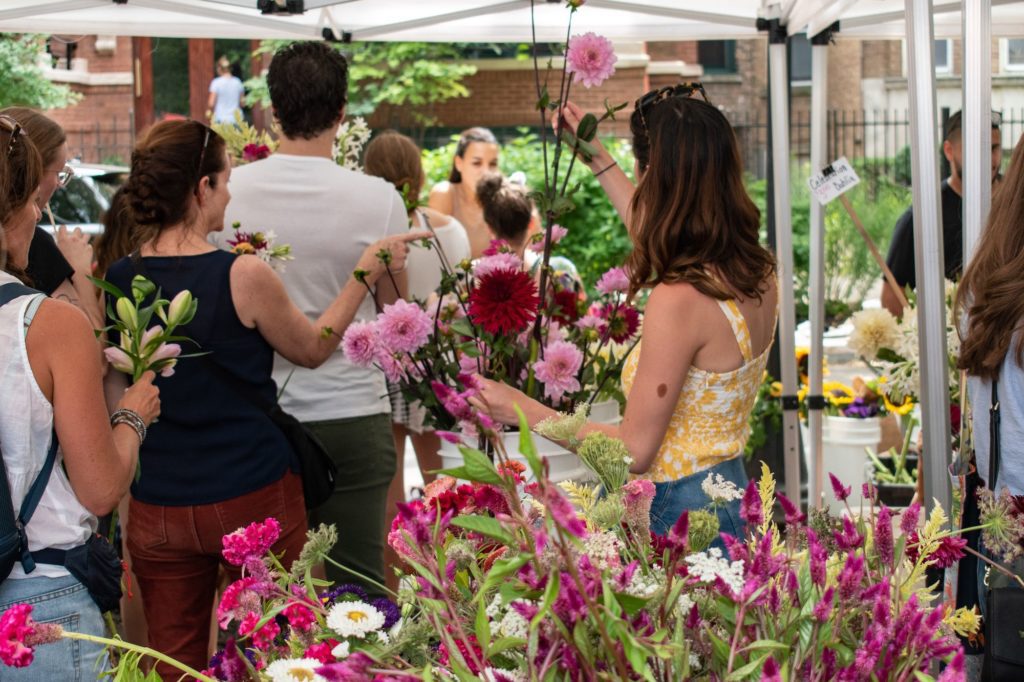 In order to truly experience the city, you should get out there and explore some of Chicago's hippest neighborhoods – Wicker Park v. Logan Square.
Wicker Park – Ranked among top 5 trendiest neighborhoods in the country, Wicker Park is one of the liveliest places. With great walking ability, cafes galore, plenty of local food trucks, dive bars, farmer's markets, record shops, and art galleries, this neighborhood is the definition of hipster.
Logan Square – From craft breweries to thrift stores, Logan Square is another popular place if you're looking to live in a trendy Chicago neighborhood. Most of the trendy attractions are located along Milwaukee Avenue, but you can also find local stores scattered around the neighborhood. If you want to spend a weekend exploring more of Logan Square, be sure to check out a good cafe, farm-to-table restaurant, or browse their popular Sunday Farmer's Market.
Chicago neighborhoods for young professionals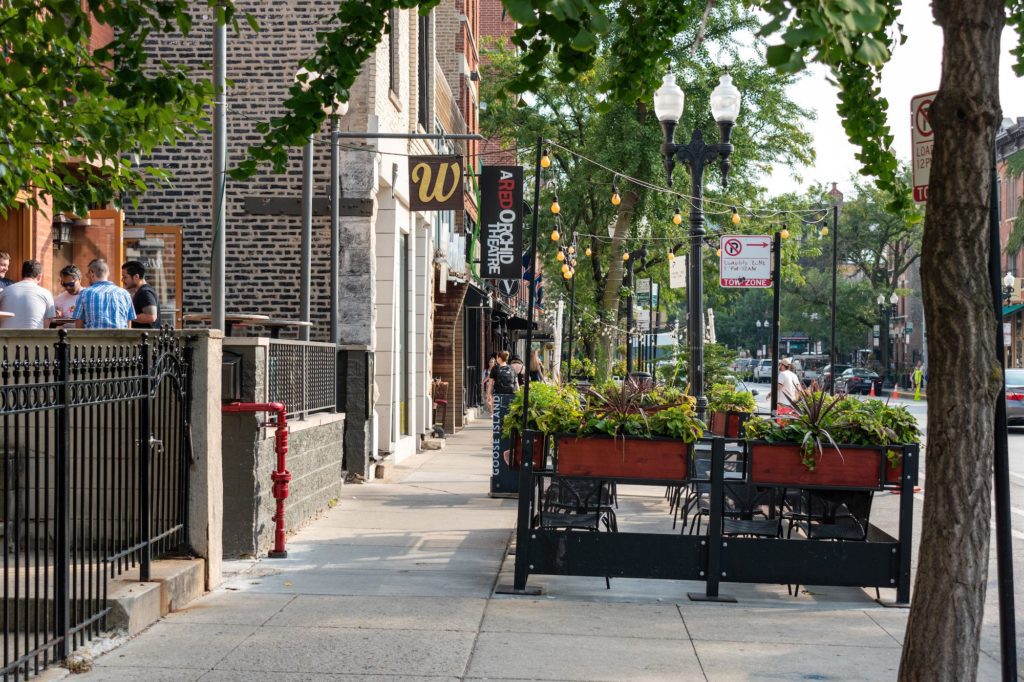 If you're a young professional who just moved to town and wondering which neighborhood to live in, be sure to compare Lincoln Park vs. Old Town.
Lincoln Park – This Chicago neighborhood is known for its crowds of young families and business people. Relax on North Ave Beach in the summer, stroll along Lincoln Park, explore the Lincoln Park Zoo, try some popular area restaurants, or browse a few Lincoln Park boutiques. This area is also home to DePaul University and has plenty of public transportation options to the city for work.
Old Town – If you are looking for a short commute to the city center for work, the Old Town is a fantastic place. A few miles north of the Loop, Old Town is the perfect neighborhood just outside of the hustle and bustle of the city. This historic district is also close to Lake Michigan, plenty of entertainment, delicious restaurants and a vibrant nightlife.
Quieter neighborhoods further from downtown, Chicago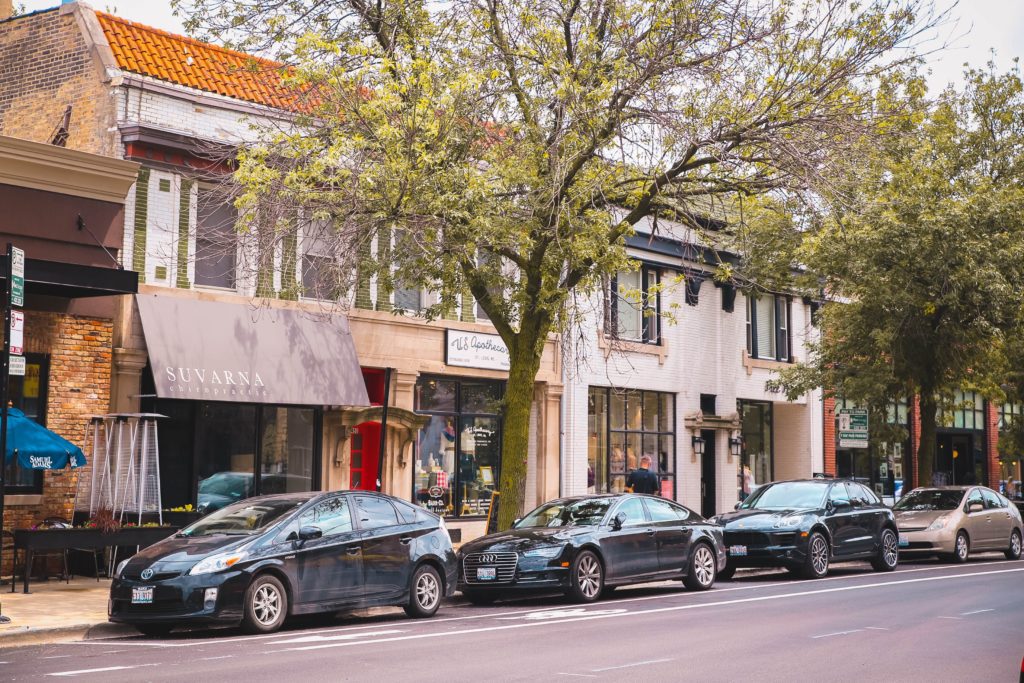 Looking to be close to all the city has to offer but don't want to live in this? Check out Lakeview or Uptown.
Lakeview – Just 6 miles north of downtown Chicago, Lakeview is a great option for those looking to be a bit further removed from city life. This neighborhood borders Lake Michigan for privileged access to the lakeside trail. Lakeview also has plenty of green areas for picnicking, niche shops to browse, and local pubs to enjoy if you're looking for a more laid-back vibe.
Uptown – A few miles north of Lakeview, Uptown is even further out of downtown Chicago with lots of neighborhood charm and a bit of extra space to get a bit of peace and quiet. Uptown is known for its cozy cafes and music lounges, as well as the beautiful Graceland Cemetery, Aragon Ballroom, and Montrose Beach.
Looking for an apartment with a view in Chicago?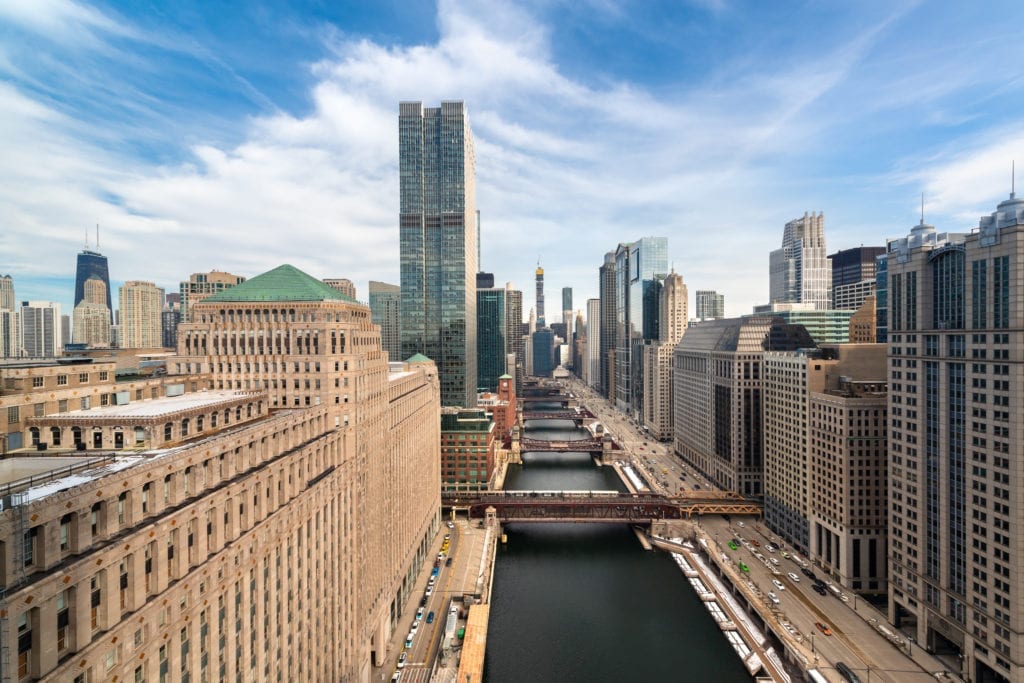 If you're looking for a Chicago apartment with amazing views, you need to compare River North vs. Chicago Loop.
River North – This area of ​​Chicago is one of the larger neighborhoods offering some of the best apartment buildings with breathtaking views. River North is the perfect blend of your social and professional life with its proximity to the Loop, plus plenty of world-class dining options, nightlife, and shopping.
Chicago Loop – Nicknamed the "L" for the rail tracks surrounding the Loop business district, this neighborhood is a great place for professionals looking to live close to working in an apartment with incredible views of the city. Close to the Willis Tower, some of the city's most important corporate headquarters, and countless restaurants and shops, the Loop is a great place to live.
Wolf Point East – 313 W Wolf Point Plaza – With stunning city and river views, Wolf Point East offers top-notch living on River North. Situated in an ideal location directly along the river, residents of Wolf Point East can enjoy the glittering cityscape from 60 stories high.
OneEleven – 111 W Wacker Drive – This magnificent building offers a high quality living experience with top notch amenities, exquisite design and impeccable views of River North. Located along the Chicago River, residents can enjoy endless panoramic views of the city and the river from above.
Parkline – 60 E Randolph – Parkline Apartments offer a great experience of downtown living in the Loop. The views from their collection of penthouses are unmatched, with Lake Michigan and the city as a backdrop in every direction. Take in the view from your own apartment or take in the view from one of the many outdoor amenities.
Wolf Point East
313 West Wolf Point Plaza, Chicago, IL, USA
Apartments Rivière Nord
OneEleven
111 West Wacker Drive, Chicago, Illinois, United States
Apartments Rivière Nord
Parkline
60 East Randolph Street, Chicago, Illinois, United States
The Boucle apartments
Now that you know the best neighborhoods in Chicago, it's time to start looking for the apartment of your dreams. Our experienced experts live, work and play in Chicago's neighborhoods, so let us help you navigate your Windy City apartment search. Connect with us today to get started!