The Ultimate College Apartment Checklist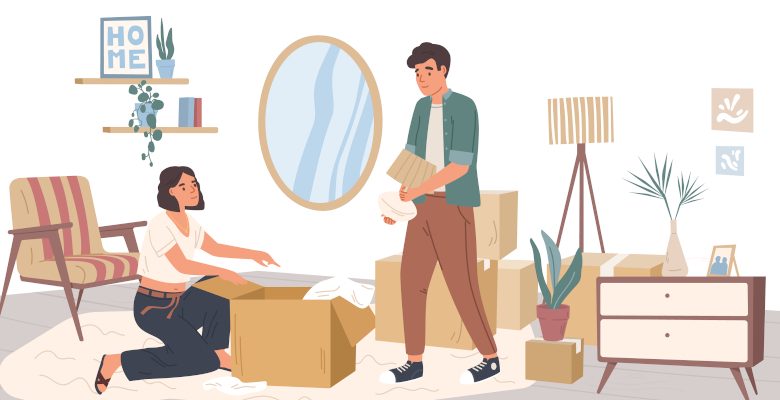 If you're getting ready to look for your first college apartment, you're probably feeling a mix of joy, excitement and even a bit of stress at the task ahead of you. It's only natural, as moving into your first apartment on your own will definitely require a little work. That's why we put together the ultimate college apartment checklist, packed with everything you need to know to help you move into your first apartment quickly and easily. From establishing a budget to checking the place, from all the college apartment essentials to how to watch out for scams, here's how to find and lock in the perfect new home. 
Jump to:
What's My Moving and Renting Budget?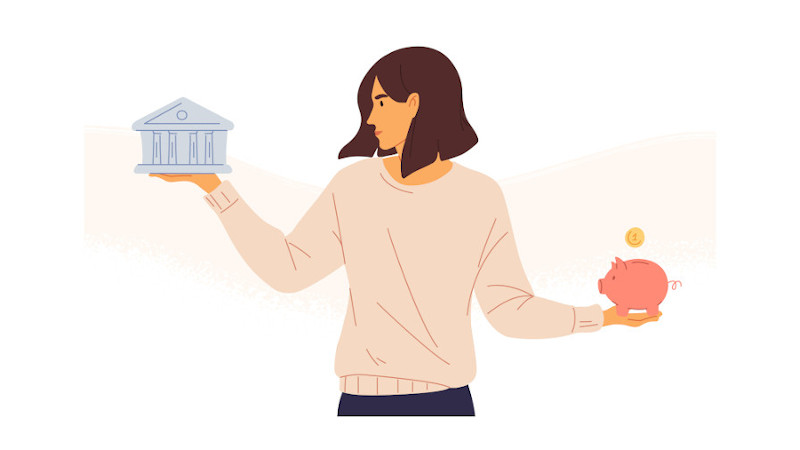 The first step on your college apartment checklist is your budget, which you need to figure out before you begin your apartment search. That's because most of the following steps will depend upon how much money you can and are willing to spend on your future rental. How much money you can spend on your college apartment essentials will also depend on this. 
But, how do you establish a budget? First, consider all of the costs involved in securing and maintaining your new apartment, and separate your budget into two categories:
Upfront costs 
Upfront costs refer to one-time payments that you generally pay before you move into your new home. For example, landlords and property managers usually have:
Move-in fees: These fees cover the first and last month's rents.

Security deposit: It covers any damage you may cause, and will be refunded if the apartment is in good condition when you move out.

Application fees: Some properties have an application fee to cover the cost of your background and credit checks. 

Holding fees: Landlords may charge this fee to hold your rental unit for a specific period of time prior to signing a lease.

Pet fees: Most properties will ask for a pet deposit to cover potential damage, while some will add an additional fee for pet rent.
At the same time, if you plan to use a moving company to transport your college apartment essentials to your new place, budget for these services, too.
Recurring costs
Recurring costs refer to the payments you will have to make on an ongoing basis, usually monthly. These largely depend on the amenities your building offers and the arrangement the property has in place regarding utilities. In this category, consider:
Rent: How much can you afford to spend on rent? If you have a regular income, establish your budget with a rent affordability calculator. If you don't, you will also need a co-signer, like one of your parents. 

Utilities: Most likely, you'll split these with the landlord. For instance, most buildings will include water, sewage and garbage in the cost of your rent, while you'll be responsible for covering the electricity, gas and internet/cable bills. To get an idea of how much you should budget if you're moving out of state, check out this utility cost breakdown by state. 

Amenities: While apartment buildings are offering an increasing number of amenities which are covered by rent, some buildings may also feature luxury services as add-ons. 
What Are My Needs as a Renter?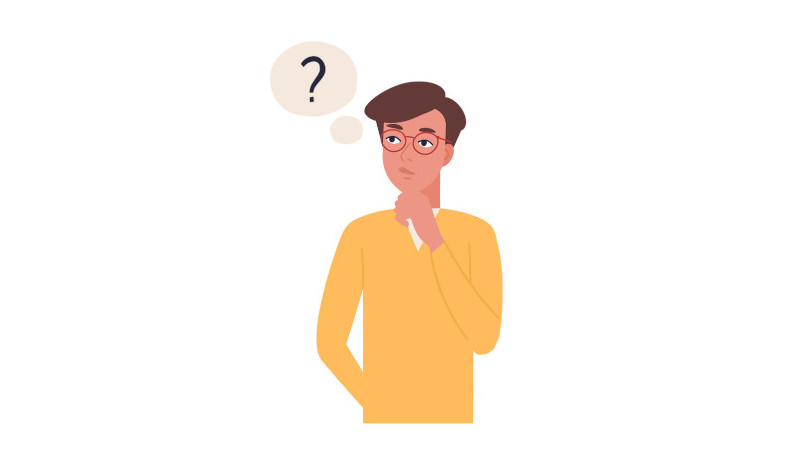 Once you've figured out your budget, it's time to list your needs for your college apartment checklist. But, even before you consider your needs, do some research on the city you want to move to in order to see how much apartments usually go for and what amenities they include. For instance, on rentcafe.com, you can find average rents for each city, as well as use the filtering options in the search bar to look into different types of apartments, amenities and neighborhoods. 
After you get an idea of what the rental market looks like, answer the following questions to guide you in your apartment hunt:
What size apartment am I looking for? 
If you're renting alone, consider whether you want to rent a one-bedroom apartment — which offers more space — or a studio apartment, which is more budget-friendly. Alternatively, if you're moving in with roommates, determine how many bedrooms you'll need. This decision will also play a role in what your college apartment essentials will be.
Renting Small: Main Differences Between Studios and One-Bedroom Apartments
How long will I be renting? 
Rental apartments are typically leased for a fixed period (usually one year) or on a month-to-month basis, and there are pros and cons to both. For example, a yearly lease will get you the best deal on rent. Fixed-term leases also ensure you'll pay the same amount throughout your lease. Conversely, in monthly contracts, the rent can change each time you renew. What's more, a one-year contract will protect you from undue evictions, while a monthly lease means your landlord could decide to end your contract from one month to the next. However, a month-to-month lease does offer more flexibility by allowing you to move out whenever you want to without penalty. 
Where will I be renting?
Do you have a car or will you be using public transportation to get to school? With a car, you can move anywhere. But, if you're planning to use public transit, make sure your apartment is located near a bus, subway or train station.
Meanwhile, consider the type of neighborhood you want to live in. Are you looking for a quiet, residential spot, or do you want to live in the heart of the action? Do some research on the neighborhoods in the area to find the right fit for your needs. Also, remember to check how safe these neighborhoods are. 
What amenities do I need?
Buildings and apartments offer different amenities, and it's up to you to decide which ones you really want. Below are some of the perks to consider when you're looking for an apartment. Establish which amenities are college apartment essentials, and which aren't necessary, but would be nice to have. This will enable you to be more flexible in your search and to stay on budget. 
Appliances: Do you need an in-unit washer and dryer or a laundry room? Are you looking for an apartment with a dishwasher? 

Furnishing: Do you need a pre-furnished apartment? These rentals are certainly easier to move into, but they also come with more expensive rents. Yet, they will reduce the number of items on your college apartment essentials list. 

Pet friendliness: Do you plan to take a pet with you to college? If so, you'll need to search for pet-friendly apartments.

Air conditioning: While you likely won't need this one in colder areas, if you're moving to an apartment in L.A., for example, you'll definitely need an A/C unit.

Parking: If you plan on taking a car with you, try to find a place with a parking space. Street parking isn't always available and, in some cities, it's notoriously difficult to find a free spot. 

Outdoor spaces & swimming pools: This largely depends on your lifestyle preferences and if you can spare the extra budget for a rooftop garden, a communal terrace or a swimming pool. 

Fitness centers: Do you need to have quick access to the gym? Apartment buildings are increasingly offering gyms as an amenity, so you might want to take advantage of this. 
How Do I Find and Assess an Apartment?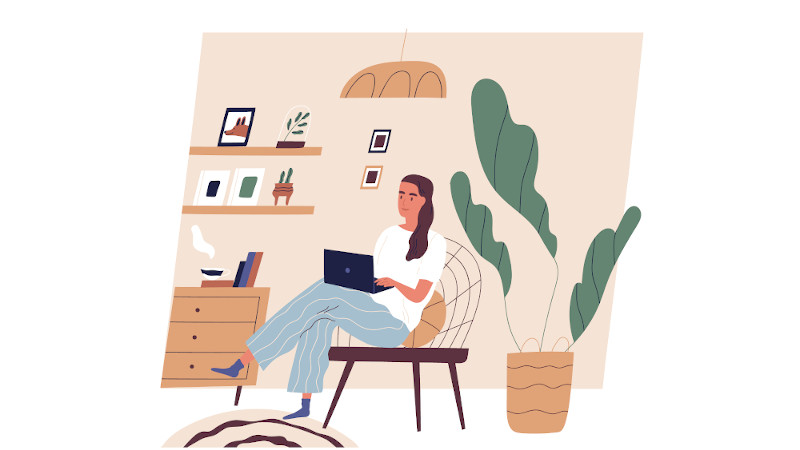 Searching for the perfect apartment is no easy feat. But, if you follow the steps below, you'll find a great place faster than you might think. 
Furthermore, one of the most important rules in apartment-hunting is considering multiple options. So, make sure you check out a few places before making a final decision. This way, you'll get to know the market better and get the best possible deal. 
When to start your apartment search
While you can find an apartment at any time of year, you're much more likely to get a better deal on rent and to tick all the boxes on your college apartment checklist if you start your search early. To get the best possible price for your future apartment, begin your search at least 60 days prior to your move-in date. Also, note that Google Search data shows that May, June and July are peak months for renting — which means you'll have more competition and prices will be higher during this period. 
How to choose the right apartment
Once you find an apartment that fits your budget and your needs, it's time to see it in person. When you arrive, ask your guide about the history of the property, the neighborhood and the neighbors. 
Then, during your walkthrough, make sure everything is in working order. Thoroughly inspecting the apartment will ensure that you get what you're paying for and that you're not moving into a place that will need extra work after you move into your first apartment. If you notice anything that isn't a deal breaker and you might want to work on later on, mentally add the necessary items to your college apartment essentials list. In particular:
Examine the walls and floors to see if they have any cracks, holes or leaks. If you find any, take note of or photograph them so you can let the landlord know they were there prior to your occupancy. 

Make sure all the lights and light switches work and that they don't have any burn marks around them.

Check to see if the thermostat works. Turn on both the heat and the A/C to confirm that they're in proper working condition.

Monitor the windows and doors to check for drafts.

Look for any signs of mold in the apartment.

Take note of any smells and investigate the source. 

Make sure everything in the bathroom is in working condition. Turn on the faucets and shower to check the water pressure and the drains. 

Turn on appliances to make sure they work correctly. 

Check the cabinets for any squeaky or wobbly doors. 
While you're there, take a walk through and around the building to get to know the property and the neighborhood. After all, you won't be living in a vacuum.
How Do I Review and Sign a Lease?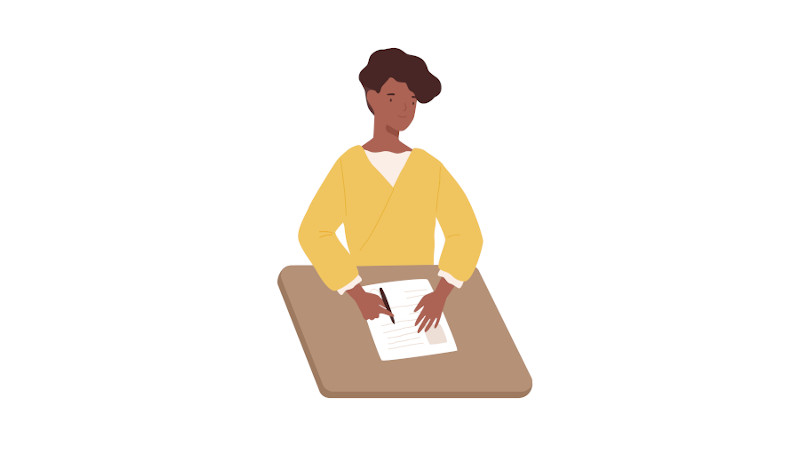 When you find the perfect rental, lock it in as soon as possible. You can opt to hold it for a while (as explained earlier), but when you're ready to move into your first apartment, you'll have to provide certain documents and sign a lease agreement. 
What documents do I need?
Normally when renting an apartment, landlords will expect you to provide your rental and credit history. However, real estate professionals are aware that they're managing apartments in a student area, and typically, when you have no or very limited credit history, a co-signer will be required.
Additionally, your college apartment checklist should include a note to provide your landlord with the following information: 
Your social security number and birthdate

Pay stubs or bank statements to prove your income if you have a job

A co-signer's information if you don't have a credit or rental history  

Personal references 
How do I review the lease?
Even if you think you've found your dream apartment, scrutinize the lease agreement so you know what you're legally committing yourself to. Specifically, check the terms of the lease carefully and ensure the things you talked about with the property manager or landlord are included. Then, discuss the questions below with the person you're signing the agreement to make sure they're in line with your college apartment checklist:
How do I make the payments?

Are there late fees? If so, how and when are they charged?

Which utilities are included in my rent? 

Are there any circumstances under which you can enter my apartment without notifying me first? 

How do you manage repairs? Is there a separate process for emergency repairs?

How much advance notice do you need if I decide to move out?

Under which circumstances would my security deposit not be refunded? How long does it take to refund a security deposit?

Do you have a guest policy? What are the terms? 

Can I sublet the apartment outside of the school year? 

If I move out in the middle of the month, will you prorate my rent? 
The Nitty-Gritty of Paying the Fair Amount – Prorated Rent Explained
How Do I Get a Roommate?
If you plan to share your apartment with a roommate, do everything you can to pick one who you'll be happy living with. While there's no exact science to choosing the perfect roommate, consider the following to make sure you'll live in harmony:
What type of relationship are you looking for? 
Do you just want someone to pay half the rent, or are you looking for a person you can become friends with? If it's the latter, you might want to talk about your goals and interests to see if you have things in common to bond over. 
Do your personalities match? 
Even if you're both fantastic people, certain personalities just don't work well together, so try to find someone with a temperament similar to yours. For example, if you don't like to party, you're probably better off with someone similar. On the other hand, if you're a social butterfly, you might want to look for someone more extroverted and upbeat. 
Do you have similar cleaning habits? 
Some people are avid cleaners and organizers, while others care less about these things. You and your roommate should have similar expectations in this area. Otherwise, both of you might end up disgruntled. 
Do you have healthy communications with each other? 
We all have our quirks and anxieties, so it's essential to find someone you can easily communicate with. Even if you end up being the best of friends, you still need to make sure you can talk about the good and the bad without fear or aggression. Because temperament defines communication more than your morals or values, this can be a problem even among the best of us. 
To find the perfect roommate, browse local Facebook groups and message boards. Or, check out these roommate apps, which can help you find your ideal match while taking the hassle out of the search. Then, once you've found a potential roommate, here are some questions to ask to see if you're going to get along well.
How Do I Protect Myself as a Renter?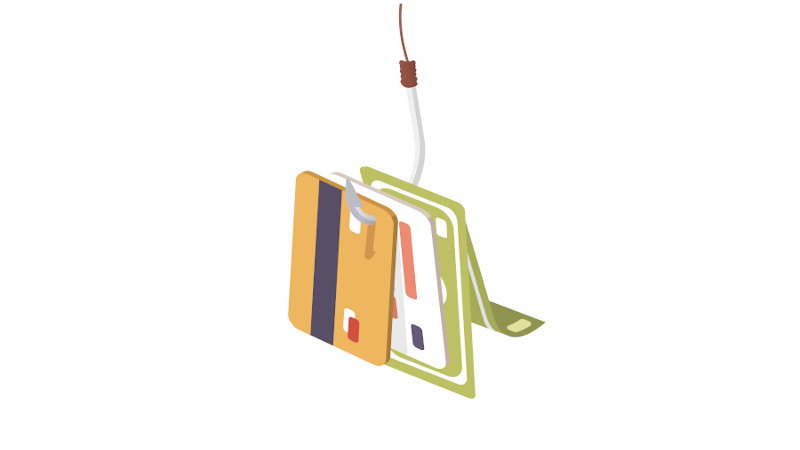 Unfortunately, as is the case with any housing option, you might run into scams or people who don't have your best interests at heart. That's why it's important to learn how to avoid scams and protect yourself while renting.
Beware of scams
The first rule in avoiding scams is that if something seems too good to be true, it probably is. That's why you should always use reputable websites like rentcafe.com, which has 100% verified listings. 
However, if you use websites that don't verify their listings, get to know the area you're renting in, especially when it comes to pricing. For instance, if the price of an apartment is much lower than you'd expect in a specific neighborhood, research it carefully. Below are a few scam-checking steps for your college apartment checklist:
Check the rental company and make sure it has a credible website. Google its name alongside keywords like "scam," "review" or "complaint." 

If you found the apartment on a listing website, make sure it's also listed on the rental company's website, if they have one. 

Ask for identification when touring to make sure you're talking to a professional working at the company that manages the property. 

Never pay with cash or wire transfers. Only make payments to real entities that you can track and follow up with. 

Never give out your personal information to someone who hasn't identified themselves.
If you come across a sketchy property or apartment and think it may be a scam, report it to the police to help others stay safe. 
Renter protection laws 
Know what your rights are so you can protect yourself in the event that anything happens. Each state has different rules regarding renter protections, so be sure to understand yours. 
On a federal level, you are protected against discrimination of any kind, and your landlord is obligated to make reasonable accommodations for you if you have a disability. You also have the right to safety. As such, your property manager or landlord must quickly make any repairs in the event that your home poses a danger to your health. 
When it comes to evictions, your landlord can only begin this process if you break the terms of the lease. In this scenario, they would have to inform you of your wrongdoing first and then offer you the opportunity to correct the issue. Only after you fail to do so can they file an eviction proceeding in court, while also giving you notice so you can participate. When you receive these notices depends upon the individual state laws. If your landlord wins the case, you will be evicted. You'll also likely be ordered to pay any late fees and cover the costs to repair any damage you may have caused.  
Finally, your landlord cannot withhold your security deposit unless you break the terms of the lease and cause damage to the rental. Once again, each state has specific legislation as to how large this deposit can be and when it should be returned to you. 
How Not to Lose Your Deposit – The Superhero Edition
Renters insurance
Renters insurance is an added cost, but it should definitely go on your college apartment checklist. Just like any type of insurance, it will save you a lot of time and money if you need it. This is also why some buildings require you to have renters insurance before you move into your apartment. 
Renters insurance generally costs between $12 and $25 a month, but it compensates up to $30,000 in property damage and $100,000 in liability damage. Therefore, if disaster strikes, it will cover both your medical bills and the cost to replace your belongings. At the same time, if something happens to your apartment and you have to leave it, renters insurance typically covers a few nights in a hotel or the cost of a temporary rental. Finally, you'll also be compensated even if you were responsible for the damage.
Next Steps on Your College Apartment Checklist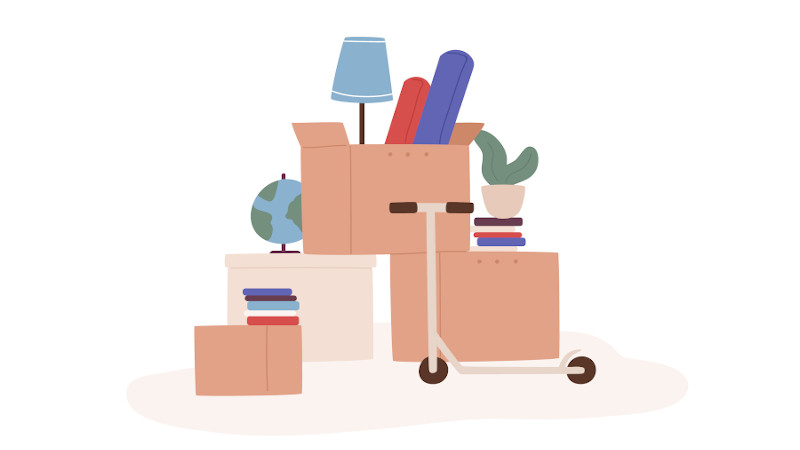 Once you've found your new home and signed the lease agreement, it's time to make a checklist for your college apartment essentials for your move! To pack mindfully and have everything ready for moving into your first apartment, follow the steps below:
Start getting the furniture and items your new apartment is missing. If you have one or more roommates, make sure you check with them first, so you don't end up duplicating college apartment essentials.

Set up all the utilities you will manage — such as internet and cable — so you can use them as soon as you move into your first apartment. 

If you have a car, ensure your insurance policy and check-ups are up-to-date, and change the oil if you haven't in a while.  

Cancel any memberships and subscriptions you have in your old hometown, and look for alternatives near your new home.

Divide your belongings into college apartment essentials and, simply, nice-to-haves, and make a donation pile for the things you won't need again. Pack up the essentials first, and then move on to the nice-to-haves. If you don't have much space, consider leaving items that may be easily replaceable in your new town. 

Get packing supplies. To save time and money, buy these after you know what you're taking with you.

Pack an essentials kit to get you through the first couple of days when you're still unpacking your things. This should include any medications, personal care items, electronics and chargers you will need immediately. 

Get all the supplies you'll need to clean your apartment and don't forget trash bags and other home necessities. 

Make sure all of the important people in your life have your new address.
And, there you have it, the ultimate college apartment checklist to make your move a stress-free experience. Remember to carefully assess your needs, use reputable websites with verified listings and check out at least a few places before making a final decision. Now, go out there and find your new apartment!